The Norfolk Tourism Foundation is proud to support scholarship programs that benefit high school students interested in continuing education in the culinary arts, college students working to complete their tourism or hospitality degrees, associates of all ages currently working in the hospitality and tourism industry wanting to advance their career through certification, continuing education or other professional development. The NTF has awarded over $49,000 since inception with over $27,000 in the past two years. In 2020 there have been five awards totaling $11,000; (2) Education Scholarships, (2) Culinary Scholarships and (1) Professional Development Grant.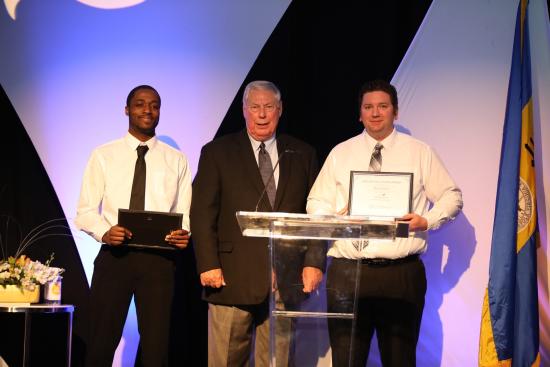 Education Scholarship
$4,000 scholarships for students currently enrolled in a Hospitality & Tourism program in Norfolk that is awarded over a two year period. Applications are accepted during the Spring semester.
Congratulations to the 2020 recipient: Jaceline Youens – Old Dominion University ($2,000 award for Spring 2021 Semester)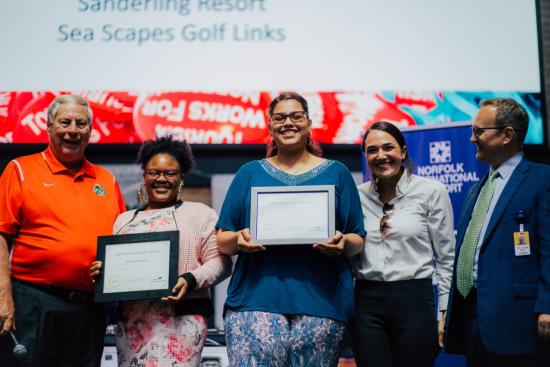 Culinary Scholarship
The NTF has partnered with the Culinary Institute of Virginia to provide students at Norfolk Public High Schools the opportunity to earn $2,000 scholarships towards a degree in culinary arts. Applications are accepted during the Spring semester of senior year prior to graduation.
Professional Development Grant
To bolster the workforce in the Hospitality & Tourism Industry in Norfolk the NTF provides grant opportunities, of up to $1,500 each, to fund fees and/or travel expenses for professional development. The opportunities must aid the advancement of your career in this field through skill development or experience. Candidates must be employed or seeking employment in the city of Norfolk by a company involved with the Hospitality & Tourism Industry. Funds will be applied directly to the program or course, or as a reimbursement to recipient. Grants are awarded on a rolling process based on the availability of funds. Applications will be reviewed by the 15th of the month following submission. A list of available opportunities is provided.
Application Requirements
Complete and submit the application form below
Provide information on the desired professional development opportunity
Submit a 500-word essay or a video 2 to 5 minutes in length explaining how you aim to positively impact the Tourism Industry after the completion of the professional development program or course
Provide proof of employment, or intent to seek employment, in the Hospitality & Tourism Industry in Norfolk, VA
Submit a letter of recommendation from an employer, professor or administrator
Submit a written or video testimonial on your experience after completion program or course
Submit a breakdown of costs associated (program, registration, travel, etc.)
To apply, either fill out the application below or click here to print out the application and send to kkrause@visitnorfolktoday.com.