City of Norfolk Annual Veterans Day Ceremony
November 11
A wreath-laying ceremony will take place at the memorial rotunda. Norfolk Mayor Kenneth Cooper Alexander will provide remarks. The featured speaker is Admiral Daryl Caudle, commander, U.S. Fleet Forces Command. This ceremony is free and open to the public.
Buy-A-Vet-A-Beer
Through November 11
Until November 11th, you can purchase a beer for an active duty member or veteran to enjoy on Veteran's Day! Visit the taproom to purchase a beer voucher as a special, personal way to say thank you to the men and women who serve our country. On Veteran's Day, any active duty member or veteran can redeem a voucher for a beer on you! Plus, O'Connor Brewing Co. will match every voucher they sell.
Nauticus' Winterfest on The Wisconsin Military Appreciation Night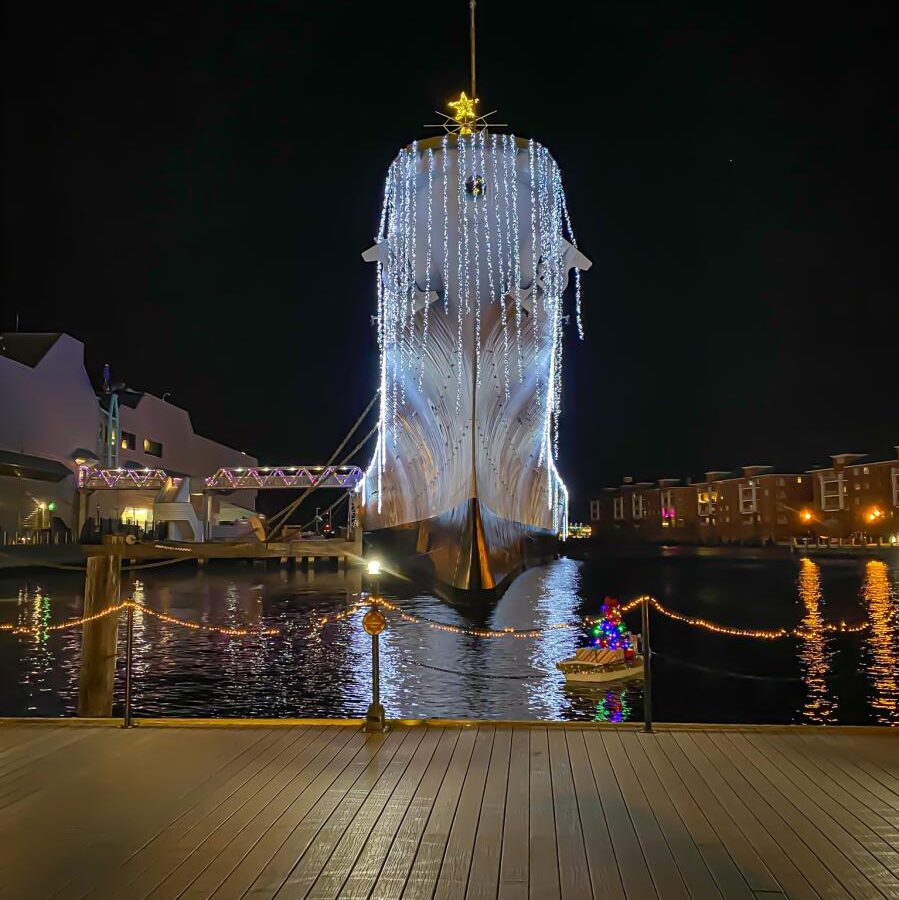 November 9–13
Nauticus invites active-duty, retired and veteran service members and their families to visit WinterFest on the Wisconsin at a discounted rate!
Active-duty military, veteran service members, and their families are eligible to visit for $5 off tickets with valid ID.
Discounted admission is restricted to service members and veterans and their immediate family while supplies last. Advanced reservations online are required; space is limited, and tickets will SELL OUT. Advanced reservations online are recommended for accompanying guests. Upon entry, active-duty and veteran service members must show valid ID with reserved e-ticket to the Nauticus Admissions desk. Failure to provide valid ID will require payment for the ticket to gain entry to the event.
Offer is valid Nov. 9–13 only.
Veterans Day Ride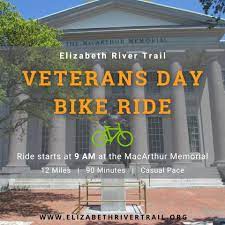 November 11
Join in for a free, casual pace, 12-mile bike ride in honor of Veterans Day. The ride will highlight the military history found right here in Norfolk. Sights include the MacArthur Memorial, the Lone Soldier sculpture, Highland Park Veterans Kayak Launch and the World War II Memorial in Colonial Place. The ride will last about 90 minutes and will start and finish at the MacArthur Memorial.
Buy A Beer For A Veteran
Now through November 10
We can't think of a better way to spend $6. Now through November 10, individuals can go on Bold Mariner's website and buy a beer (or even two) for a veteran. Then on Friday, November 11 (Veterans Day), vets are invited to come in and have their first beer paid for by thankful customers.
Veterans Day Beer Dinner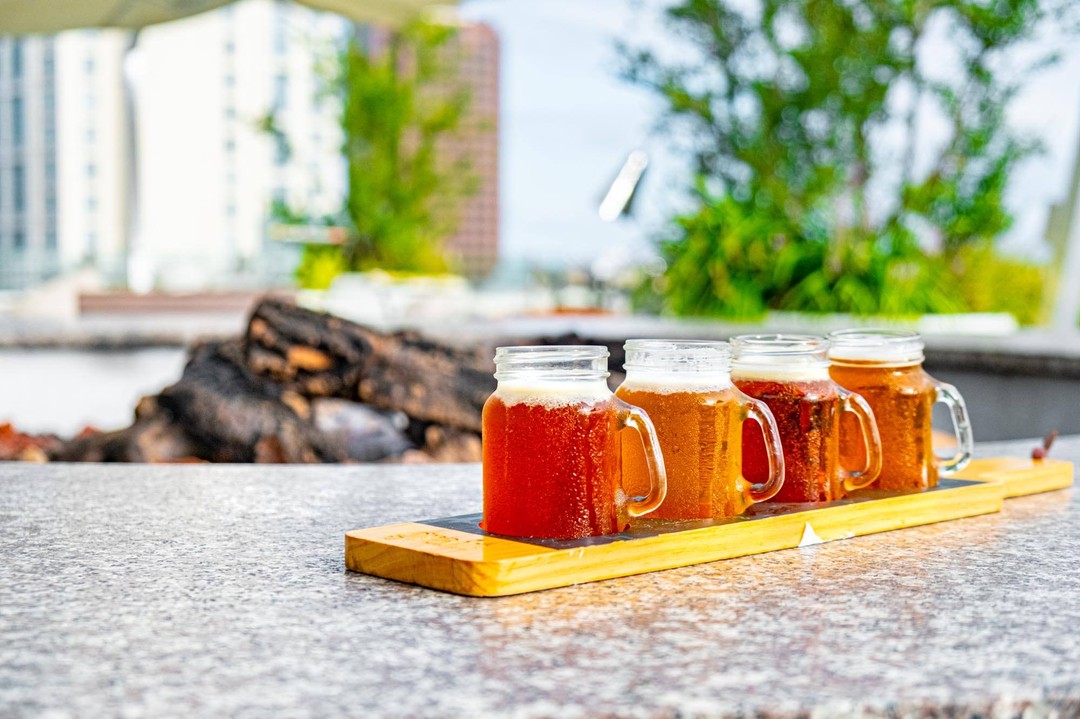 Meet Grain's executive sous chef and cicerone as they present a fantastic, four-course meal featuring local and specialty brews. Price is $50++ per person and includes 4 beer-paired courses plus 50% off your growler purchase.
Seating is LIMITED. Reserve on OpenTable early before they sell out.
Veteran's Day Glass Blowing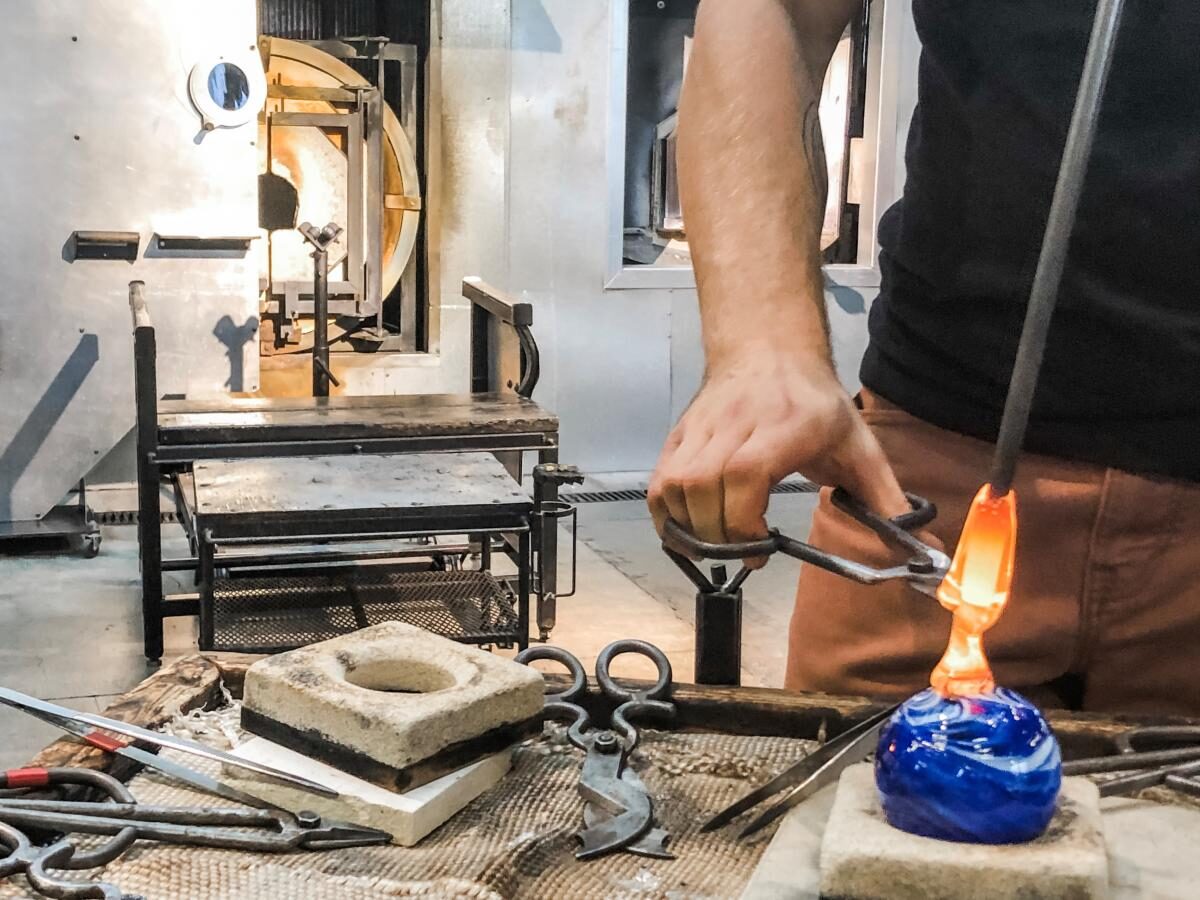 November 11
Veterans and active-duty military members are invited to make a complimentary blown-glass ornament during this annual Veterans Day event, the Chrysler's way of thanking them for their service.
Space is limited, and pre-registration is required. One ornament per service member. Family members may participate in lieu of the veteran or active duty service member. Register by calling the Studio at 757-333-6299.
Military Appreciation
Year- round
Norfolk Premium Outlets proudly supports those that serve, their families, and our veterans. To receive special discount offers, show your valid military ID at participating retailers. Look for the patriotic star on their window!
Year-round
MacArthur Center mall offers year-round discounts to active duty military with proof of ID.