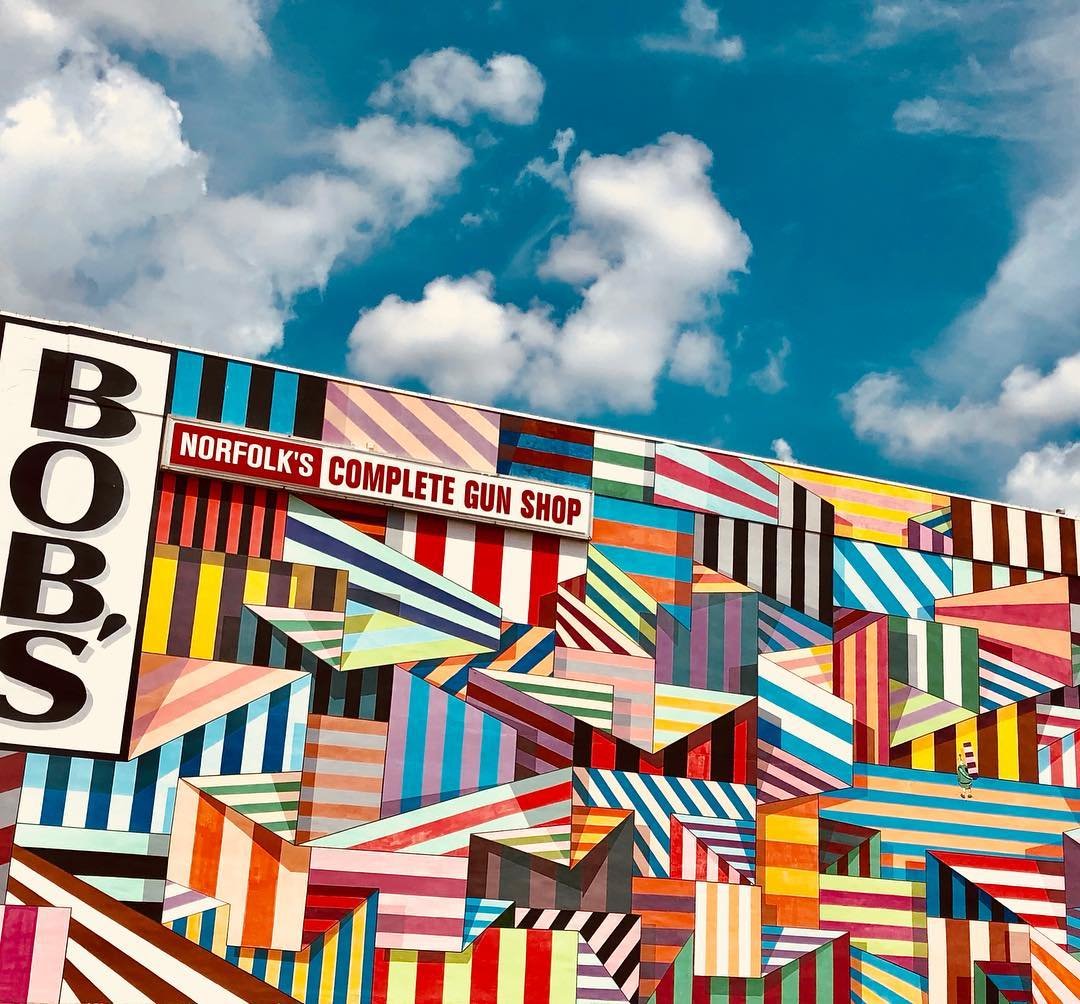 "Razzle Dazzle", a mural by artist Nick Kuszyk in 2014, also known as Rrobots, can be found in Norfolk's NEON District, on Granby Street between Starke Street and E Onlney Road, on the side of famed Bob's Gun Shop. Artist Nick Kuszyk won a contest in which he was given a five-story, blank wall as his canvas, which led to "Razzle Dazzle" being the first mural painted in Norfolk's NEON District! Kuszyk has two BFA's in Painting and Sculpture from Virginia Commonwealth University, though currently resides in New York City. He has shown and painted murals in cities all across the country.
Norfolk is honored to be home to "Razzle Dazzle", as it is an outstanding colorful addition to The Neon District's growing mural collection. The mural was made possible by a generous donation by Robert Marcus, owner of Bob's Gun Shop, one of the most notable retailers in the Neon District. Marcus is very supportive of Norfolk, and it's recent rise in funding the arts, as Norfolk is where he was born, raised, and now where he runs a long-lived family business.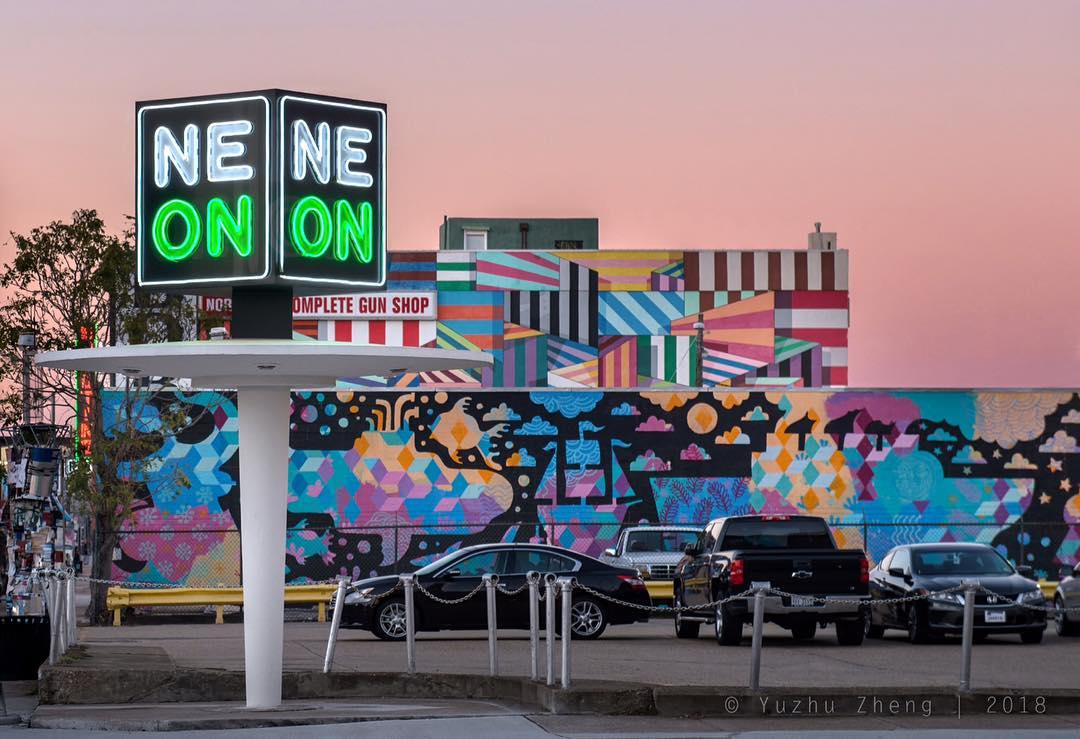 The Neon District is Norfolk's first official arts district, with hopes of "harnessing the new every of Norfolk by providing local and touring artists and musicians a place to burn light". The NEON District is transforming fast, and is most definitely the creative place to be in Norfolk! The ideal go to place where creative minds can meet, mingle, and collaborate.
Take a peak inside the mind of Kuszyk, the artist behind the mural "Razzle Dazzle."
What was the inspiration behind this piece?
"The Norfolk mural was inspired by Razzle Dazzle, naval ship camouflage back in the day. Google it. It's awesome."
How did you get started with murals?
"I've been painting murals of some form or another since I was in high school. I've always loved working large. Starting with graffiti and eventually evolving it towards the more universal aesthetic sensibilities I consider today."
Where is your favorite place to be in Norfolk?
"I'm a coffee shop nerd and would go to the coffee shop in the Ghent neighborhood every morning. I forget the name of the place. Café Stella? That might have just been the girl that worked there's name though. I had a big summer camp style crush on her."