"New Energy of Norfolk", a mural by artist Richard Nickel and Clay McGlamory, can be found in Norfolk's NEON District on Magazine Lane. Nickel and McGlamory have more than their shared mural in common, the two are both professors at Norfolk's Old Dominion University!
The mural's name "New Energy of Norfolk" directly correlates with the name of the NEON District, which is Norfolk's first official arts district, with hopes of "harnessing the new every of Norfolk by providing local and touring artists and musicians a place to burn light". The NEON District is transforming fast, and is definitely the most edgy and creative place to be in Norfolk!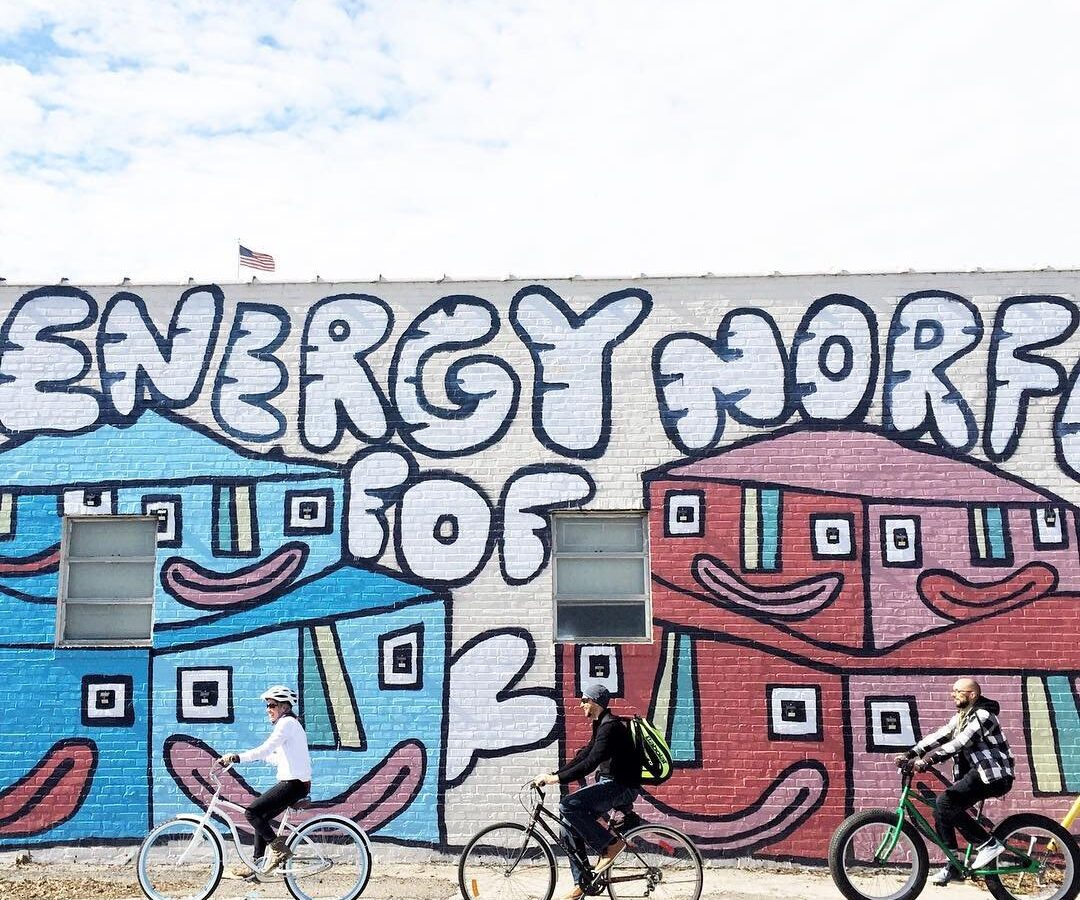 Take a peak inside the mind of Richard Nickel, the artist behind the mural "New Energy of Norfolk".
What was the inspiration behind this piece?
Nickel: "The buildings represent the beautiful people of Norfolk and how we all face each other during the day and night. We are rooted here like the city itself but we are very much alive and grow and greet each other and share our spaces. The New Energy of Norfolk is giving life to vacant spaces and chasing out the cobwebs and dust and setting up art and coffee shops, places to meet and talk and share ideas, places to create new businesses and places to dance and laugh."
How did you get started with murals?
"When I was about eight I painted my first mural with my father. In my 20's I started painting commercial murals for Universities and Local and Regional Businesses in Upstate NY. As the NEON District grew, so did my interest in exploring that side of my art again. NEON watered those seeds and I applied to one of the city commissions. My New Energy Of Norfolk mural was accepted. Since then I have painted five more murals in Rochester, NY Niagara Falls, Norfolk and most recently the Virginia Beach Town Center Mural Commission by the city of Virginia Beach."
Where is your favorite place to be in Norfolk?
Nickel: "Hands down- my favorite place is the Pushers Comedy Theater in NEON. Brad McMurran and his team are the some of the hardest working, encouraging and inspiring creative teachers I have ever had."