Norfolk has a great line up of May events to kickstart the warmer months! From outdoor comedy shows, UPSL soccer matches to free outdoor historic walking tours, you will find that there is plenty of fun to be had this May along the Norfolk waterfront!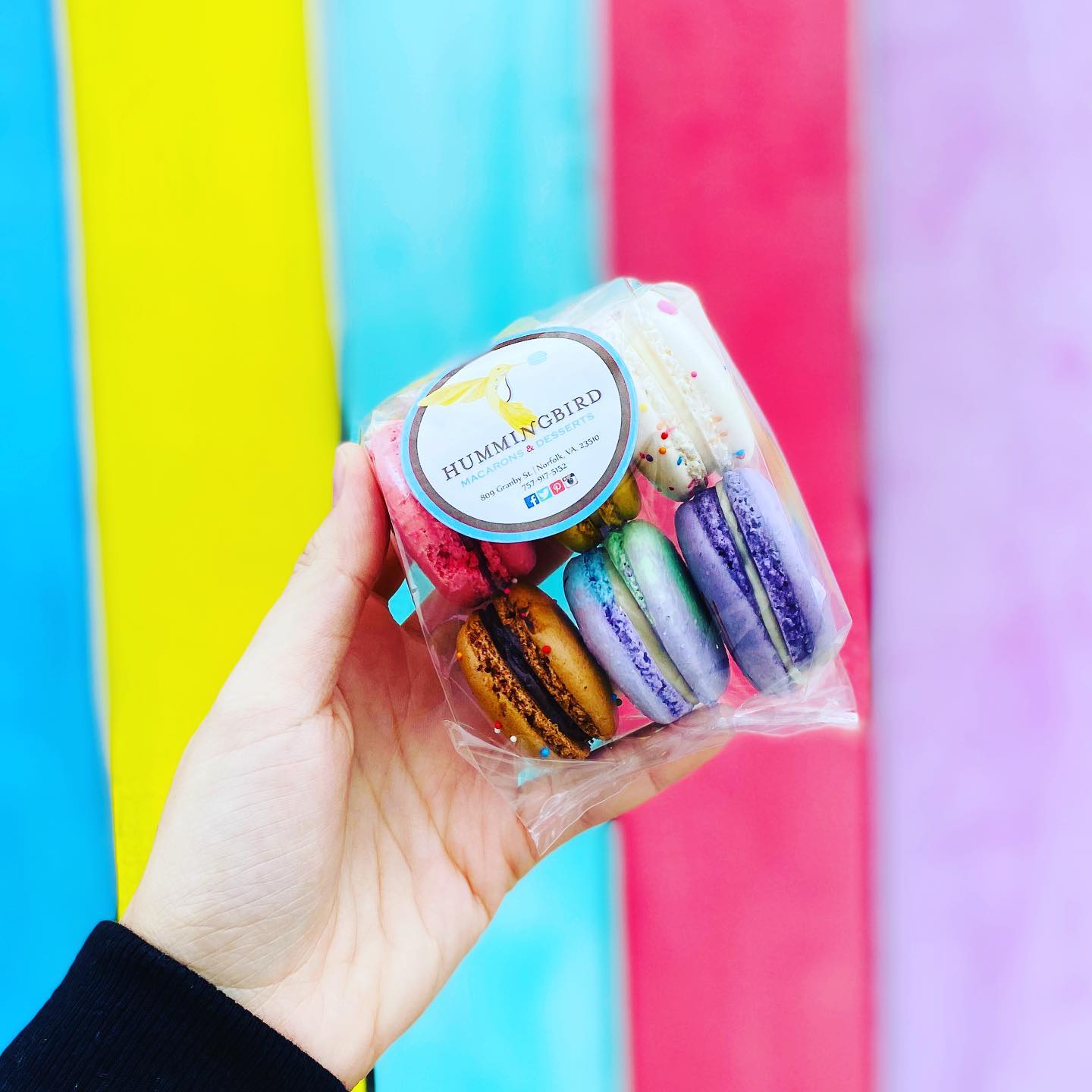 May 6, 2021
VisitNorfolk Visitors Center
In celebration of National Travel & Tourism Week, VisitNorfolk will be providing free desserts at our Visitor Center and Mermaid Market in Downtown Norfolk. Pop in any time from 10 am – 5 pm for a free dessert from Hummingbird Macarons, The Bonbonnier or Tessa's Creations – while supplies last. Did you know? – The tourism industry employs over 8,000 people in Norfolk (and continues to grow). Visitors to Norfolk spend over $900 million per year in the local community and provides the local community with over $28 million in tax revenue per year.
May 9, 2021
Throughout the city
Norfolk has plenty of events happening throughout the city to shower all the mom's out there with a little extra love. From biking events and river cruises with brunch or lunch to local shopping and restaurants, there's something for everyone. You can find a whole list of Mother's Day events here.
Cheer on Norfolk's Premier League Soccer Team
May 8 & 22, 2021
Norfolk Collegiate School
AC Commonwealth takes on Sure Sports FC and Germantown FC this month at Norfolk Collegiate School. Join in the fun and enjoy the warmer days while cheering on the team!
Concerts in the Park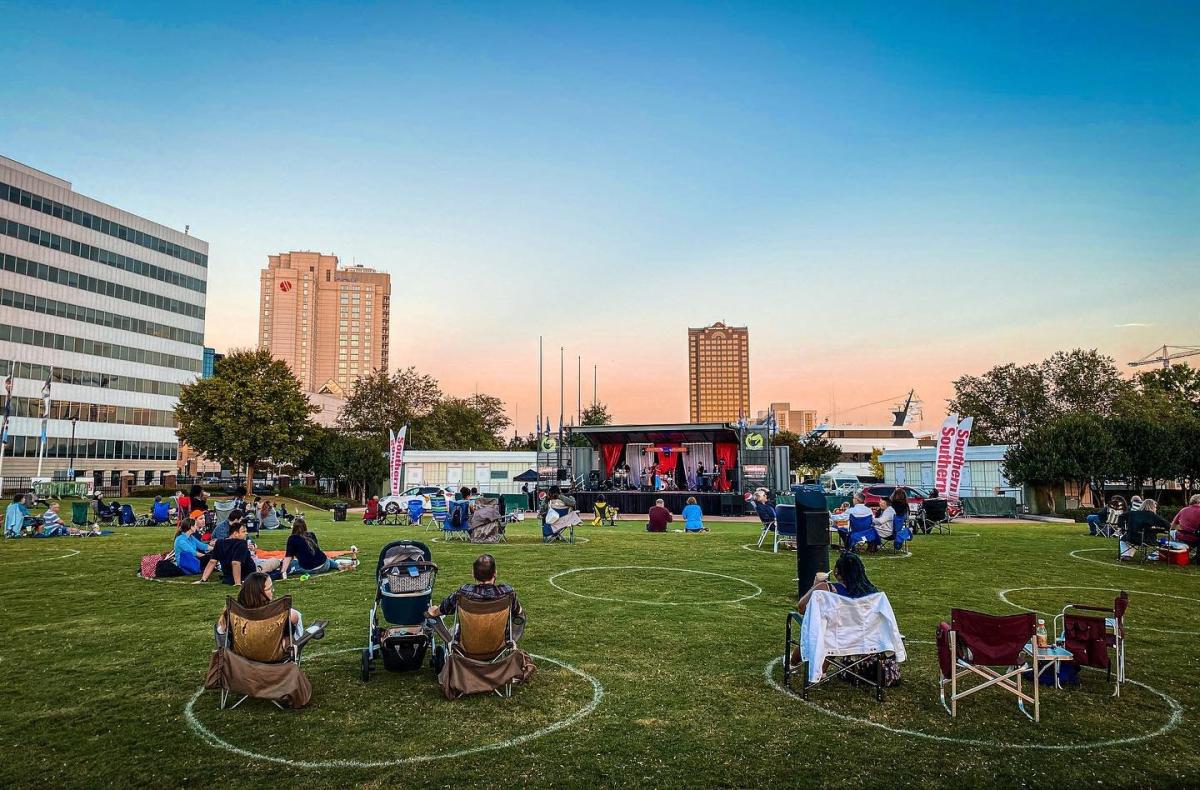 May 20, 2021
Town Point Park
Enjoy live music by The River Boys at one of FestEvents Thank Goodness We're Open Series! This free event will take place from 5 – 8 PM and is a great way to spend time outside with family.
37th Annual Spring Stockley Gardens Arts Festival
May 15 -16, 2021
Virtual
Stockley Gardens Arts Festival has been voted one of the top two Arts Festivals in Eastern Virginia by Virginia Living Magazine. This year, celebrate virtually with top-notch artists, groovy music, sponsor shout outs and plenty of nostalgia!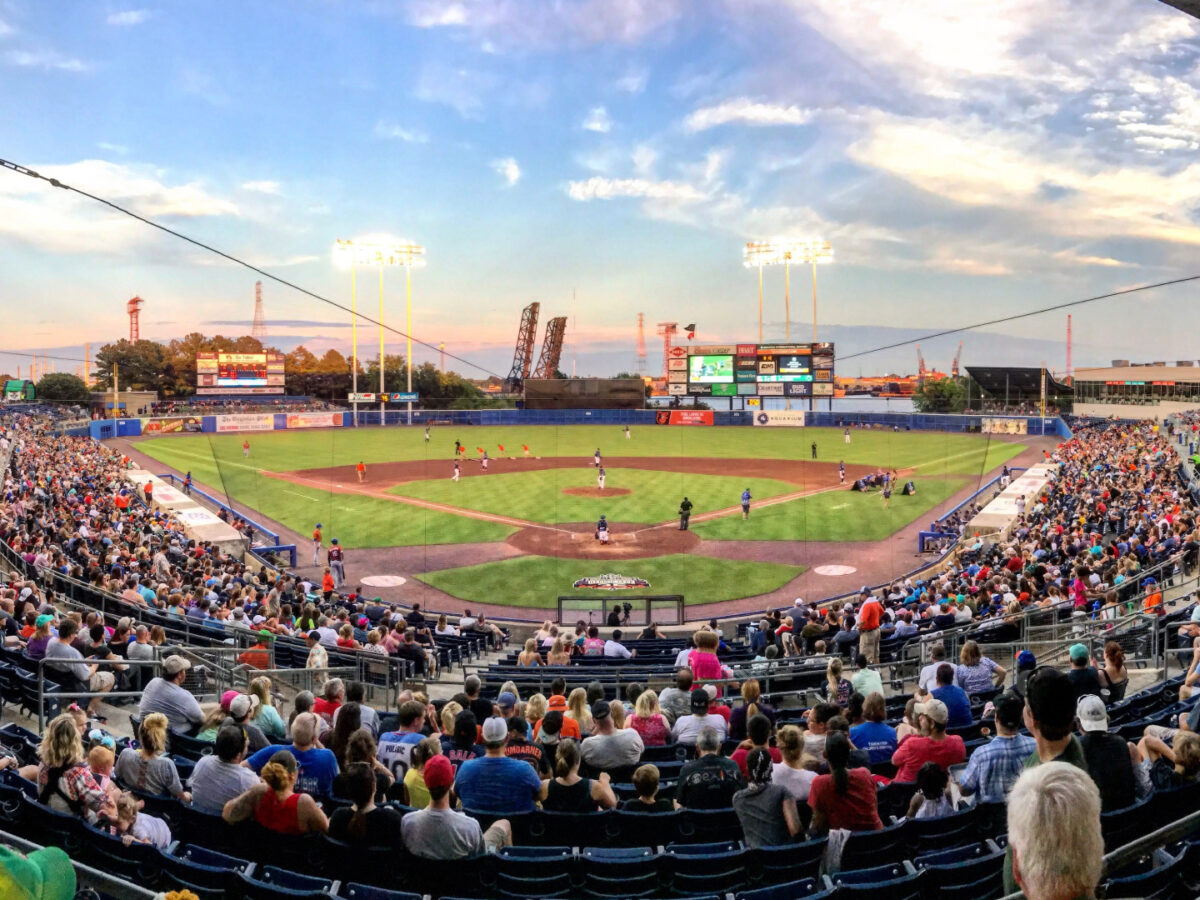 Throughout May
Harbor Park
Sports are back! The perfect family night or a great night out with friends starts with hotdogs, popcorn and baseball. Sit back and enjoy the Spring weather. Group tickets available and individual ticket purchasing options coming soon.
Throughout May
The Virginia Arts Festival Bank Street Stage
The Virginia Arts Festival has created a new outdoor venue to give audiences a safe way to enjoy live performances! You can find various performances throughout the month of May listed on our events calendar.


Throughout May
Multiple locations
There's nothing better than seasonal produce from your local farmer's market. With four different markets throughout the Hampton Roads area, you will never miss all the delicious goods and treats! You can find out more about each market along with hours here.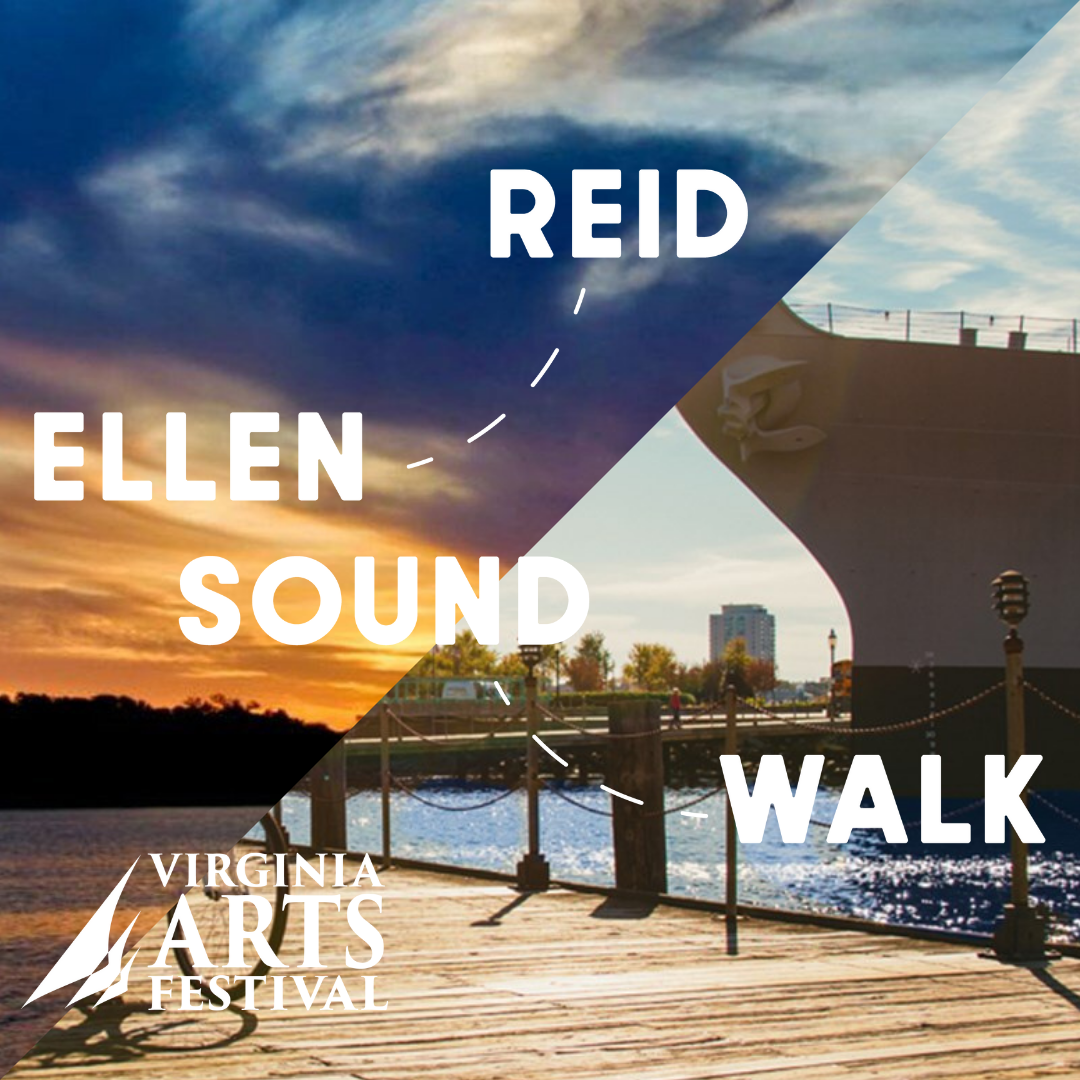 May – December
Elizabeth River Trail
Trail. This GPS-enabled experience uses your location as you walk along the trail and plays music associated with your current view. A new way to explore and enjoy nature!
Ducklings – Glass Blowing Class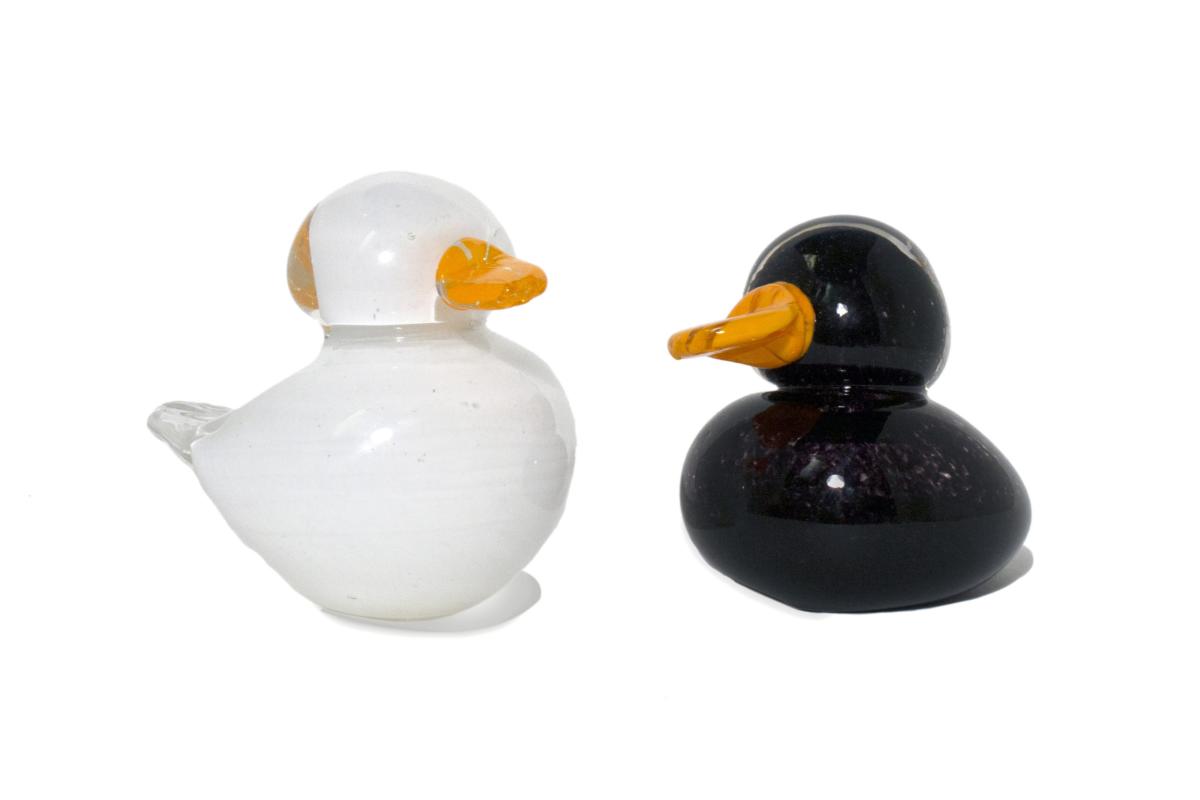 Saturdays and Sundays Throughout May
Chrysler Museum of Art – Glass Studio
Stop by the Studio to make a glass duckling with some of your favorite peeps! Choose from an array of color options to make your object unique. You can also create a blow ornament or a solid, sculpted heart or starfish.
Discover Downtown
Discover all Downtown has to offer when you sign-up for this gamified pass. Stroll through downtown and enjoy downtown eats, attractions and shopping all while earning your way to some Norfolk freebies. You will earn free swag every 5 check-ins, no purchase required. Find our Downtown Pass here.