August 26–27, 2022
The Norfolk Waterfront Jazz Festival is Coastal Virginia's longest running outdoor jazz festival that features the legendary sounds of top national jazz and R&B artists. Take in the smooth sounds of jazz music while enjoying the gorgeous views of the Elizabeth River from Town Point Park. This fan-favorite event offers a variety of seating options including a VIP club, reserved seating, cabanas, festival lawn seating and more! Don't forget about the unique vendors that offer everything from fine food and wine to crafts, retail items and more.
This year's event features two days of unforgettable jazz performances. Friday's lineup includes Chris Standring, Pieces of a Dream and Tower of Power as the final performance. Then on Saturday, return to Town Point Park for performances by Althea Rene, Peter White and Vincent Ingala and a closing performance by Brian Culbertson. Visit the Festevents site for more information and musical clips from each scheduled performer.
Norfolk's Jazz History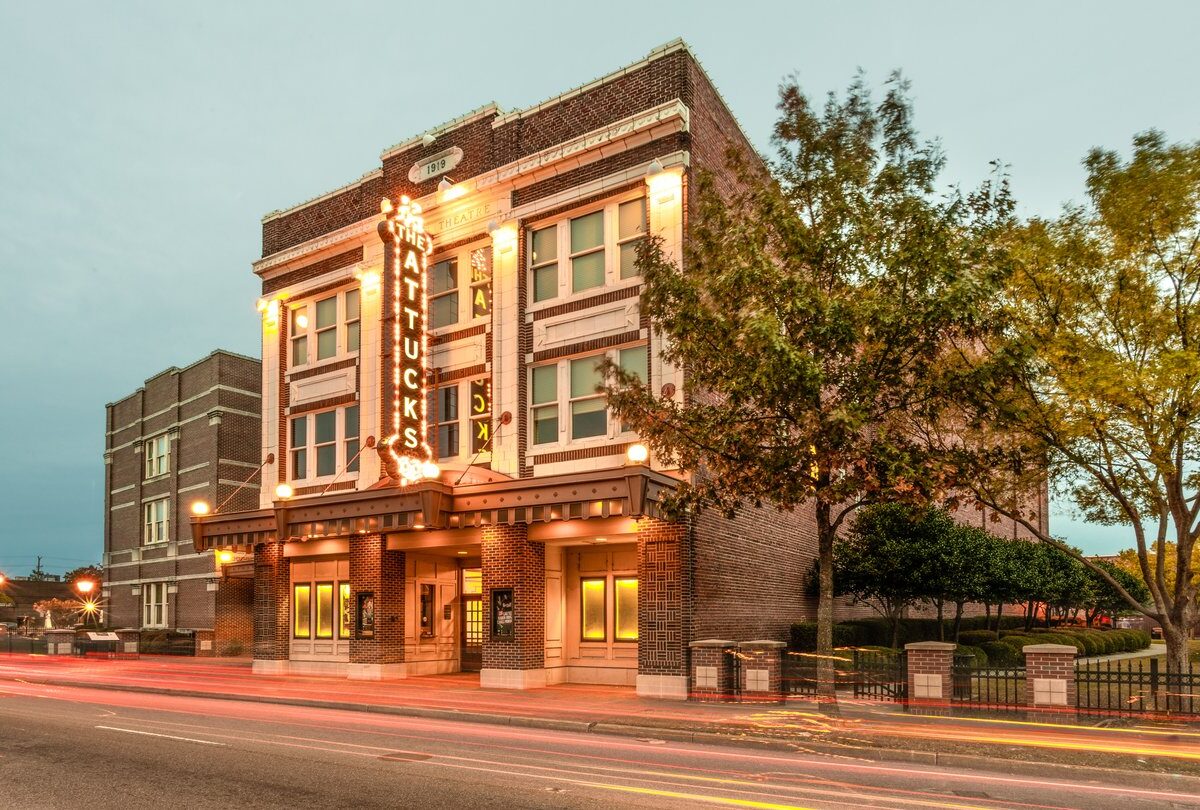 Attucks Theatre–The "Apollo" of the South
Designed by African American architect Harvey Johnson, the Attucks Theatre opened in 1919. It is celebrated for being distinguished as the oldest remaining legitimate theatre in the nation that was completely financed, designed, constructed and operated by African Americans.
Musicians of the greatest caliber have performed at the Attucks, including legends like Duke Ellington, Cab Calloway, Mamie Smith, Ella Fitzgerald, Nat King Cole and Redd Foxx. The theatre is named after Crispus Attucks, the first African American patriot to lose his life in the 1770 Boston Massacre.
From its opening until 1953, the Attucks was a vibrant performing arts facility located on Norfolk's historic Church Street, one of the oldest thoroughfares in the city. It ceased its operations for over two decades until 1977 when it was deemed a National Historic Landmark. Following restoration, the theatre reopened in 2004.
Today, the Attucks is a star on the Norfolk cultural stage featuring an eclectic lineup each season that includes musical performances, plays, dramatic readings and more.
Looking for Live Jazz?
Below are the best places to listen to jazz in Norfolk.
Brothers Chop, Seafood and Steak
Head over to Norfolk's newest jazz restaurant, Brothers. A fine dining restaurant with live music from some of the best in the Jazz genre.
Learn More