You may already be familiar with Norfolk's sandy beach community as a place to relax, unwind and enjoy some local seafood and craft beer. But, did you know Ocean View was once home to an amusement park or that the neighborhood turns green each March? Check out these five fun facts about Norfolk's Ocean View neighborhood.
1. It wasn't always called Ocean View.
Ocean View was originally a 360-acre region called the Maganon Plantation. In 1854, William Mahone, a young civil engineer who was building the Norfolk and Petersburg Railroad, laid out the streets for a neighborhood. Originally established as a private summer resort, Ocean View was own as the "Coney Island of Virginia."
2. Ocean View once had its own Railroad.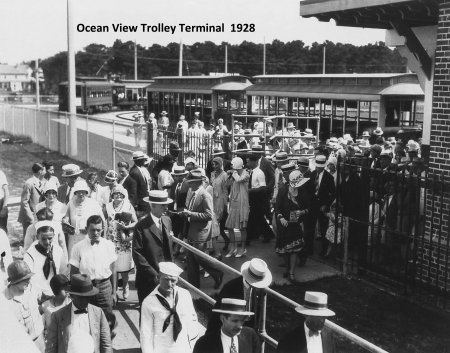 Around 1880, Walter H. Taylor, a railroad executive from Norfolk, organized a nine-mile narrow gauge steam passenger railroad service between greater Norfolk and Ocean View, which was not yet a part of the city. The line was originally called the Ocean View Railroad and was eventually changed to the Norfolk and Ocean View Railroad. The small steam locomotive, named the General William B. Mahone, hauled passengers from Norfolk to the beach, primarily on the weekends and for Sunday outings.
3. There used to be an amusement park—and a roller coaster that withstood multiple explosions.
In the early 1900s, an amusement park was developed at the end of the line to attract more visitors. It was called the Ocean View Amusement Park and was popular for its thrill rides and curiosities, including a local man named Abe Doumar who unveiled a new product: the waffle cone. The park endured many ups and downs throughout the decades it was running. By 1978, a decision was made to close Ocean View Amusement Park, but not without a bang.
A director who had been interested in filming a disaster movie got word that the park was closing and presented a plan to park officials that involved blowing up its rides. All agreed, and in 1979, the park's most famous wooden roller coaster, The Rocket, was loaded up with dynamite, other explosives and gasoline. After various attempts of impressive explosions and shattered glass on surrounding buildings, The Rocket remained. Finally, a bulldozer was needed to help pull the structure down and to capture the shot for the film.
4. The community really knows how to celebrate St. Patty's Day.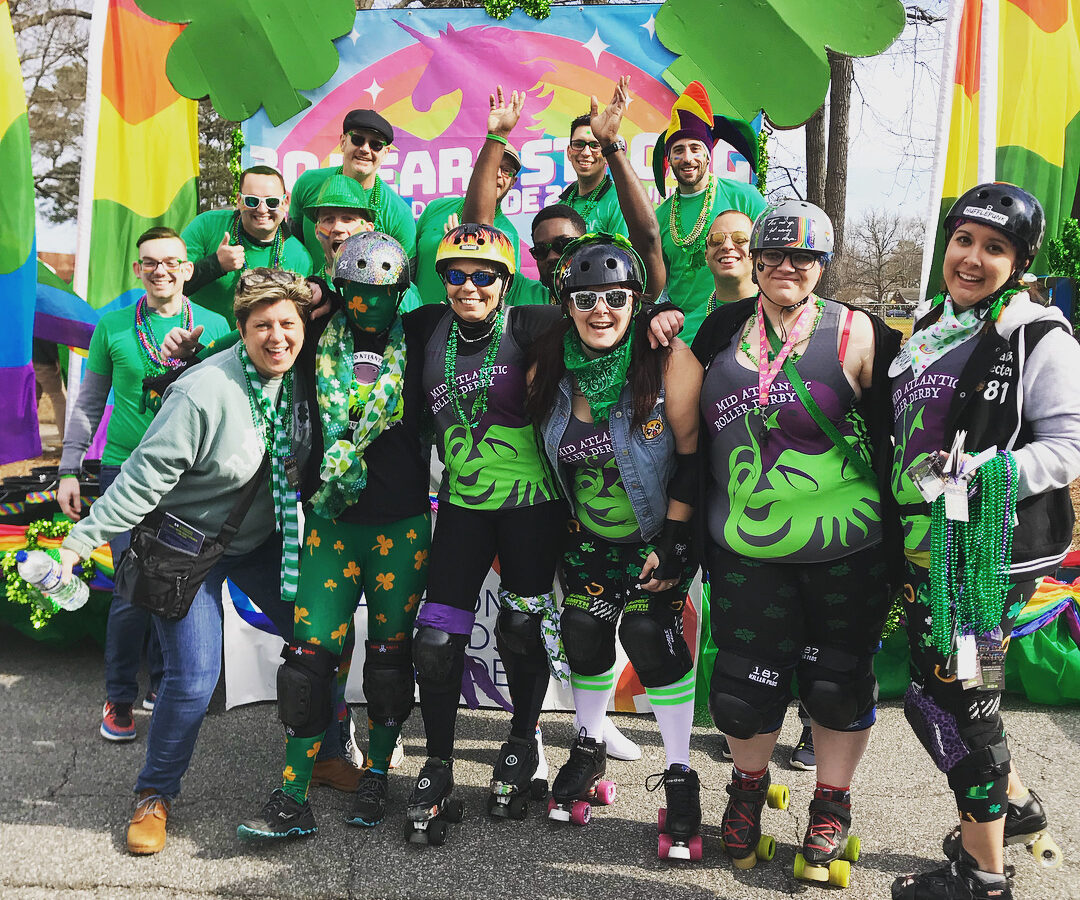 "Why don't we have a parade to celebrate St. Patrick's Day?" is what the local Knights of Columbus chapter in Ocean View decided when they created the original OV St. Patrick's Day Parade back in 1967. Called one of Norfolk's most enduring and anticipated traditions, the annual St. Patrick's Day Parade runs down Granby Street. The first parade consisted of a few marching bands and a few hundred attendees. Now it's Norfolk's largest annual parade with over 190 bands, floats and more than 60,000 guests.
5. A portion of Ocean View was perhaps created by a hurricane.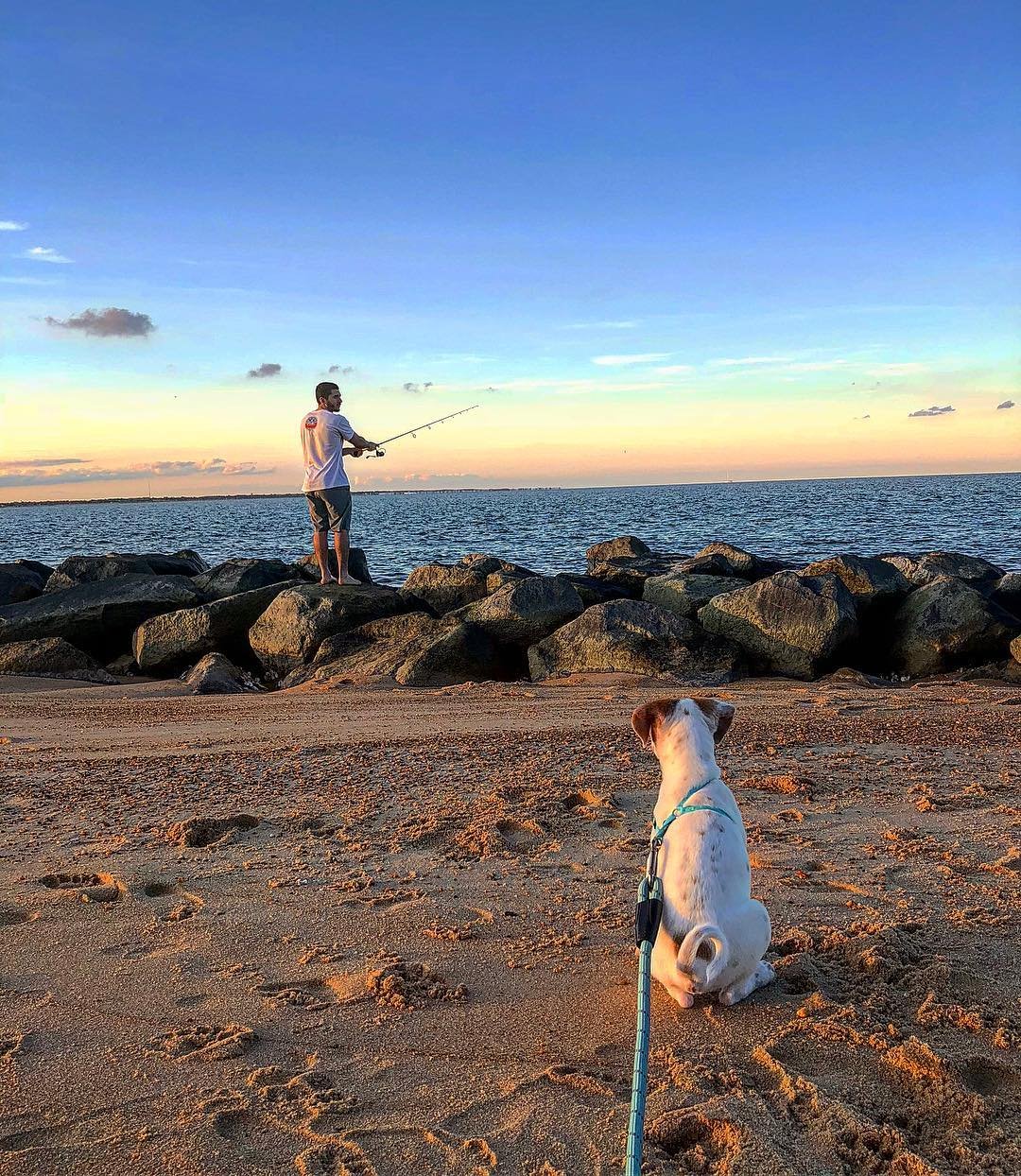 Legend says that OV's Willoughby Spit was created by a hurricane. The area known as Willoughby Spit is named after Thomas Willoughby, who came to Virginia in 1610 and received various land grants in 1625. It is said that Willoughby's son, Thomas II, was living there in the 1660s when his wife awoke one morning following "a terrific storm" to see a point of land in front of her home which had been covered by water just the night before!