Get in the spirit of the season as you experience millions of lights in three Virginia cities: Richmond, Norfolk and Virginia Beach. Spend a festival holiday week driving or walking through light shows that will dazzle and shine.
DAY ONE—RICHMOND, VA
Visit Agecroft Hall, a country manor house set amid gardens along the river. Built in England in the 15th century and transported here in 1925, the Hall is lovingly decorated for the season. Then tour the Virginia House, a 12th century priory reconstructed as an English manor house. While you're there, enjoy cider and cookies while the staff talks about holiday traditions in this grand old manor.
Enjoy lunch in Carytown complete with shopping for that eclectic gift you've been waiting for. A mile of boutique stores and restaurants line this famous area of Richmond. See how the commonwealth shows off its capitol during the holidays by visiting the Virginia State Capitol. Thomas Jefferson designed the state capitol in a neoclassical marvel featuring a hidden dome, prehistoric fossils in the floor marble, and the world-famous Houdon statue of George Washington.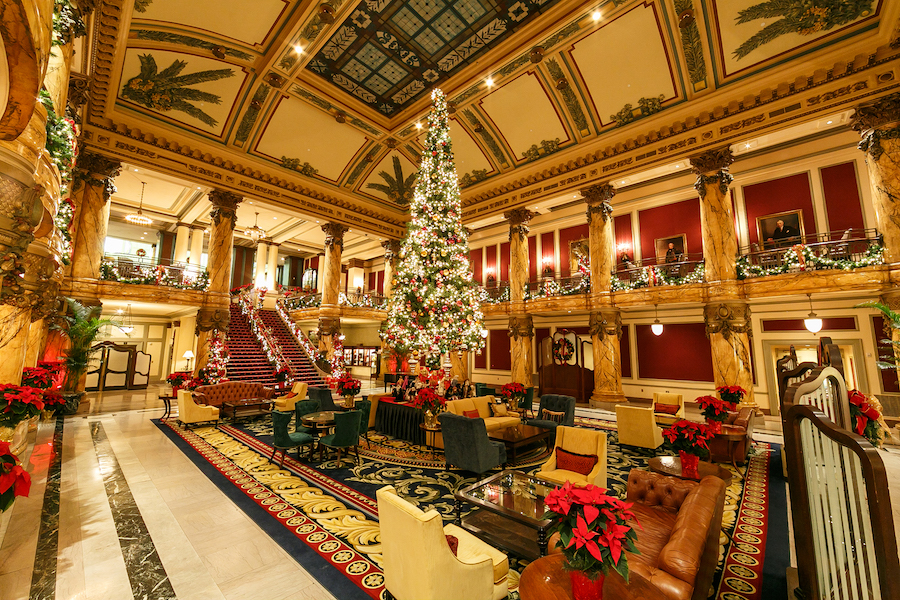 Indulge in a fabulous afternoon tea time at the 5-star Jefferson Hotel. This historic hotel has catered to no less than 11 presidents, British royalty and countless celebrities. Have a group photo with the magnificent Christmas tree or on the famous staircase that was featured in the movie "Gone With The Wind."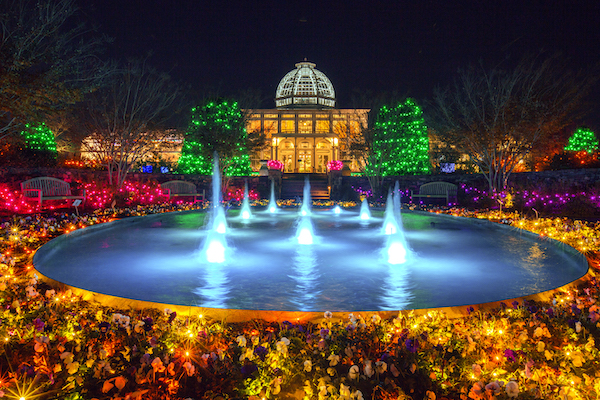 End the night at the Lewis Ginter Botanical Garden just in time to delight in the GardenFest of Lights featuring more than 500,000 holiday lights arranged in botanical themes.
DAY Two—RICHMOND, VA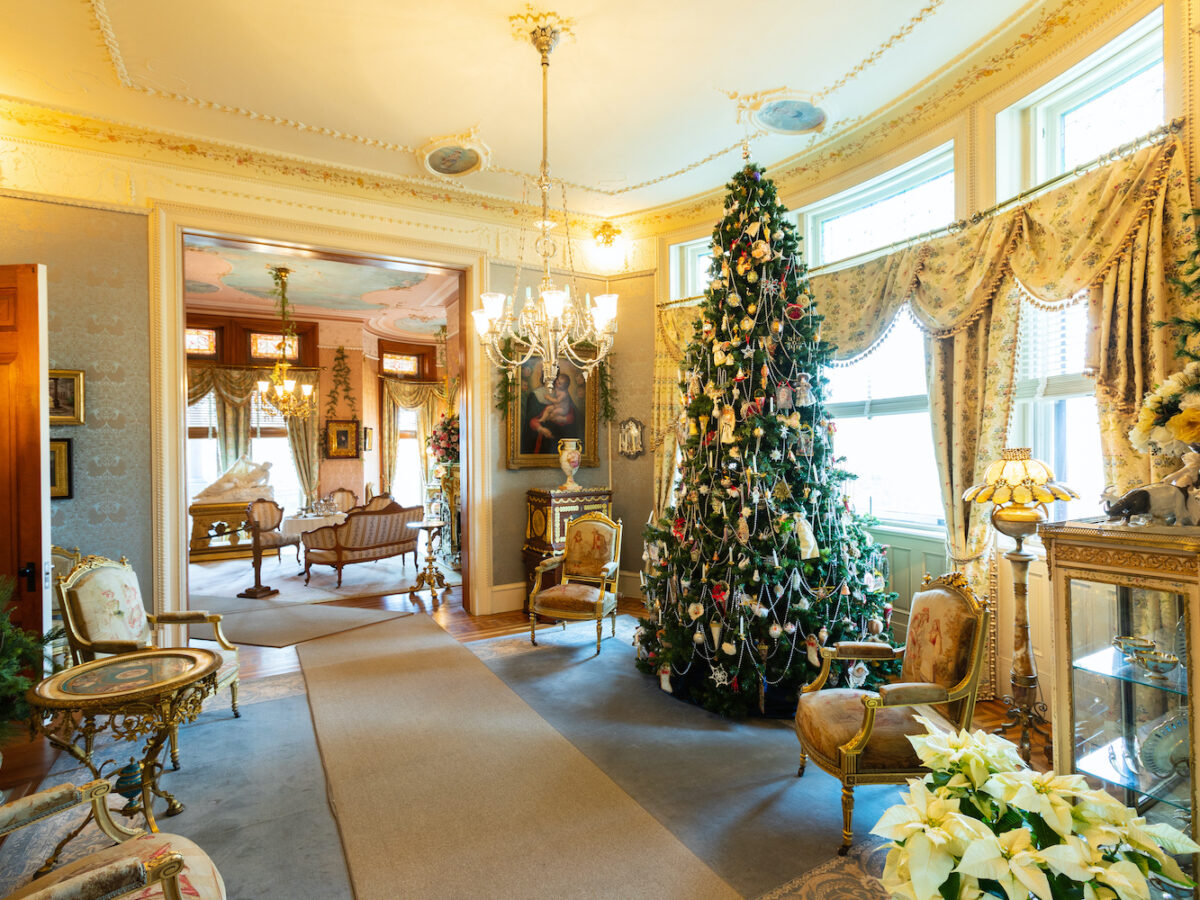 Begin the day at Maymont, a spectacular 100-acre Victorian estate mansion, decorated in Victorian Christmas décor. Then explore the Virginia Museum of Fine Arts, which is noted for its excellent art collections, including the largest collection of Faberge eggs outside of Russia.
Discover Richmond's origin story in the city's oldest neighborhood and a true food and history powerhouse with Discover Richmond Food Tours. Then hear the inspired words of Patrick Henry, "Give me liberty or give me death" at St. John's Church. At this very location on March 23, 1775, in the presence of George Washington, Thomas Jefferson and the other members of the Second Virginia Convention, the torch of liberty was kindled and these words were inspired.Experience dinner at the famous restaurant The Tobacco Company Restaurant, located in the heart of historic Shockoe Slip among the cobblestones in Richmond's oldest part of the city. This former tobacco warehouse exudes ambiance and beauty unlike any other dining establishment in Richmond. Then it's off to the "Tacky Lights Tour" through many of Richmond's local neighborhoods with each house decorated with a minimum of 10,000 lights.
DAY THREE—NORFOLK, VA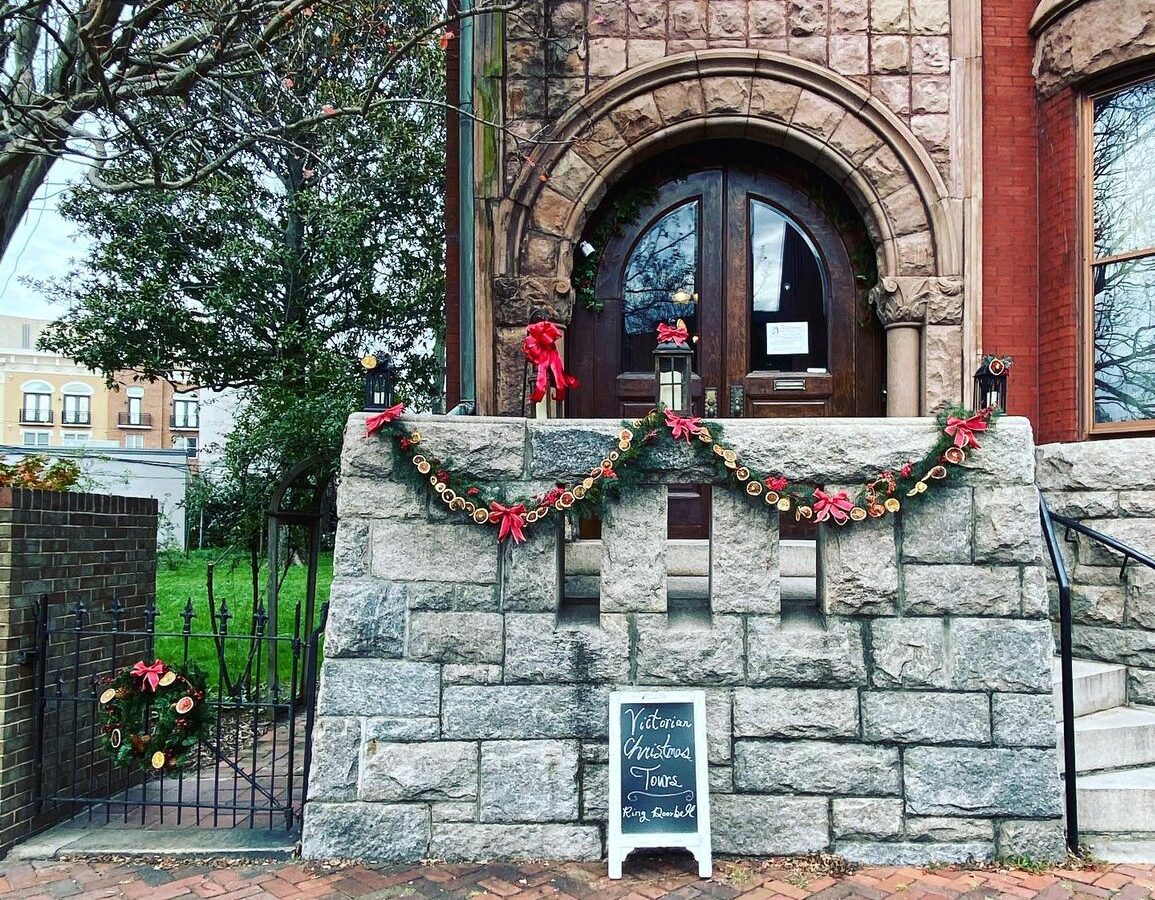 Now is the time to celebrate the holidays in Coastal Virginia, just a 1.5-hour drive from Richmond. Two of Norfolk's historic houses are decorated for the holidays. The Hunter House Victorian Museum, rich in architectural detail, displays the Hunter family's collection of furnishings and decorative pieces done up for a Victorian Christmas. The Myers House, an elegant Federal period home dating back to 1792, was built by one of Norfolk's first Jewish residents and is decorated for Hanukkah.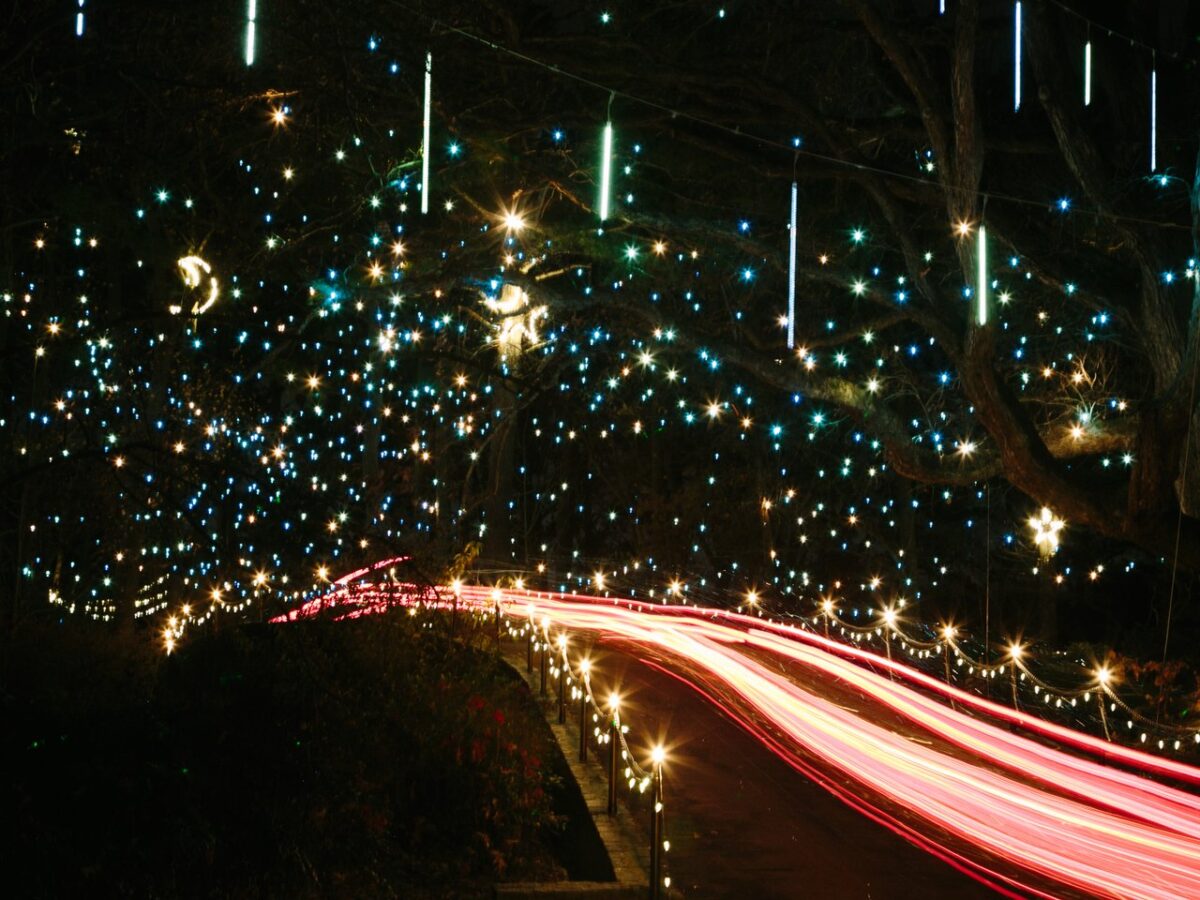 Savor dinner at the historic Omar's Carriage House, whose original patrons were horses. Experience the magic of Norfolk's Garden of Lights from the comfort of a tram or walking through the 2.5 miles of twinkling light displays at the Norfolk Botanical Garden.
DAY FOUR—NORFOLK, VA
Stroll through 5,000 years of art history at the Chrysler Museum of Art, home to Walter Chrysler, Jr.'s world-class collection of more than 30,000 pieces of art. Experience the art of glass with a live glassblowing demonstration in the Perry Glass Studio! Watch glass artists create ornaments, paperweights and more right in front of your eyes in an hour-long glass demonstration.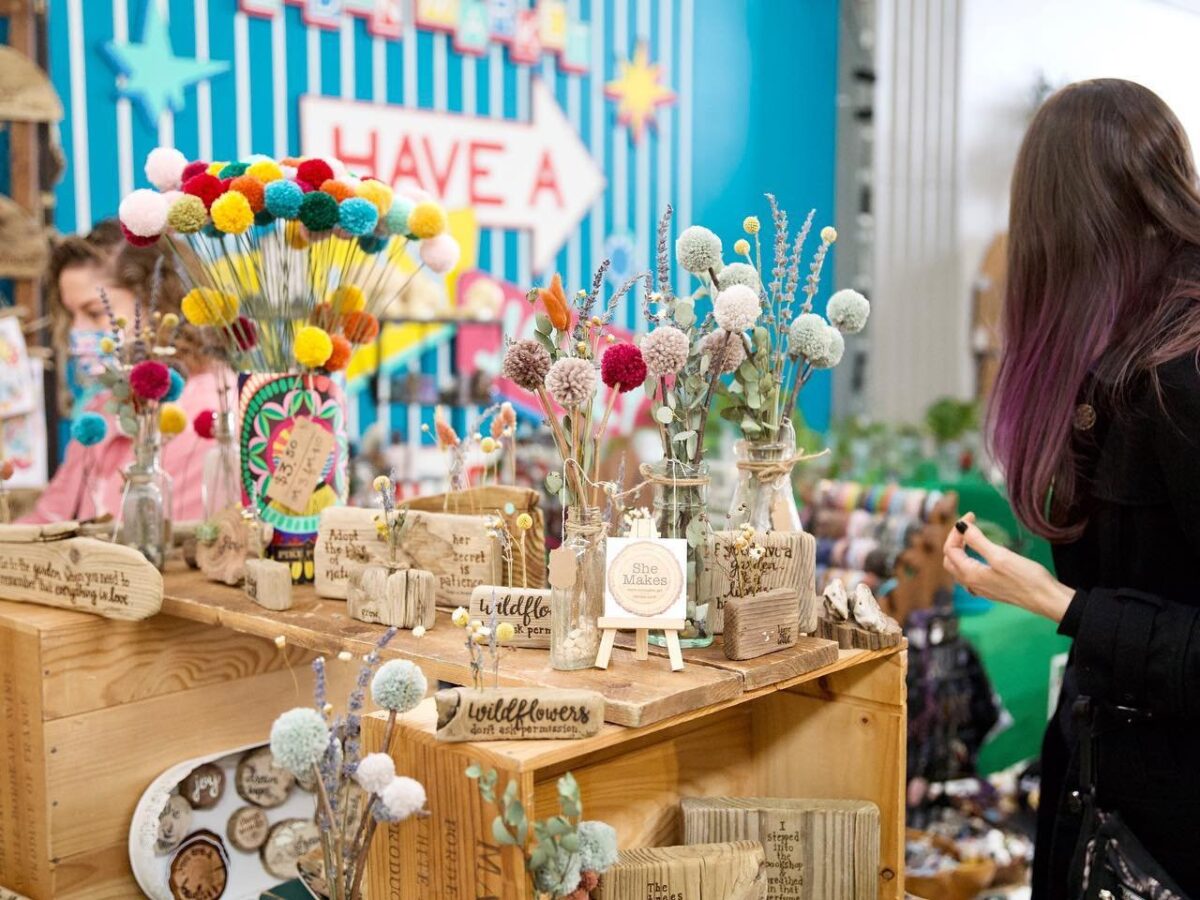 Holiday shopping and lunch are a must at Selden Market, an eclectic, historic shopping hall that features local artisans, chefs and pop-up shops. Explore d'Art Center, a visual arts center featuring over 20 professional artists who, in open studios, create, display and sell an exciting mix of original art. Art classes for groups are available to make holiday ornaments or let your imagination run wild for wonderful stocking stuffers. Before heading to dinner, stop for a nice glass of wine at Mermaid Winery. Cheers to the holidays and take a bottle of wine home for your festivities to celebrate.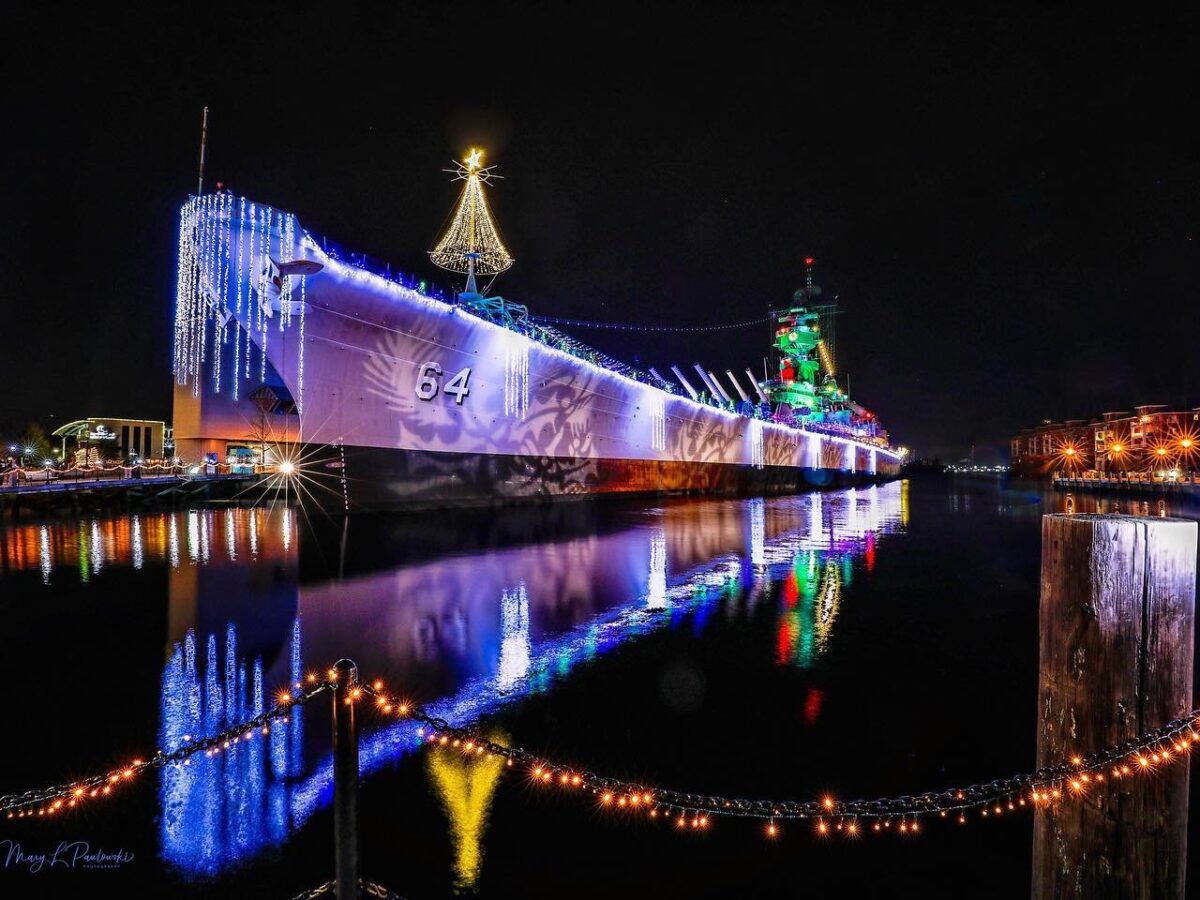 Enjoy a holiday dinner aboard the City Cruises Norfolk with great food, a great view from the water and great entertainment. End the evening at Nauticus' WinterFest on the Battleship Wisconsin with uniquely themed light zones, below deck tours and live music and entertainment.
DAY five—virginia beach, VA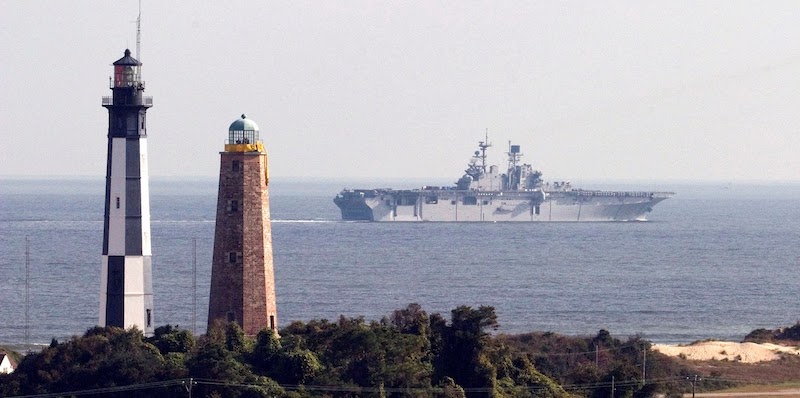 Begin the day at the Virginia Aquarium & Marine Science Center, one of the top aquariums in the country with over 300 hands-on exhibits. Then enjoy a riding tour of Virginia Beach for an overview of area history including the Cape Henry Lighthouses. Then, visit the historic Thoroughgood House for an afternoon Holiday Tea.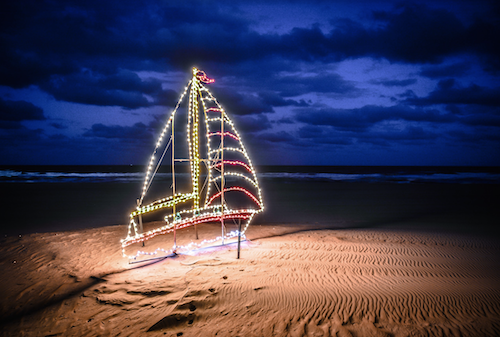 Stop at the Christmas Mouse for those nautical holiday ornaments before enjoying dinner at Rockefellers, a Virginia Beach favorite. Take the motorcoach for a drive on the Virginia Beach Boardwalk for a glistening journey into a nautical holiday adventure. Festive fish, jumping dolphins and frolicking porpoises will greet you in brightly colored lights during Holiday Lights at the Beach.
Day six—Virginia Beach, VA
Drive by Naval Air Station Oceana, the only master jet base on the East Coast. Have a boxed lunch and experience Swingtime in the Skies at the Military Aviation Museum, housing one of the largest collections of flying WWI and WWII military aircraft in the world.
Do not forget your holiday gift list! Pick up a few last-minute holiday gifts at Lynnhaven Mall, the largest mall in Coastal Virginia where you'll be sure to find a gift for everyone on your list! On the last night of the trip, enjoy dinner at one of the many restaurants in Town Center and then catch a holiday show at Sandler Center for the Performing Arts or Zeiders American Dream Theater. Do not forget to save room for dessert at The Royal Chocolate and maybe take a box for the ride home!