Looking for some festive holiday attractions and activities for group tours? We've got you covered. Come share the glow of the season and experience millions of lights and holiday events from Virginia's capital city to Coastal Virginia. Drive or walk through light shows that will dazzle and shine with more than 2 million lights in Richmond, Norfolk and Virginia Beach, Virginia. Lighted boat parades, city illuminations, festivals, parades, living history reenactments, caroling, dining events and music are among the many activities occurring throughout the region from Thanksgiving to New Year's Day.
Annual Holiday Events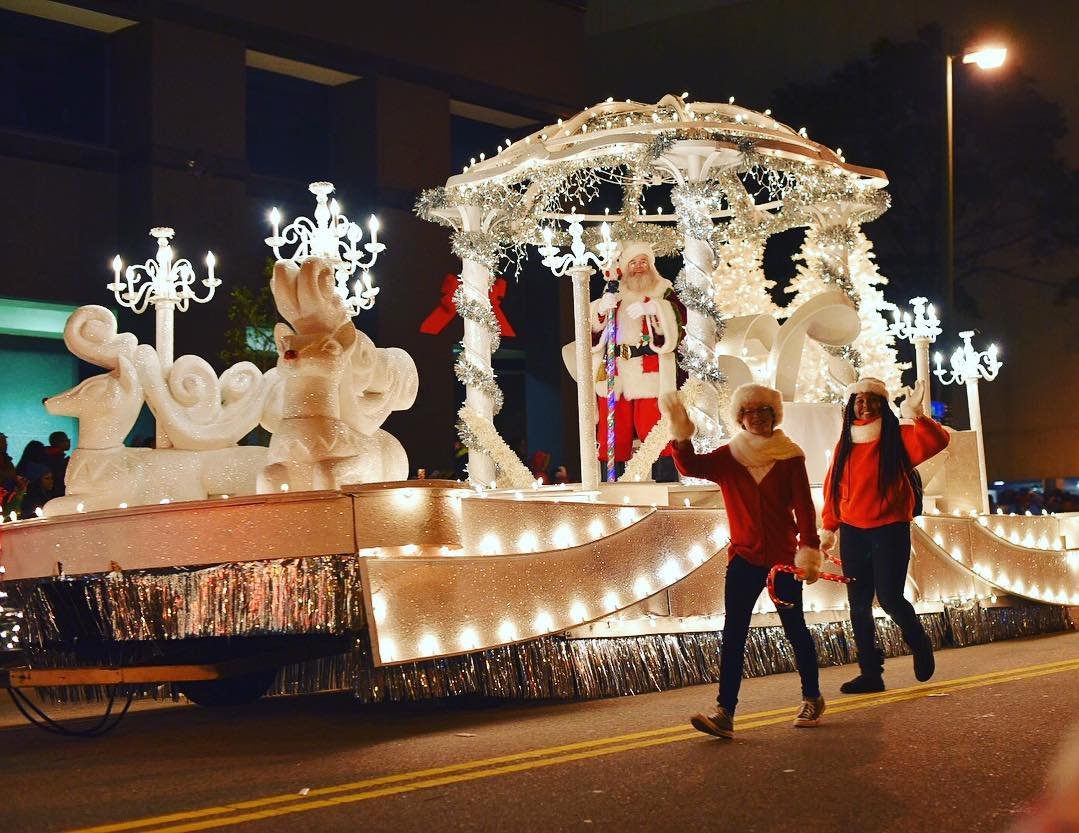 On the third Saturday in November, holiday magic will come to life in the streets of Downtown Norfolk with marching bands, motorized units, walking units, floats and balloons. The finale will bring Santa Claus on a spectacular float, marking the official beginning of the holiday season.
Holiday Yule Log Bonfire & Holiday Marketplace
First Saturday in December. This festive outdoor wonderland will feature unique and local crafters, a massive Yule Log bonfire and Christmas caroling. Hosted by Festevents. Town Point Park, Norfolk.
Court End Christmas
Second Sunday in December. Historic sites in Downtown Richmond open their doors for musical performances, carriage rides and free admission at the Valentine, the Valentine First Freedom Center, The Executive Mansion, Historic St. John's Church, Virginia State Capitol, ACWM-White House of the Confederacy, John Marshall House, Monumental Church, St. Paul's Church, Mason's Hall and the Egyptian Building.
First Saturday in December. Over 80 parade units make their way down Atlantic Avenue in a joyous celebration of the holiday season. Giant balloons, marching bands, lighted floats and more join forces to present a dazzling and entertaining night of fun for all ages!
First Saturday in December. Annual Christmas Parade in Richmond, Virginia with bands, floats, giant balloons and, of course, the guy in the red suit are sure to please the entire group.
James River Holiday Boat Parade
Second Saturday in December. The James River Parade of Lights is one of the region's most cherished holiday events. Enjoy watching from the water's edge as the beautifully decorated vessels and their captains create "river sparkle" along a 14-mile route.
Holiday Attractions
Richmond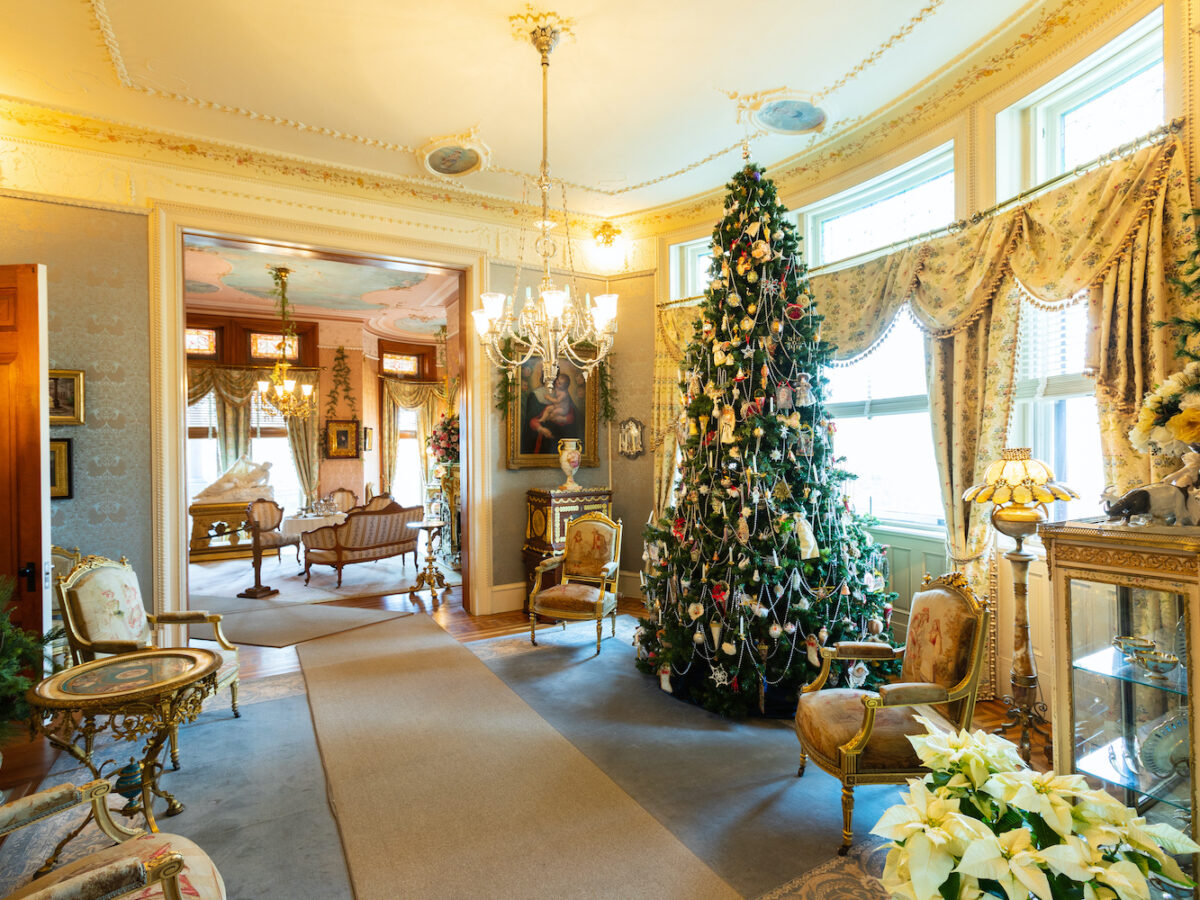 Victorian holiday splendor awaits you with a glorious design of the gilded age. Wreath making classes, table design and carriage rides are a great add-on to your tour of the Mansion.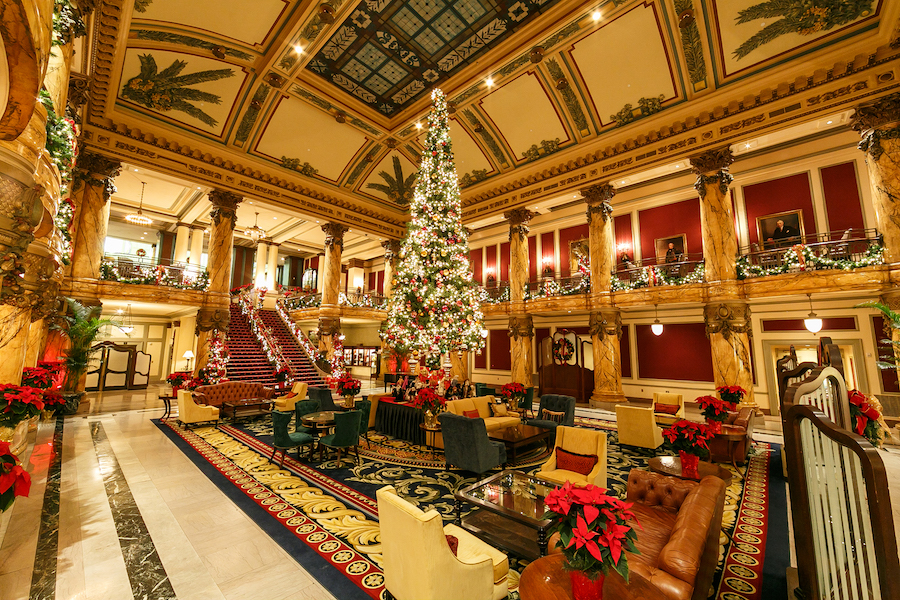 Enjoy holiday brunch or a holiday high tea at this five-star and Five Diamond Historic Hotel of America. Located in the heart of Historic Downtown Richmond since 1895, the Jefferson Hotel is all decked out and a perfect stage for your group's photo.
Norfolk
Grand Illumination Early Dinner Cruise aboard City Cruises. Welcome the holiday season with a cruise before the Grand Illumination. Start off your festivities with great food, entertainment and a great view from the water.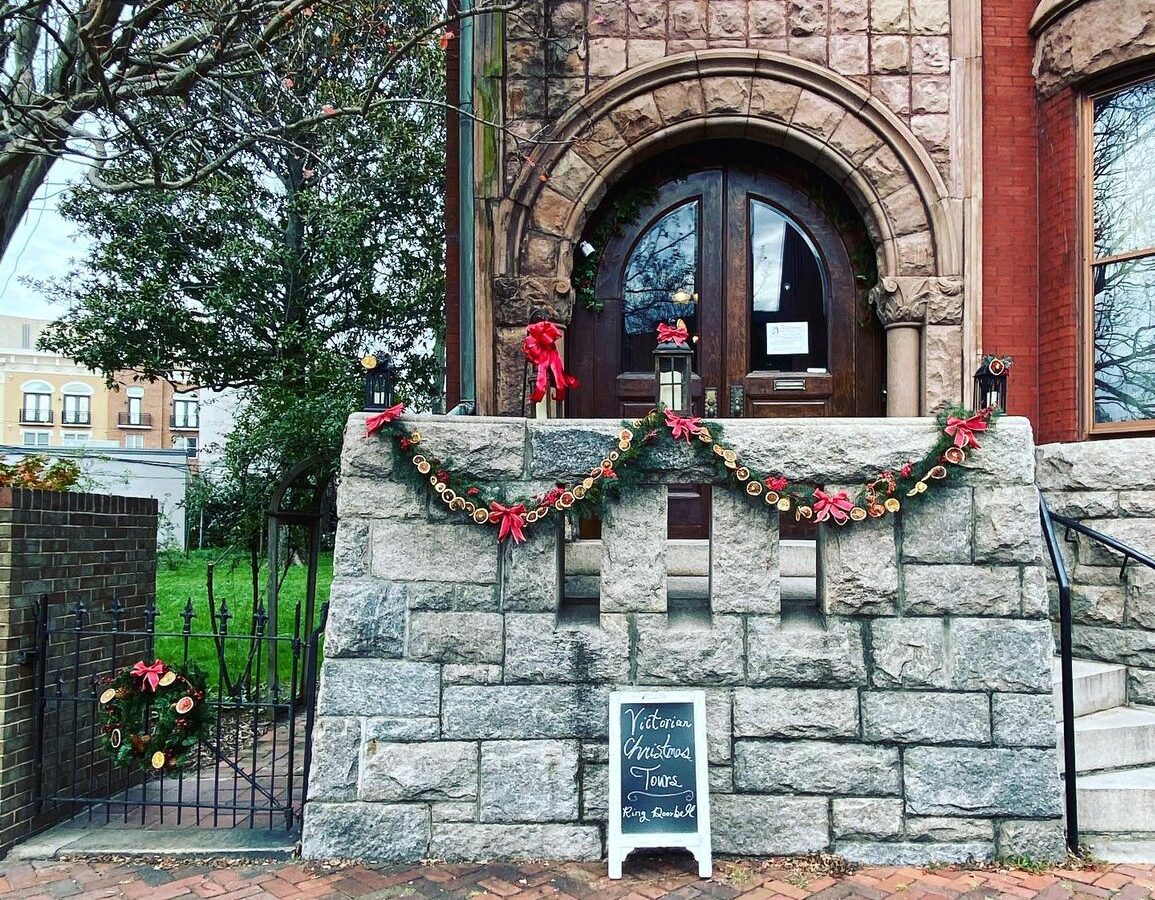 The Hunter House Victorian Museum displays the Hunter family's collection of furnishings and decorative pieces done up for a Victorian Christmas. The Myers House, an elegant Federal period home dating back to 1792, was built by one of Norfolk's first Jewish residents and is decorated for Hanukkah.
Virginia Beach
The Founders Inn Grand Illumination & Holiday Events
Throughout the holiday season The Founders Inn hosts a variety of festive family oriented seasonal events. You can also attend a live taping of the 700 Club at The Christian Broadcasting Network.
Town Center Last Night on the Town
Every New Years' Eve, celebrate the "Last Night on the Town," the City of Virginia Beach's premier New Year's Eve event with entertainment in Virginia Beach Town Center.
Holiday Light Displays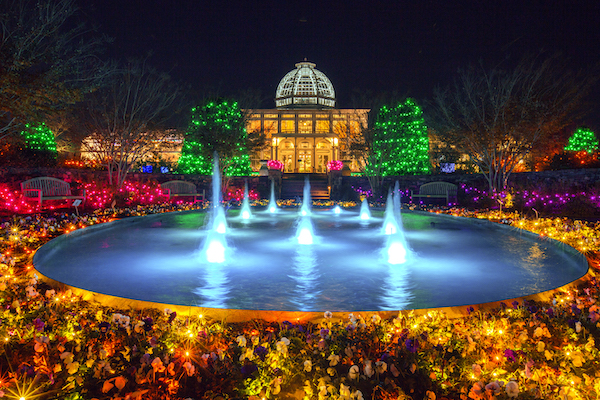 This adored holiday tradition at Lewis Ginter Botanical Garden in Richmond features more than 500,000 holiday lights arranged in botanical themes.
This is the ultimate holiday celebration as the park magically transforms into a winter wonderland.
This tour is a must during the holiday season. With a minimum of 10,000 lights per house, your group will have plenty of photo opportunities.
Dominion Energy Garden of Lights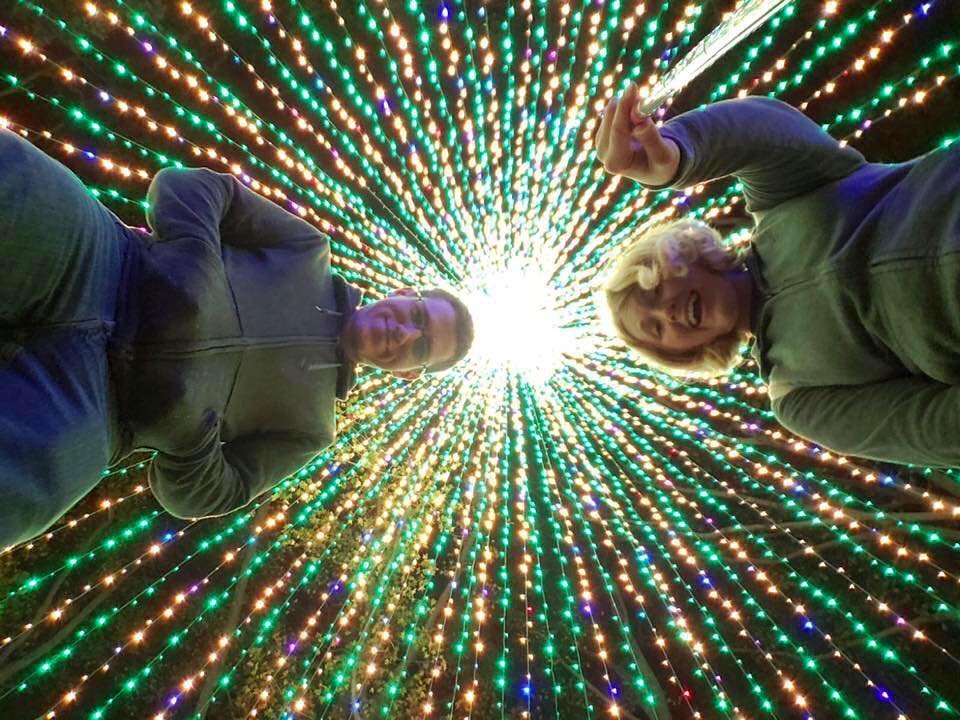 Come to the Norfolk Botanical Garden to walk through the garden's magical two-mile twinkling light display. Tram rides are available for guests who are not able to walk.
Winterfest on the Wisconsin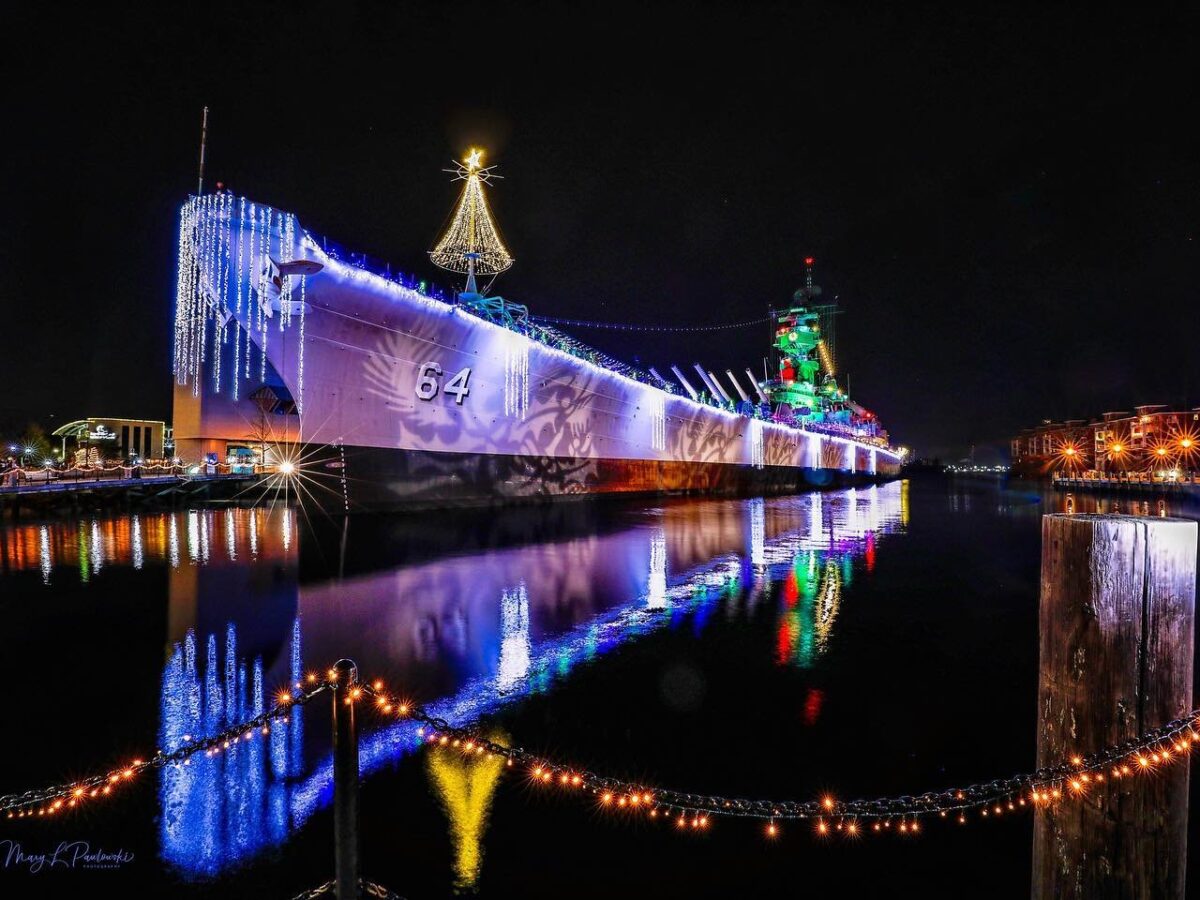 This dazzling light trail on the Wisconsin features more than 250,000 lights, interior tours, Santa sightings, lighted sailboat parade and holiday beverages.
Holiday Lights at the Beach
This light show features a shiny journey into nautical, holiday and adventure lands all along the beautiful Virginia Beach boardwalk from the comfort of your motorcoach.