BBQ: The soul of the culinary South. The South is where everything is done a little bit slower, including BBQ, where the smoking and roasting of meats takes time. Finger-lickin' fact: Did you know Norfolk is home to some of the South's best down-home BBQ? The list below highlights Norfolk's top BBQ joints, serving up the town's best comfort food, the common ingredient among all: LOVE.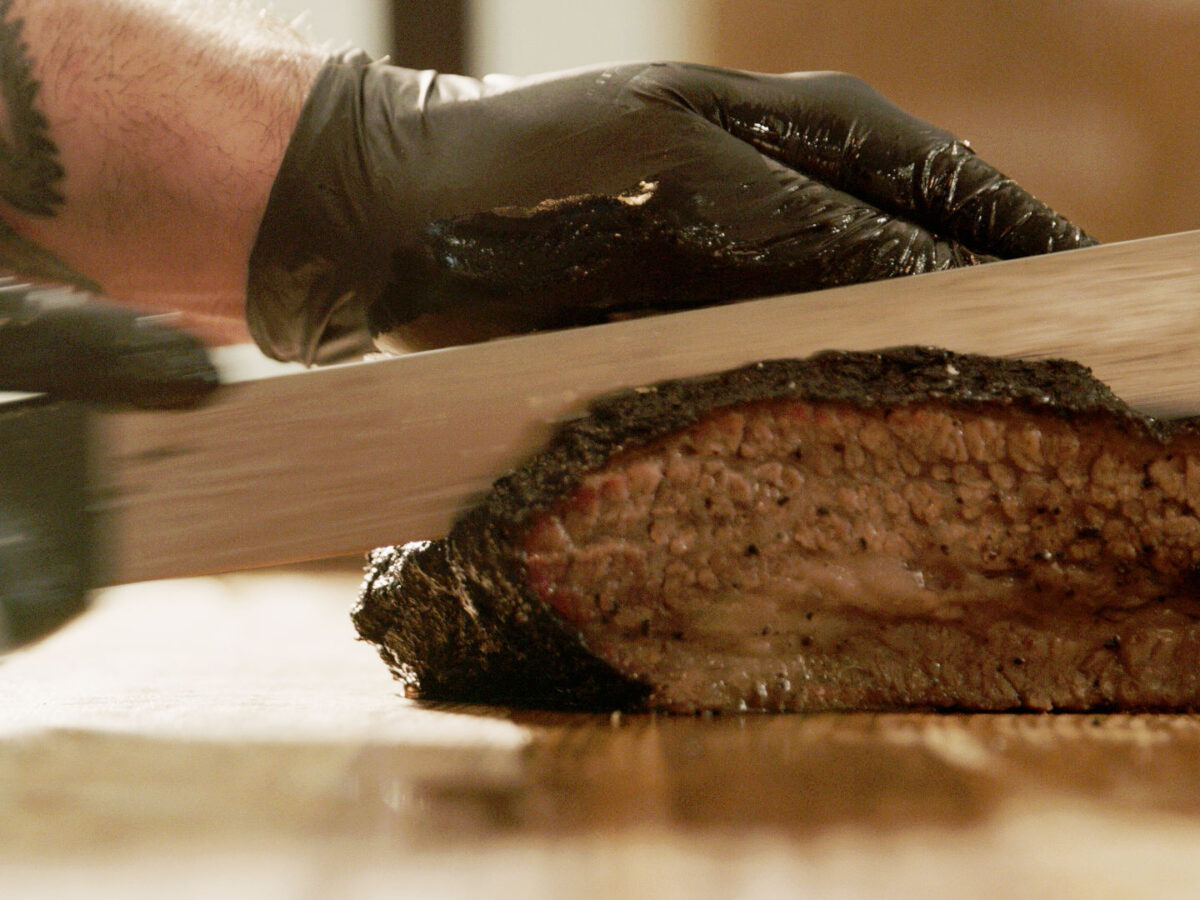 Southern wraparound porches will catch your eye when you drive by Bar-Q's location which is nestled inside Bold Mariner Brewery. Then, your attention will quickly divert to the oversized meat smoker that resides in their parking lot, leaving you to wonder just how delicious their BBQ must be. Next, comes the beautiful aromas of freshly smoked meat that will have your mouth watering almost instantly.
Bar-Q has an à la carte menu, but we highly suggest filling up a platter with their moist brisket, fall-off-the-bone ribs, rich mac and cheese, spicy (but not too spicy) jalapeño and cheddar links, classic cornbread and the menu doesn't end there! Pit Master, Jayme Campbell, is a barbecue pro but embraces his creative side and on occasion hosts BBQ Sushi Nights at the brewery.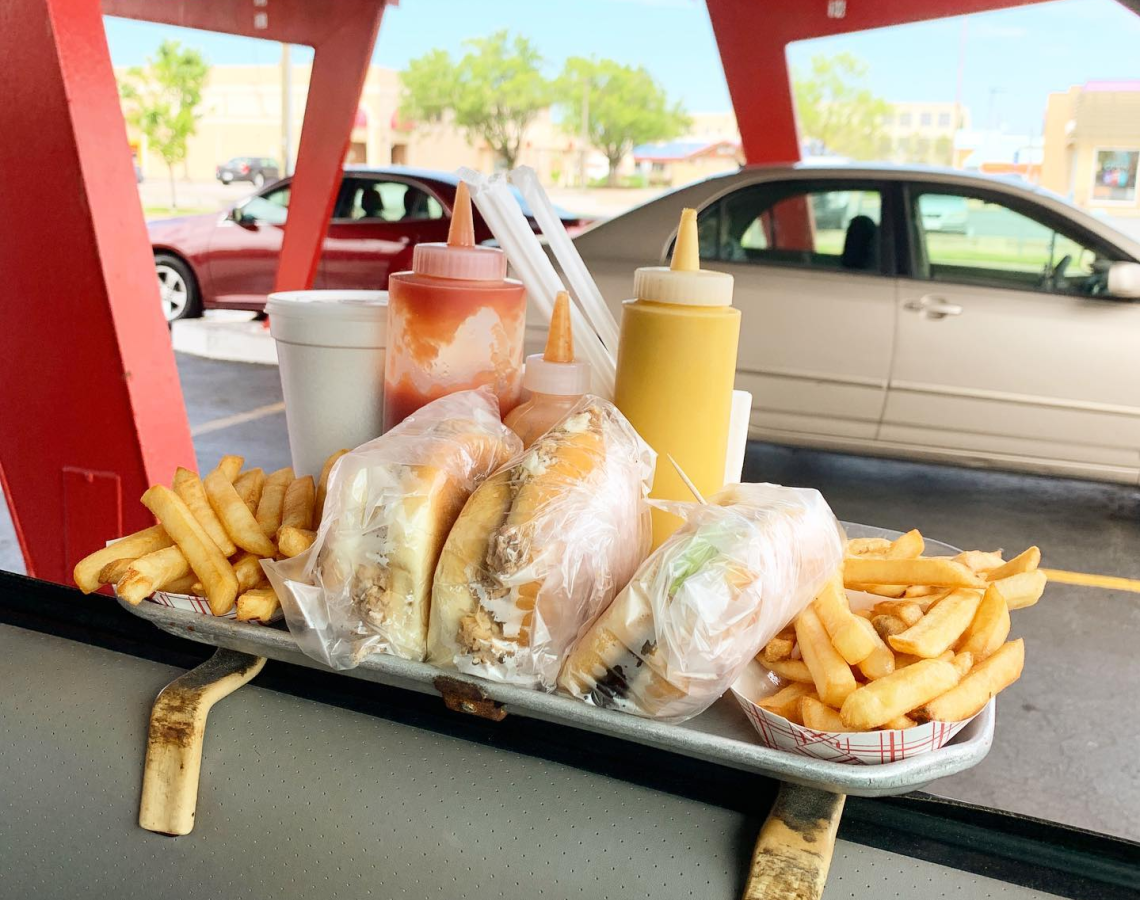 Doumar's is known for its famous cones, ice cream, and old-fashioned atmosphere. Though, they have a secret weapon, their BBQ Sandwiches. When looking for something salty after a sweet treat, you must try their Pork BBQ Sandwiches, which are piled high with juicy meat.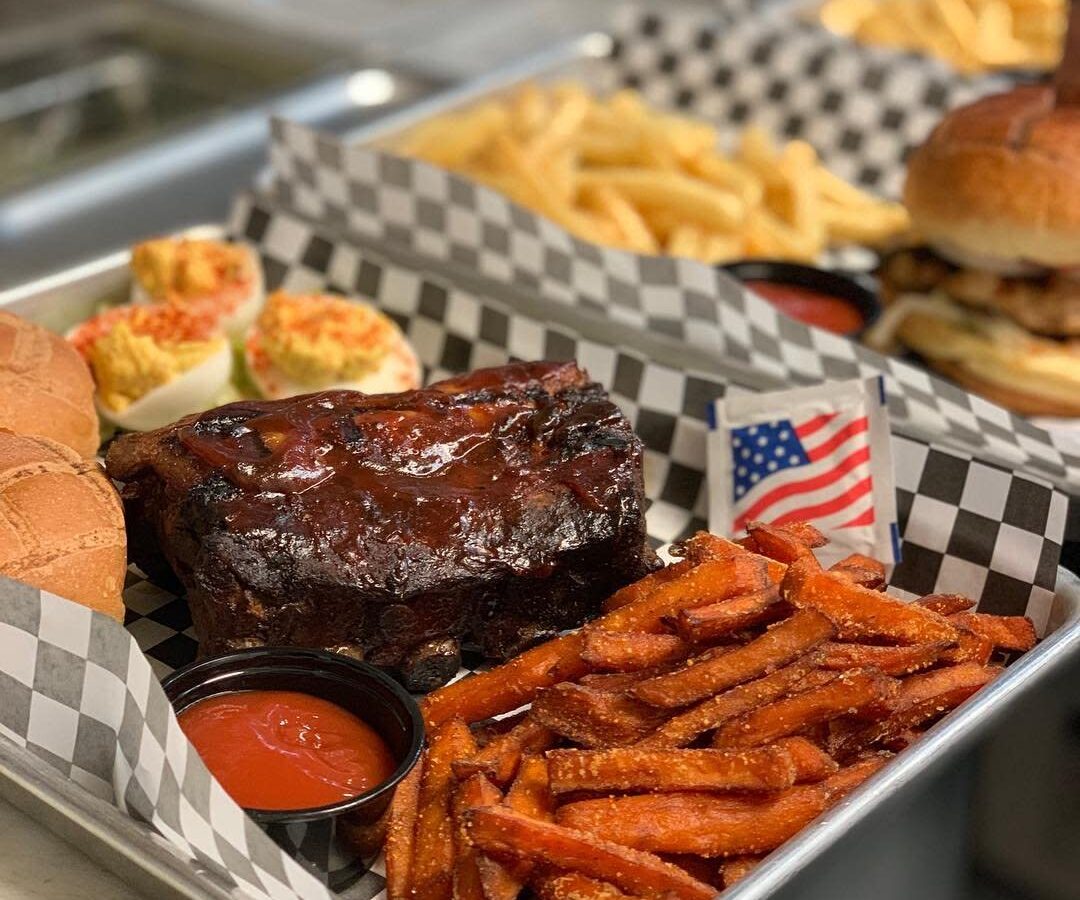 Mojo Bones is where the BBQ is sticky, the pulled pork is juicy, and the sweet tea is SWEET! Mojo is serving up all your BBQ favorites such as slow-smoked brisket sliced thick and grilled with hickory sauce, and tender falls off the bone baby back ribs. With two locations in the Norfolk area, there's enough Mojo for everyone.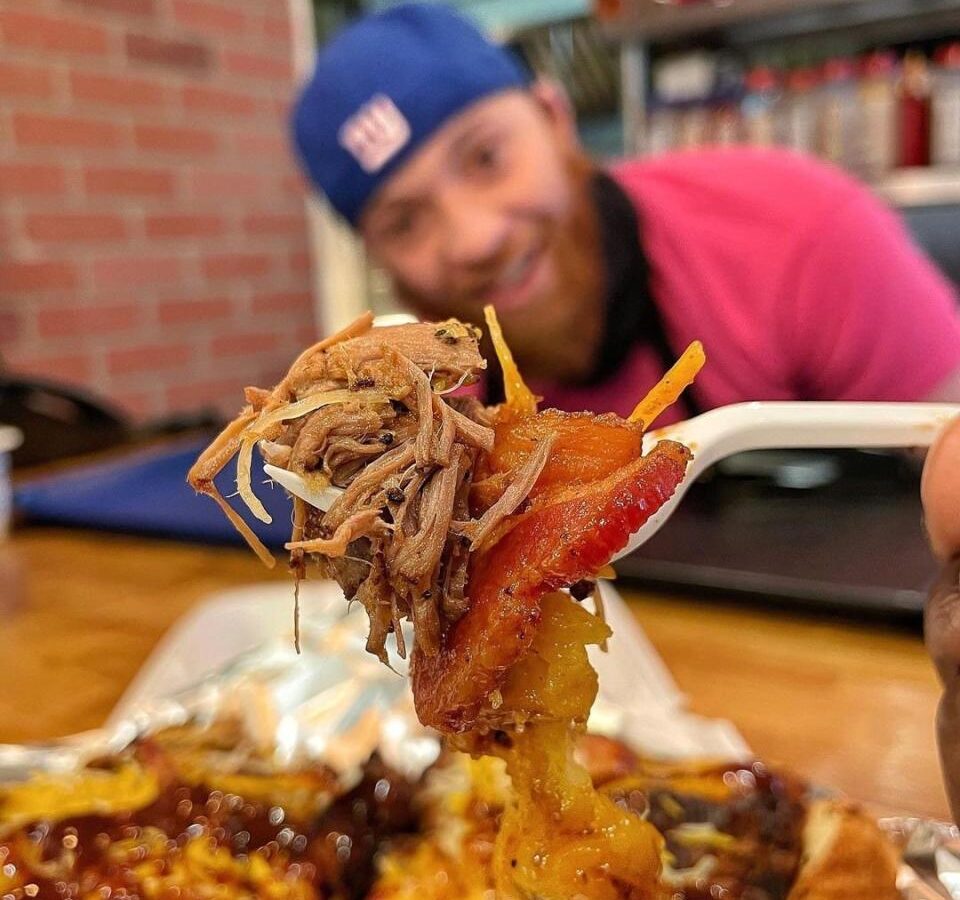 The brisket melts in your mouth, and the mac and cheese is oh so creamy, not sparingly cheesed. The cornbread is light and fluffy, the biscuits, buttery perfection, and the BBQ sauce is TANGY. Don't forget to indulge in a slice of Grandma's Sweet Potato Pie, it may not be your Grandma's, but boy it's good.
This backyard hangout is new to the North Colley dining scene and offers a true down-home feel. Take a seat at one of their picnic tables and enjoy an order of their house-smoked BBQ. Hank's serves up a traditional BBQ sandwich with all the fixins', as well as BBQ Tot-chos that are topped with your choice of BBQ, beer cheese and more.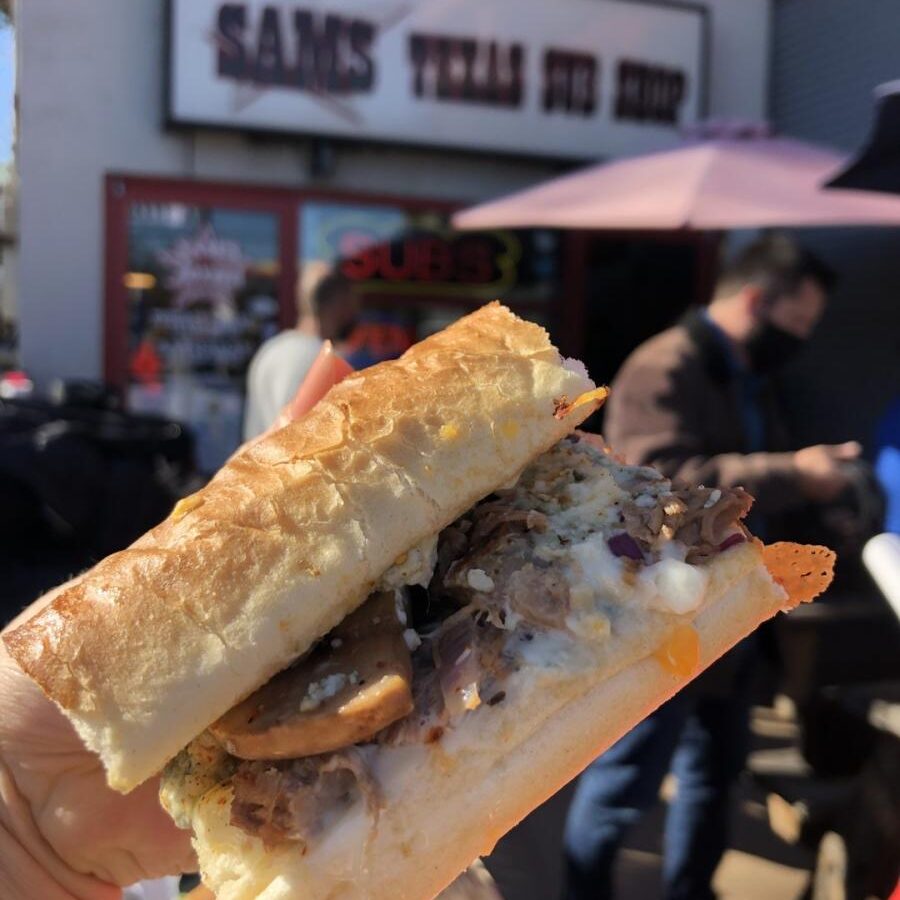 Sam's is a hidden gem serving up killer subs, like the fan favorite: the Black & Blue. The Black & Blue features slow roasted brisket, blackened seasoning, blue cheese, onions, mushrooms, and mayo. Their menu offers other BBQ sandwiches, and a mouthwatering Beef Brisket Chili, all outrageously tasty.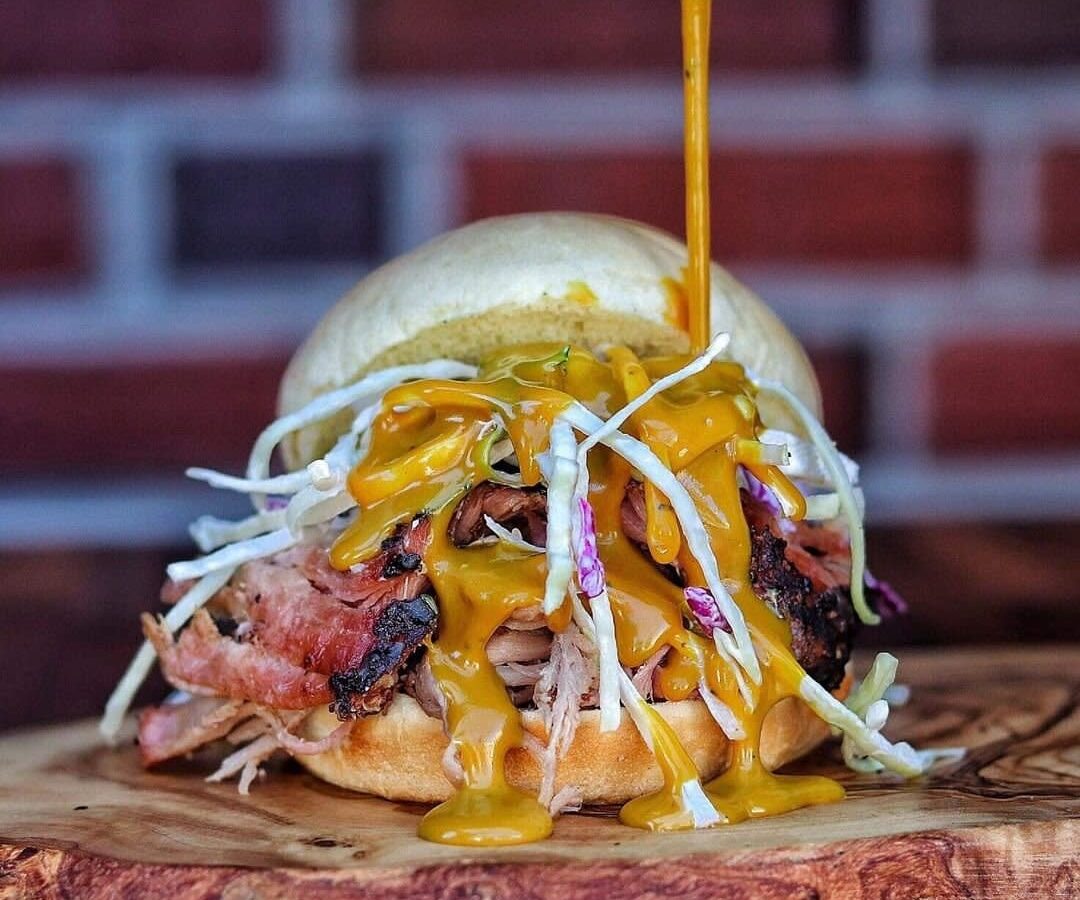 Bob Roberts, Pitmaster and Owner of RedWood Smoke Shack, is one of those creative thinkers who turned his part-time hobby into a full-time profession. RedWood Smoke Shack is a Texas-inspired barbecue joint located in the historic Ghent neighborhood serving up delicious dishes packed with flavor!
One particular meal that is smoked to perfection is the brisket. It is cooked so slowly that it falls apart with the touch of a fork and is served so simply on a buttery bun with a flavorful house-made sauce. The brisket is the star of their most popular dish, The Burnt Ends, which is literally little nuggets of brisket meat candy. Now that we have your taste buds watering, head over to RedWood Smoke Shack. That smoked perfection awaits you every time you step through the door.
Located inside a newly restored 100-year-old building, part warehouse and part single family home, creatively combined is The Fishin' Pig restaurant. Original to Farmville, VA, Fishin' Pig is a creative collaboration of Memphis-style BBQ (we recommend the brisket) and Southern seafood dishes, like their catfish tacos! What you can expect from the barbecue side of the menu is delicious brisket that just falls apart when your fork touches it, ribs that are worth the messy hands and delicious pulled pork and chicken options that are best when topped with extra BBQ sauce, of which they have multiple options to choose from at the table.
Megallon's bubblegum pink storefront is both welcoming and fitting, as the cozy cafe is loaded with pigs! That's right, adorable pig figures, signs, etc. At Megallon's you'll find delicious BBQ and all the homemade sauces and fixings to pair. Restaurant owners, Don and his wife Brenda use persimmon wood to smoke the meats to perfection. Hushpuppy fan? It's been said that Megallon's has the best hushpuppies in town. Eat in or take out! Once you try Megallon's, you will have a new favorite local go to…we promise.