The idea for Norfolk's collection of mermaids began in 1999 with Norfolk attorney Peter Decker (1935–2012) presenting a concept of "Mermaids on Parade" to 300 business and civic leaders. Decker's wife Bess had been inspired by Chicago's "Cows on Parade" and could envision translating the idea to Norfolk but with mermaids giving a nod to our surrounding bodies of water.
Bronze sculptor Kevin Gallup, a graduate of ODU (Decker's beloved alma mater) mass produced 130 fiberglass mermaid castings for artists to decorate. Businesses and community leaders "adopted" mermaids at $2,000 each to display throughout the city.
Today, both the original mermaids—as well as new ones—are scattered throughout the city at local attractions and businesses for residents and visitors to enjoy. There is no final count on the number of mermaids in Norfolk, but we challenge you to spot as many as you can, take a picture, and don't forget to tag us: @visitnorfolkva with the hashtag #visitnorfolkva.
Downtown
Starting at Harbor Park, home of the Norfolk Tides, you will find a baseball-themed mermaid.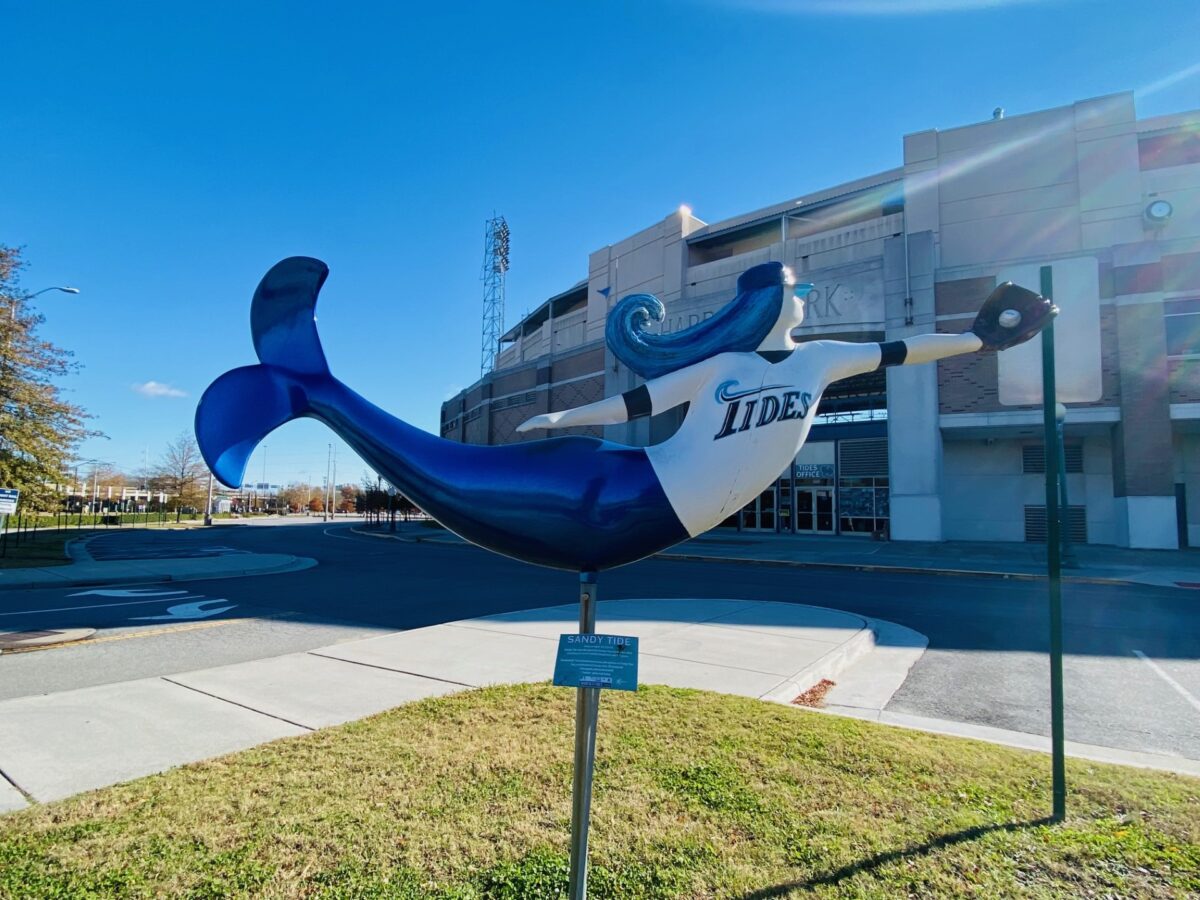 From there, walk along the Elizabeth River Trail to get to Nauticus and Waterside where you can spot three different mermaids and even King Neptune.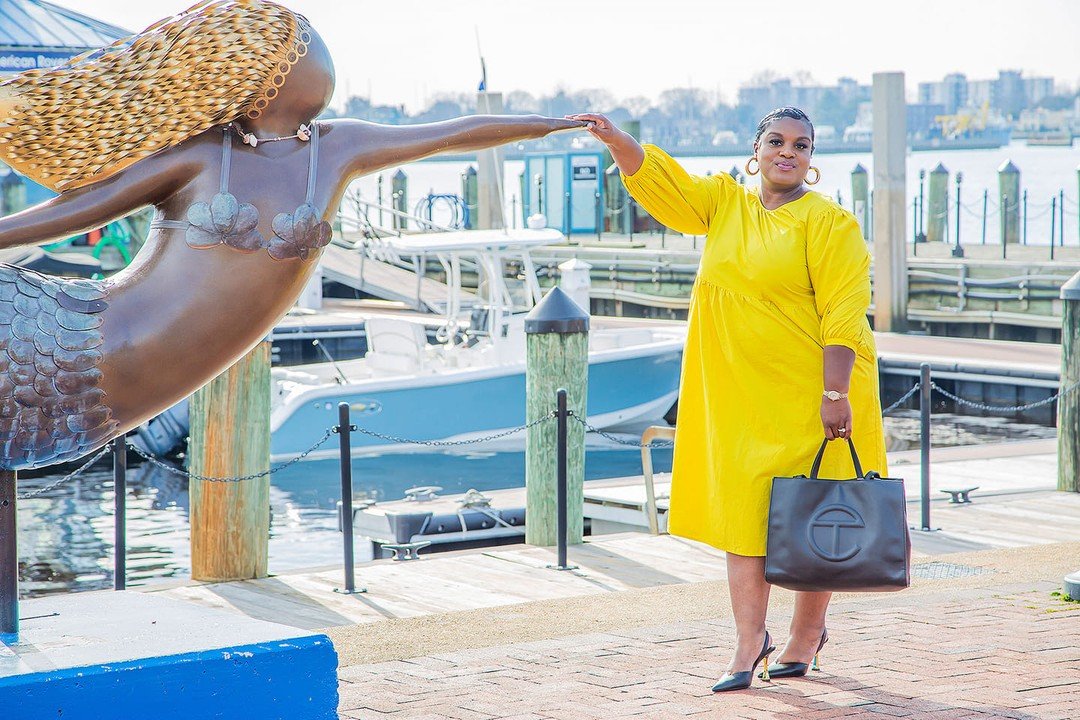 Then, head toward MacArthur Square, and across the street from The Glass Light Hotel you will spot a lady of the sea. You can find a giant mermaid tail in Saltine, giving you the illusion that the mermaid rules the restaurant.
Head to Stripers for a Mermaid Water cocktail after spotting the mermaid that resides outside.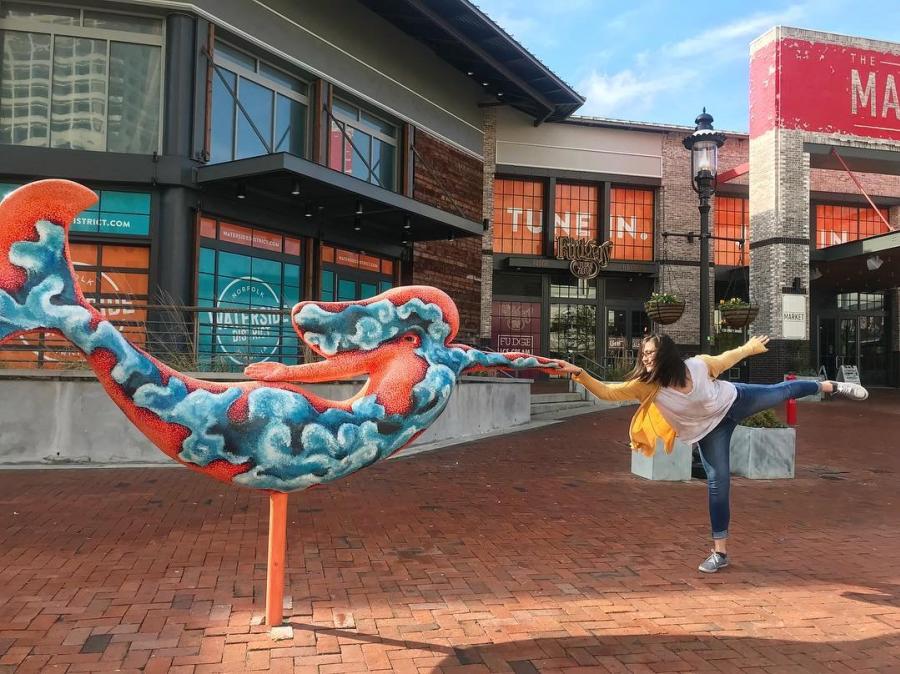 We may be partial, but our favorite downtown mermaids can be found in our very own Mermaid Market. The Mermaid Market is the perfect place for a souvenir, T-shirts, hats, stuffed animals, plus mermaid souvenirs and ornaments.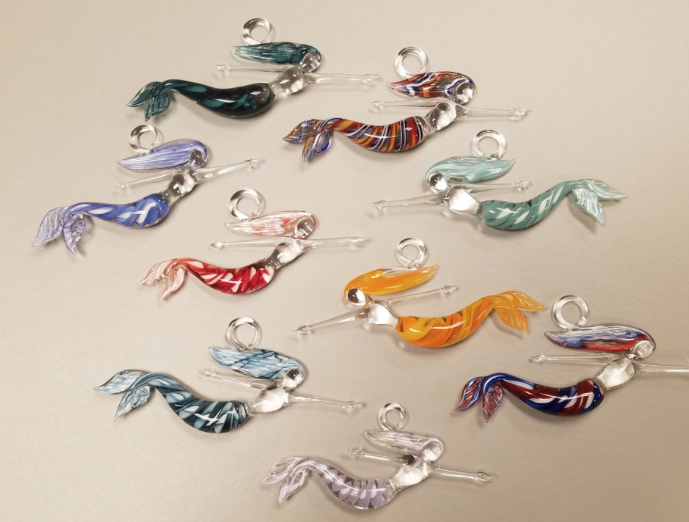 Freemason
Wander the cobblestone streets of Freemason and you'll be sure to run into a few statues worth posing with, especially along Bute Street and Dunmore Street.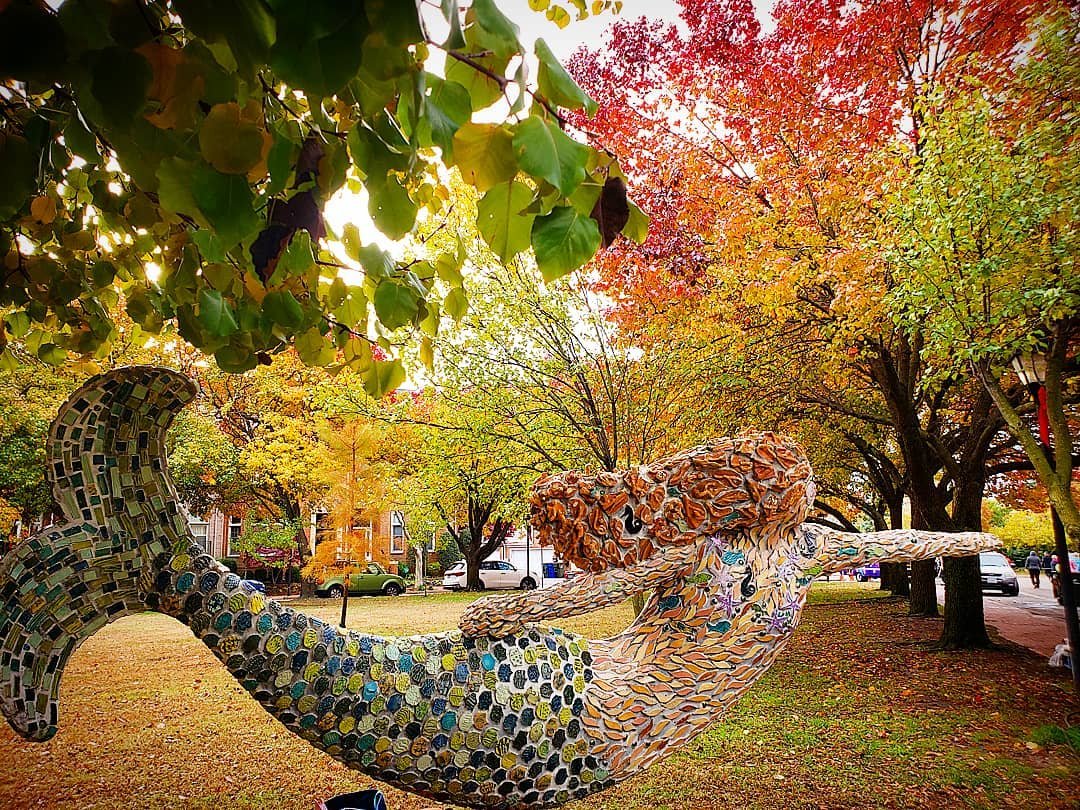 Ghent
Further into Historic Ghent on 21st street, you will find the Mermaid Factory. Here you can paint and design your own wooden mermaid! Who doesn't love a keepsake?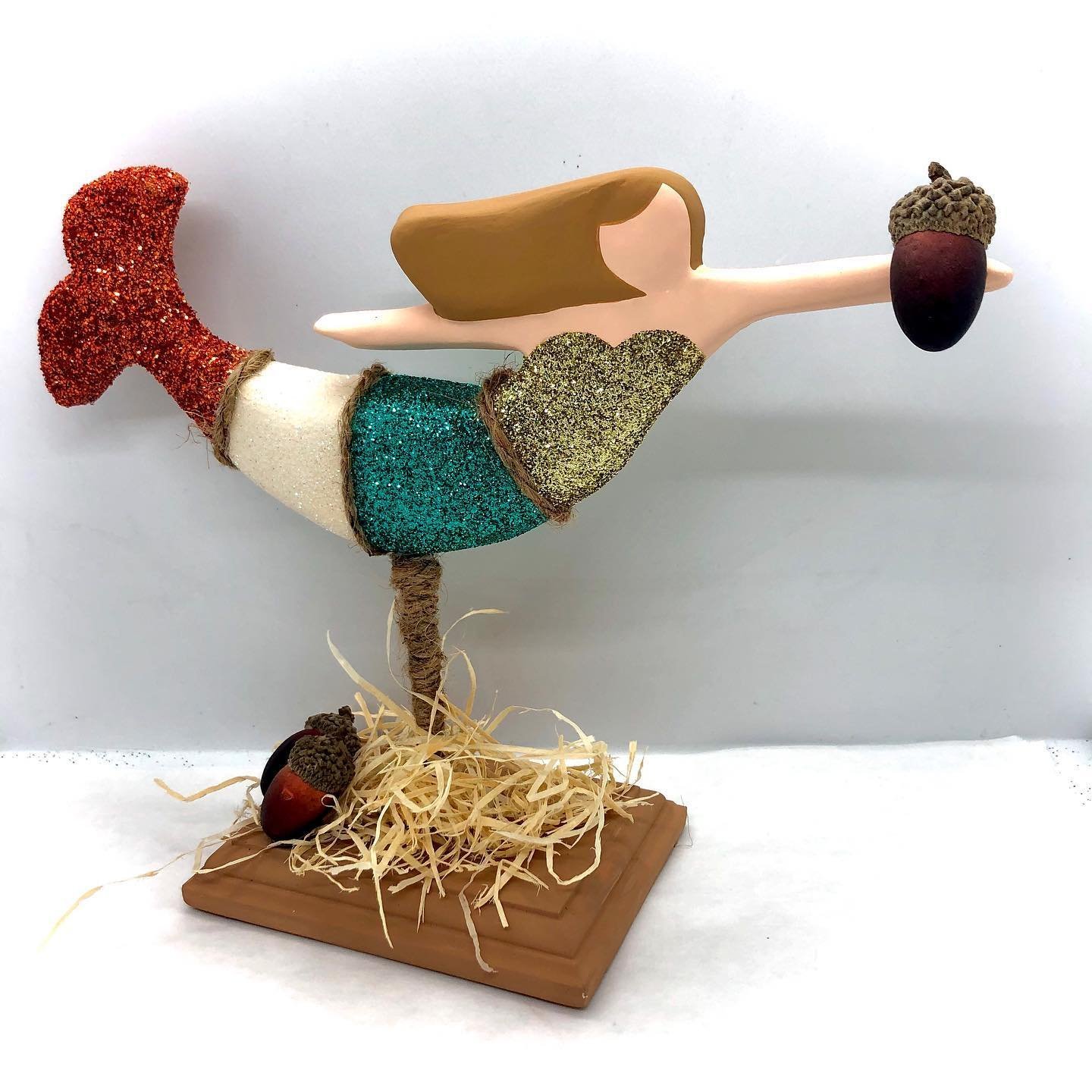 Riverview
As mermaids become a tad scarcer in this neighborhood, the most popular one would have to be the Virginia Zoo mermaid.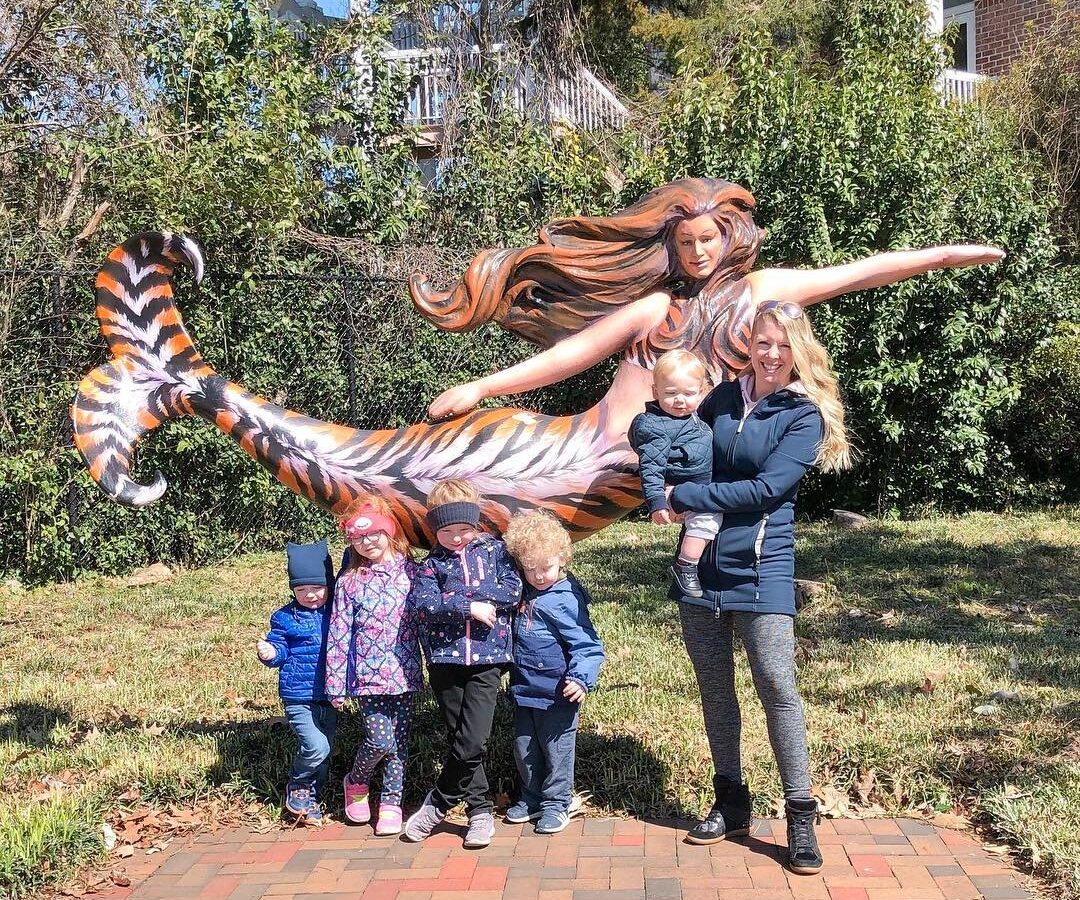 Military Highway
Janaf Shopping Center is home to an American themed mermaid paying tribute to the United States Navy and the largest naval base in the world, Naval Station Norfolk. The Norfolk Premium Outlets have integrated mermaid images throughout the campus. Hint: find the massive stone fireplace and you'll spot a mosaic mermaid. Shop 'till you drop at Ikea and spot the bright yellow and vibrant blue colored mermaid at the entrance.
Ocean View & East Beach
Head to the true home of mermaids: the Chesapeake Bay. Find the mermaid statue along the beach in Ocean View all while keeping an eye out on the horizon. You never know when you'll spot a tail.