Choose your perfect sporting venue
Norfolk has multiple venues that are utilized as sports facilities within the city while also being home to two major universities that provide additional fields and courts. A majority of the venues utilized are with SevenVenues, including Norfolk Scope Arena, Chrysler Hall and Harbor Park Stadium.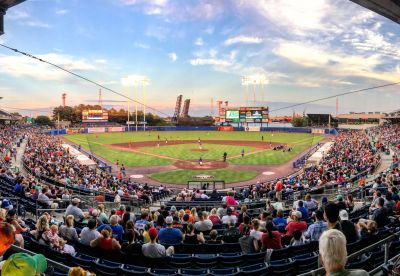 Harbor Park
Seating includes 9,000 lower deck seats, 2,800 upper deck seats and a 300-person capacity picnic area. The stadium also features 24 luxury skyboxes with seating for 400 and a 225-seat full-service restaurant with a panoramic view of the field from the first base side.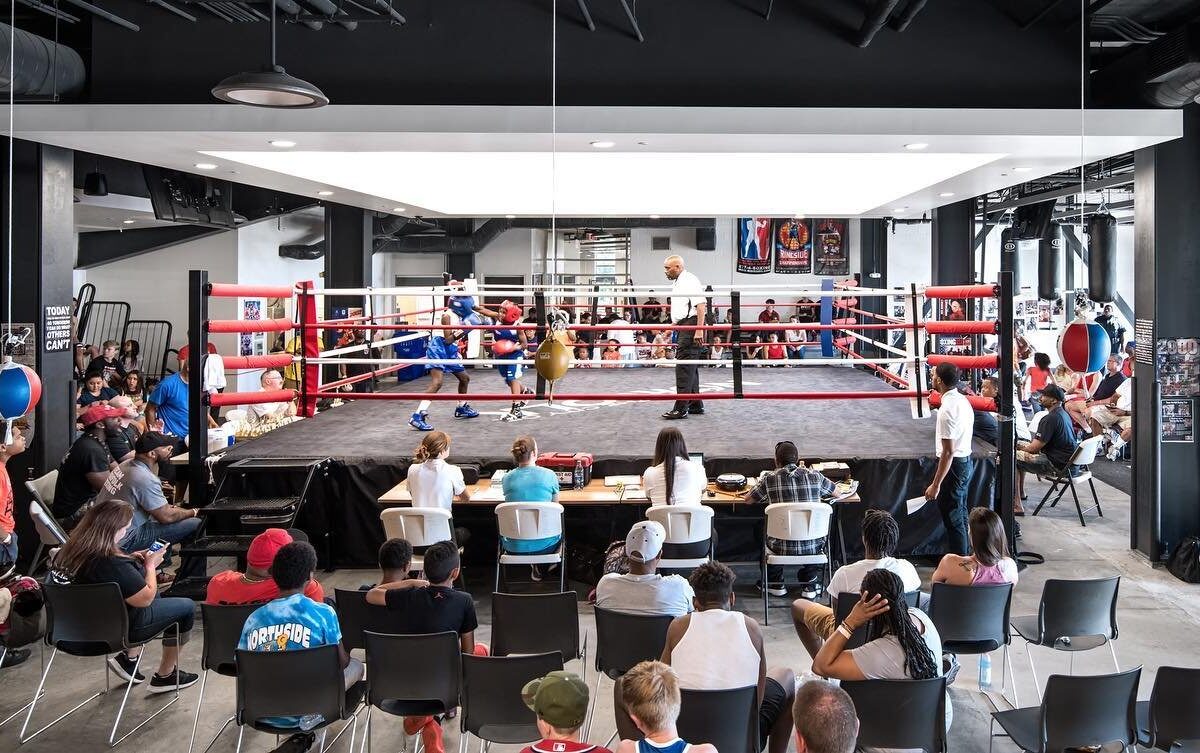 Norfolk Boxing Center
This 13,000-sqare-foot, state-of-the-art facility boasts two U.S.A. Boxing regulation-sized competition rings, stadium-style seating and the capacity to host larger shows and championship bouts.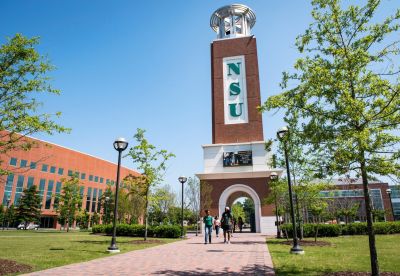 Norfolk State University (NSU)
Norfolk State has the ability to host basketball, football, volleyball, wrestling, baseball/softball, tennis, track and field and more events. Joseph G. Echols Memorial Hall can seat 4,500 with a floating floor" for reduced impact on the basketball players' bodies. William Dick Price Stadium has an artificial turf field with seating for 30,000 and two state-of-the-art scoreboards on either end of the football field. An all-weather, eight-lane rubberized track surrounds the football field. The baseball field can host 1,500 spectators, the softball field can host 500 spectators, and the tennis complex can seat 250 around the six NCAA regulation-sized courts. Smaller bowling groups can look to Spartan Lanes' eight lanes to host their smaller bowling tournaments.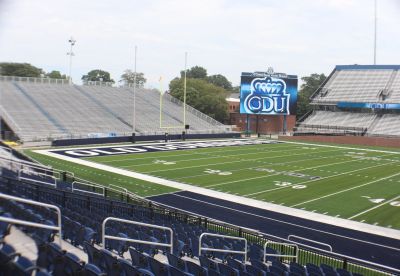 Old Dominion University (NSU)
This university has facilities to support baseball, football, tennis, golf, wrestling, volleyball, field hockey, lacrosse, rowing and sailing, soccer, swimming and more. Kornblau Field at S.B. Ballard Stadium is the largest facility that is football-ready with over 228,000 square feet and 21,944 seats! The Powhatan Sports Complex can host more than 2,800 at its multipurpose field or up to 3,000 at the field hockey and lacrosse stadium. Tennis can be hosted in the Folkes-Stevens Tennis Center, with 74,000 square feet, eight climate-controlled indoor courts, 12 outdoor courts and two mezzanine seating areas for spectators. ODU has both a rowing and sailing center that have hosted collegiate and national-level events. NCAA, conference, and various soccer events can be held at the ODU Soccer Complex, which can hold 4,000 in bleacher seating.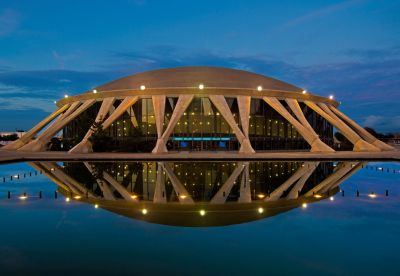 Scope Arena
This multi-function complex is comprised of an 11,000-person arena, 2,500-seat theater (Chrysler Hall), a 10,000-square-foot exhibition hall and a 600-car parking garage.