Travel and tourism had a $136.8 million impact on the city of Norfolk in Fy22.
We may not always realize it, but popular tourist spots like The Norfolk Botanical Garden, Nauticus and the Virginia Zoo, restaurants and even historic sites like the Hunter House Victorian Museum are the backbone of Norfolk. Additional travel industry businesses include public transportation like the Tide, lodging accommodations including Four Eleven York Inn and the Main, retail stores including those housed in Selden Market, art galleries like d'Art Center and museums as MacArthur Memorial all reap the benefits of tourism. These places are not only our neighbors and friends, but they also grow our local economy while giving visitors a lifetime of memories.
As the hospitality and tourism industry has greatly changed over the last two years due to the COVID-19 pandemic, we've also been changing course. At VisitNorfolk, we're dedicated to promoting Norfolk's unique experiences and expansive amenities to residents and visitors as the best city of its kind to start, study and stay.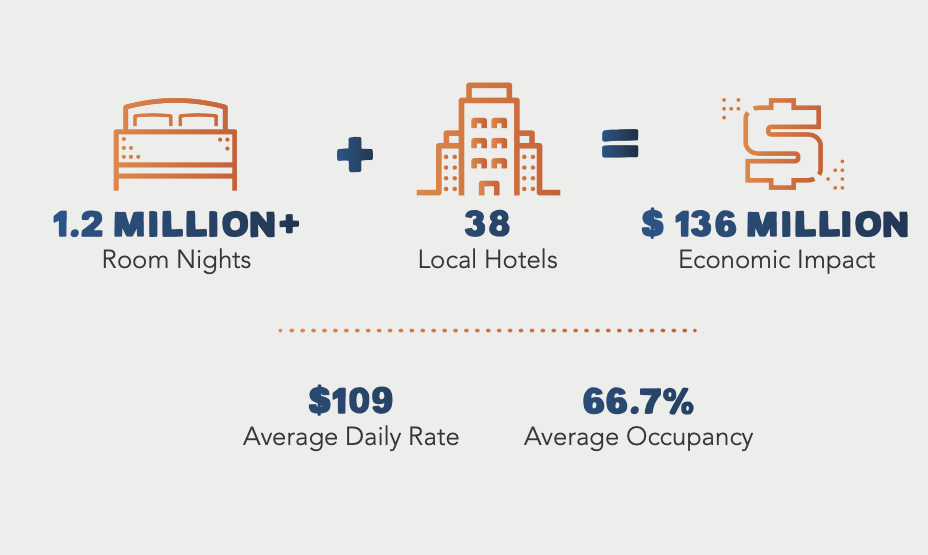 When people choose to visit Norfolk, they are single-handedly contributing to the success of our local farmers, artisans, restaurant businesses and more. It is important that we build trusting relationships between Norfolk residents and the entrepreneurs here to foster strong communal ties. We also want to inspire others to consider Norfolk as their new home. With residents come visitors, and with visitors come dreamers.
This past fiscal year, our support of local businesses and community leaders has helped elevate our city from a "nice to see" destination to a "necessity" destination.
Marketing & Communications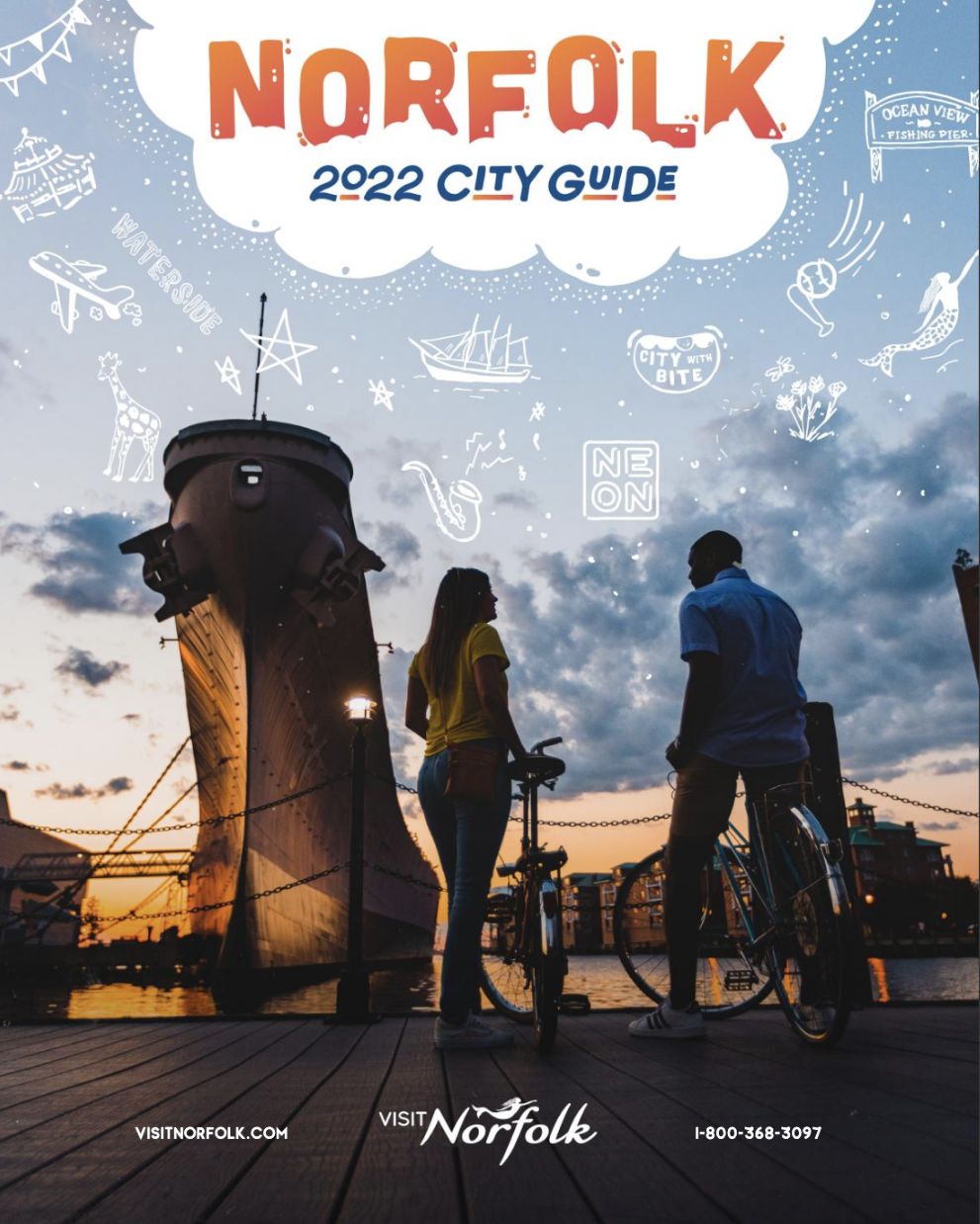 VisitNorfolk's brand has evolved to fit the city's unique identity. In FY22, we revamped our website to offer a more curated user experience, launched City With Bite Season Two, and created our City Guide in-house to reflect the unique, authentic vibe of Norfolk. Our marketing efforts have piqued the interest of more travel writers, bloggers and influencers, all eager to promote Norfolk as a destination.
Sales & Destination Services
An increase in travel has led to positive impacts for our Sales and Destination Services teams. This was the first year since the COVID-19 pandemic that VisitNorfolk's Sales Team has participated in trade shows and that our Destination Services team began welcoming groups back to our city. This past fiscal year, we hosted 79 site visits, and we welcomed and provided services for over 190 groups.
$60,000+ million in economic impact
220,000+ rooms booked by our sales team
32,000+ Conventions attendees
Visitor Services & Mermaid Market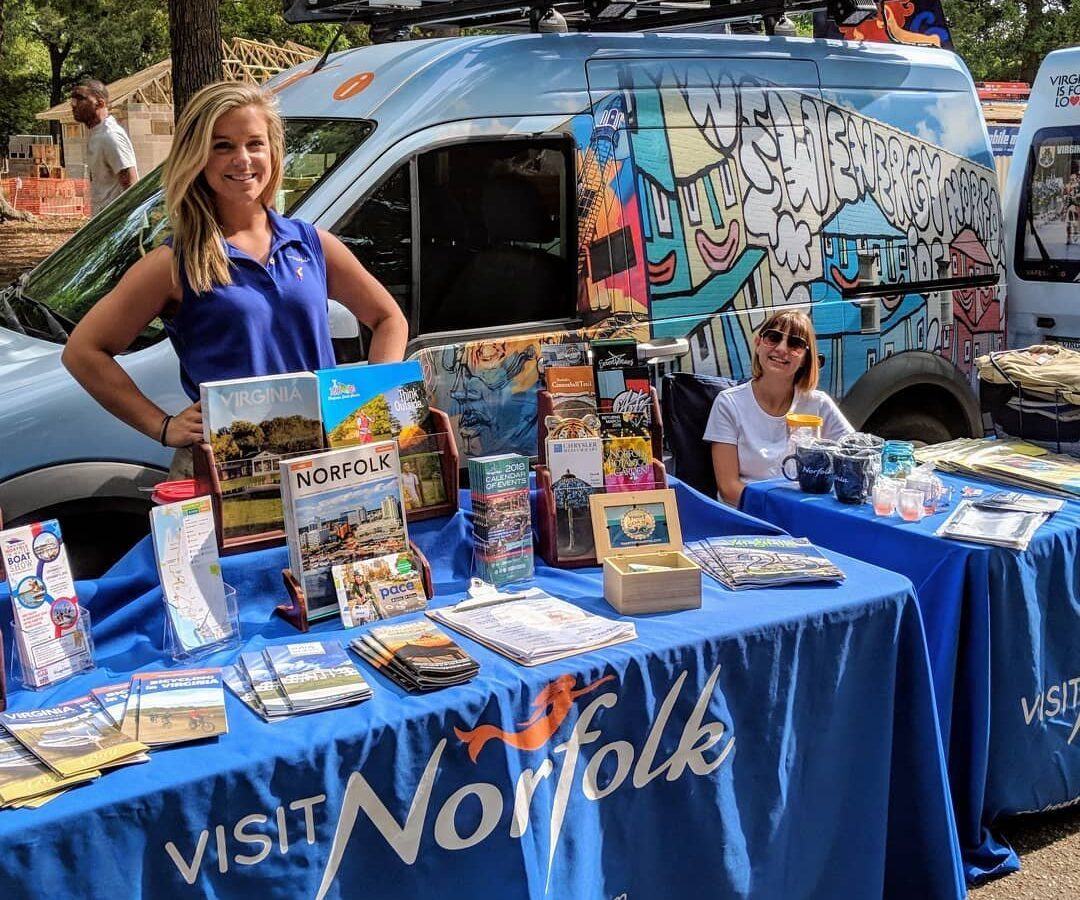 Our Visitor Services team has welcomed many event attendees and cruise ship passengers to Norfolk and provided information on things to see and do. Visitors enjoy shopping our Mermaid Market, which increased sales by 36 percent this past fiscal year. VisitNorfolk's Mobile Visitor Center traveled to events both locally and regionally.