December is here and brings a bunch of holiday cheer to Norfolk! Check out these events and more.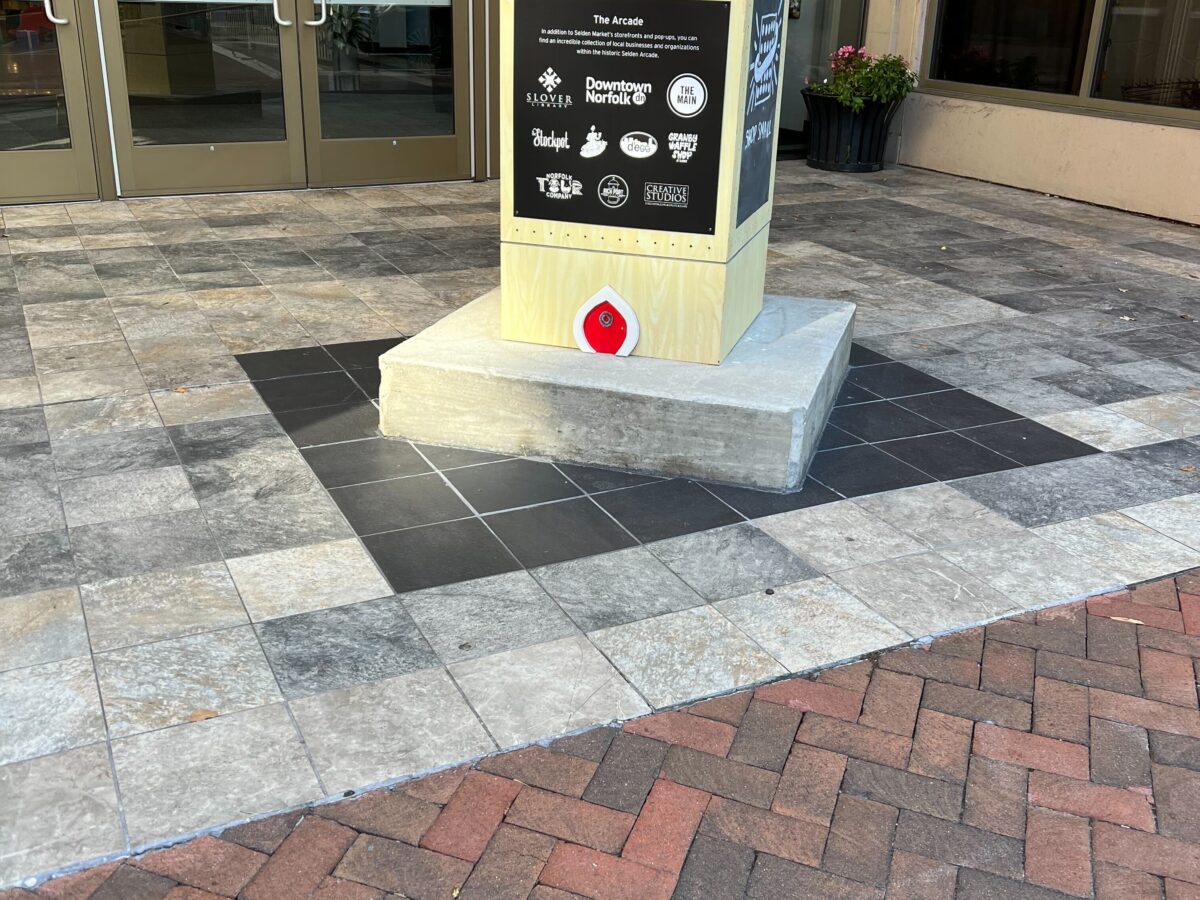 Elf Door Discovery
Now Through December 26
Downtown Norfolk
Magic is around every corner in Downtown Norfolk, as 100 tiny elf doors have appeared all around Downtown! This seasonal scavenger hunt will take you on a fun journey all throughout Downtown Norfolk. Elves have installed 100 tiny, colorful entrances decked out for the holidays.
You can find these magical doors near theaters, restaurants, parks and any other places elves may gather throughout Downtown Norfolk. And at WinterFest on the Wisconsin, 15 cheeky elves also have hidden doors with waterfront views! The doors are not lit, so do this scavenger hunt during the day!
Will you find them all?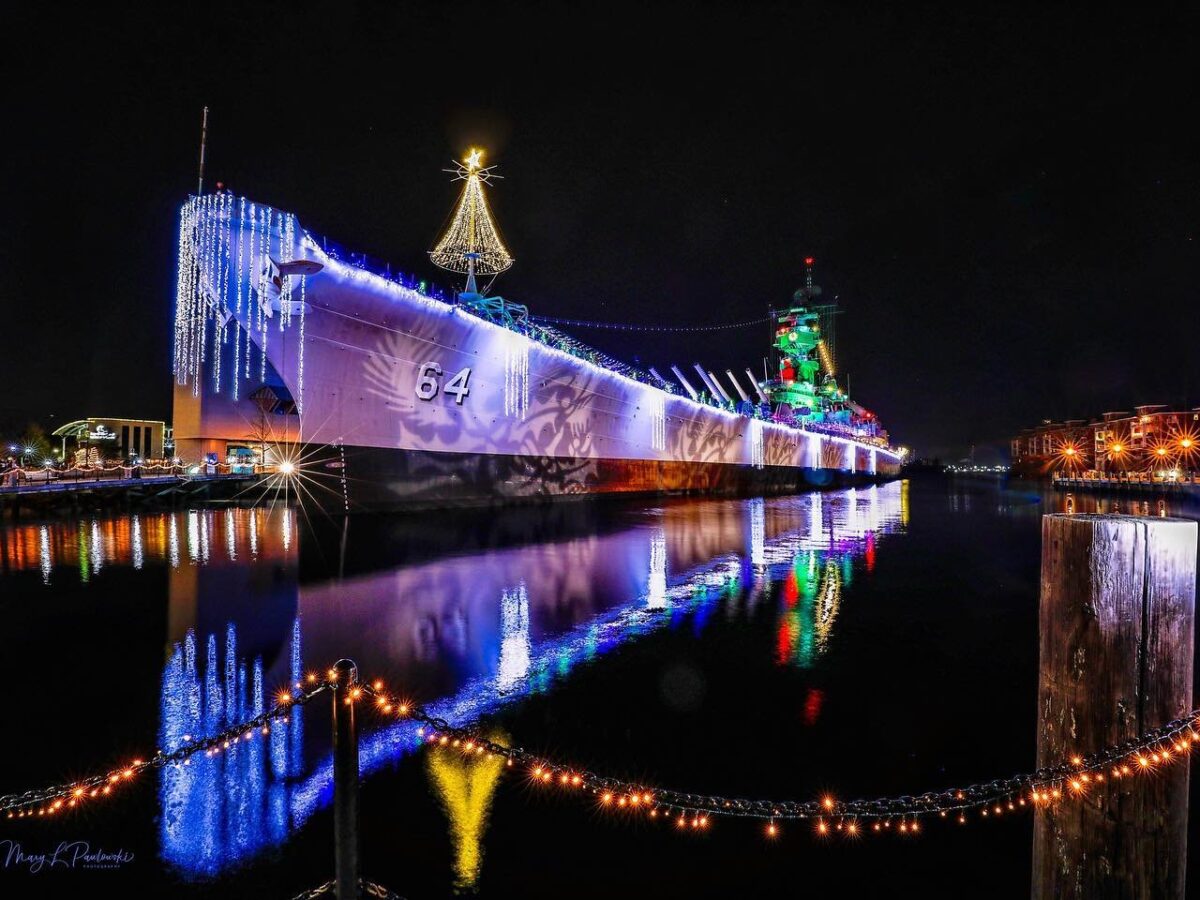 Winterfest on the Wisconsin
Now Through January 1
NAUTICUS AND THE BATTLESHIP WISCONSIN
Celebrate the holidays at Nauticus! This season will shine even brighter as WinterFest on the Wisconsin returns with more than 1 million lights! Explore nine dazzling light trails throughout the Battleship Wisconsin, and experience Mistletoe Marina—an immersive, all-new waterfront wonderland. Explore all-new interior spaces aboard the battleship, enjoy two new shows nightly by the mischievous Grinch, come aboard a polar train journey, and enjoy sweets and treats.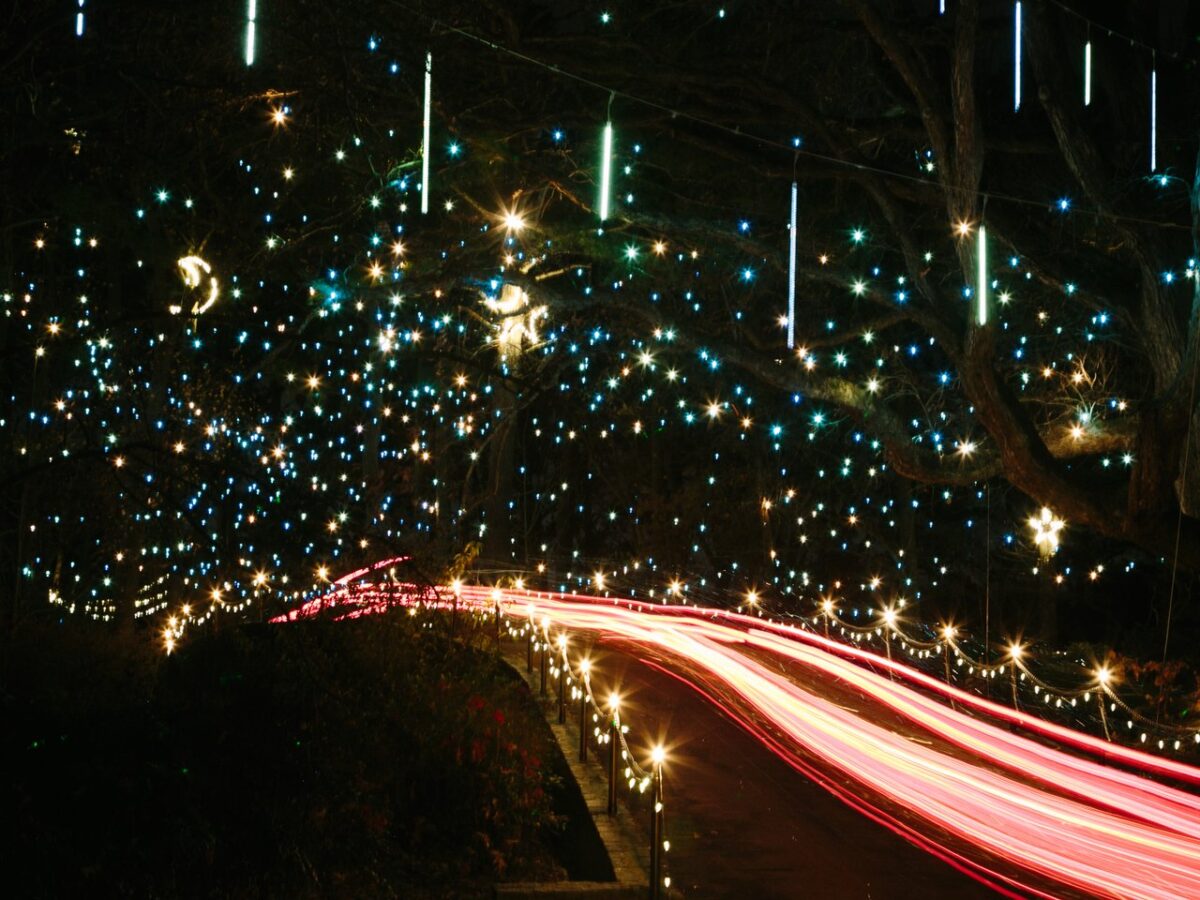 Norfolk Botanical garden Dominion Energy Garden of lights
Now Through January 1
NORFOLK BOTANICAL GARDEN
Immerse yourself in a world of beauty at the Garden of Lights at Norfolk Botanical Garden!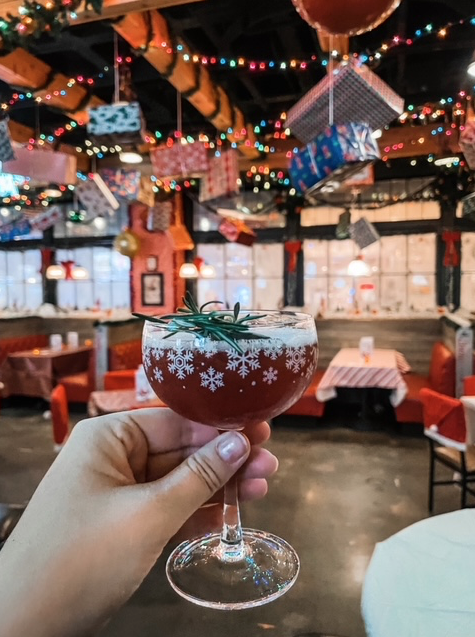 Miracle pop-up!
Now Through January 1
WATERSIDE DISTRICT
A Christmas-themed pop-up cocktail bar offering seasonal drinks in a festive setting.
Norfolk Admirals
Now Through January 14
Join us in cheering for the Admirals as they take on their opponents!
Mac on Ice
NOVEMBER 25–JANUARY 16
Macarthur Center
From November 25, 2022 to January 16, 2023, you can take a spin on the ice in the heart of Downtown Norfolk at the seasonal rink at MacArthur Center. Come for Cheap Skate Tuesday (Nov. 29, Dec. 6, 13, Jan. 3, 10) for $3 off admission!
A merry little christmas carol
November 30–December 31
Virginia Stage company
Returning to the stage after its triumphant VSC debut in 2021, A Merry Little Christmas Carol takes audiences through Ebenezer Scrooge's haunting journey, unfolding with inventive theatricality incorporating traditional holiday music harmonizing to produce a tour de force of laughter, hope and the magic of the season. Don't miss this heartwarming tale that reminds us that it is never too late to become our best selves.
Returning to the stage after its triumphant VSC debut in 2021, A Merry Little Christmas Carol takes audiences through Ebenezer Scrooge's haunting journey, unfolding with inventive theatricality incorporating traditional holiday music harmonizing to produce a tour de force of laughter, hope and the magic of the season. Don't miss this heartwarming tale that reminds us that it is never too late to become our best selves.
Wine-ter wonderland at d'art!
December 1
D'ART CeNTER
Enjoy wine and the holidays at d'Art Center!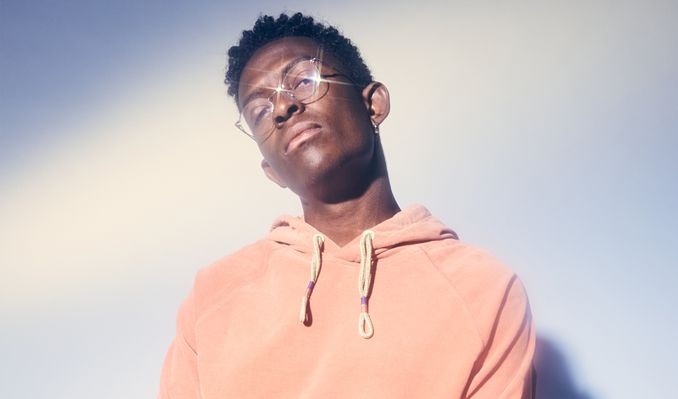 Breland
December 1
THE NORVA
Singer/Songwriter/Producer Breland brings his bold hits to Norfolk.
Sesame street live!
December 2
CHARTWAY ARENA
Join your favorite Sesame Street friends for a magical adventure when Sesame Street Live! Make Your Magic visits your neighborhood. Elmo and Abby Cadabby team up to learn how determination and practice are the best ways to reach your goals. Along the way, they are joined by Cookie Monster, Big Bird, Grover, Count and Rosita to discover why it's okay to make mistakes and real magic can be found when you believe in yourself. With high-energy dancing and an introduction to the art of illusion, you'll enjoy every magical moment with your family and friends at Sesame Street Live! Make Your Magic.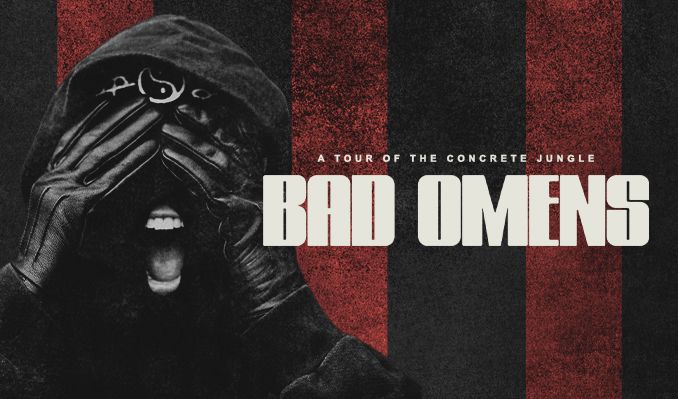 bad omens
December 2
THE NORVA
Join the group as they embark on their "A Tour of the Concrete Jungle" tour.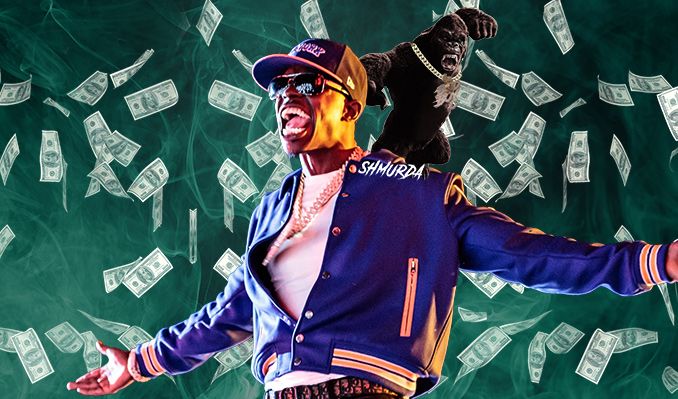 bobby shmurda
December 3
THE NORVA
The hip-hop artist brings his hits to Norfolk!
photos with santa in d'art!
December 3
D'ART CENTER
Santa and Mrs. Claus have scheduled an appearance for photo opps at d'Art!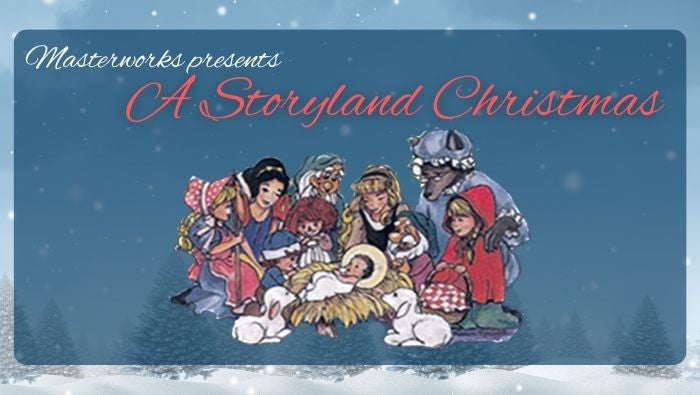 a storyland christmas
December 3
HARRISON OPERA HOUSE
Back by popular demand, Masterworks is presenting "A Storyland Christmas" for the 11th year. Familiar nursery rhyme and storybook characters must deal with the constant negativity from "The Crooked Man" (Mayor Miserly) who despises Holiday Cheer. Join Old Mother Hubbard and her children as they journey from the Storybook Village, to the Sweet Shop and all the way to the Toy Shop on a delightful adventure to show Mayor Miserly the wonders of Christmas!
sing we nowell
December 3–4
Christ & St. Luke's Episcopal Church
Join the Virginia Chorale and Artistic Director Chuck Woodward toe celebrate the holiday season with the beloved holiday series, Sing We Nowell! Carols are in the air with Benjamin Britten's A Ceremony of Carols, selections from Ralph Vaughan Williams' Nine Carols for Male Voices, and carols from Ukraine. Barbara Chapman will join the Chorale on harp for this concert series.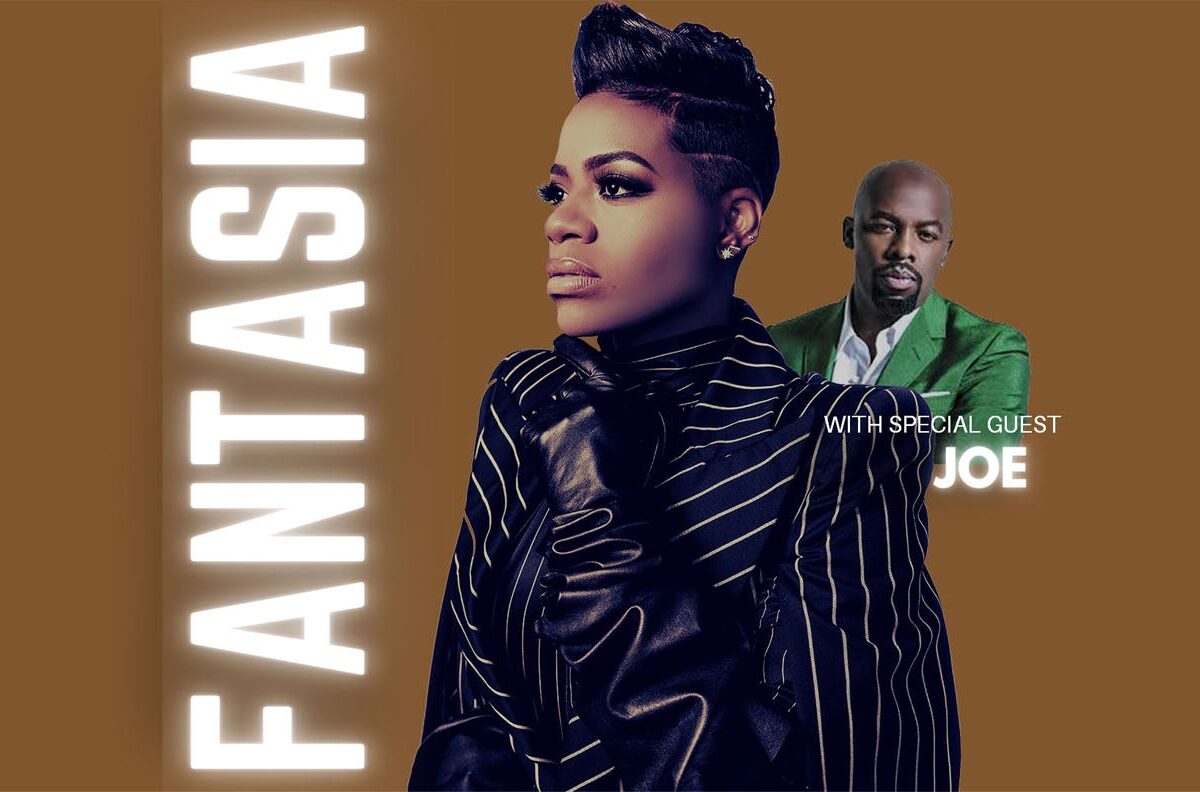 fantasia
december 4
chartway arena
Grammy winning, multi-platinum singer Fantasia is set to perform live with special guest Joe.
Ghent's second annual holiday market
december 4
ghent
Join Ghent Farmer's Market for their second annual Holiday Market!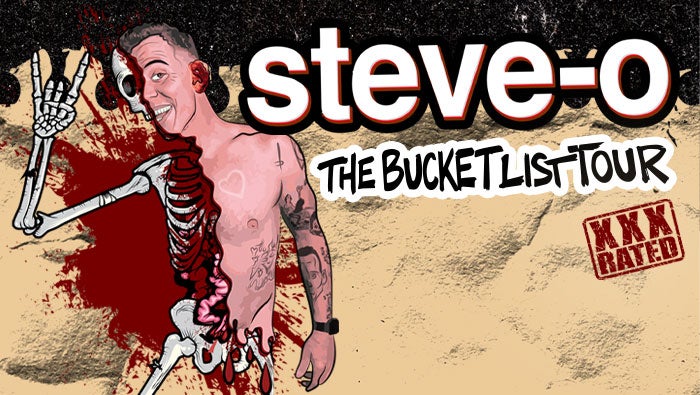 steve-o
december 4
harrison opera house
JACKASS star, stand-up comedian, and New York Times best-selling author Steve-O is bringing The Bucket List Tour to Harrison Opera House. Every idea on Steve-O's bucket list was so ill-advised, he never expected to go through with any of them until it was time to prepare for this tour. Not only are the stunts more ridiculous than what you already know Steve-O for; he did them all and made a multimedia comedy show out of them. Not for kids—or the faint of heart.
The Twelve dates of christmas
December 8—18
Wells Theatre
After catching her fiancé kissing another woman at the televised Thanksgiving Day Parade in New York City, Mary's life falls apart—just in time for the holidays. Over the next year, she stumbles back into the dating world, where "romance" ranges from weird and creepy to absurd and comical. It seems nothing can help Mary's growing cynicism until the charm and innocence of a 5-year-old boy unexpectedly brings a new outlook on life and love. This heartwarming yet hilarious one-woman play is sure to leave audiences in stitches. Take a break from the family holiday traditions and make your spirits bright with this holiday date night!
holiday pops!
December 9
Chrysler Hall
There's no better way to lift your spirits than with seasonal songs and traditional carols delivered in full sound and spectacle by the Virginia Symphony and special guests. Holiday POPS will have all the magical elements you've come to expect and more—high energy, familiar carols, and lots of holiday warmth! There might even be a surprise or two!
Krampusnacht
December 10
Smartmouth Brewing Co.
Winter's darkness is creeping closer and closer as we approach the spirited holiday season—yet a strange, ominous chill fills the air. A faint jingling can be heard in the distance, and as the sound approaches, it strikes fear into the hearts of those who know what it means: Krampus is coming to town…feeling brave? Mark your calendars for the 4th annual Krampusnacht at Smartmouth NFK as they bring Krampus and his Bavarian folklore crew to life with their neighbors Otzi Tattoo Agency. Don't worry—if you haven't been naughty, you shouldn't have anything to worry about… right? Bring the whole family (if you dare…) and join them for an evening of live music, craft brews and dancing under the stars with Krampus and his elves!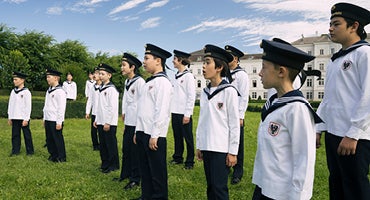 Vienna Boys Choir
December 12
Harrison Opera House
The musical tradition of the Vienna Boys Choir dates back to the 15th century, with a rich history of performances for royalty and audiences around the world. Now you can hear this peerless choir in a program of holiday classics sure to brighten your holiday.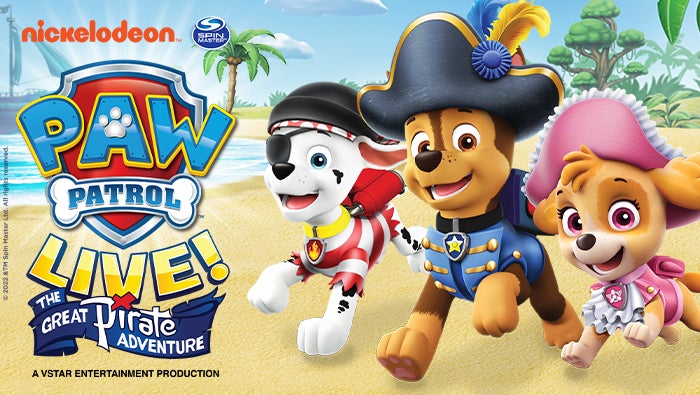 Paw Patrol Live!
December 13–14
Chrysler Hall
It's Pirate Day in Adventure Bay, and Ryder will need all paws on deck as he and the PAW Patrol discover a secret treasure map while on a mission to rescue Cap'n Turbot from a mysterious cavern. It's up to Chase, Marshall, Skye and all their heroic pirate pup friends to save the day and find the pirate treasure before Mayor Humdinger finds it first!
The Front Bottoms
December 14
The NorVa
Join the duo as they perform their hits in The NorVa.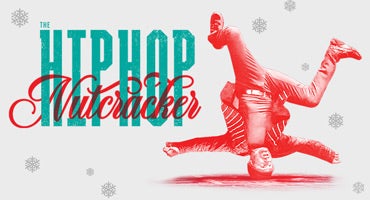 The hip hop nutcracker
December 14
Chrysler Hall
Grab your family and friends and let the dynamic performers of The Hip Hop Nutcracker take you on a journey that celebrates love, community and the magic of the holiday season.
The Best Christmas Pageant Ever
December 16–18
Hurrah Players
Based on the popular book by Barbara Robinson, The Best Christmas Pageant Ever is the funny, heartwarming and mildly irreverent story of what happens when a church play is hijacked by six of the 'absolutely worst kids in the history of the world.' A holiday tradition for 28 years, this event is presented with Happy Hanukkah, My Friend; a short program celebrating the Festival of Lights.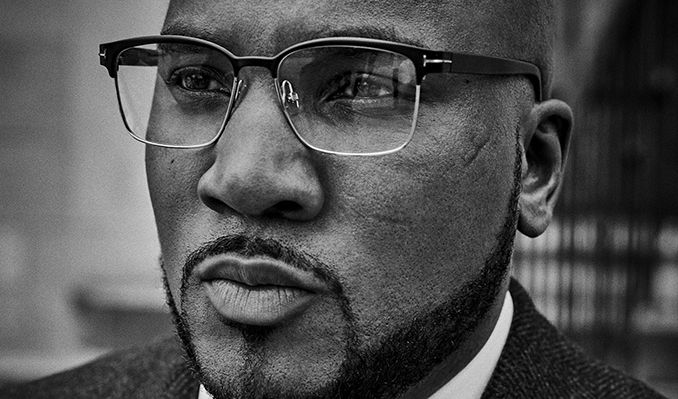 Jeezy
December 16
The NorVa
Join as the award-winning hip hop artist performs his hits here in Norfolk!
A Jazzy Christmas
December 17
Attucks Theatre
A Jazzy Christmas features Grammy nominated pianist and #1 Billboard recording artist Marcus Johnson. Alongside him will be #1 Billboard charting and Tidewater native – saxophonist Jackiem Joyner. Marcus Johnson is Flo'in for the holidays residing at the legendary Attucks Theatre for his Holiday Series. What better way to bring in the holiday and close out the year than where it all began at home with family and friends. This show will electrify you and is sure to put you in the holiday groove. Come ready to jam to MJ's & Jackiem's classics and crank up the holiday season!
Turnover
December 17
The NorVa
Enjoy the group's hits at The NorVa!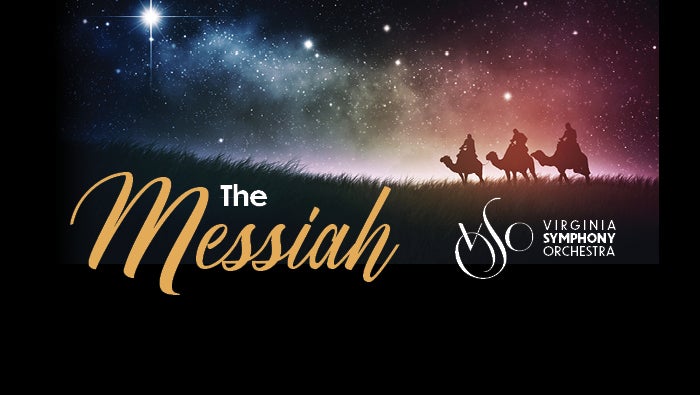 The Messiah
December 17
Chrysler Hall
Join the Virginia Symphony Orchestra, chorus and soloists for the time-honored Christmas tradition of George Frideric Handel's revered oratorio, Messiah. Get in the spirit of the season with this distinguished performance of Handel's sacred masterpiece that presents the austere and dramatic narrative of the Messiah. From Isaiah's prophecies to the Hallelujah Chorus, you will be brought to your feet in the Messiah performance of the season.
Sleeping Beauty
December 20
Harrison Opera House
The evil fairy Carabosse curses Princess Aurora for 100 years of sleep with a single-finger prick on her 16th birthday. Doomed by fate, only a sweet kiss from the prince can break the spell and wake up the sleeping beauty. A bewitching and dark tale comes to life in Andrey Litvinov's exquisite production, "a master class in classical style" (The Guardian), with "some of the most delightful steps in the 19th-century repertoire." Visually stunning with lavish sets and elaborate costumes by Konstantin Pinchuk, this superb classical production features Tchaikovsky's delightful music performed live by the Dnipro Philharmonic Orchestra.
Find these events and more on our events calendar. Hope to see you there!