In recent years, charcuterie boards have undoubtedly taken the world—or at least social media—by storm with artful arrangement of colors, textures and flavors. Many Norfolk restaurants are on board with the trend of curating combinations of cheeses, cured meats and pickled veggies from across Virginia and beyond. Here are eight Norfolk restaurants featuring cheese and charcuterie boards almost too gouda to believe.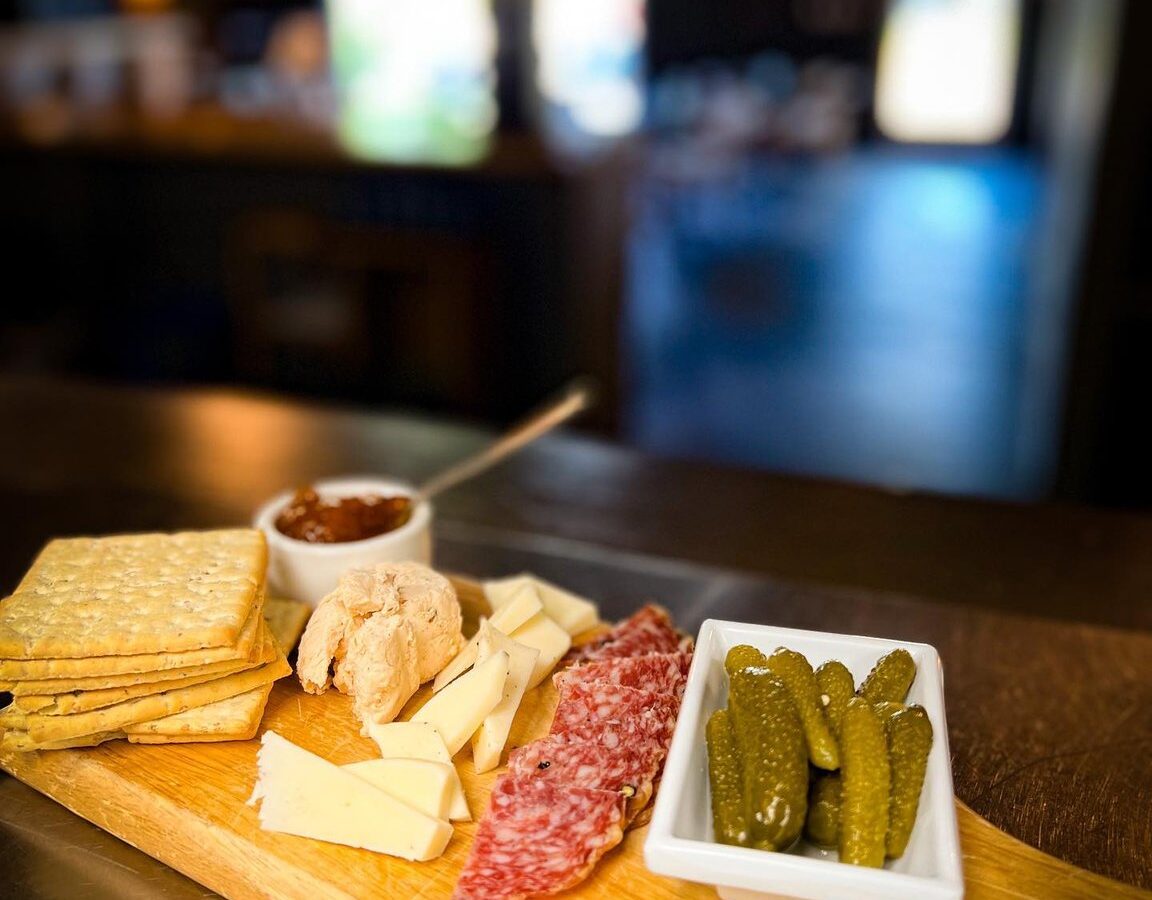 Who says cheese only pairs with wine? At The Birch, Norfolk's first craft beer bar located in the eclectic Chelsea neighborhood, there's a beer, cider, mead or seltzer to suit every palate imaginable. Speaking of pleasing palates, let's talk about the boards. Their build-your-own option features a fine selection of artisanal cheeses and charcuterie—choices we can nearly guarantee you haven't tried before. From there, choose exceptional accompaniments like smoked onion jam, spicy plum chutney, whole grain mustard and wildflower honey, followed by sides such as pickled green tomato, Castelvetrano olives and balsamic onions.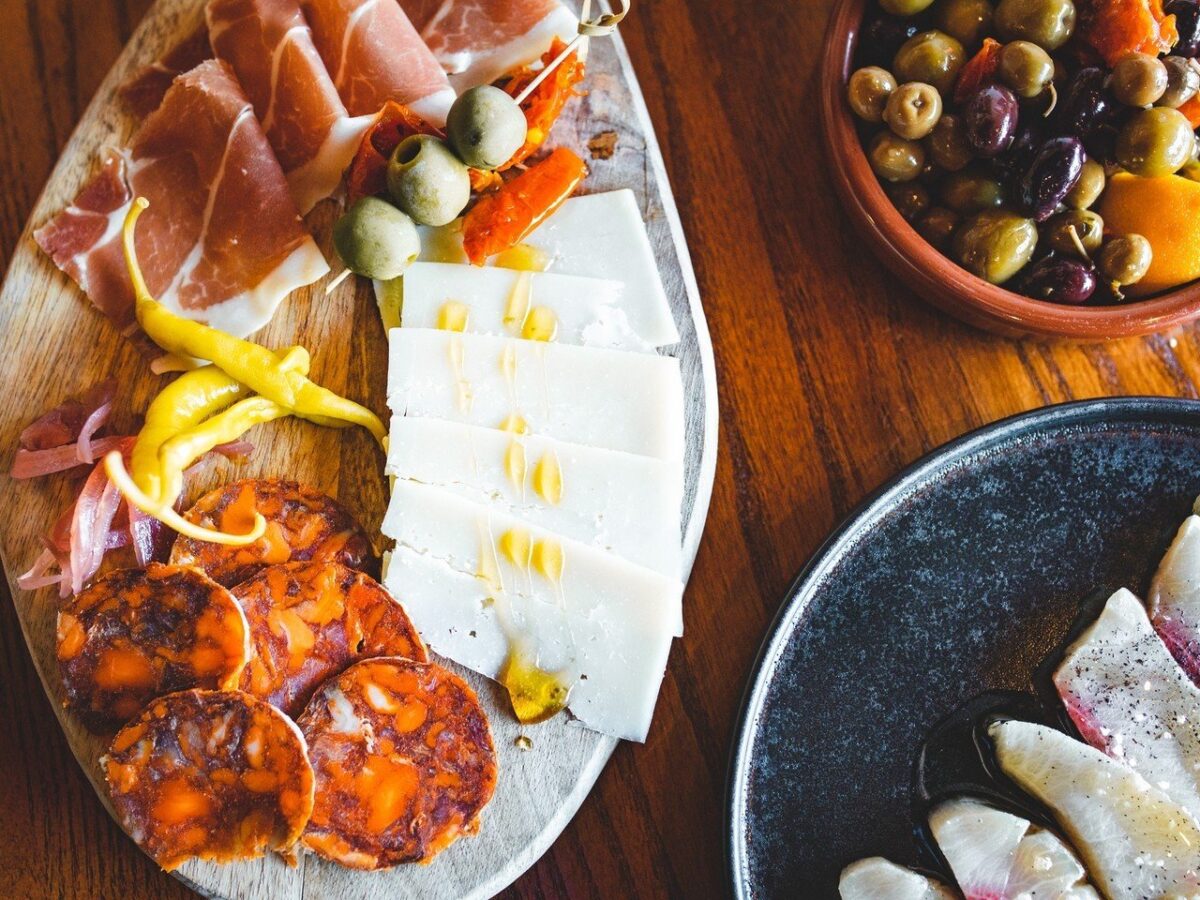 We can't get enough of the crudo (raw fish) or the nudo (housemade pasta) at this intimate Ghent restaurant. But trust us when we say their Spanish Meat and Cheese Board is a must. Start with a nutty manchego drizzled with honey before diving into the iberico chorizo. You can go just cheese or just meat, but that tasty combination is what truly transports you to Spain, right in the heart of Ghent.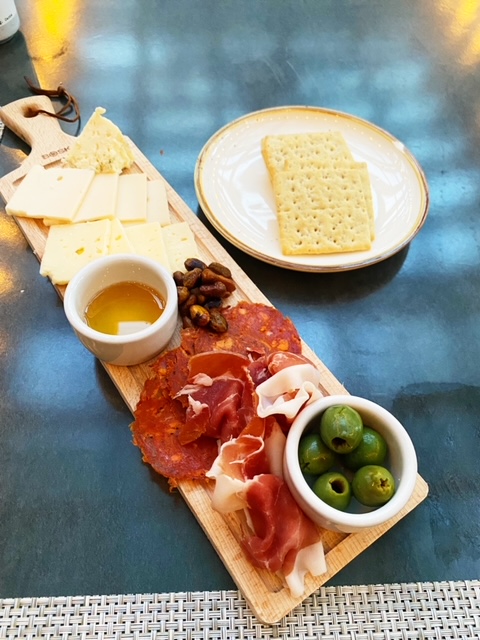 Nestled in Norfolk's charming, historic Freemason District, Four Eleven York combines sophistication with comfort to welcome guests into their unparalleled boutique inn and dining experience. They also combine an ideal assortment of bites on their cheese and charcuterie board. Each board comes with three cheeses, two types of charcuterie, olives, honey, candied pepitas and crackers. Cheeses rotate by season and availability, but a recent highlight was a bleu cheese known to persuade even the most steadfast non-bleu cheese lover.
When you purchase an early 1900s home and lovingly convert it into an inn and wine garden, the results are truly special. Grandiflora, located in Chelsea, is known for their healthy vegetarian fare, natural wines and Turkish brunches, as well as the cozy, at-home atmosphere. To complement this delightful scene, order a cheese board for the table paired with a simple assortment of olives, fruit and crackers.
This adored Downtown eatery is hailed for their substantial sandwiches oozing with cheese and packed with mouthwatering ingredients. Along with their enticing grilled cheeses and hand-cut fries, the Bistro offers cheese in its purest form: the GCB Cheese Board. It comes with a selection of four cheeses, meats and crostini, olive tapenade and a seasonal jam or chutey. Pro tip: opt for the paired bottle of wine for just $15 more and you'll have a date night or just a tasty bite done right.
There's hardly a better match than wine and cheese, so where better to experience a perfect pairing than at Norfolk's own urban winery? At Mermaid, they focus on small lots of well-balanced wines using Virginia grapes. Enjoy a flight of Mermaid wine paired with a Grazing Board: a selection of three cheeses served with the chef's selection of accoupaniments. Choose from aged Manchego, a housemade farmers' cheese, brie, Honey Bee Goat Gouda, Blue Shropshire, Black Bomber extra mature cheddar or a mermaid malbec cheese from Virginia.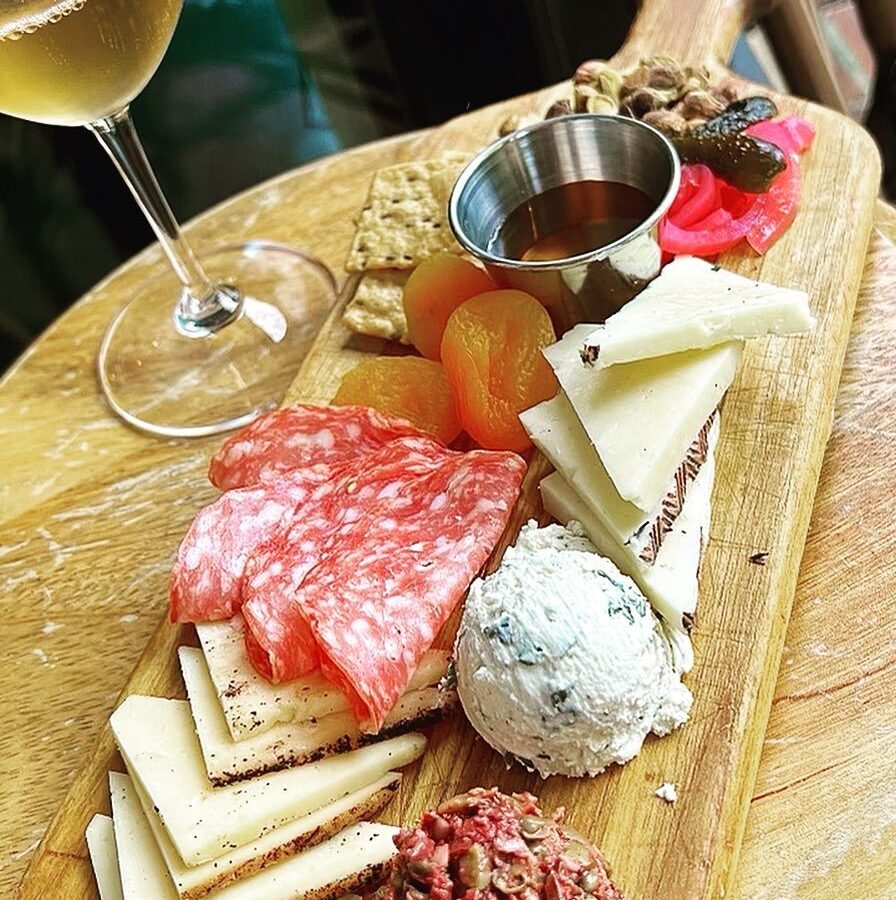 If you need an Instagram-worthy board in your life, you need to visit Press 626. Ghent's beloved wine bar features a Mezze Cheese Board which features a selection of three cheeses, olive tapenade, pickled vegetables, dried apricots, pistachios and toasted sourdough. And, for just a slight $6 extra, you can add some charcuterie to the mix. Pair this incredible selection with Press' extensive wine list or cocktail program, and you've got yourself a grand start to a great evening.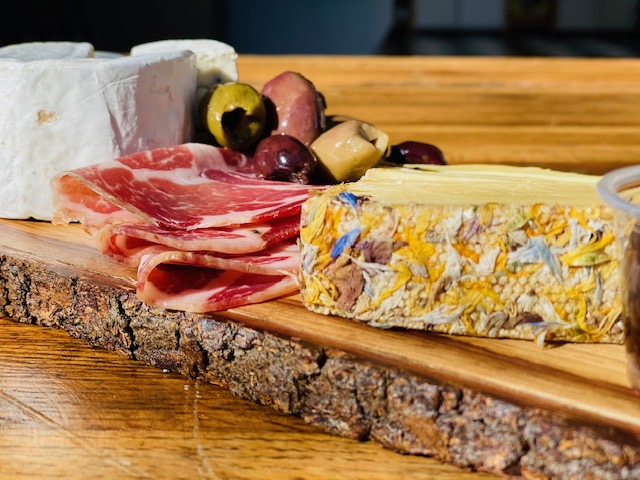 As soon as you walk through the doors of this adorable shop in historic Freemason, you'll be greeted with a stunning display of cheeses, many of which you've likely never experienced. Wander around to find all the nibbles you could need for an impeccable board—packaged salami and prosciutto, assorted crackers and jams, plus bottles of local and regional beers, wines and ciders. Craft your own, or let the experts do their magic. Relinquish all control with the Cheesemonger's Choice, or customize your board from up to 50 selections of artisanal, farmstead, rare cheeses. In a hurry? Their grab-and-go cheese boards are perfect for the beach at Ocean View or a picnic at Norfolk Botanical Garden.