Wandering through the halls and gallery spaces at d'Art Center is like stepping into the minds of multiple artists at work. In one room, color coordinated rods of glass rest neatly in small containers, waiting to be turned into delicate glass oysters. In another room, dried flowers in all sizes, shapes and faded colors chaotically fill the space, protruding from vases and hanging from shelving in an erratic yet oddly organized fashion. And in yet another room, large-scale paintings of a lush forest and a tropical sunset demand attention with bold colors and jewel-like depth.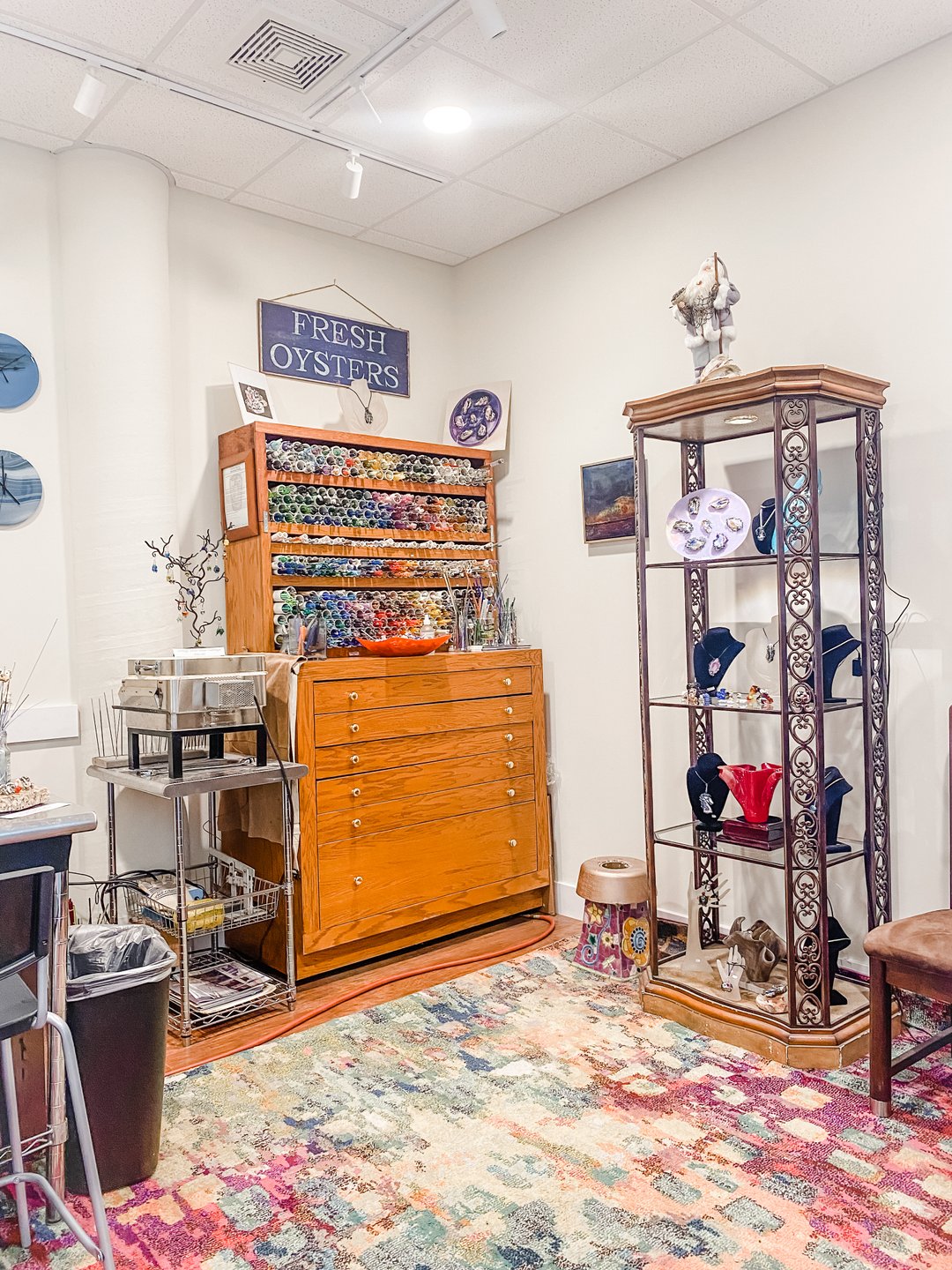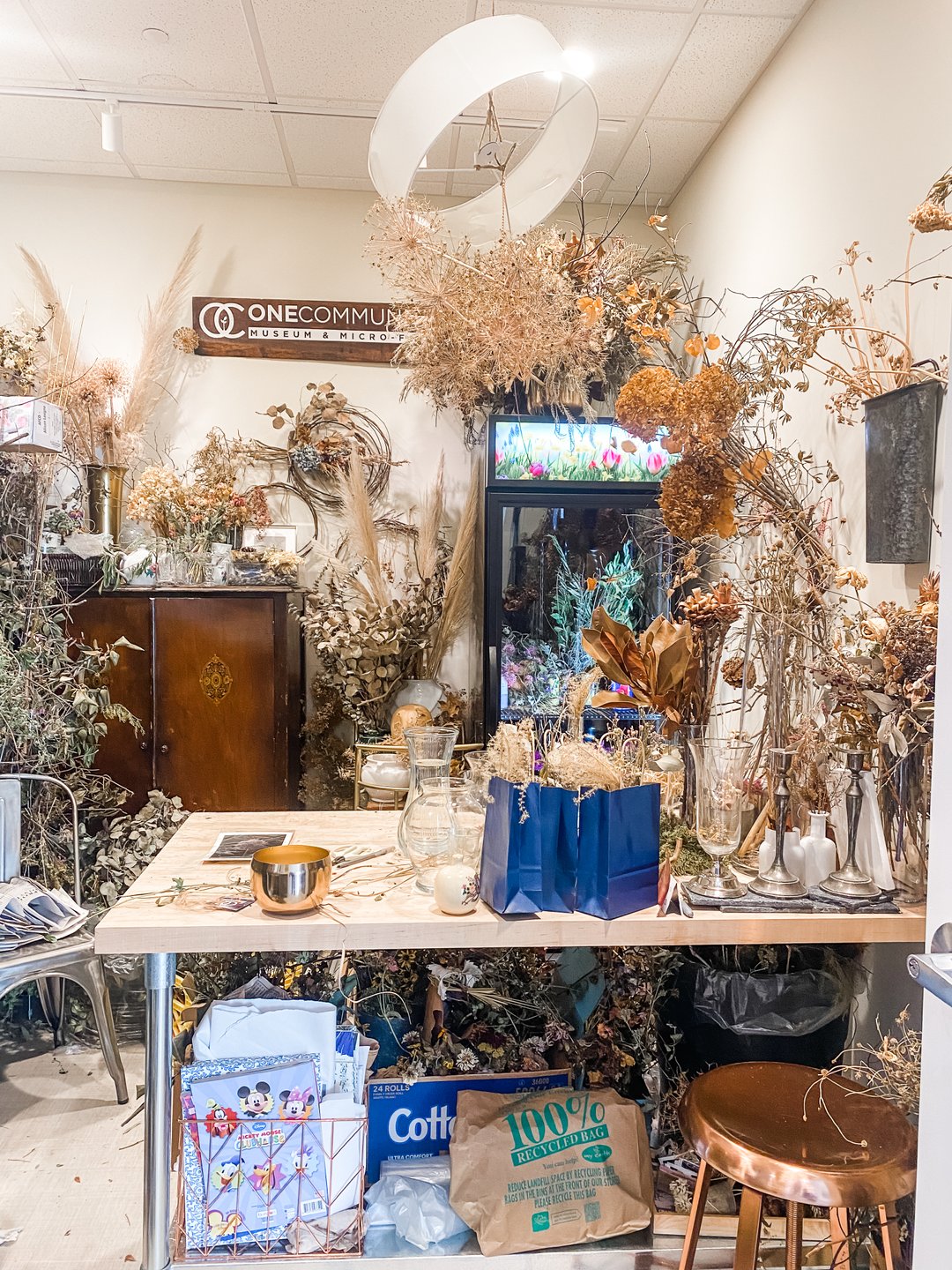 "It's cool to see an artist take a thought and turn it into something they create and sell as their livelihood," says Tricia Hudson, executive director for d'Art. Hudson witnesses this creative process quite regularly as d'Art is home to seven resident artists and 23 associate artists, meaning new pieces are constantly being created, showcased and sold within d'Art's walls.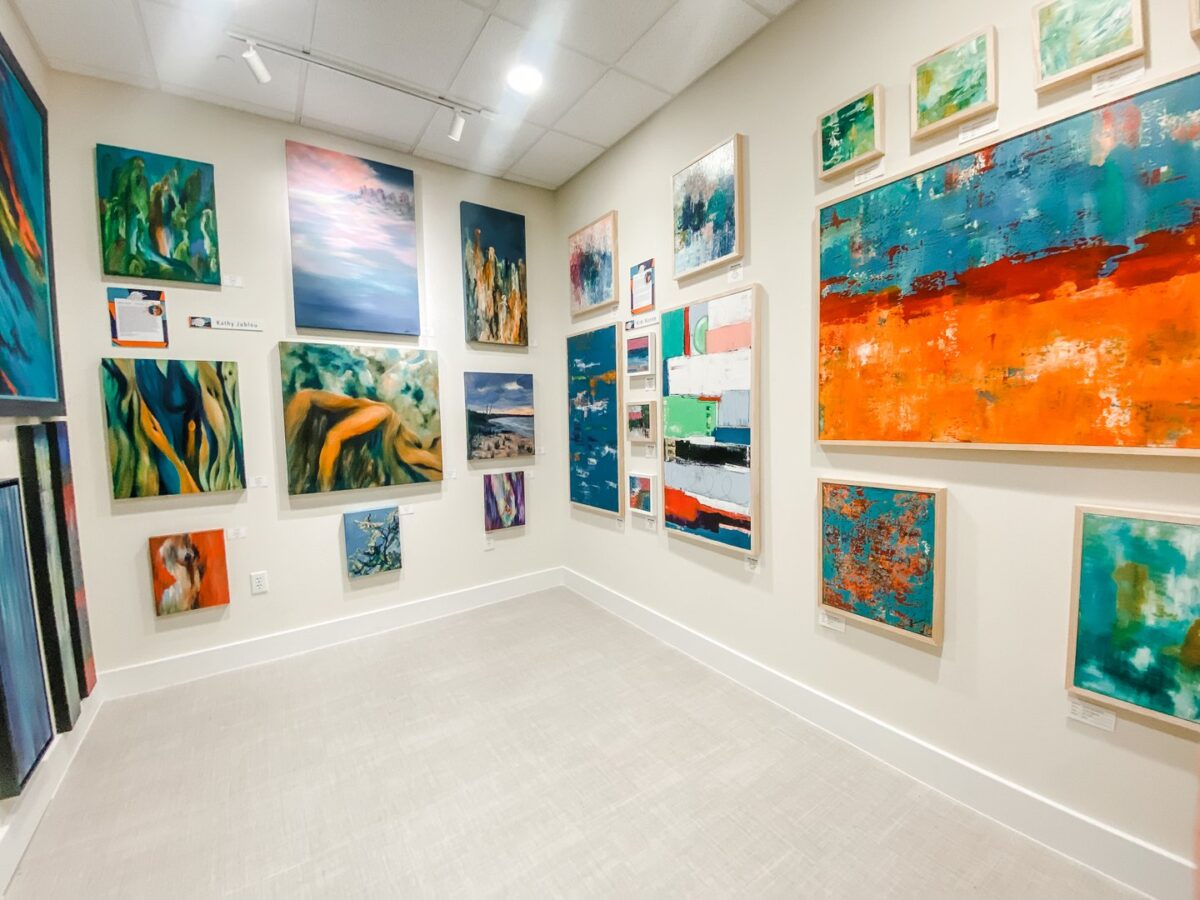 Along with rotating pieces from area artists, d'Art hosts nine national exhibitions annually. An open call process encourages artists from across the country to submit their pieces for consideration, and Gallery Manager & Center Curator Amanda Bradley curates the shows with a juror in a blind jury process.
Each exhibition is unique and is typically based on a different theme—whether it be African American art, Native American portraiture or all-women artists for Women's History Month—or based on a medium. To celebrate and promote each exhibition, d'Art hosts a free public reception, welcoming guests inside to get acquainted with the latest and greatest pieces to illuminate the walls.
From d'Beginning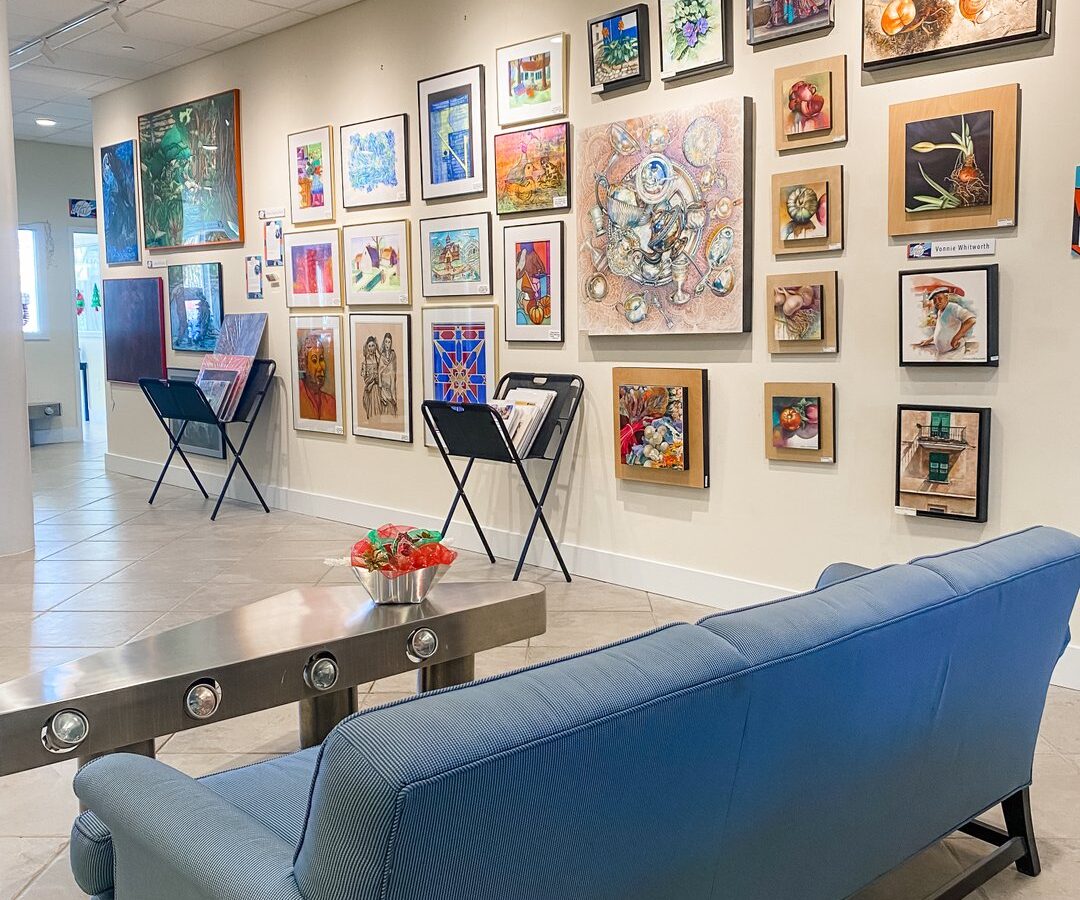 d'Art (which stands for Dockside Art Review of Tidewater) started in 1986 as a community arts center. Modeled after the Torpedo Factory Art Center in Alexandria, the Center provided working artists with affordable, short-term studio space. It was originally positioned on College Place in Freemason and in 2005 relocated to the Selden Arcade Downtown where it remained for a decade. In 2015, an electrical-related explosion Downtown impacted the Selden Arcade, destroying art pieces that were the livelihood of the individuals who created them.
After some recovery and revitalization, d'Art reemerged in the NEON District at the Duke Grace Building before finding a forever home in its current space: the historical Atlantic Permanent Building, also in the NEON District. The 2,200-square-foot gallery features art around every corner, nook and cranny. Even a historical bank vault has been transformed into a cozy space for solo exhibitions.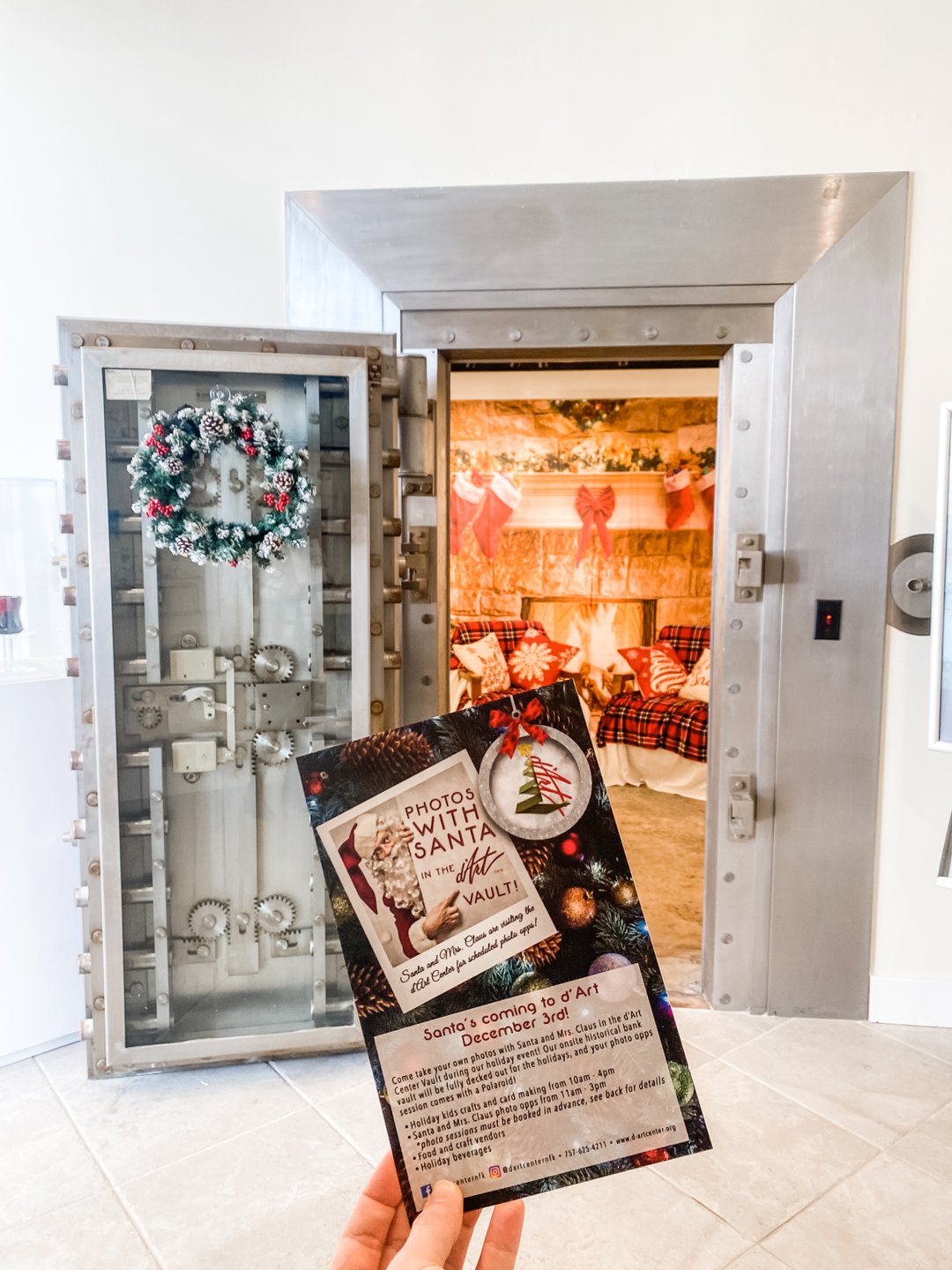 Hudson says they're excited to be part of the NEON District and all of the new development that's happening around them, as they hope the influx of new people and businesses will help to grow their network.
Connecting d'Art With d'Community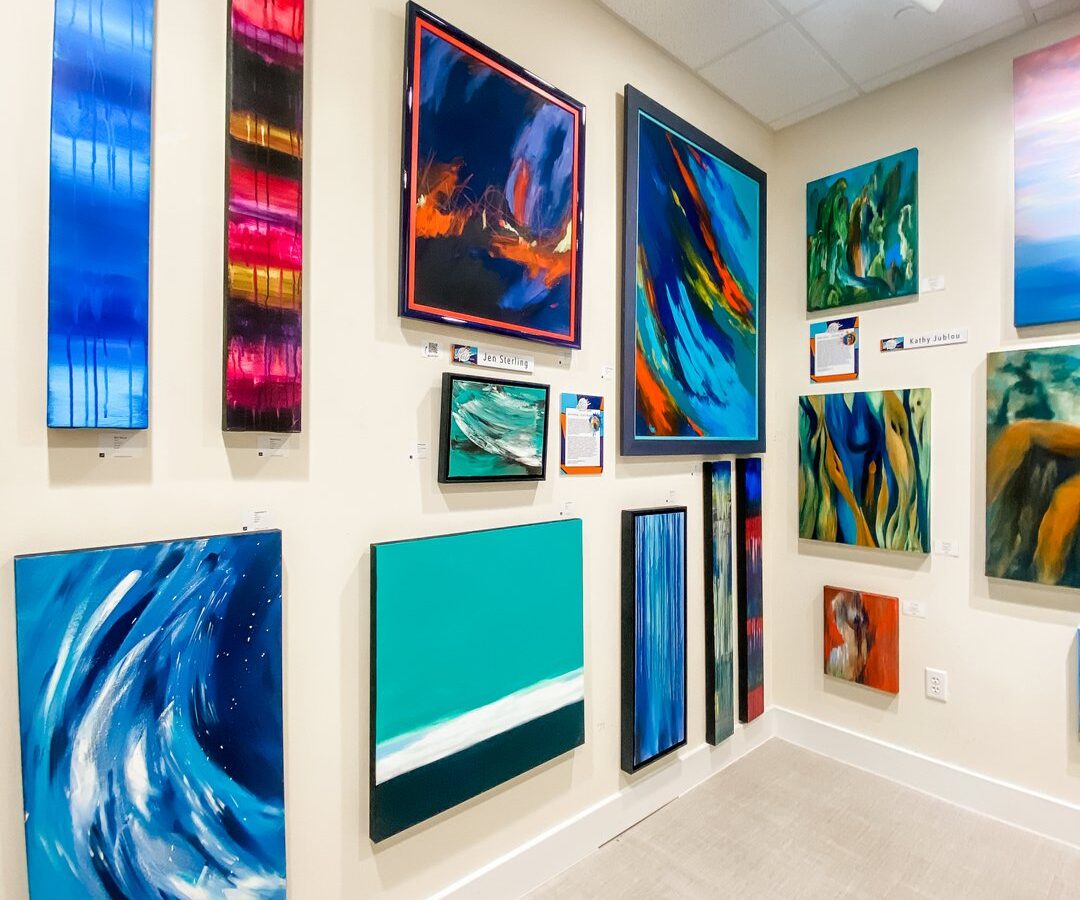 As part of d'Art's mission, they proudly serve the greater Hampton Roads area by connecting the community with the visual arts through a number of ways.
They offer youth art education through classes and workshops, plus summer and winter camps. d'Art works with Title I schools in the area to ensure that art remains accessible to everyone. To stay current with today's art trends and techniques, d'Art is home to a technology lab featuring a 3D printer, TVs, stylus and more, enabling them to host camps, classes and workshops focused on animation in science and technology.
Their adult art education classes are just as exciting. The Center collaborates with regional business Boards and Moore on charcuterie-building classes and hosts potters to their ceramics studio where pieces can be created, glazed and fired right on site. They aim to keep prices at a reasonable point, with most classes ranging between $25–$50, again aiming to make art—and art education—accessible to all.
More to d'scover
In addition to a great selection of ever-changing art, the center is home to a retail shop inside the gallery. Patrons will find a carefully curated selection of items, all created by artisans both local and across the country. There's cheeky, hand-poured candles from St. Louis, mother of pearl frames and serving platters, art-focused books and globally sourced jewelry that gives women creators access to fair wages.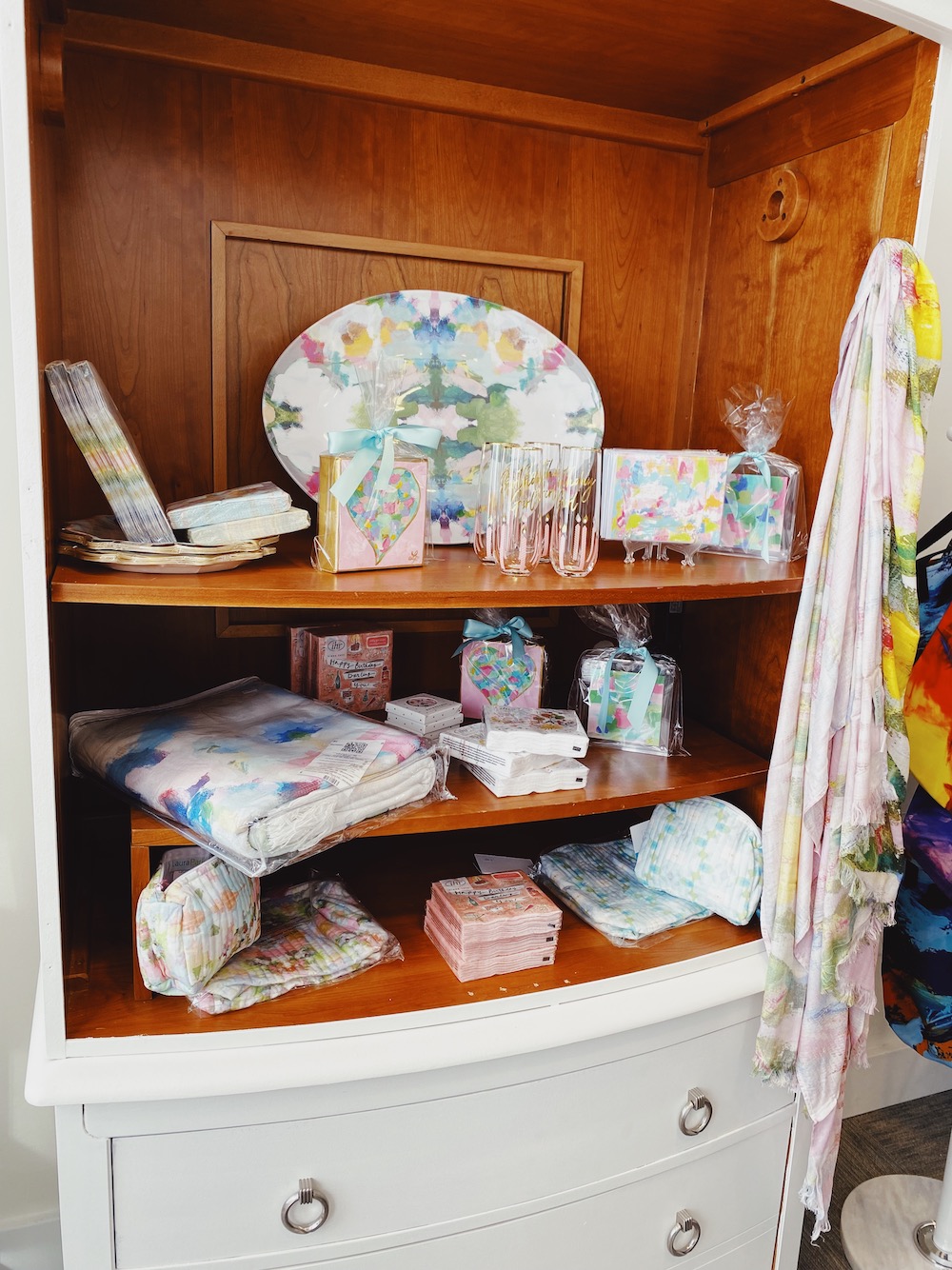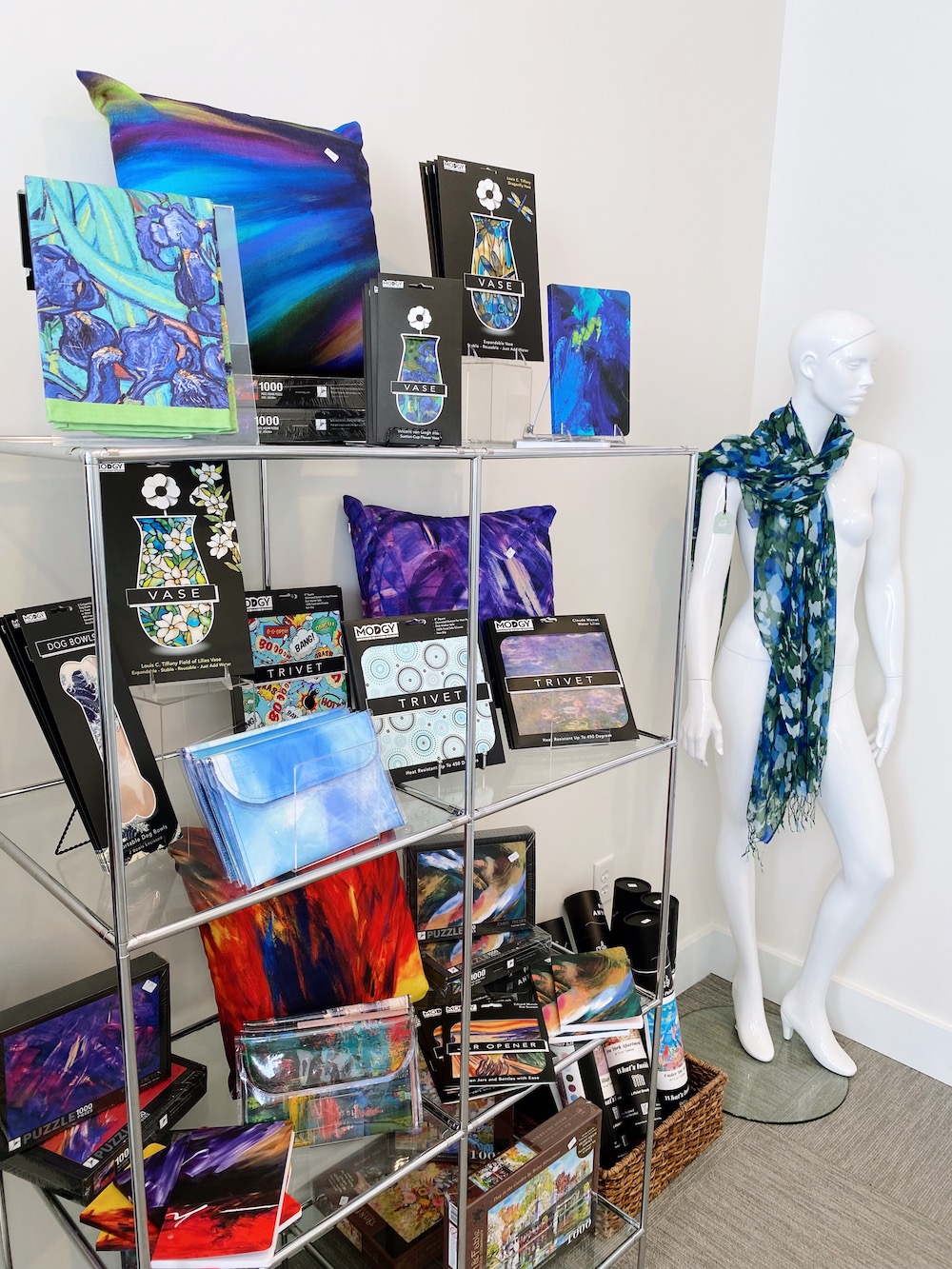 There's also more events planned in the space like wine tasting complete with a silent auction.
Finally, the Center is opening their space for event rentals complete with d'Art's onsite staff, full access to the space's catering kitchen, onsite and offsite parking, sound and projection equipment and adjustable gallery lighting. They can accommodate events for up to 200 guests. There's even the option for artist-led group activities and demonstrations for an additional fee. From private receptions to elegant corporate soirees, any event will be elevated with d'Art's dramatic architecture, dedicated staff and, of course, the beautiful artwork that's remained the heartbeat of the organization for the past 36 years.