May is National Bike Month, a chance to showcase the many benefits of bicycling and encourage more individuals to give biking a try. Not only is biking a great form of exercise and fun way to explore the great outdoors; it's also an environmentally friendly way to get around town. The City of Norfolk has taken great strides in recent years to evolve into a bike-friendly city. With nearly 60 miles of dedicated bike lanes and shared lane markings, Norfolk has many options for bringing more power to the pedal.
2023 marks the 12th Annual Norfolk Bike Month, and the city will celebrate with 31 days of rides and plenty of opportunities to get the wheels rolling. This city-wide community celebration is sponsored by Lime and organized by the City of Norfolk, Downtown Norfolk Council, Hampton Roads Transit, TRAFFIX, the Elizabeth River Trail and others. Whether you're riding for fun, fitness or with family, biking means taking part in a movement for safer streets, connected communities, a healthier planet and happier people. No matter if you're a local or visiting Norfolk during the month of May, we encourage you to park the car, grab a helmet and navigate on two wheels during National Bike Month and beyond.
Where to Bike
Bike Lanes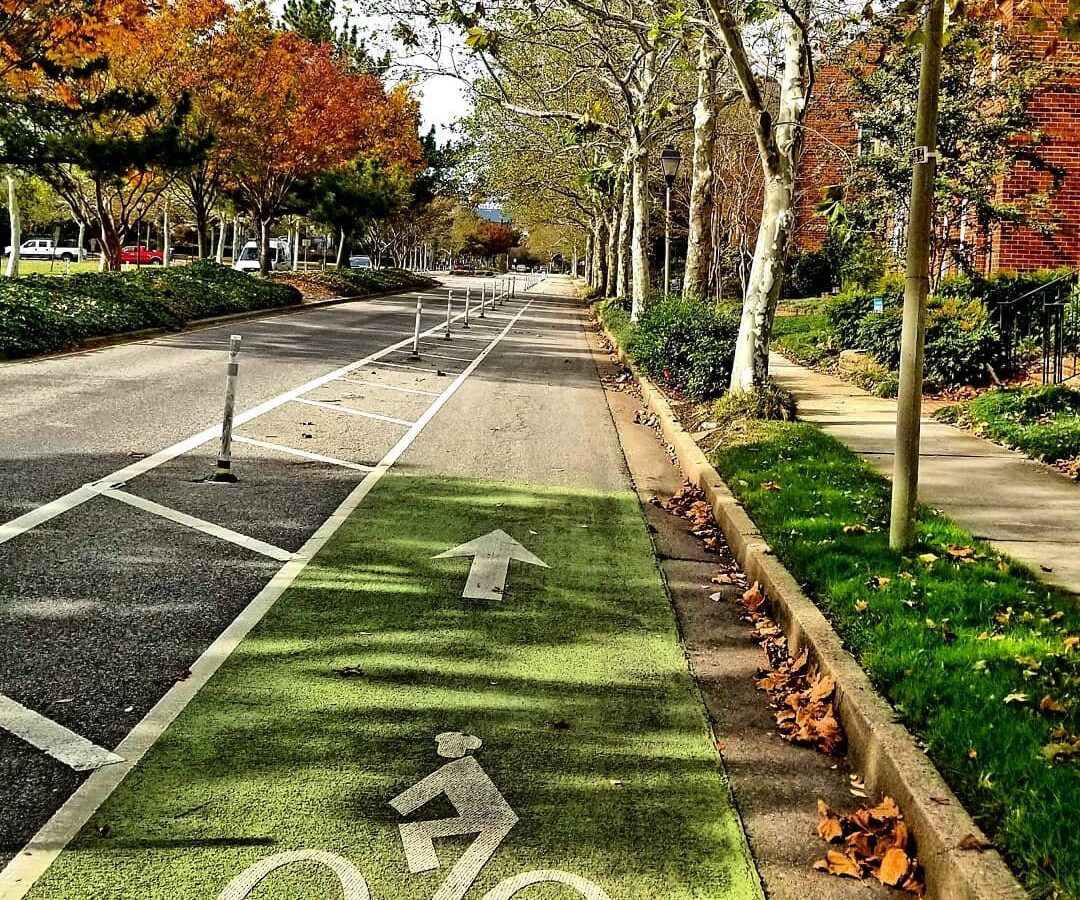 Norfolk currently has 35.8 miles of bike lanes, 31.8 miles of sharrows (lanes dedicated for vehicles and bikers to share) and 11.1 miles of off-road shared use paths. This map of Norfolk's bike lanes can help you chart your course before your journey to ensure you're traveling on the safest bike-friendly routes.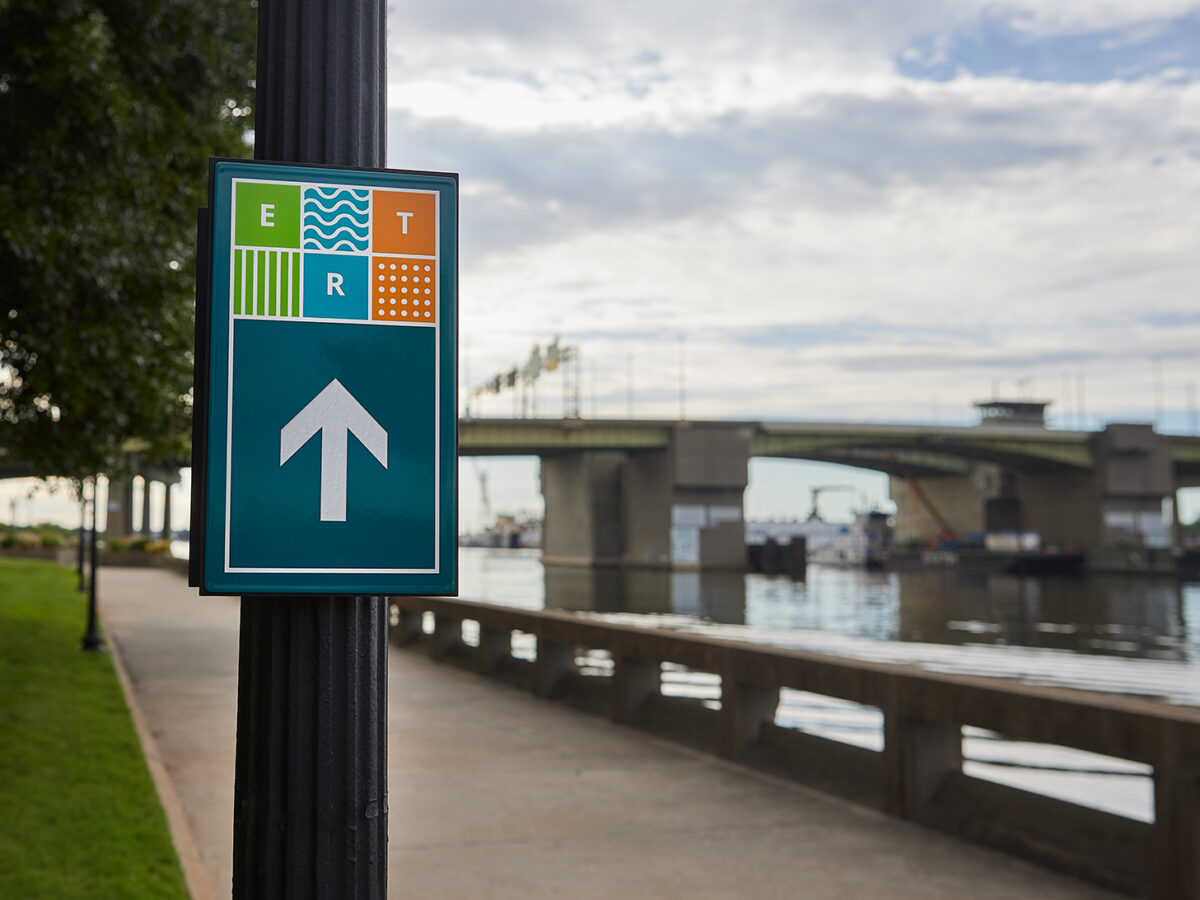 This 10.5-mile urban biking and pedestrian trail is an enjoyable way to explore Norfolk on two wheels. The trail journeys steadily along the Elizabeth River connecting the neighborhoods of Downtown, Freemason, Chelsea, Ghent, Larchmont and Lochhaven. Along the way, you'll encounter many attractions and restaurants worth taking a break for.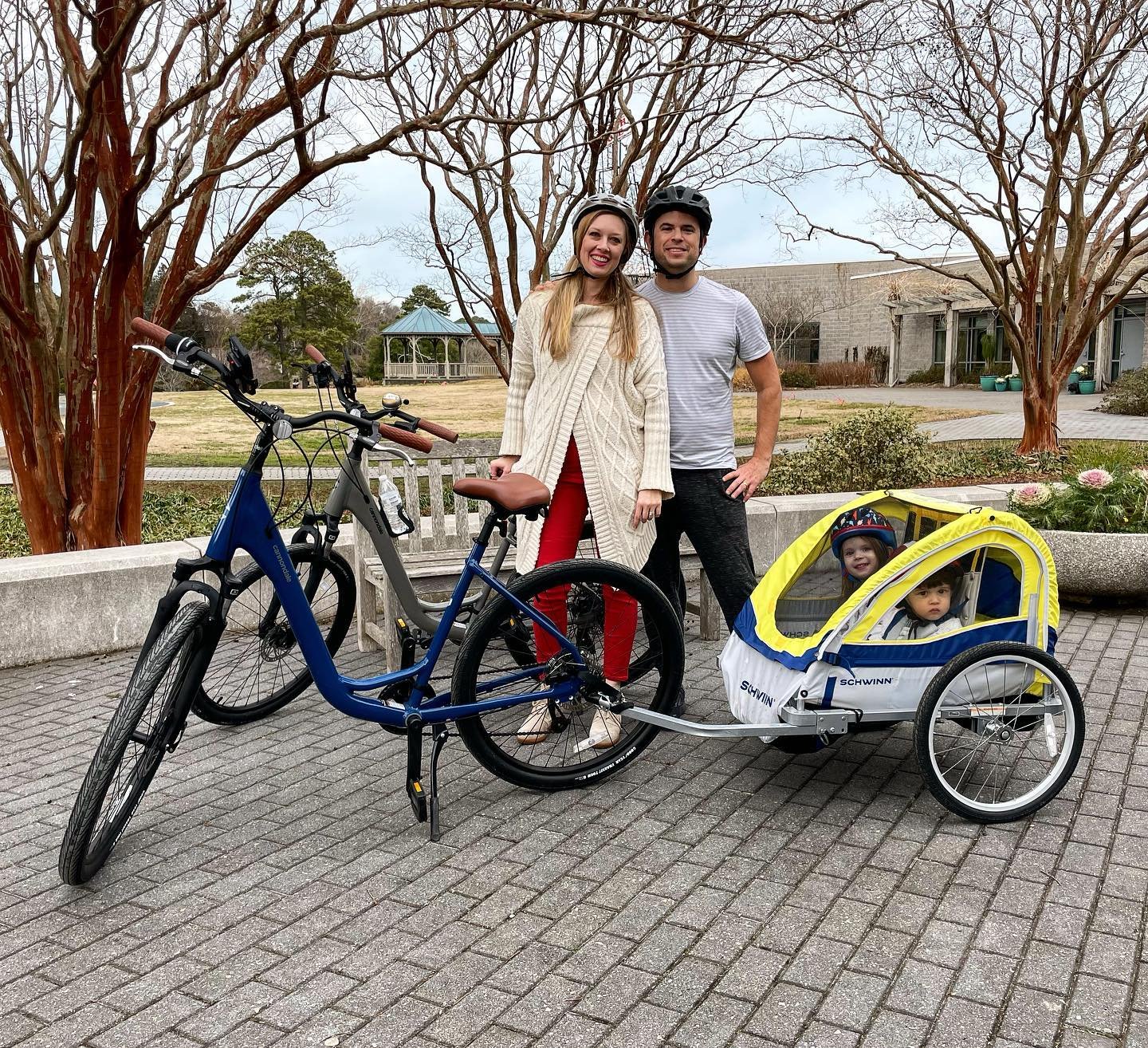 Pedal through the petals during Norfolk Botanical Garden's bike nights held April 1–Oct. 15 from 4–7 p.m. With 175 acres and 14 miles of paved and unpaved paths, the garden is a safe and scenic option for getting exercise while immersing yourself in a lush world of botanical beauty.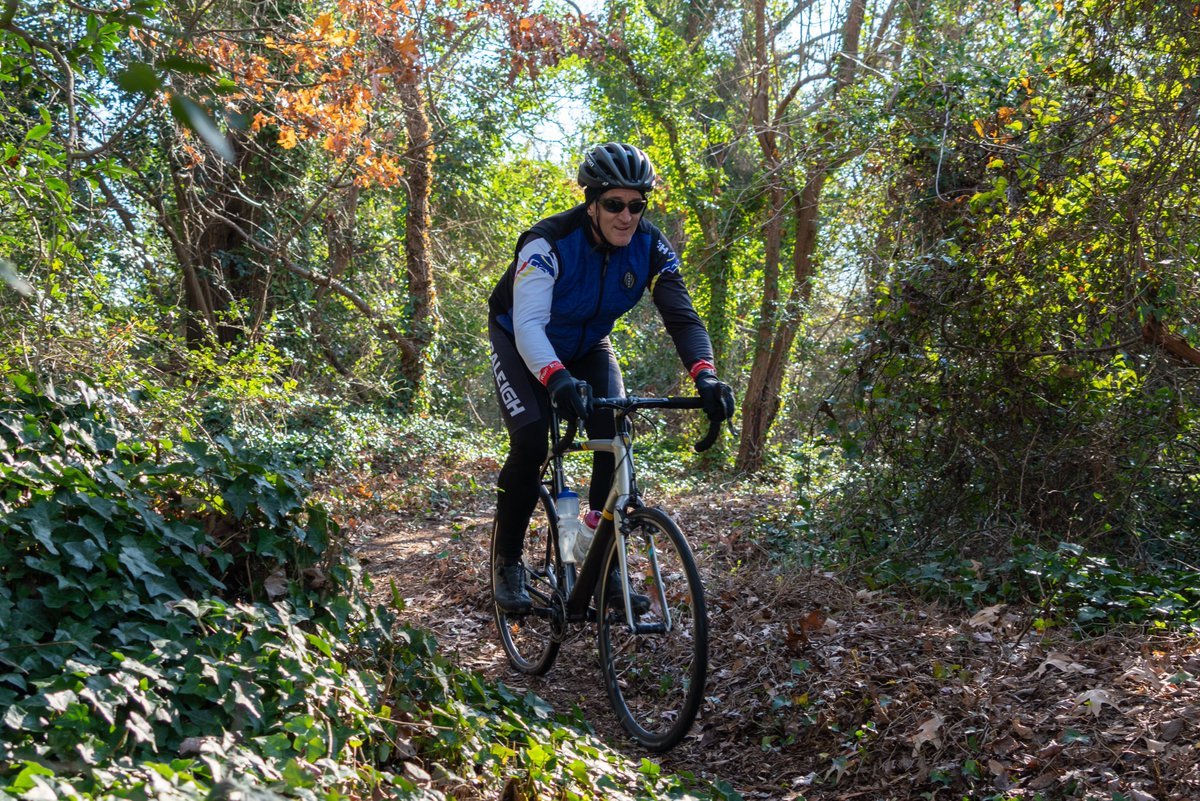 Norfolk may not have been on your radar for places to mountain bike, but perhaps it should be. Northside Park is a 62-acre public park featuring a skate park, tennis courts and ball fields. In recent years, volunteers from a volunteer organization Bike Norfolk have worked to develop access to mountain biking trails within the park, resulting in three separate but connecting trails for a total of 2.2 miles of single track.
Norfolk's Bike Shops and Rentals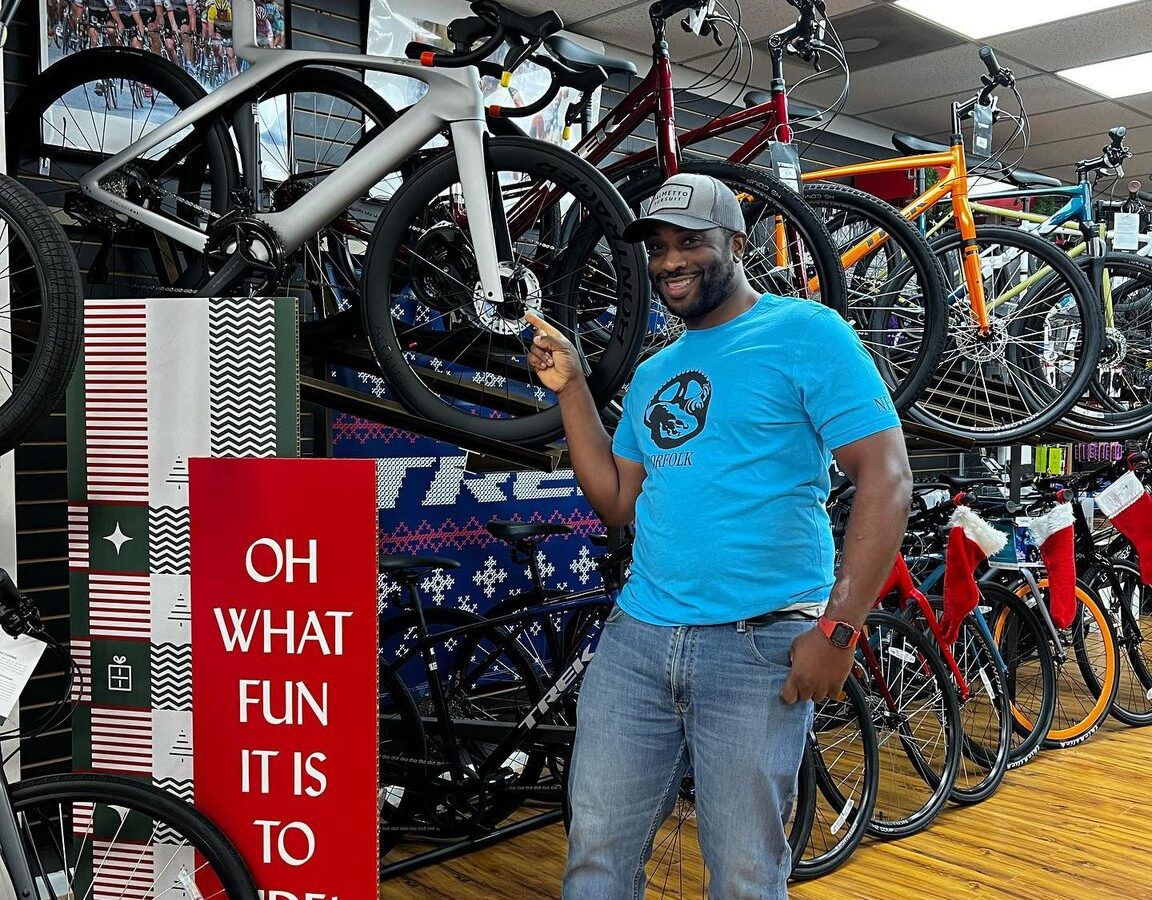 Time for a new ride? East Coast Bicycles sells a fantastic assortment of road bikes, mountain bikes, comfort bikes, cruisers, hybrids and recumbents, plus electric bikes. Their knowledgeable and professional team will go above and beyond to help you select the best bike for your needs. Plus, they've got all the accessories, clothing, parts and safety gear to keep you cruising in style. Check out their social media pages to keep up with group ride events.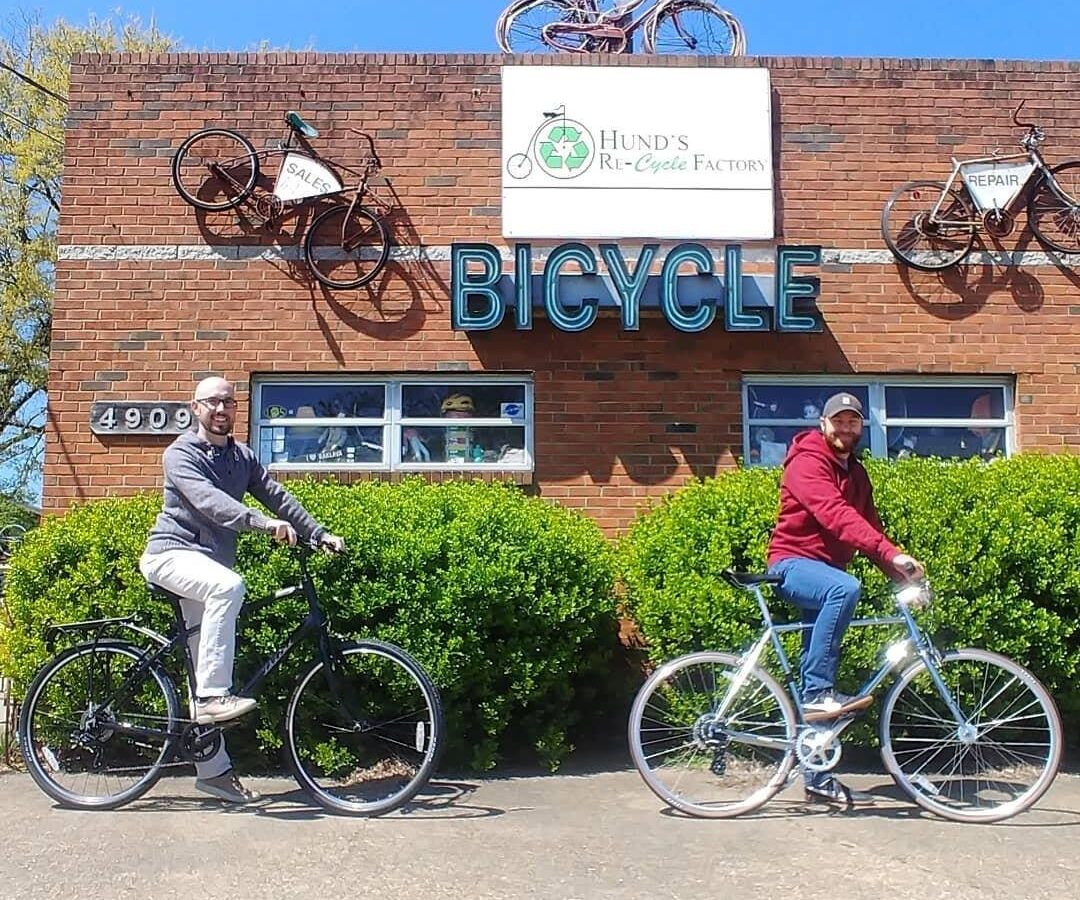 Giving new meaning to the term recycle, Hund's breathes new life into old bikes by recycling, reusing and rearranging the parts to create custom rides. In addition to used bikes, they can help you find a new bike you love by placing orders from some of their favorite brands. They also have a team of experienced cyclists and repair techs who can help you repair or restore the bike you currently own.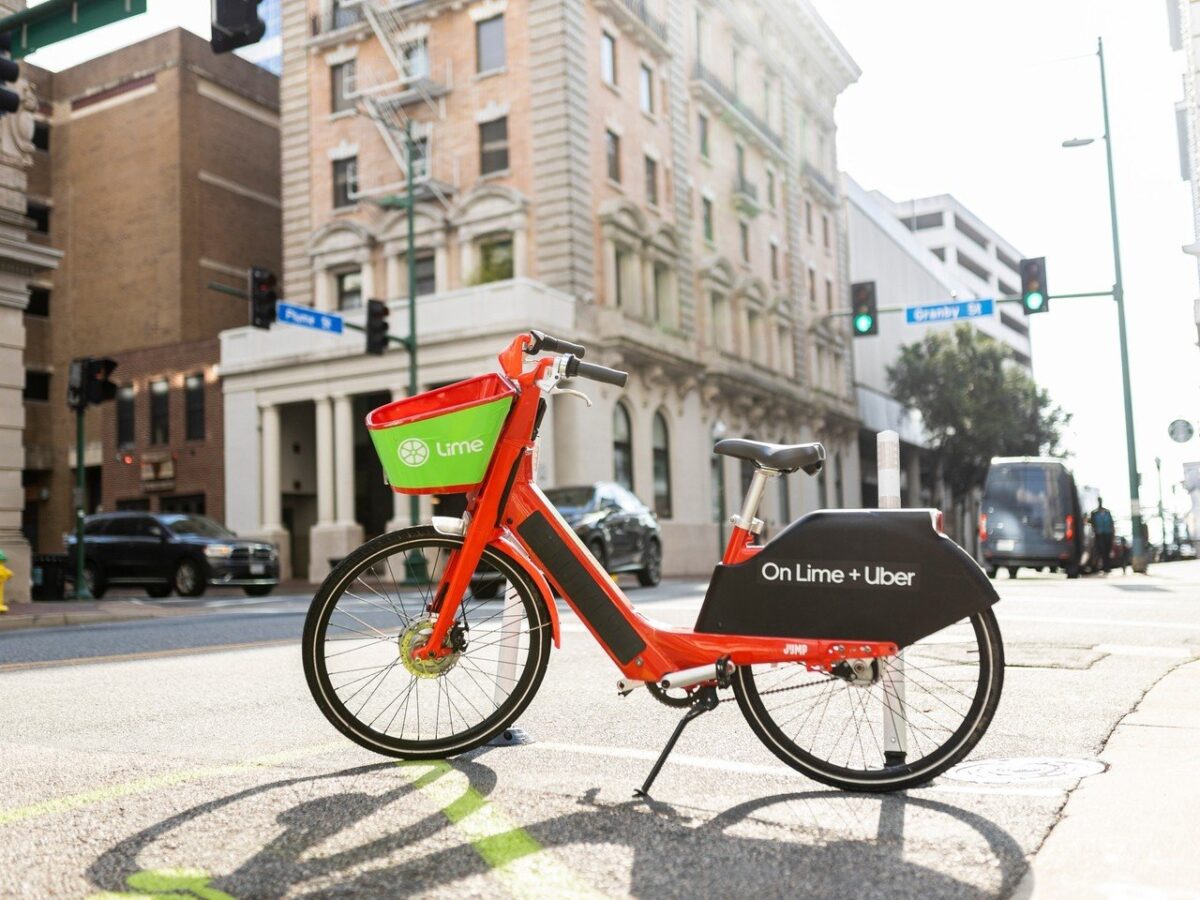 Perhaps you're familiar with the Lime scooter share program that provides on-demand transportation solutions to help people seamlessly move throughout their neighborhoods and across the community to meet their daily needs. Did you know that you can also rent bicycles through Lime? Simply download the app, view nearby rentals, scan the QR code or enter a number to unlock, then enjoy the ride. Don't forget to lock up safely when finished and park curbside or at any public bike rack.
Local Bike Shop NFK is an open-concept, community oriented bike workshop offering full service bike repairs, custom vintage and new bike builds and bike-friendly events and group rides. They specialize in custom vintage bike builds catered to your bike needs and desires, and they also carry an assortment of new bicycles.
Head to Ocean View to find your perfect two-wheeled match at OV Bicycle Shop. They have a variety of bikes available for test rides and purchase, whether you're looking for a beach cruiser, mountain bike or road bike. Their team is also equipped to provide maintenance, repairs or a free 21-point checkup.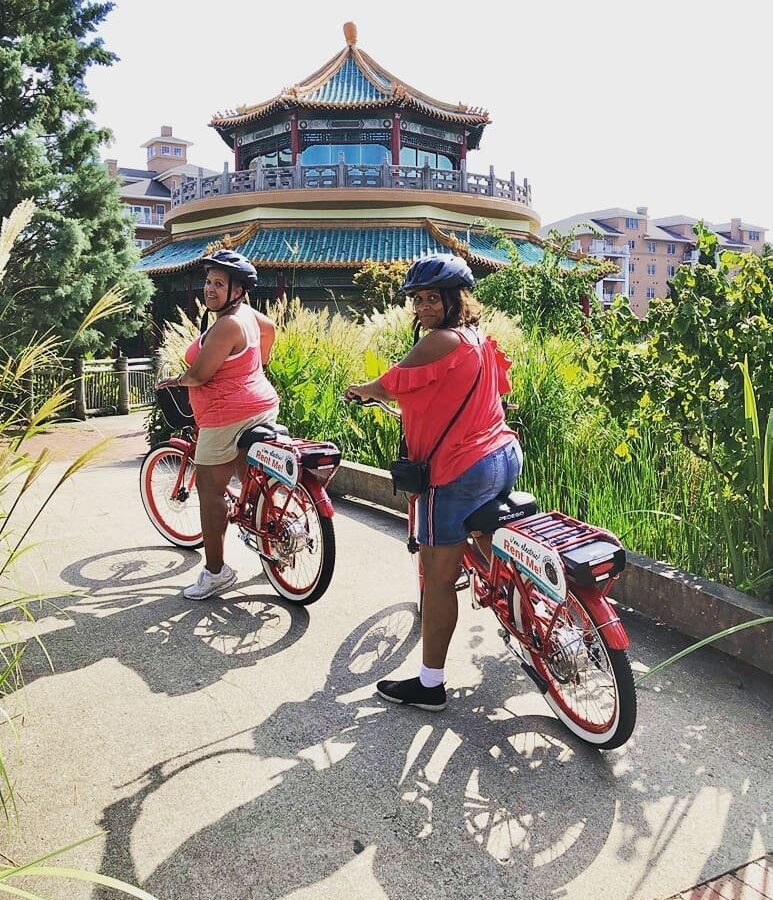 Does your biking need a little boost? Head Downtown to Pedego Electric Bikes. The electric-assist empowers peddlers to go farther and faster, allowing you to see more in less time. You can certainly purchase your own Pedego to go, but if you just want to try it out, Pedego offers rentals for a full day, half day or 24 hours. Locals and helmets are included with every rental, and delivery service is available for full day and weekly rentals. You can even rent a kids' trailer to bring the littles along on your smooth journey.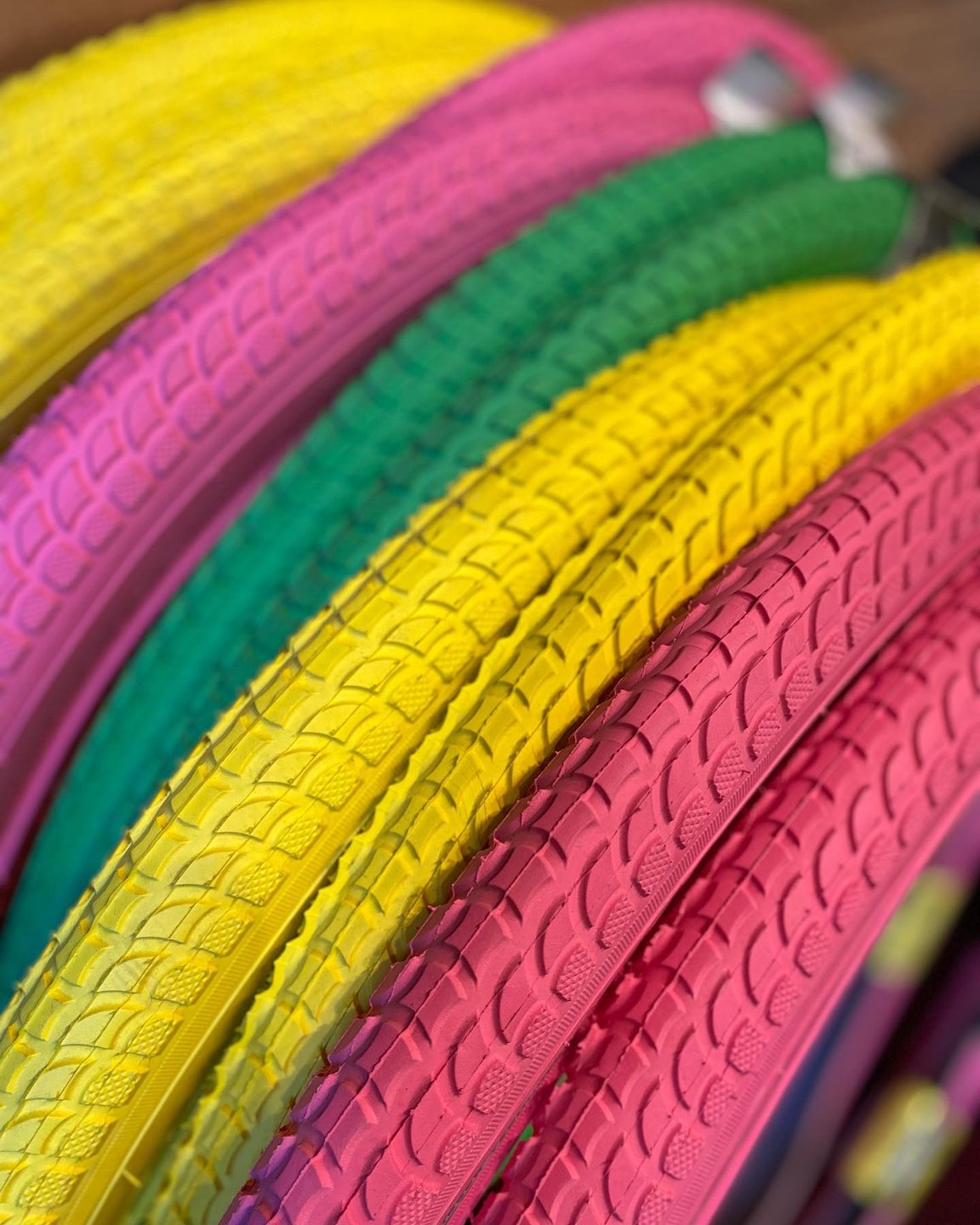 Whether you're rolling on skates, boards or bikes, Siren is here to keep you on your wheels. Conveniently located across from Northside Park, Siren carries an assortment of bikes, plus standout accessories like colorful tires, pedals, handlebars, seats and more to keep you on cycles and in style.
Celebrate Sustainably
Want to know how your personal bicycling journeys are positively impacting the environment? Download the Traffix app by Hampton Roads Transit, available for Apple or Android devices. Participants see how much money they're saving in commuting expenses, how many calories they're burning by not driving and how much they're helping to reduce CO2 emissions. You can earn rewards and receive real-time data on your progress.
Bike Month Events
All Month
Norfolk Botanical Garden
Explore the Norfolk Botanical Garden's seven miles of paved pathways, free with Garden admission each day in May from 4–7 p.m. Remember to purchase timed tickets online in advance as parking is currently limited due to construction of the Garden of Tomorrow.
May 1, 2023
Slover Library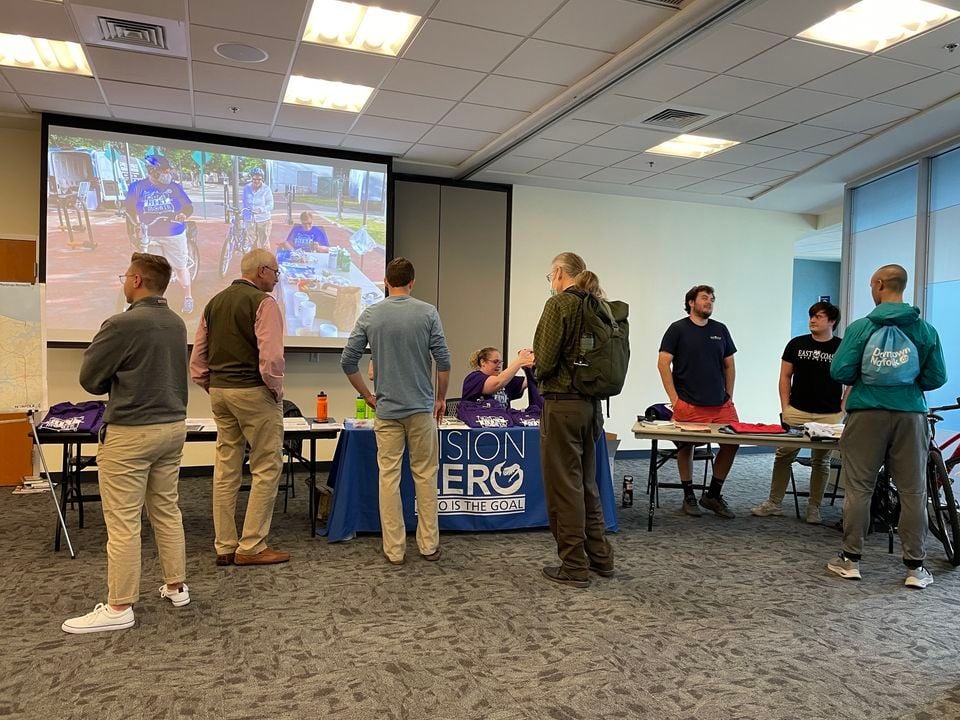 Get the scoop on all things cycling and bike-related going on Downtown, in the city and in the region. Whether you are still on training wheels or have a garage full of tricked-out bikes, all are welcome for this free and open-to-the-public community event. Pick up brochures, meet other cyclists, ask questions and get the low-down on multi-use trails and paths, riding bikes in the street and protected lanes, regional bike developments, social groups and anything else bike related. Plus, there will be free bike swag and tons of great raffle prizes.
May 2, 16, 2023
Departing from East Coast Bicycles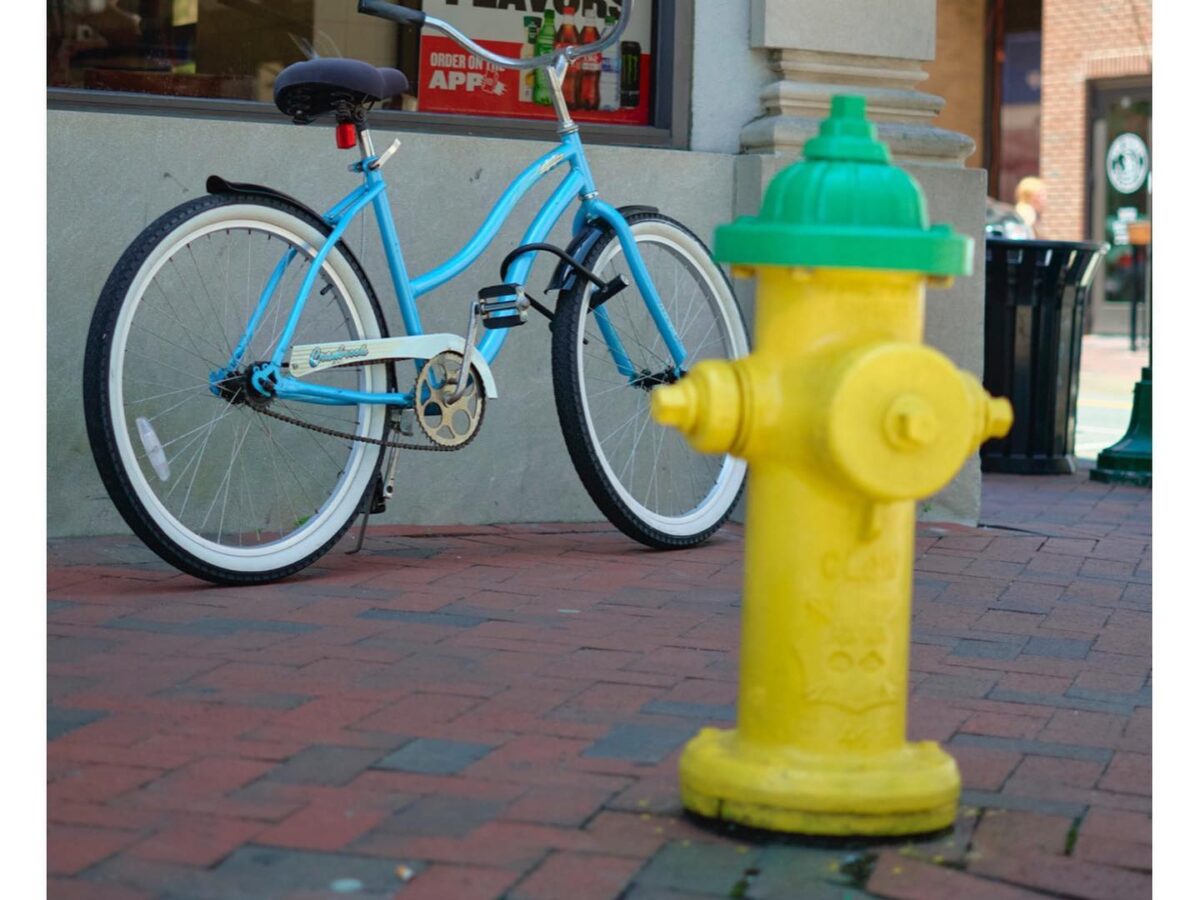 Norfolk Cycle Sisters take off from East Coast Bicycles and end with tacos the first and third Tuesday of the month at 6:30 p.m.
May 3, 2023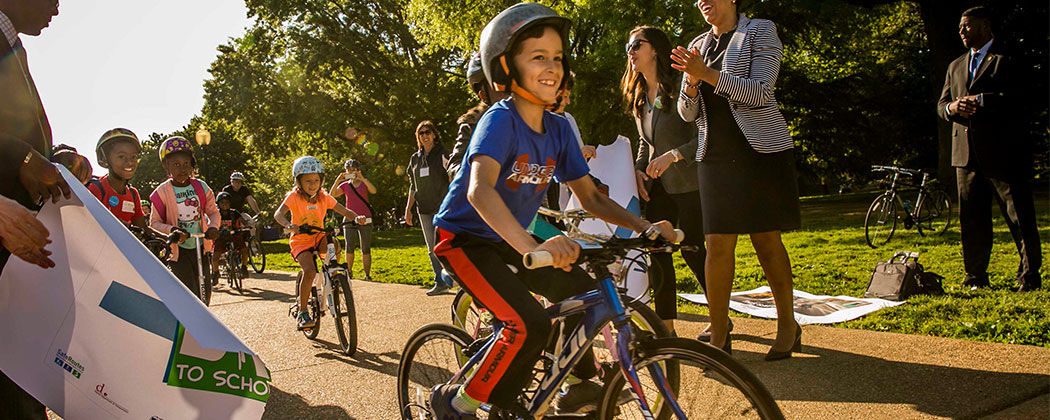 National Bike & Roll to School Day invites participants to celebrate the joy of active commuting while building a sense of community and school spirit.
May 3, 2023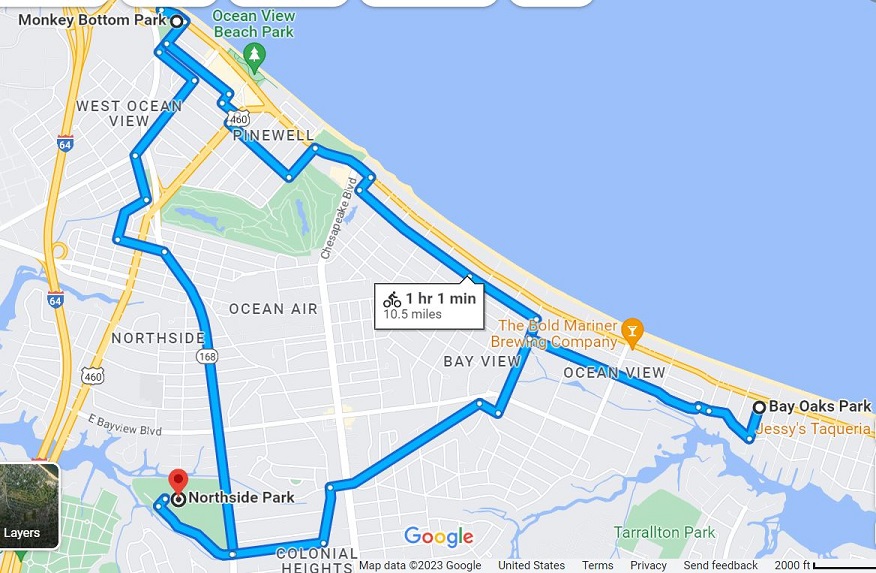 Take part in this mountain bike ride of greater Ocean View with Bike Norfolk, starting from the Northside Park Mountain Bike Trailhead and rolling for around 15 miles. The ride kicks off at 6 p.m.
May 3, 10, 17, 24, 31
Smartmouth Brewing Company
Smartmouth offers 20 percent off brews to anyone who comes by bike on Wednesdays.
May 3, 10, 17, 24, 31
Departing from Local Bike Shop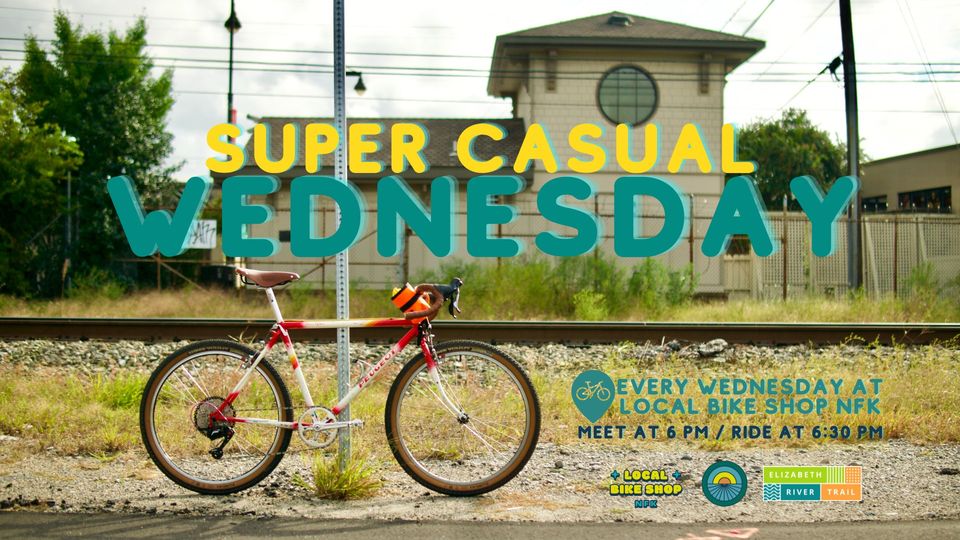 Join Social Cycling Norfolk for friendly, casual rides leaving from Local Bike Shop on Wednesdays at 6:30 p.m.
May 5, 12, 19, 26
Departing from Smartmouth Brewing Company
For ladies and friends of ladies, this Norfolk Cycle Sisters casual ride leaves from Smartmouth Brewing Company Fridays at 8:30 p.m.
May 6, 13, 20, 27 2023
Freshtopia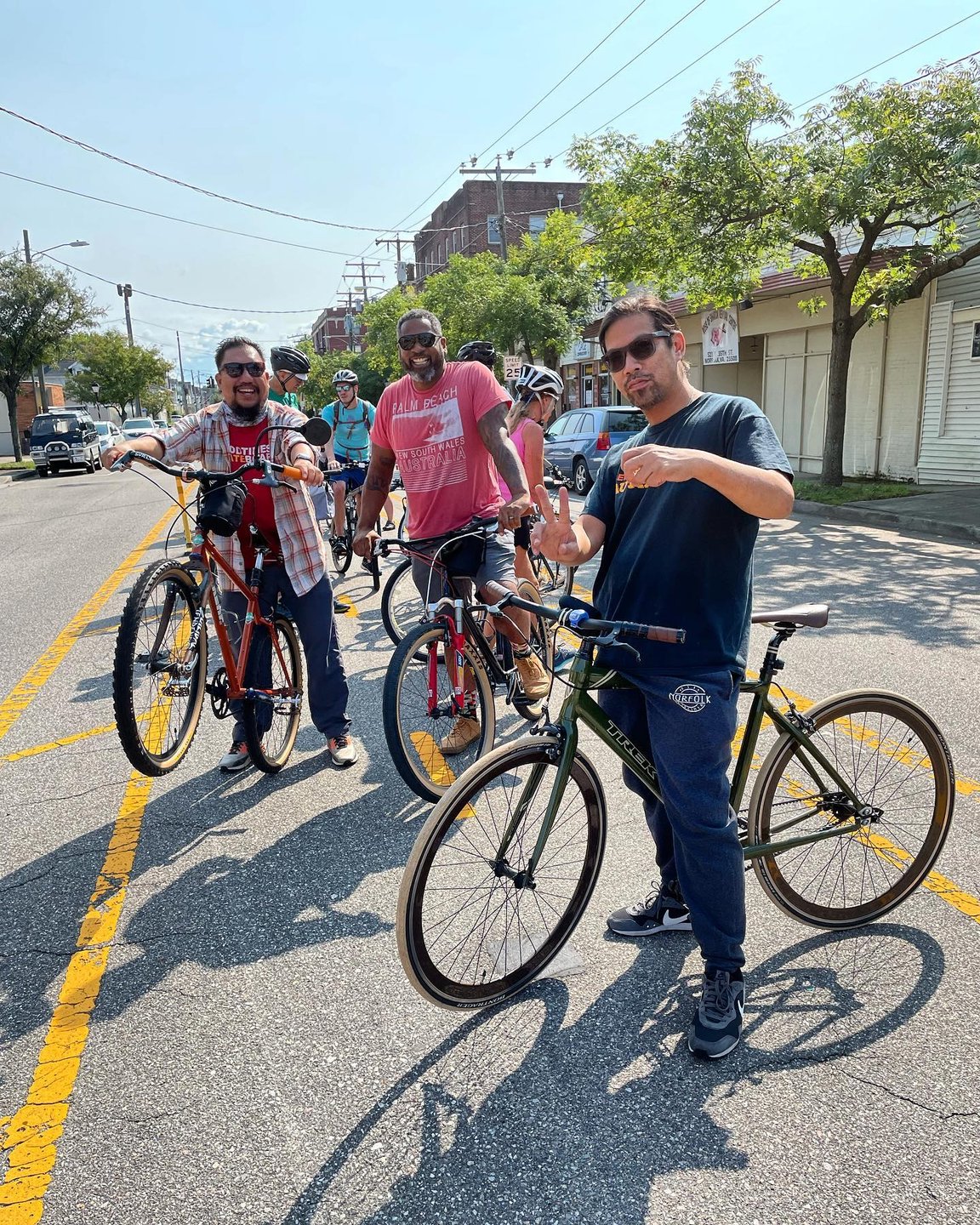 Join every Saturday for the LIVE.LIFE.FRESH Boom Box Bike Ride. Meet at Freshtopia at 10 a.m. to ride out for a casual cruise around Norfolk via bike lanes and the Elizabeth River Trail. This ride is family-friendly and a great way to feel comfortable navigating the trail and bike lanes with a great group of riders.
May 7, 2023
Departing from Smartmouth Brewing Company
Join in for a leisurely Sunday bike ride through Norfolk. The group ride begins at 3 p.m. from Smartmouth Brewing Co. The ride is 10 miles using the ERT and Norfolk bike lanes and should take approximately one hour. The group will return to Smartmouth for a post-ride cool down. All skill levels are welcome.
May 7, 14, 21, 28
Departing from Local Bike Shop NFK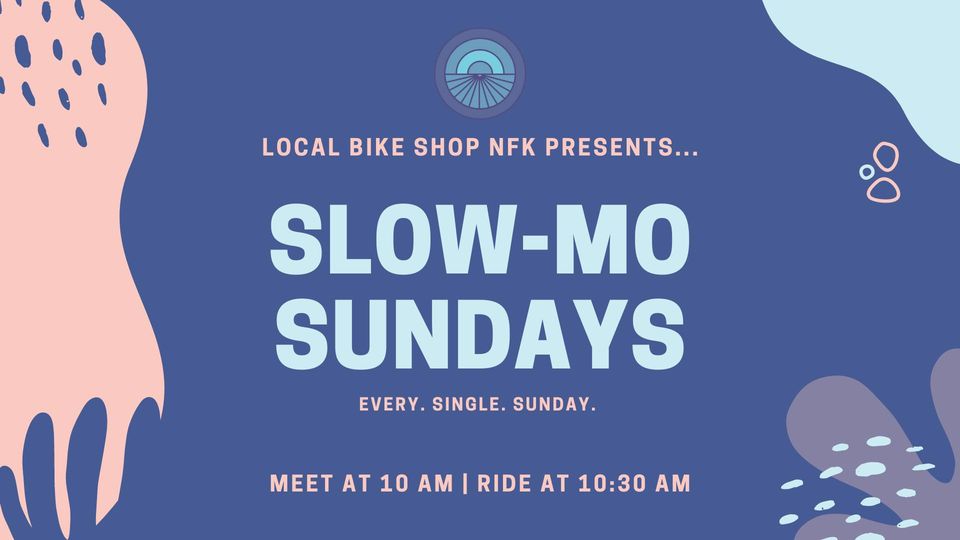 Easy does it on Sunday morning for a slow ride with Local Bike Shop and Social Cycling Norfolk each Sunday at 10:30 a.m.
REI Bike Maintenance Clinic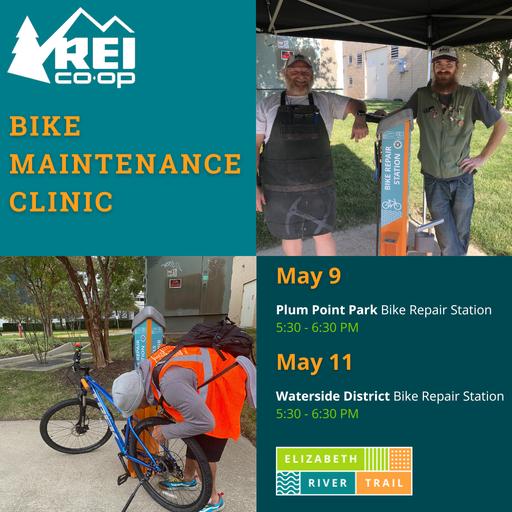 REI is hosting a free trailside bike maintenance clinic from 5:30–6:30 p.m. trailside at the bike repair station. REI's bike technician team will offer a short clinic using the repair stand followed by free minor tuning needs.
May 10, 2023
Departing from Local Bike Shop NFK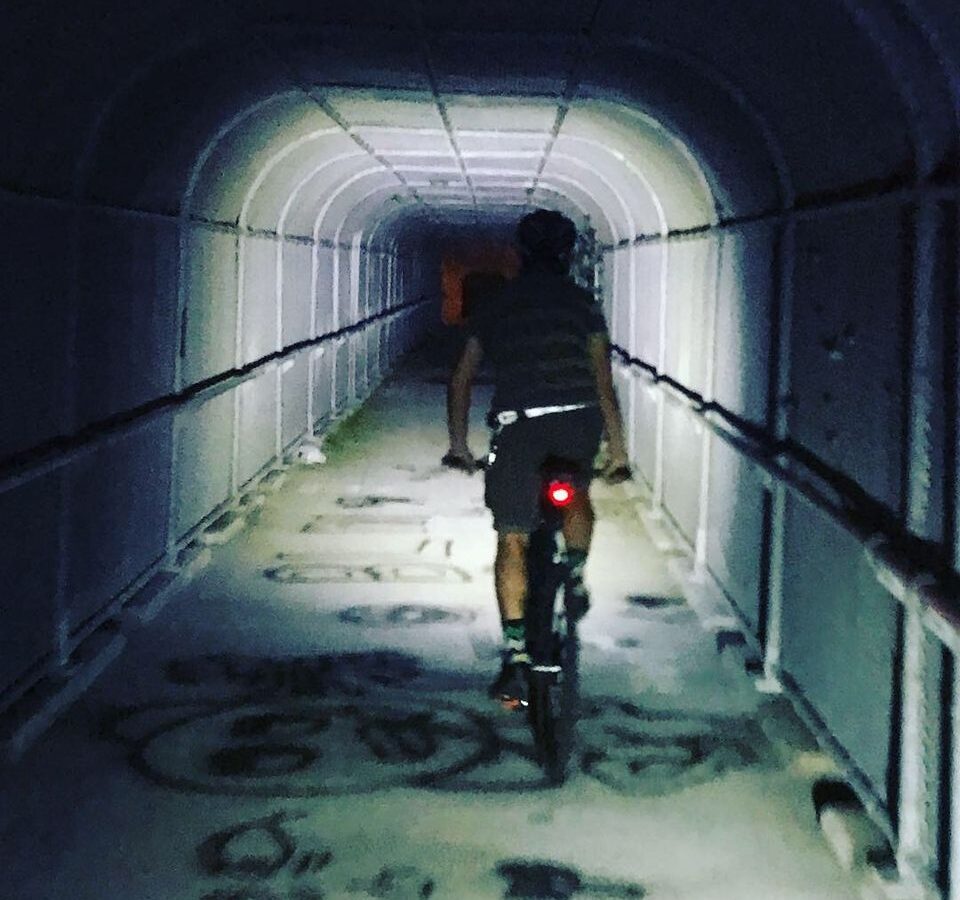 Social Cycling takes the Wednesday ride up a notch with a trip to the Jordan Bridge and a ferry ride back. The ride departs at 6:30 p.m. from Local Bike Shop NFK with free tickets from HRT.
May 13, 2023
The Veil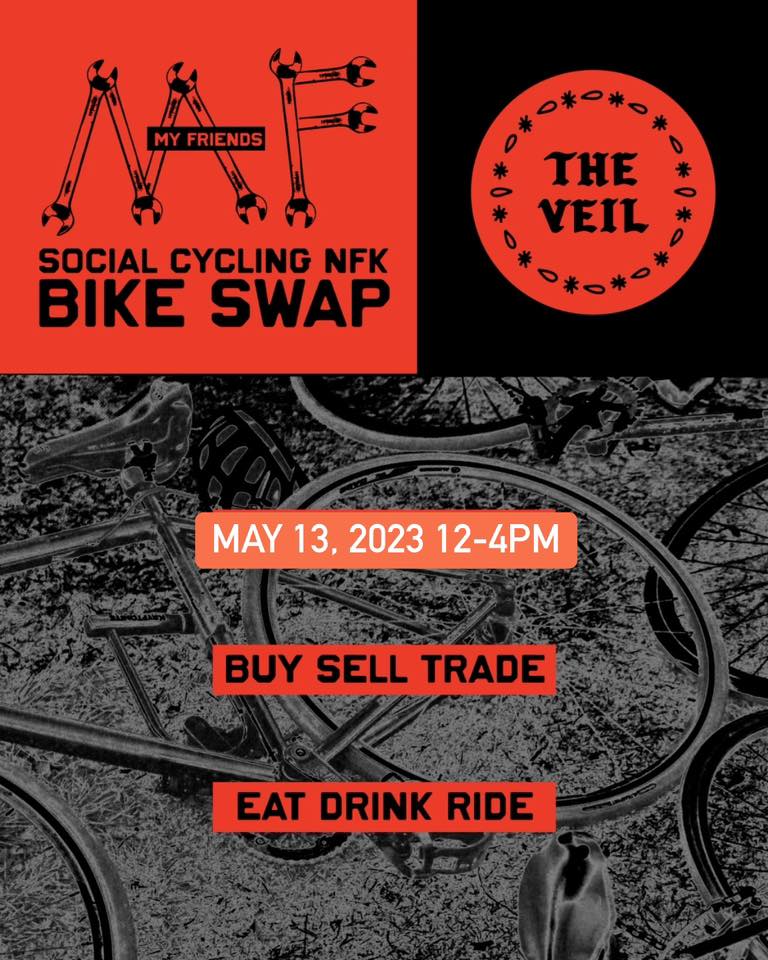 Swap bike parts and hang at The Veil with the Social Cycling crew.
May 14, 2023
Departing from Local Bike Shop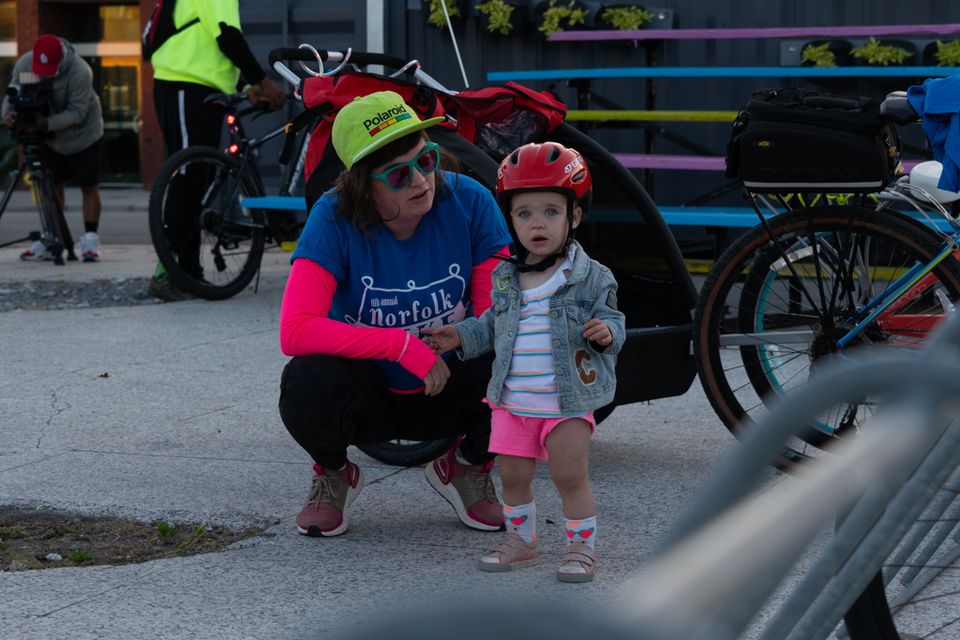 Norfolk Cycle Sisters celebrate moms with an easy-peasy family-friendly ride leaving and ending at Local Bike Shop. Ride starts at 10 a.m.
May 15–19, 2023
Consider leaving the car at home for your commute this week as you join other cyclists across the city and nation observing this active and sustainable mode of travel.
May 19, 2023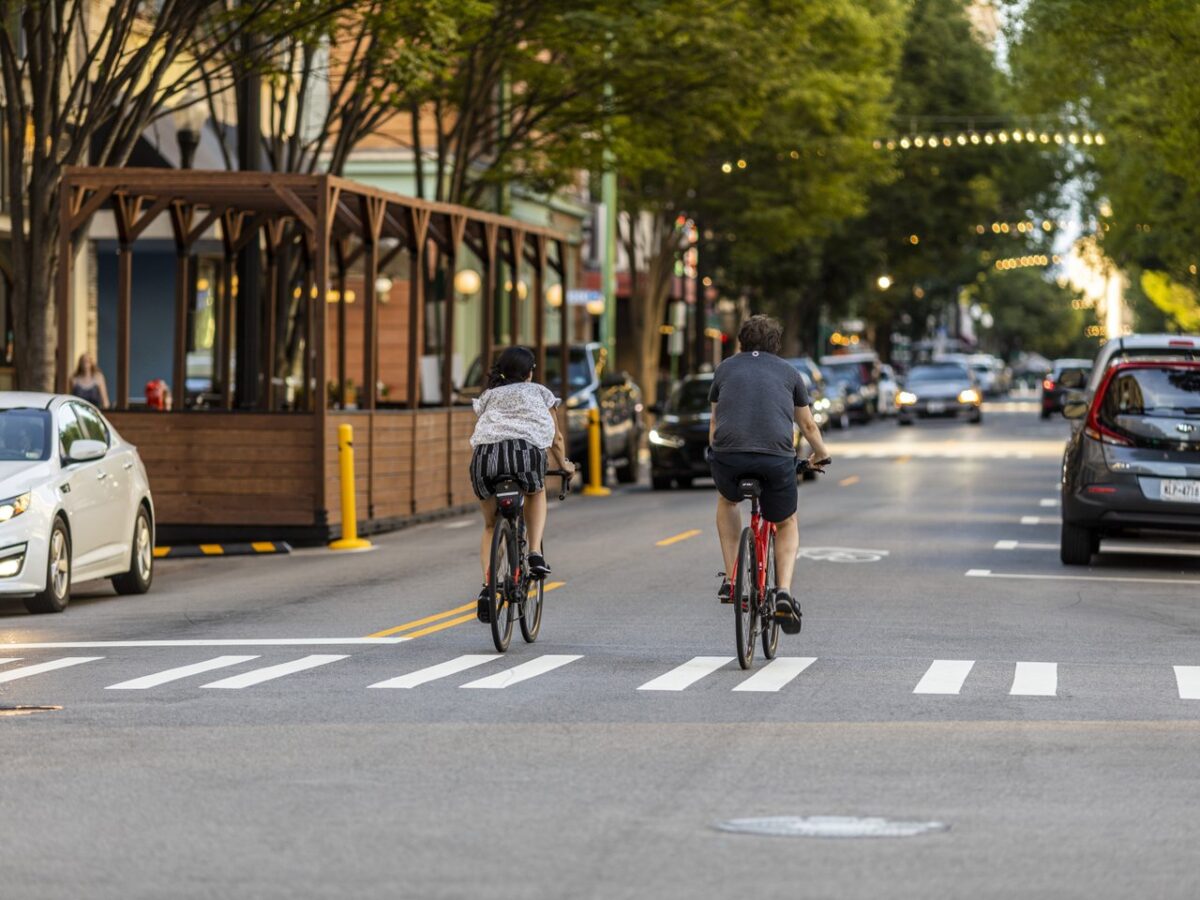 Work downtown? Want to ride? Participate in National Bike to Work Day! If you commute, do it on two wheels. If you work from home, take an opportunity to bike for some coffee or around the block. However you celebrate, just #bikethere! Look for pit stops around Norfolk along common bikeway routes and trails for bicycle riders and commuters. From 7 to 9 a.m., ride by a pit stop for water, fruit and more giveaways.
May 19, 2023
The Plot in the NEON District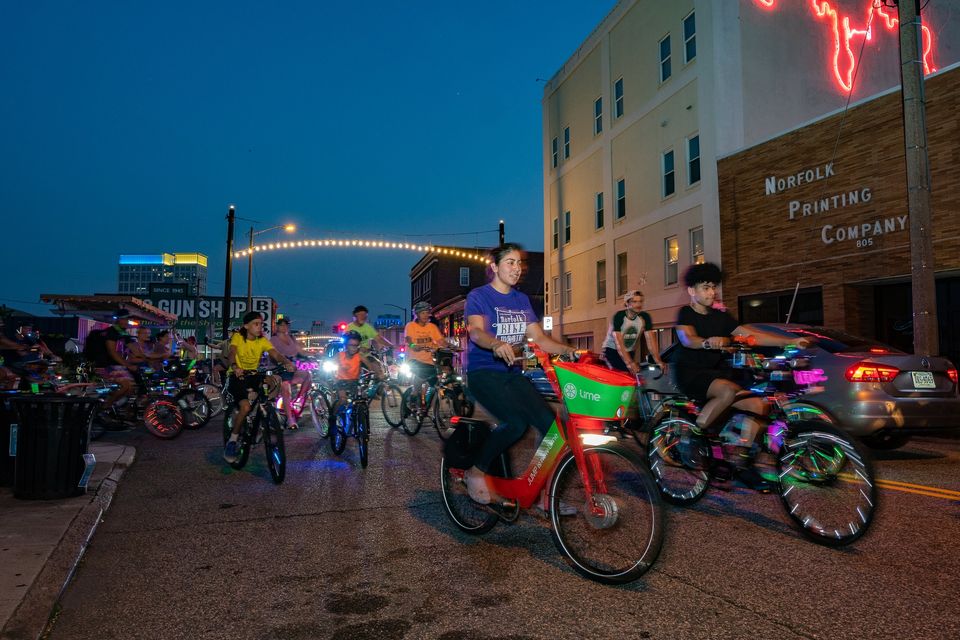 This annual nighttime critical mass ride in the NEON District is for riders of all ages and experience levels. The ride starts at 8:30 p.m.
May 20
Elizabeth River Trail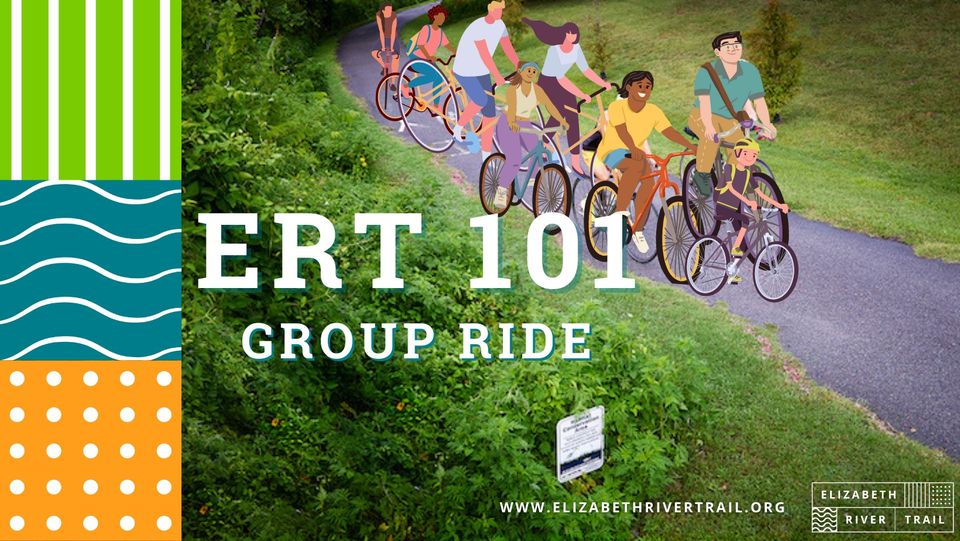 This is an ultra-casual introduction to group rides along the Elizabeth River Trail from 2–3 p.m. leaving from Larchmont Library.
May 20–21, 2023
MacArthur Center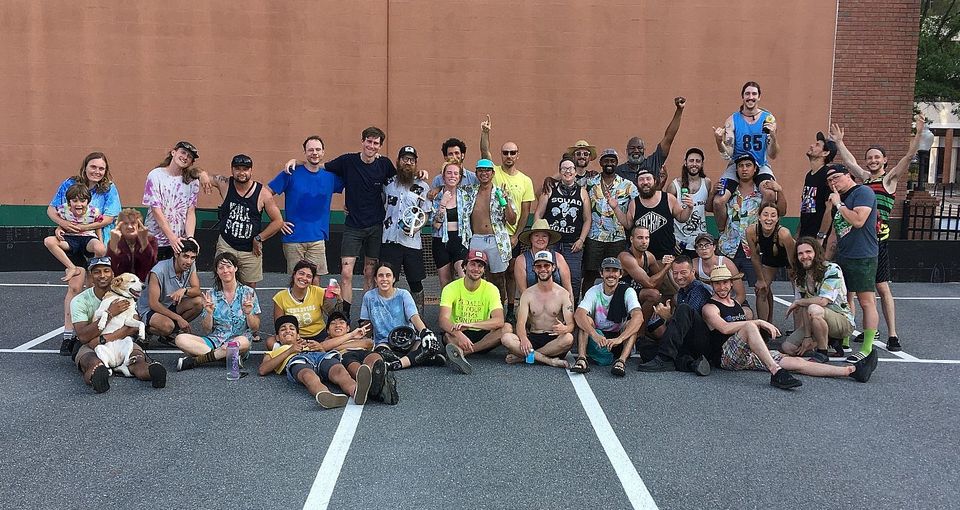 Norfolk's fourth annual regional bike polo tournament features teams from up and down the East Coast battling it out.
May 21, 2023
Benchtop Brewing Company
Spend a Sunday afternoon hitting it out of the park with ERT. Meet up with the team at Benchtop Brewing Company, stride to first base along the Elizabeth River Trail to Harbor Park, and then hit a home with the Norfolk Tides as they play Syracuse at 1:05 p.m.
May 25, 2023
Virginia Zoo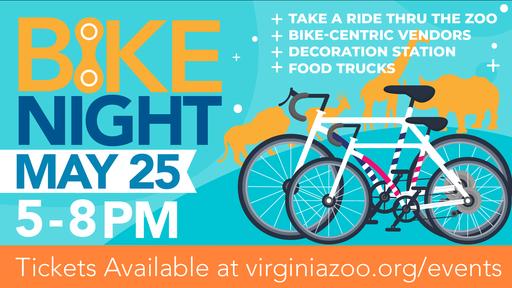 Don't miss your chance to tour the Zoo on two wheels. Trails will be open until 7 p.m., and there will be bike-centric vendors, food trucks, a decoration station and more! Last year's event sold out quickly, so be sure to get your tickets early for this family-friendly event. Cyclists 15 and under must wear helmets.