During a visit to Maison Soleil in Ghent, on first glance, you'll see a colorful variety of clothing, jewelry, art, children's items and so much more. But during a closer look, you might start to see some of the stories behind these products.
The line of fun flannel shirts, for instance, supports women in India, combining fair-trade labor practices with sustainably sourced materials. The beautifully beaded earrings were ethically crafted in Nepal, with purchase proceeds directly empowering the artisan to create a life she is proud of through a sustainable job she loves. The abstract piece of art was created by a local artist just five minutes away, and the children's socks, in addition to keeping little toes warm, are helping to fight for equality and save LGBTQ lives.
It's the stories behind the merchandise that sparked the idea for Norfolk native Lindsay Sims to open her very own fashion boutique focused on empowering women through fair trade shopping.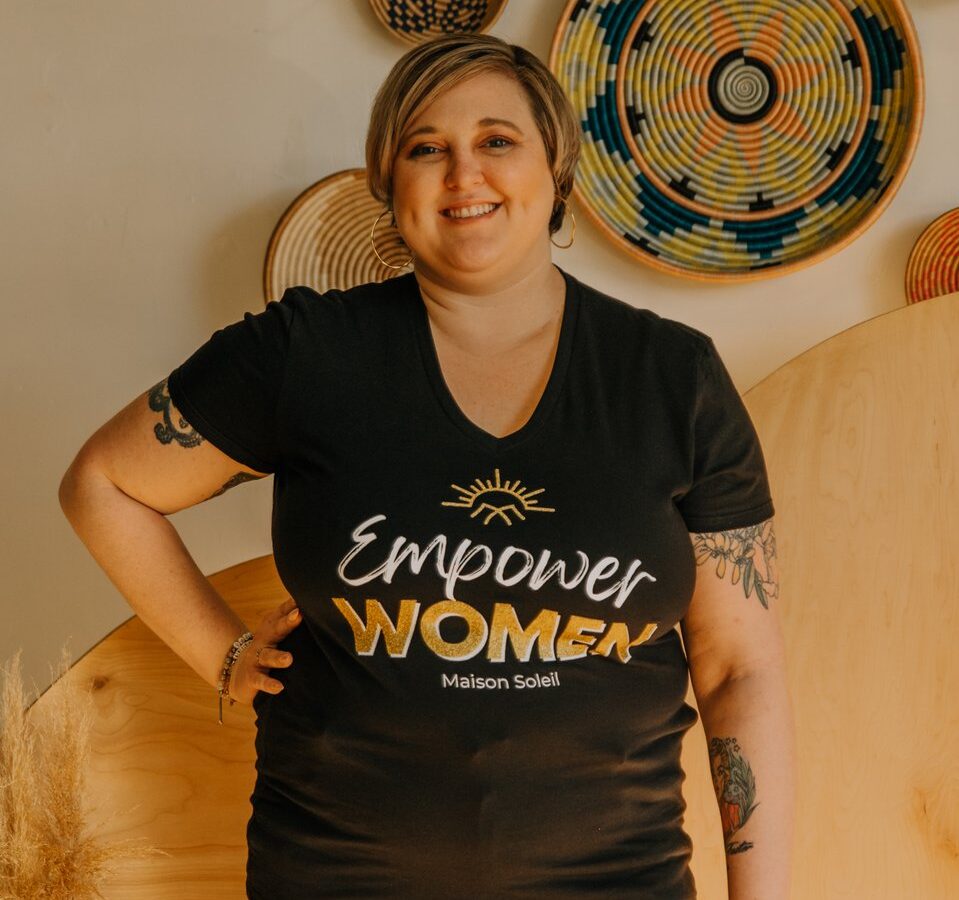 As she was browsing social media years ago, Sims discovered a brand called Trades of Hope, which sells fair trade jewelry and ethical fashion to combat major challenges faced by women around the world, including lack of jobs, human trafficking, poverty and social oppression. Sims became impassioned as she learned about the ways in which shopping fair trade empowers women and the ripple effect that extends to their communities. "Women are more likely to put the money back into the community than men are, which is an interesting concept to think about," she explains. "When I learned what fair trade was and how you could buy fair trade fashion—clothes, jewelry, home goods and bags—I was like, 'I'm never going back.'"
She decided to start her own business, first launching while living in Washington, D.C. in 2017. It was a time when more conversations were starting to circle around the frustrations of gender gaps in corporate America, and the #metoo movement was at a height. In short, it felt like an important time to focus on women's empowerment.
Sims would spend her weekends popping up at different vendor markets in both Baltimore and D.C., plus selling items online, all while maintaining a full-time accounting career.
At first, Sims thought she started the retail business because she was bored in her career. But now as she reflects back, she attributes the decision to a loss she experienced around the same time. Her grandmother passed away just a month before Sims' wedding, and the loss propelled her to start asking herself these questions: 'Am I doing what I want to do? Am I happy with my career and this corporate job that I have? Am I fulfilled? Am I giving back enough?'"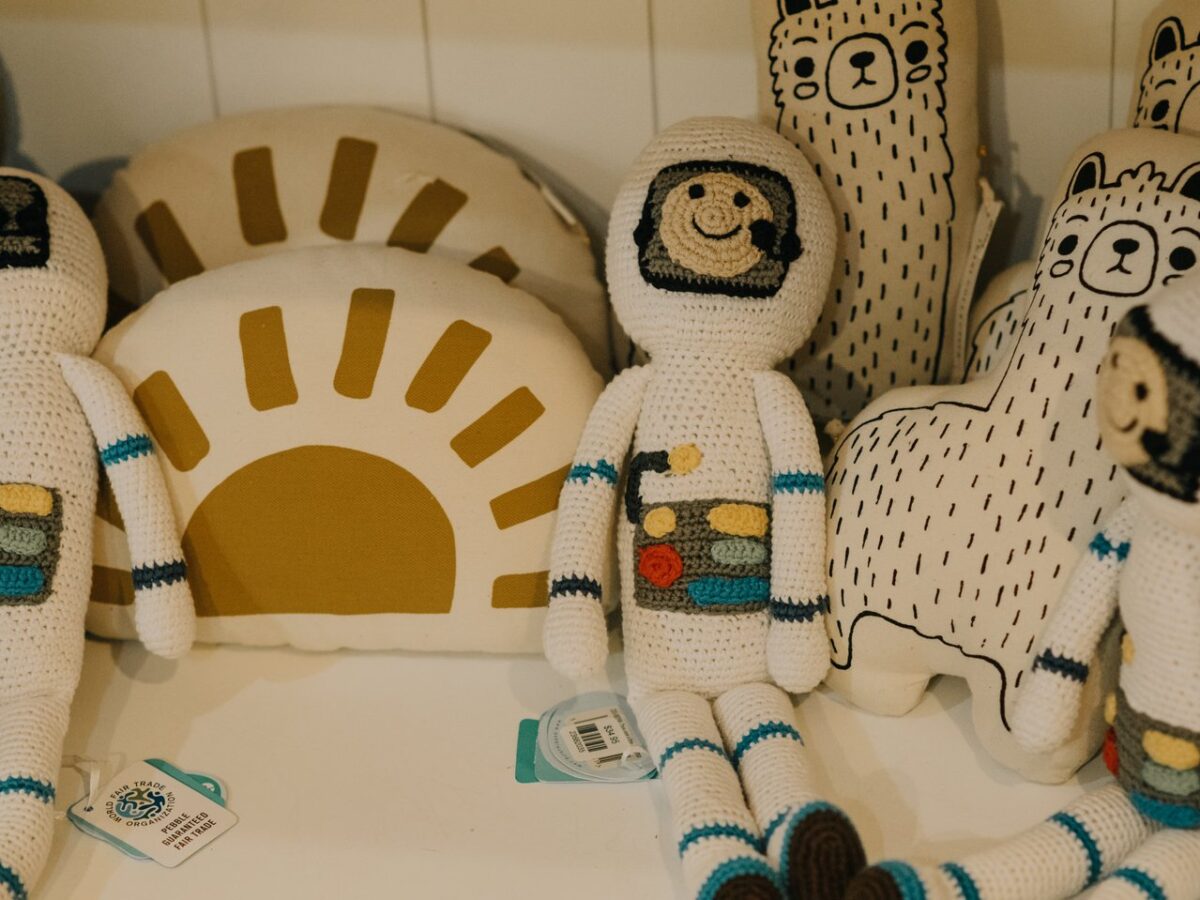 She ultimately decided that she should do something that not only gives back but also targets a specific socioeconomic background. "A lot of our artisans are women of color," she explains. "That's where my focus came into play."
After running her retail business as a side hustle for several years, Sims reached a point where she was ready to make a change. As she was in the process of entering a Ph.D. program to further her accounting career, she changed directions and instead decided to take a leap with her retail business. "Worst case scenario, at least I tried," she laughs.
Sims returned to her home city, and in July 2022, she launched a storefront in Ghent, which has allowed her to evolve her brand and grow the collection of merchandise.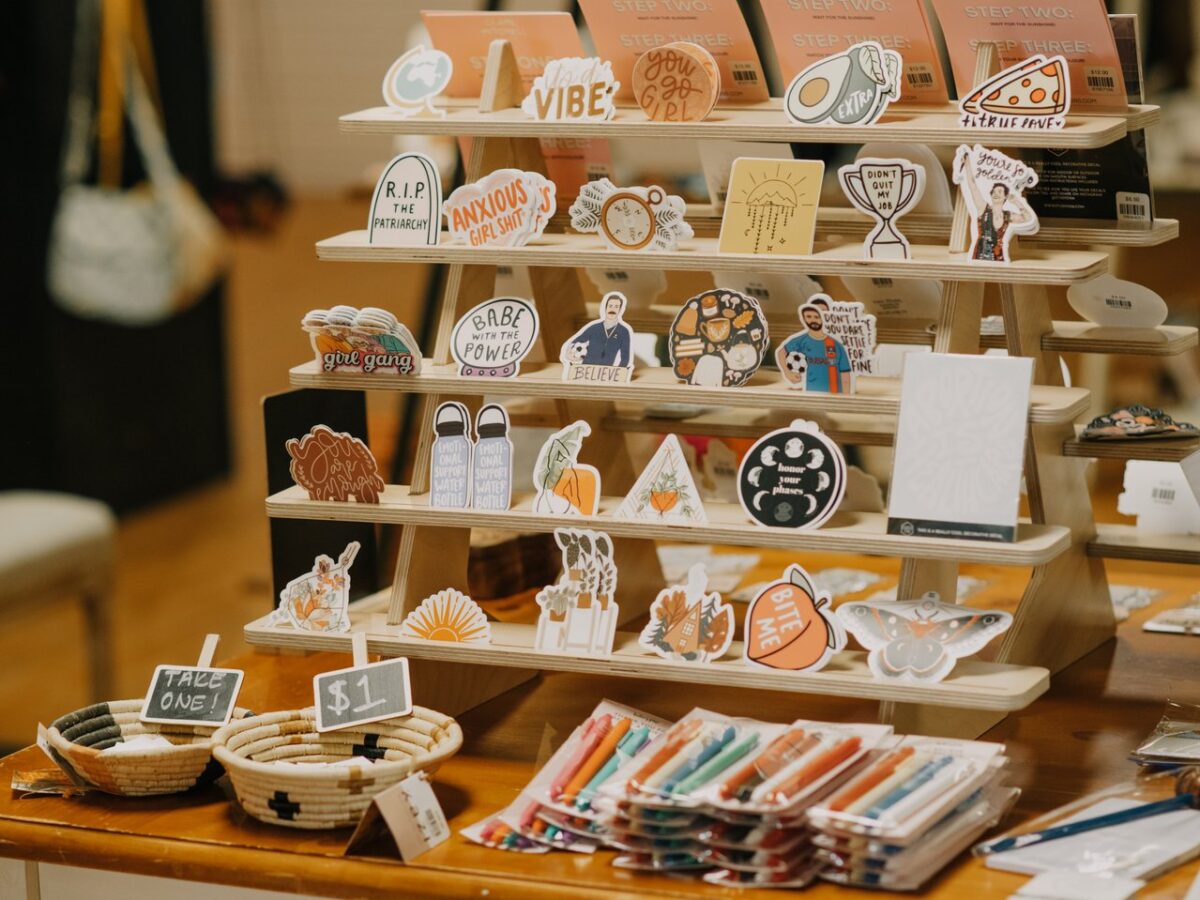 Maison Soleil features an ever-changing, high-quality, eclectic mix of clothing, accessories, home goods, cheeky greeting cards and stickers, baby items, bagged coffees and tees, wines, chocolates and macarons, gifts and more, created from women artisans around the world (plus some local women, too!) who earn fair wages for the products they create. The majority of items in Maison Soleil have been certified by the World Fair Trade Organization or the Fair Trade Federation, both of which vet brands practicing fair trade standards.
In addition to running a successful, ethically-focused retail business, Sims has gotten an opportunity to spread education and awareness on the importance of buying fair trade. "Some complain about the prices," she shares, even though she aims to price products affordably, with the majority costing less than $100. What she discovers through deeper conversation is that people may not understand what the term "fair trade" means or make the connection that for an artisan to be paid a fair wage for the product they're creating, the price is higher for the consumer.
"You have to think about the person who's making the product," Sims explains. "We're all connected. There is a person on the other side of the supply chain who's trying to make ends meet just like we are. They've got children. They want their community to thrive. It's not just a machine."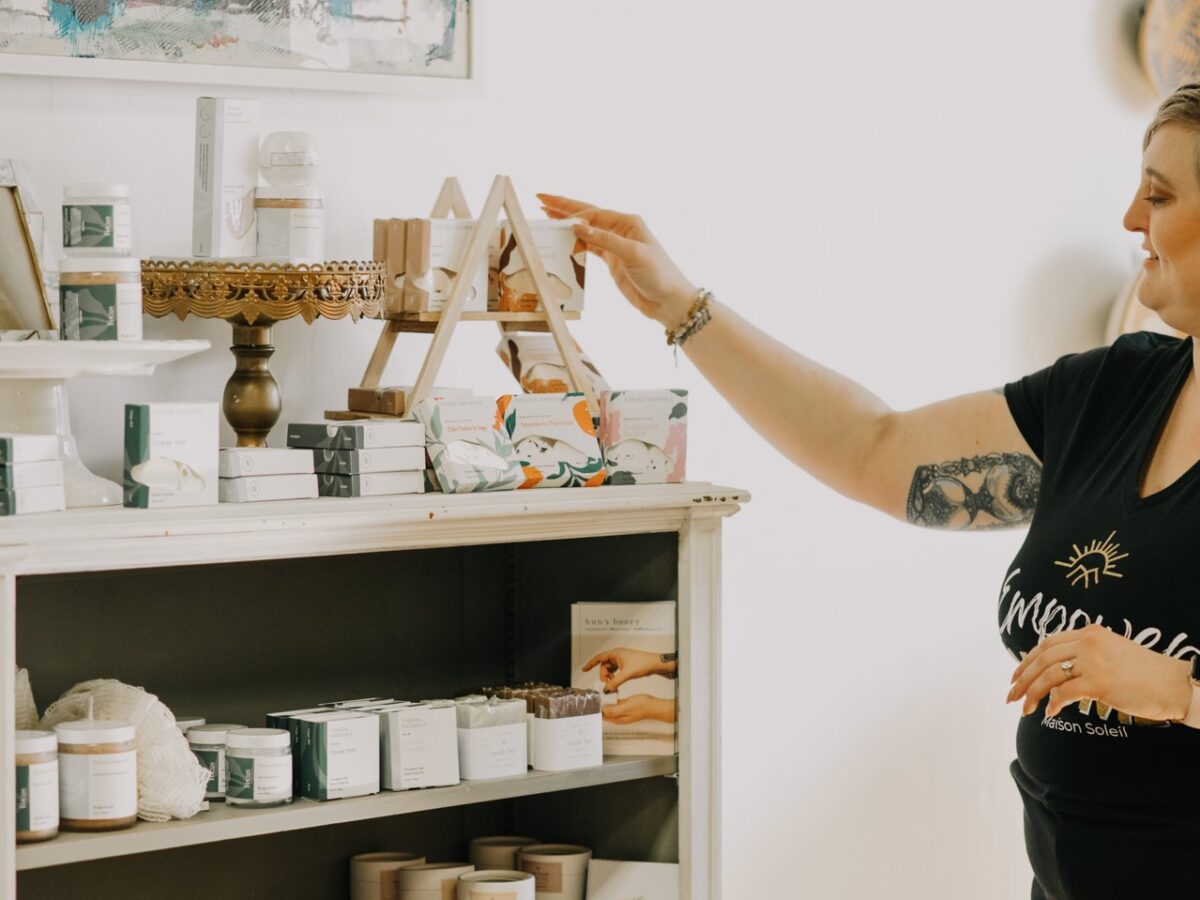 Sims urges people to consider the products they're buying. Sometimes lower prices mean that items were created in sweatshops by workers earning unfair wages. "A lot of people don't want to think about it or they'll say it's political," she says. "It's really not political. It's a human rights violation."
At the same time, Sims is careful not to exploit the artisans represented in her store or promote them in a way that evokes pity. "We want to lift these people up," she says. "They're now able to feed their children, put clothes on their backs, put a roof over their heads, send their kids to college—because of this dignified work."
Maison Soleil is open Tuesdays 11 a.m.–6 p.m. and Mondays 11 a.m.–4 p.m., or you can shop their online boutique any day, any time from anywhere.