You may be familiar with some of Norfolk's well-known attractions like Nauticus, the Chrysler Museum of Art, the Virginia Zoo and the Norfolk Botanical Garden. But just off the beaten path, there's some really cool, lesser-known gems just waiting to be discovered. These places and landmarks are part of what sets Norfolk apart from any other city. Here are a few of our favorite hidden gems to experience and share with others.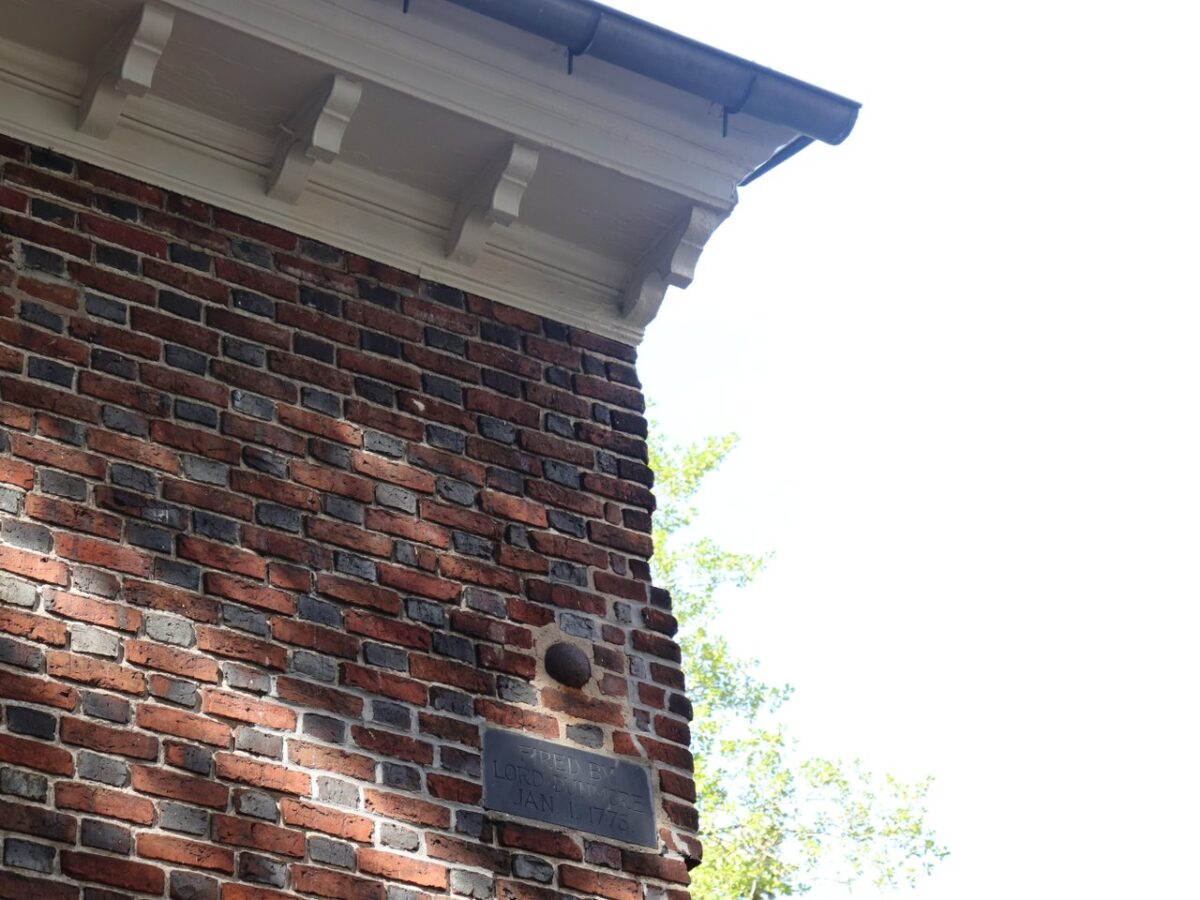 Downtown you can discover St. Paul's Episcopal Church, built in 1739. In addition to being the oldest building in Norfolk, having survived wars and fires, the church is a point of interest because of the cannonball lodged in the side of the building. This cannonball dates back to the Revolutionary War (more specifically New Year's day of 1776) when Lord Dunmore was fleeing Norfolk (due to defeat) and fled to his ship just offshore. From his ship, he fired this cannonball, which can still be seen today.
Cementiscope at the Plot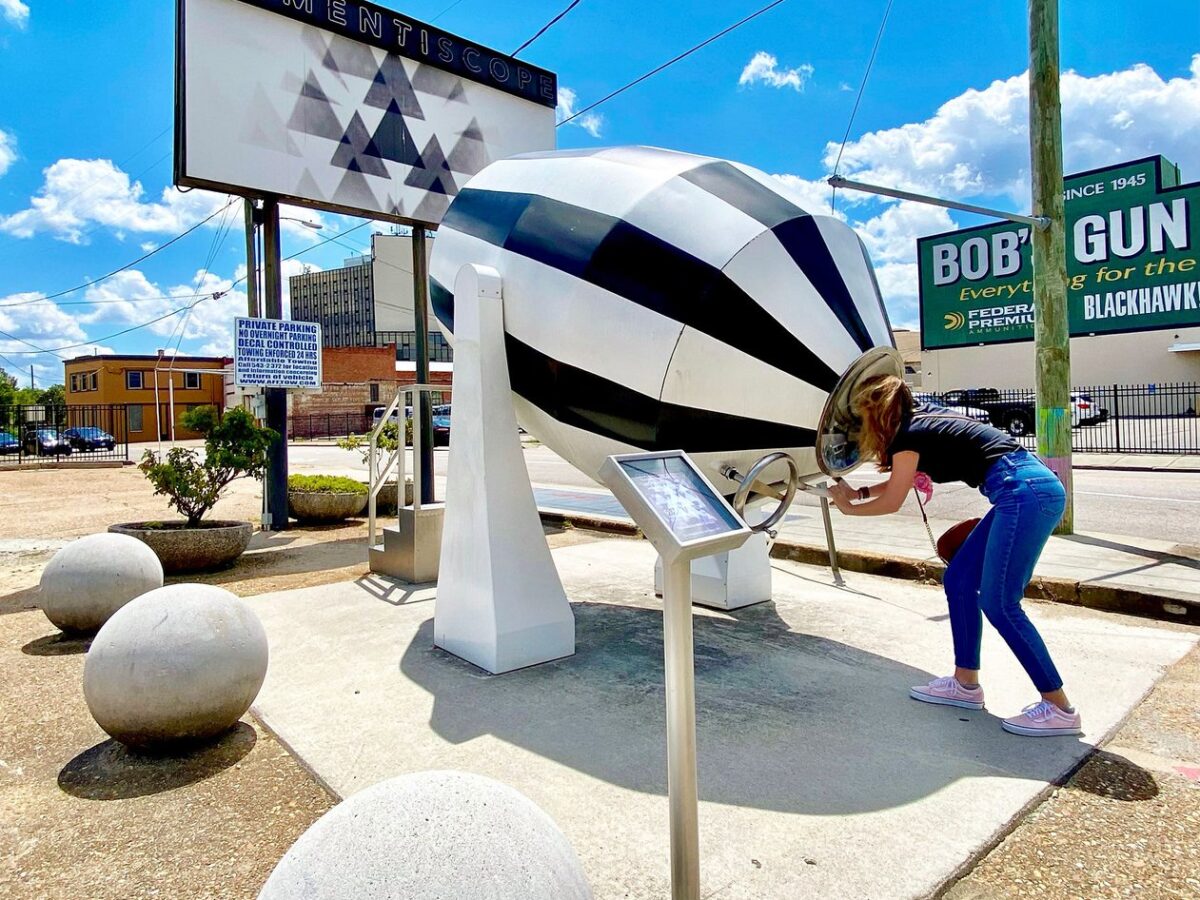 What could you do with a cement mixer … aside from mixing cement? If you're the creative type, you might turn it into a kaleidoscope. That's exactly what a group of artists (named Classitorium) came up with when working at the Chrysler Museum of Art with a goal to design a piece to honor new construction happening in the NEON (New Energy of Norfolk) District. The kaleidoscope weighs 3,000 pounds and features a hand-turned crank and LED lights. In short, yep, it really works, and yep, it's really cool.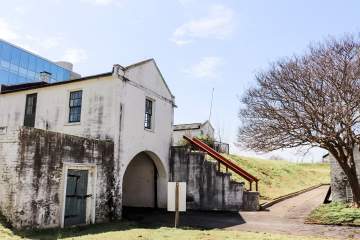 Fort Norfolk is the last remaining of 19 harbor-front forts authorized in 1794 by President George Washington. The fort's four-acre site, located in Ghent, overlooks the Elizabeth River and includes earthwork embankments, ramparts, a dungeon, officers' quarters, powder magazine, barracks and guardhouse. Most structures in the fort date to 1810. Admission is free, and self-guided tours are available during the week.
Fred Heutte Center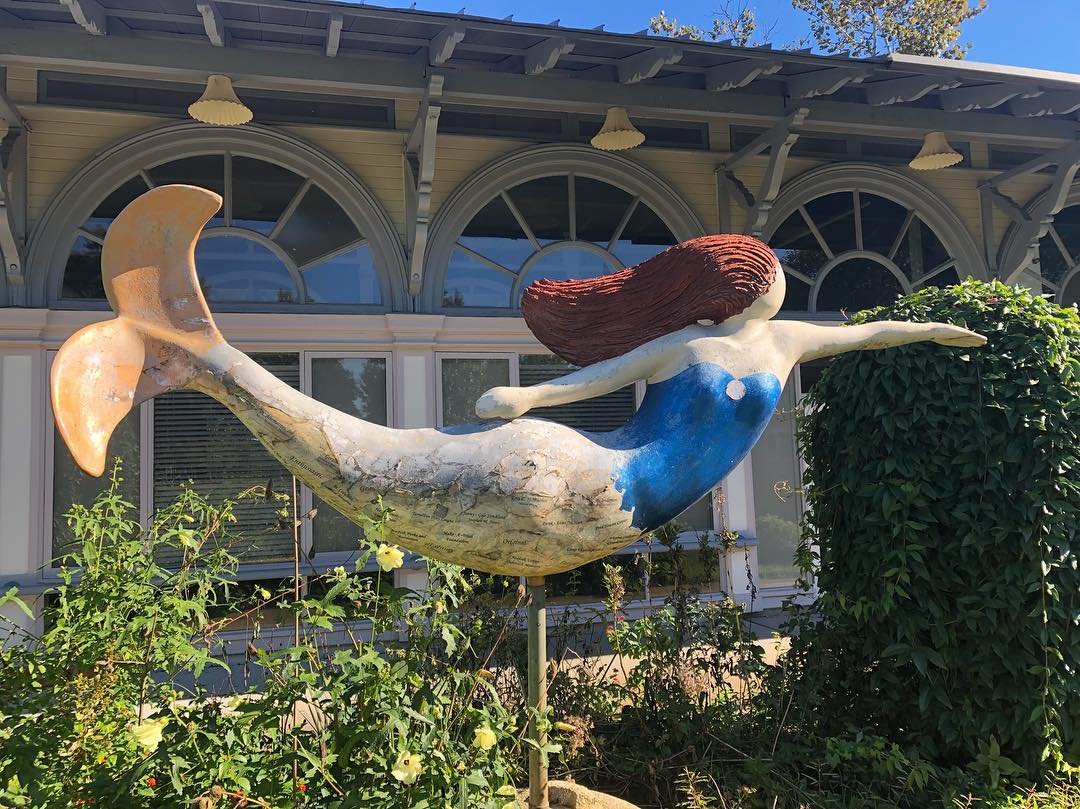 This might be Norfolk's best-kept secret! The Fred Heutte Center is a nonprofit horticultural center housed in a restored 1887 ferry terminal. The terminal served Norfolk and Portsmouth ferry riders up until 1952 and then was deconstructed to be relocated to 1000 Botetourt Gardens, the heart of Norfolk's Ghent neighborhood. The area incorporates four different gardens: a perennial garden, the herb knot garden, the heirloom vegetable garden, and a water garden.
McClure Field
Did you know Norfolk is home to the second oldest brick baseball stadium in the United States? McClure Field was constructed in 1918 and was host to several major league baseball stars such as Bob Feller, Pee Wee Reese, Dom DiMaggio and Phil Rizzuto who were playing on the field as members of one of the base's two teams: the Naval Training Station Bluejackets and the Naval Air Station Airmen. In 1943, the two teams were pitted against one another in a best-of-seven series. However, when it came time for the big playoff, the threat of offshore German U-boats put the base on lockdown, and the only people who got to see the intense, 11-day series game were sailors themselves.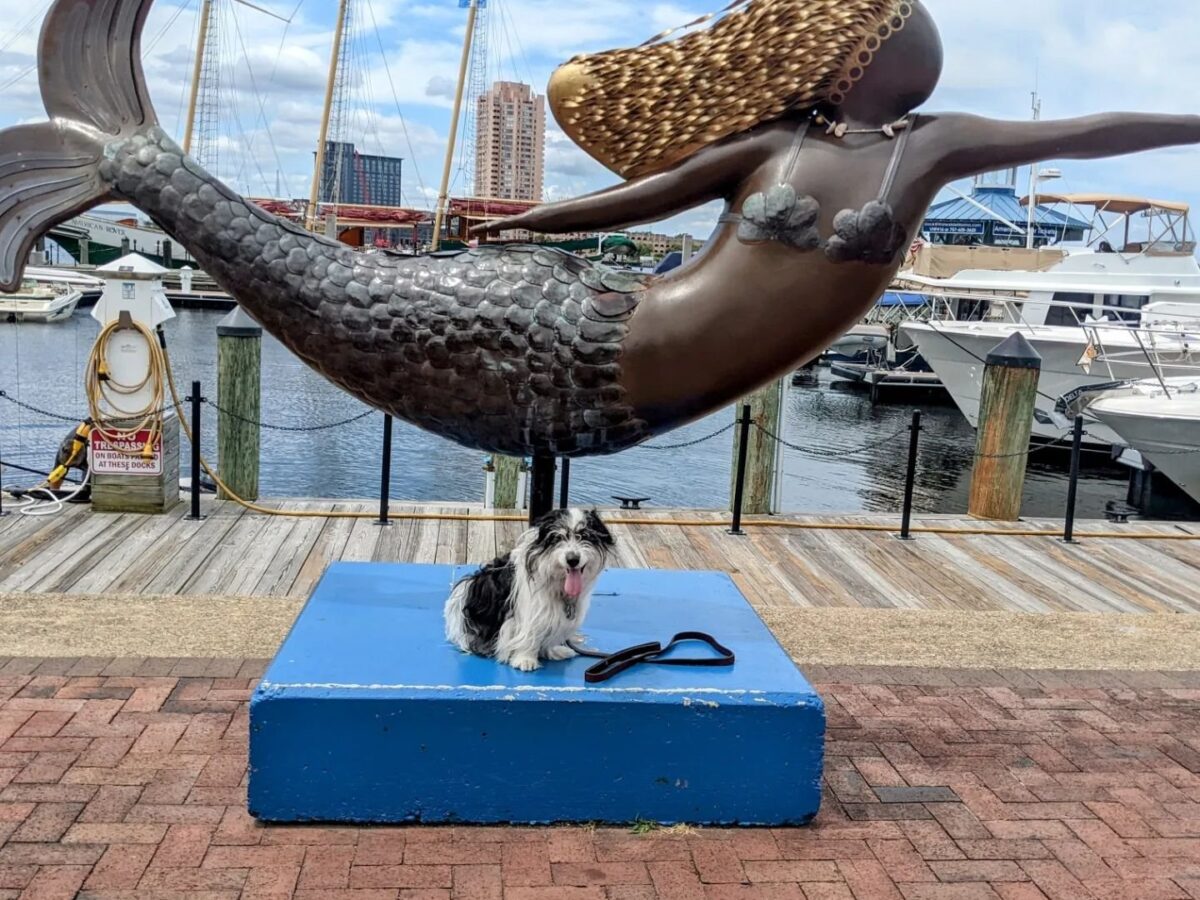 Though not technically hidden, all of Norfolk's mermaids can be pretty difficult to spot unless you're actively searching for them—which we highly recommend you do. Stop by our Visitor Center at 232 E. Main Street to pick up a Norfolk Mermaid map that will direct you the locations of each of these iconic and unique mermaids. Need some hints? Here's a few to get you started.
Mile Marker Zero
Have you seen mile marker zero behind the Nauticus campus? This once concrete grey dock became a canvas for local artist Rick Nickel. Beautifully painted on the spacious dock is a 3,000-square-foot mural, The Magenta Line, whose name derives from a navigational guide on the Intracoastal Waterway nautical charts. With hand-painted benches lining the dock, it makes for the perfect picnic spot. Contact Nauticus for Pier operating hours.
Norfolk Boat Club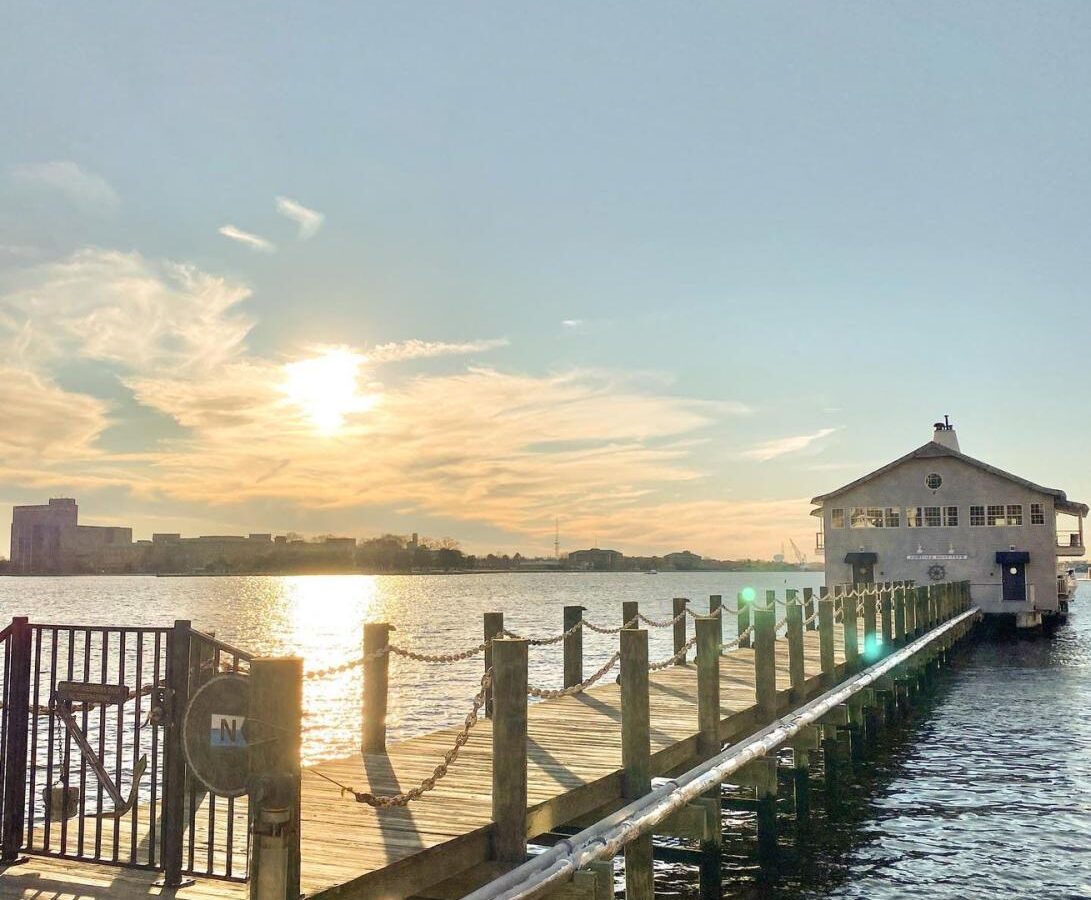 Norfolk has historical sights and homes dating back to the 1800s that are scattered throughout the city. Take a stroll through Freemason District and take notice of all the fascinating facades. At the end of West Freemason Street is Norfolk Boat Club, a Norfolk landmark since 1893! Not only is the Boat Club a staple landmark to Norfolk's history, but it also makes for an ideal place to watch the sun set.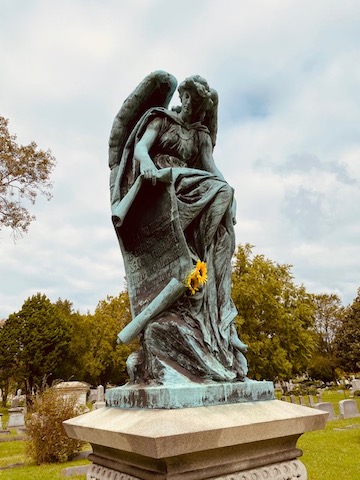 If you've never experienced a cemetery tour, Norfolk is a good city in which to start. The historic cemeteries, many filled with beautiful Victorian funerary art, provide a glimpse into the past and insight into some of the notable people who shaped Norfolk into what it is today. During an exploration, you can learn about Norfolk's 1855 yellow fever epidemic, view the expansive statues and mausoleum at Elmwood and pay respects to the place of burial for Black Union veterans. Learn about Norfolk's eight historic municipal cemeteries here.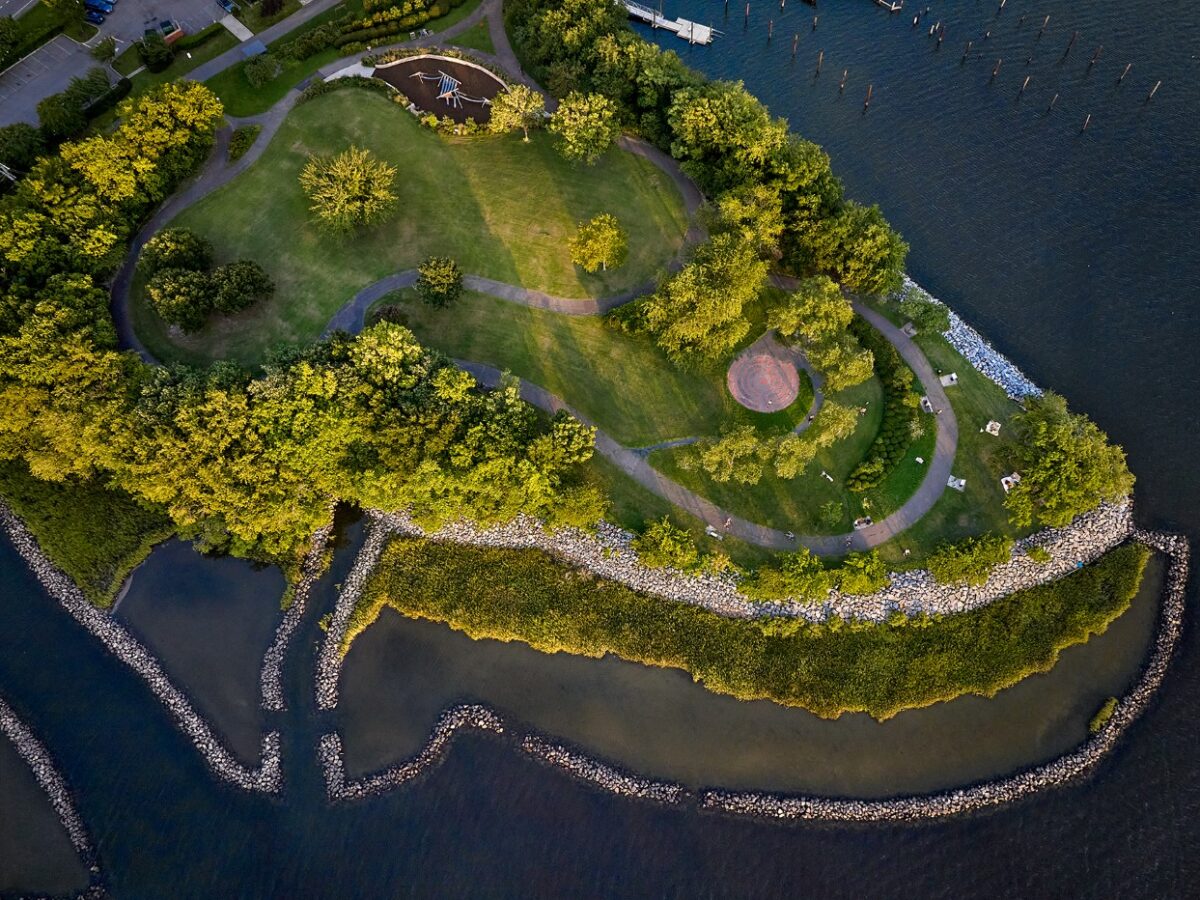 Located on the banks of the Elizabeth River directly off the path of the Elizabeth River Trail, Plum Point Park is an ideal place to go for running/jogging, picnics, boat watching, meditating or just having a plum good time. One of the cool highlights about Plum Point is the Double Turbo Challenges Course featuring a circuit of fun and challenging elements to improve agility, muscle tone and strength. A TerraSafe surface system underneath is designed to safely cushion falls or stumbles.
Quarantine Road
Constructed in 1783, Quarantine Road is one of the oldest roads in Norfolk to still exist. The purpose of the road was to minimize the spread of infectious diseases such as yellow fever from passengers and merchants. Take a stroll or bike down the throughway (crushed seashells line the way) to locate the historic maker that resides near Old Dominion University.
Weyanoke Bird and Wildlife Sanctuary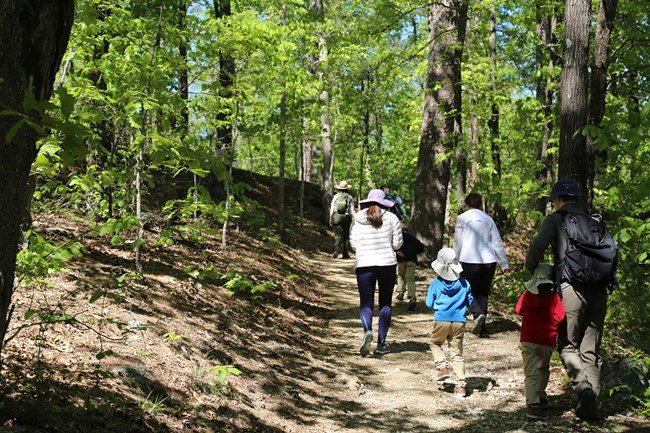 Located at 1509 Armistead Bridge Road, the Weyanoke Bird and Wildlife Sanctuary provides the perfect opportunity to get lost in nature for a bit. Explore seven acres of unspoiled land where you'll come across more than 150 species of flowers, shrubs and trees, plus unlimited opportunities for some of the best bird watching in the city. The name Weyanoke, you ask? Although allusions to Virginia's Weyanoke tribe are found in several places in Norfolk, there's no connection from the tribe to the sanctuary itself.