Spring is officially here, and with it comes a fresh season of events! Take the opportunity to experience Virginia Arts Festival's unforgettable performing arts lineup, including the Virginia International Tattoo. Immerse yourself in culture at a museum or art exhibit. There's also plenty of chances to get outside, especially with the Tides opening game kicking off an exciting season of baseball. Save the dates for these April events in Norfolk!
Ongoing
Barry Art Museum
During the last quarter of the nineteenth century, French dollmakers popularized a new type of bisque doll that would be the first to represent young children: the bébé. Unlike previous dolls (which resembled adults or teenagers), bébés offered children idealized representations of themselves; they transformed the doll industry by engaging the larger world. Appearing at international events like the World's Fair and advertised everywhere from story books to scientific articles, the bébé's influence has been expansive and varied, securing a prominent place in doll history.
Ongoing
Barry Art Museum
PERSPECTIVES: Modern and Contemporary Glass from the Waitzer Collection debuts selections from the Waitzer family's extraordinary gift of 165 glass artworks to the Museum.
Leah (1937–2021) and Richard Waitzer (1932–2019) of Norfolk, VA, shared a life-long interest in the arts that blossomed into a passion for collecting modern American painting and international glass sculpture. Naturally curious and thirsty for knowledge, the couple enjoyed decades of personal growth and intellectual enrichment from their active engagement with the field of contemporary glass sculpture and design. The Waitzers were mentors and friends to the Barrys, and their internationally significant contribution includes works that span the history of modern glass, from Louis Comfort Tiffany to Dale Chihuly and Lino Tagliapietra, among so many more.
Ongoing
Baron and Ellin Gordon Art GAlleries
Sam Bartlett is an American folk artist, public-art instigator, cartoonist, performer, musician, and composer. As an artist, Sam specializes in painting and cutting sculptures from salvaged wood. He derives inspiration from the naturally low stakes involved in using free materials. Bartlett does virtually no planning or sketching for his artwork, preferring to try to harness the energy of a first take. Common themes in his work include complex physical relationships between people, things on top of other things, things being bitten and eaten, old-time and Irish music communities and mortality.
April 1
Waterside District
Bring the noise! Every first Saturday is Silent Disco at Waterside District! Enjoy two DJs and a music video wall, one drink ticket, plus access to drink specials. 21 and over.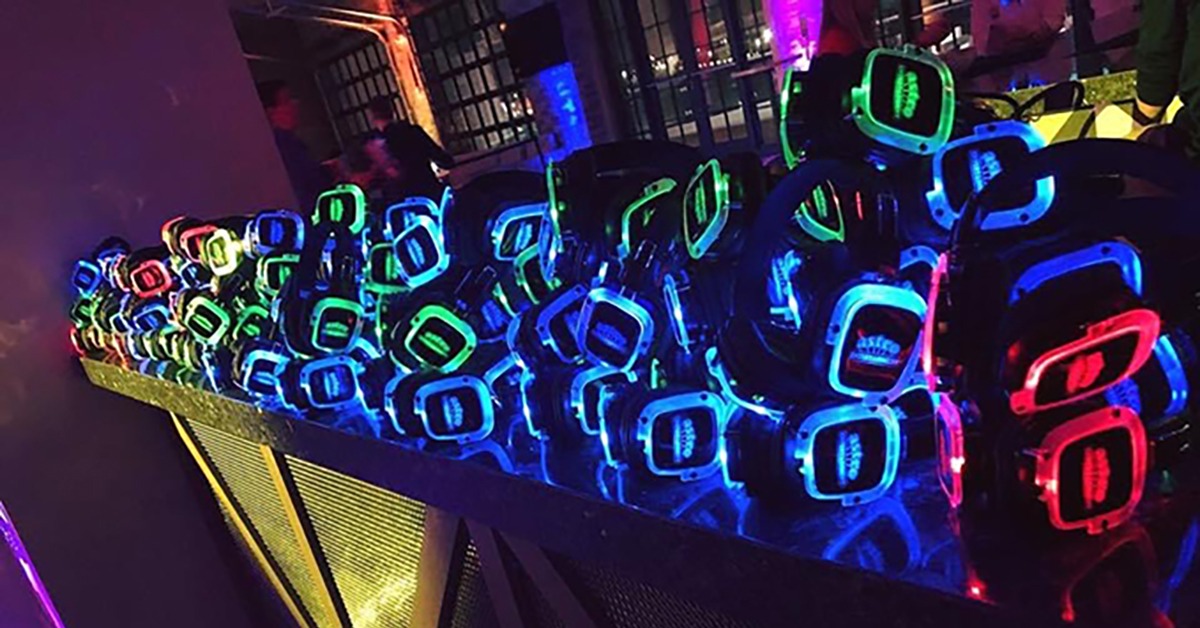 April 1
Sky's the Limit Yoga

Yoga + wine sounds mighty fine… don't you think? Join Sky's the Limit Yoga for fun and chill vibes on and off the mat. Danielle will guide you through an hour-long "feel good flow." Class will be filled with fun moves, dope songs and all the feels! After class, switch gears and sip on some wine with local sommelier and owner of Vino Culture Kiera Hill, who will guide participants through a tasting of four eclectic wines from around the world—perfect for early spring!
April 2
Waterside District
The nation's largest Mimosa Fest returns to Waterside District! Enjoy multiple venues, specialty mimosas, live entertainment and ONE BIG SUNDAY FUNDAY!
VIP Admission includes early admission + access to VIP section + (3) mimosas + drink specials.
General admission includes one mimosa + drink specials.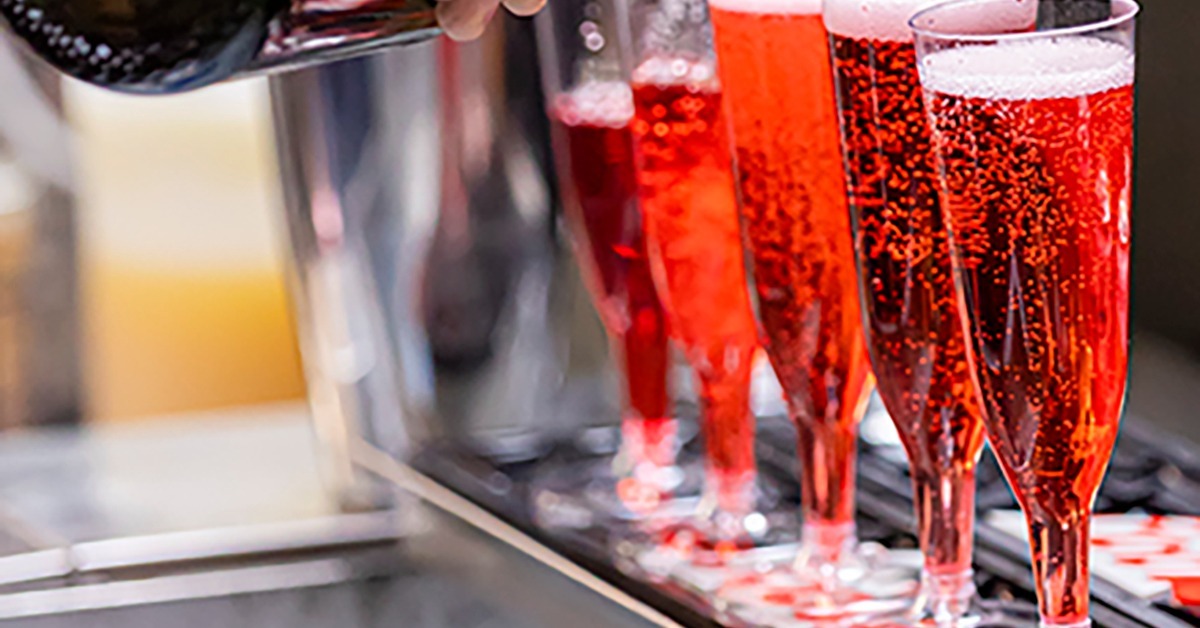 April 4–9, April 18–23
Harbor Park
Save the date of April 4 for the opening of Tides baseball season at-home games! Then look forward to supporting the home team all season with fun events like Wine Down Wednesday, DJ nights, Steam Education Nights, Star Wars Night, Filipino American Heritage Night, Bark in the Park, free photos with the Easter Bunny and more!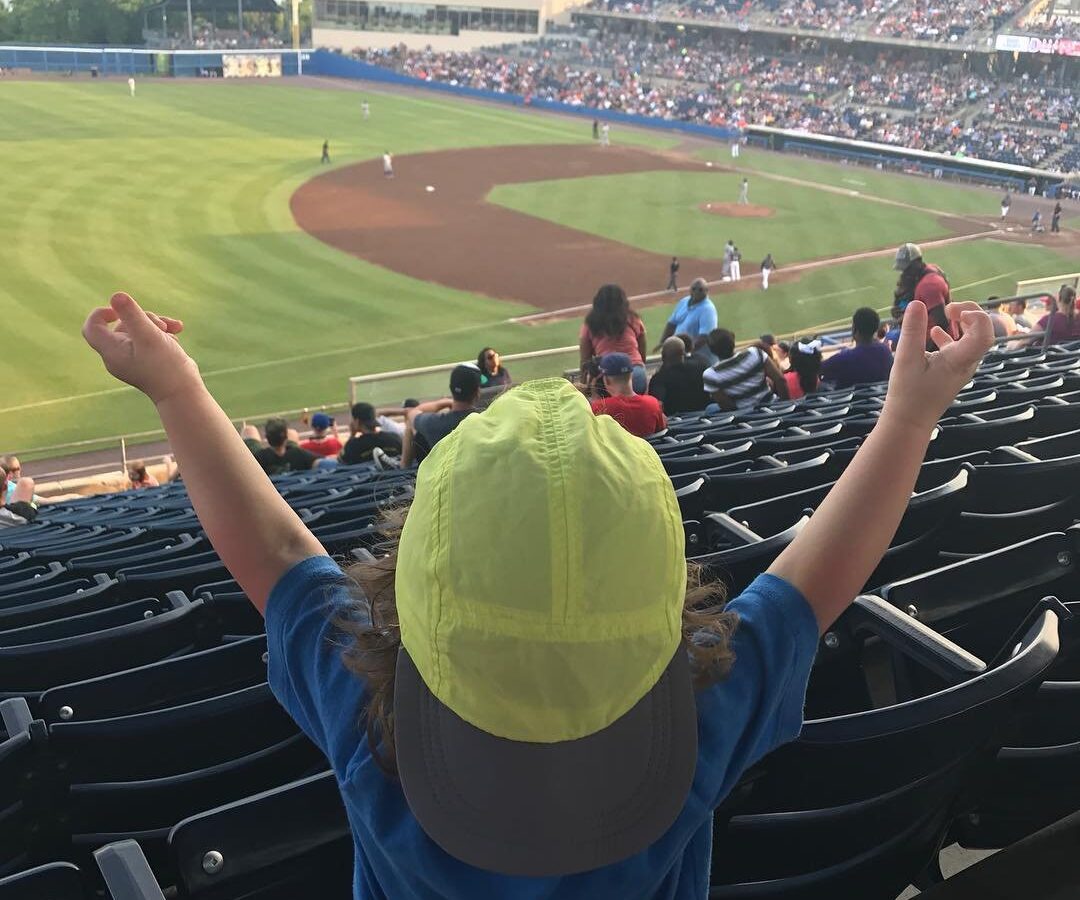 April 6
Harrison Opera House
Critics, fans and fellow comedians agree: Brian Regan is one of the most respected comedians in the country with Vanity Fair calling Brian, "The funniest stand-up alive," and Entertainment Weekly calling him, "Your favorite comedian's favorite comedian." Having built his 30-plus year career on the strength of his material alone, Brian's non-stop theater tour continuously fills the most beautiful venues across North America, visiting close to 100 cities each year.
April 6
The NorVa
Matt Bennett is an actor/musician living in Los Angeles. At 18 he made his acting debut on the hit Nickelodeon television show "Victorious." Since then he's appeared on "The Big Bang Theory," "Sam and Cat," "Gray's Anatomy," and in movies like "Me and Earl and the Dying Girl," "Bridesmaids," and "Stanford Prison Experiment". In 2023 you can catch Matt on the road with his new DJ night Party101, a throwback celebration of music from Nickelodeon and Disney Channel.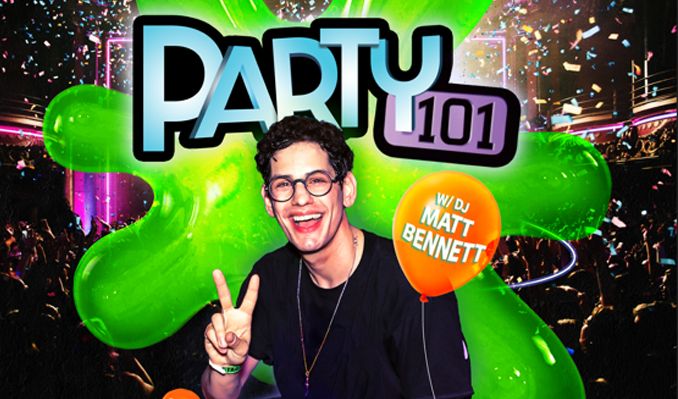 April 7
Chartway Arena
Grammy nominated rap artist GLORILLA makes a stop at Chartway Arena. She'll be joined on stage by Luh Tyler, YvngxChris and Lay Bankz.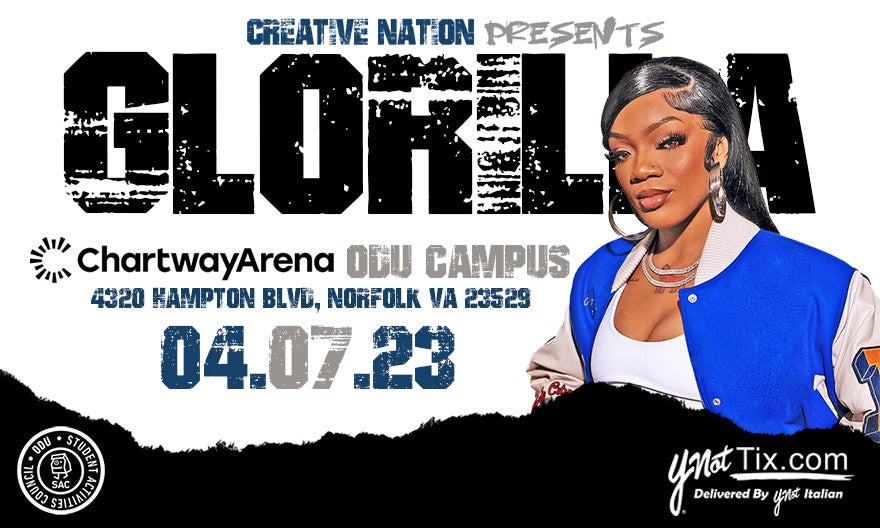 April 8
The Norva
Chase Rice has established himself as a powerful force in Nashville and beyond. With 2.2 million albums sold and over 2.1 billion total streams, plus a legion of passionate fans, Rice sees the recent single "If I Were Rock & Roll" as a launching pad for music that says what he wants to say and how he wants to say it.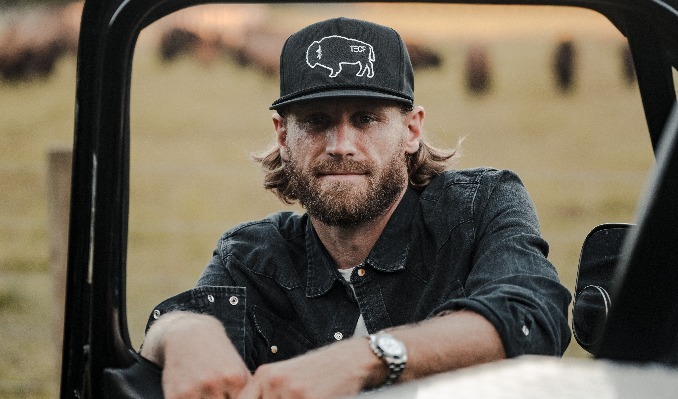 April 9
The Norva
Most well-known for a mellow and laconic vocal approach, yet capable of switching to an outwardly emotional mode with sung hooks, Atlanta-based rapper K Camp toiled underground for years before he achieved commercial success with "Money Baby" and "Cut Her Off" (both 2013).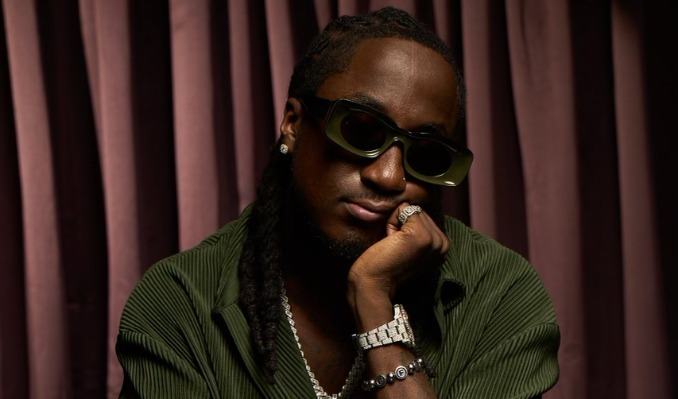 Through April 9
Chrysler Hall
HAMILTON is the story of America then, told by America now. Featuring a score that blends hip-hop, jazz, R&B and Broadway, HAMILTON has taken the story of American founding father Alexander Hamilton and created a revolutionary moment in theatre—a musical that has had a profound impact on culture, politics, and education.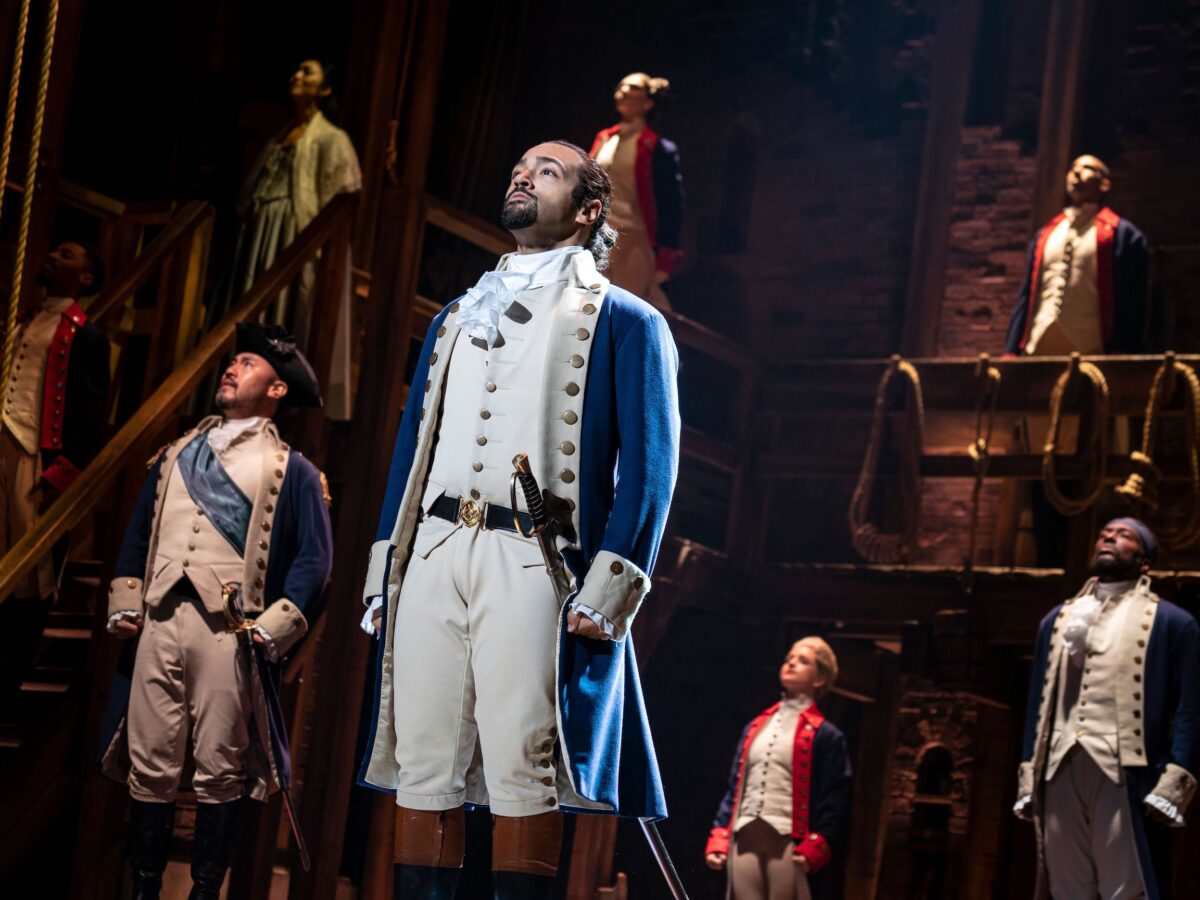 April 14–16
Chrysler Hall
This sleek company, as versatile as it is beautiful, has been transformed by its Artistic Director, Angel Corella—the legendary former American Ballet Theatre principal called "nothing short of perfect" by The New York Times. When Corella set out to stage the classic Swan Lake for Philadelphia Ballet, he brought decades of experience, and the result is a revelation, an experience that fully forms the characters of the prince, the spellbound "swans" and the romance at the heart of the story. Add to that, vivid storytelling, "gorgeous costumes" and sets (Phindie.com) and a company of dancers drawn from the best in the ballet world, and you have an unforgettable experience, "dazzling…and lovely to behold" (Bachtrack.com).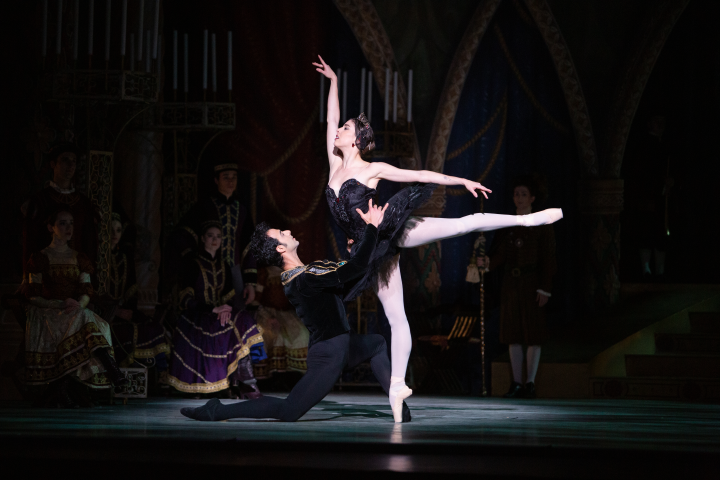 April 15
Virginia Zoo
Unleash your inner wild child during this adults-only evening at the Zoo! Trails and exhibits will be open late, and there will be drinks, a DJ and a Food Truck Round-Up alongside yard games to play in the Event Field.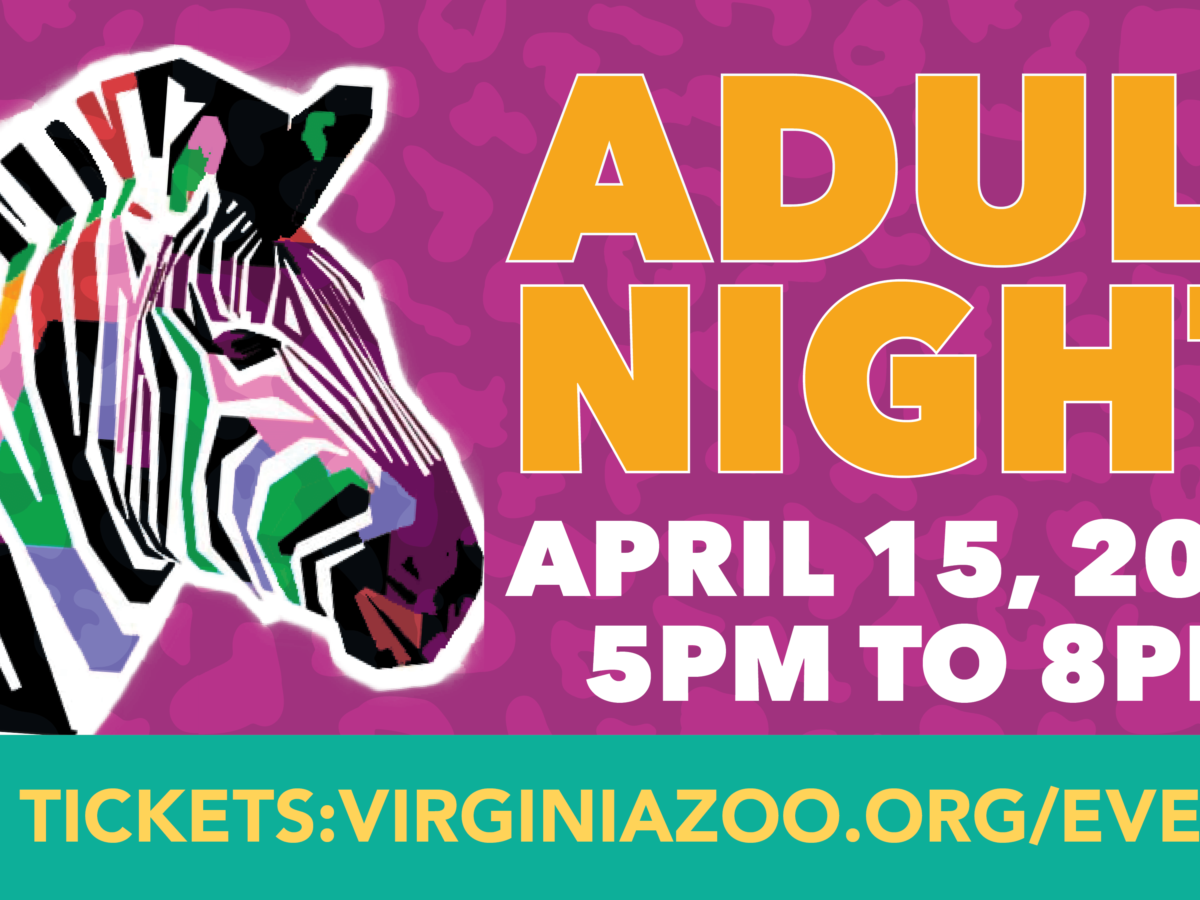 April 15
Waterside District
Alright, stop, collaborate and listen! Time to lace up your high tops, put your fanny pack on and get piggy with it to the best music of the '90s!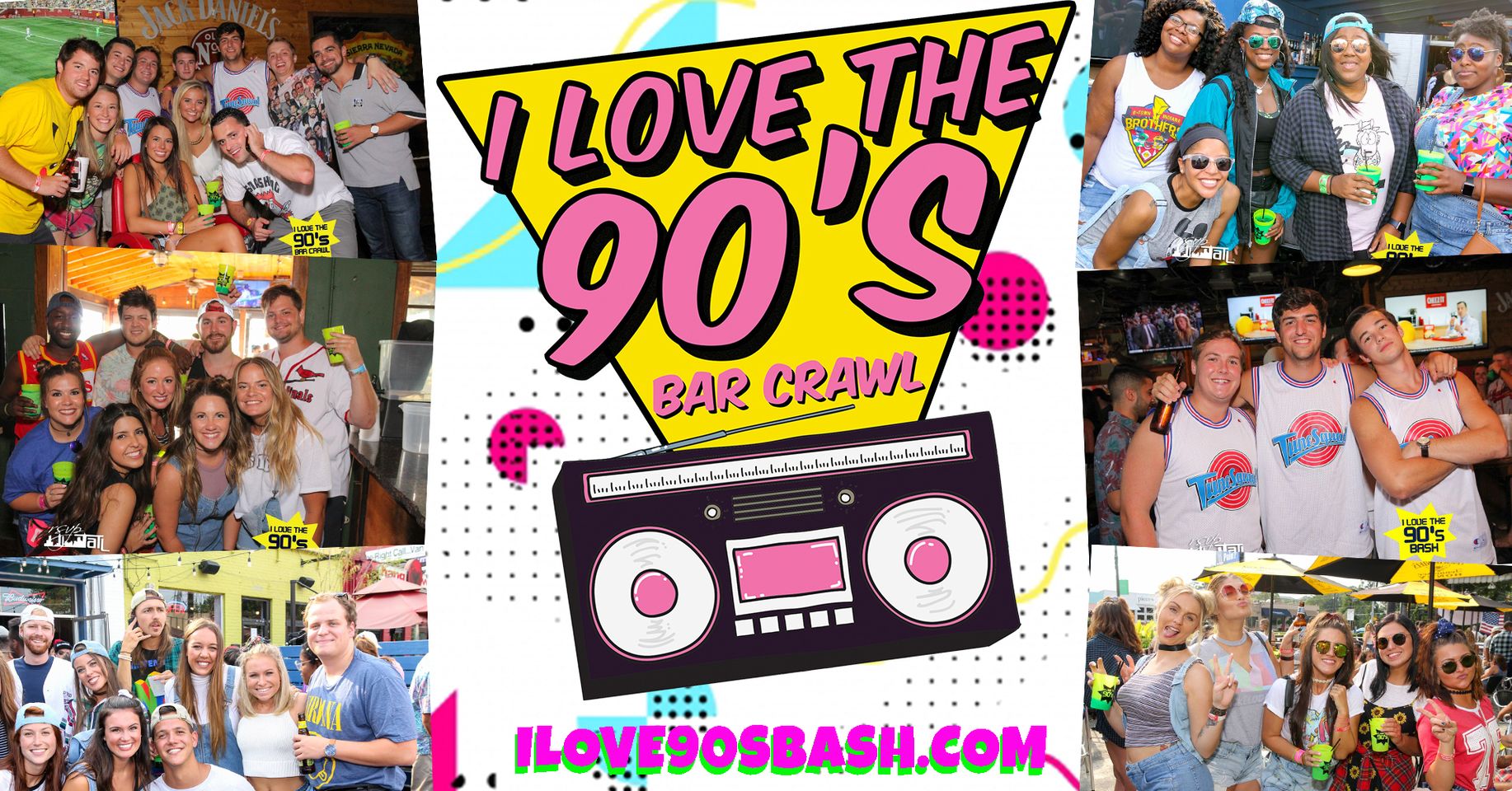 April 15
The NorVa
Orville Peck is a country recording artist and songwriter known for his deep baritone voice, strong musicianship and songs that are sincere yet bold in their storytelling. Never confirming his identity, Orville, who is openly gay and lived an itinerant life, is never seen without his signature, fringed mask. Orville, known for his unique personal style, has collaborated with many fashion brands including but not limited to Beyoncé's Ivy Park, Dior, Michael KORS and Pamela Love amongst others.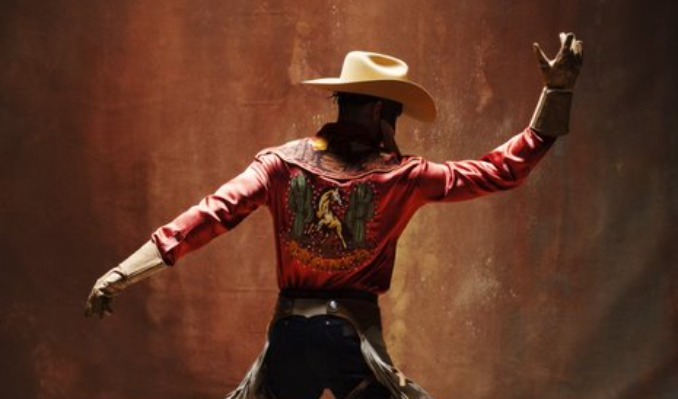 April 20–23
Scope Arena
The largest spectacle of music and might offers an astounding display of inspirational military music, majestic massed pipes and drums, show-stopping drill team maneuvers and more.
The heartbeat of the 2023 Virginia International Tattoo will be its incredible international cast of more than 800 performers, with bands from the U.S. Army, Navy and Marine Corps joined by civilian and military performers from seven nations. You'll see returning favorites such as Norway's Band and Drill Team of His Majesty the King's Guard, the Singapore Armed Force Central Band and the Massed Pipes and rums from four nations. The Tattoo will also include first time performers which are sure to become new favorites, including the Latvian Central Band. The soul of the 2023 Virginia International Tattoo will be an emotional and grateful "Tribute to Military Families."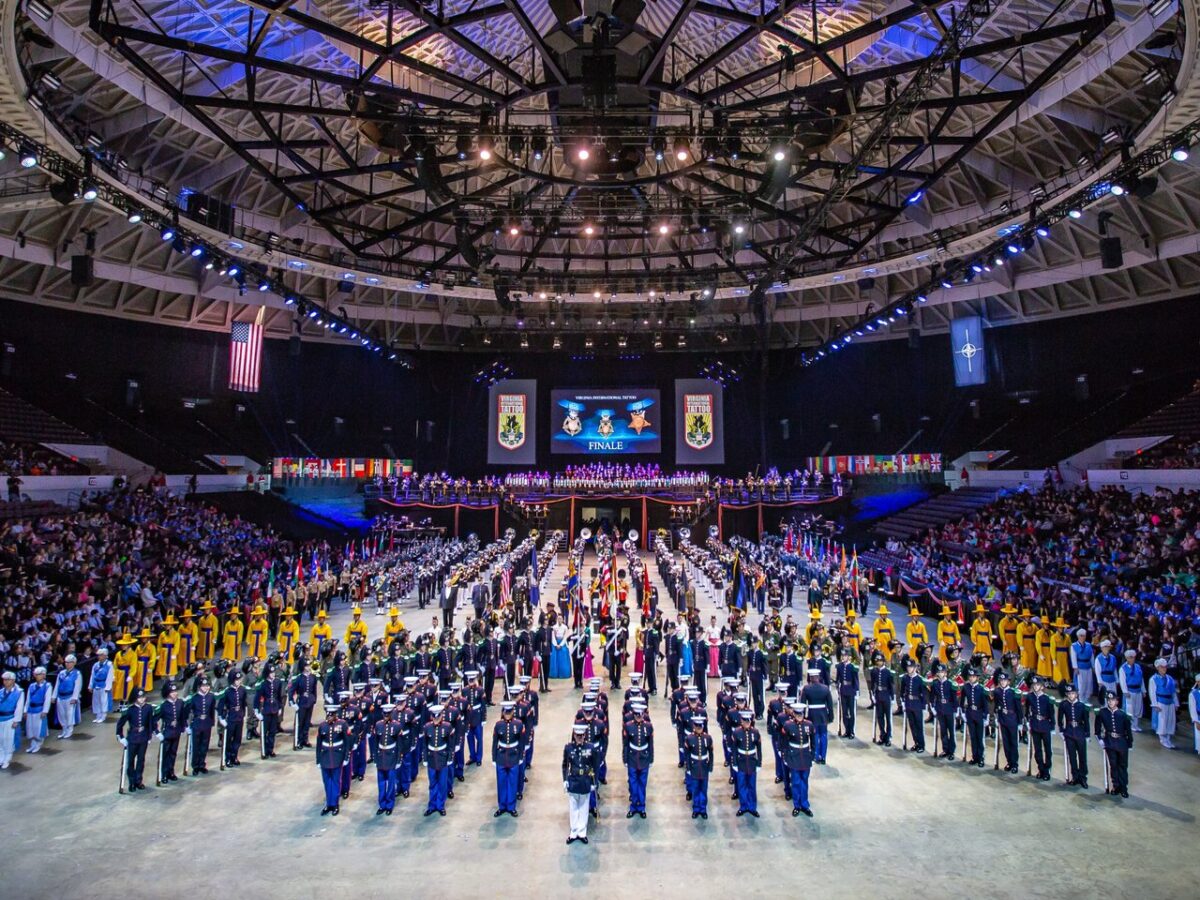 April 20, April 22
Scope and Town Point Park
Come celebrate the NATO alliance during the Virginia International Tattoo during two days of events. Enjoy military music and ceremony on the SCOPE Plaza during the Norfolk NATO Festival Flag Raising. Then on Saturday, experience the longest continuously running parade in Hampton Roads and the only parade in the United States honoring NATO. Finally, join in a celebration and appreciation of our local NATO headquarters. Interact with NATO representatives and explore international heritage with cultural performances, international art, cuisine and craft beers. Come celebrate with the whole family in a European street fair atmosphere in Downtown Norfolk.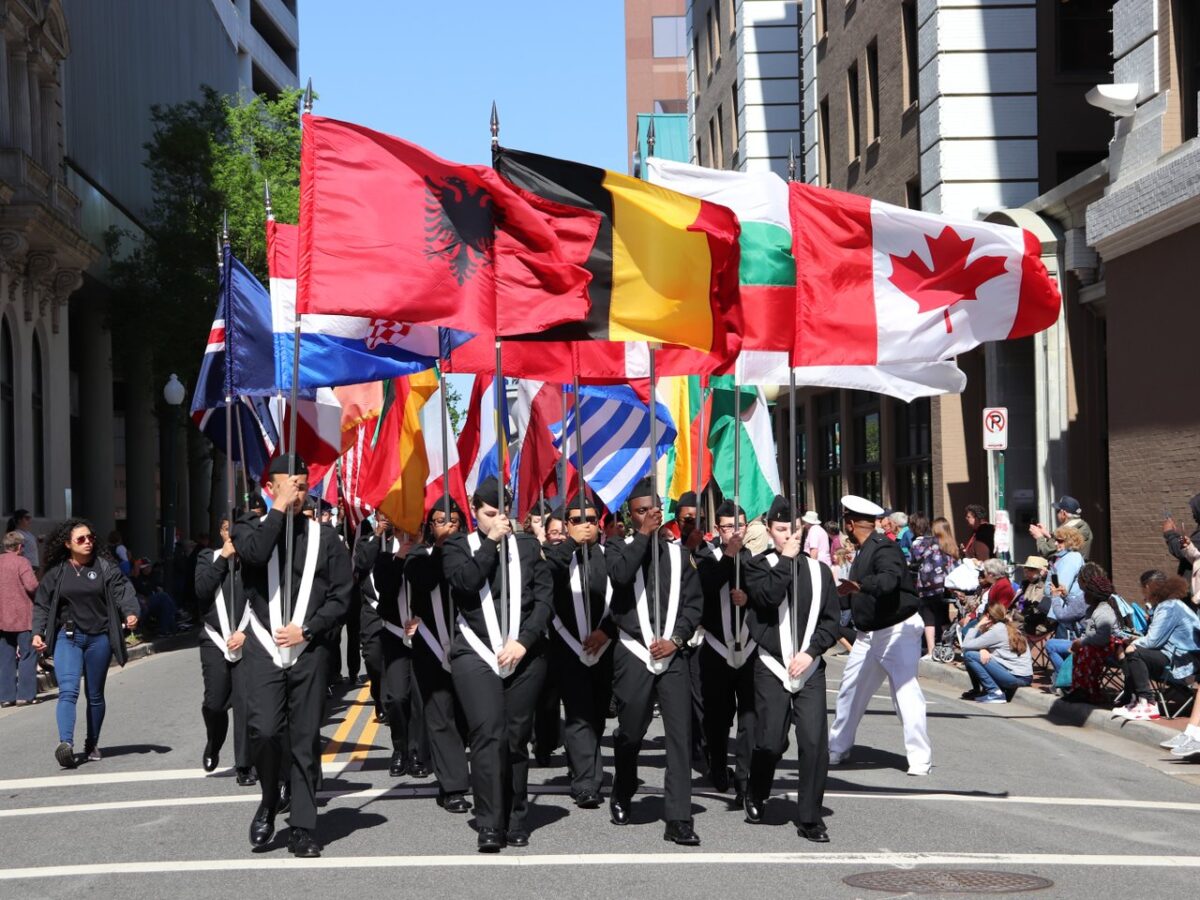 April 22
Elizabeth River Trail
April 22 is Earth Day, and it's also Celebrate Trails Day! Show the Elizabeth River Trail, our community and the environment some love by leading a cleanup on the trail. Plan a cleanup in any of these trail sections: Harbor Park, Downtown Waterfront, Freemason Sentara Loop, Fort Norfolk, Lamberts Point, Larchmont/Edgewater or Lochhaven.
Start by registering your cleanup, completing your cleanup on April 22 and then reporting your cleanup.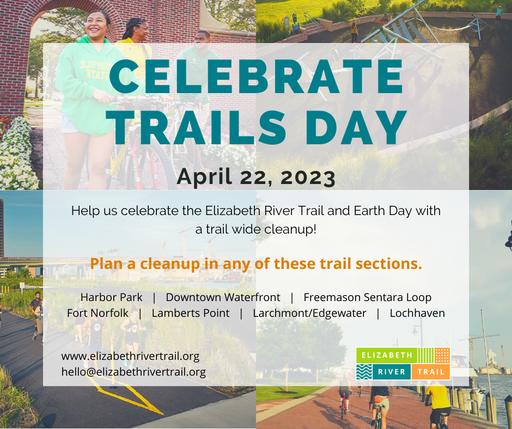 April 22
Sky's the Limit Yoga Co.
Join Danielle Talley (aka The Caffeinated Yogi) as she guides you on the mat and DJ CanRock as he spins the tunes IN YO EARS… Okay, in your headphones… but that's still pretty rad, don't ya think?! This is a great way for you to disconnect from your soundings as you will only hear Danielle and the beats in your noise canceling headphones. Class is open to all levels, but headsets are limited! Snag a ticket in advance to guarantee your spot!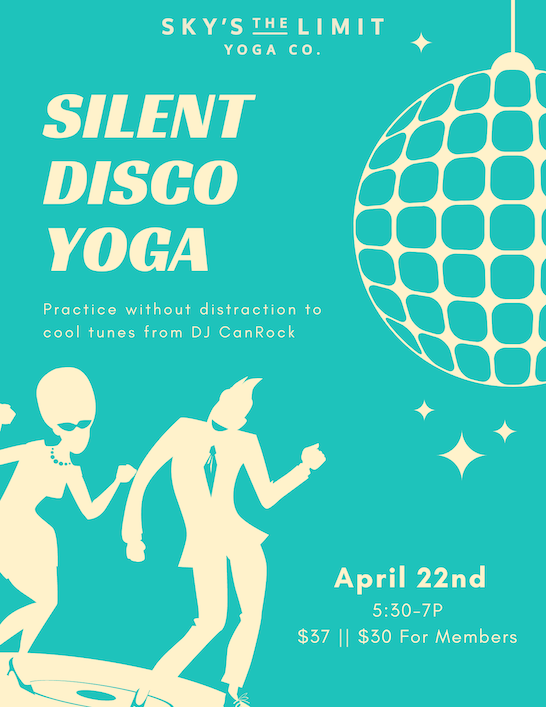 April 22
Chartway Arena
Performing brand new music from their latest album and fresh stage production, this will be an evening you won't soon forget!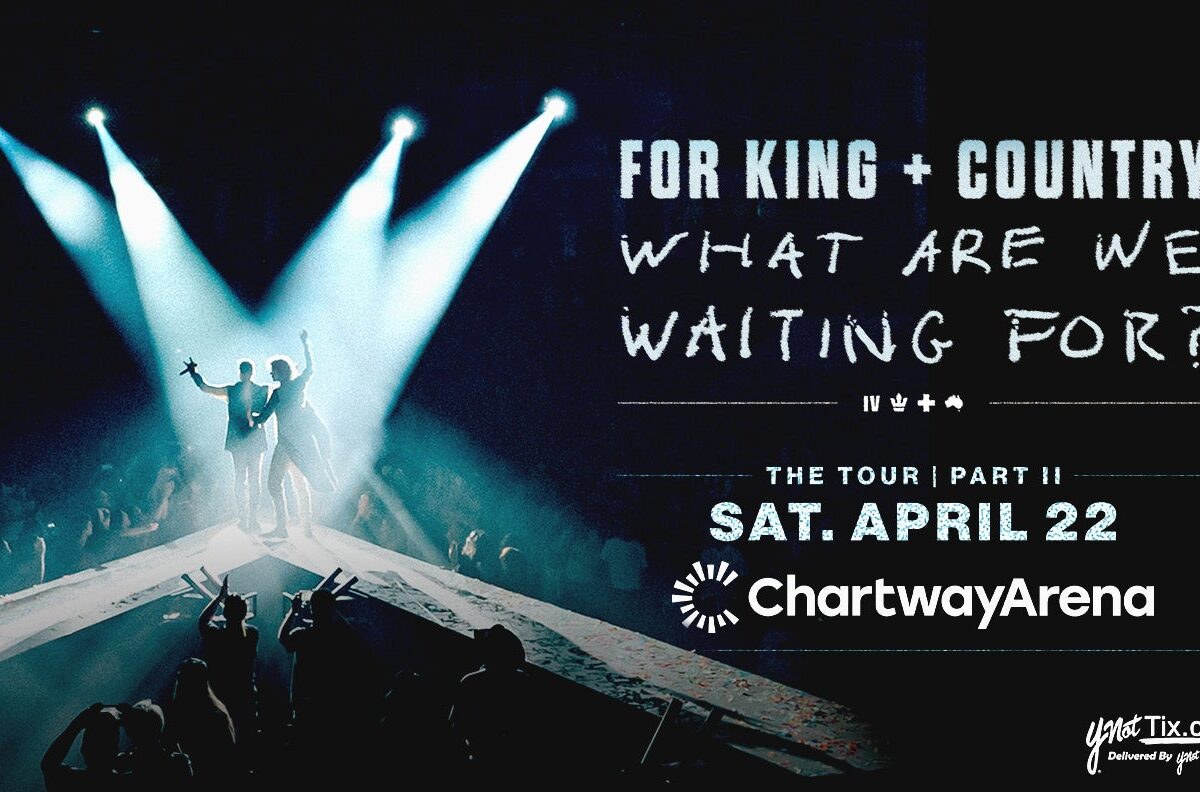 April 22
Chrysler Hall
His Symphony No. 1 was reportedly Tchaikovsky's own favorite piece. Like Tchaikovsky, composer Anna Clyne, an inventive collaborator once described by NPR as "fearless," always tells a story with her music to create a very distinct sound and color. Also on the program is the piece lovingly called "Rach 2" by its legions of devotees—the ultimate piano thrill ride.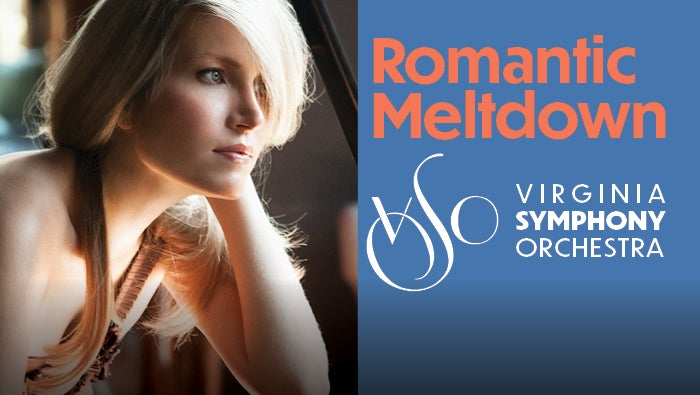 April 28–30
Chrysler Hall
This legendary company, beloved by generations of audiences and revered by critics around the world, lifts audiences to their feet with performances of classics by their founder, the Presidential Medal of Freedom-awarded Kennedy Center Honoree Alvin Ailey, and some of the most exciting contemporary choreographers of the 20th and 21st century. "The dancing is wonderful—assured, skillful, incredibly fast. The evening concludes, as does every performance, with Ailey's Revelations, from 1960, set to spirituals and gospel, a triumphant hymn to the human spirit, moving from a sense of sorrow to joy-filled life" (The Guardian, UK).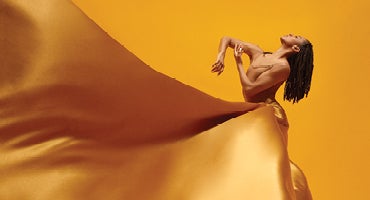 April 29
Chartway Arena
Taste of India is one of the largest Asian Indian Festivals in Virginia attracting about 7,000 to 10,000 people each year. It is a collaborative effort of hundreds of Indians living in Hampton Roads in order to share the heritage with residents of Hampton Roads. It is on one of the most popular cultural single-day events organized by any ethnic group in the region.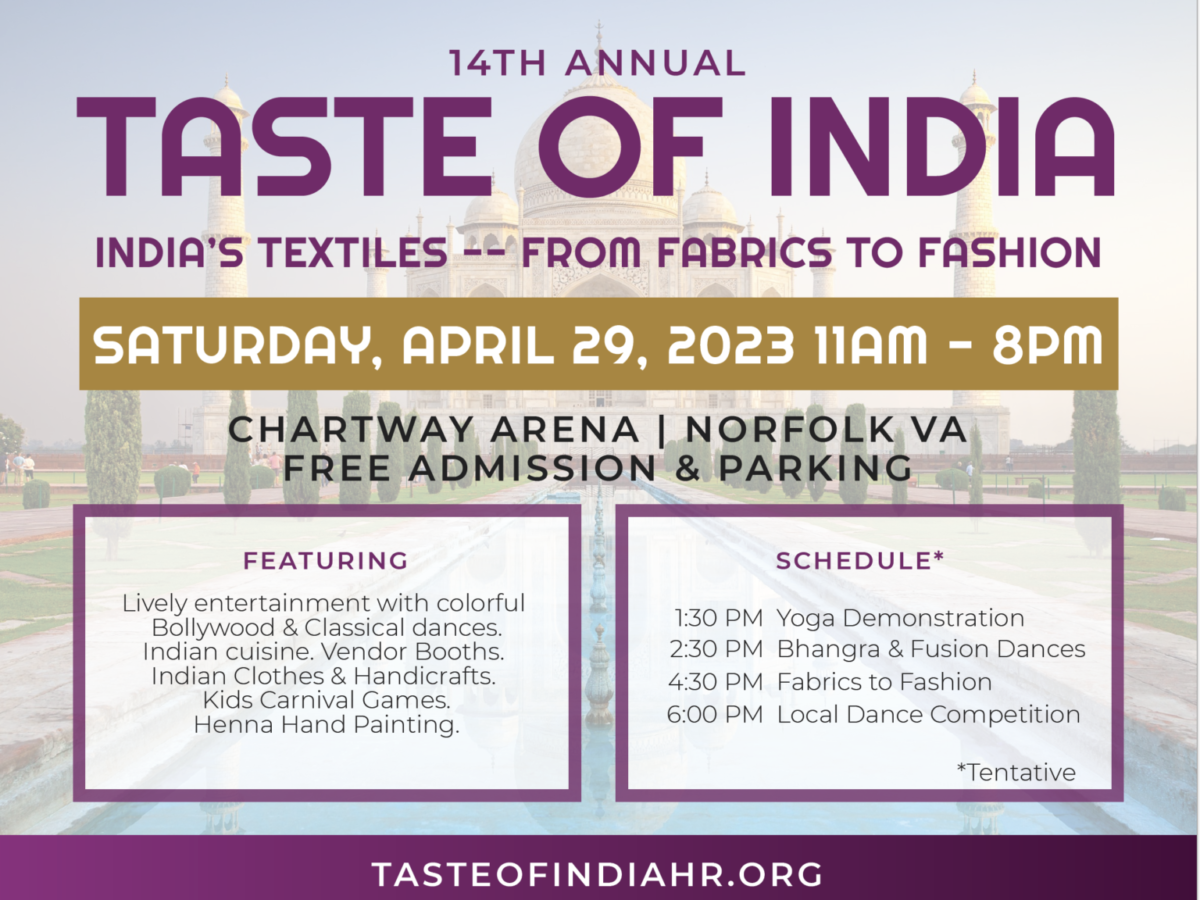 Through April 30
Nauticus
Get your game on and discover how innovation has shaped the video game industry! Game Changers takes you on a fascinating journey, exploring the past and uncovering the future of gaming. Game Changers examines how the intersection of audio, storytelling, graphics, and gameplay creates the immersive environment of current video gaming systems.