Photo opportunities are endless in Norfolk. The city is filled with beautiful sites to see and gems to discover. Fill your camera with mermaids or beautiful waterfront views. These 16 spots are guaranteed to help you get inspired and bring out the photographer in you!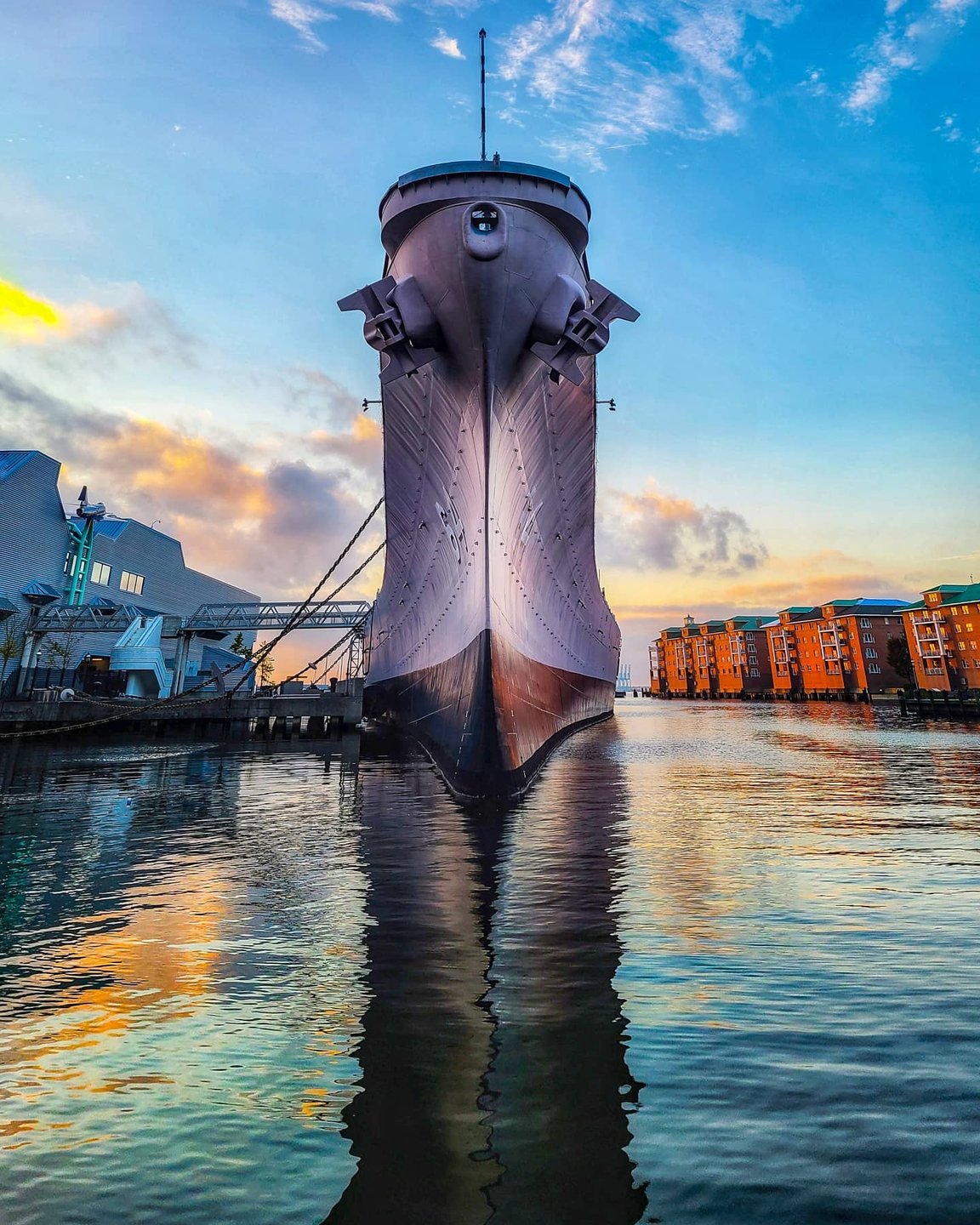 There are only three other battleships this big in the nation, making this a truly unique place to capture. The massive guns on the Battleship Wisconsin will tower over you at 66 feet, making an awe-inspiring picture. Admission is required to access this location, but it's worth it, as it includes a tour of the ship with lots of other great photo opportunities.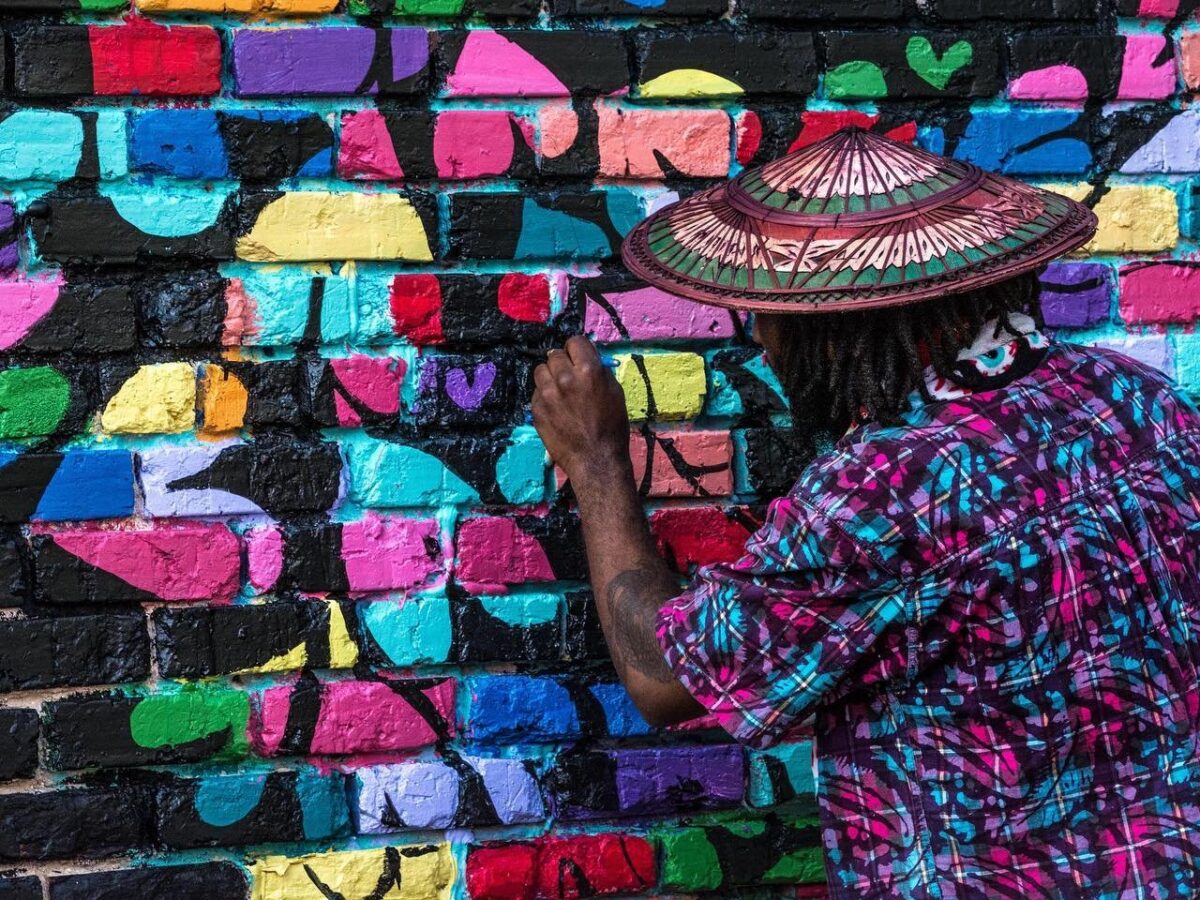 We can't talk about Instagrammable spots without mentioning Norfolk's Neon Arts District. Streets lined with unique and colorful murals provide you with the perfect backdrop for an Instagram photo shoot. The rainbow fence at The Plot tends to be a local favorite. What's most exciting about the NEON District is that the art is always changing, with new murals being added each year. So, each time you visit, there will be new inspiration to photograph.
3. Norfolk's Waterfront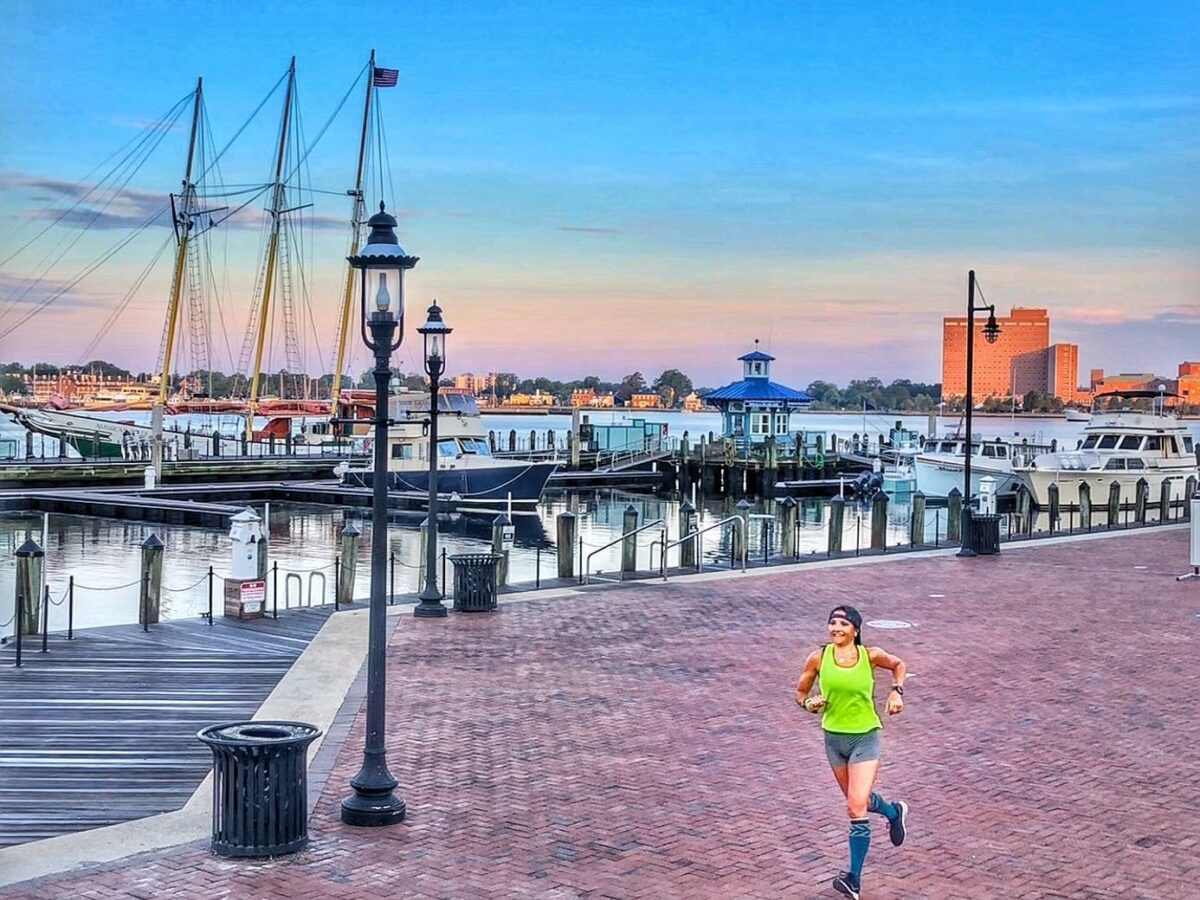 The sweeping waterfront views and yachts at Waterside make for a beautiful shot to show off to your friends. Get your nautical vibes on at the marina located in Downtown Norfolk or in Town Point Park. You can also grab a bite to eat at the Waterside District for great foodie photos!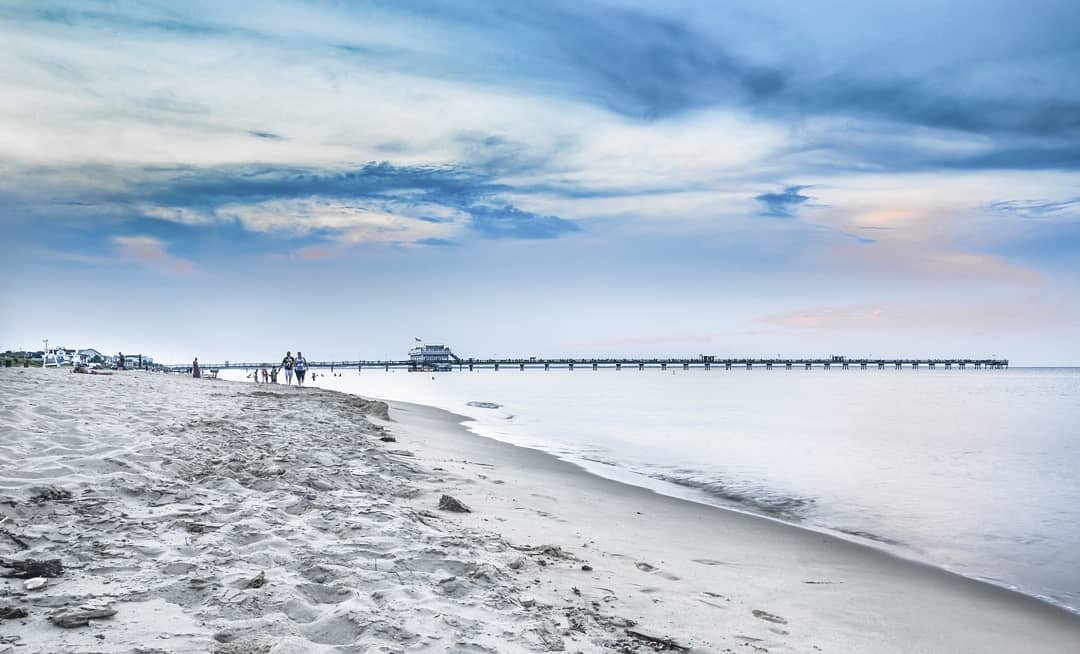 Head to Norfolk's iconic fishing pier in Ocean View where the inspiration for photos is endless! Pose beneath the colorful city directional sign at sunset, or capture an artistic photo of the pier, which is the longest freestanding pier in North America.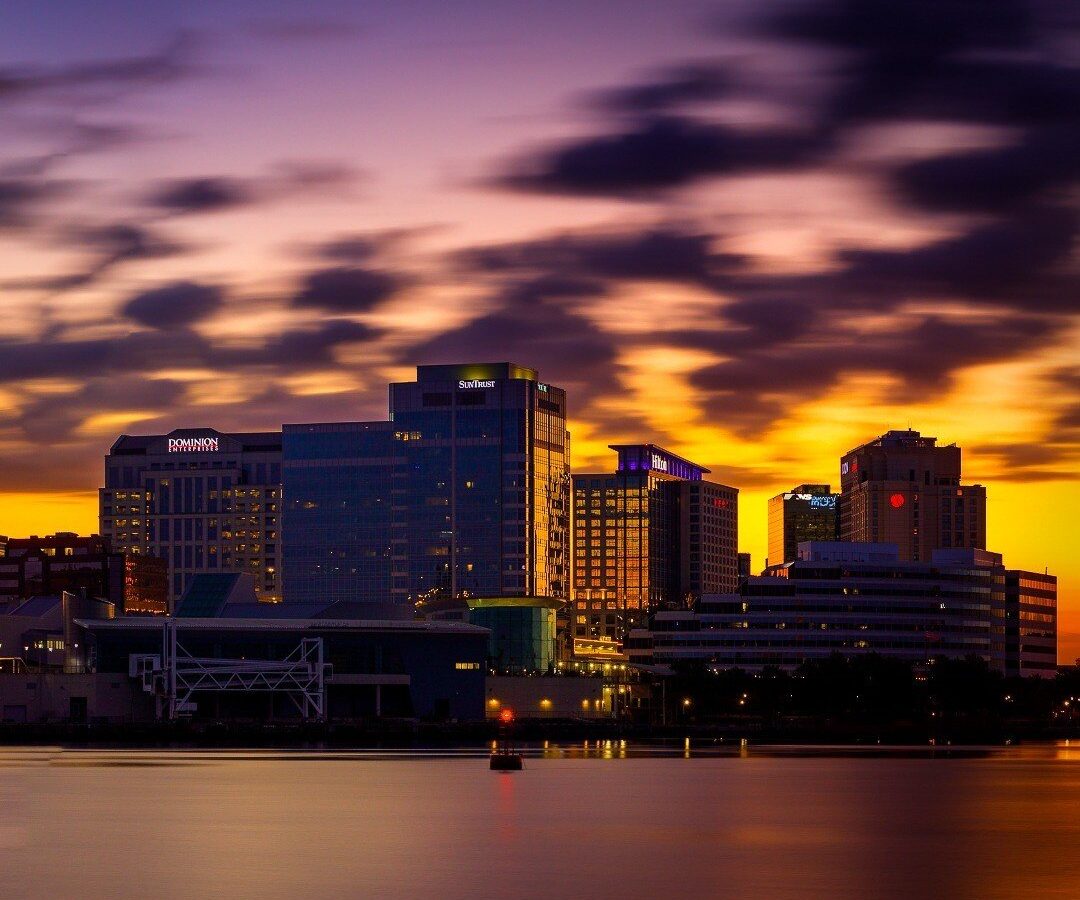 Norfolk's historic buildings in their various shapes and heights make for some fascinating photos. Catch a stunning view of the cityscape while perusing the streets Downtown. You can also embark on a boat ride on a City Cruises Norfolk vessel, the American Rover or a Sail Nauticus sailboat for a prime spot to take in the sunset with the perfect view of Downtown Norfolk's skyline.
6. Pagoda & Oriental Garden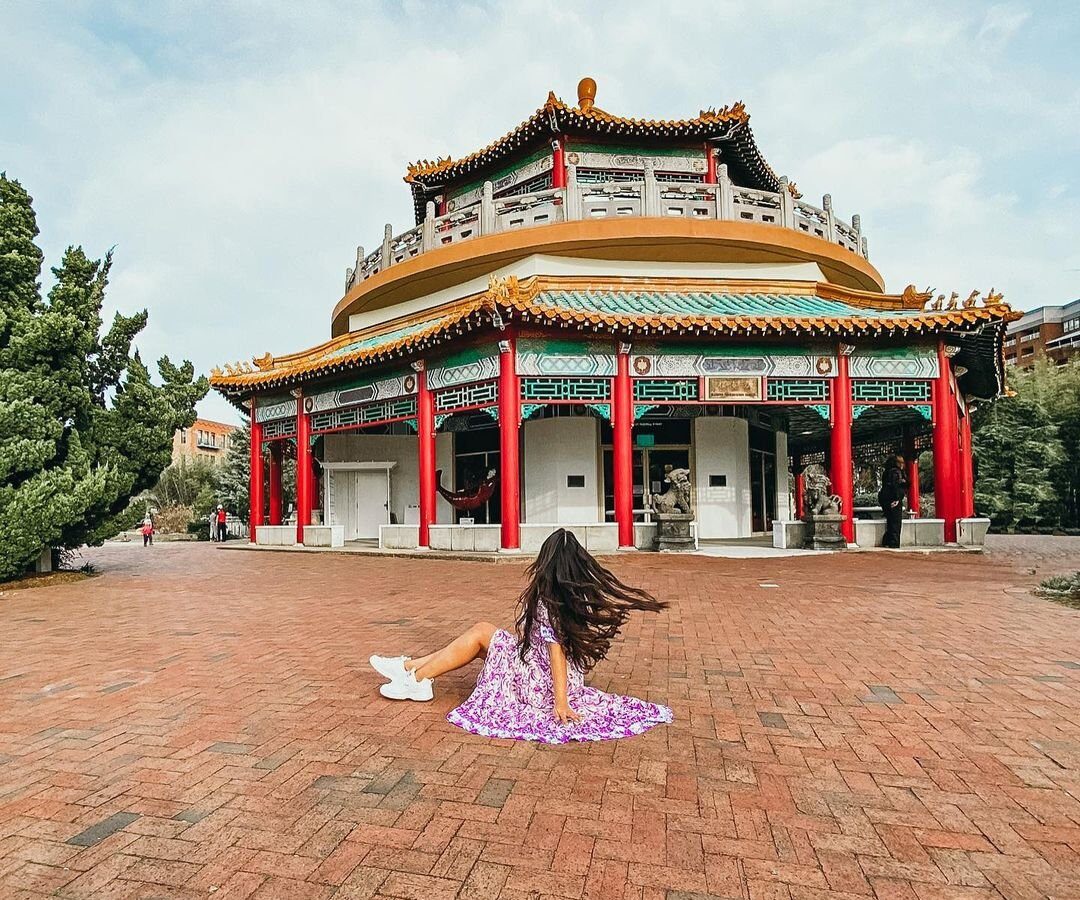 Your Instagram followers will think you traveled to Asia when you share this picture. The Pagoda was authentically designed, assembled and gifted by Taiwan, and its garden features tranquil fountains and swaying forests of bamboo that provide fun backdrops.
7. Granby Street Lights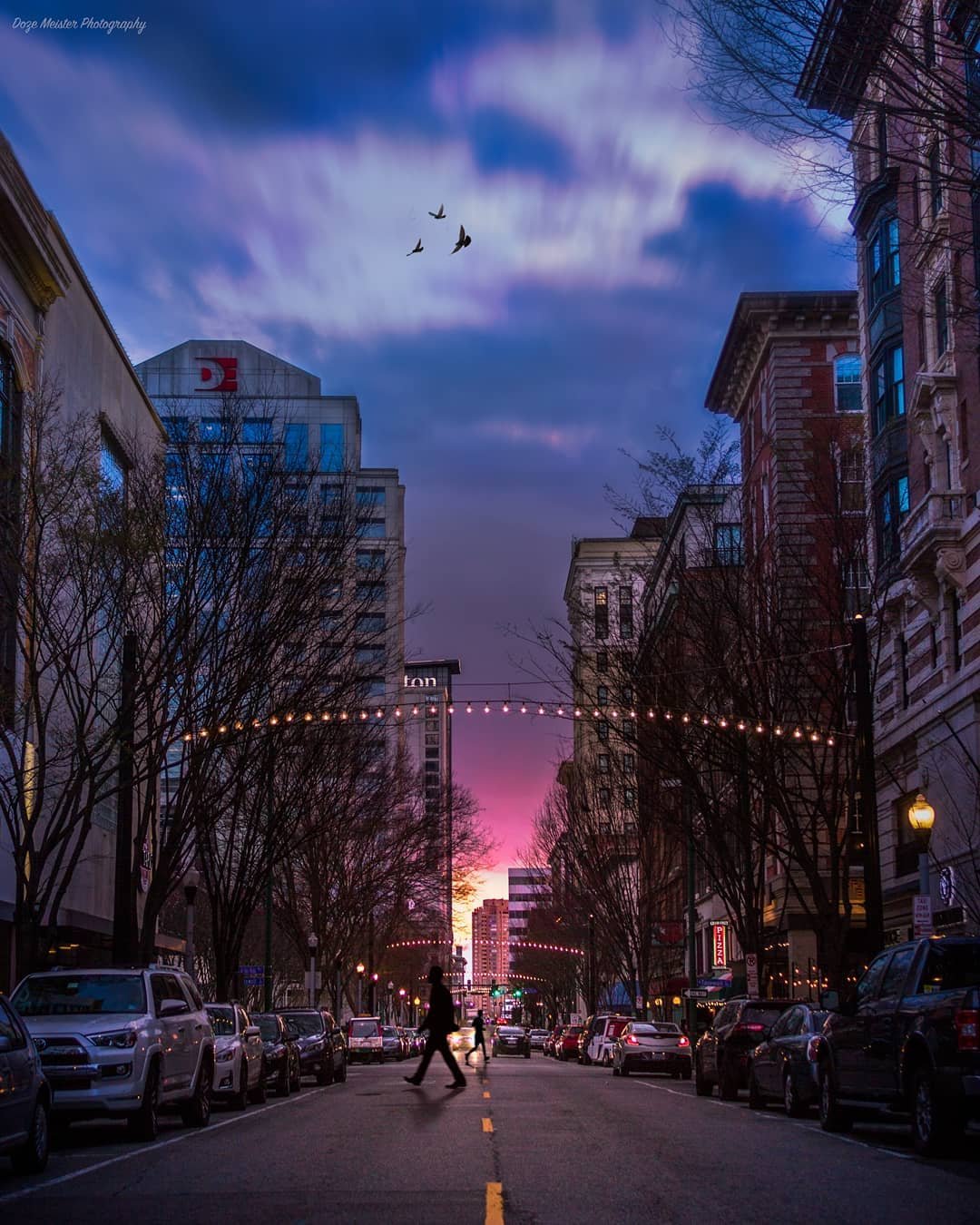 Get your glow on at Granby Street under the arched lights at night. It's one of the many accents of the city that make Norfolk unique and add a touch of whimsy to the streets.
8. Alkaline's "Never Lost" Sign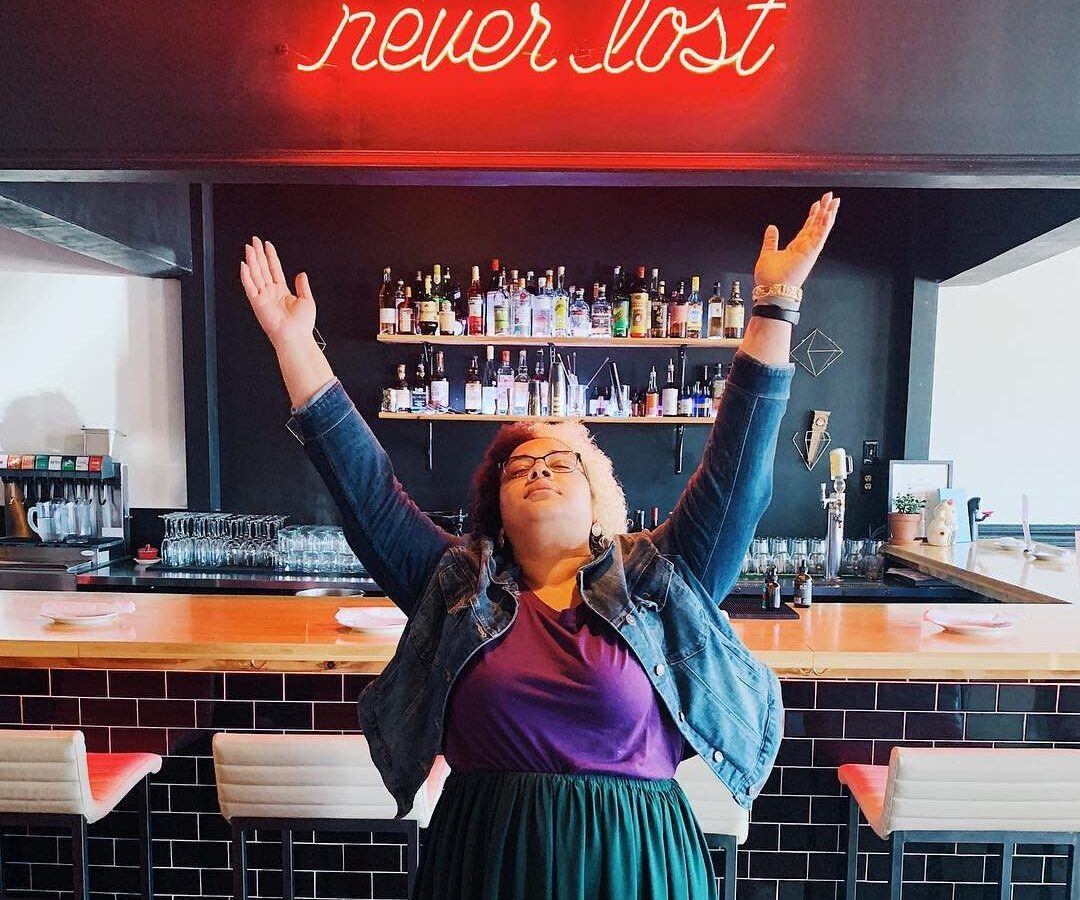 There's something about a glowing neon sign that strikes the heart—especially one with a great message. The "Never Lost" sign at this awesome ramen restaurant is the perfect quote for those who love to travel.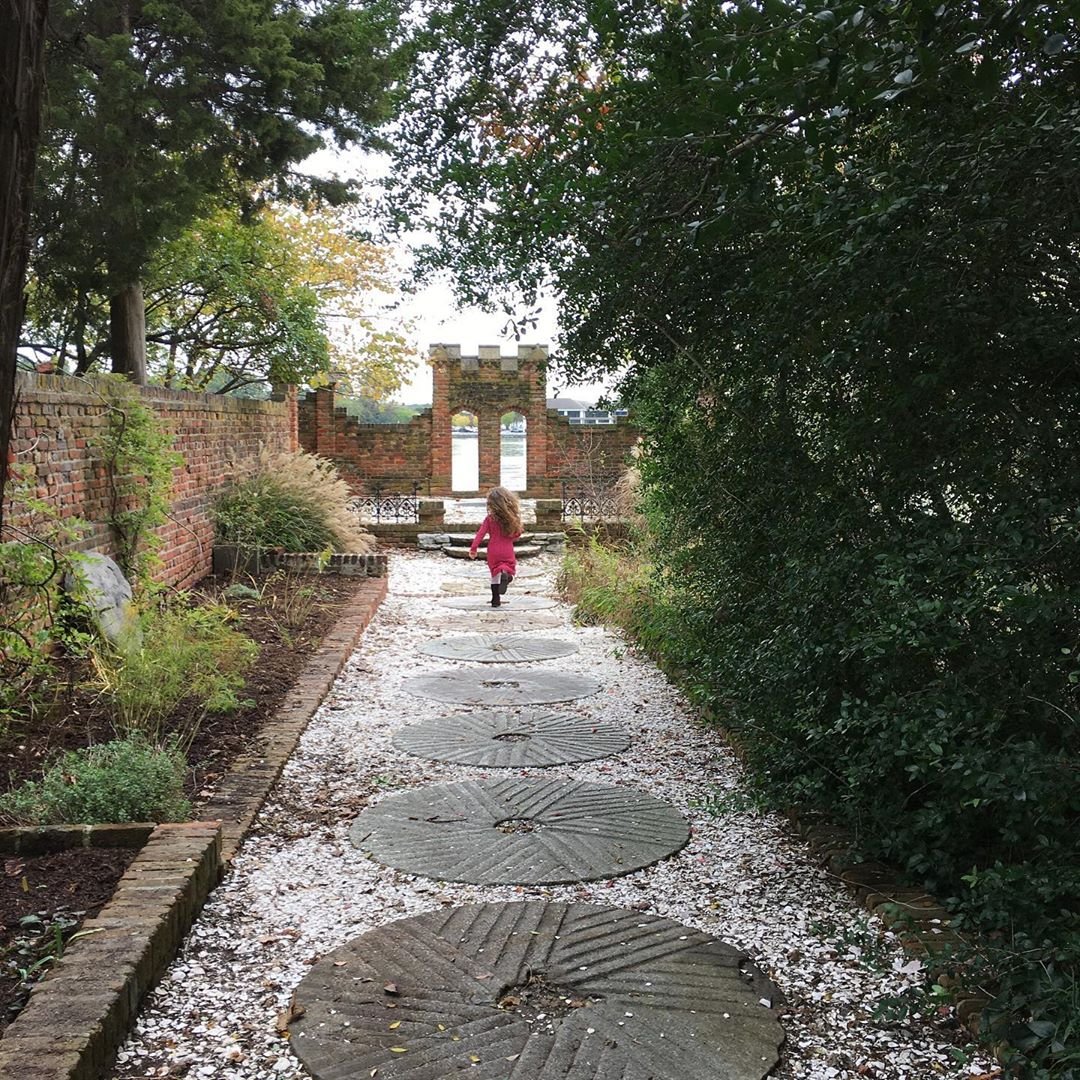 The Hermitage Museum offers a grand estate with contemporary exhibition galleries and 12 acres of gardens and grounds with Secret Garden-esque archways located along the Lafayette River. It's a beautiful place to photograph year-round.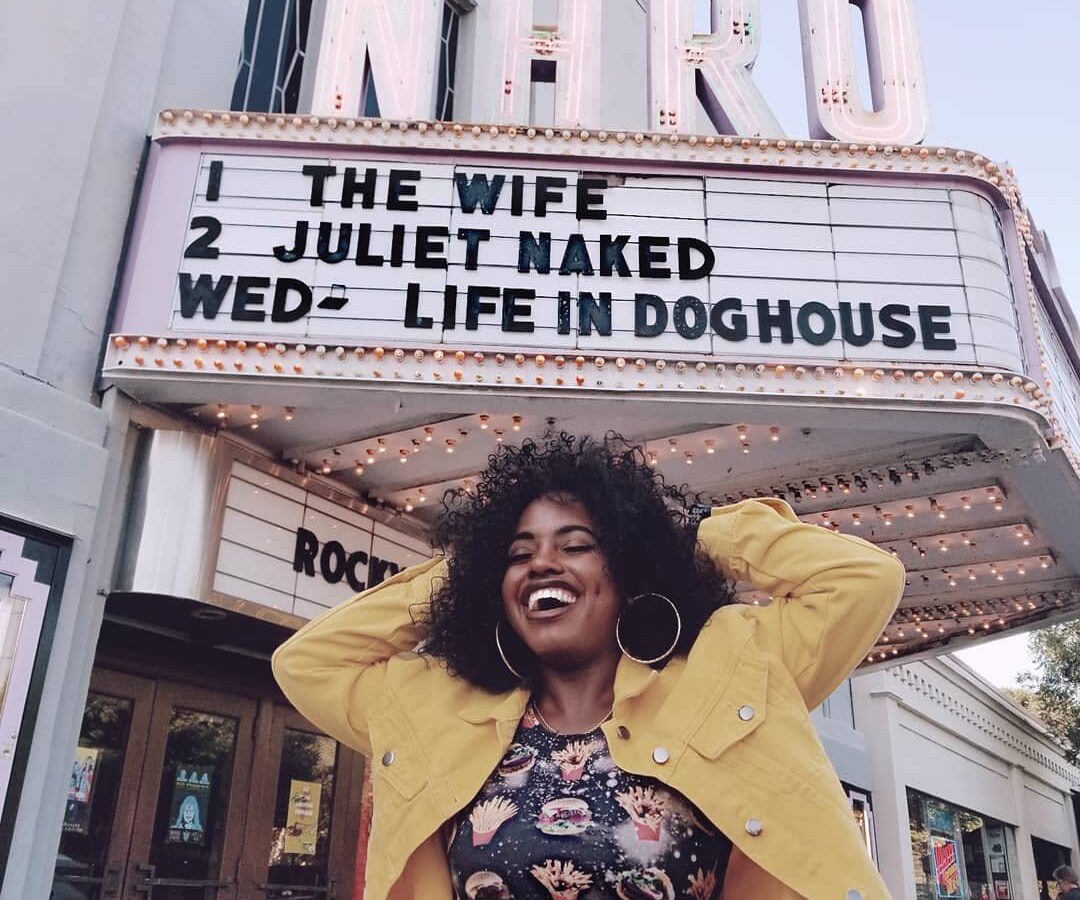 Since opening in 1963, the Naro Expanded Cinema has become an iconic symbol of Colley Avenue in Norfolk's Ghent neighborhood. The life-sized marquee sits atop its entrance with Broadway bulbs giving it extra shine for photos. Check out one of their movies while here while indulging in movie theater popcorn.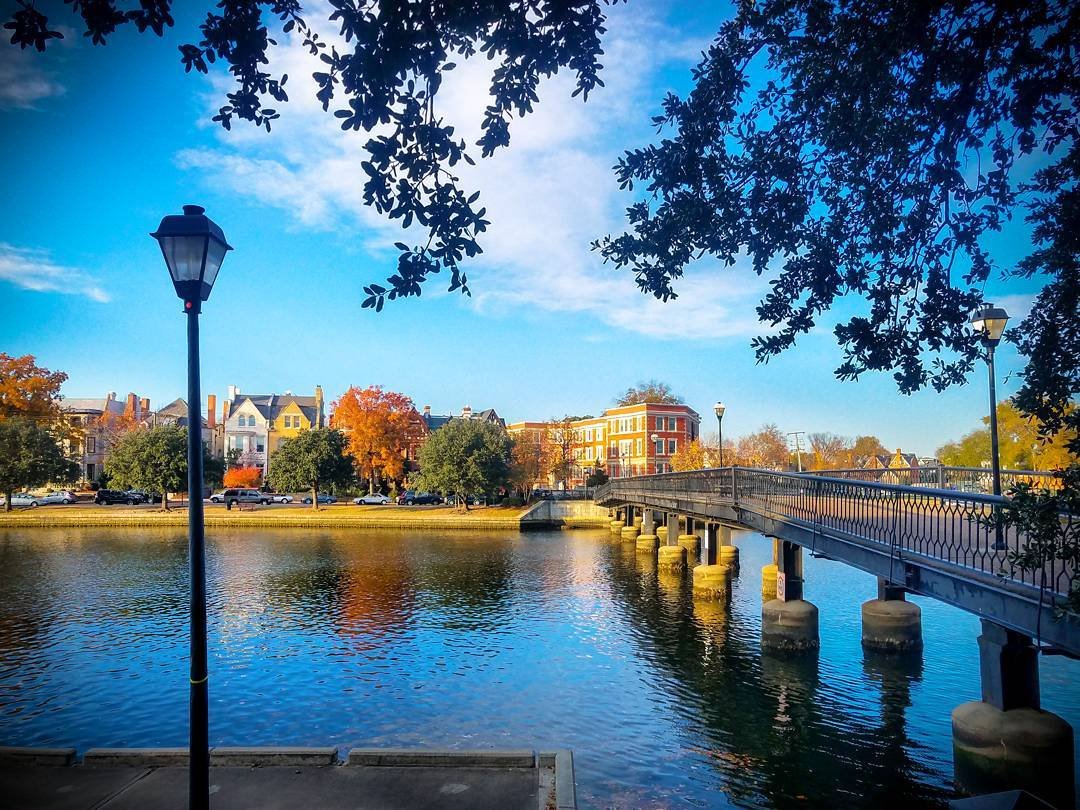 Surrounded by calm waters and historic homes, the Hague footbridge is one of the most picturesque places in the city. Enjoy a European city-like backdrop with stately Colonial homes, the beautiful Chrysler Museum of Art and a church that resembles an English cathedral.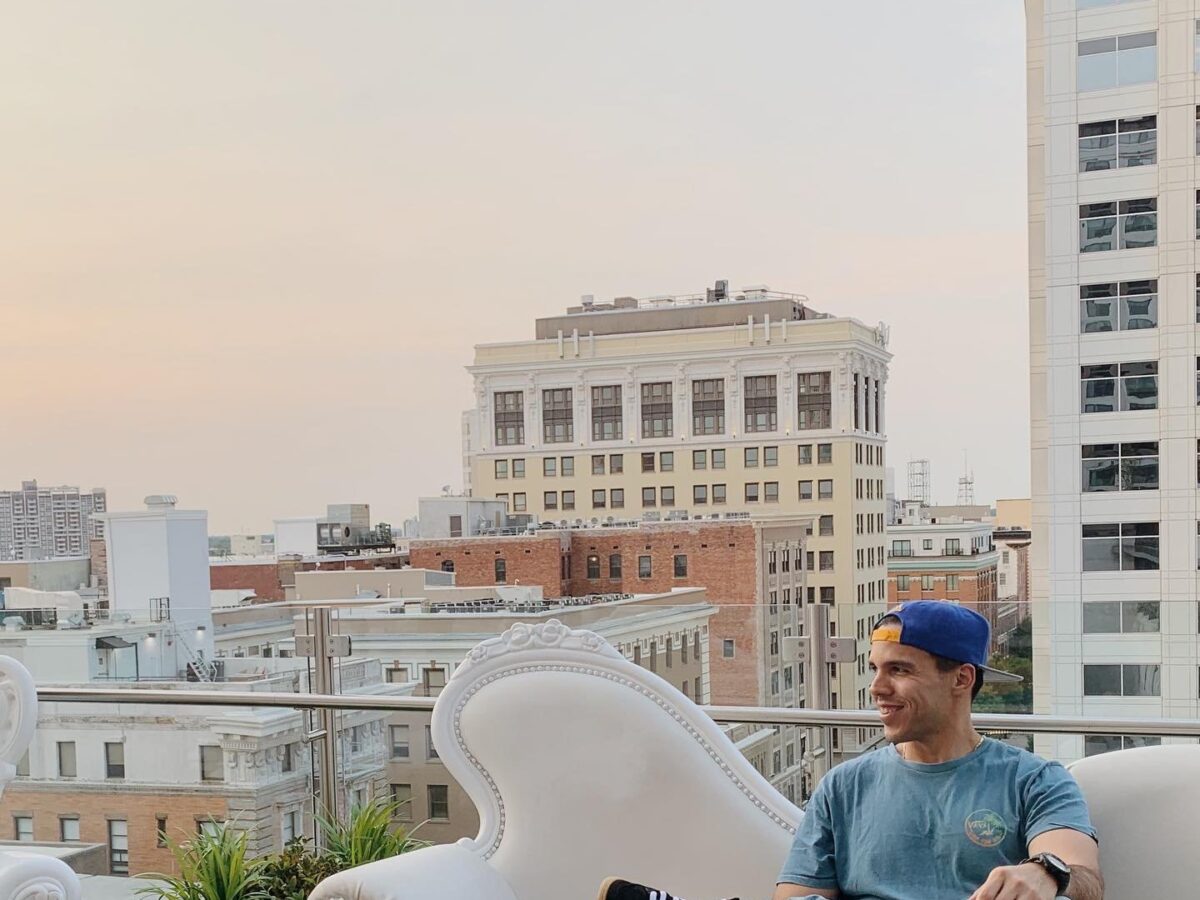 The rooftop of Grain is probably the most Instagrammed spot in the city. Your photos here will feature the city skyline with both modern and historic architecture, views of incoming ships and craft brew from their wide selection. Be sure to enjoy their free photo booth inside too!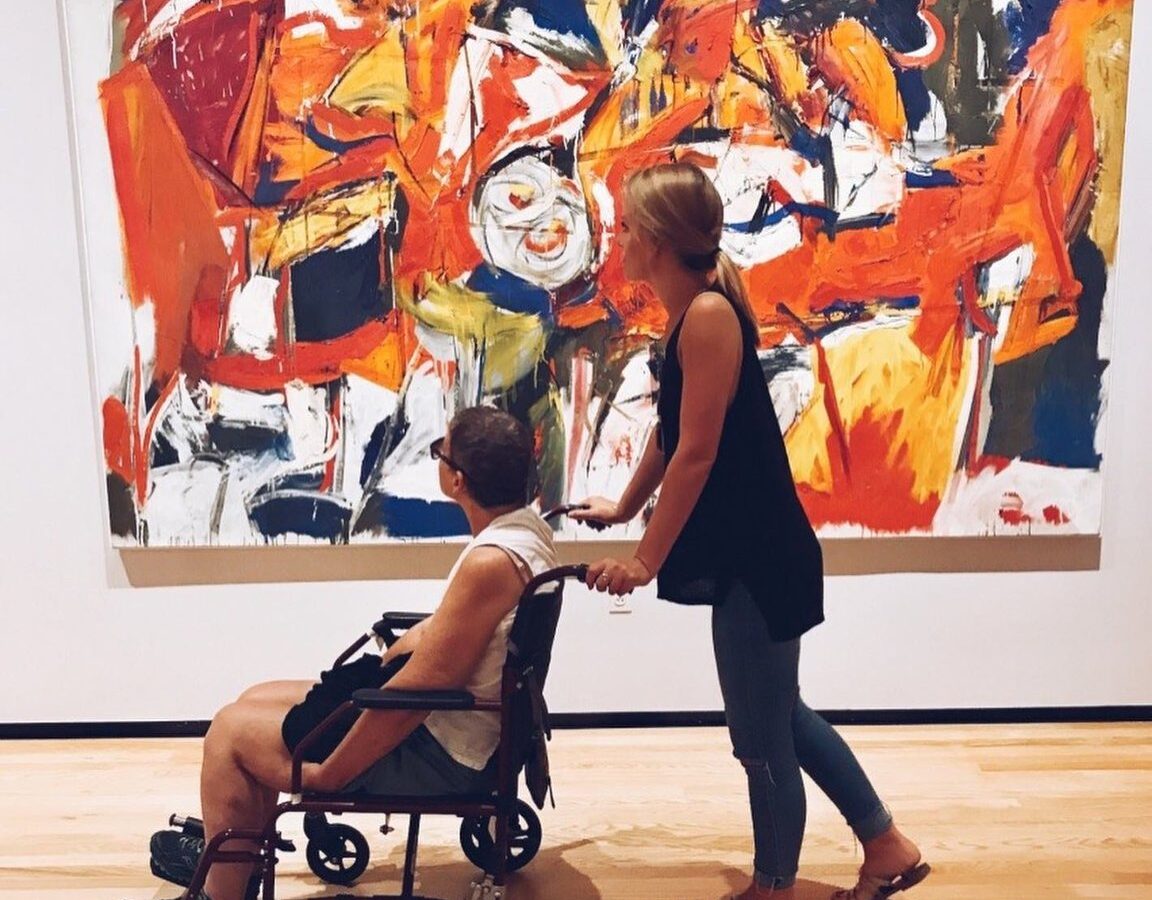 Almost every space at the Chrysler Museum offers a cool, artsy photo op. Take an upscale selfie in the mirror art out front, glide down the marble staircase in the foyer, or create a modern vibe with a picture among the galleries. Once you're done, hop across the street to the Glass Studio to capture an action shot of the free glassmaking demo every Tuesday through Sunday at Noon.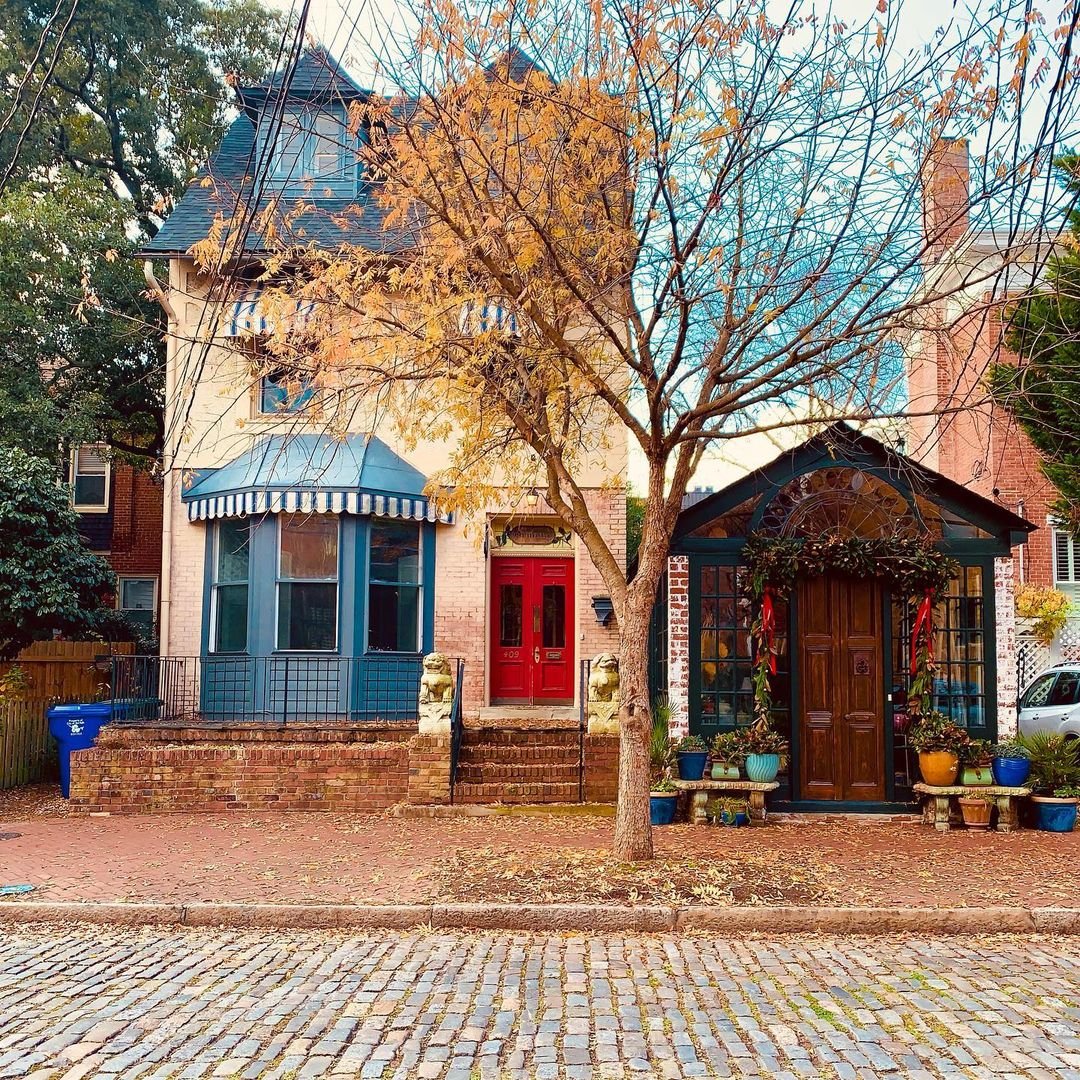 The cobblestone streets of Norfolk's Freemason District are every photographer's dream. Take a step back in time on these historic roads lined with mature trees and grandiose homes.
15. Greetings from Norfolk Mural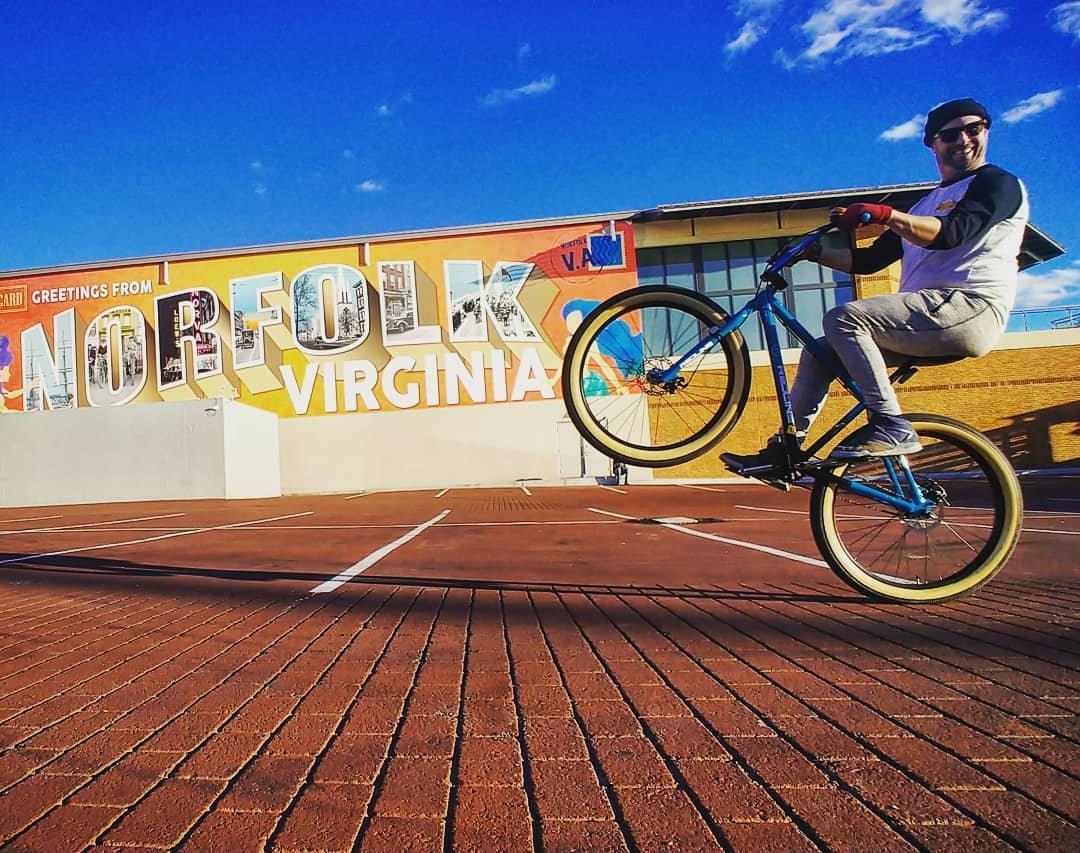 Tell your friends back home, "Greetings from Norfolk" with this mural designed to look like a postcard at Waterside District. You'll be sure to stand out as the bright colors pop behind you.
16. Norfolk Botanical Garden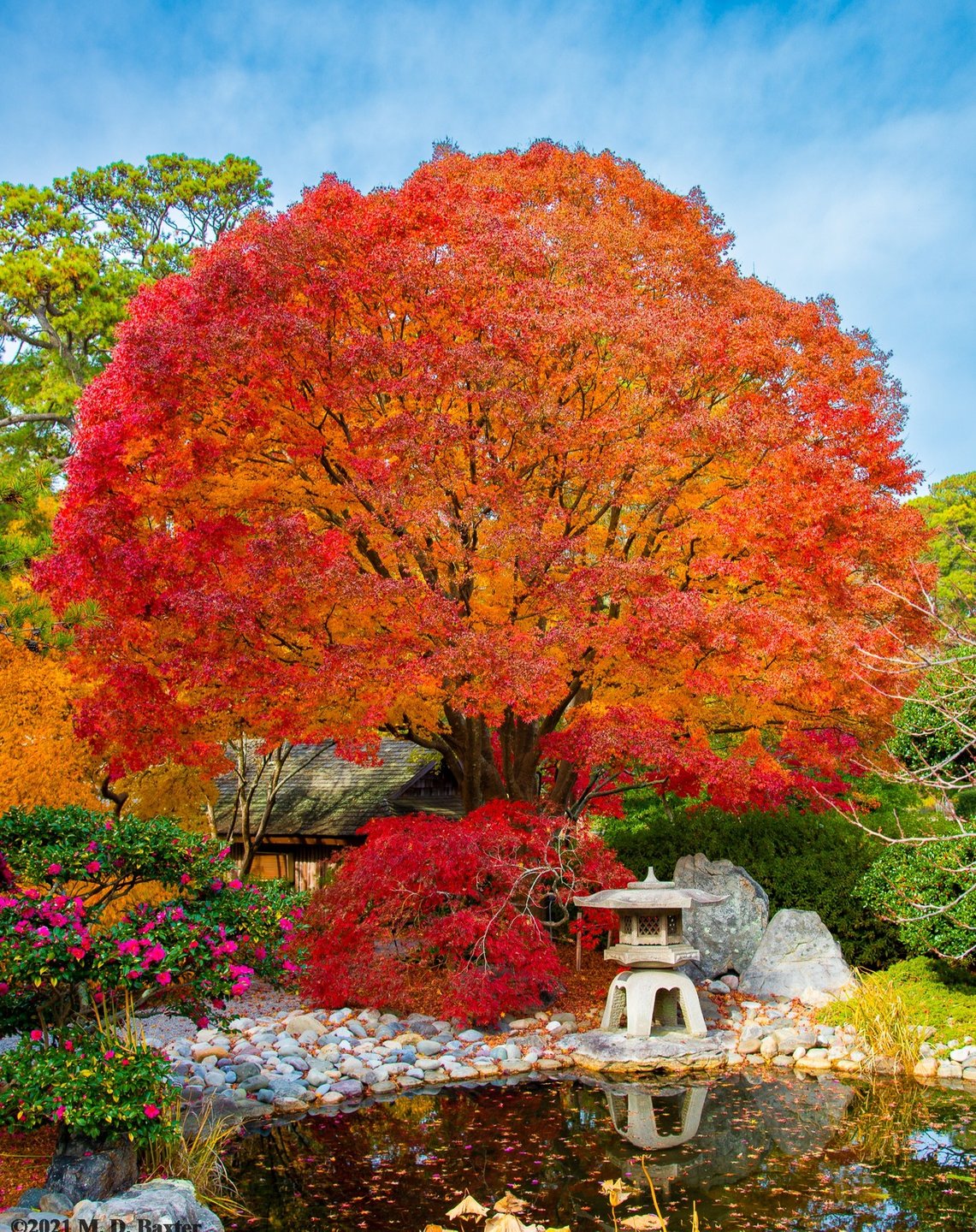 Each season at Norfolk Botanical Garden offers its own display of magnificent beauty. In spring and summer, flowers burst forth from every direction. Fall's bright and vibrant hues are simply unmatched. Even in winter, you can find a gorgeous selection of florals outside or warm up in the Tropical Display House.