There's something quite magical about a rooftop dining experience. There's the unique chance to escape the city's hustle and bustle while very much being in the midst of it all. There's the exclusive feeling of rising to the same level as skyscrapers and seagulls. Most enjoyably, there's the unprecedented views of glistening water, twinkling lights and a grand cityscape. Plan to elevate your experience at these Norfolk rooftop restaurants.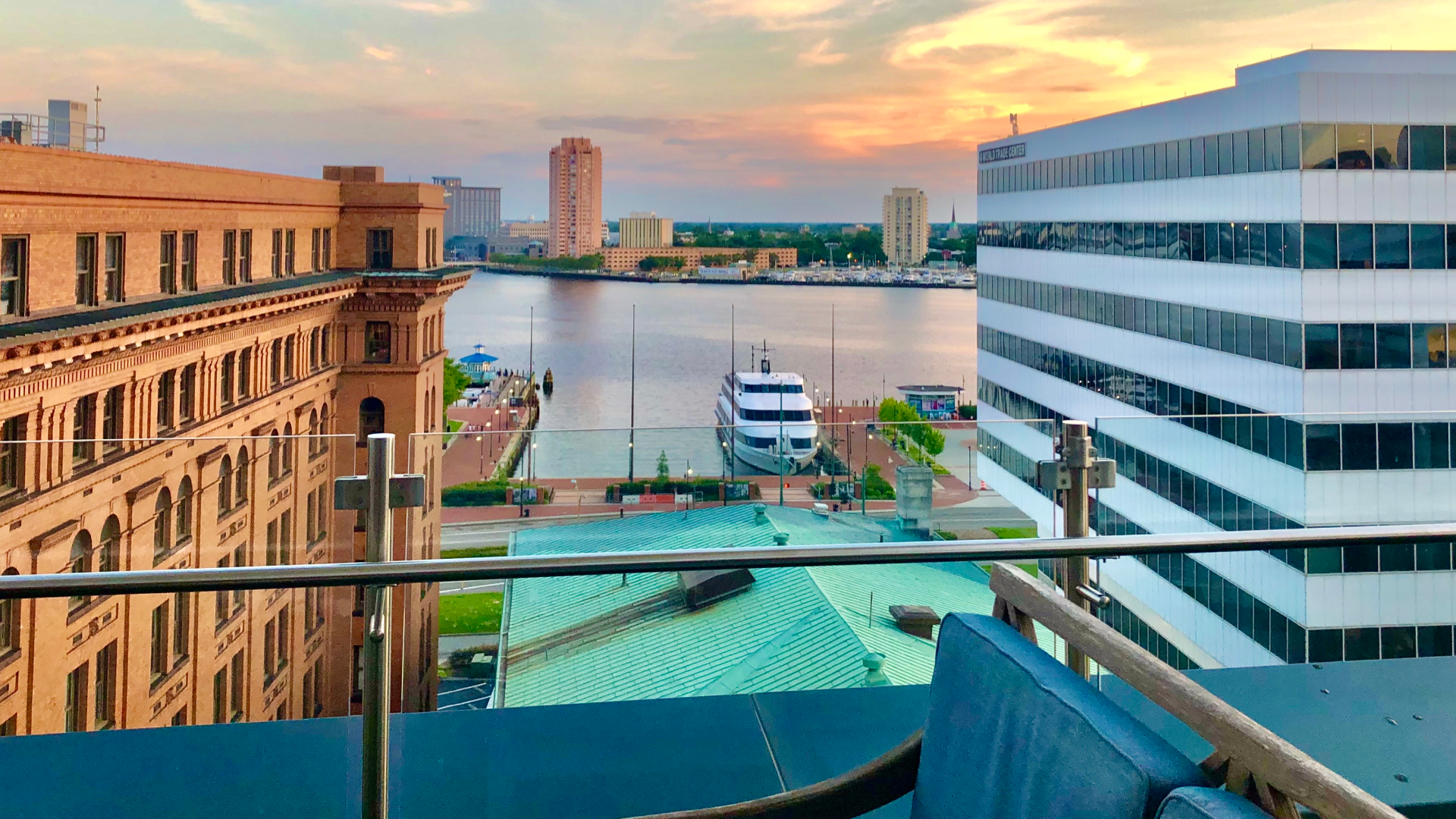 The bird's eye view from Grain is accompanied with cozy couches, oversized selfie worthy chairs, fire pits to cheers around and over 80 beers on draft. Grain is located Downtown and is Norfolk's only rooftop beer garden offering bountiful Sunday brunches, an abundance of live music performances and happy hour ever day! Cityscape views at Grain are available year-round. The warmer months invite you to throw on your tank top and head to the rooftop deck where life-sized lawn games await while the cooler months motivate you to layer up and sip a brew cuddled around the fire.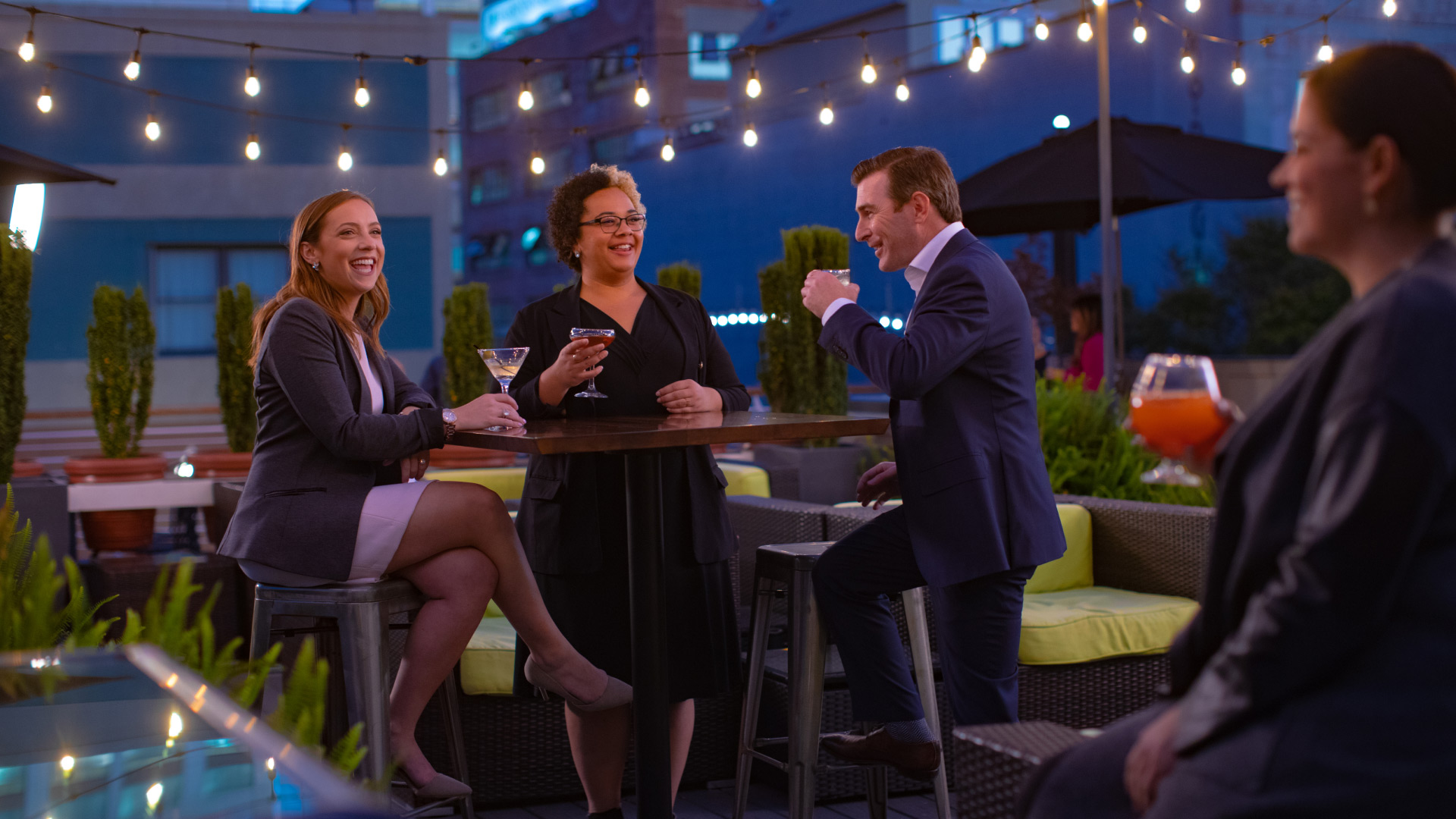 The inescapable truth is that city views are better when freshly stuffed cannolis are involved. Overlooking Norfolk's famous Granby Street sits Leone's, one of the most beloved Italian restaurants in the city. Sip a cocktail with an Italian twist before sharing a round of appetizers with friends or a superb pasta dish for a romantic evening out and up.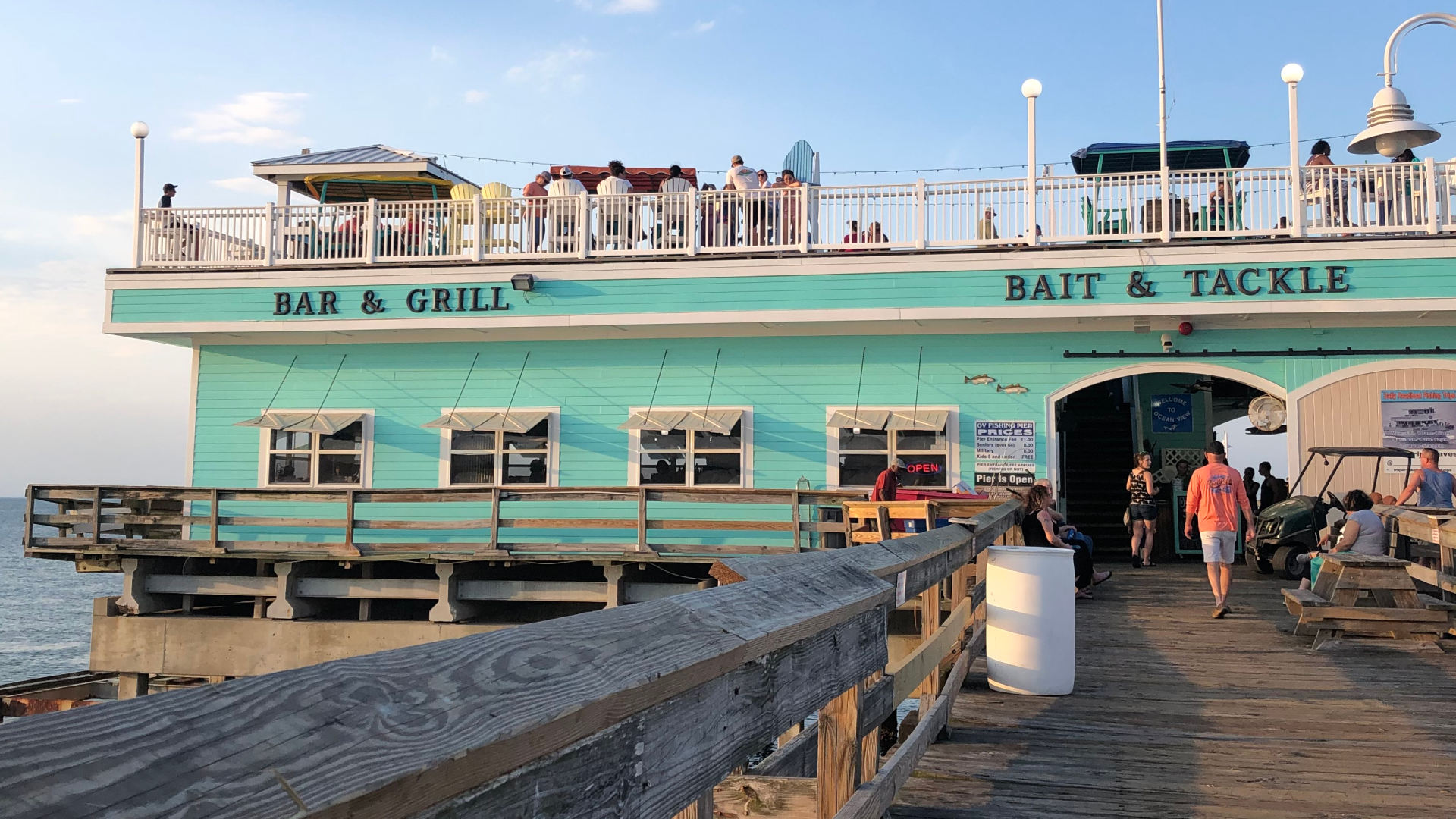 As much as we love our cityscape views, there's nothing like dining on the Chesapeake Bay itself. The Ocean View Fishing Pier Restaurant sits high in the air offering views for miles. Adirondack high top seats invite you to sip a fruity cocktail, enjoy a bowl of she crab soup and relish in the fact you just saw a dolphin!