Norfolk is vibrant and alive with world-class art museums, murals and public art pieces that enrich our neighborhoods. While there is no shortage of masterpieces, Norfolk is equally plentiful in talent when it comes to local art galleries. From watercolor canvas designs to contemporary modern art, we have multiple galleries worth exploring. Plus, local art makes for the perfect souvenir to hang on your wall at home, a vibrant reminder of your Norfolk experience.
The Baron and Ellin Gordon Art Galleries exhibit works by nationally and internationally recognized, self-taught artists, contemporary artists working in all media and local and regional artists connected with Old Dominion University. While this gallery is close to the ODU campus, the exhibits are free and open to the public.
d'Art Center first opened in Norfolk in 1986 and has been exhibiting talented artists ever since. The nonprofit gallery resides in the heart of the NEON District and offers both adult and youth art classes, hosts on-site exhibitions, houses over 20 working artist studios and has regional and national art exhibits. Learn more about d'Art's history, art and engagement.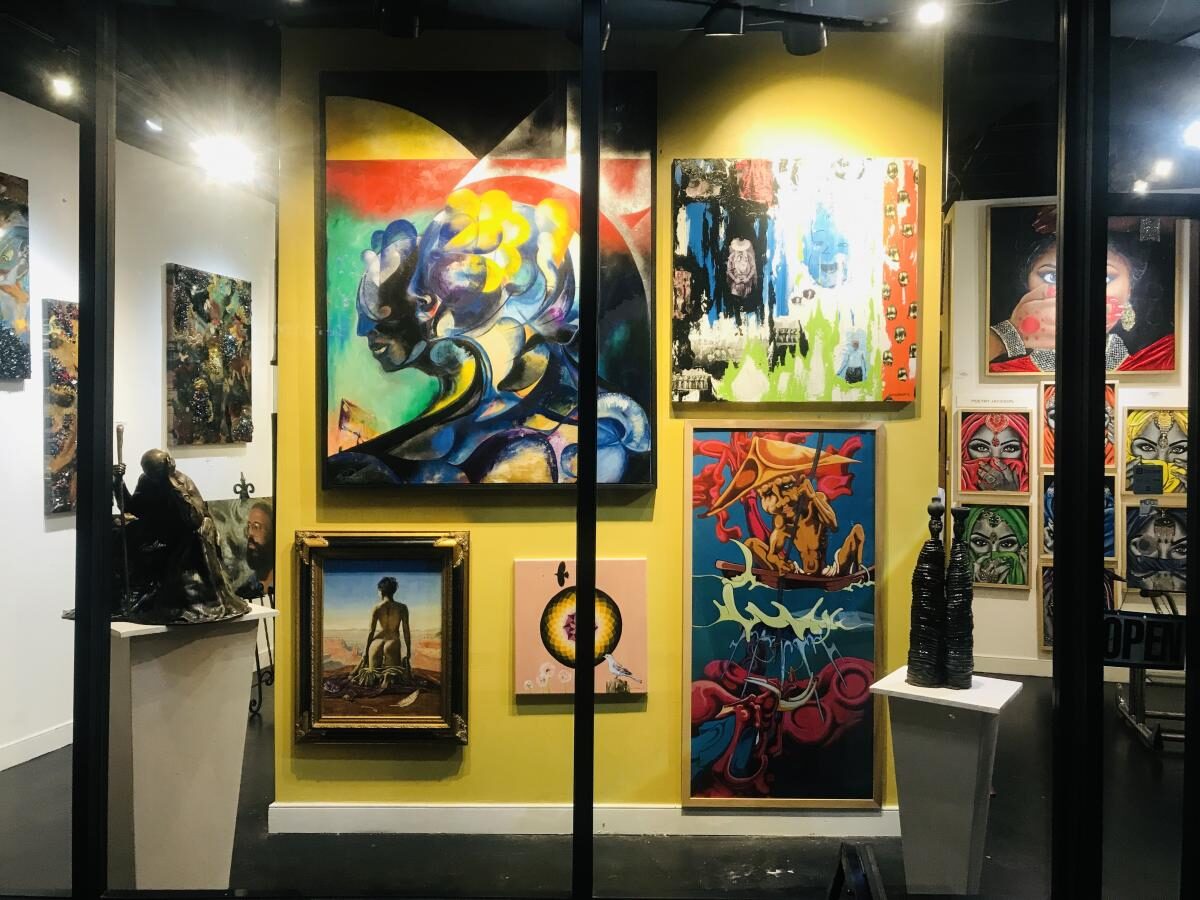 Owner and artist Ukwensi Chappell creates his art through a mixture of color, movement and texture. While he has other artists' work on display, you can also find his unique along the gallery walls. His art represents the explosion of a newly born galaxy, the swirling of a whirlpool, the inside of geodes, gemstones, texture, nature and more!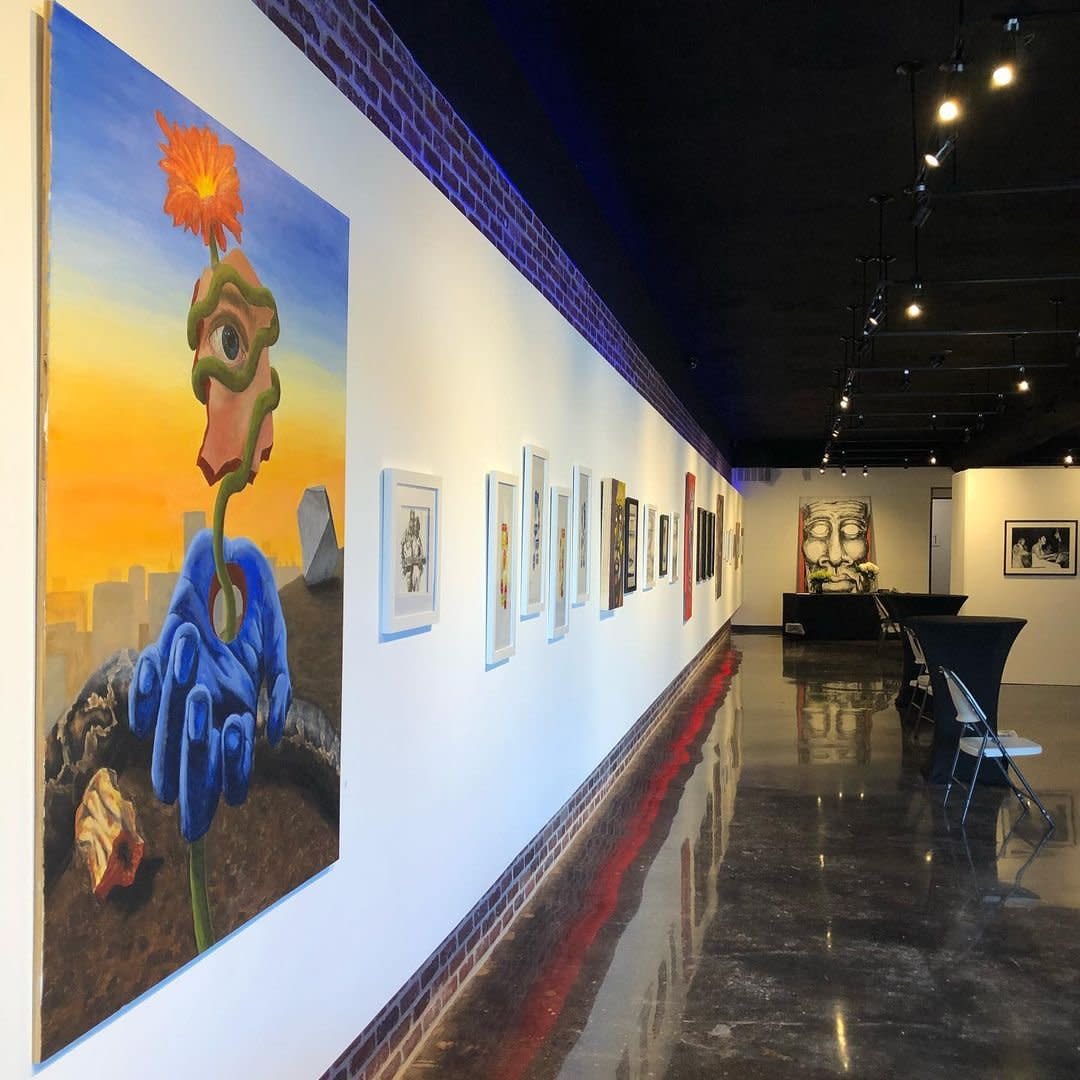 Owners Jim and Darlene Todd were inspired to bring a high-end art experience to Coastal Virginia after visiting fine art galleries around the world. A budding artist practicing in Sumi-e (Japanese ink painting), Jim was determined to create an outlet for talented artists across the region. Gallery 21's mission is to connect local artists with the community through receptions and exhibitions that highlight local artistic talent. The gallery has featured a wide range of artists and art media, from modern acrylic and mixed media pieces to traditional watercolor and oil paintings. With its polished concrete floors, exposed brick walls and ever-changing curated exhibitions, Gallery 21 brings the high-end fine art experience to Coastal Virginia.
Kate Thomas is a fine artist working primarily in watercolors on canvas with a focus on landscapes and abstraction. Her work mirrors the things she's learning, grieving and growing into her life. The pieces explore exposing shadows, highlighting a moody beauty. It's a visual escape for your eyes and an invitation into presence in the form of abstracted floras, rolling hills and salty shorelines. Find her gallery on Colley Avenue in Ghent.
Located in Downtown Norfolk inside MacArthur Center, Offsite Gallery is a sleek, white walled, beautifully lit gallery showcasing art of all kinds! Their exhibits rotate every six to eight weeks.
This global-local African art gallery will invigorate all your senses as you walk through the doors. Not only is it an art gallery; the space also serves as a natural, organic, holistic health boutique offering healing consultations, skincare and fair trade Afropolitan goods for sale.