Norfolk plays host to plenty of extraordinary festivals and special events, providing entertaining and culturally enriched experiences for individuals and families alike. Many of these "signature" events draw thousands of visitors annually from across the world. Check out some of our favorite early spring and summer festivals!
SPRING FESTIVALS
VA International Tattoo
SCOPE ARENA – APRIL 20- April 23, 2023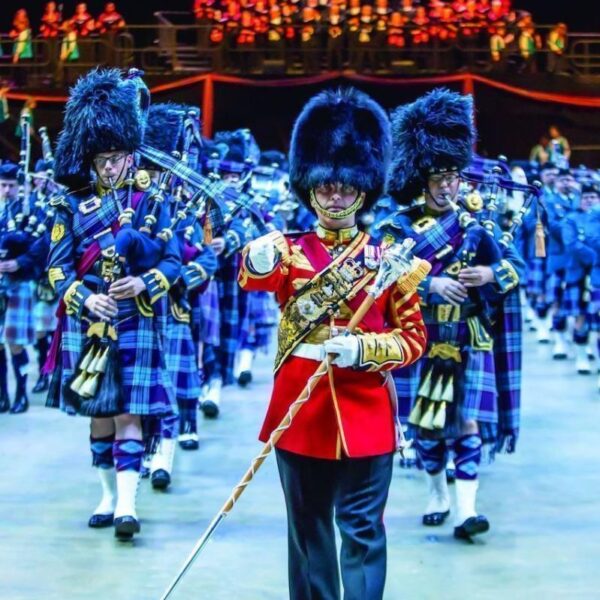 It's no secret Norfolk has a serious appreciation for our military; after all, Norfolk is home to the largest naval base in the world. In 1997, Virginia Arts Festival presented the city with what has now become a staple to Norfolk's performing arts scene; The Virginia International Tattoo Festival. This once a year spectacular event showcases inspirational military music, majestic massed pipes and drums, show-stopping drill team maneuvers and hundreds of international performers! This display of Military talent is incomparable to any other event in the USA, so grab your tickets.
Virginia Wine Festival
Town Point Park – May 7 & 8, 2022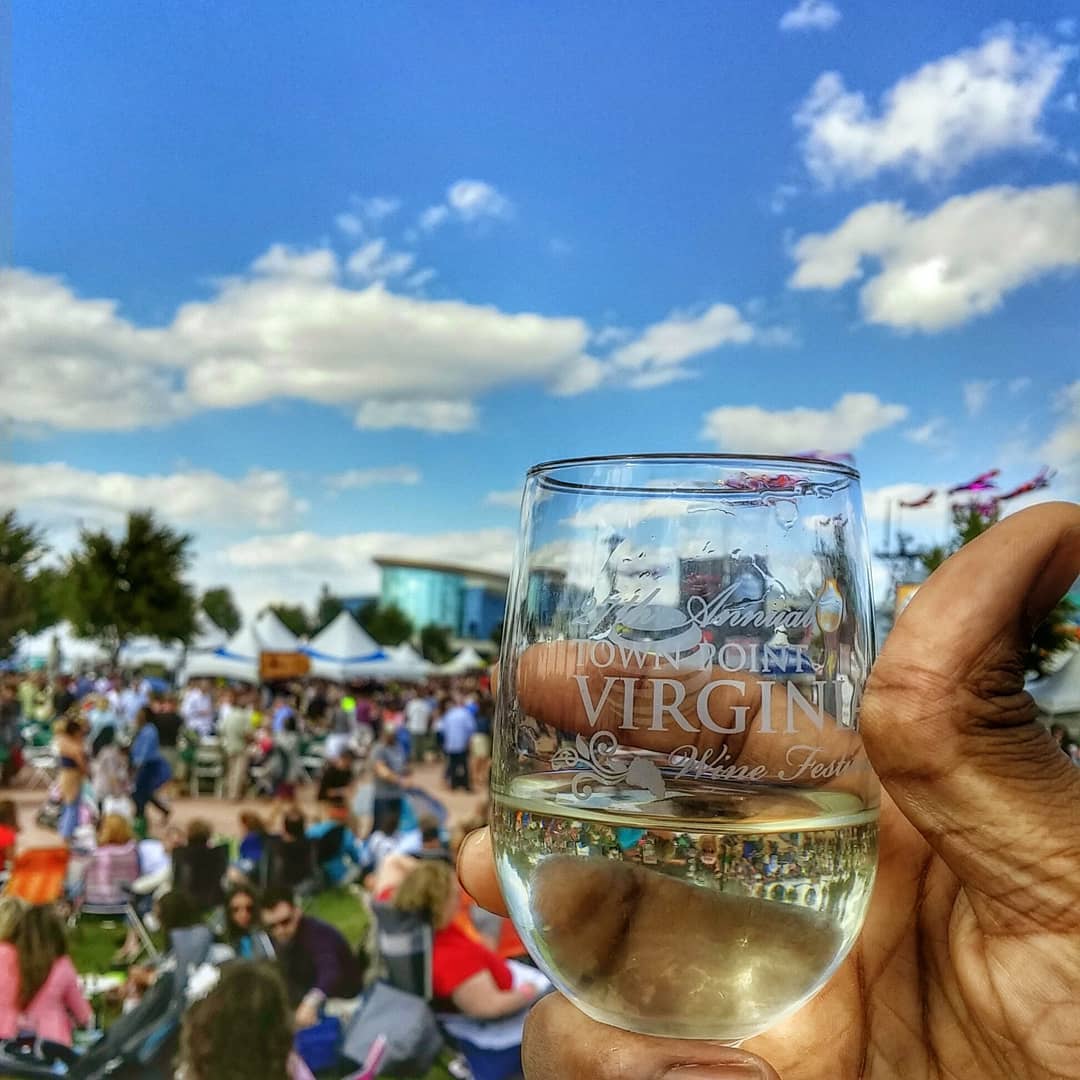 Winter is over, the bees are buzzing and the locals are sipping; sipping their way through Wine Fest that is! There's no better way to spring into summer than sampling over two hundred Virginia vintages with the Elizabeth River as your backdrop. For a local's secret, pack yourself a picnic and attend the festival on Sunday to avoid the long lines. So sip, swirl and enjoy the extraordinary taste of Virginia grapes!
Stockley Gardens Arts Festival
May 21-22, 2022
This park is home to the regionally famous Stockley Gardens Art Festival. This festival is free to the public and occurs twice yearly, featuring all medians of art imaginable! Find two-dollar pizza slices from Cogan's Pizza, arguably amongst the best pizza in town! Families are encouraged to bring their strollers and furry best friends to tag along. All of the money raised during these events contribute directly to housing, transportation, and medical care for those with developmental disabilities.
Bayou Bon VivaNt: Bayou Bon Vivant: Cajun Music & Food Festival
Town Point Park – May 20 -22, 2022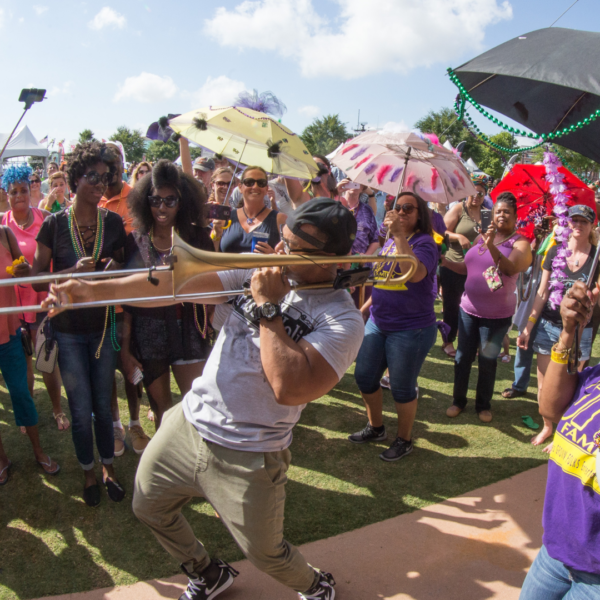 We're bringing a taste of Louisiana to Norfolk with more than 8,000 pounds of Cajun crawfish at your fingertips! Have you always wanted to visit Cajun country or just simply miss good ole Louisiana cooking? Then come eat your way through the Bayou Bon Vivant: Cajun Music & Food Festival. From the po' boys to alligator sausages and all the beignets in between this foodie festival will be sure to satisfy your Cajun craves.
Patriotic Festival
Waterside Drive | Town Point Park | Scope – May 27 -29, 2022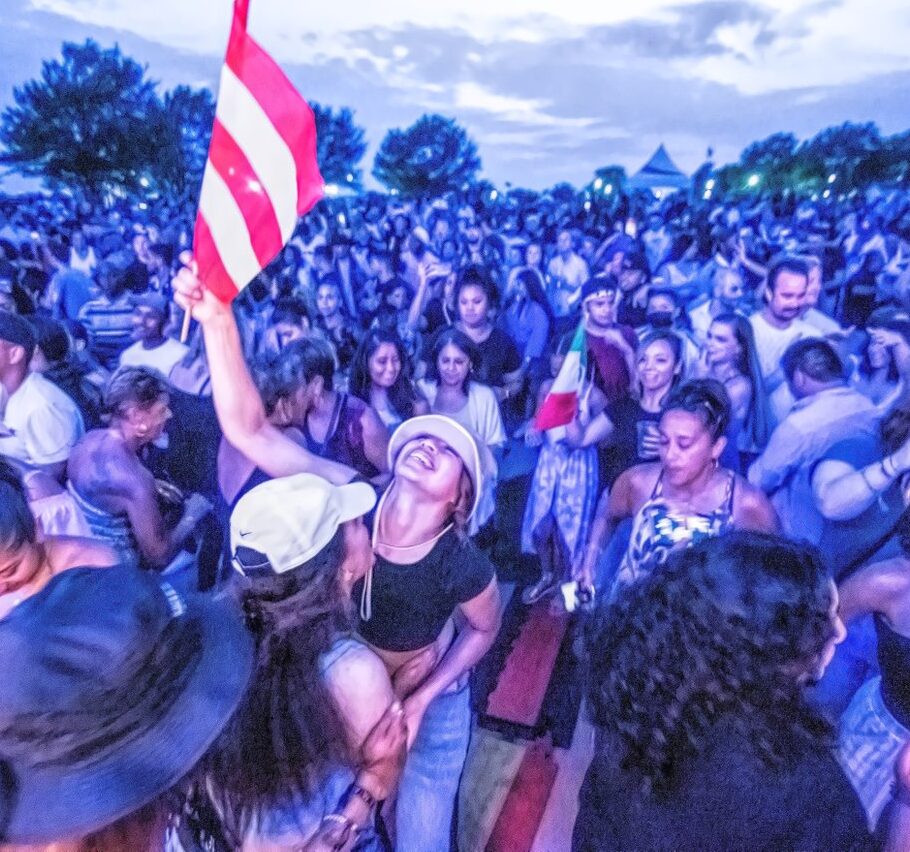 Patriotic Festival is pleased to announce the festival's move to the vibrant Norfolk waterfront on Memorial Day weekend. Norfolk is the Navy capital of the world, and what better event to host than the Patriotic Festival celebration at the Norfolk Downtown Waterfront and Scope Arena. This three-day festival will have performances by Jon Pardi, Kane Brown and Morgan Wallen plus others, along with Military Zone activities, flyovers and plenty more!
SUMMER FESTIVALS
Harborfest
June 10 – 12, 2022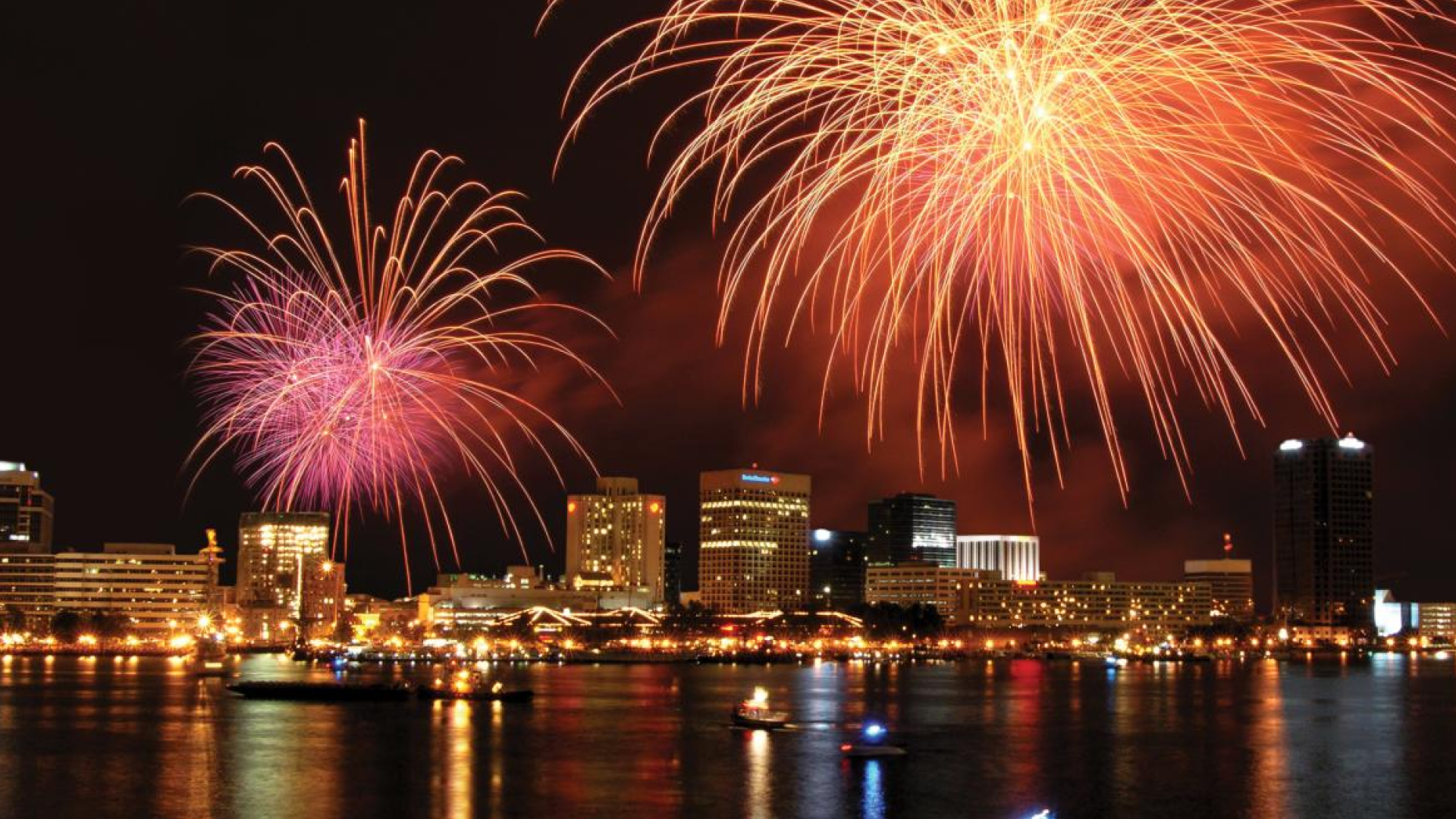 Tis' the season for fireworks, boating and all things outside! Harborfest is a must-attend event in Norfolk. Although the historic three-day event will not take place in its traditional format along the Downtown Norfolk Waterfront, the festival will be celebrated through a week-long series of virtual content, including interviews, behind-the-scenes footage, virtual performances, videos and much more.
PrideFest
June 25, 2022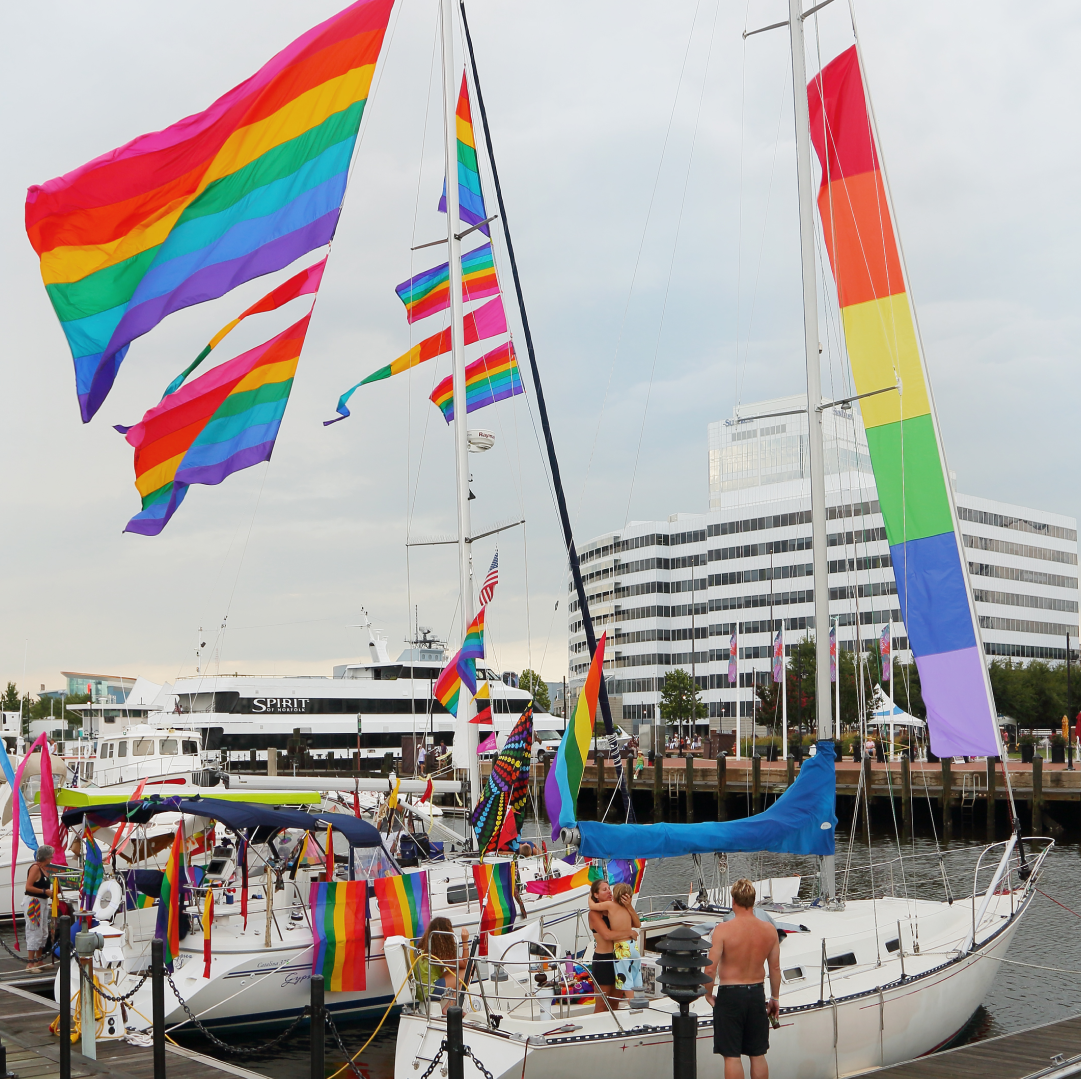 PrideFest has become a staple to Norfolk's festival scene for over 30 years, making our city more dynamic, diverse and distinct than ever! This vibrant festival had a humble beginning at Lakewood Park, and has now grown into one of the hottest events of the summer!
Fourth of July Great American Picnic
Town Point Park – July 4, 2022
What better place to celebrate Independence Day than in the heart of Norfolk. Town Point Park offers American fare; hot dogs, hamburgers, barbecue, seafood, buttered corn on the cob, juicy watermelon and lemonade! Fill up your plates, sit back and relax as you watch the U.S. Army Training and Doctrine Command Band kick off the holiday celebrations. Stick around until 9:30 for a spectacular fireworks display just over the Elizabeth River!
Latino Music Festival
Town Point Park – July 23, 2022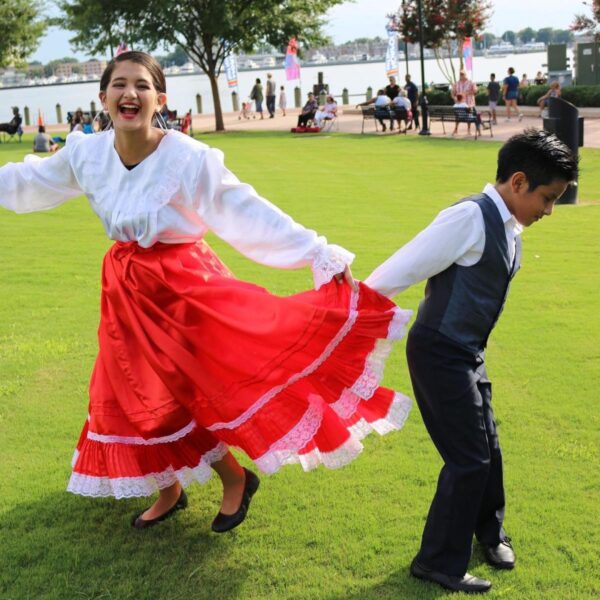 Every summer Town Point Park transforms into one giant dance floor. We encourage you to grab your favorite dance partner and join us for an evening of the hottest salsa, meringue and guaguanco dancing the East Coast has ever seen. Live explosive Latin music by local, regional and national recording artists will fill the park and have your feet dancing all night long. This cultural event will not only showcase contagious Latin beats but it will also deliver the best Latin cuisine Norfolk has to offer.
Norfolk Waterfront Jazz Festival
Town Point Park – August 26 & 27, 2022
Pull up your lawn chair to the longest-running Jazz Festival in Hampton Roads! Chill on Norfolk's waterfront while indulging in the tunes of sweet smooth Jazz and R&B. Jazz is arguably the truest art form of America, so let these talented musicians transform you into the era of the 1900s. Don't forget to snack, drink and shop at the festival's marketplace too!
FALL FESTIVALS
CaribFEST
Town Point Park – September 10, 2022
Come and experience the fusion of food, colors, creativity, incredible art and live authentic Caribbean music along the waterside at Town Point Park! Watch the Parade of Bands full of stunning, vibrant colorful costumes with unique themes and music to get everyone moving. The festivities only get better with a full-blown concert of international artists on the main stage plus so much more.
NashFest 757
Town Point Park – September 17, 2022
Hot chicken, hard drinks, and Music City sounds! NashFest 757, a one-day festival celebrating the iconic culture and cuisine of Nashville is back and will take place on Saturday, September 17, 2022 at Town Point Park along the Downtown Norfolk Waterfront! Fusing together all of the elements that make Nashville one of America's most popular cities, NashFest 757 will offer an experience similar to an evening stroll down Broadway, featuring national and local recording artists, mouth-watering hot chicken, barbecue, and biscuits, line dancing, craft beer and whiskey tastings, bull riding, and much more for what promises to be one of The 757's hottest new summer events!
Children's Festival
Town Point Park – October 1, 2022
Coastal Virginia's most beloved family festival is filled with more than 100 creative and interactive activities, storytelling, hands-on workshops and educational displays, cultural experiences, arts and crafts, costumed characters and more! Parents and children alike can frolic through the many imagination stations, shows and displays that are on site. Then visit the multiple exhibitions and activities that are sure to get the creative juices flowing.
Virginia Wine Festival – Fall
Town Point Park – October 15 & 16, 2022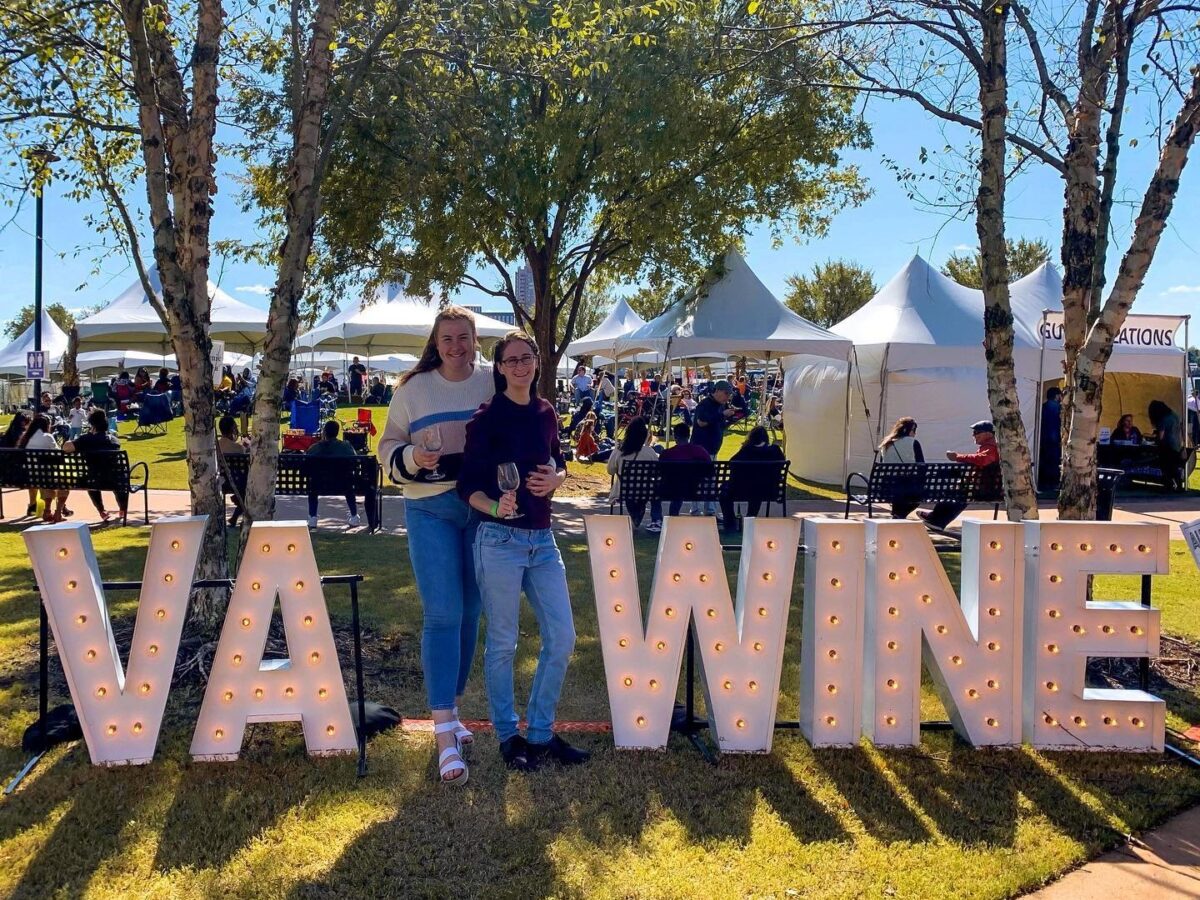 Back again! The Wine Fest back again this fall there's no better time for sampling over two hundred Virginia vintages with the Elizabeth River as your backdrop. For a local's secret, pack yourself a picnic and attend the festival on Sunday to avoid the long lines. So sip, swirl and enjoy the extraordinary taste of Virginia grapes!