Take advantage of Norfolk's proximity to the Chesapeake Bay, Elizabeth River and Lafayette River by choosing a backdrop with unprecedented views. These distinct venues will leave guests in awe while leaving you with unforgettable wedding photos.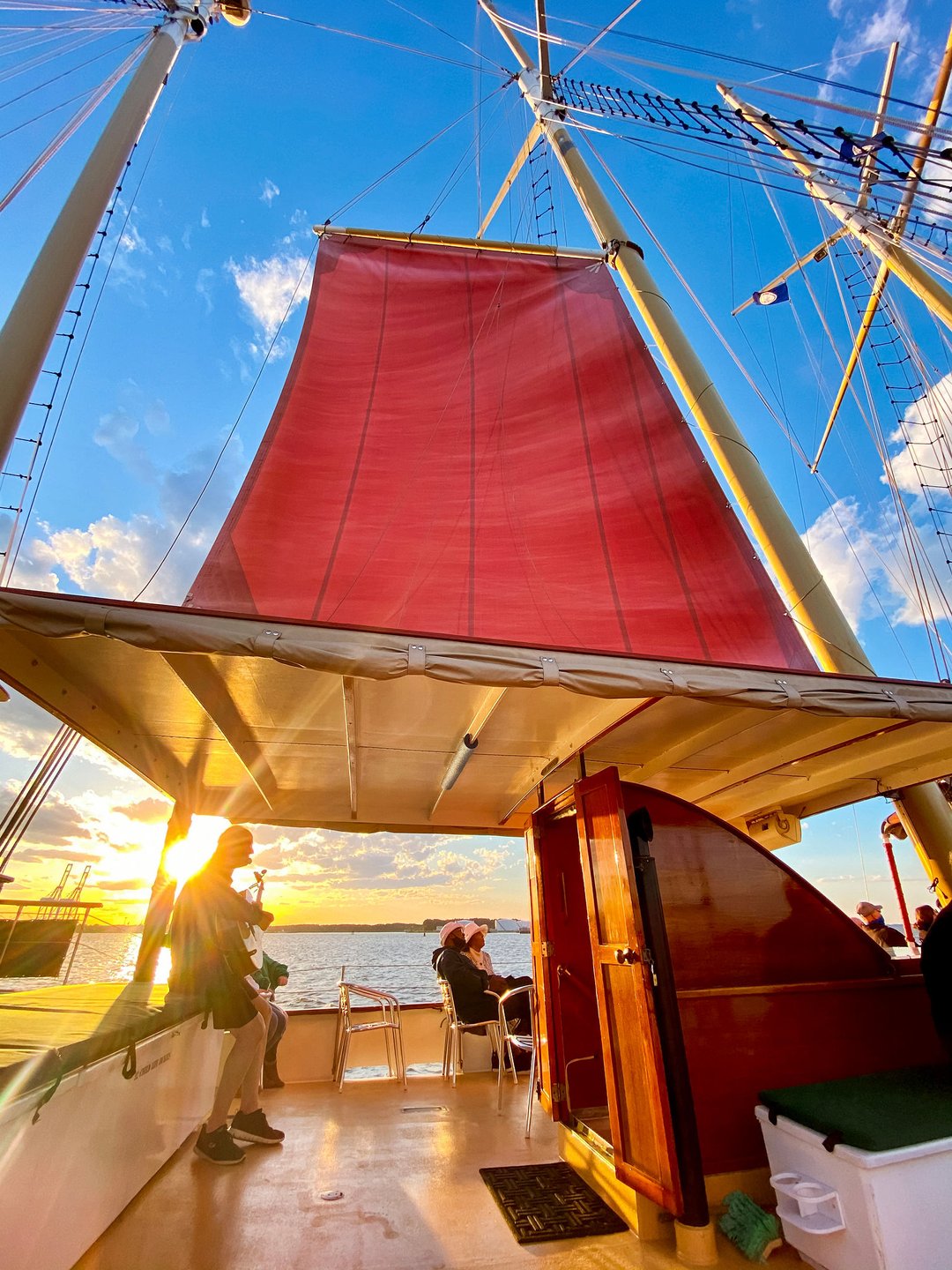 You're on your way to smooth sailing throughout your marriage, so start with smooth sailing aboard the American Rover. Up to 100 passengers can come on board for a ceremony and reception, or for a reception only, the Rover can accommodate 120 passengers. In addition to providing a unique and elegant venue for your event, they offer a full line of bar options and professional DJ services.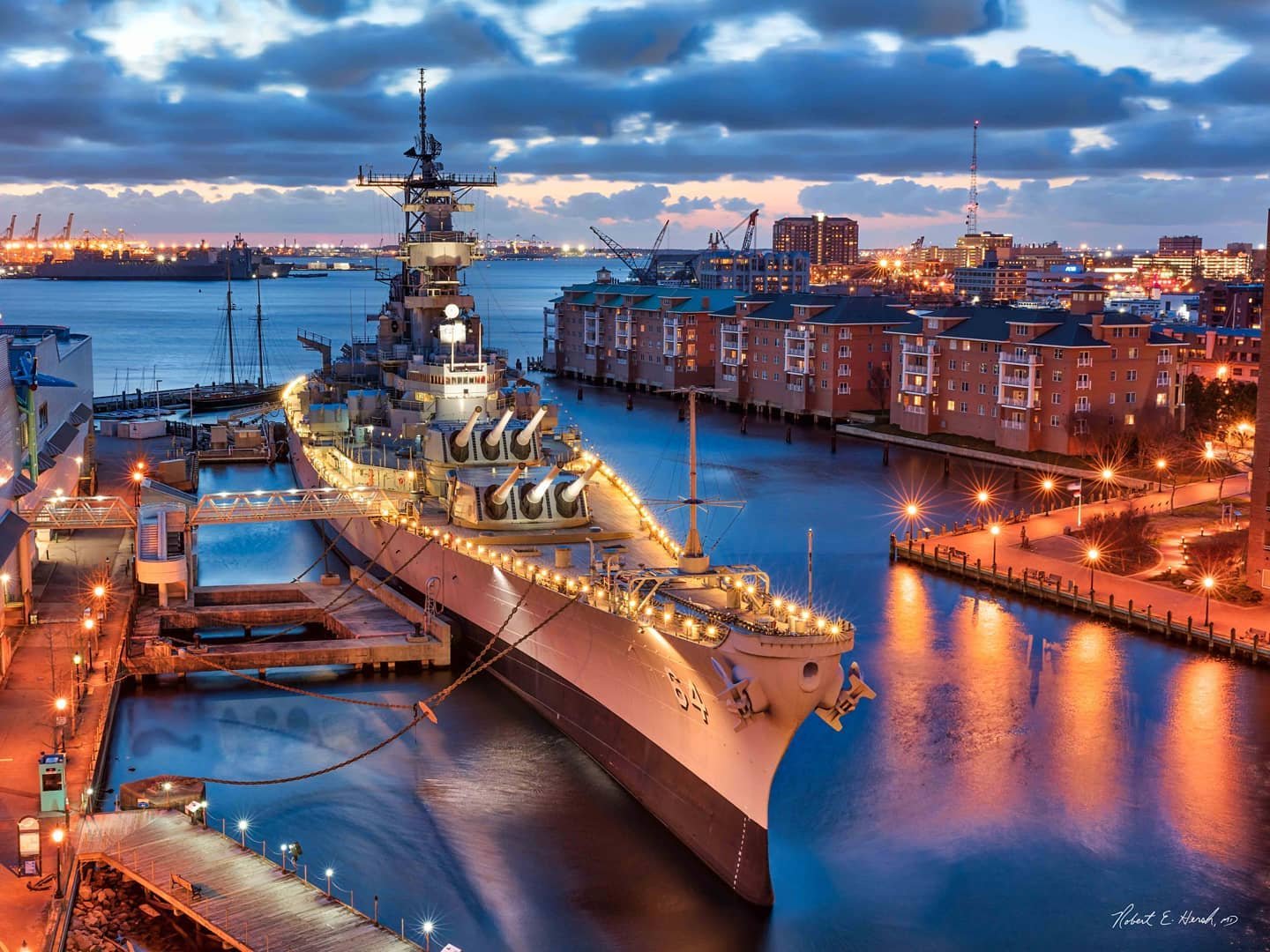 How many couples can say they got married on a battleship? Watch this vision become a reality on the Battleship Wisconsin, berthed at Nauticus. One of the largest and last battleships ever built by the U.S. Navy, the Wisconsin earned six battle stars in World War II and Korea. Your guests will be transported back in time as they walk the teakwood decks of the main deck, looking out over Norfolk's skyline. During the reception, guests can watch a spectacular sunset on the large, open outdoor fantail.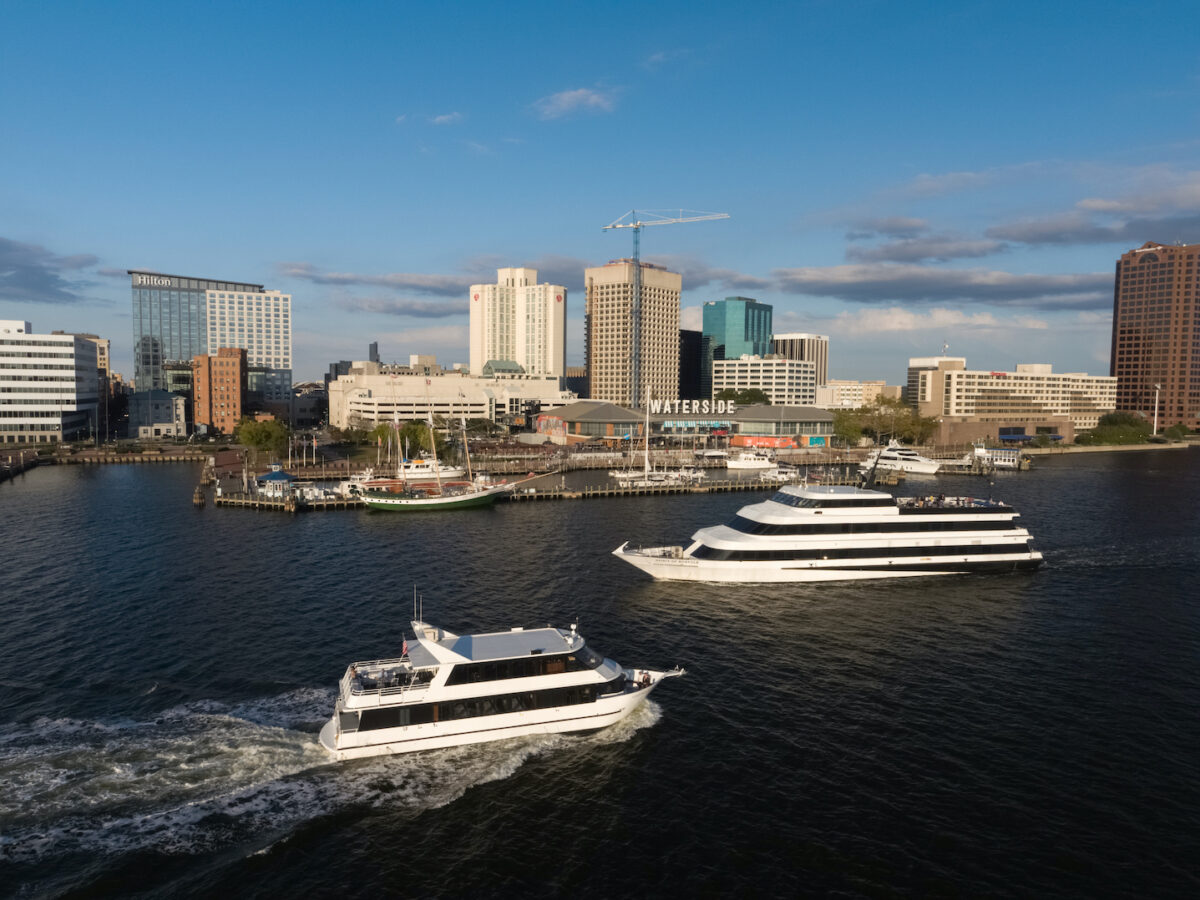 Say "I do" with a view when hosting your dream wedding on the water. This unique floating venue offers exceptional views of Norfolk and the U.S. Navy's Atlantic fleet. With your booking, you and your guests will enjoy chef-prepared menu options, full bar service and all-inclusive packages that can be customized to fit your budget, style and party size.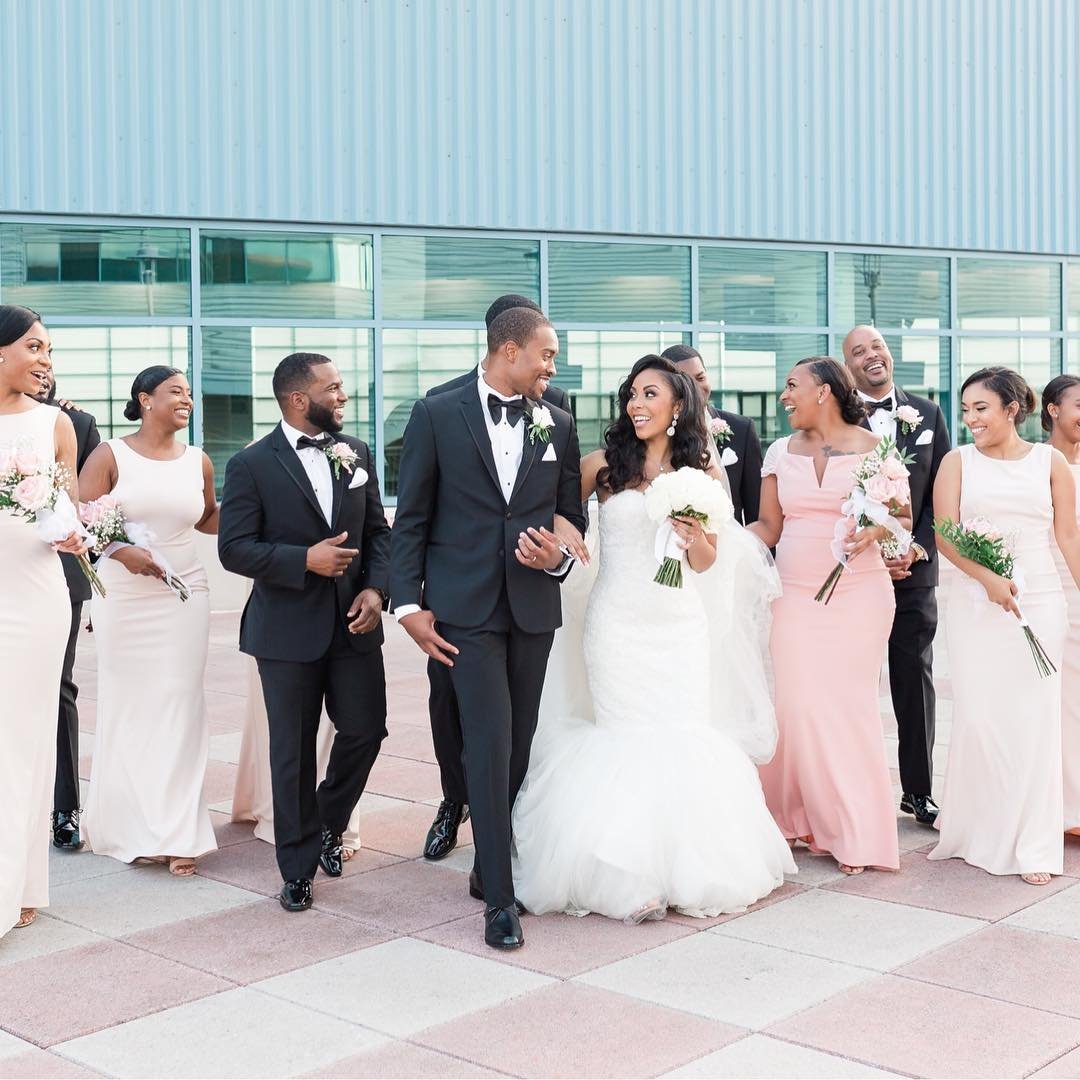 Imagine exchanging vows in front of floor-to-ceiling windows, an exquisite sun setting on the horizon of Norfolk's skyline as the ultimate backdrop. Known as Norfolk's iconic waterfront venue, the Peter G. Decker Jr. Half Moone Center features sweeping views of the Elizabeth River, interior spaces made for mingling and an outside deck ideal for watching sailboats pass by.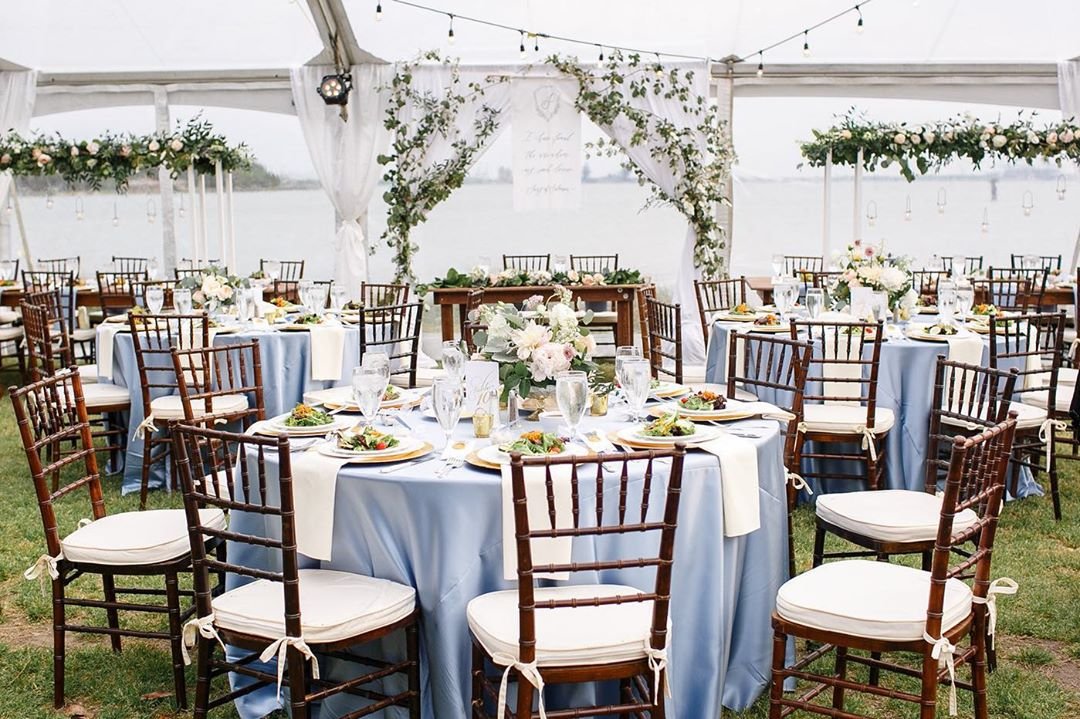 Located right on the shore of the Lafayette River, the Hermitage is the ideal location for an outdoor wedding and reception. The elegance of the gardens and beauty of the waterfront views create an enchanting backdrop for your occasion.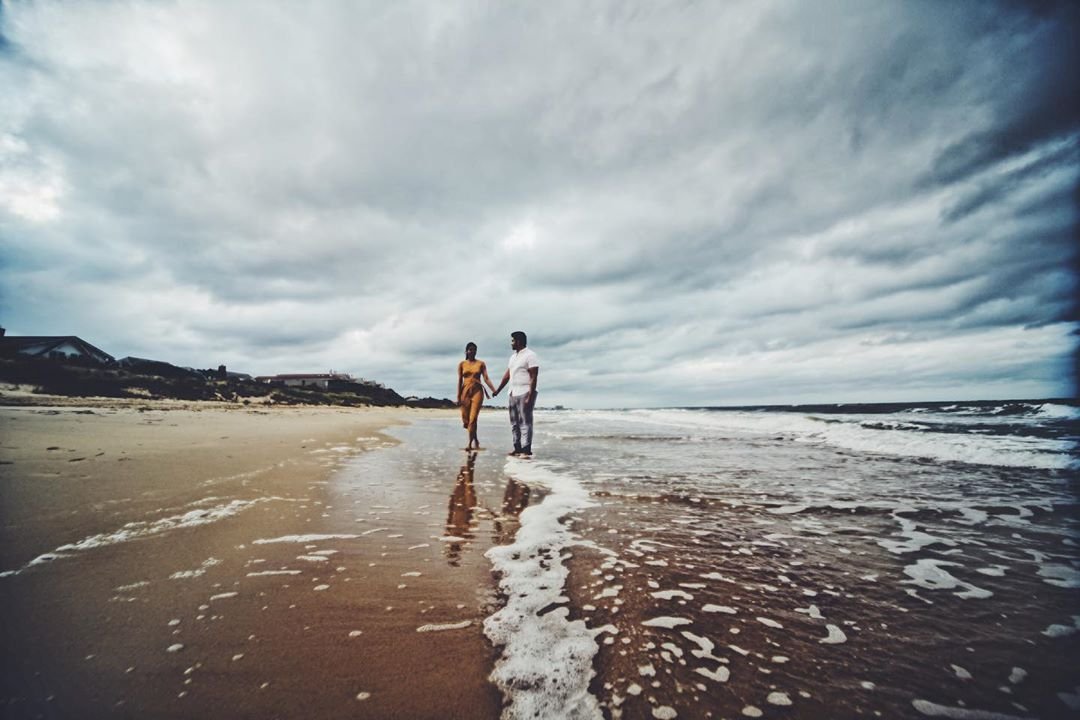 Always dreamed of getting hitched on the beach? Trade in those heels for flip flops or bare feet and walk down an aisle of sand with the gorgeous Chesapeake Bay as your backdrop.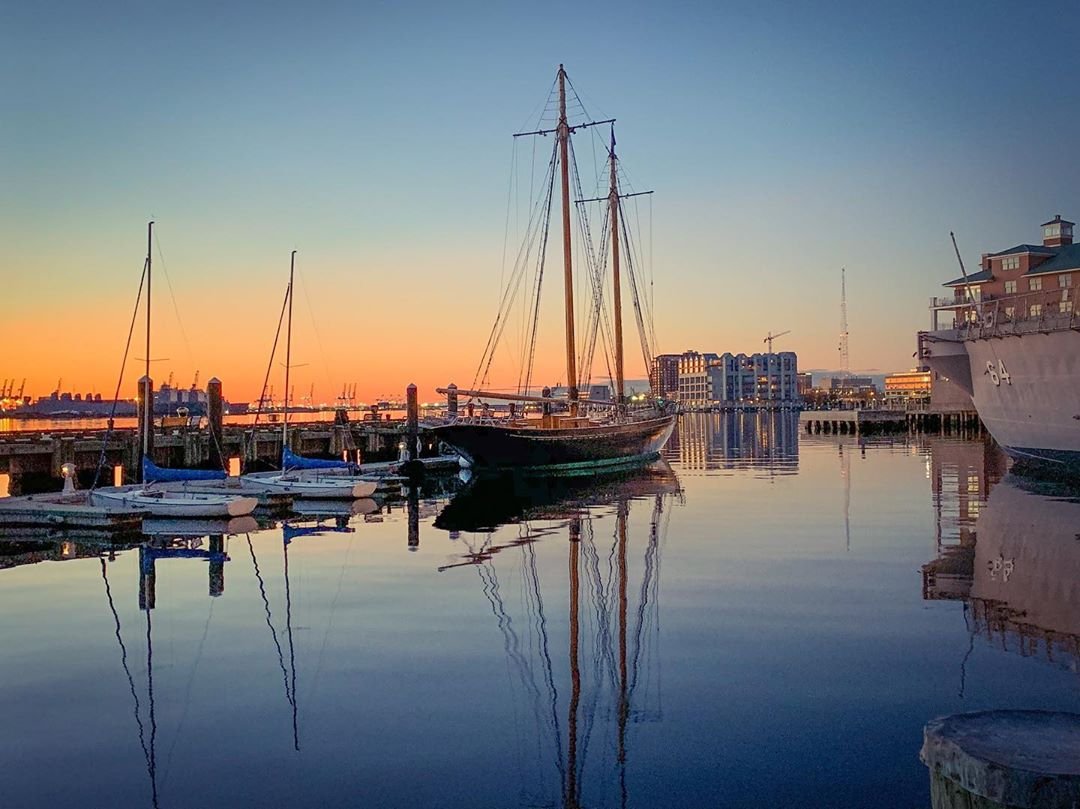 Why stay docked when you can roam the open river? Invite your wedding guests aboard the Schooner Virginia for a unique cruise along the Elizabeth River. This tall ship's rich history sets the ideal ambiance for a celebration of 20–55 attendees.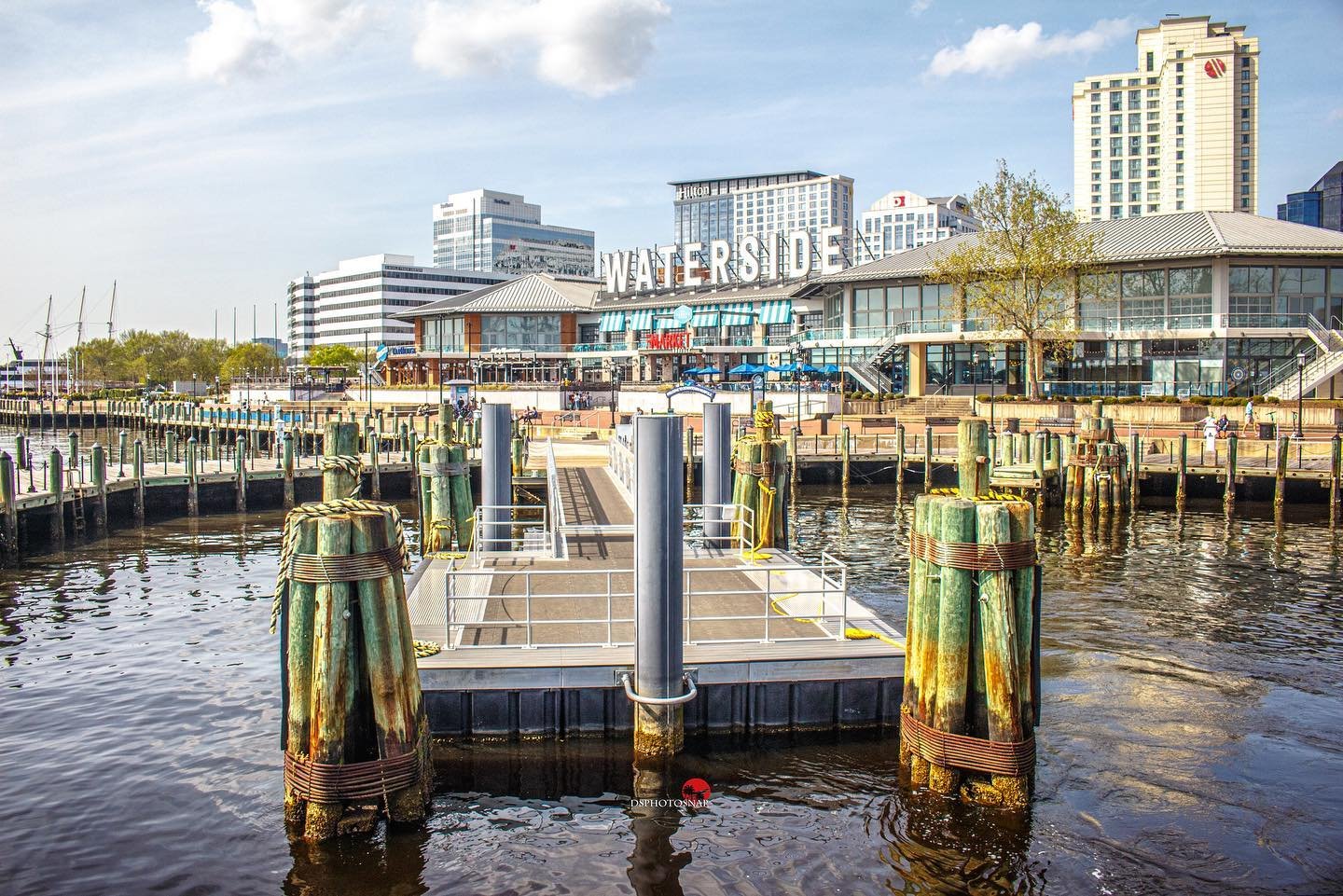 For stunning views of the Elizabeth River, with plenty of space for guests to eat, drink and be merry, Waterside District is an ideal choice. Enjoy formal seating for up to 200 guests, a private balcony, two fire pits, nautical decor, completely stocked bars, yard games, private restroom access and more inside the venue's Harbor Club.