Ocean View and East Beach are best known for their beaches, but the food scene in this neighborhood is equally worth the exploration. From local seafood to finger-licking barbecue and amazing international dishes in between, Ocean View has some great options. Here are some of our favorite restaurants in Ocean View, Norfolk.
Ever wish you could eat more than one type of cuisine and not have to go to multiple restaurants to satiate that desire? Experience A World of Good, a globally inspired street food cantina serving up dishes from multiple continents. Their menu offerings range from bao buns and bibimbap to Latin American styled nachos and the classic North American Philly cheesesteak.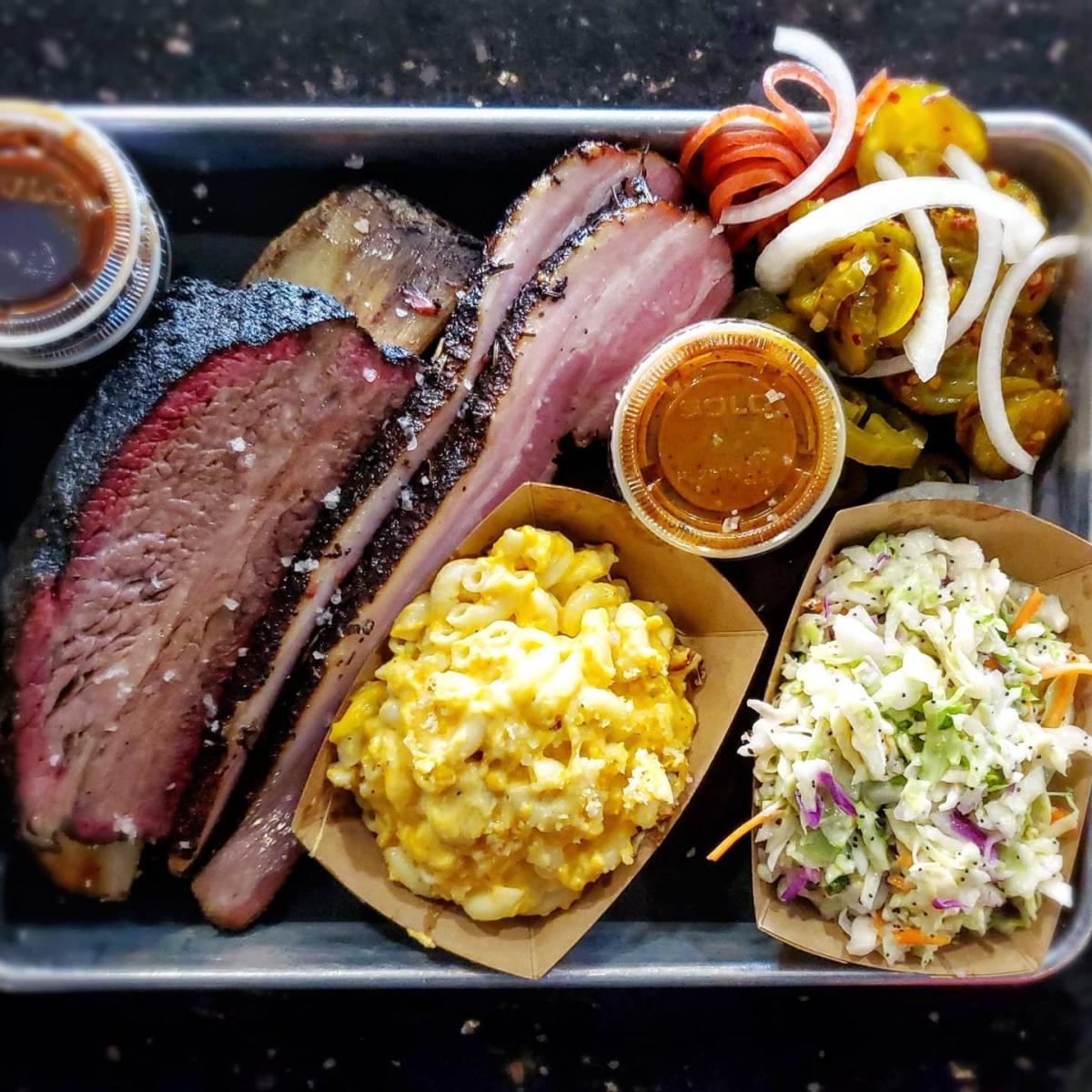 Southern wraparound porches will catch your eye when you drive by Bar-Q's location nestled inside Bold Mariner Brewing Company. Your attention will quickly divert to the oversized meat smoker that resides in their parking lot. Next, the aromas of freshly smoked meat will have your mouth watering almost instantly while you debate what to order on their à la carte menu. We highly suggest filling up a platter with their moist brisket, fall-off-the-bone ribs, rich mac and cheese, spicy (but not too spicy) jalapeño and cheddar links and classic cornbread. Pit master Jayme Campbell is a barbecue pro who embraces his creative side and on occasion hosts BBQ Sushi Nights at the brewery.
A telltale sign a restaurant is well loved is when their parking lot is always full. Captain Groovy's has quite the local following and attracts lots of attention around happy hour–one of the best in Norfolk! Crowds keep coming back for their fresh seafood platters, raw bar and Southern-style seafood dishes including their low country boil and seafood creole. They have a laid back atmosphere, plenty of outdoor seating, and they're just a stone's throw away from the beach.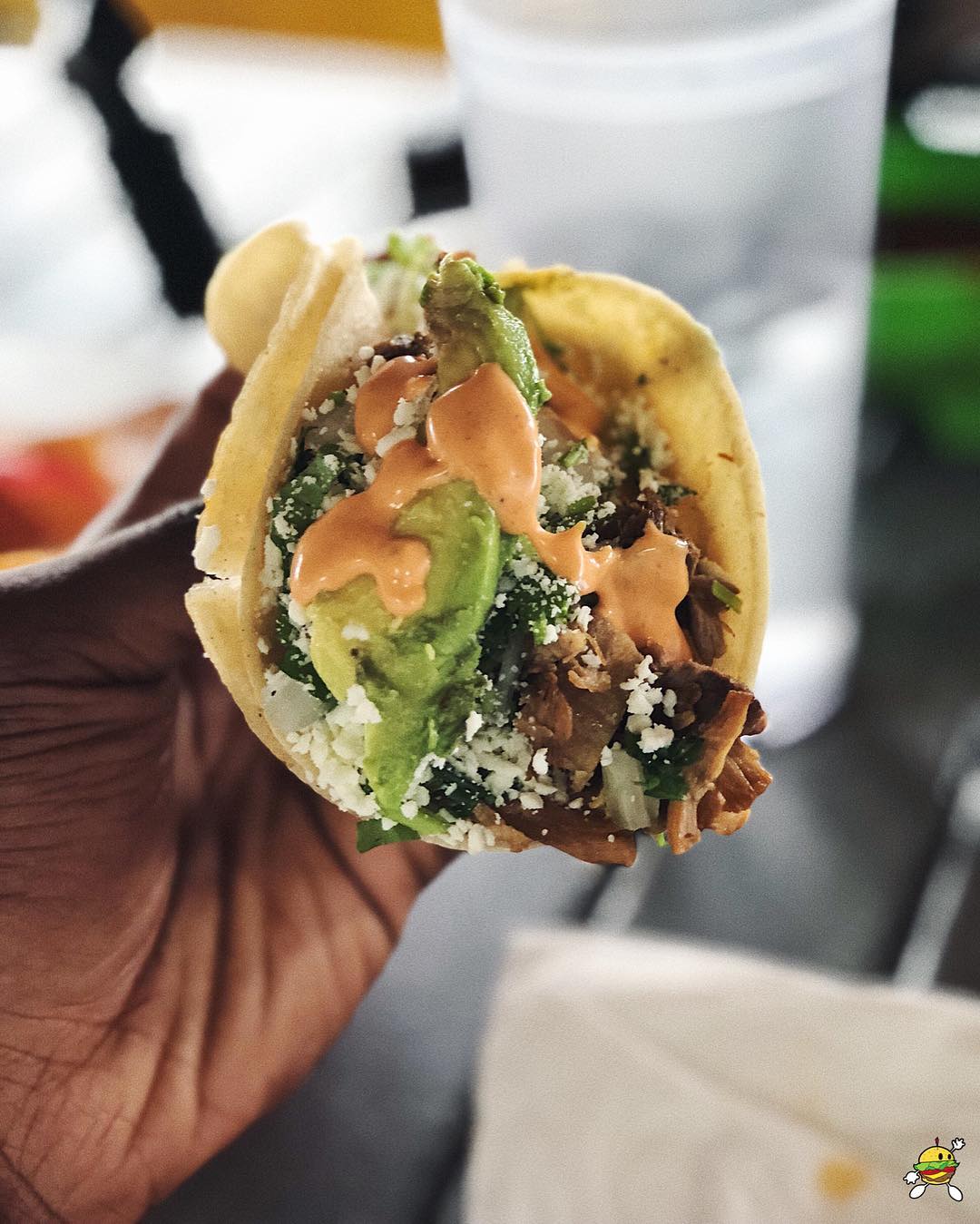 What better way to end a beach day than with homemade tortilla chips dipped in fresh salsa while sipping a cold cerveza or margarita? Jessy's has been slinging out delicious Mexican tacos years and even made their debut on Diners, Drive-ins and Dives back in 2017. Jessy's also doubles as a tienda, a convenience shop for all your Mexican dish needs. They sell carne asada and chorizo in their butcher shop section, hot peppers and Mexican spices in their grocery section and even have a fresh baked goods area where you can indulge in a sweet assortment of Mexican pastries. So, go hungry and we promise you will leave full and happy.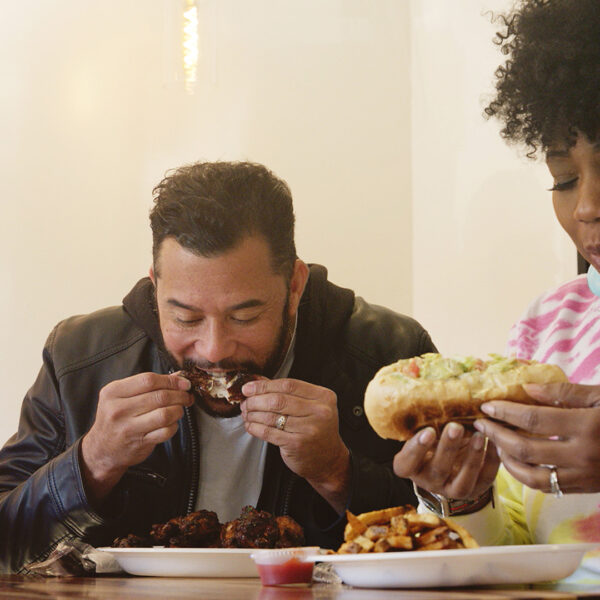 It often seems big tastes come from small kitchens, and in this case, My Mama's Kitchen is that tiny kitchen that packs a big punch. The restaurant is known for their barbecue and wings, but the whole menu is delicious. Try their Drip Sandwich–a warm fried chicken sandwich covered in drip sauce (their secret sauce) and topped with house slaw, pickles and remoulade on a brioche bun. Treat yourself to one of their classic chicken and waffle dishes or nibble on one of the seafood platters.
Chow down at the beach's all-American coastal diner. They have delicious classics on the menu including steak and eggs and chicken and waffles. Don't forget to also check out their specials board of daily seafood dishes for other options.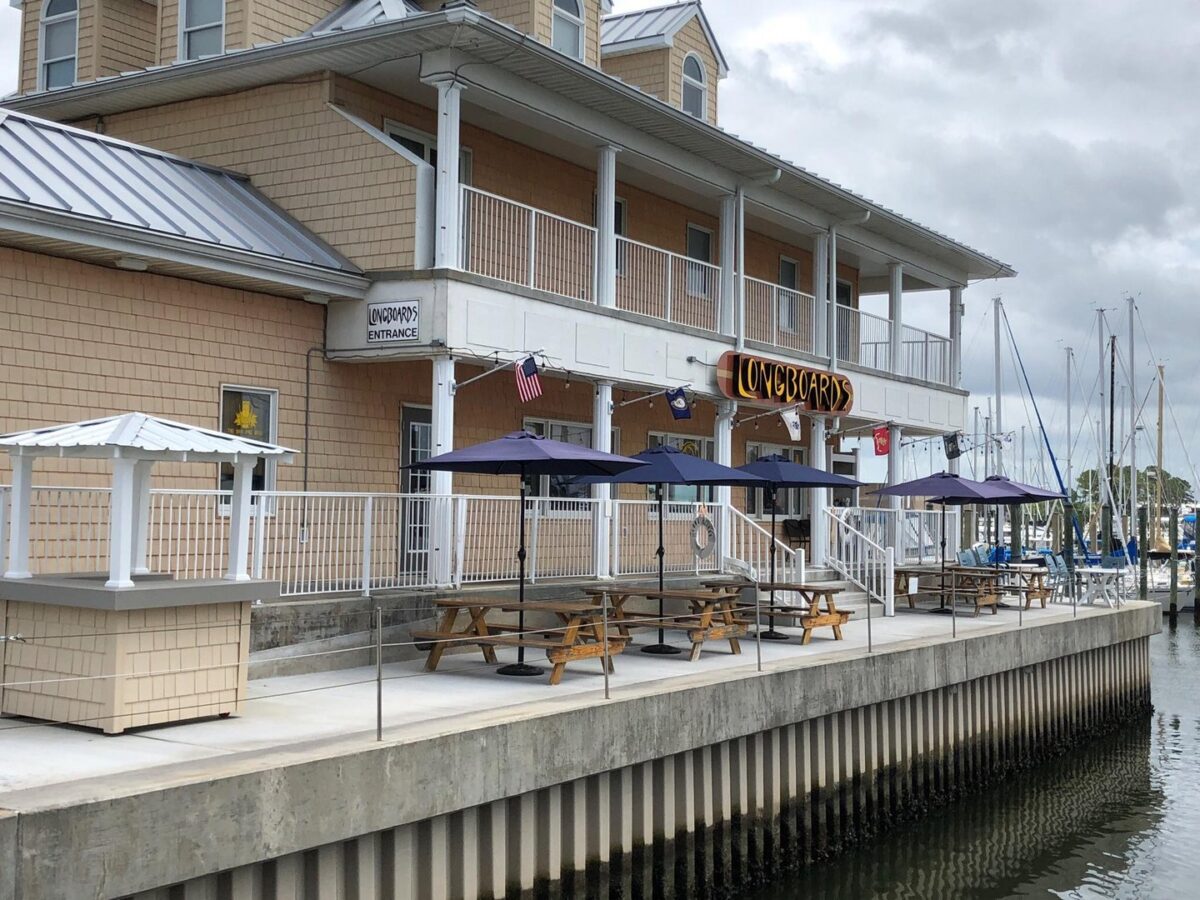 For a combination of fantastic water views and made-to-order meals, head to Longboards. Their menu boasts favorites like crab mac and cheese, she crab soup, Longboards nachos and almost famous wings. Plus, their daily specials (including weekend specials too!) will give you something new to look forward to every time you visit.
Make yourself right at home at Karla's Beach House when you dine in for breakfast or lunch. Start the day with a selection from the restaurant's menu of Beach House Bowls, omelettes, egg dishes, combos or healthy options. Lean toward the sweeter side with high-stacked pancakes or blueberry French toast right off the griddle. Lunchtime calls for a selection of wraps, salads, sandwiches and burgers, plus classic starters like onion rings, mozzarella sticks and lumpia.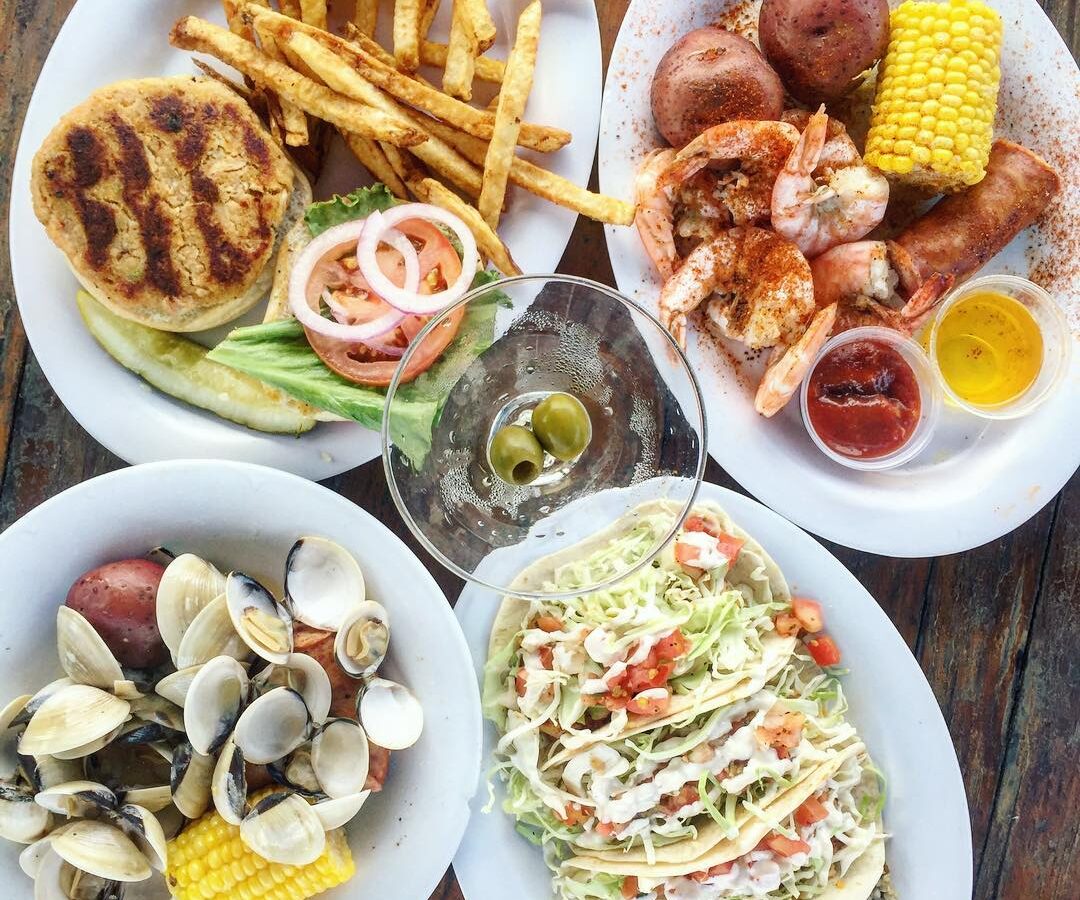 The Ocean View Fishing Pier Restaurant, an icon to this neighborhood, sits high in the air offering views of the Chesapeake Bay for miles. Adirondack high top seats that parallel the Chesapeake Bay invite you to sip on a summer cocktail, enjoy some seafood and look for dolphins out on the water.