Biking through Norfolk, VA has never been easier! With bike lanes, rentable bikes and bike repair stations through Downtown and the Elizabeth River Trail (ERT), you will find that Norfolk is super bike-friendly. It's easy to see that the city has a strong love for this mode of transportation.
Bike Lanes
Share the road! Bike lanes are spread throughout the city to give cyclists the best experience while riding their bikes. It's a safe way to get a cyclist where they need to go in Norfolk. Find out where the bike lanes are located here.
Elizabeth River Trail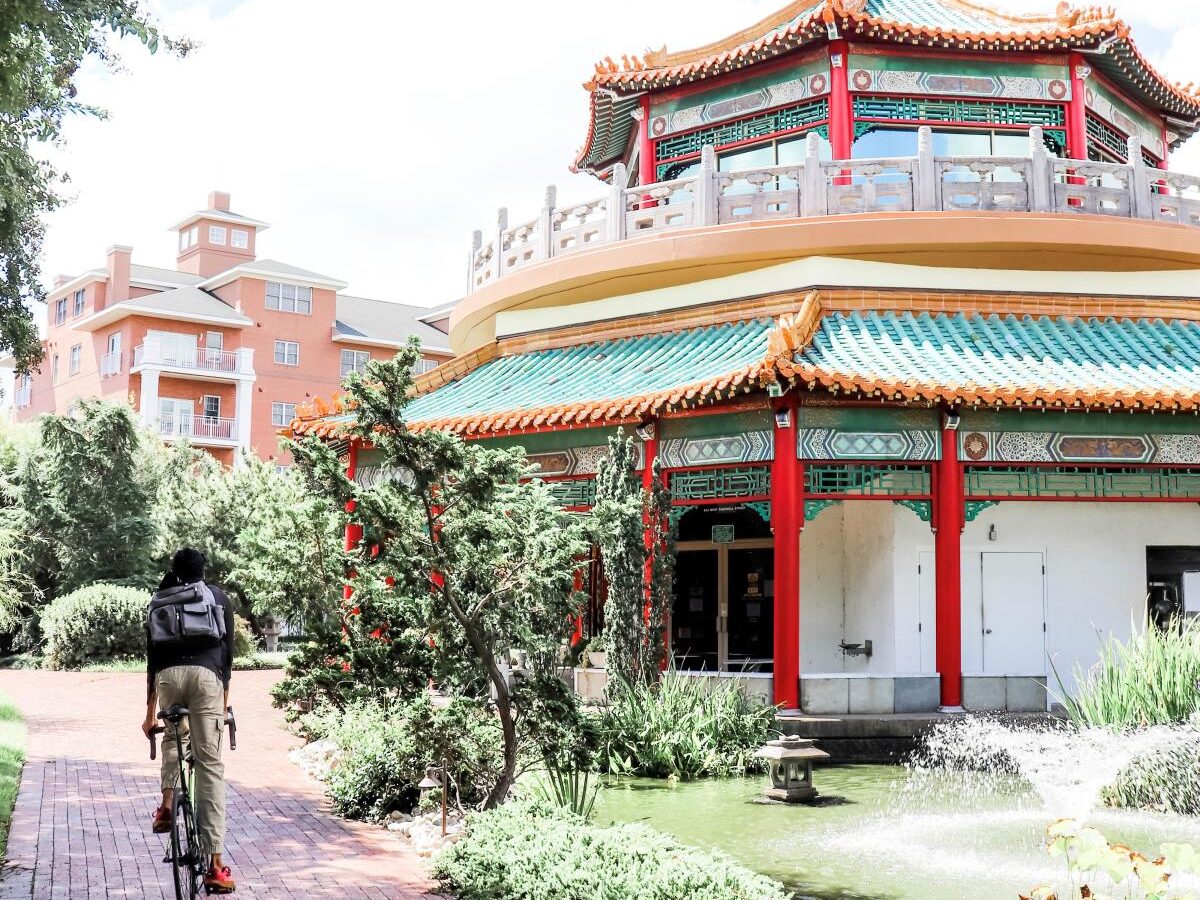 This 10.5-mile urban biking and pedestrian trail runs adjacent to Downtown and is a great way to see Norfolk from a different view. Bike along the waterfront through Norfolk's neighborhoods where you can pick up food to go or a local craft beer. The trail begins at Harbor Park and goes through Downtown, Freemason, Fort Norfolk and more while finishing in Lochhaven, where the Hermitage Museum and Gardens is located. There's so much to explore along the ERT, you don't want to miss it. For the full trail map, click here.
Pedego Electric Bikes
Located close to the Elizabeth River Trail, Pedego Electric Bikes in Downtown Norfolk has electric bikes for rent and purchase. The electric bikes have a pedal assist that allows you to go farther and faster so you can see more of Norfolk in less time. Classic electric bike rentals start at $20 for an hour.
Lime Bike Share
Norfolk is excited to offer Lime Norfolk, a premier bike share experience for visitors and locals. With Lime, riders can rent and return bikes from a multitude of bike hubs located throughout the city. It has never been easier to get around Norfolk than now!
Mountain Bike Trail
Northside Park is a 62-acre park located and has tennis courts, a skate park, ball fields and an indoor pool. Bike Norfolk volunteers have worked in partnership with Norfolk Recreation, Parks and Open Space, Keep Norfolk Beautiful, and REI to cut a new trail, clean/ mulch the existing ones, and connect the trails to create uninterrupted flow. As a result, three trails have been developed: Hide and Seek, Trae's Trail, and David's Sprint, for a total of 2.2 miles of single track. The suggested bike for these trails is a mountain bike, and helmets are required. Visitors may also walk or run the trails.