Whether you are a seasoned sailor or just getting your feet wet, Norfolk's sailing programs are the perfect way to spend a day along the water.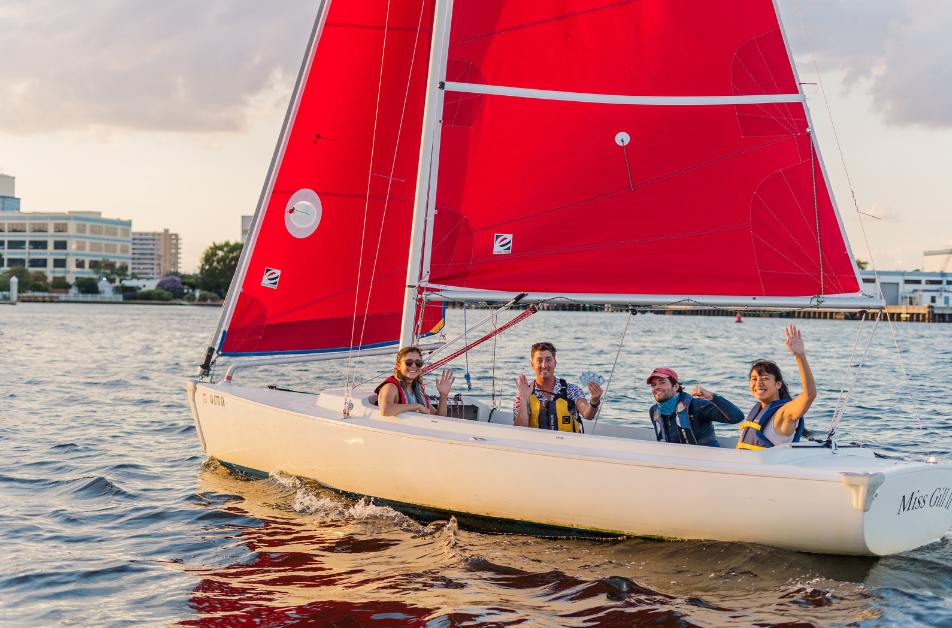 Sail Nauticus
Sail Nauticus is a vibrant and inclusive community sailing center location on Nauticus' campus along the Downtown Norfolk Waterfront. Offerings include group outings for all experience levels aboard their fleet of Harbor 20 sailboats and the Schooner Virginia tall ship. Two sailing courses are currently offered to the public.
Sailing Courses
First Sail
Explore the Elizabeth River with friends or family on a two-hour introductory sail with an experienced instructor. Part of U.S. Sailing's First Sail Experience, you can learn the basics of sailing in a safe and relaxed setting. Enjoy Downtown Norfolk from a different viewpoint as you discover your passion for sailing. Cost: $125 per person. Book here.
Learn to Sail (3-day course)
Earn a U.S. Sailing Basic Keelboat Certification—the industry's best—taught by Sail Nauticus certified instructors. At the end of the course, you'll walk away with a solid understanding of sailing and your Keelboat Certification. Cost: $475 per person. Book here.
Group Outings
Group outings: Harbor 20 Sail Boats
This outing is ideal for groups of six to 20 people. Teams of up to four learn to navigate their vessel safely before competing in a mini regatta. Through this engaging activity, participants hone communication and leadership skills. Cost: starts at $375 per boat for a three-hour clinic. Book here.
Group Outings: Schooner Virginia
The 120-foot schooner is ideal for groups of 20–50 people. Set sail on an action-packed cruise. Select from a list of activities designed to emphasize collaboration and demonstrate how critical thinking and conflict resolution empower group dynamics. Cost: starts at $4,000 for a three-hour charter. Book here.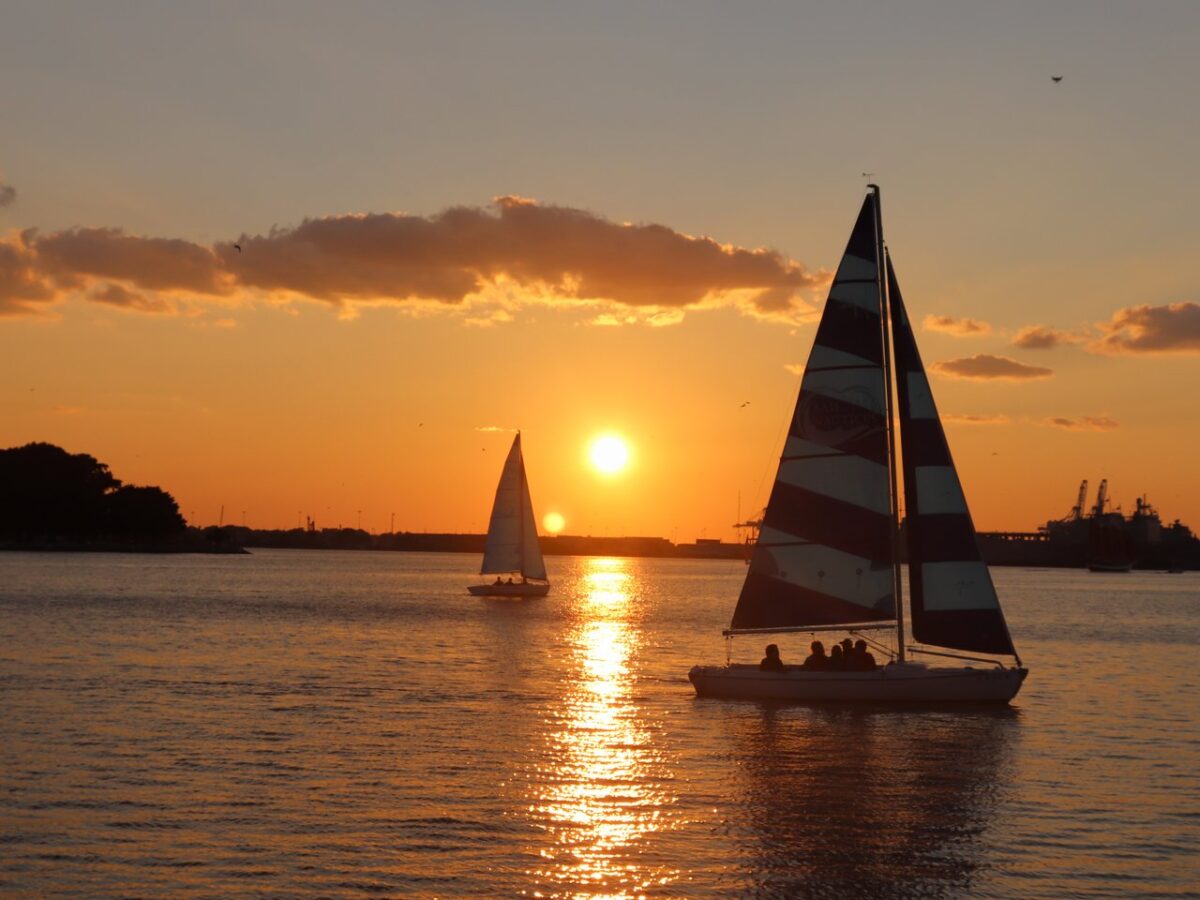 Sailtime
Whether you are an experienced sailor looking for a great way to get back on the water, or a "landlubber" looking to see what sailing is all about, we've got a program that's right for you!