It's always a great time to celebrate Norfolk's LGBTQ+ community, but Pride Month lends especially exciting opportunities to get involved. Whether you plan on attending the vibrant waterfront celebration of PrideFest or want to experience some of the other fantastic LGBTQ+ events in June, there's plenty of ways to support the inclusion, dignity and equality of all people. Save the dates for these events happening in Norfolk during Pride Month 2023! Psst: Check out our Pride merchandise available online, in person at our Mermaid Market or at Hampton Roads PrideFest.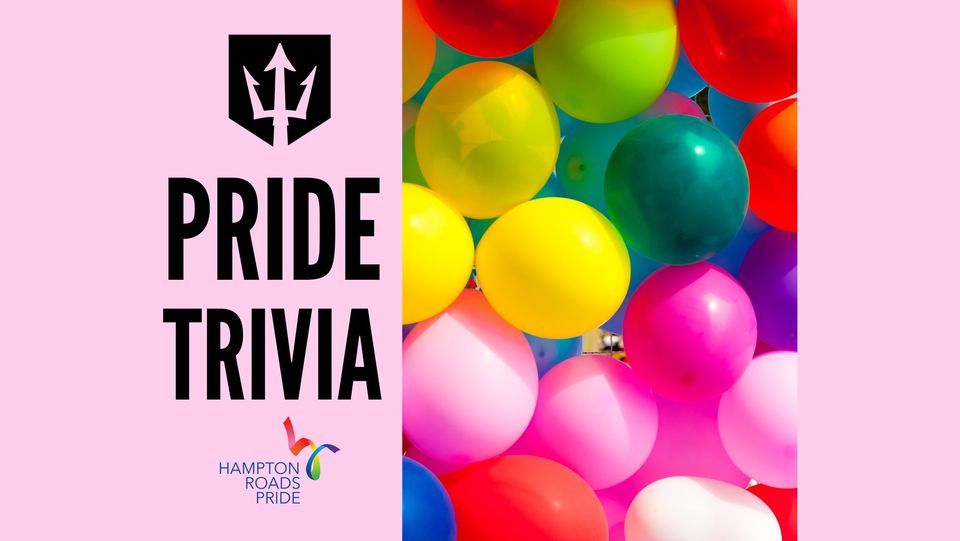 What better way to kick off Pride Month than with good friends, great beer and gripping rounds of trivia? Meet up at Bold Mariner Brewing Company, an Ocean View staple with beautiful wraparound porches and irresistible barbecue and charcuterie served on site. Try a new favorite brew while participating in Pride-themed trivia!
All Month
Multiple Locations

Raise a few at the new Break Free Brew Tour! All month long, breweries through out the region are celebrating with special Pride-themed events and brews.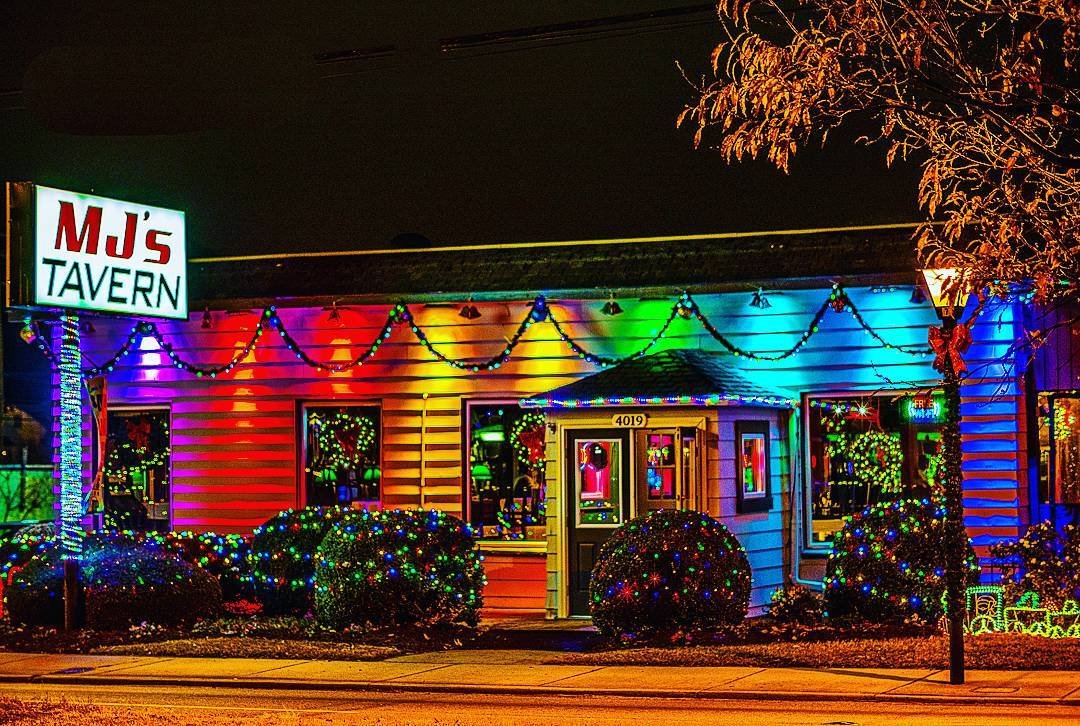 Join the Tavern staff, Stonewall Sports and Hampton Roads Pride to kick off Pride Month Tavern style! There will be drag queens, bands, DJs, food and drink, dunk tanks and more! This two-day event features outdoor activities available from 11 a.m. to 8 p.m. both days. A cornerstone of the LGBTQ community since 2012, MJ's Tavern is friendly, welcoming and open to everyone!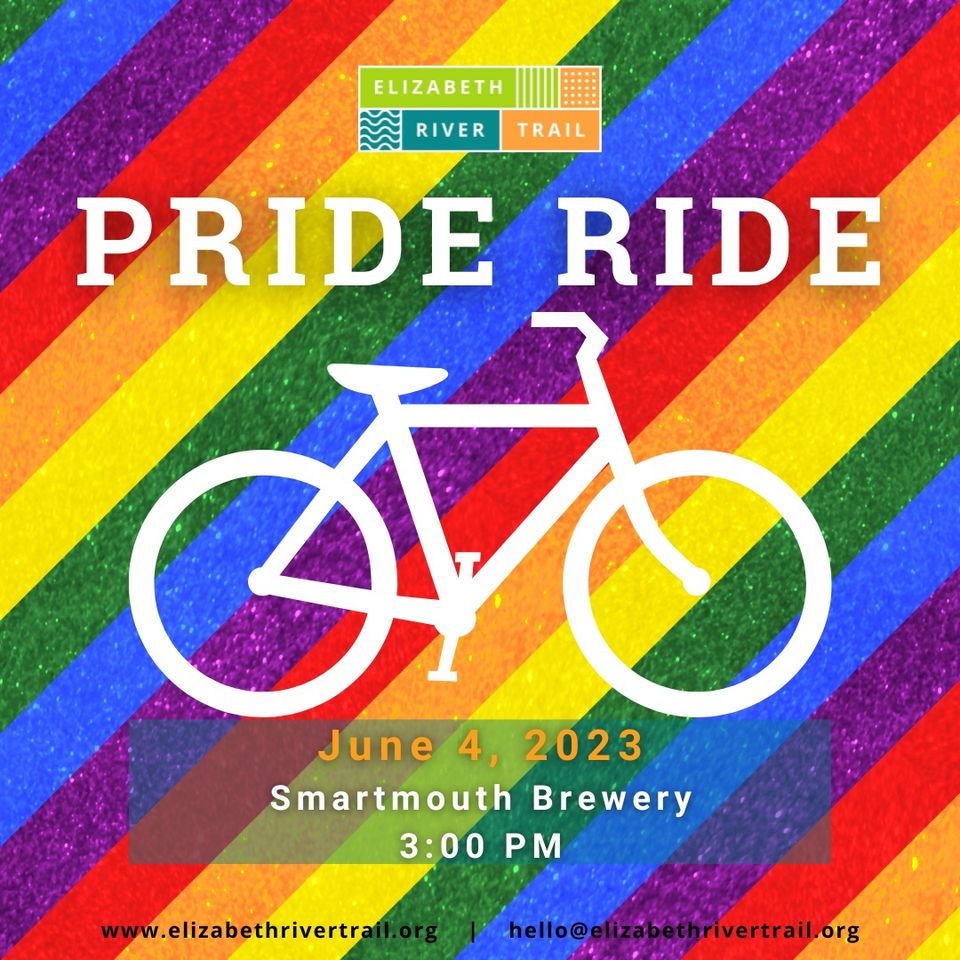 Pride Ride is a casual-paced group ride open to anyone and everyone! The ride will start at 3 p.m. at Smartmouth Brewing Company and go to MJ's Tavern for the 2023 Pride Month Kick-Off Party! All skill levels are welcome!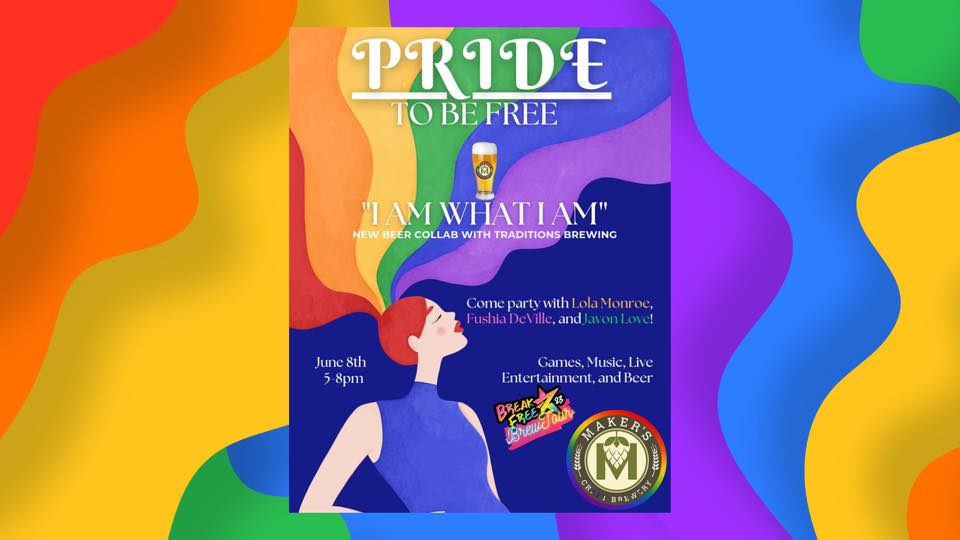 Enjoy the I Am What I Am beer, a collaboration with Traditions Brewing. Come party with Lola Monroe, Fushia DeVille and Javon Love. The event includes games, music, live entertainment and beer.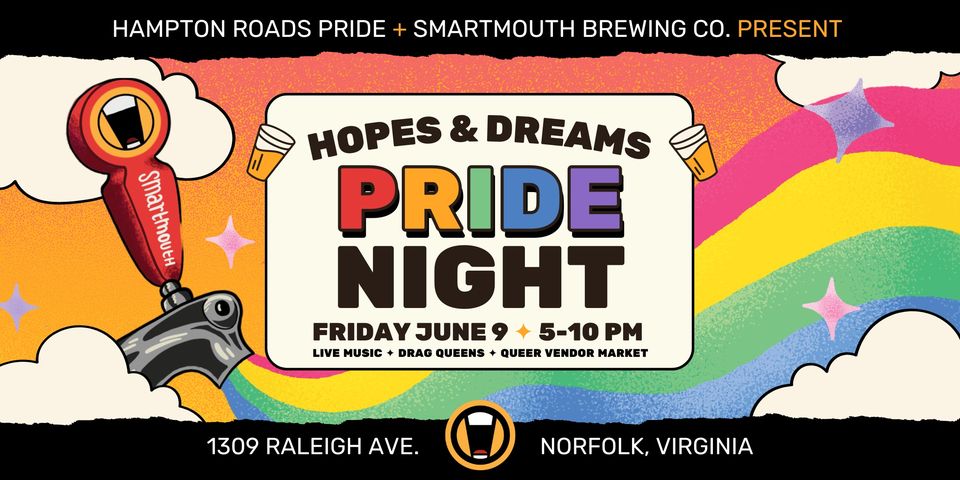 Come celebrate LGBTQIA+ art, music, and culture in a big way at Norfolk HQ! Enjoy drag performers, musicians, and a vendor market all night long.
June 9–11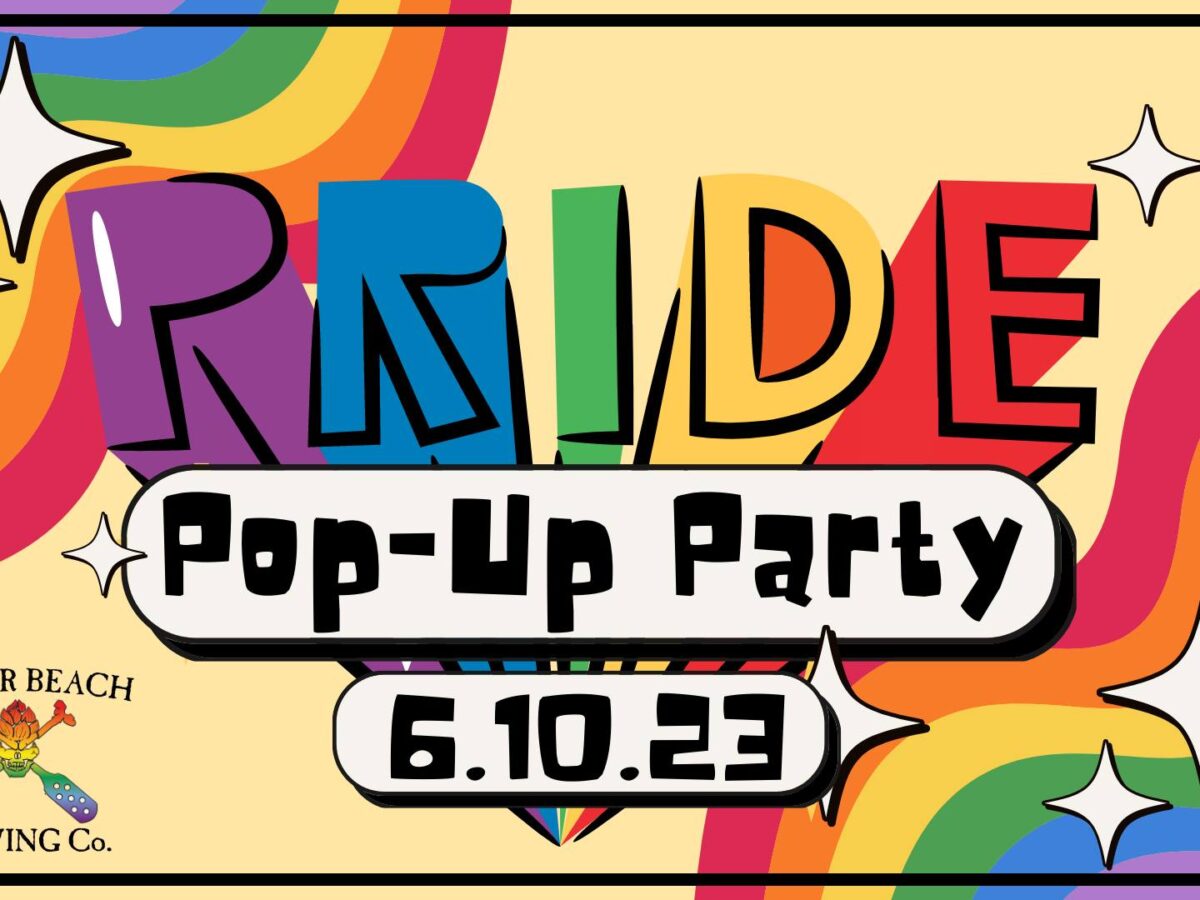 Reaver NFK proudly supports and employs members of the LGBTQIA+ community year round and wanted to put together a special event for Pride in June! Join them as they welcome a talented lineup of local queer/ally owned businesses for an afternoon of sipping, shopping and supporting the community!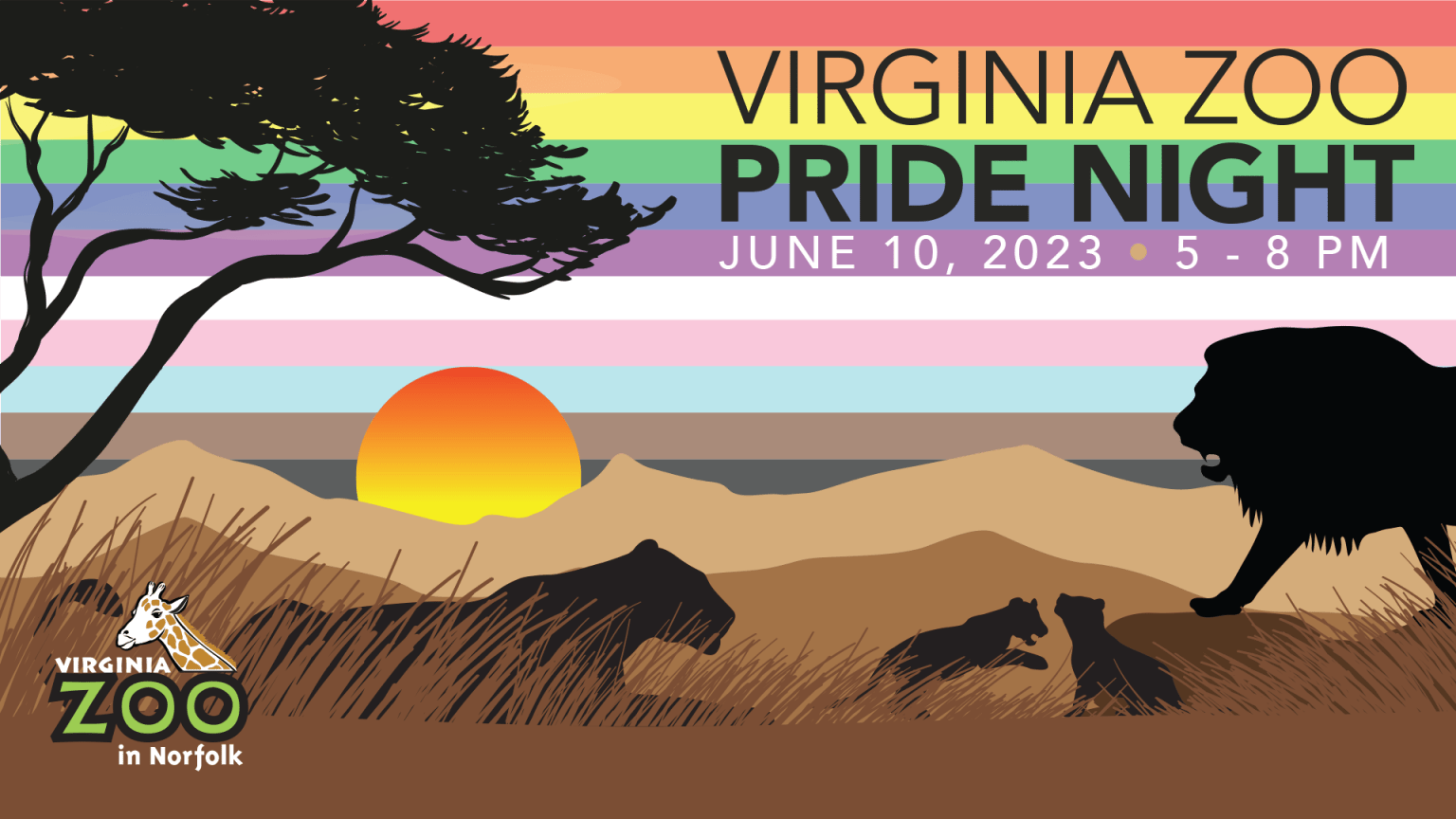 The Virginia Zoo will be adding hearts and rainbows to their stripes and spots during their second annual Pride Night. Learn new facts about your favorite Animal Ambassadors, tour select exhibits, grab a bite from the restaurant, and shake your plumage to eclectic tunes spun by a local DJ.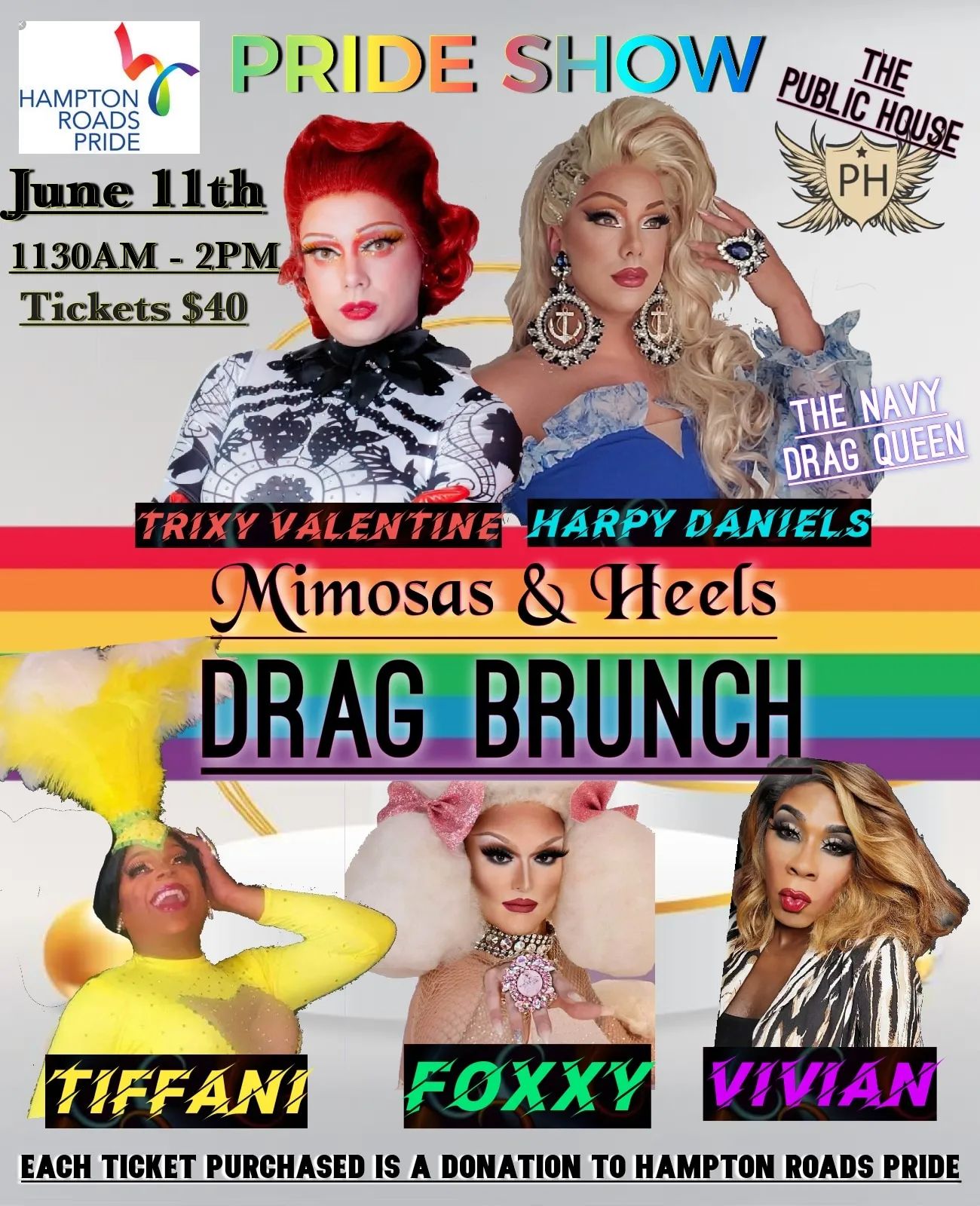 Head to the Public House for a fantastic and fun Mimosas & Heels Drag Brunch, in collaboration with Hampton Roads Pride. It will be a top-notch performance with Trixy Valentine, Harpy Daniels (the Navy Drag Queen), Tiffani, Foxxy and Vivian.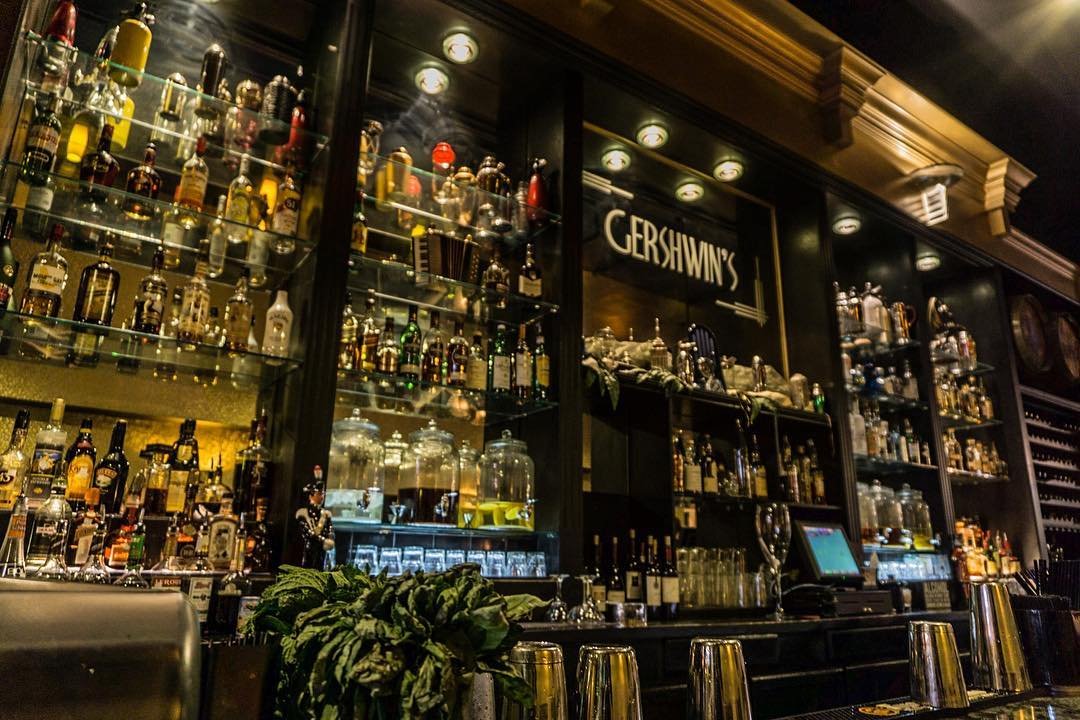 Where better to partake in the glitz and glamour of speakeasy vibes than at Gershwin's Downtown? This Norfolk gem gives a nod to the roaring 20s in style, decor and music. Order a cocktail or mocktail and celebrate Pride Month in style.
Hampton Roads Pride has partnered with the Tides baseball team for a special Pride Night! Cheer on the home team, enjoy your favorite snacks and drinks and partake in Wine Down Wednesday specials—all while supporting the inclusion, dignity and equality of all people.
June 14–16
ODU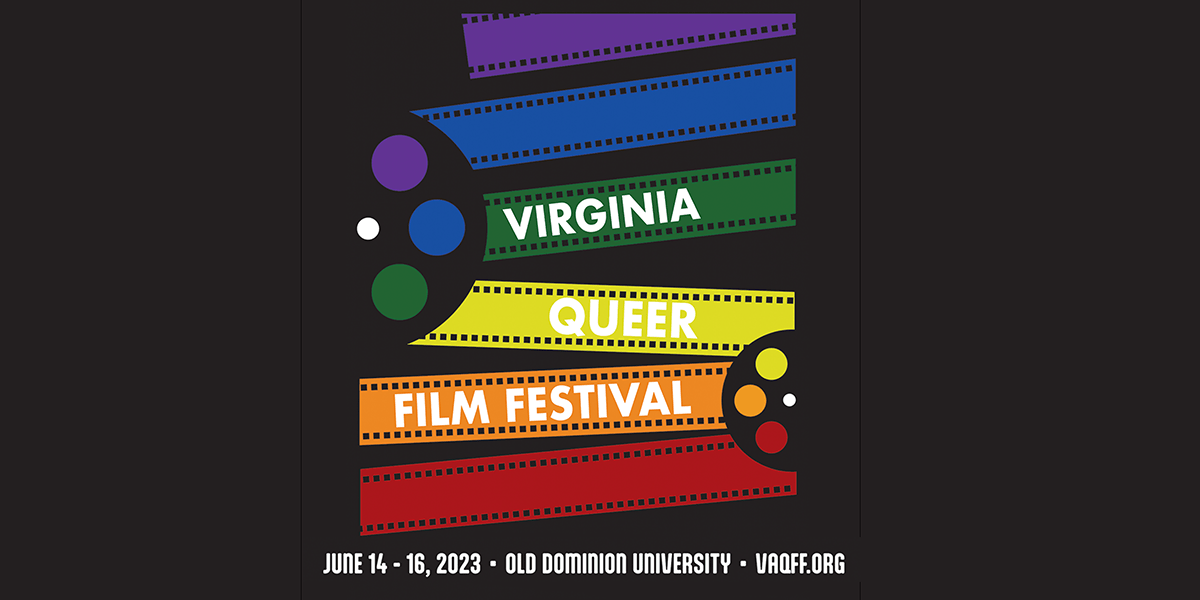 The festival is designed to connect audiences with original films by, for and about lesbian, gay, bisexual, transgender and queer (LGBTQ+) people and their families and provide a forum for LGBTQ+ filmmakers to share and discuss their work.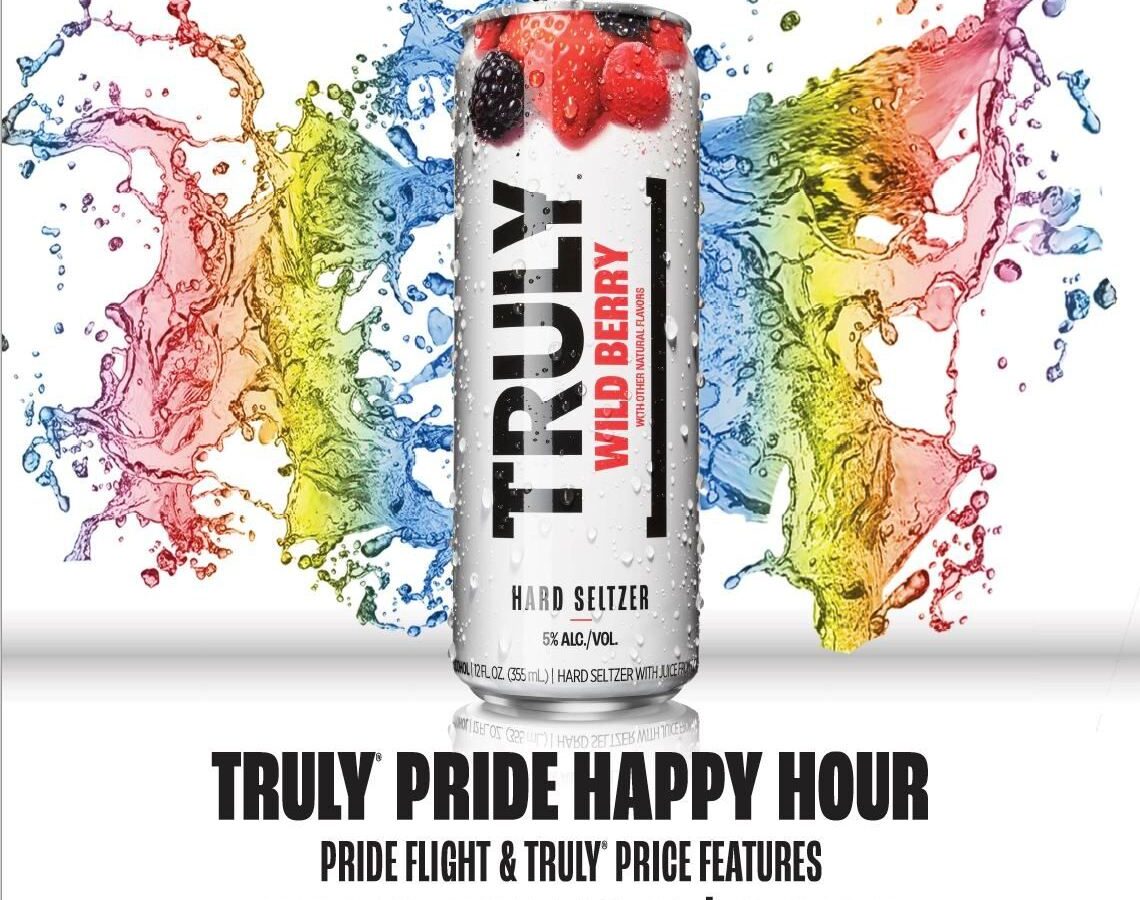 Truly is joining the party at Grain for Truly Pride Happy Hour, with $5 Wild Berry drafts and $10 Truly lemonade flights.
Break out your best dad moves—you know they're in there somewhere—for an unforgettable night of fun at Norfolk's largest LGBTQ+ dance club in the area.
June 20
Palace Shops, Ghent
Come to the Palace Shops located in Ghent for a party complete with music, entertainment, beer, wine, signature cocktails and tasty food from local restaurants. The parking lot between 21st and 22nd Streets will be blocked off for a fun evening. Attendees will have an opportunity to purchase a "Love Lock" to place on the LOVE IS LOVE display, bid on art with a silent auction and so much more. All proceeds will benefit Hampton Roads Pride, LGBT Life Center, Stonewall Sports, TR Dance, Hope House, PFLAG and Ghent Business Foundation.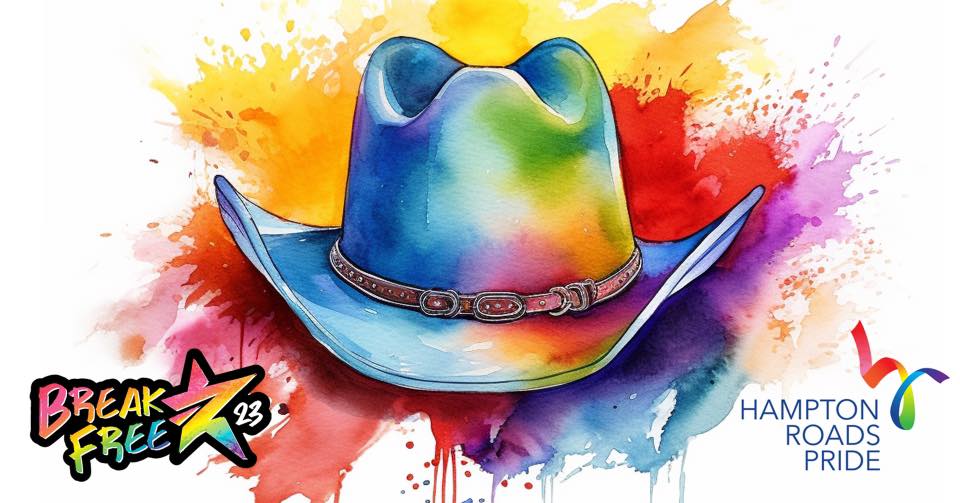 Join for a Pride-filled evening at this beloved art museum with a celebration of LGBTQ+ artists along with music, food and drink.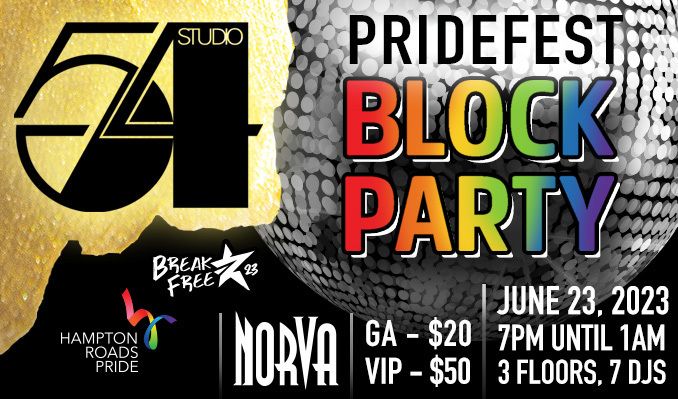 It's the night before PrideFest; why not start the celebration early? Join in the excitement and celebrate your uniqueness with fabulous entertainment, performances and more.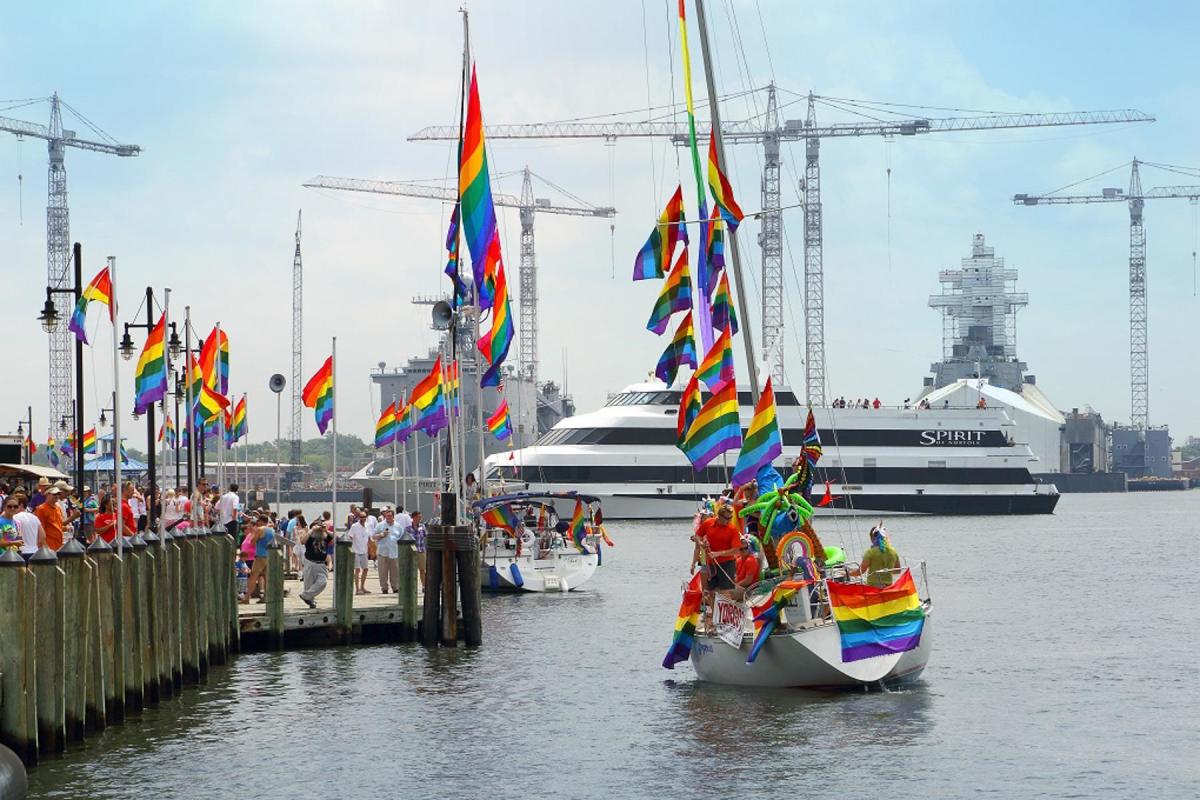 This much-anticipated annual event celebrates the diversity of the LGBTQ+ community and allies, providing the opportunity to unify through celebrations of inclusion and equality. Norfolk has the distinct honor of being the location for the only Pride Boat Parade in the country! The parade celebrates our connections with the 300-year-old maritime history of our port cities. Town Point Park, nestled along the riverbanks of the Elizabeth River, provides a unique setting for boaters to be part of this event.
Insider tip: Look for friendly VisitNorfolk staff at PrideFest! We'll be on site selling vibrant rainbow gear to get you in the spirit of the celebration! Check out our Mermaid Market for a lineup of products!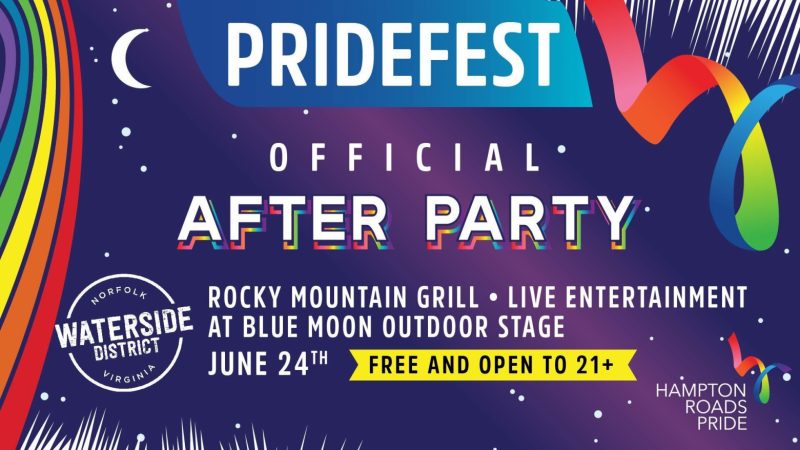 Unleash your Pride, and party the night away at Hampton Roads Pride's first PrideFest After-Party! Join the fun following PrideFest at Waterside District for a celebration. Experience live entertainment at Blue Moon Outdoor Stage, indulge in specialty PRIDE cocktails, and chill out in Rocky Mountain Grill. Best of all, it's FREE and exclusively for those 21+!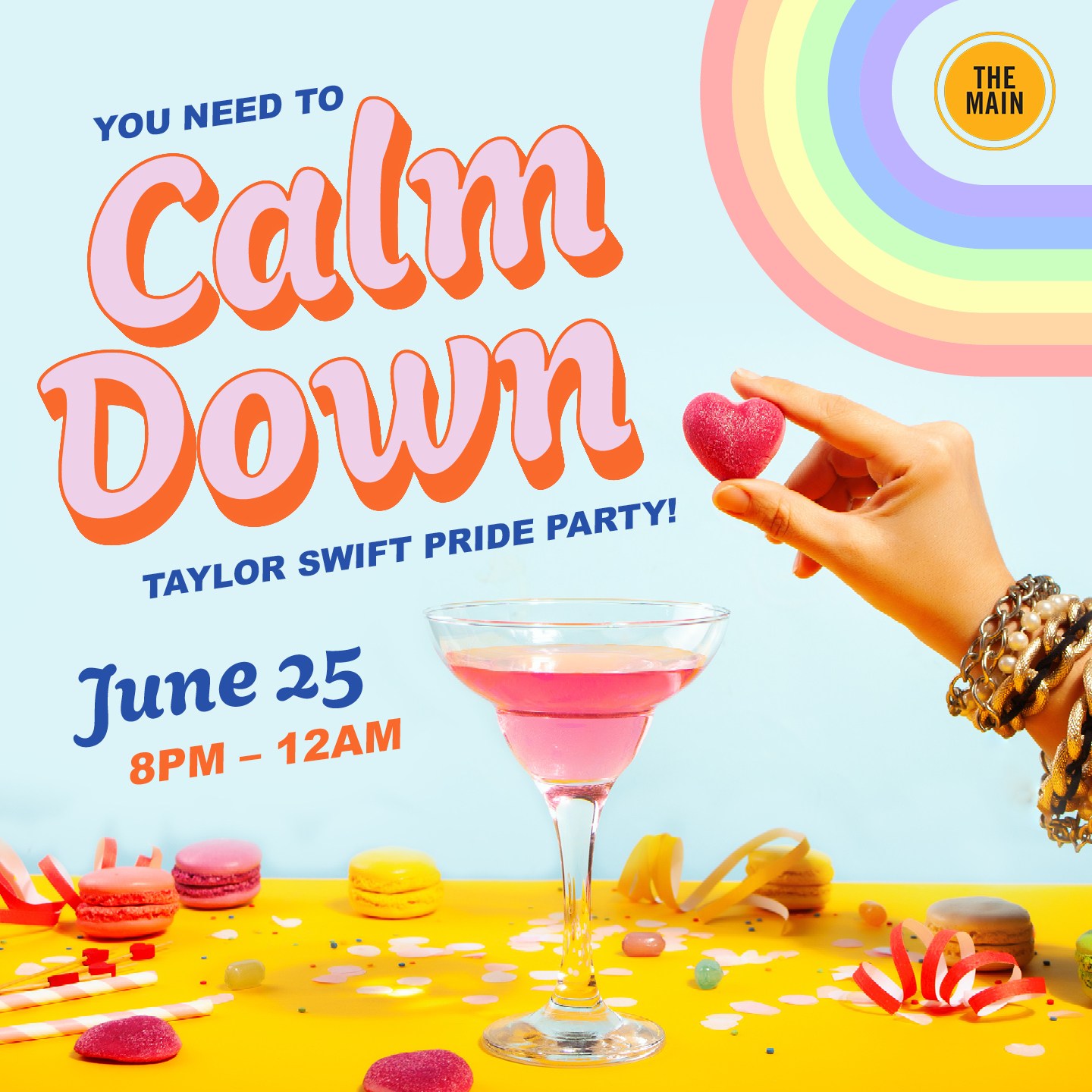 Love is love is Loverfest! Grain is celebrating Norfolk Pride with a Taylor Swift themed dance party, and the DJ will have us dancing all night long to all of Taylor's greatest eras. It's not officially summer until you've screamed the Cruel Summer bridge at the top of your lungs in a room full of Swifties. Grain hopes to see you "up on the roof with a school girl crush, drinking beer out of [glass pint] cups" and sipping pride flights because one flavor is never enough.
Check out Hampton Roads Pride for more details on upcoming events and ways to get involved.