Summertime is here, and we love making the most out of every day—down to the very last moments of daylight. Norfolk has breathtaking options for viewing sunsets, and they're each exceptional in their own way. Whether you're at a rooftop bar or down by the Chesapeake Bay, we invite you to marvel at the beautiful red, orange, yellow, pink and purple hues at this blissful time of day. Here are some of the best sunset viewing locations in Norfolk. Catch as many sunsets as you can, and don't forget to share them with us! #VisitNorfolkVA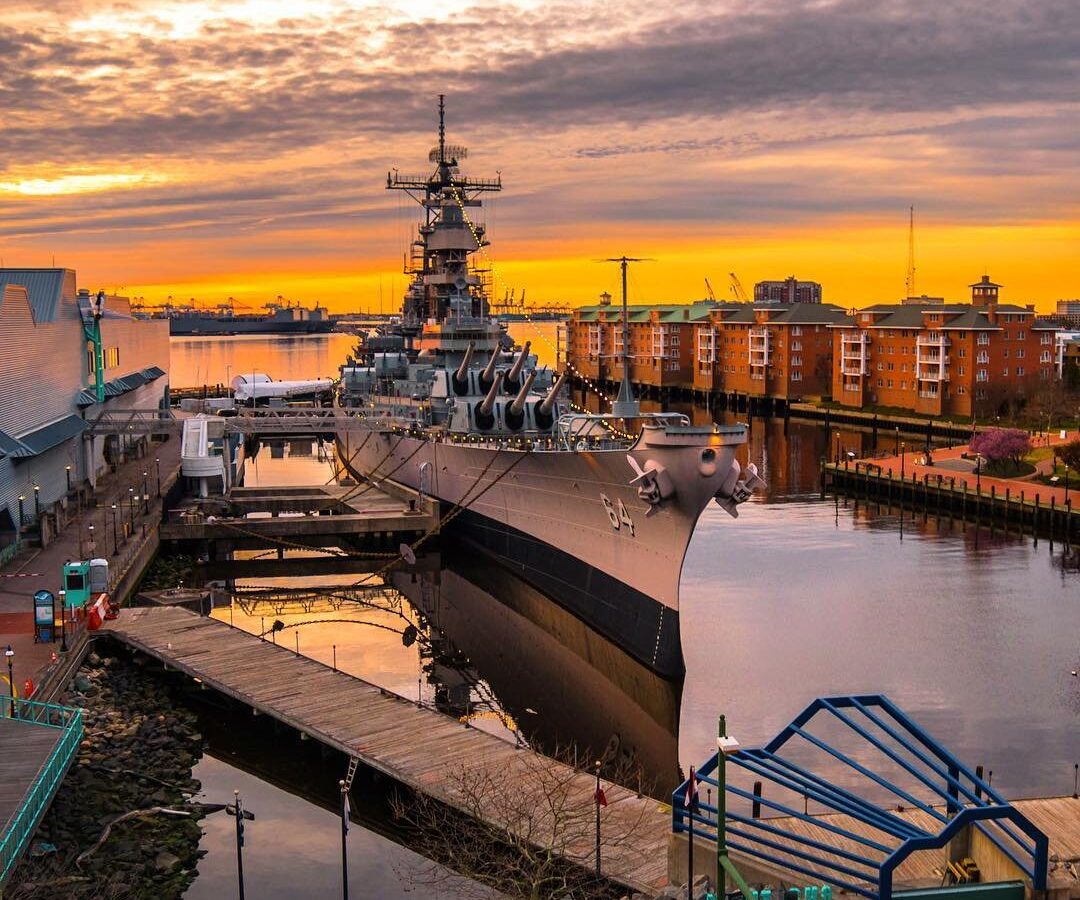 There's no wrong time to visit the famed Battleship Wisconsin; one of the largest and last battleships built by the U.S. Navy will impress and delight at any time of day, any time of year. However, you've practically guaranteed pristine views and gorgeous photos when visiting this prestigious ship at sunset.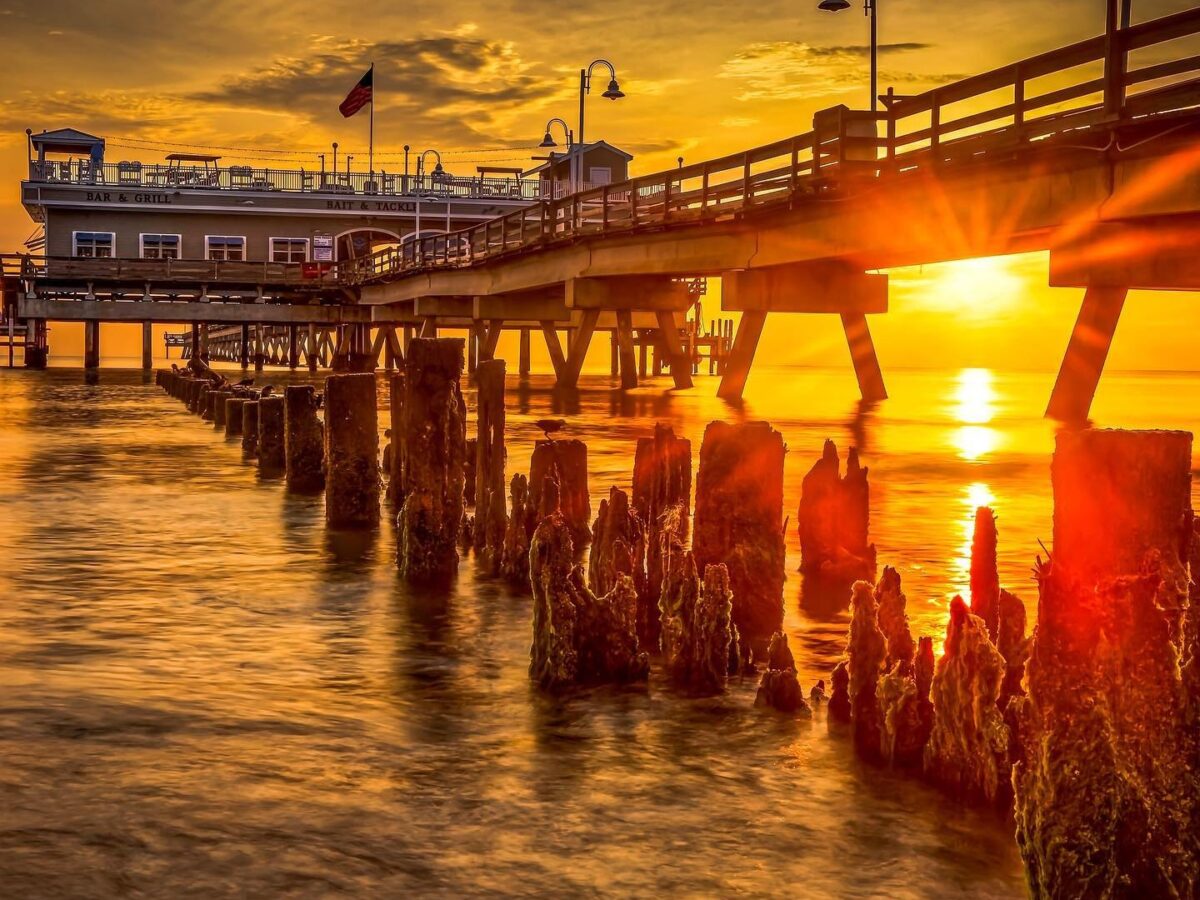 At the Ocean View Fishing Pier, you aren't just watching the sunset; you are essentially a part of it. The pier's restaurant has an open rooftop deck loaded with lifeguard chairs for out-of-this-world sunset viewing. The OV Fishing Pier Restaurant offers fresh seafood to pair with the stupendous sunset experience.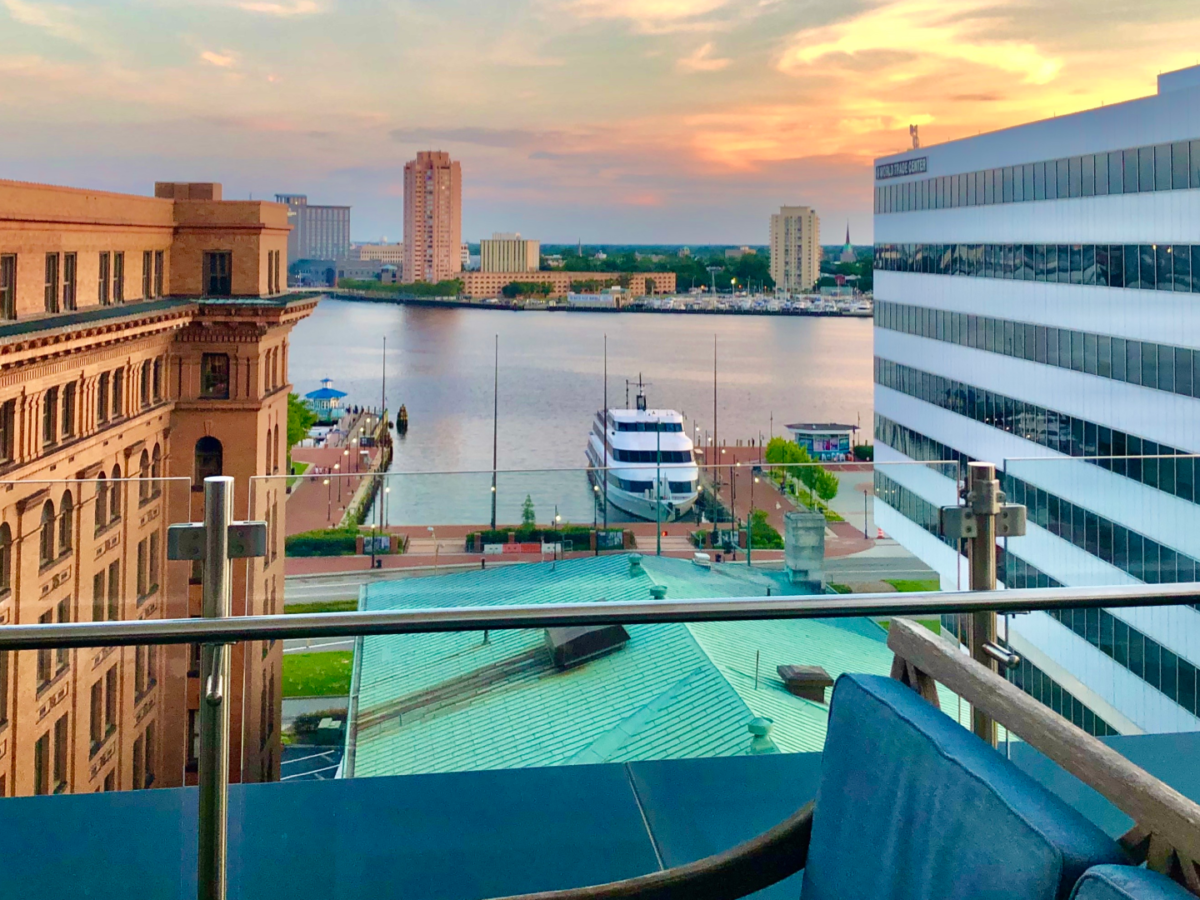 Located in Hilton Norfolks The Main, Grain is a rooftop bar with one of the best selections of craft beer in Norfolk. This scene-setting destination is the perfect place to watch the sunset due to its terraced patio with spectacular views of the Elizabeth River. Grain is a great place to unwind, have a cold beer and bask in the sweet summer sunset.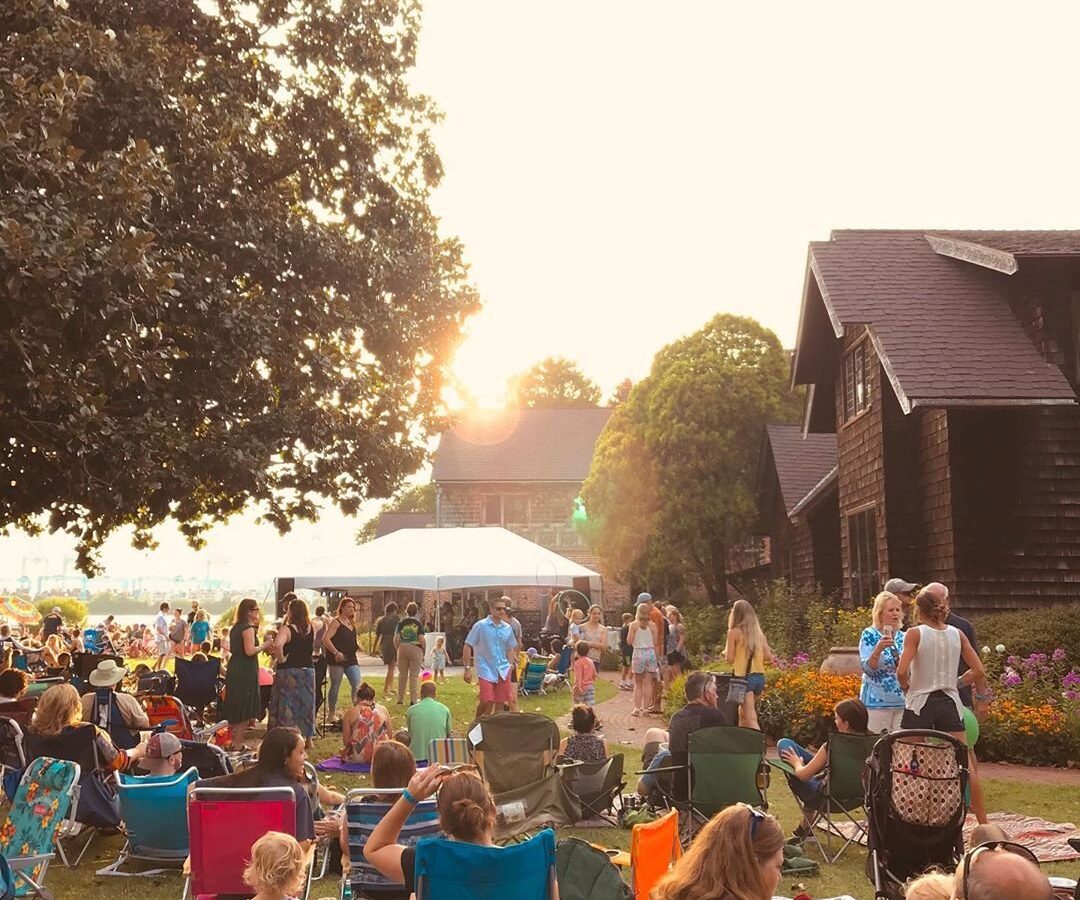 Join the Hermitage in celebrating summer with their Sunsets on the River events, every other Thursday from May 19 to August 11. Relax on the shoreline and listen to live music by the region's hottest bands. Enjoy drinks from a cash bar featuring craft beer and wine, and grab some grub from a variety of food vendors that will be on location.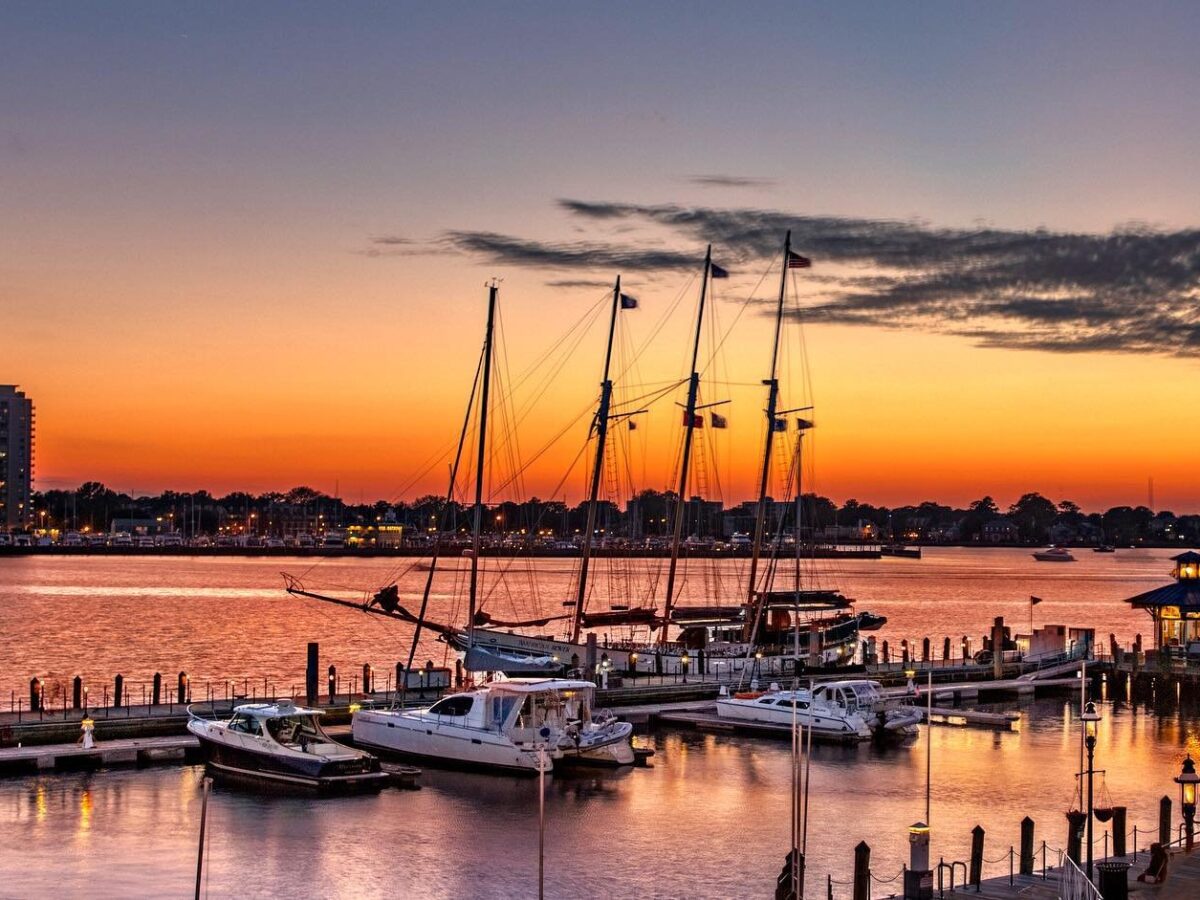 Norfolk's Waterside District is the place to be at sunset! Grab a bite and a couple of drinks for a superior sunset experience at one of Waterside's restaurants which all offer outside seating, giving you a guaranteed view.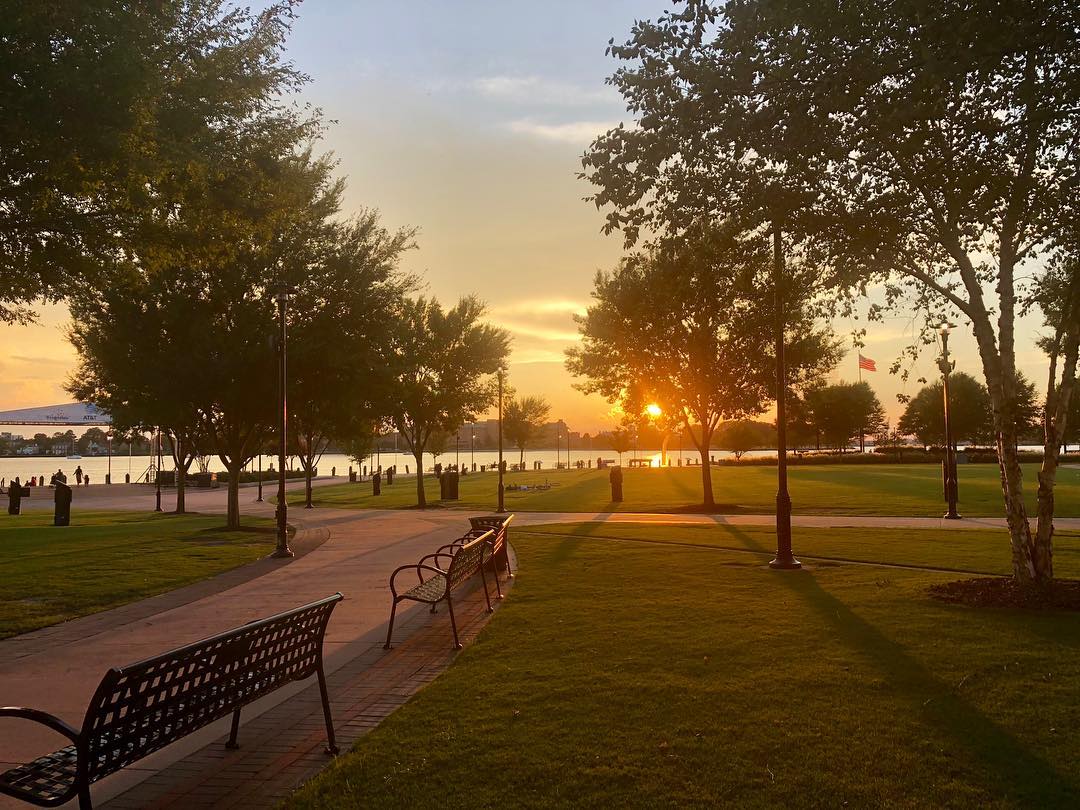 Located in Downtown Norfolk, Town Point Park provides eight acres of peaceful outdoor space, nestled right on the banks of the beautiful Elizabeth River. Sit and enjoy the stunning sunset view while watching sailboats float by on the shimmering water.