Summertime is here and the waterfront sunsets are yours for viewing. Norfolk's array of outstanding sunset viewing locations are all exceptional in their own way. Marvel at the beautiful red, orange, yellow, pink and purple hues at everyone's favorite time of day. Watch from a rooftop bar or down by the Chesapeake Bay.
Here are some of the best sunset viewing locations in the Norfolk area. Be sure to make time to see them all – also don't forget to snap a photo and share it with us! #VisitNorfolkVA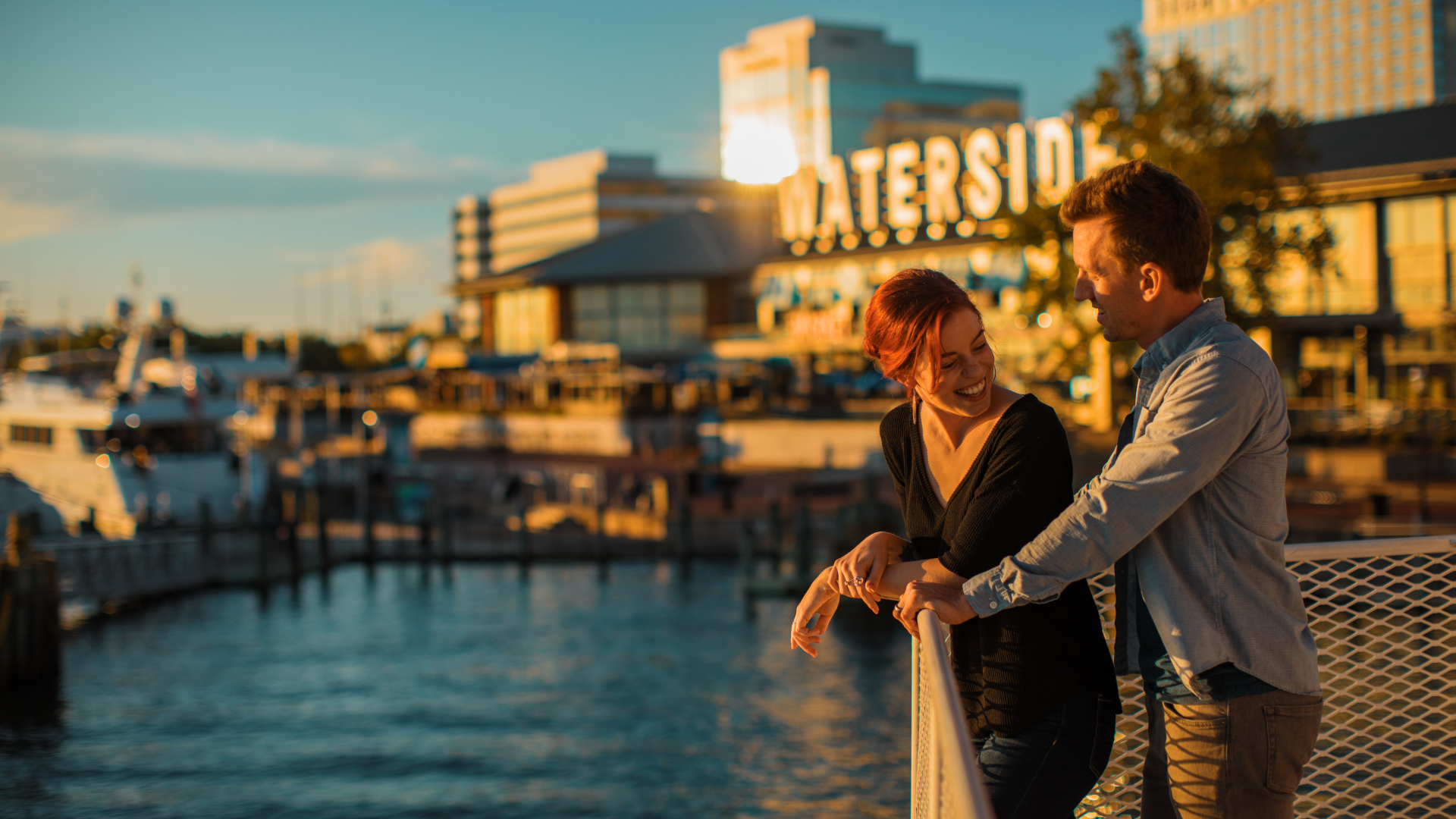 Norfolk's Waterside District is the place to be at sunset! Grab a bite and a couple of drinks for a 5-star sunset experience at one of Waterside's restaurants which all offer outside seating, giving you a guaranteed view.