Norfolk as we know it is the City with Bite, meaning delicious, authentic cuisine can be found throughout all of our diverse neighborhoods. While the great eats in Downtown and historic Ghent may be more familiar, the restaurants around Old Dominion University (ODU) stand out on their own as delicious options. Whether you're a current student, alumni back for a football game or just passing through the area, check out these local eats and see why ODU students can't get enough of these foodie options in the up-and-coming NOCO (North Colley) District.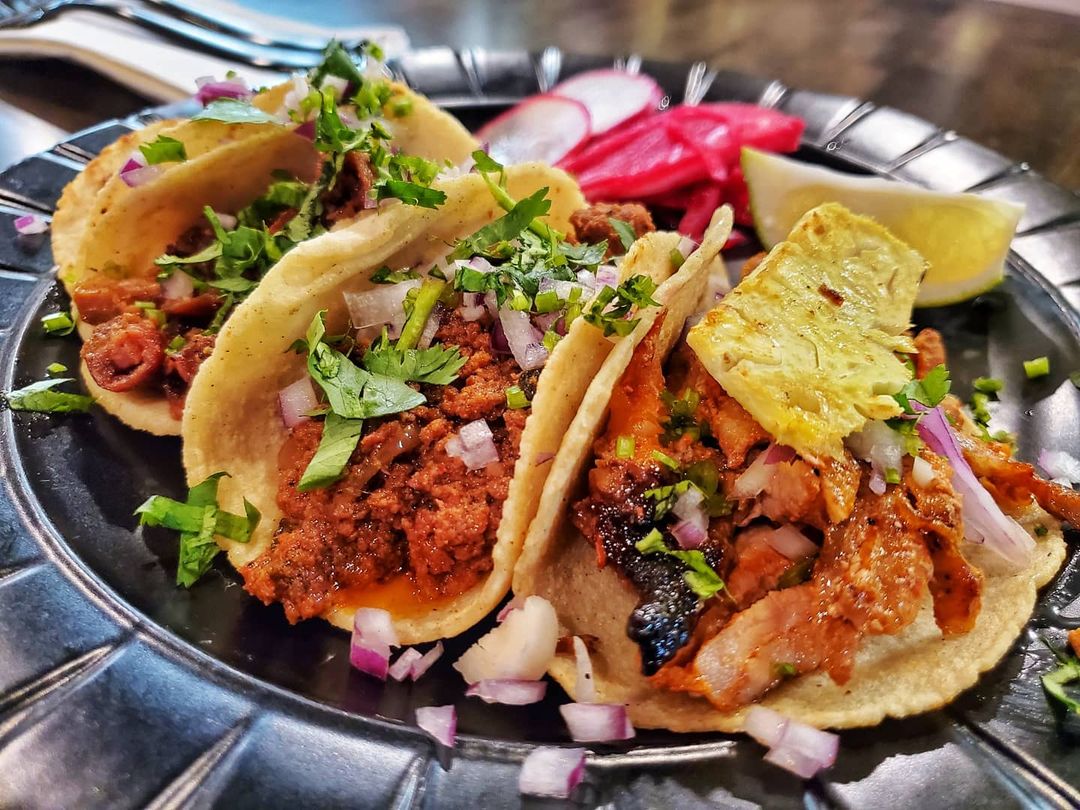 Chorizo is a quaint Mexican spot with a modern twist. Their tortillas are made from scratch, they use fresh juice for their margaritas and they cook al pastor authentically – on a spit. Chorizo is famous for their "heartbreakingly good" tacos that are similar to traditional Mexican street tacos found on almost any intersection south of the border, bringing the true flavors of Mexico to Norfolk.
Coach House offers an inviting bar, a spacious dining room and a covered outdoor patio. The menu features contemporary American cuisine with delectable dishes, from savory appetizers to sweet desserts. Start your meal with warm Gulf Shrimp Scampi Dip or Oysters Rockefeller. Then, enjoy a unique main dish such as Faroe Island Salmon, Creole Etouffee or Bison Meatloaf. Be sure to save room for dessert and indulge in either espresso or vanilla creme brulee.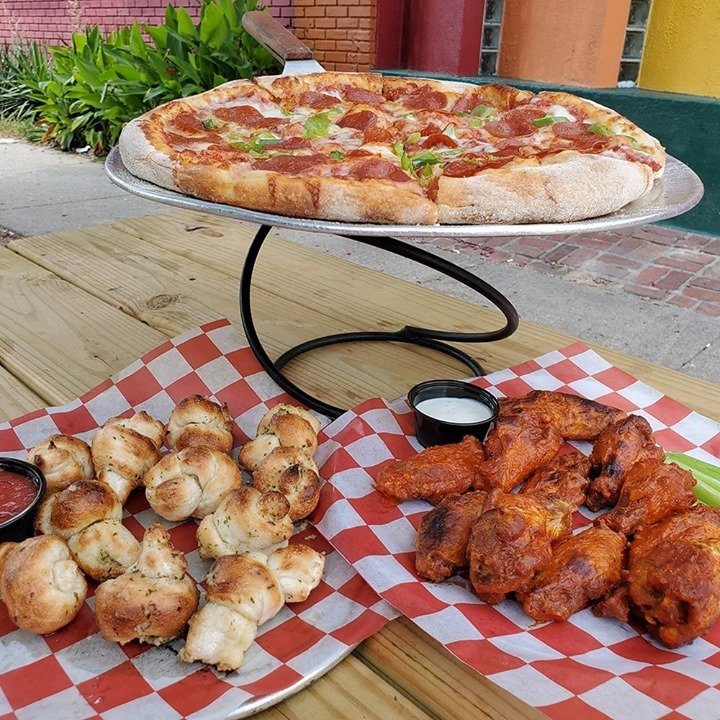 Cogans North is a hometown favorite offering some of the best artisanal pizza in town, with seven different sauces and over fifty unique toppings to choose from, including specialities like shiitake mushrooms, prosciutto and even Vegan faux meats. And, who doesn't love to pair pizza with beer? Lucky for you, Cogans has 44 beers on tap and a beer engine that pours real Cask Ale to help you wash down the cheesy goodness. Cogans offers an outdoor rooftop, two pool tables and a spacious bar with plenty of seating to accommodate all your friends. Hang out here to cheer on your favorite sports team or stop by for happy hour after classes!
This pizzeria prepares their pies with passion and then bakes them to perfection for your enjoyment. Del Vecchios menu has multiple pizza styles that range from a classic New York hand-tossed pizza with wide and easily foldable yet crispy slices, to a deep-dish Chicago style pie that is stuffed to the brim with toppings. Opt for a Calzone or Stromboli, but do not skimp out on dessert; their chocolate dipped cannoli and cinnamon knots are a perfect end to any Italian meal. Check out their dollar slices which are offered everyday between 2 and 5 p.m. – no wonder Del Vecchios is an ODU icon.
Be a part of the family at Fellini's, a local favorite for 31 years and counting. This traditional Italian restaurant is family-owned and prides itself on creating a family-friendly atmosphere, making it the perfect place to go when your relatives or friends are in town. The kitchen at Fellini's is open-concept so you can watch the skilled chefs prepare the delicious food right before your eyes. Fellini's emphasizes fresh ingredients and lots of flavor, and is never shy with the garlic. Try their Chicken Parmesan, a classic, which has housemade marinara sauce topped with provolone cheese and served with a side of fresh linguine.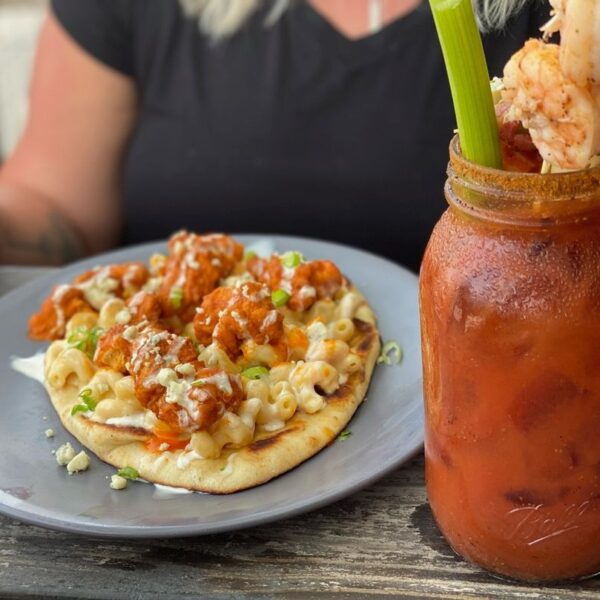 We don't judge what time you roll out of bed during the week but when you do, head to Hair of the Dog at ODU; they offer breakfast dishes all day long and dish out rotating flavors of mimosa flights depending on the season. Order their Breakfast Flatbread, which is topped with sausage gravy, scrambled eggs, mixed cheese, green onions and bacon, or devour an order of their Cookie Dough Pancakes.
For anyone who enjoys cracking a cold one at noon, head to Hank's. Their daytime events are sure to create fun memories, like their Backyard BBQs, Sunday Fundays or Holiday Wine Fest – check their Facebook for all events. Hank's is a great spot for friends to gather, as they have a fully equipped backyard with life-sized lawn games, fire pits, corn hole boards and a stage for their live music performances. While here, sip on a local brew or bourbon cocktail and munch on some of their delicious meats that are smoked or cured, and aged in-house.
La Herradura is located on Monarch Way in the heart of ODU. The locals come for the refreshing margaritas and stay for the locally sourced Mexican cuisine. The Texas fajitas are a hit, always sizzling hot and made with grilled chicken, beef or shrimp, and come with mixed vegetables. Or, stop in for Margarita Mondays for discounted margs!
Mack's large outdoor deck, directly on the water, makes it one of the best spots for outdoor dining. Dig in to one of their many juicy burgers, creamy crab dip or try their Oysters Rockefeller (oysters topped with a creamy blend of bacon, spinach and parmesan), making it a true crowd pleaser. As for their nightlife, head next door or walk along the back deck to Mack's Shack. Here you can play pool, catch a game on TV or just hang out with a few drinks in hand.
Located in the University Village on Monarch Way, Perfectly Frank (or PFranks, a nickname given by its regulars) has become a staple for Norfolk locals. Perfectly Frank keeps it fun and fresh, offering specials each day of the week including discounted Sammies, or unique chef suggestions that they add to their 'Bored Board'. From their delicious hot sandwiches like the Chicken Barbecue, to a variety of burgers and melts, this is not your average hamburger and hotdog joint. Perfectly Frank offers a hometown feel and a unique place to grab a quick, yet delicious bite to eat.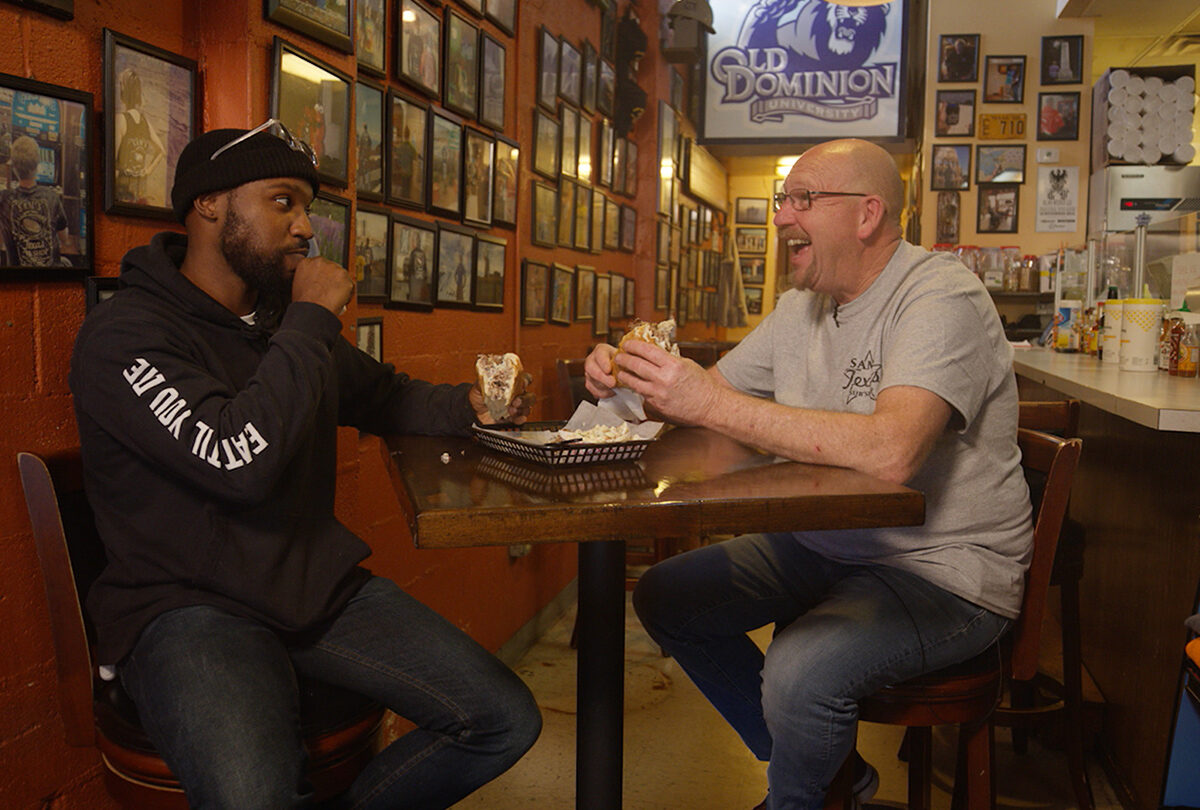 Featured in Season One of City with Bite, Sam's Texas Sub Shop is a beloved hole-in-the-wall, mom and pop restaurant serving up some of the best sub sandwiches in the city. Grab a sub in between classes, or have a couple pre-made for you to take along to a tailgate. If you order their Black & Blue you won't regret it! It's made with Sam's homemade BBQ sauce, brisket, mushrooms and onions, laid down onto delicious sub bread and topped with bleu cheese and Cajun seasoning, which is then baked at 500 degrees for about five min, melting that cheese oh so perfectly. Its location is set back off the road and squeezed in between Cogans and Hanks Filling Station so be careful not to miss it!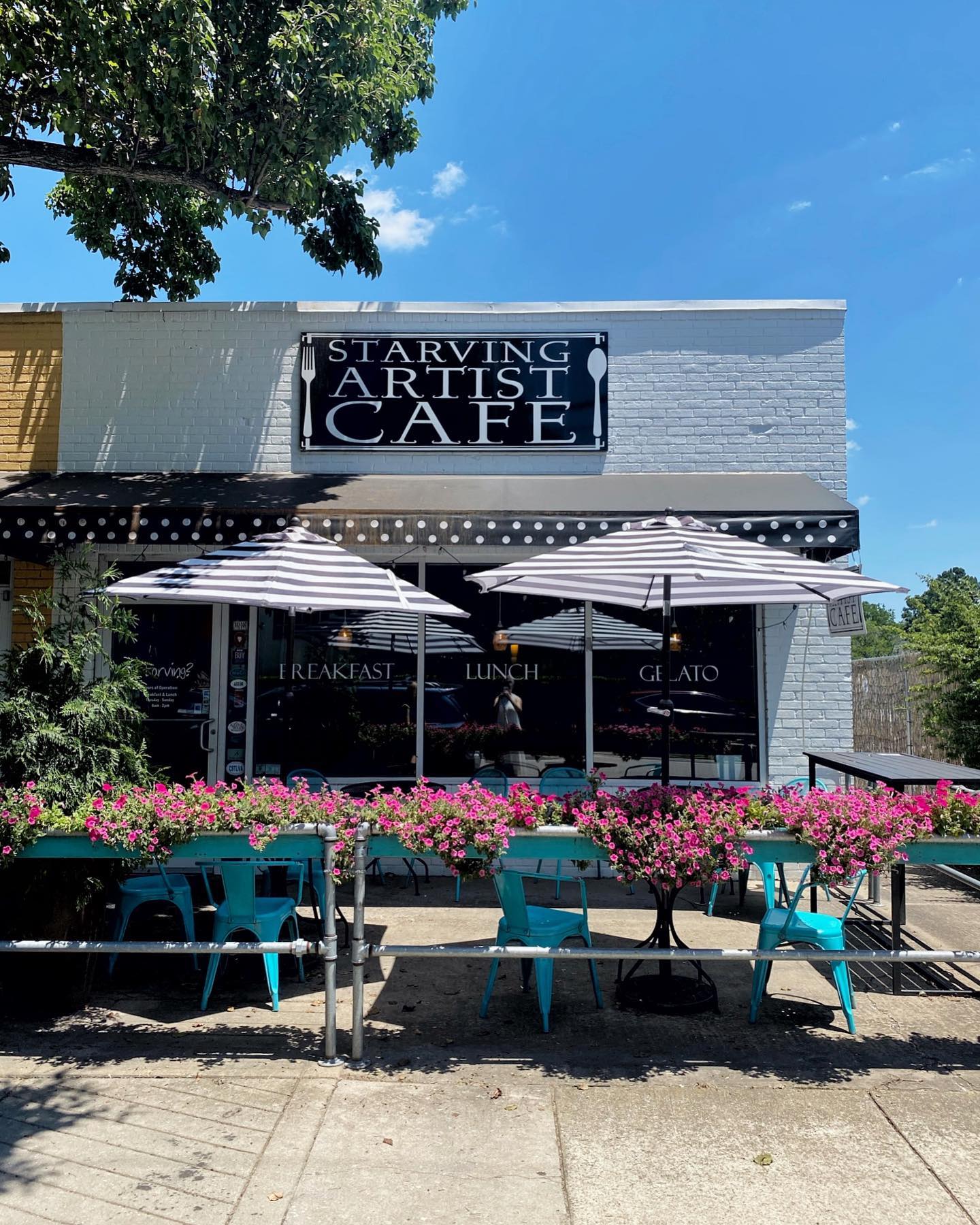 Where palette meets palate, Starving Artist Café originally set out to be a gathering place for painters, photographers and visual artists of all kinds. It wasn't long before patrons suggested that a café would be a great addition to this gallery. Now, you can dine among works of local art, and occasionally live music, while enjoying the café's breakfast and lunch menu. Dig in to their delectable Monte Cristo sandwich or Veggie Wrap on their flower-filled front porch, and wash it down with a delicious latte or Bloody Mary.
The Dirty Buffalo is a family-owned restaurant operated by New York native and ODU alum, Russell Gilbert. Here, you can enjoy authentic Buffalo NY-style chicken wings with a wide array of sauces to choose from, like mango habanero, spicy garlic parmesan or their sauce of the month, which can range from strawbanero BBQ to sweet sriracha. Dirty Buffalo is the perfect spot to hang out and grab a beer and a bite to eat with your favorite people.