Norfolk's bars and restaurants have a wide variety of happy hour deals. Whether you're meeting up with friends, conference attendees, colleagues after work or just looking for a good place to snag a discount, our list below* of Norfolk's top food and drink happy hour specials will help you find the perfect spot. Explore Norfolk's wide range of cuisines with these diverse culinary and drink options.
* Information on this blog is gleaned from restaurant/brewery websites and social media pages. We recommend confirming days, hours and discounts ahead of time.
Main image: @amberlomele
Chelsea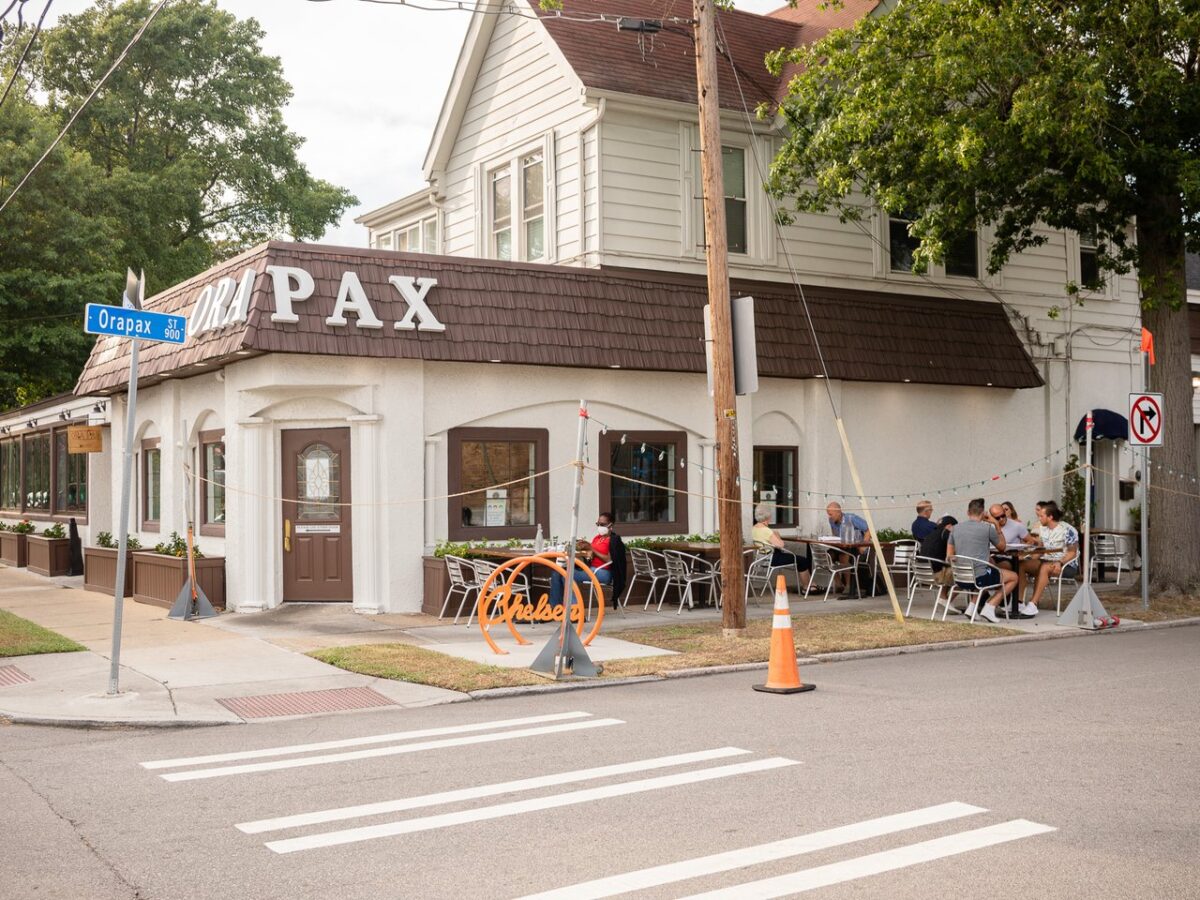 Orapax is known for their Greek styled pizzas, pitas, and burgers made from scratch. Taste the flavors of Greece at this local slice of Europe that's been in the family for two generations.
Happy Hour Monday–Friday 3–6 p.m., Saturday Noon–3 p.m., Sunday 2–5 p.m.
Food
$5 rosemary fries
$7 hummus
$6 pasta bowl
$8 half a dozen wings
$9 wonton chicken pizza
$8 Greek eggrolls
Drinks
$2 domestic bottles
$3 import bottles
$4 well drinks
$5 draft beer
$5 tap wine
Downtown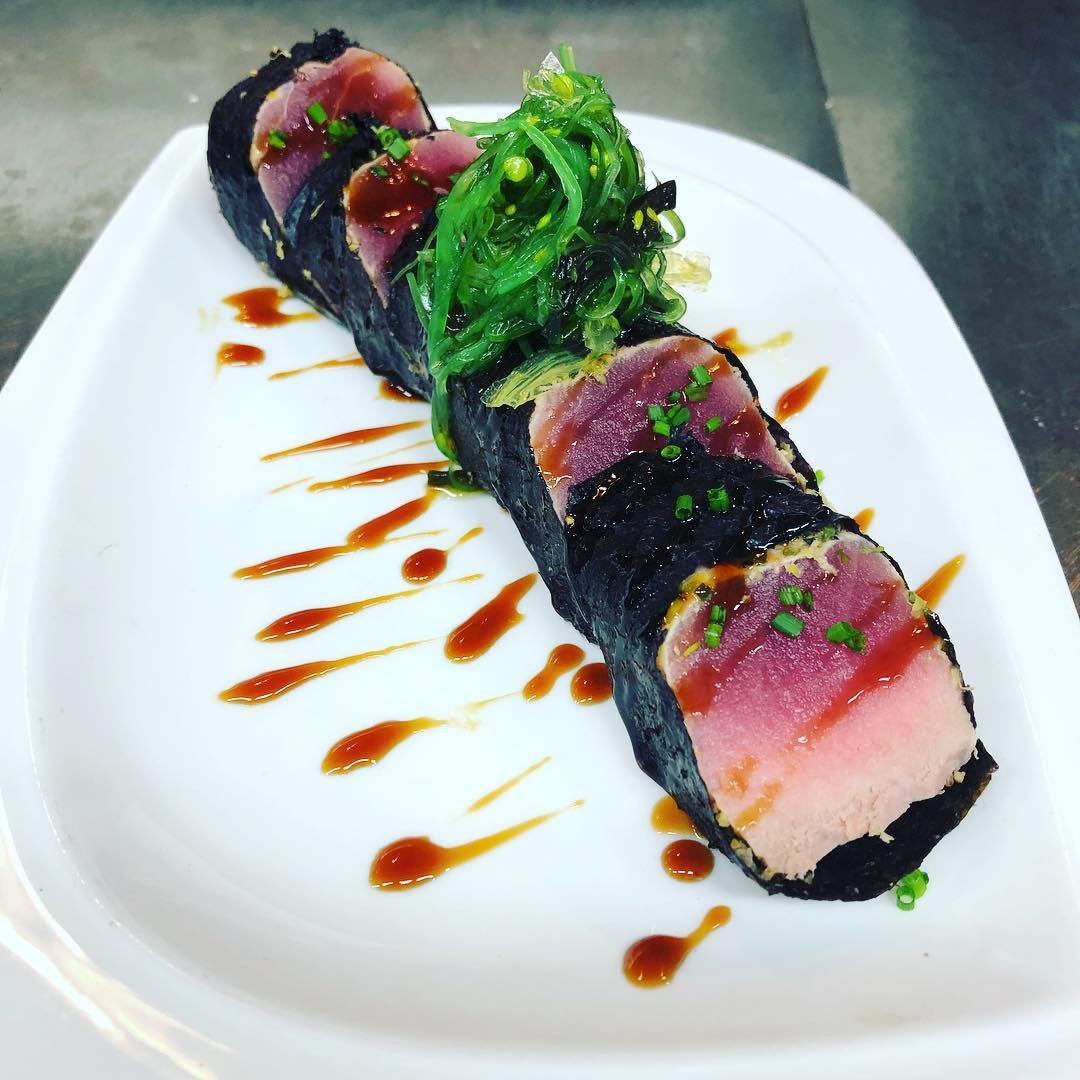 In the mood for fresh seafood? 456 Fish offers some of the best in the area. Also, check out their amazing Sunday brunch!
Happy Hour 4–6 p.m.
Drinks
$6 wine by the glass
$3.50 beer
$8 martinis
$10 cocktails
Food
$8 she crab soup
$9 spinach and crab dip
$8 eggplant rolatini
$9 calamari
$9 fried shrimp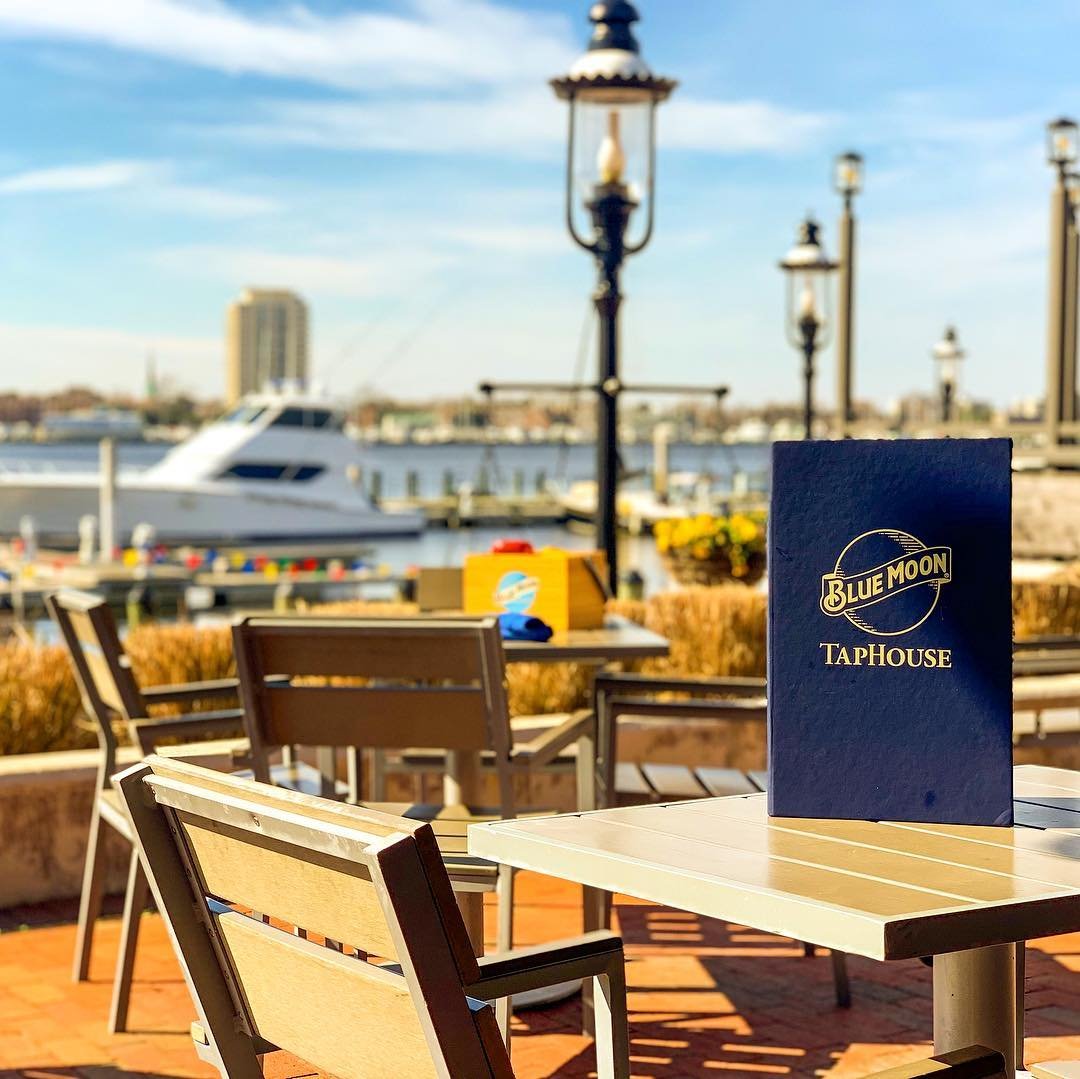 Blue Moon TapHouse at Waterside District features three unique dining and entertainment experiences throughout the venue.
Happy Hour Monday–Friday 4–7 p.m.
Drinks
$4 Blue Moon Belgian Wheat
$5 Smirnoff Orange Crushes
$6 Select Specialty Craft Beers
Food
$4 large pretzel and beer cheese/mustard
$5 chicken tenders
$6 buffalo/parmesan cauliflower wings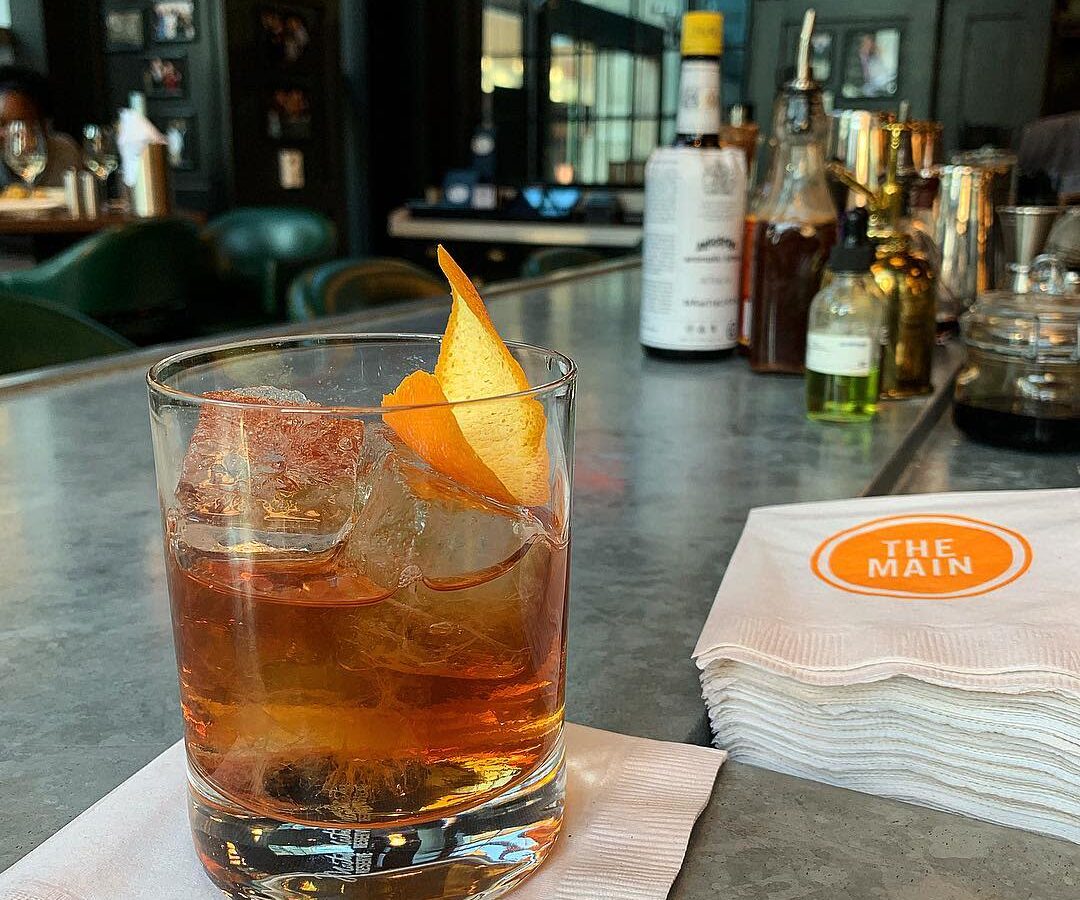 Saltine offers a chic, airy space for diners to enjoy some of the finest locally sourced seafood that Norfolk has to offer.
Happy Hour Monday–Friday 5–7 p.m.
Drinks
$3 select drafts
$4 select wines
$5 craft cocktails
Food
75 cent local oysters (sold by the half dozen)
$1.50 each peel and eat shrimp sold by the half dozen
$13 smoked fish dip
$11 calamari
$12 for four jumbo fried fantail shrimp
At Todd Jurich's Bistro, one of Norfolk's oldest restaurants, you will enjoy five-star Southern American cuisine and world-class wines in a relaxed atmosphere.
Happy Hour Monday–Friday 4–7 p.m. and Saturday 5–9 p.m.
Drinks
$6 happy hour wine selections
$4.75 house mixed drinks
$8.25 Bistro margarita
$7.75 appletini or caramel appletini
$8.25 cosmopolitan
$8.25 house vodka and gin martinis
$6.75 Todd's Bloody Caesar
Food
Bar menu half price during Happy Hour Monday and Tuesday. Choose from discounts on some of your favorite menu items including lumpia, pierogies, blistered shishito peppers, hummus, fried goat cheese, fried jumbo shrimp, chuck burger, coconut calamari, fried fish filet, meatloaf, barbecue, tuna poke and artisan cheese plate.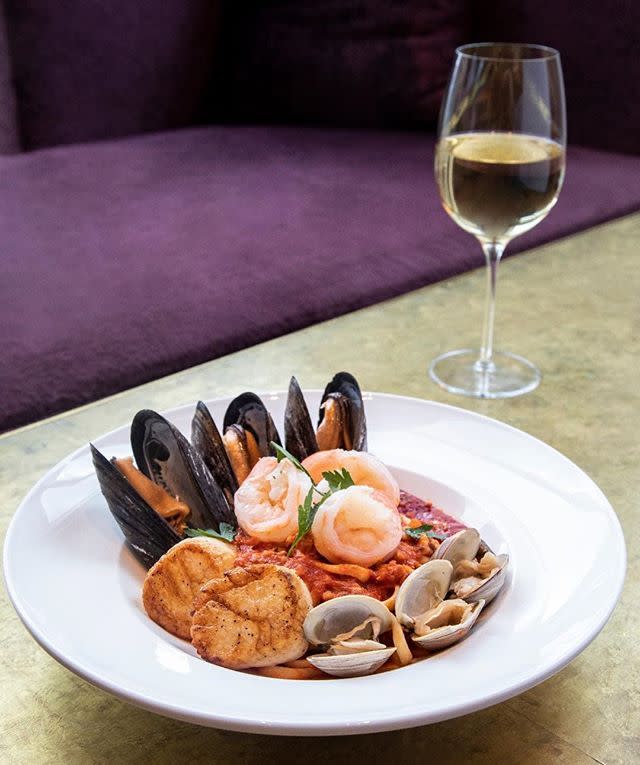 Varia, a modern Italian restaurant, boasts a 200-plus bottle wine list and a 24-bottle cruvinet (wine preserving and dispensing system).
Happy Hour Tuesday–Friday 5–7 p.m.
Drinks
$3 select beers
$4 select wines by the glass
$5 select cocktails
Thursday Ladies' Night
$2 bubbles
$5 cocktails
$10 pizzas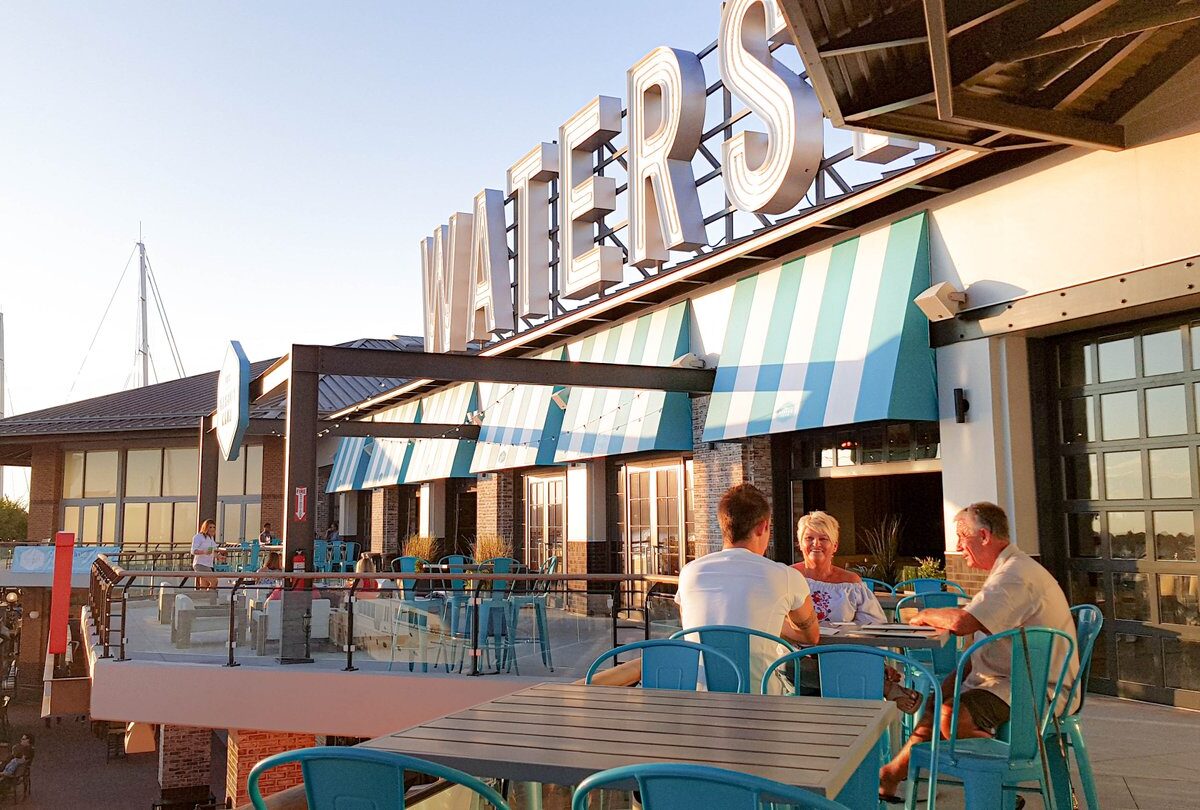 Experience it all at the Waterside District! Here you will be able to eat a variety of cuisines and enjoy kid-friendly activities and late night entertainment!
Taco Tuesday Specials
$6 pulled pork
$7 beer
$8 chicken
$3 chips and salsa
$4 Topo Chico or Sol
$5 margaritas
$2 Burger Wednesdays
Freemason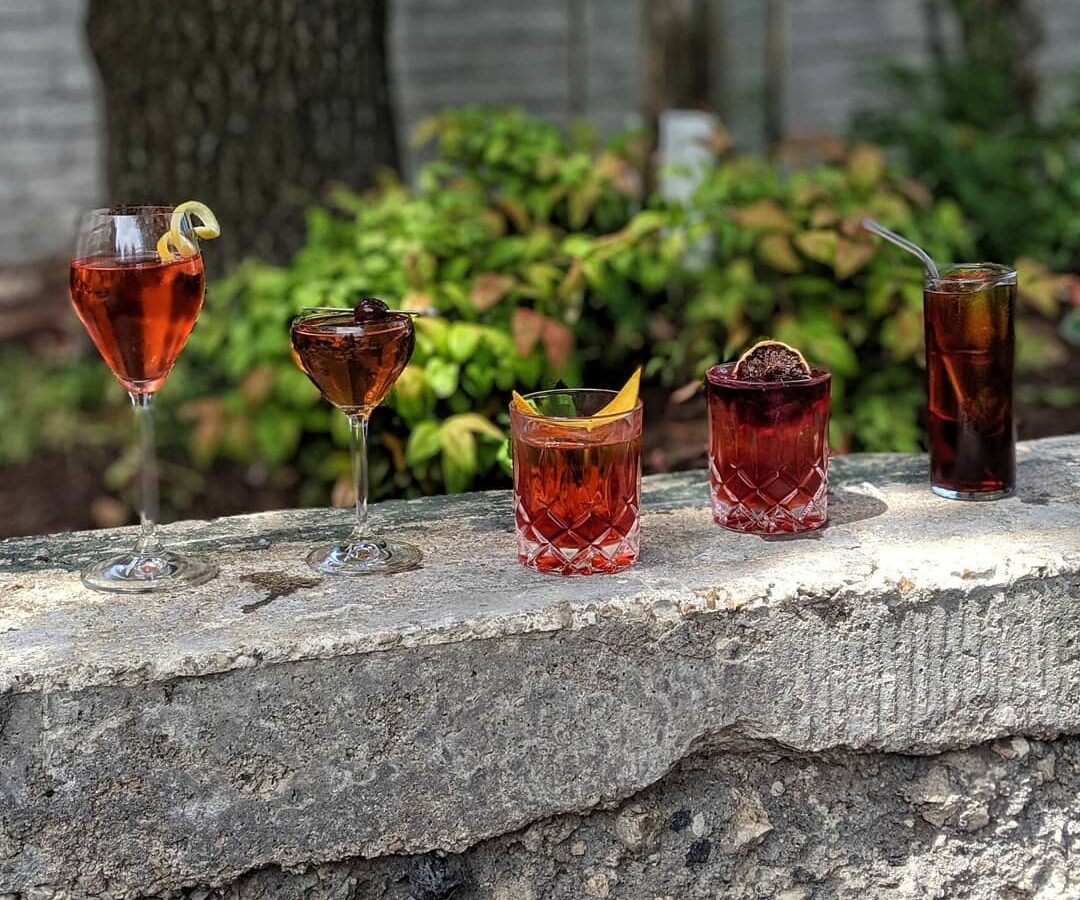 The experience at Four Eleven York is the epitome of an elevated experience in Norfolk. Grabbing a drink for happy hour here is an experience that welcomes those looking for a sense of luxurious comfort that appeals to all the senses. Check out their beautiful courtyard for a garden vibe as you sip your wine or cocktail.
Happy Hour | Wednesday, Thursday and Sunday | 5–7 p.m.
$4.11 select wine
$4.11 select cocktails
$7 select classic cocktails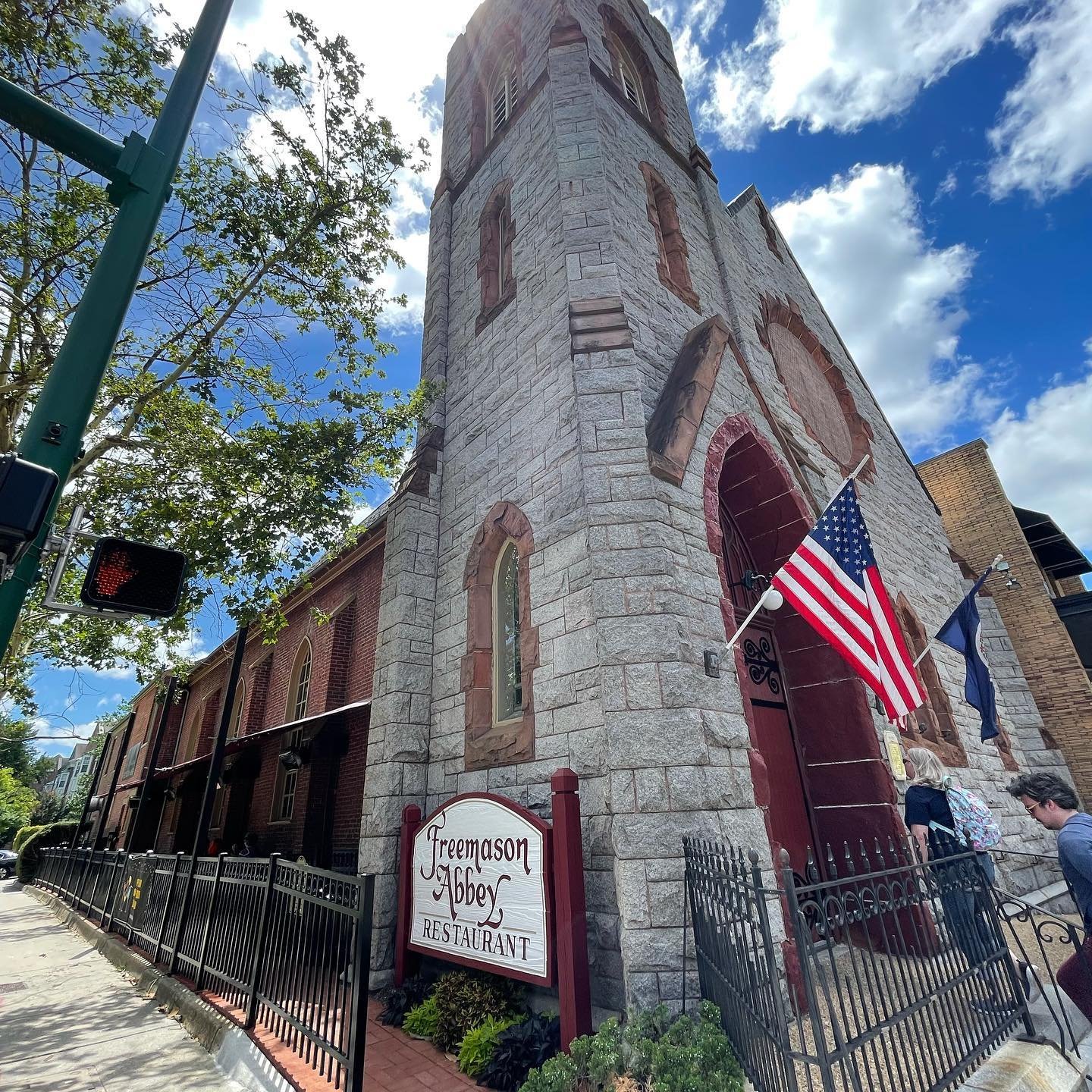 The Freemason Abbey Restaurant, located in an over 135-year-old renovated church in Norfolk, features a menu offering a wide variety of foods including fresh lobster, pasta, seafood, award-winning she crab soup and prime rib.
Happy Hour Monday–Friday 3–6 p.m.
Monday: Starting at 4 p.m., one entree from the prix fixe menu with an appetizer or dessert for $25; one entree from the prix fixe menu with an appetizer and dessert for $31; Wine down Monday—marked down select bottles of wine.
Tuesday: Starting at 4 p.m., Locals' Night featuring comfort food and Southern Comfort drink specials; Select draft beer $5; house wine by the glass $5.
Wednesday: All day seafood pairings for $20; Wednesday featured bottle of wine $20.
Thursday: 10 oz prime rib $27 (available after 5 p.m.; select local draft beer $5.
Friday: Wild game night starting at 5 p.m.
Sunday: Bloody Marys, mimosas, screwdrivers and champagne during brunch $6.
Ghent
This Mexican eatery with sidewalk seats features a wide choice of draft beers and tacos in the heart of Ghent.
Happy Hour Monday–Friday 4–7 p.m.; Saturday–Sunday 11 a.m.–4 p.m. beer, wine and well drinks on crazy specials
$5 margaritas all day every day
Monday: 50% off all burritos
Taco Tuesdays: $2 tacos. All checks will have a 20% gratuity added to help servers!
Wednesday: Ladies' Night—50% off all appetizers from 5–9 p.m., $3 off all quesadillas and $5 cocktails all night!
Thursday: $3.50 shrimp tacos with chips and salsa
Friday: $3.50 fish tacos with chips and salsa all day
Saturday: $3 off all nachos
Sunday: $3 mimosas, $4 Bloody Marys and $3 off cantina baskets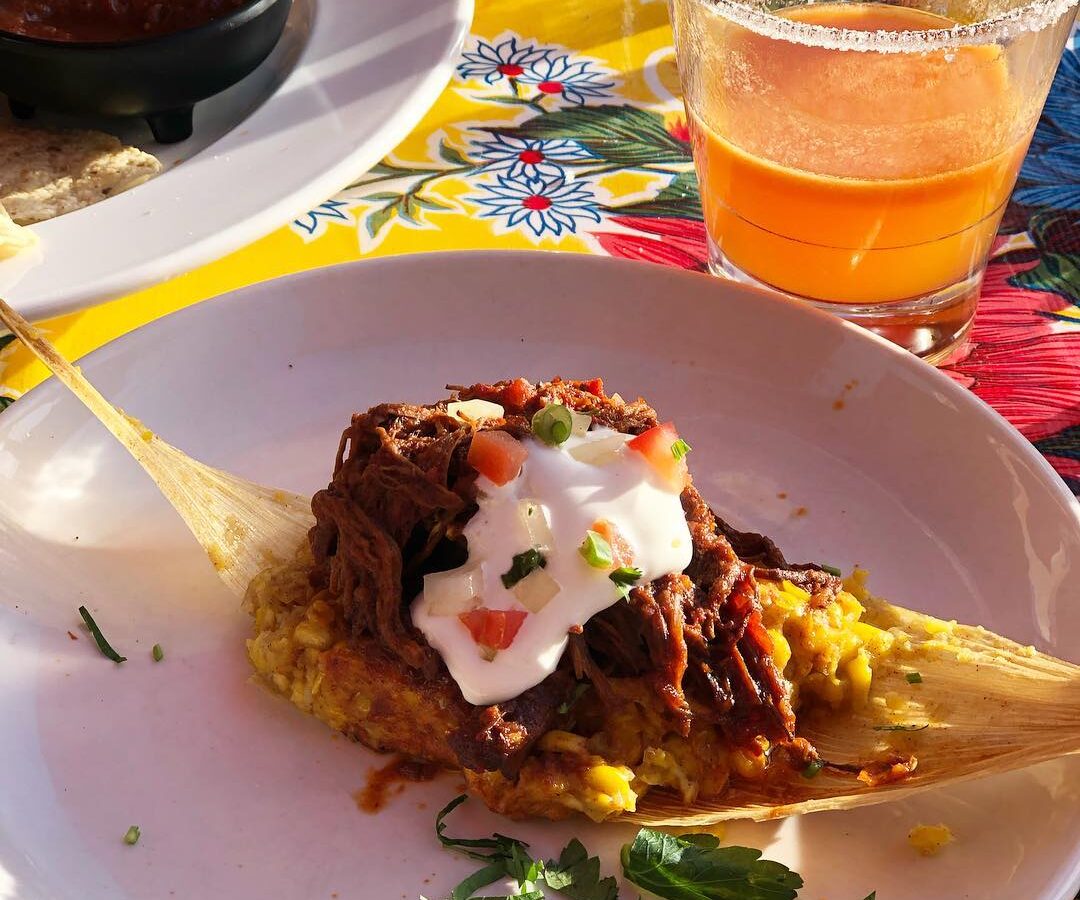 Luna Maya is a family-owned Mexican – Latin American restaurant offering fresh ingredients and thoughtful dishes in a relaxed and refined environment. Happy hour ranges from appetizers to cocktails and is best enjoyed on their large outdoor patio.
Happy Hour Tuesday–Thursday 4–10 p.m.
Appetizers
$8 guacamole
$7 vegan quesadilla
$7 vegetarian quesadilla
$8 mushroom poblano quesadilla
$8 chicken quesadilla
$8 queso fundido
$8 tamale Luna Maya
$7 vegetarian tamales
Drinks
$7 margaritas
$8 margatini with chipotle salt
$8 mojito
$8 caipirinha
$7 Luna passion
$7 red sangria
$22 pitcher of sangria
$3.50 Dos XX
$4 bottled beer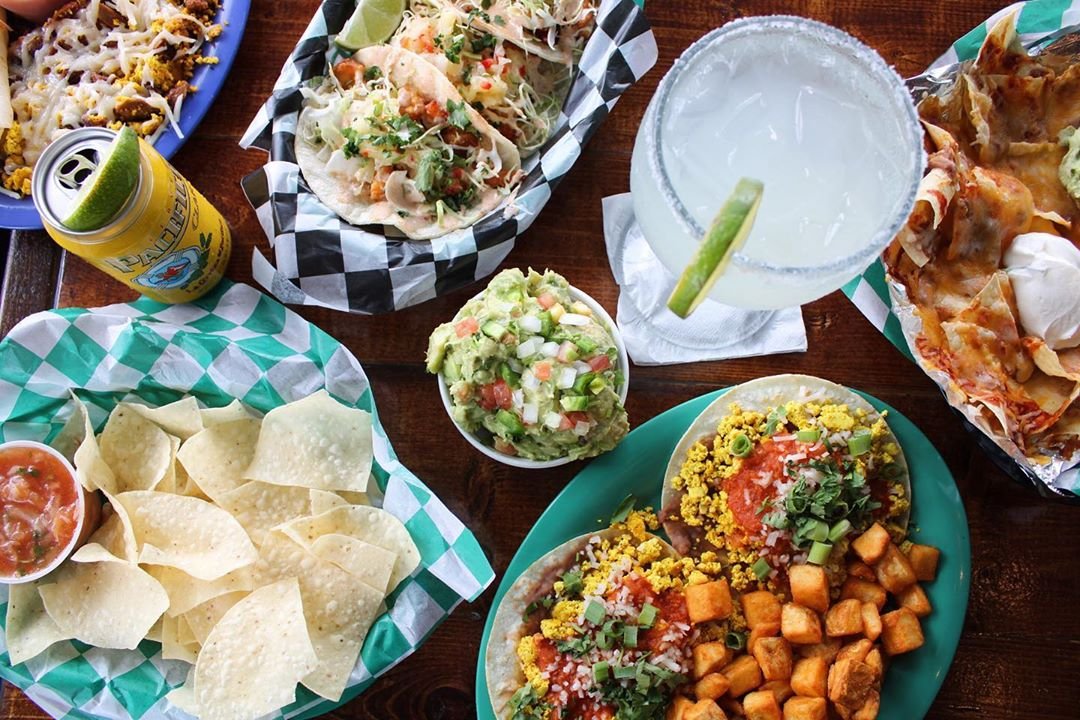 Come for the best Cali-style Mexican food and fish tacos East of Baja!
Happy Hour Tuesday–Friday 3–6 p.m.
$8 Happy Hour Tacos (three tacos)
$8 Jumbo House Margarita
$1 off all draft beer
$5 glasses of wine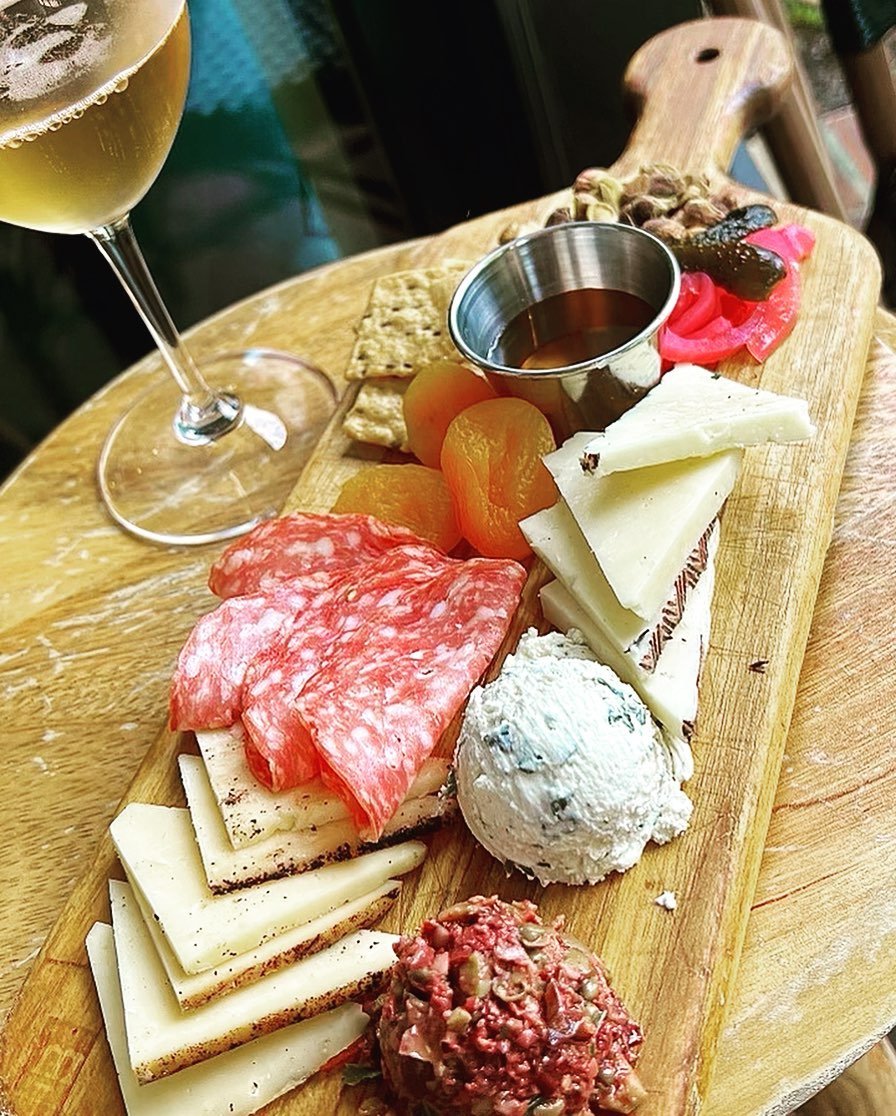 This casual neighborhood wine bar situated in a historic home is focused on creating a one-of-a-kind experience through superlative wine and food menus, eclectic design and unparalleled service with a sense of Southern hospitality.
Happy Hour Monday–Friday 4 – 6 p.m.
$4 well drinks single liquor single mixer drink
$5 glasses of wine
$6 cocktails (Slightly Bitter Mary Pickford or Press Punch)
$15 wine flights
$6 small plates (charred edamame, cheap dates, basket of fries or tater tots)

Larchmont
Coach House is a local favorite hangout along North Colley Avenue, or NOCO as locals call it. If you're craving a midweek happy hour, then the Coach House is the place to be. They offer a seasonally focused menu, and they have great deals on food, wine and drinks.
Happy Hour | Tuesday–Wednesday | 4:30–9 p.m.
Tuesday: Burger Night
$12 igloo burgers
$3 Bud Lights | Extended happy hour until 7 p.m.
Wine Wednesday
Half off select wine bottles
Special charcuterie board
Park Place/Railroad District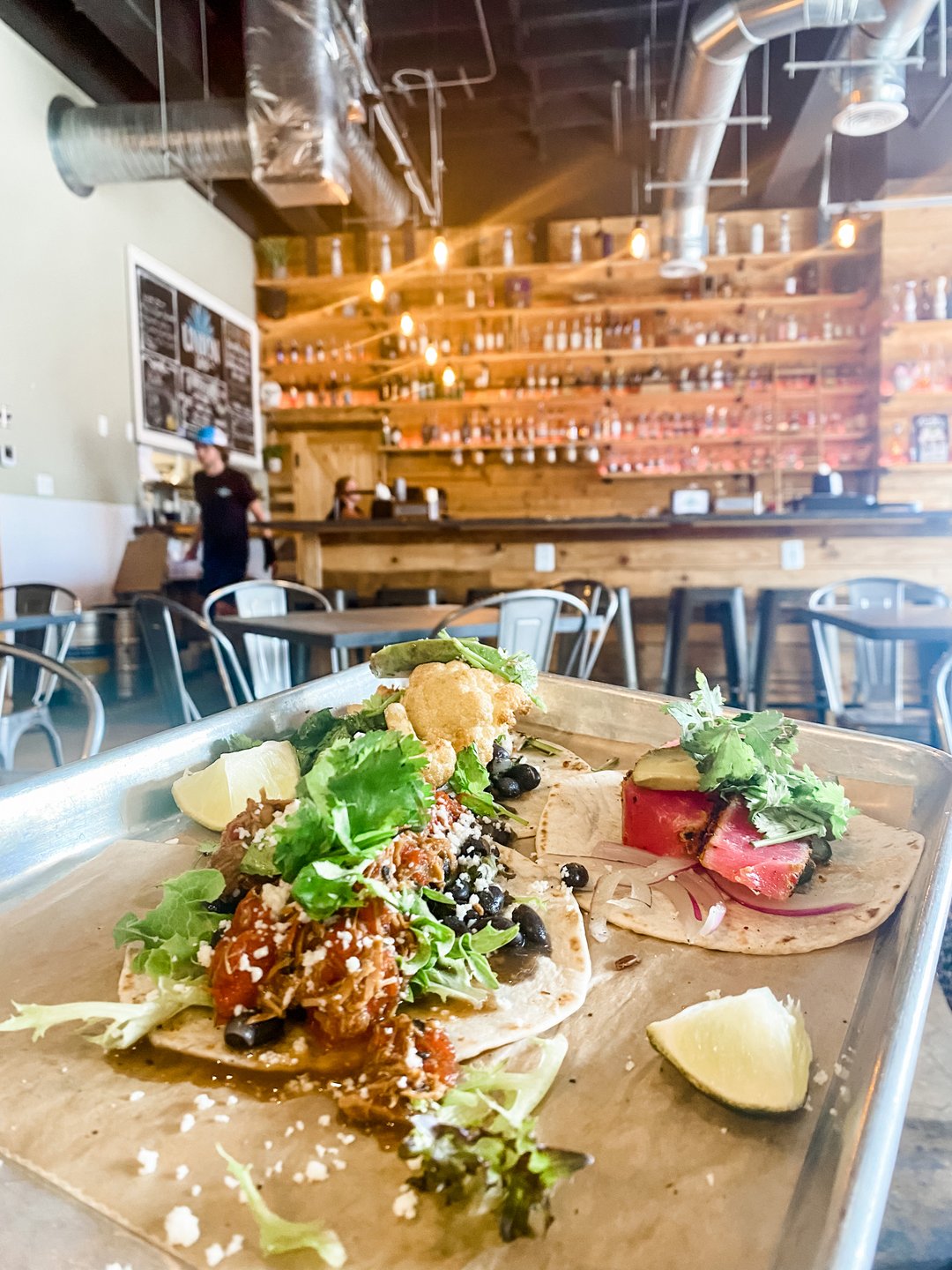 Enjoy some of the tastiest tacos around, along with a fantastic tequila selection, in the heart of Norfolk's Railroad District.
Happy Hour Weekdays 4–7 p.m. and all day sundays
$2 off appetizers
$2 off well drinks
$5 house margaritas
$2 off domestic beers
Taco Tuesdays: $1 off all tacos