The city of Norfolk would not be the creative, diverse and vibrant community that it is without the endless contributions made by our African American residents and business owners. Some of these Black-owned businesses have become staples, while others have just planted their roots. From scrumptious soul food to self-care sanctuaries, we celebrate these businesses within our city and encourage you to visit their establishments to continue to support and lift them up. Here are a few Black-owned businesses to get you started.
There is something so elegant about a macaron; its soft rounded edges, delicate soft crust, a decadent flavor from such simple ingredients and Kisha, owner of Hummingbird Macarons, is a true macaron artist. Located in the NEON Arts District, in a neon yellow building, is where the magic happens. Kisha's creativity is appreciated through her fun macaron flavors such as Apple Lavender, Blackpepper Raspberry and Peanut Butter Maple Bacon. The macarons are little works of art that are almost too pretty to eat! While macarons are her speciality, keep a lookout for her lemon meringues, chocolatey Vegan cookies and rainbow colored cakes.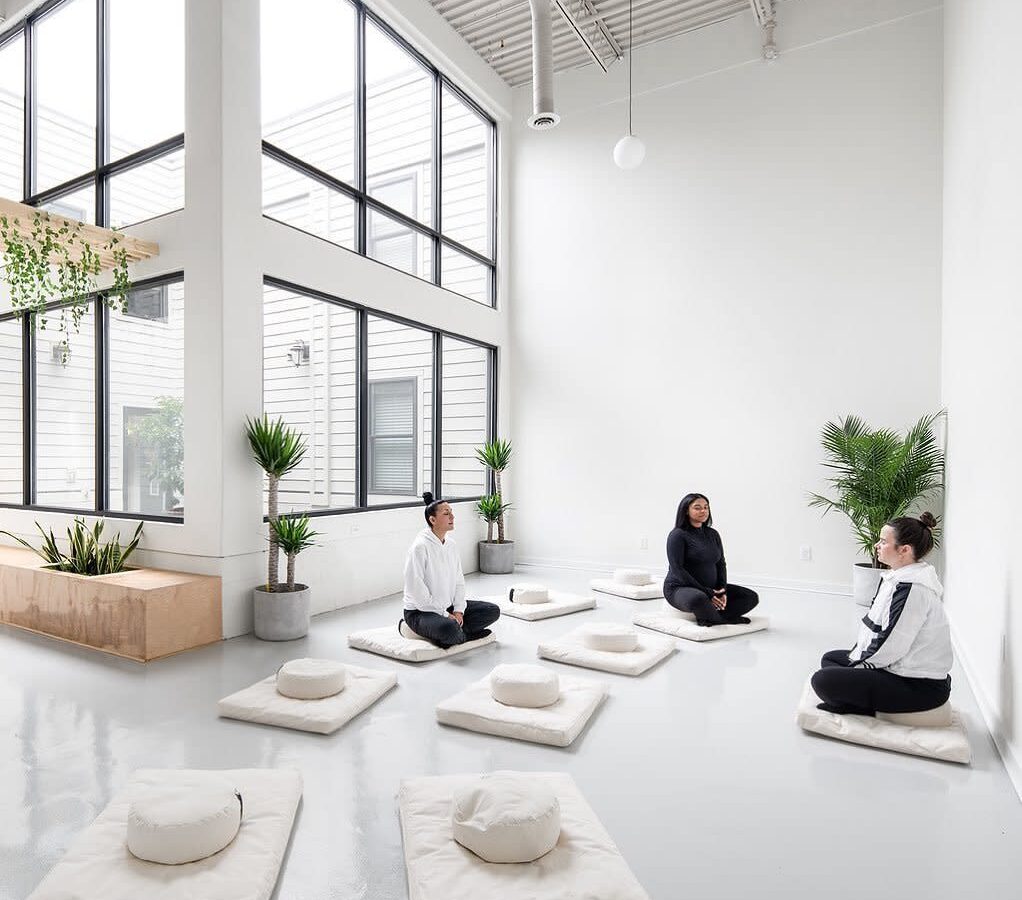 Get Well Soon founders Virginia Thornton and Zahra Ahmad have taken it upon themselves to try and help heal our culture of anxiety and depression by creating a self-care sanctuary. These inspiring ladies offer guided meditation, yoga, massages, facials, and have an infrared sauna and gift shop. Let Get Well Soon take your worries away and be the place you retreat to for a moment of Zen.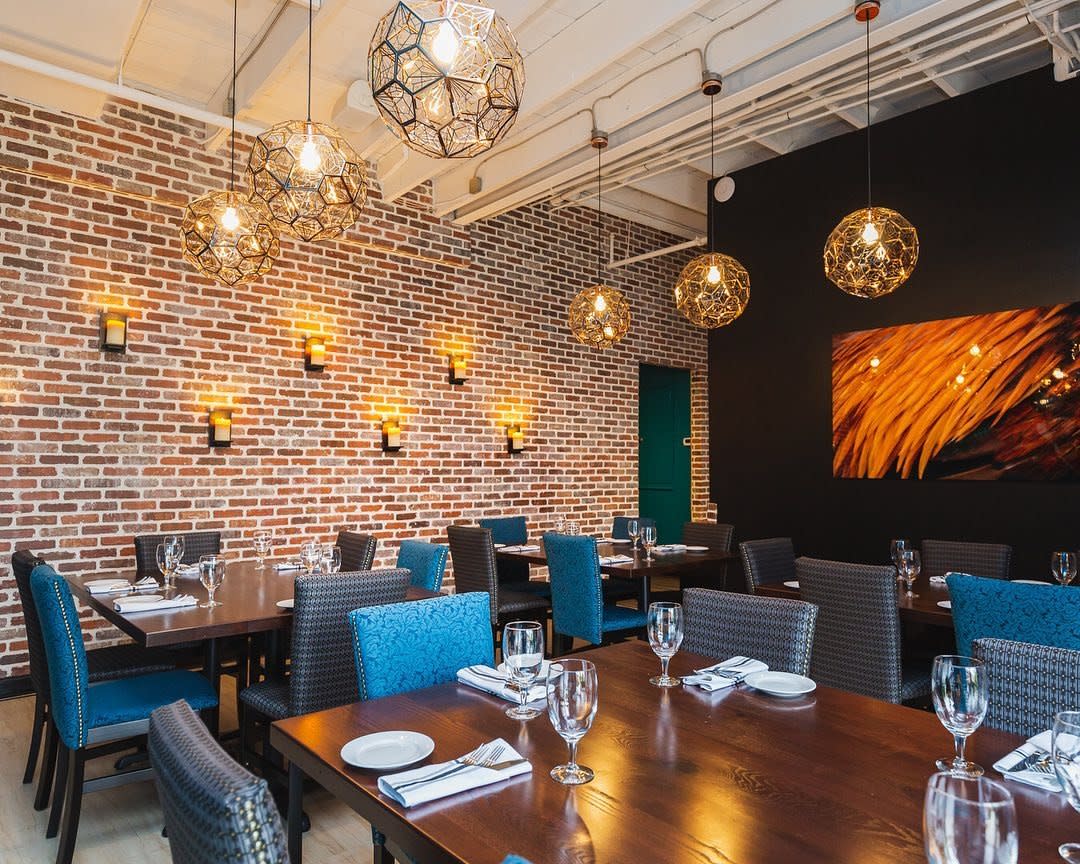 The street view of 350 Grace is a sleek and simple black and white facade but once you open their front door a vibrant blue, white and brick interior greets you. Their menu is a perfect marriage of traditional southern comfort food and innovative modern cuisine. Not only is the food delicious and innovative, it is completely gluten and grain free. Chef Willie Moats brings extreme talent to 350 Grace's' menu with dishes like Black Garlic Molasses Glazed Half Cornish Hen served with maple sweet potatoes, fried okra, tomato marmalade and melted goat cheese. Their cocktail menu favors southern concoctions like the Salted Grapefruit Bourbon Martini (Jim Beam Block, ruby red grapefruit juice, simple syrup, grapefruit zest) or try an after dinner drink, Mississippi Mud (Goslings Rum, creme de banana, half-and-half and Hennessy). To cap off the meal indulge on a savory Cast Iron Skillet Cornbread Brûlée served with fresh blueberry jam.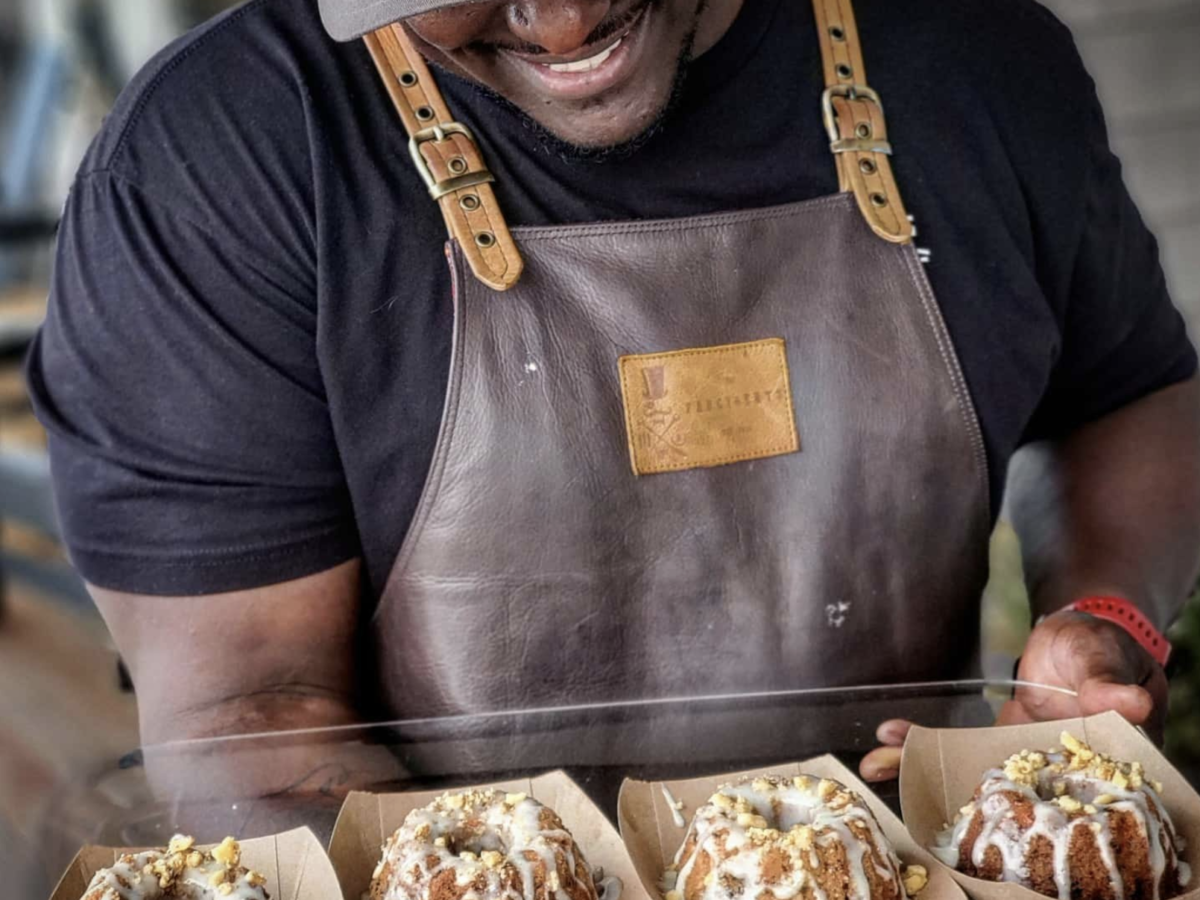 Southern wraparound porches will catch your eye when you drive by Bar-Q's location which is nestled inside Bold Mariner Brewery. Then, your attention will quickly divert to the oversized meat smoker that resides in their parking lot, leaving you to wonder just how delicious their BBQ must be. Next, comes the beautiful aromas of freshly smoked meat that will have your mouth watering almost instantly. Bar-Q has an à la carte menu, but we highly suggest filling up a platter with their moist brisket, fall-off-the-bone ribs, rich mac and cheese, spicy (but not too spicy) jalapeño and cheddar links, classic cornbread and the menu doesn't end there! Pit Master, Jayme Campbell, is a barbecue pro but embraces his creative side and on occasion hosts BBQ Sushi Nights at the brewery.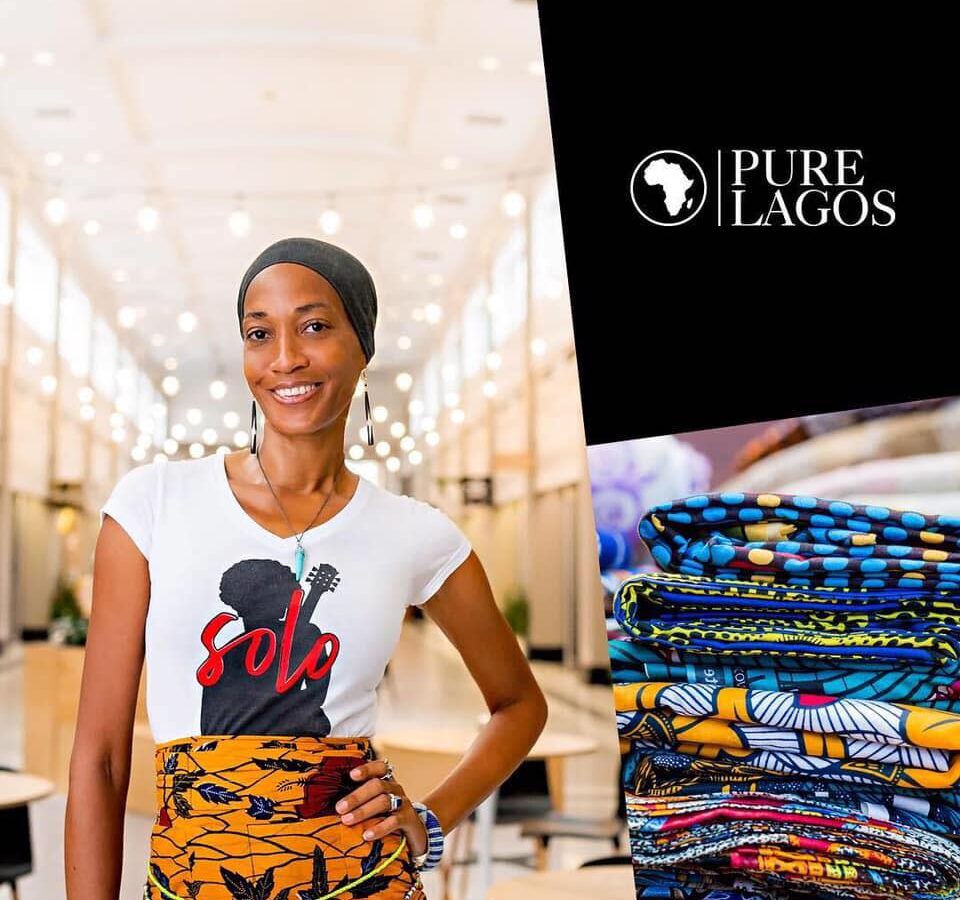 Easily the most vibrant shop in Selden Market, Pure Lagos is an Afropolitan Boutique and Art Gallery. African art pieces decorate the walls and African trinkets, jewelry, clothing and many other accessories are scattered throughout the storefront. Owner Sia Alexander not only sources all of these goods from Africa herself but prides herself on being a FairTrade boutique. Sia has a degree in Human Psychology and incredible knowledge in herbology, nutrition, yoga and spiritual healing that was gained from her time spent in Paris, Capetown and West Africa. Sia not only sells beautiful eclectic gifts but offers African holistic health consultations to assist with deep healing.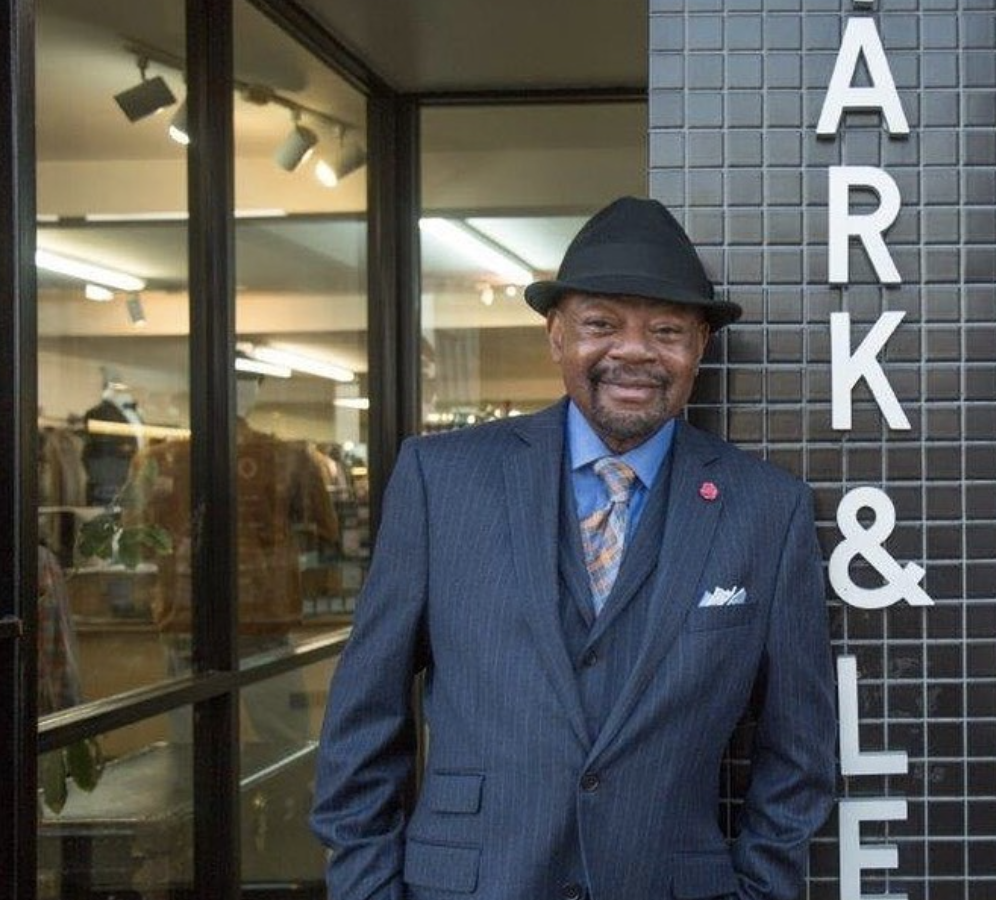 Established in 1924, Stark and Legum, a haberdashery, is a Norfolk Granby Street landmark offering customers the finest selection of men's clothing. Their talented and knowledgeable staff will help you choose the best apparel and accessories for any occasion. Do you need a fancy hat for the upcoming Jazz Festival or a new suit to take your special someone to an anniversary dinner? Whatever the occasion may be, Stark and Legum promise to make you the best dressed man in the room, and their legacy in Norfolk has stood the test of time.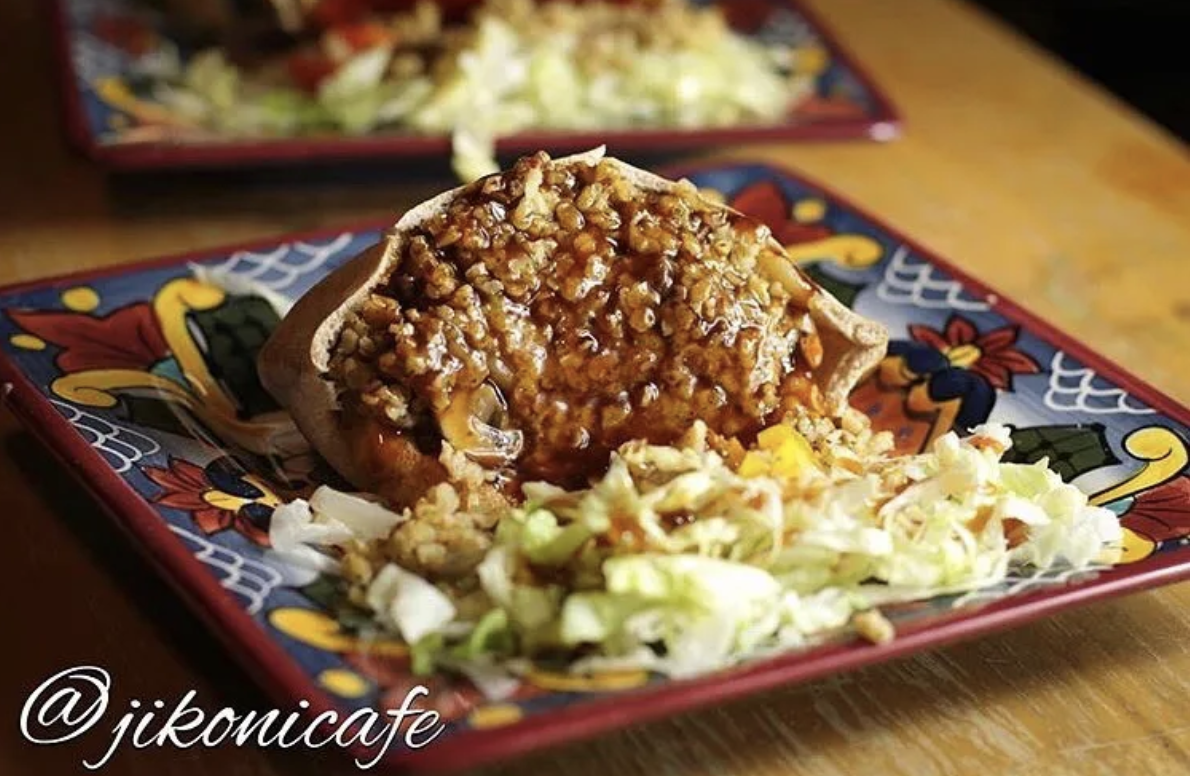 This hole in the wall all-vegan cafe, burrowed in the neighborhood of Park Place, brings you the tastiest vegan fare. This cafe shares its location with a bookstore and is known for their Jikoni Kush; an ancient organic wheat grain from the Mediterranean that deliciously transforms any vegan dish. Try their vegetable pasta mixed with Jikoni Kush, tomatoes, mushrooms, mixed bell peppers, onions, avocados, while being smothered in Jibini (alfredo mixed with spicy Jamaican Jerk sauce and topped with potatoes). Looking for something sweet? Try one of their vegan smoothies made with almond milk, organic agave and cashews to give it an added creaminess.