The city of Norfolk would not be the creative, diverse and vibrant community that it is without the endless contributions made by Black residents and business owners. Some of these Black-owned businesses have become staples, while others have just planted their roots. From scrumptious soul food to self-care sanctuaries, we celebrate these businesses within our city and encourage you to visit their establishments to continue to support and lift them up. Here are a few Black-owned businesses to get you started.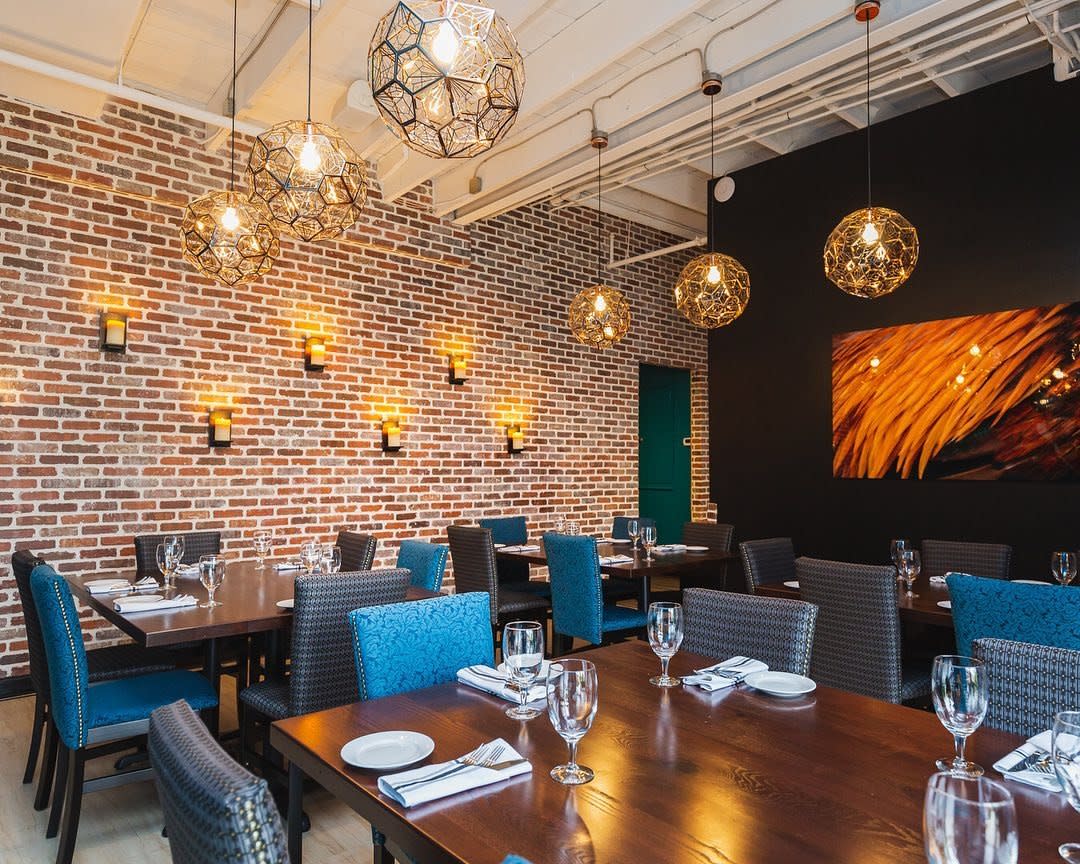 The street view of 350 Grace is a sleek and simple black and white facade, but once you open their front door, a vibrant blue, white and brick interior greets you. Their menu is a perfect marriage of traditional Southern comfort food and modern cuisine. Not only is the food delicious and innovative; it is completely gluten- and grain-free. Chef Willie Moats brings extreme talent to the 350 Grace menu with dishes like Black Garlic Molasses Glazed Half Cornish Hen  served with maple sweet potatoes, fried okra, tomato marmalade and melted goat cheese. Their cocktail menu favors Southern concoctions like the Salted Grapefruit Bourbon Martini (Jim Beam Black, ruby red grapefruit juice, simple syrup, grapefruit zest), or try an after dinner drink like Mississippi Mud (Goslings Rum, creme de banana, half-and-half and Hennessy). To cap off the meal, indulge in a Cast Iron Skillet Cornbread Brûlée served with fresh blueberry jam.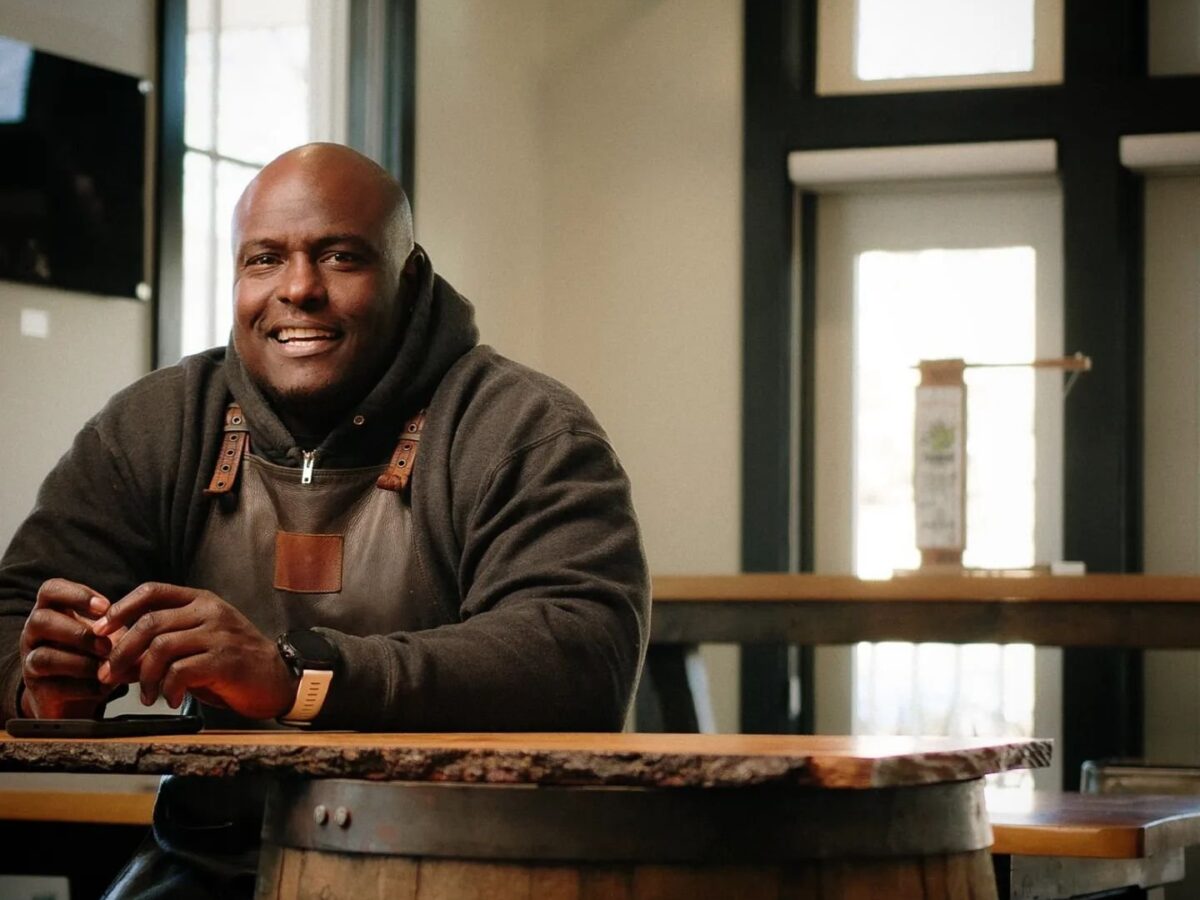 Southern wraparound porches will catch your eye when you drive by Bar-Q's location nestled inside Bold Mariner Brewing Company. Then, your attention will quickly divert to the oversized meat smoker that resides in their parking lot, leaving you to wonder just how delicious their barbecue must be. Next, comes the beautiful aromas of freshly smoked meat that will have your mouth watering almost instantly. Bar-Q has an à la carte menu, but we highly suggest filling up a platter with their moist brisket, fall-off-the-bone ribs, rich mac and cheese, spicy (but not too spicy) jalapeño and cheddar links and classic cornbread. Pitmaster Jayme Campbell is a barbecue pro but embraces his creative side and hosts occasional BBQ Sushi Nights at the brewery.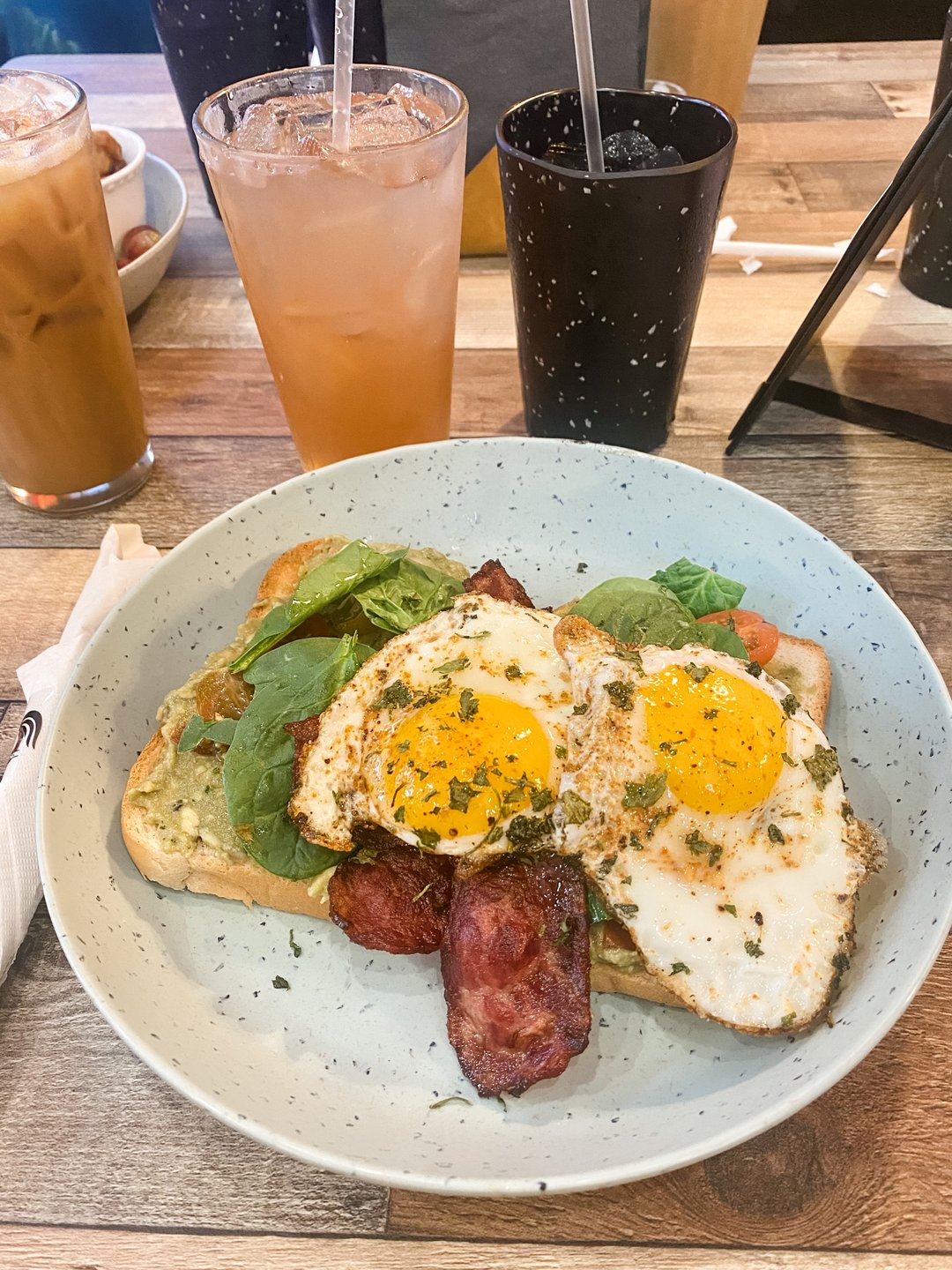 This upscale chicken joint utilizes a combination of spices from all over the world, plus the best bourbon-infused sauces and brines. They offer everything from a classic two-piece and a biscuit to duck-fried rice.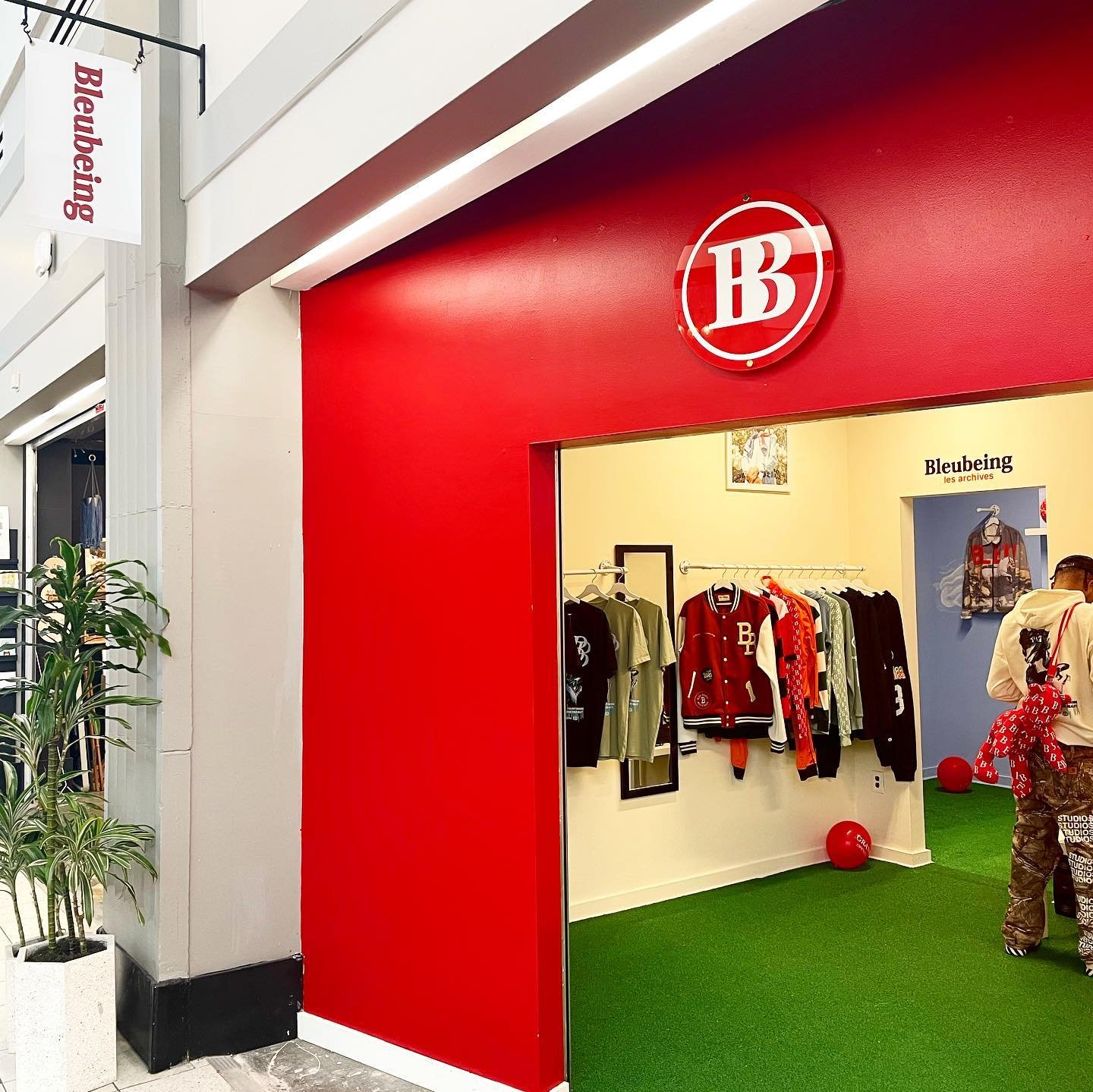 Shop this streetwear brand with a high fashion aesthetic inside Selden Market. They specialize in ready-to-wear fashion and accessories.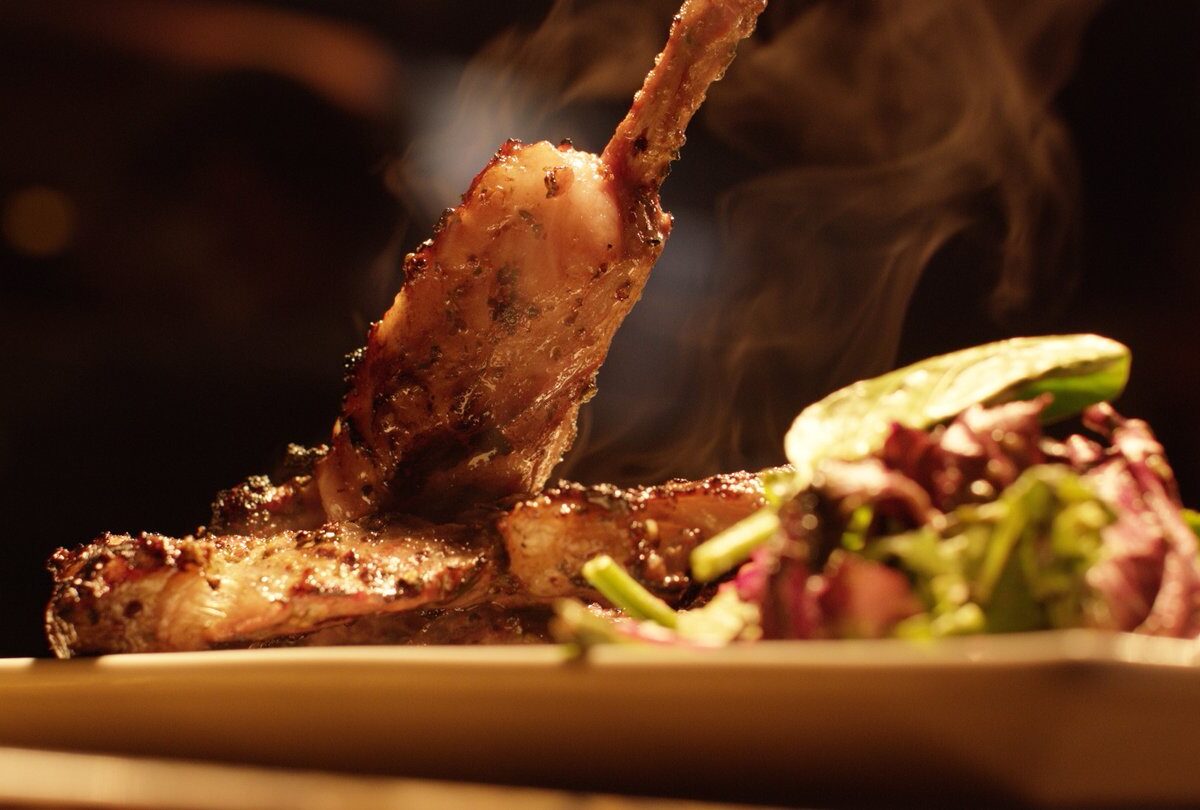 Nestled in the heart of Downtown Norfolk, Brothers is the perfect mix of the traditional dining experience with a contemporary flair. Founded and inspired by NBA referee and Norfolk native Tony Brothers, the restaurant offers a fine dining experience that is vibrant, inviting and entertaining. Brothers boats a broad menu that will entice the most sophisticated and adventurous palate. Kindred spirits are invited to enjoy the finest cut of chops, a variety of fresh seafood and a robust selection of spirits.
Canvas Social Cuisine, located in the heart of Downtown Norfolk serves up comfort food, soul, Caribbean and American inspired dishes.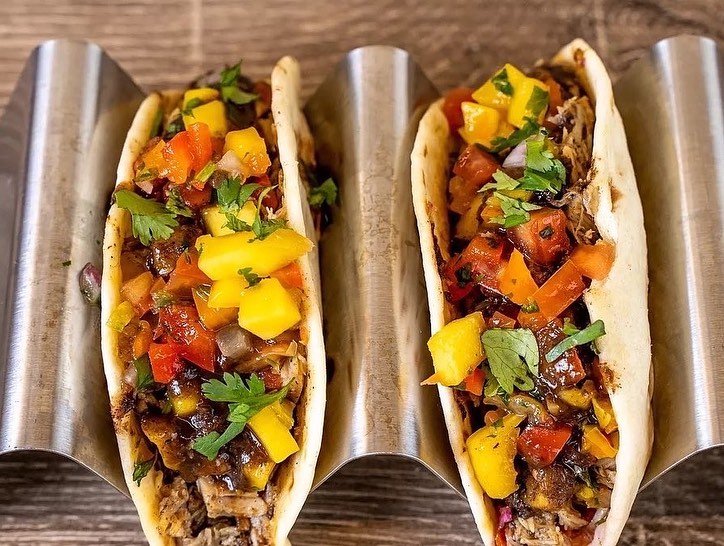 This Caribbean fusion cafe inside Selden Market brings fresh ingredients inside a neighborhood paradise. Embark on a food tour around the West Indies with every bite, right from the convenience of Downtown Norfolk.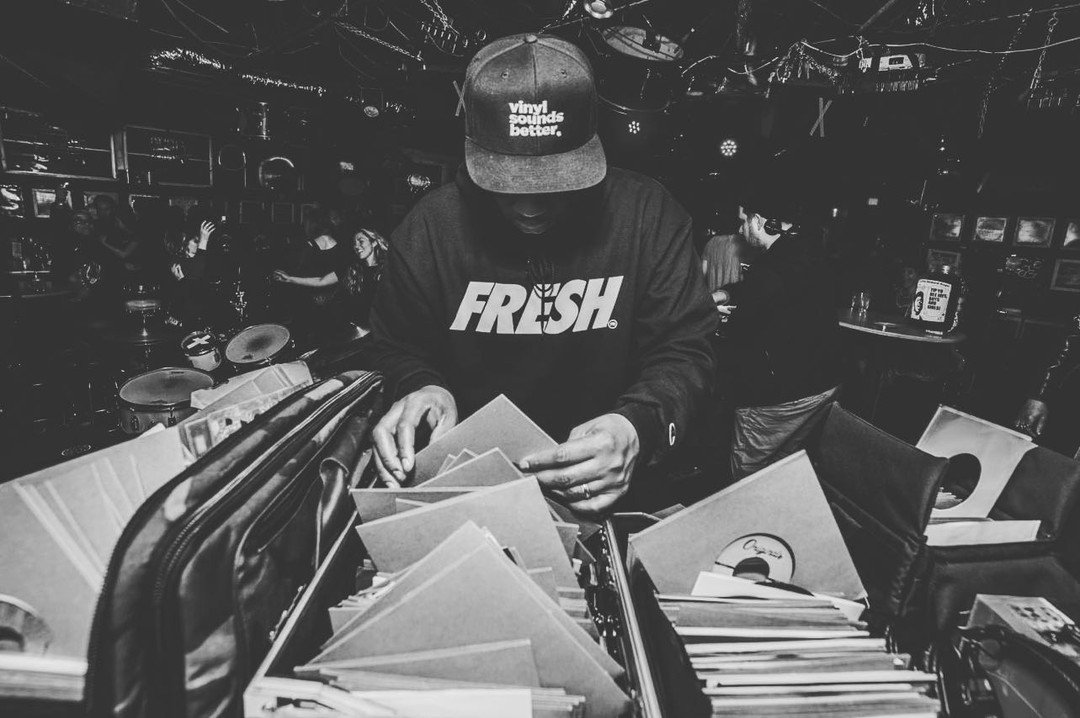 Did you know that Norfolk is home to a black-owned record store? Even though vinyl sales are skyrocketing in the U.S., only a fraction of the country's 2,500 record stores are Black-owned, according to an article from Insider. At Freshtopia you can browse their vinyl record collection, shop for "fresh" hip-hop-related gear or catch beesus the DJ spinning live on fresh radio.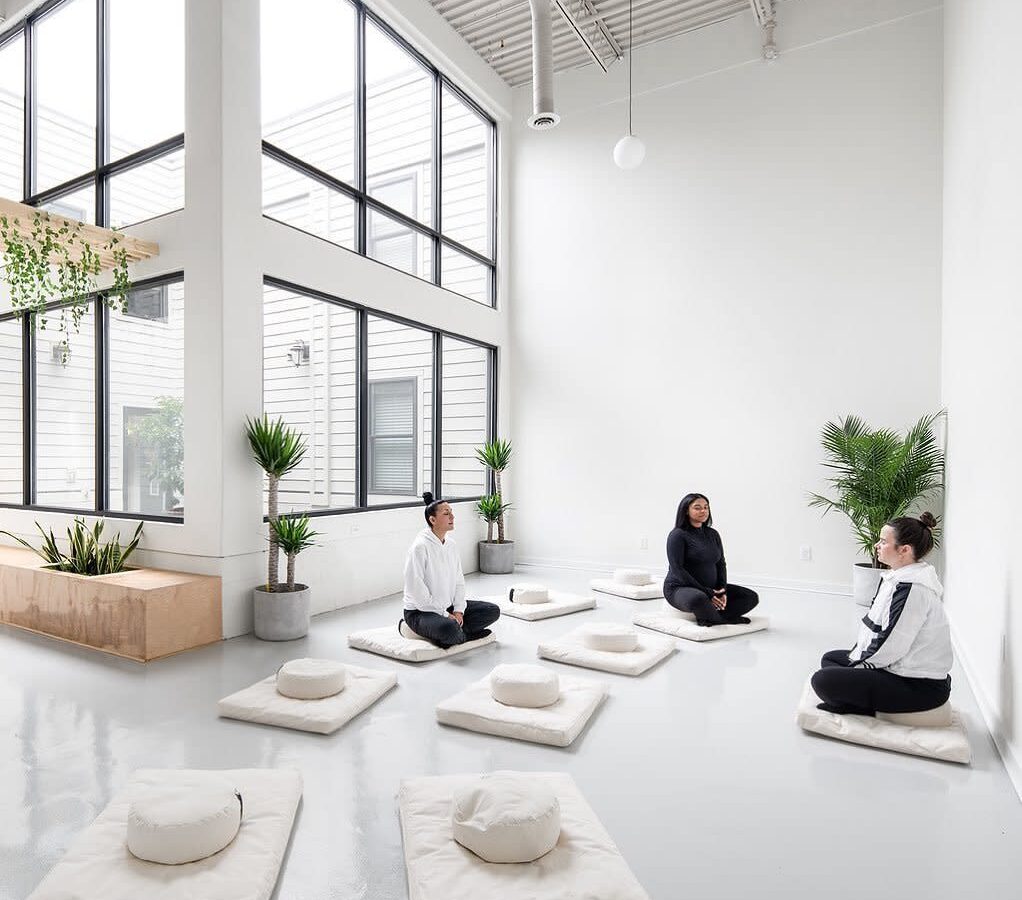 Get Well Soon founders Virginia Thornton and Zahra Ahmad have created a self-care sanctuary to cater to a need they saw in themselves and in their community: suffering anxiety and depression in silence. Get Well Soon offers guided meditation, yoga, massages, facials, brow and lash services, an infrared sauna and a merchandise shop. This fun and welcoming environment is ideal for achieving healthier minds and bodies.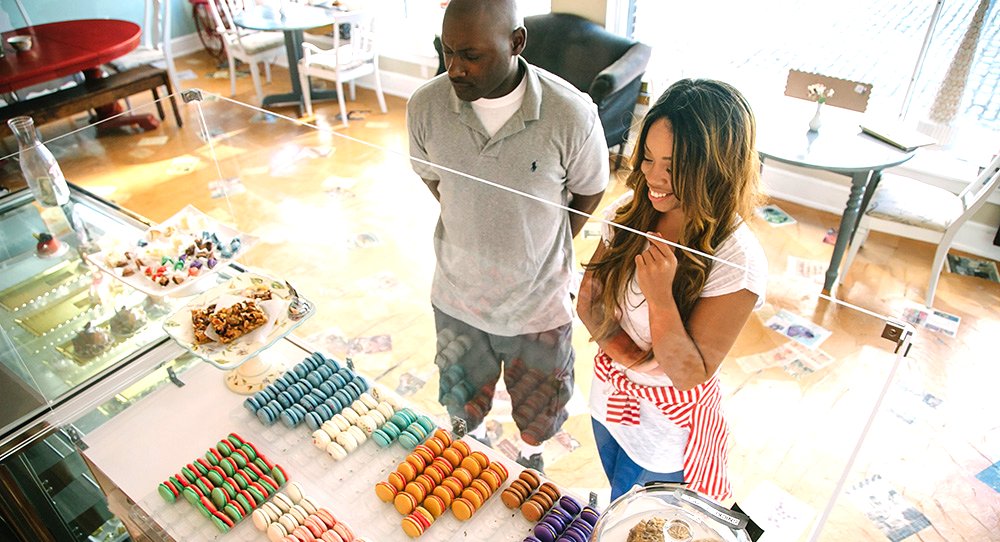 There is something truly elegant about a macaron with its delicate, almond meringue discs and decadent fillings in all flavors. Kisha Moore, owner of Hummingbird Macarons, fanned the flames of our macaron obsession since opening her sweet shop in the NEON Arts District. Kisha's creativity is appreciated through her fun macaron flavors including peach habanero, sea salt caramel and South Pacific (an infusion of Thai basil, blood orange and calamansi juices). While macarons are her speciality, keep a lookout for her lemon meringues, chocolatey Vegan cookies and funfetti cakes.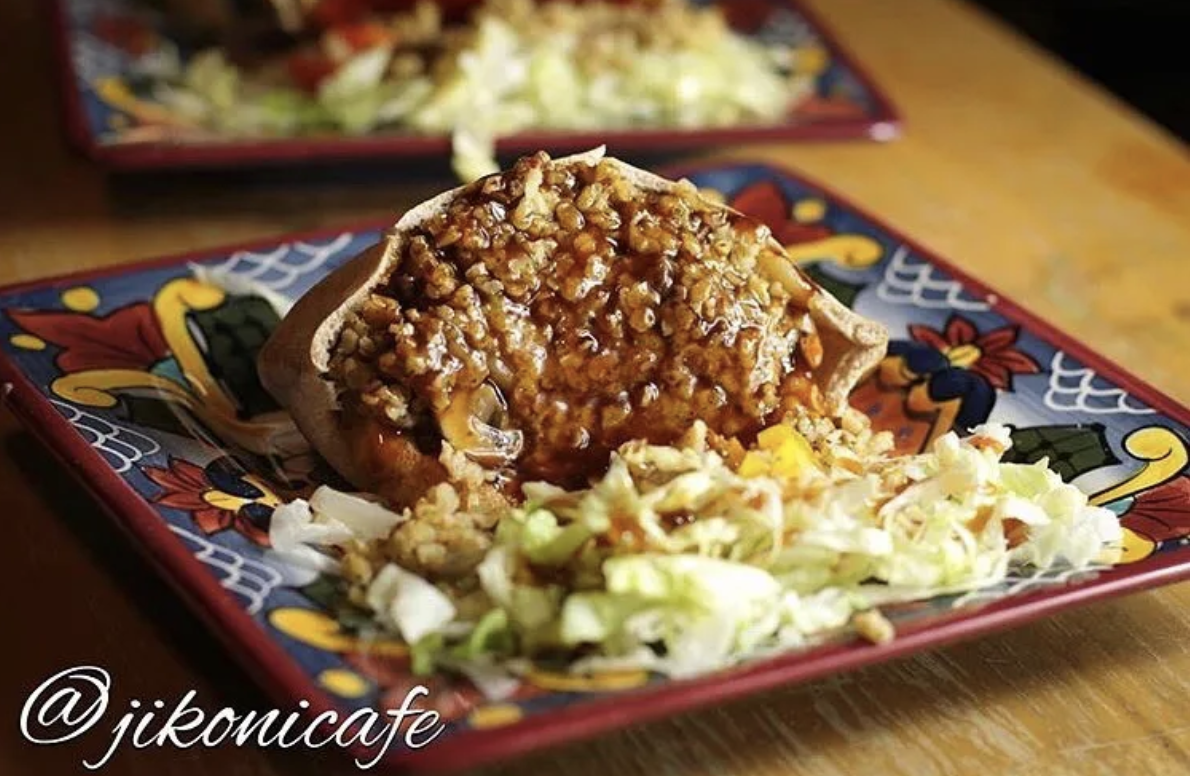 This all-vegan restaurant located in Park Place brings alternative options to meet without compromising the flavor. The secret is Jikoni Kush, a non-hybrid grain hailing from the tropics of Africa. Try their vegetable pasta mixed with Jikoni Kush, tomatoes, mushrooms, mixed bell peppers, onions and avocados, smothered in Jibini (Alfredo mixed with spicy Jamaican jerk sauce and topped with potatoes). Looking for something sweet? Try a vegan smoothies made with almond milk, organic agave and cashews for added creaminess. This cafe shares its location The House of Consciousness bookshop, promising that if guests arrive with an empty stomach and open mind, they'll send them back full.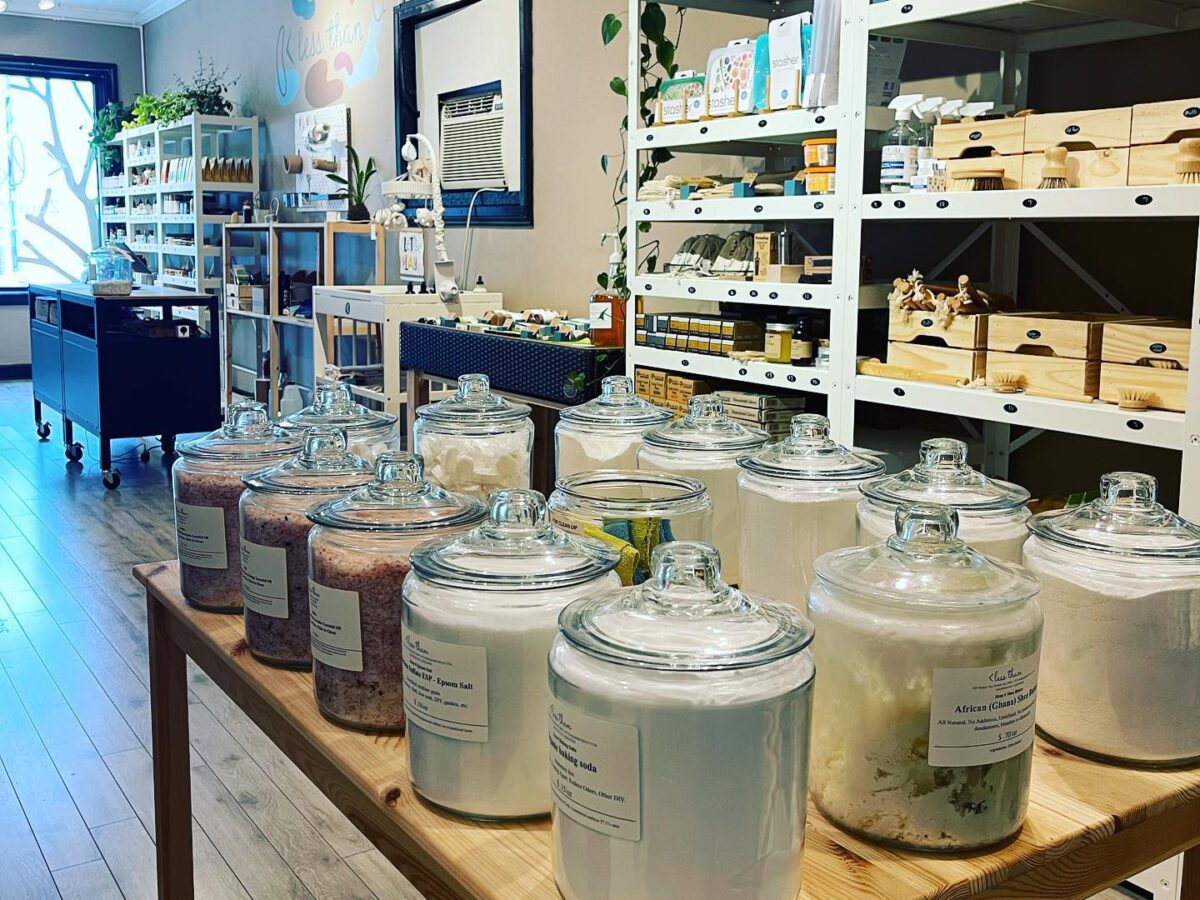 Owner Chris Simmonds launched this zero waste + refill shop in multiple cities throughout the region, including Norfolk. His Ghent shop features sustainable alternatives to everyday items that are healthier for you and our planet. Look for eco-friendly products made from natural ingredients that are free from harsh, synthetic chemicals and stem from makers who are environmentally aware. Household items like soap, lotion and deodorant are sold in recycled, recyclable, compostable or biodegradable packaging—or without packaging at all. While you're there, peruse the vast, curated selection of nonalcoholic beverages at Ceremony, a section of the store within Less Than.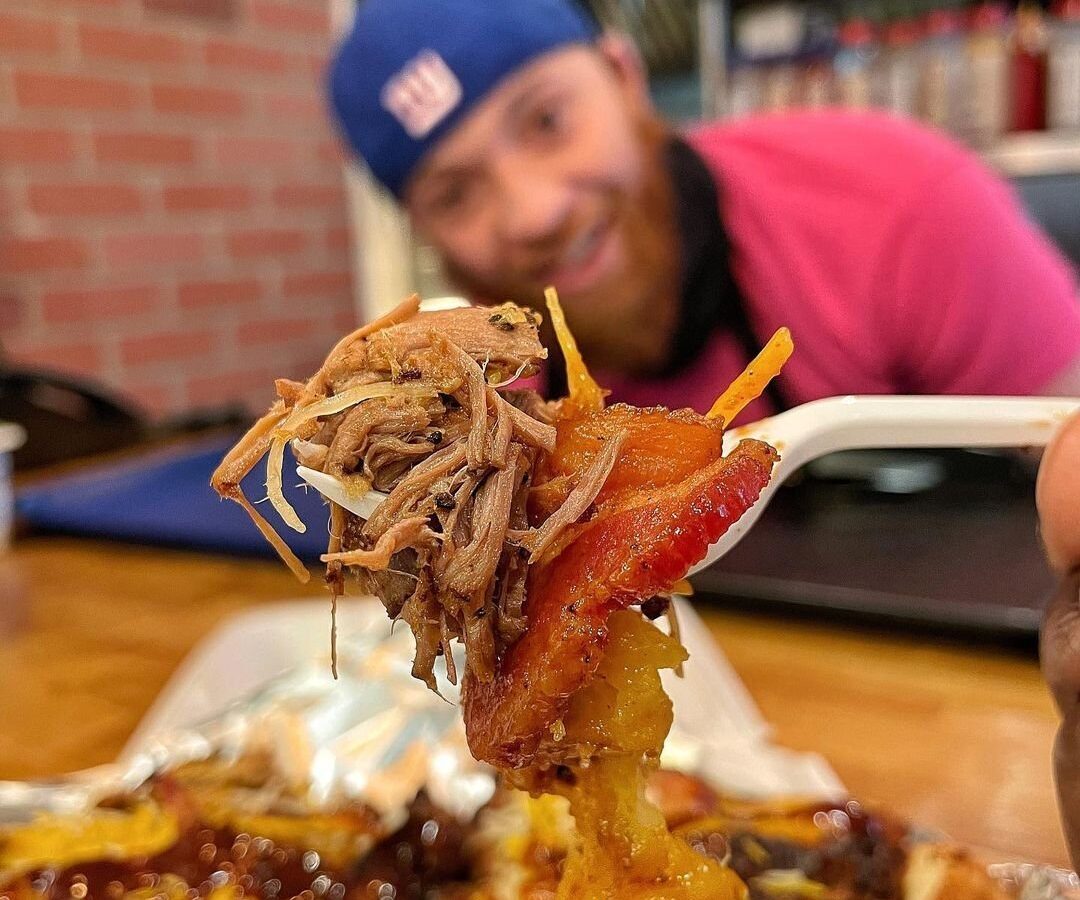 Real food, real good! That's the motto at My Mama's Kitchen where Owner and Chef Motier "Moe" Stevenson proudly shares his family's Southern comfort recipes with excited patrons at his East Beach restaurant. There are many must-try menu items, including Mama's Wings, shrimp or catfish po' boys, The "Drip" Sandwich, fries and cornbread. Brunch is served on weekends, and dessert is a must, especially if you're getting the Strawberry Smash.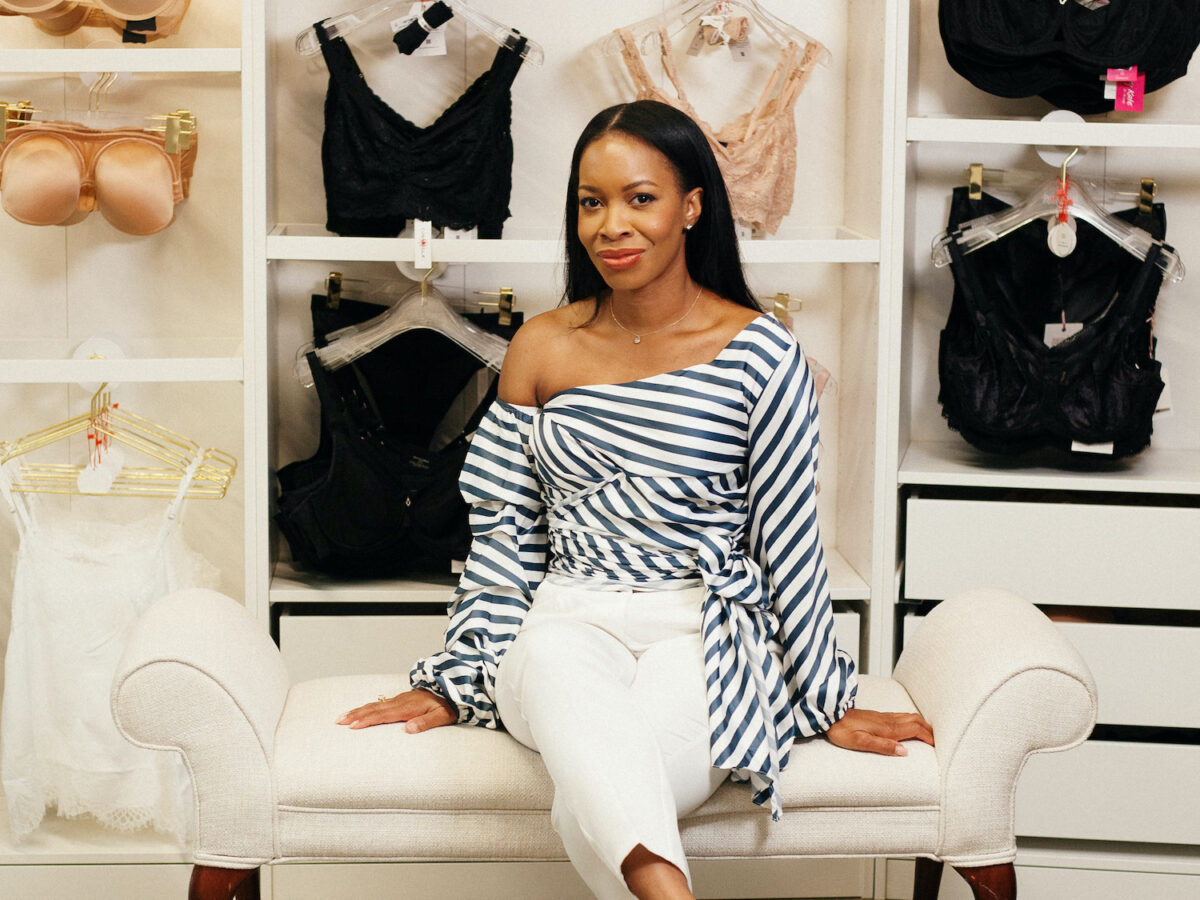 Curated by Nicole Dortch, Petit a Petit (French for little by little) is a full-service luxury lingerie boutique offering bra fitting appointments, virtual shopping, fashion events, gift registry, studio services and more. The company carries bras to fit sizes A–) and styles for bridal, lingerie, hosiery, lounge and sleepwear, maternity, post-surgery solutions and men's underwear. Owner Nicole Dortch aims to empower and mentor young women to be successful in life, promising positivity, financial literacy and change.
Experience an elevated dining experience on Granby Street with Prime 255, located in the heart of Downtown Norfolk. The restaurant combines a luxury atmosphere with craft cocktails and culinary delights.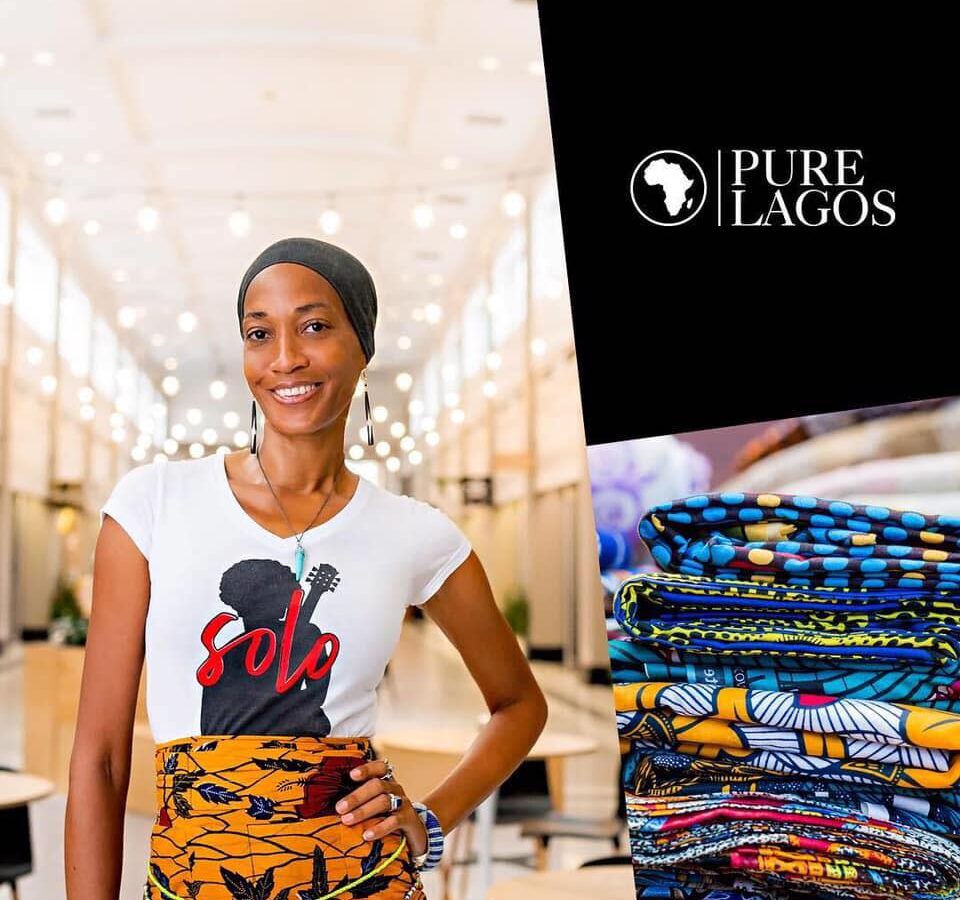 Pure Lagos is an Afropolitan Boutique and Art Gallery. African art pieces decorate the walls while African jewelry, clothing and accessories are featured throughout the store. Owner Sia Alexander not only sources all of these goods from Africa herself but prides herself on being a Fair Trade boutique. With a degree in Human Psychology and incredible knowledge in herbology, nutrition, yoga and spiritual healing gained from time spent in Paris, Capetown and West Africa, Sia offers African holistic health consultations to assist with deep healing.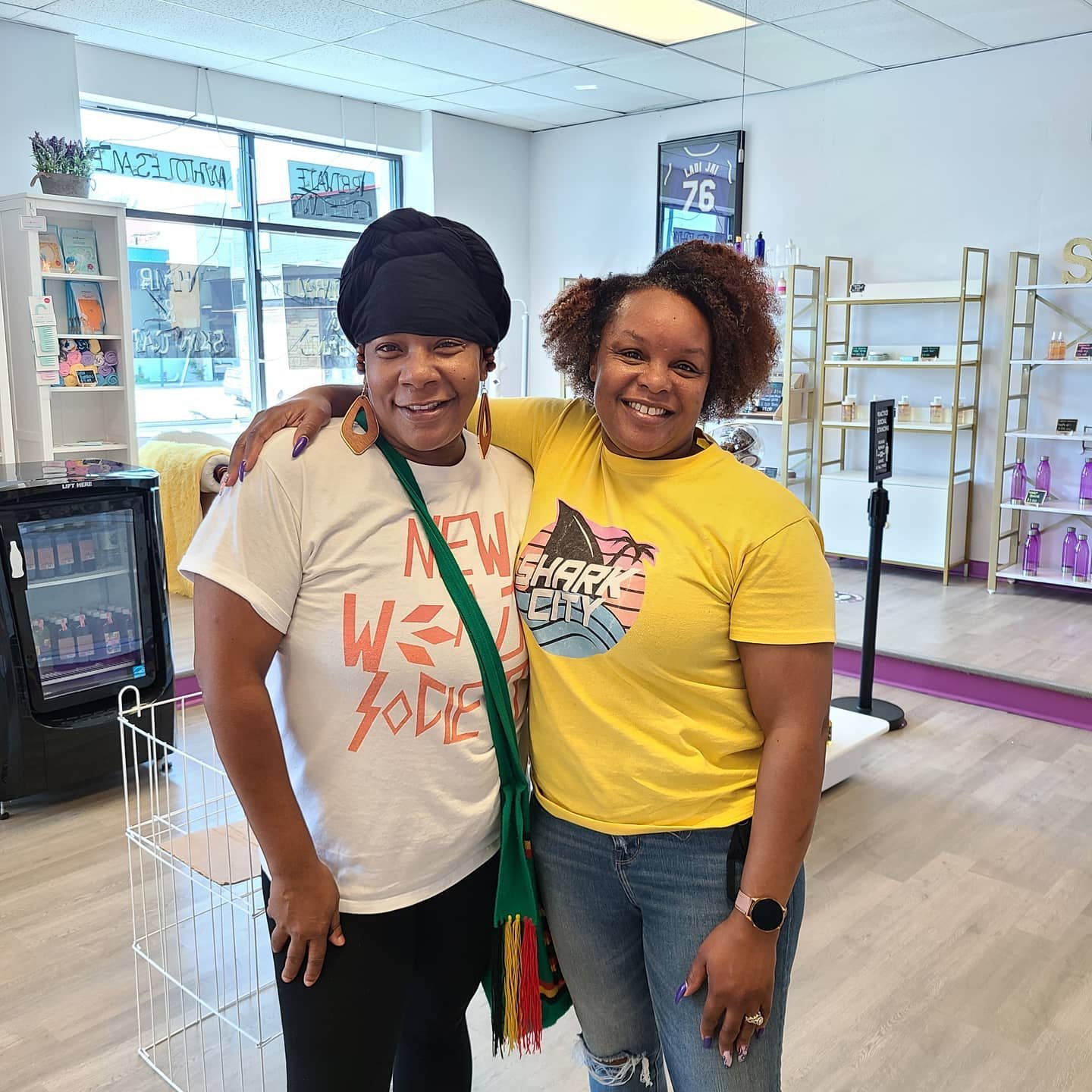 Shark City Naturals is a family-owned and operated, all-natural cosmetics company. The products were initially created to combat adverse reactions from products made with unknown substances but quickly evolved into a business providing a variety of beauty products made with wholesome ingredients.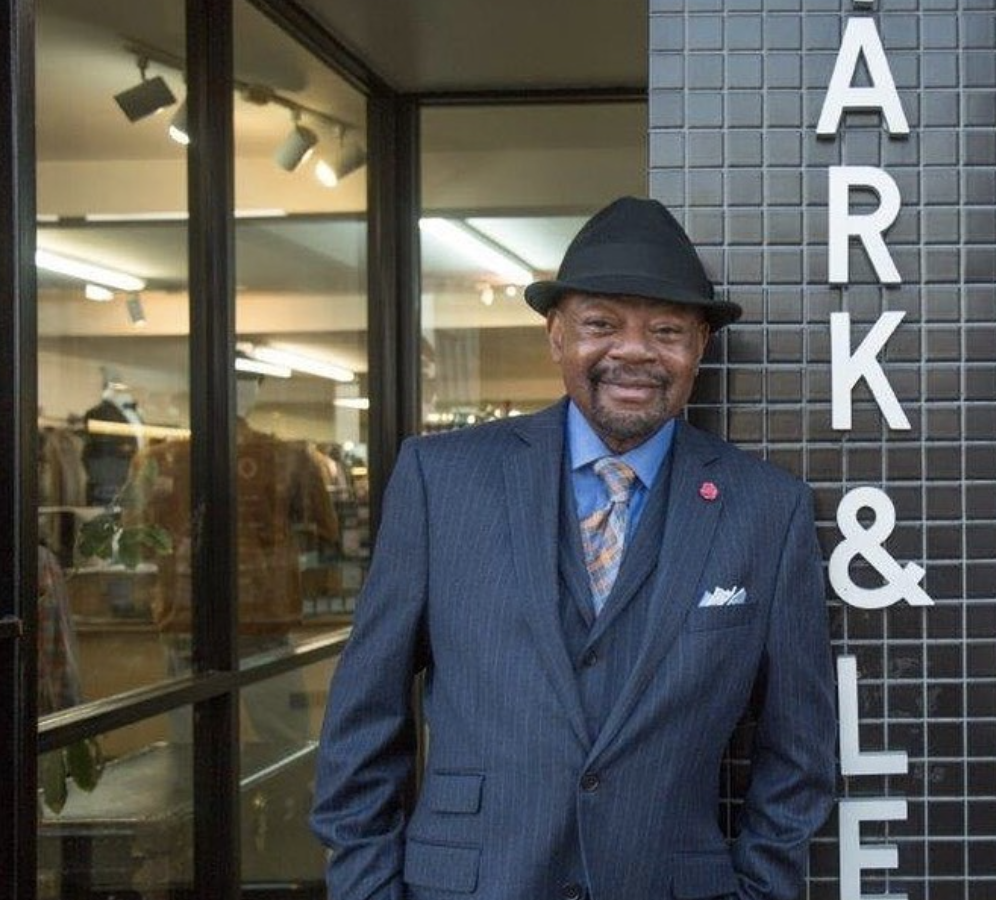 Established in 1924, Stark and Legum, a haberdashery, is a Granby Street landmark offering customers the finest selection of men's clothing, including designer suits, shoes and hats. Their talented and knowledgeable staff will help choose the best apparel and accessories for any occasion.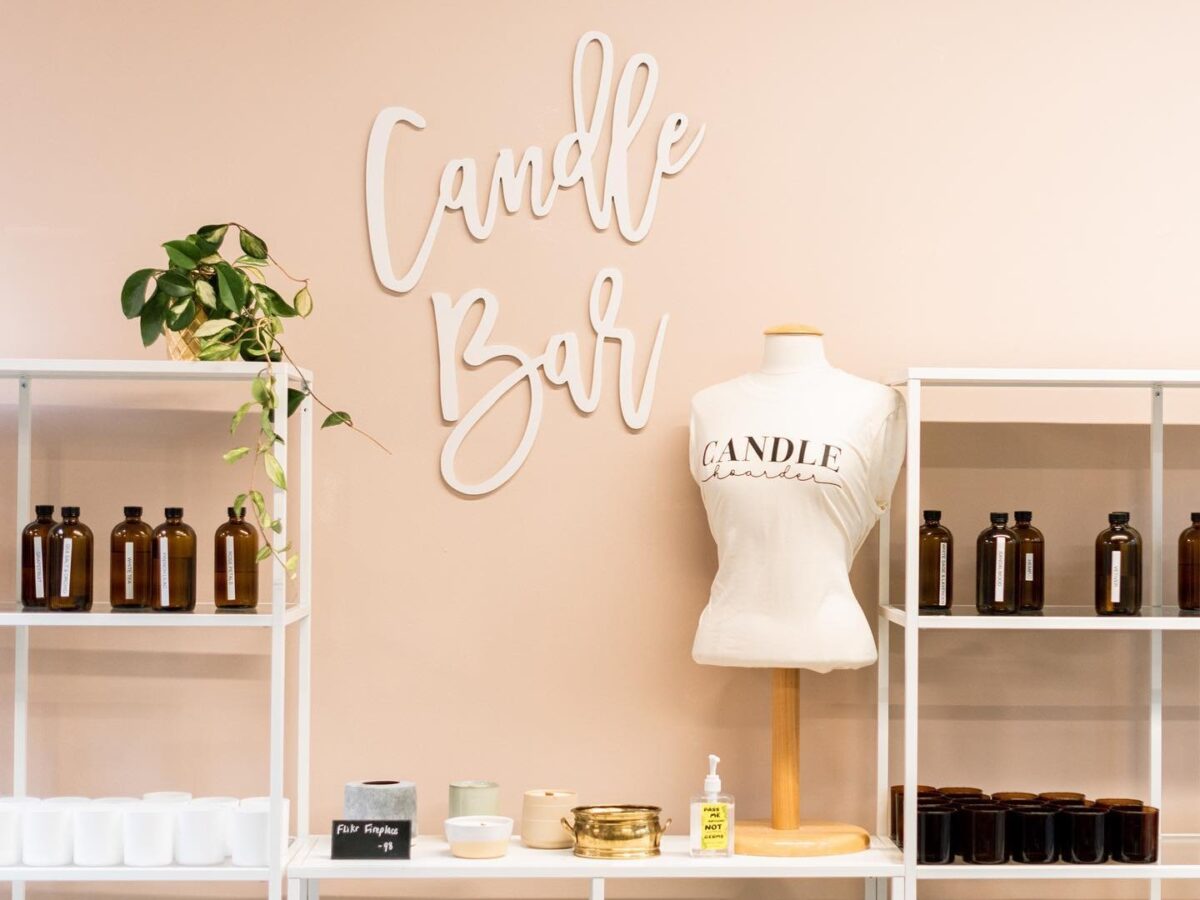 As a self-proclaimed candle hoarder, Erica Parham sought a way to avoid her frequent migraines, which a doctor attributed to toxins in most candles. She began experimenting by creating her own nontoxic versions. The migraines disappeared, the candles became a hit, and Erica left her nursing career to launch Sugar & Grace. Here you'll find soy candles, room sprays, wax melts and candle accessories such as wax warmers, wick trimmers and more. Parham has also curated a selection of home goods, houseplants, cut flowers and body care items from around the world. Treat yourself to a candle (or several) at her shop in Selden Market.
With a mission to share the true taste of West Africa cuisines with our region in an authentic, fresh and contemporary way, Yendidi is a cultural gem in our city. Start with an Afro Pie, a flaky, buttery pie filled with vegetables and a choice of beef, fish or chicken. Opt for a Ghana salad as a lighter option, or dive into a combination platter like Black Beans Jolly Burrito. With a tantalizing selection of soups and stews, plus meat, poultry, seafood and vegan options, there's something to excite everyone's taste buds at Yendidi.