When bringing colleagues together, there's no better way to spark collaboration than by planning some creative teambuilding activities. After a day of back-to-back breakout sessions, your team will be ready to break out of a conference room and into a fun and relaxing environment. Take advantage of Norfolk's vibrant arts scene by booking a teambuilding experience at one of these creative options. As a bonus, most activities involve team members bringing a unique, handmade piece of Norfolk back home with them.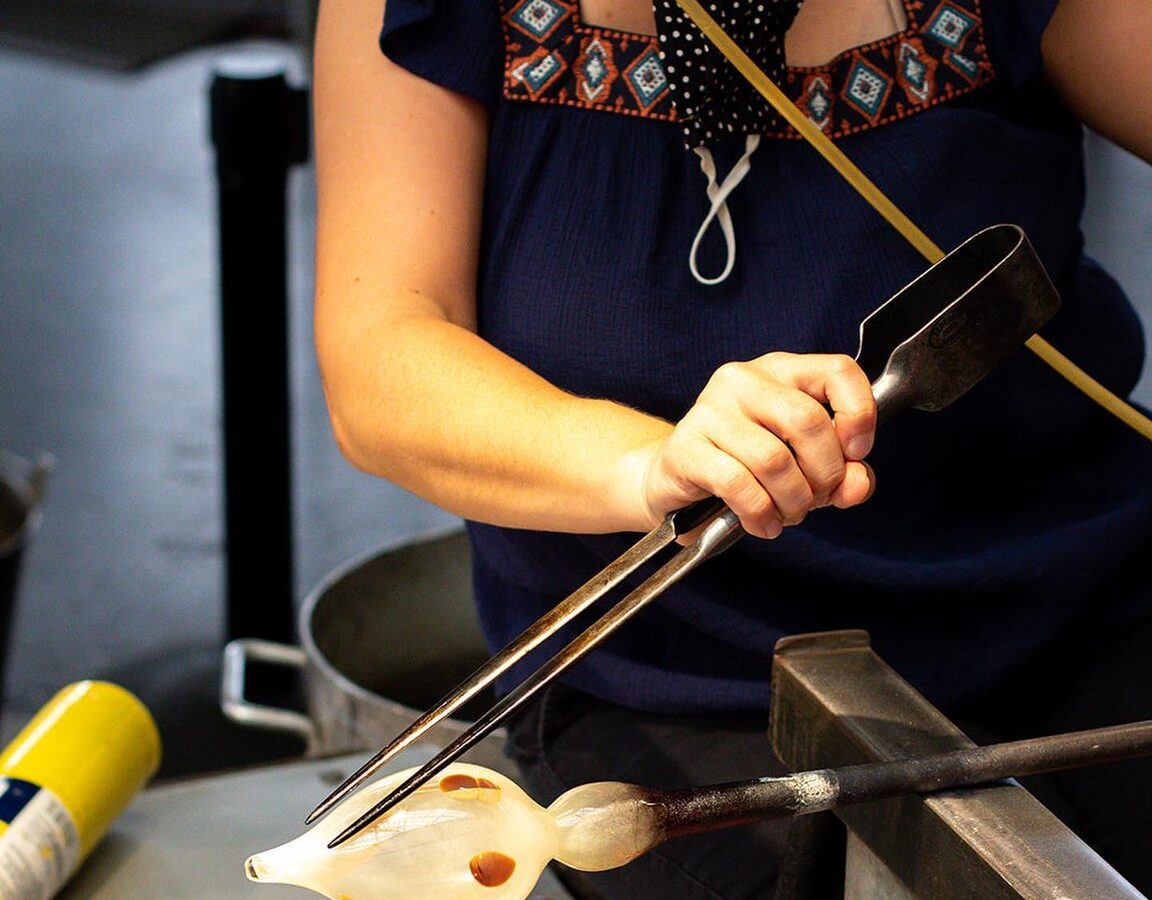 The Perry Glass Studio is a modern, 7,000-square-foot facility adjacent to the Chrysler Museum of Art that is fully equipped to accommodate aspiring and master artists alike. Group classes and workshops are available for teams to enjoy the excitement of glassmaking. With no experience needed, your group can learn together while creating colorful objects that are as unique as your team. Some classes require several days for objects to cool, so consider booking a glassmaking experience on the first day of your conference or meeting to allow enough time to cool. Objects can also be shipped.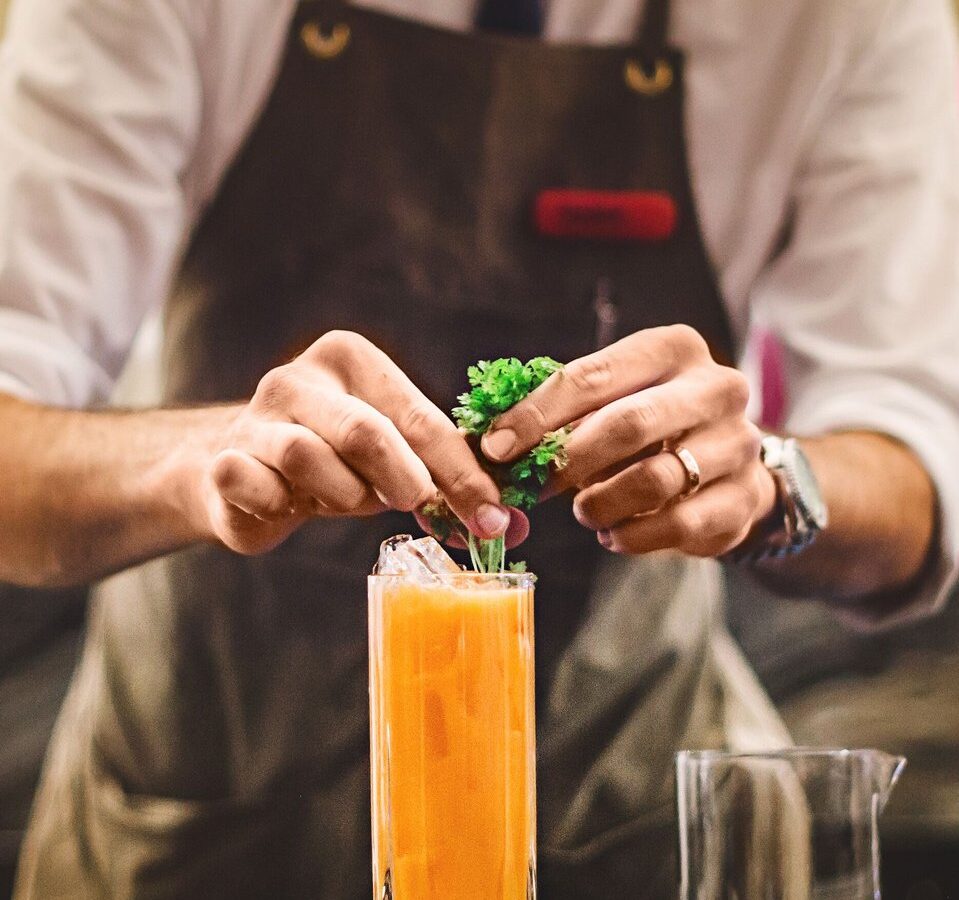 Glass Light Hotel & Gallery is now offering unique culinary experiences that immerse both guests and locals into a world of art. Enjoy a teambuilding experience like no other with their mixology classes taught by the masterful mixologist Hunter Heri. This one-of-a-kind event is available for up to 12 guests and allows you to channel your inner artist to create your very own hand-crafted cocktail.
At Pinot's Palette, located in Ghent, they see a strong correlation between employee retention and the quality of team relationships. Their teambuilding events are centered on two fun and easygoing pastimes—painting and sipping. Group painting has a benefit of encouraging team members' minds to work in new ways and jumpstart creative thinking and problem-solving skills. Their helpful and professional artists will guide your team each step of the way and provide all the necessary supplies: canvases, brushes, paints, palettes, aprons and more. They'll even provide wine/beer, glasses, corkscrews, ice and buckets, plates, napkins and plasticware. Appetizers or snacks are welcome.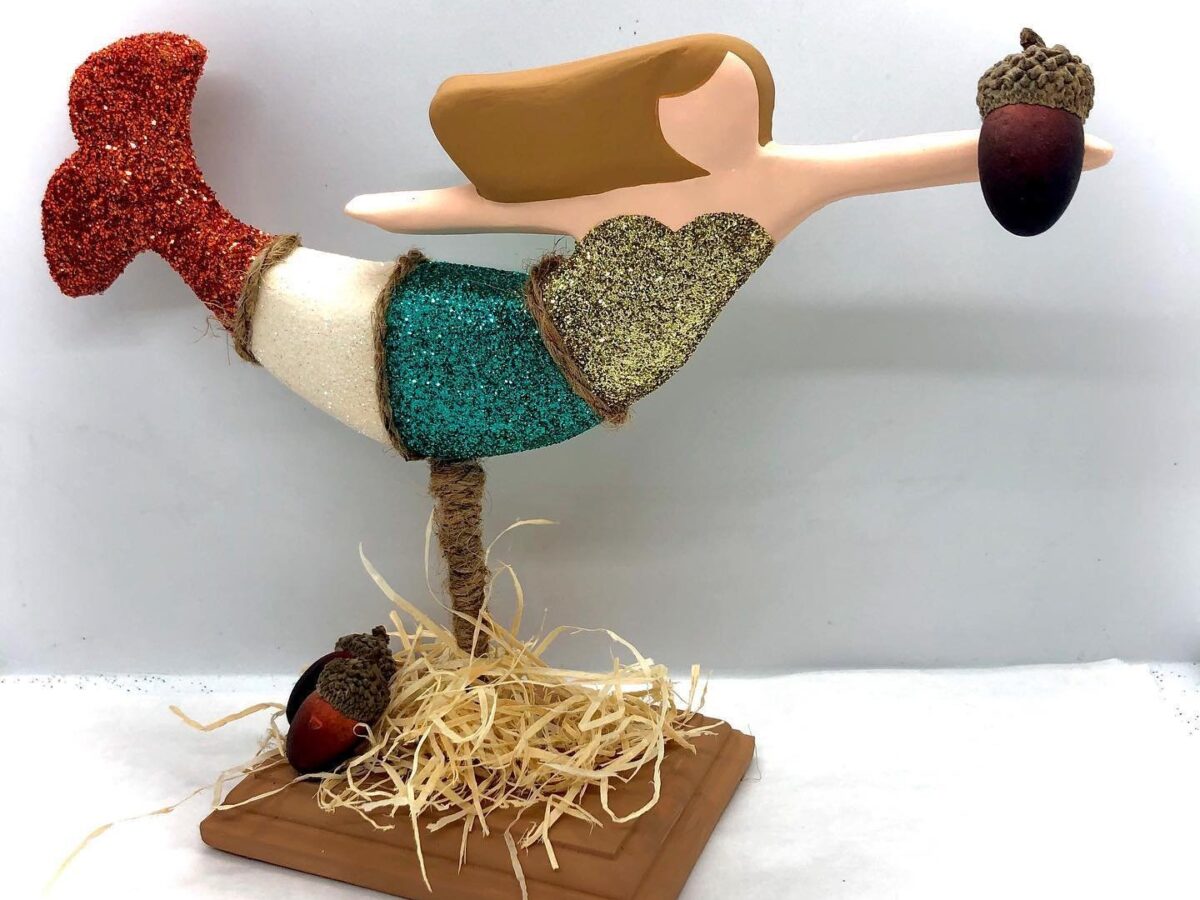 There's no better creative Mermaid City experience than sending every employee home with a Norfolk mermaid they've painted themselves. Once your group arrives, each team member can choose the item they'd like to paint. Mermaids, shells, starfish and dolphins are all available, but mermaids will be the best reminder of their time in Norfolk. Then they'll get to work using paint, glitter, sand and glue to make their items unique and special. Projects can be taken home right away to enjoy.
Need to break out of the same old ice breakers? Also located in Norfolk's NEON District, the Push Comedy Theater hosts live improv classes that encourage creativity and team morale while using laughter as a key factor. Will your team be nervous about joining an improv class? Probably. Will they strengthen skills in leadership, agility and communication? Absolutely. Improv is an art form that energizes participants through play and teaches lessons in listening skills, mental agility and shifting to a group mindset to improve chances of team success. Workshops are typically three hours but can be customized to meet the needs and objectives of your group. Workshops can be presented at Push Comedy Theater or at your designated location.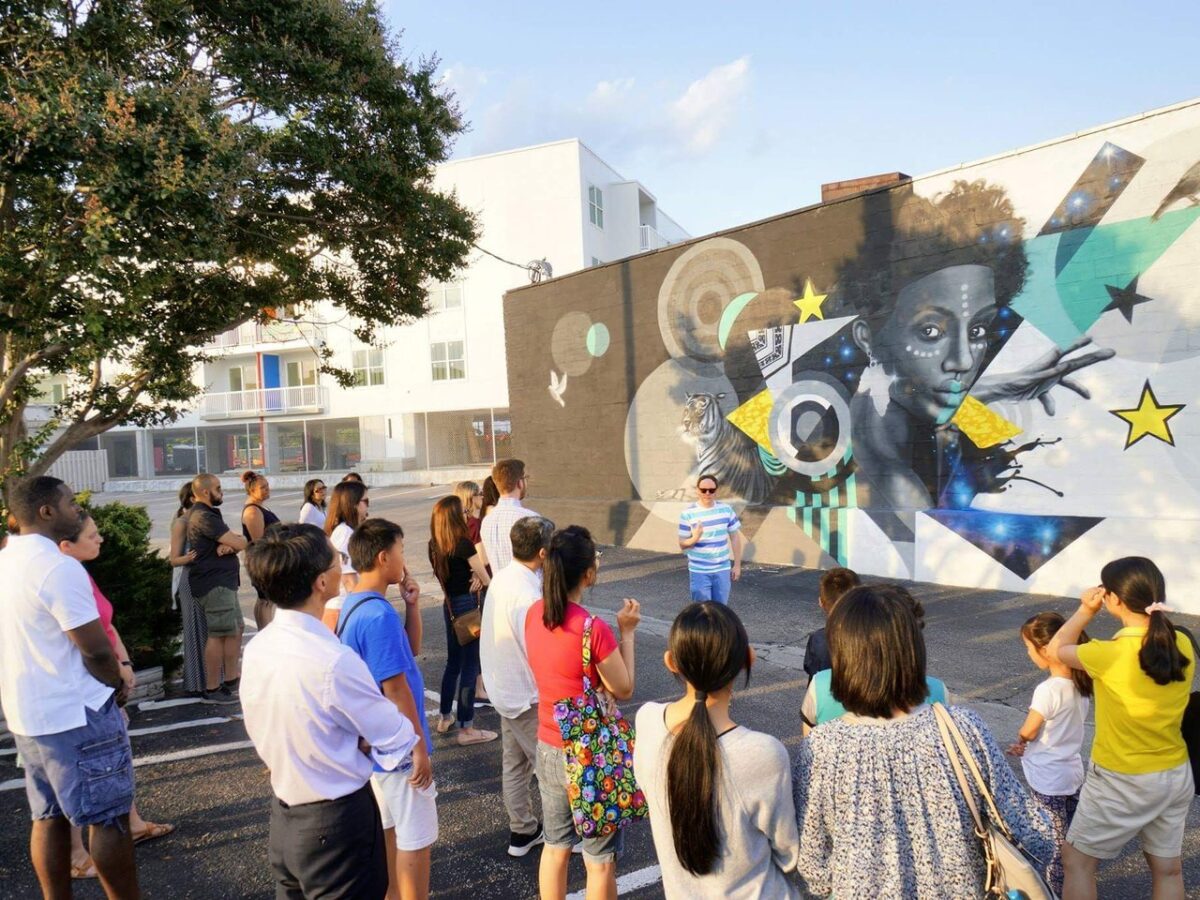 On journeys to and from hotel rooms, conference rooms and restaurants, your team will likely notice Norfolk's vivid arts district. The NEON District is a unique cultural experience energized with colorful murals throughout. Some are by local artists, some are national, and all come with a story. Want to hear some of those stories? Just ask Joshua Weinstein, founder of Norfolk Tour Company. A lifelong resident of the region and lover of local history and art, Weinstein will weave your team through alleyways, along sidewalks and in front of some of the most intriguing murals in the NEON District. If art isn't in your team's wheelhouse, other tours explore Norfolk's Elizabeth River Trail, urban architectural designs, historic districts, cemeteries and even haunted attractions.
This DIY wood sign workshop in Ghent provides education on woodworking techniques combined with the latest trends and custom graphics. In these workshops, teams can socialize, collaborate and have fun all while creating a unique piece of art they can display in their homes or offices. Staff provides hands-on instruction, materials, music and an enjoyable atmosphere. They'll even help you partner with a local restaurant for catering, or you can go potluck! Complimentary wine and beer are included. Planners will be provided with a private event link to share with the whole team. Don't want to leave out virtual employees? Board & Brush ships their kits nationally.
Here's another option for the first day of your convention. Color Me Mine is a paint-your-own pottery studio in which team members can choose from a wide variety of pre-made pottery including plates, travel mugs, planters and more. Employees make the items their own using a variety of paints and techniques. Then the team at Color Me Mine will glaze and fire creations to be picked up in just a couple days.