Whether you're aiming to reduce your carbon footprint as you travel or interested in supporting eco-friendly businesses, there are many reasons to keep sustainability at the forefront these days. The City of Norfolk's Environmental Sustainability and Climate Action Team is focused on several key initiatives to combat climate change and its impacts. These include advancing climate justice, facilitating green living and greening city operations. Wondering how you can join in the eco-friendly efforts during your time in Norfolk? As it turns out, it is easy being green—and quite fun too! Here are some recommended eco-friendly attractions in Norfolk that you can enjoy guilt-free and green-minded.
The Elizabeth River Trail (also known as ERT) is Norfolk's 10.5-mile-long walk and bikeable pathway that takes you through multiple neighborhoods with different waterfront views. It's a great way to experience many different attractions and enjoy the outdoors in Norfolk. Efforts led by the Elizabeth River Trail Foundation aim to expand, enhance and transform the ERT as a recreational, social and educational destination that improves environmental awareness, neighborhood connectivity and innovative economic development. Initiatives such as kayak launches, solar lighting, playgrounds and improved wayfinding are just a few of the developments on the horizon for ERT.
Elizabeth River Project
The ERT is, of course, named after the Elizabeth River, the sparkling gem that makes up Norfolk's Downtown waterfront. It wasn't always this beautiful, however. In the 90s, decades of pollution had rendered it lifeless until community individuals, businesses, governments and schools came together to turn things around. The mission of the Elizabeth River Project is to restore the river to the highest practical level of environmental quality through government, business and community partnerships. Another Norfolk River, connected to the Elizabeth, is the Lafayette, which had suffered from runoff of lawn fertilizers, boat waste, motor oil and more. Through the efforts of their Lafayette River Restoration Plan, the Lafayette now meets state water quality standards for recreational contact, and it became the first Virginia river fully restored for the safe harvest of native oysters.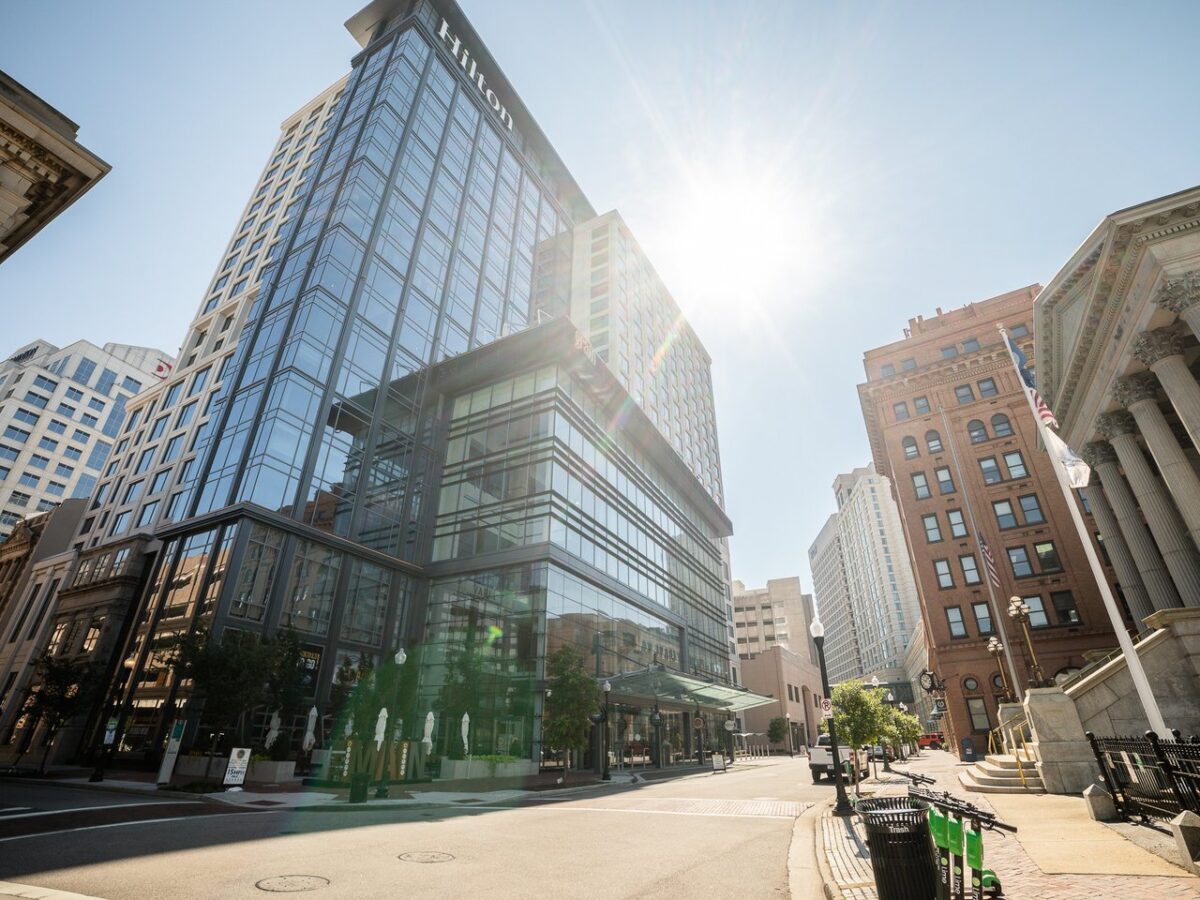 If you're committed to traveling green, then certainly you'll want to book green accommodations too. Hilton Norfolk The Main, conveniently located Downtown, is a LEED-certified hotel, scoring points in categories including sustainable sites, energy and atmosphere, materials and resources, indoor environmental quality, regional priority credits and innovation–which received a top score.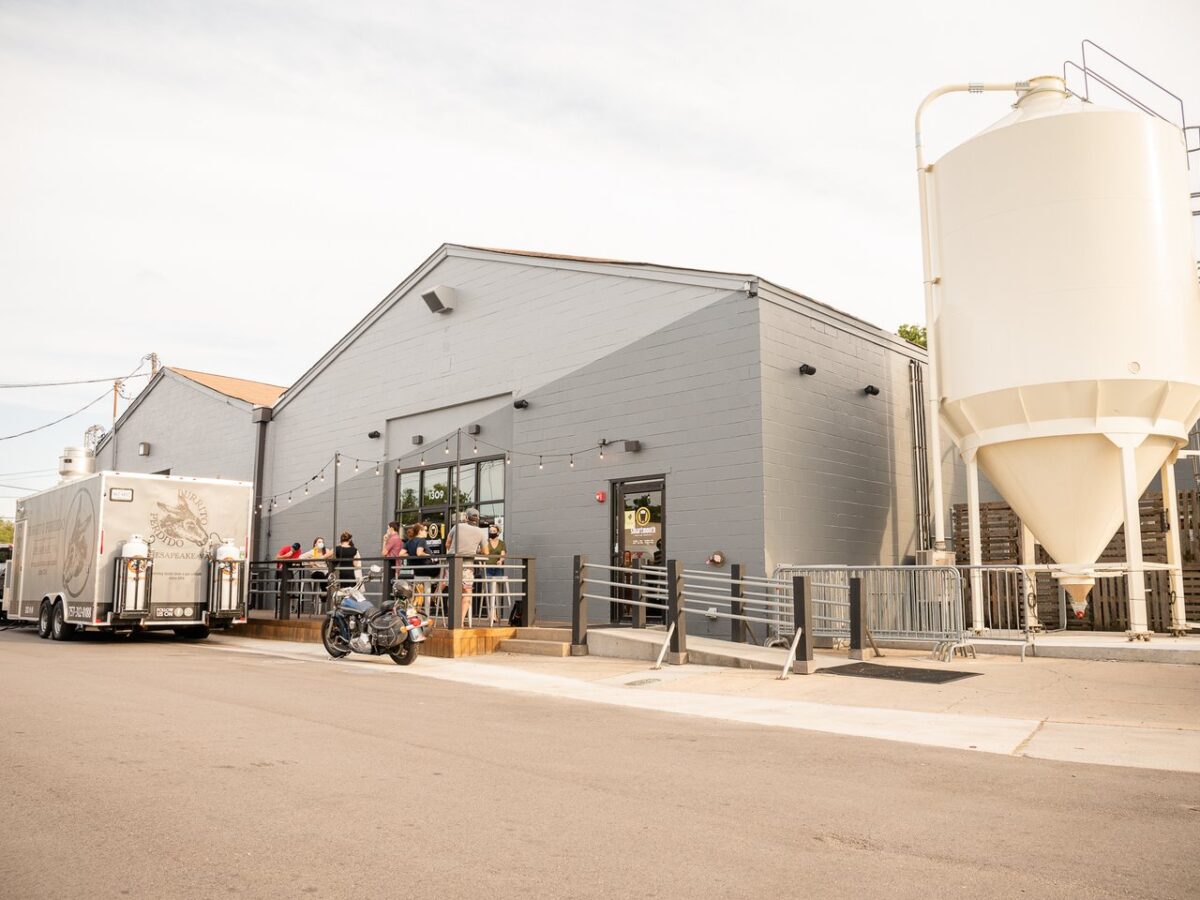 Smartmouth, one of Norfolk's original breweries, gives us even more reasons to swoon: they're Virginia Green certified. This means they strive to minimize their environmental impact by preventing pollution wherever feasible. They have committed to the Virginia Green program's core activities, including recycling, reduction of solid waste, water efficiency, green conservation, green events and minimizing disposable food service products. We'll drink to that.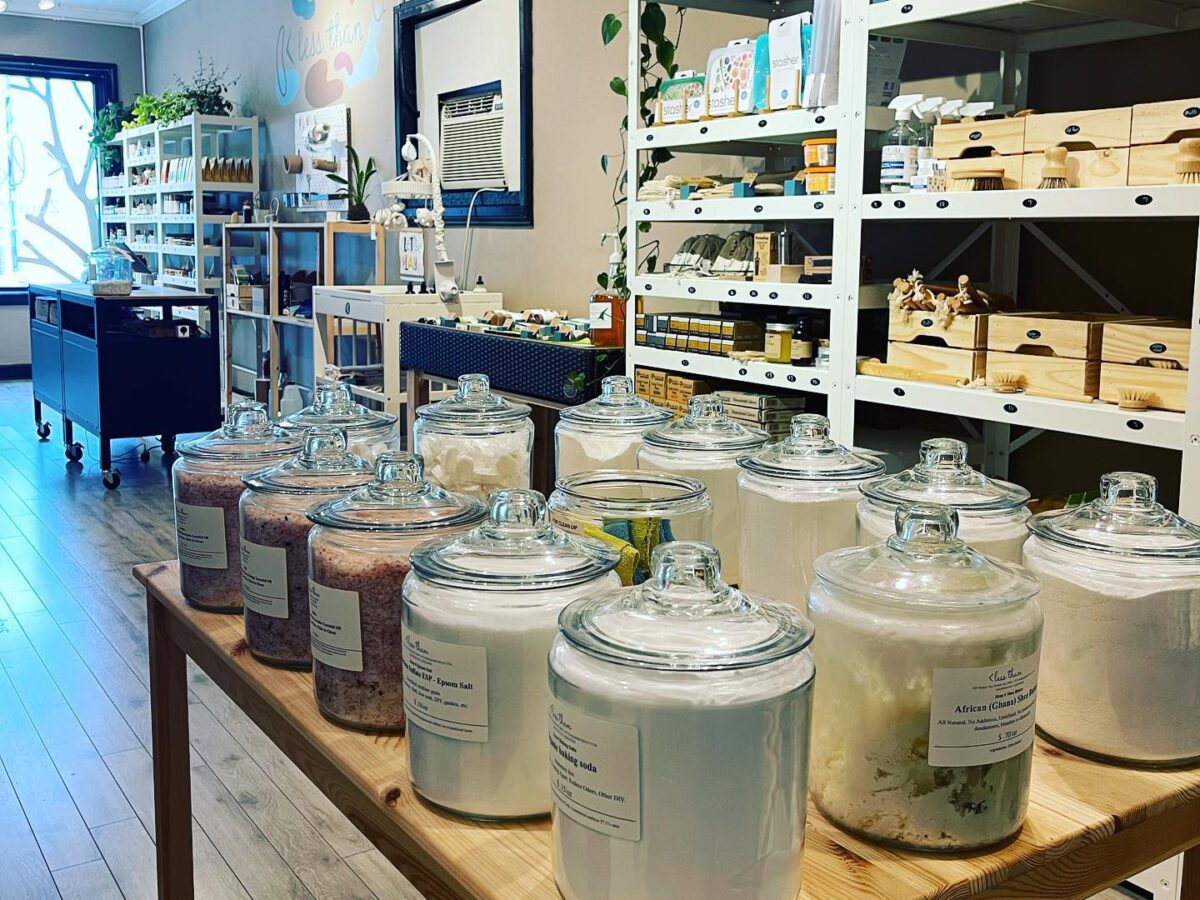 This zero waste + refill shop in Ghent features sustainable alternatives to everyday items that are healthier for you and our planet. Look for eco-friendly products made from natural ingredients that are free from harsh, synthetic chemicals and stem from makers who are environmentally aware. Household items like soap, lotion and deodorant are sold in recycled, recyclable, compostable or biodegradable packaging—or without packaging at all. Customers are encouraged to bring their own containers and fill or refill to their heart's desire. Products can be purchased in store or online.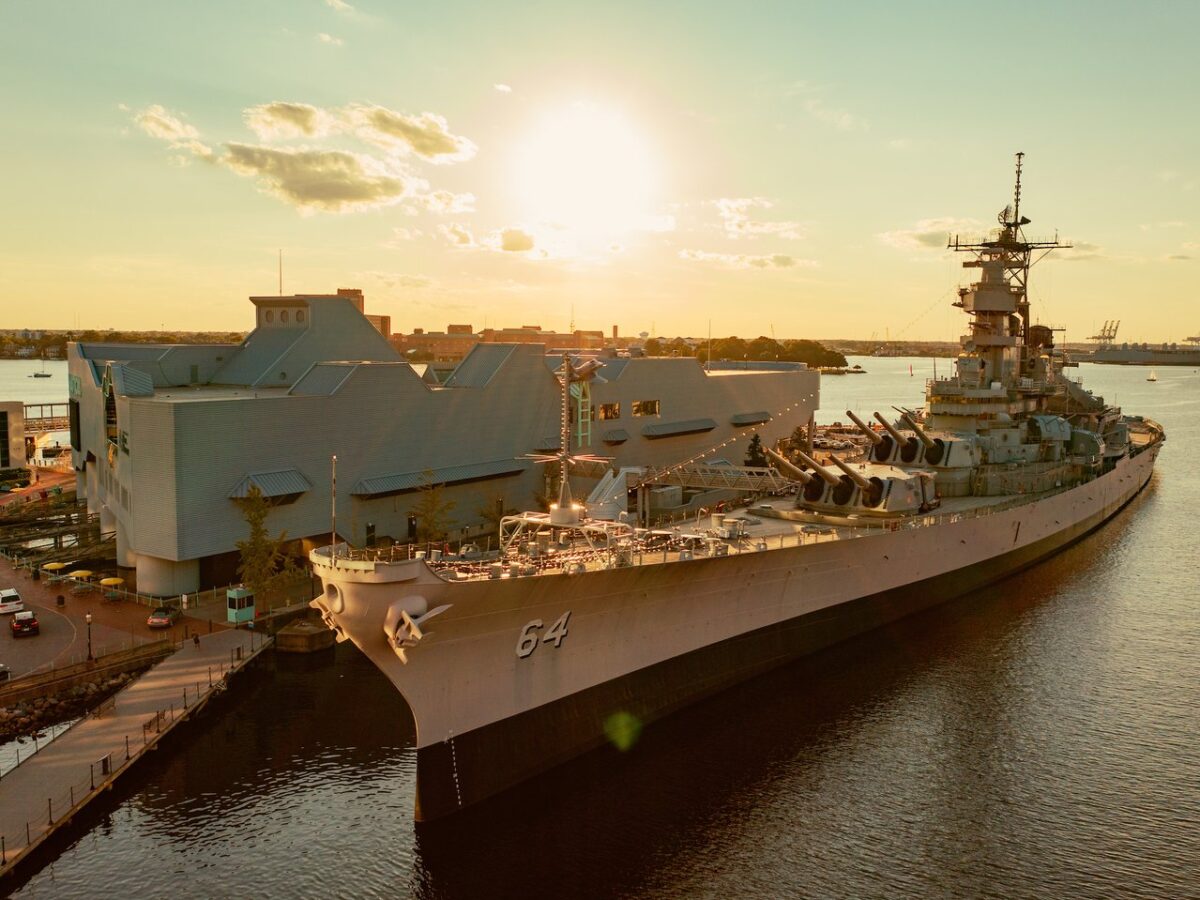 In 2018, Nauticus installed the East Coast's first Seabin, a floating trash bin with a pump that filters trash out of the Elizabeth River. The Elizabeth River is home to one of the busiest commercial ports in the world, but it's also home to otters, oysters and other marine life that depend on clean water to survive and thrive. In its first year of operation, the Seabin cleaned 1,000 pounds of garbage out of the river. Nauticus now owns three Seabins, and the Museum's Junior Scientists maintain and measure progress to better understand how we can move forward in reducing waste to protect our waterways. As a River Star Model Level Business and certified Virginia Green attraction, Nauticus is committed to minimizing its environmental impacts by preventing pollution in its operations and educating the public on the importance of green practices through programs, exhibits and events. Learn more about their conservation programs and conservation efforts.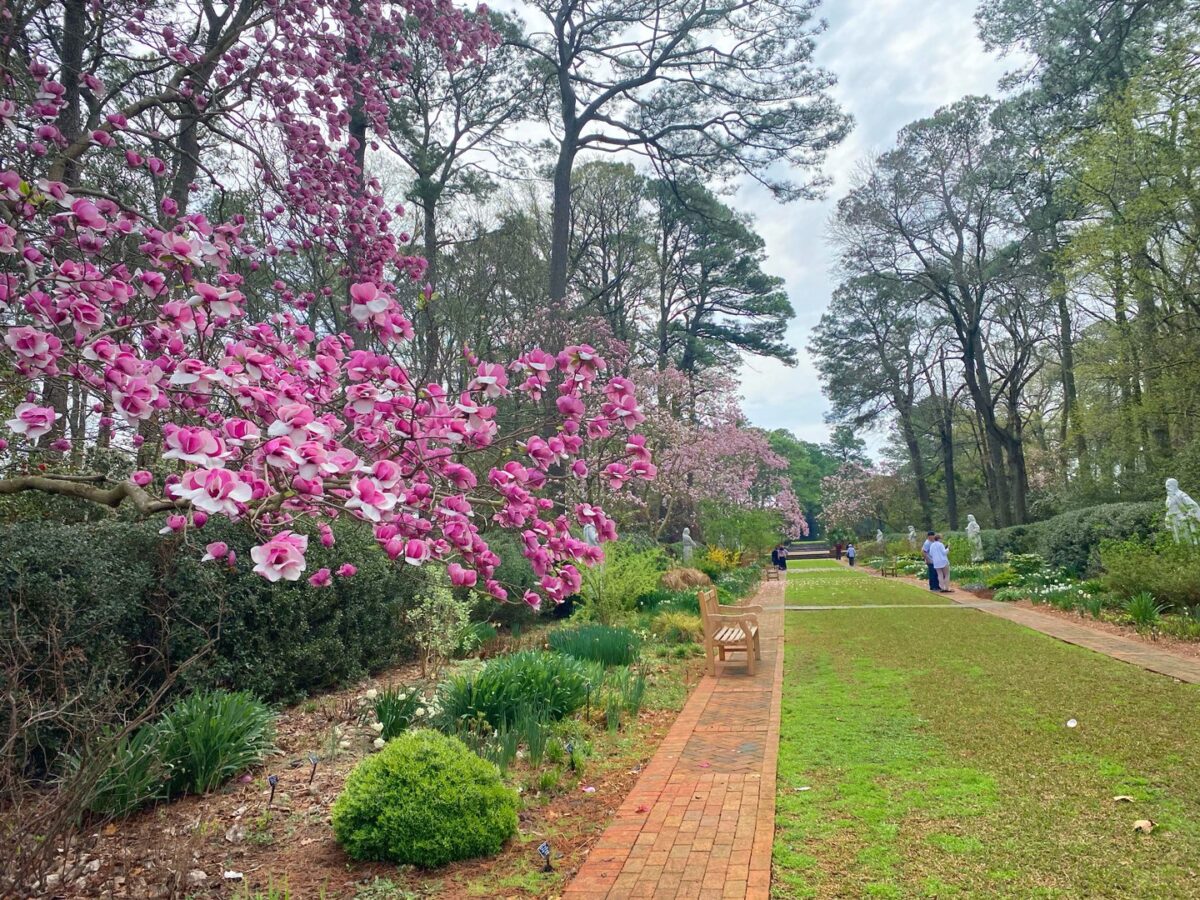 It may seem obvious that a botanical garden would be eco-focused, but Norfolk Botanical Garden takes it a step further: they're powered by 100 percent renewable energy! Through the Dominion Energy Green Power program, the Garden can match 100 percent of their monthly electricity usage with Renewable Energy Certificates. Other initiatives include 120 on-site solar panels that power a propagation greenhouse, plus environmental stewardship programs like composting areas, beehives and sustainability workshops for visitors.
O'Connor Brewing Co. partnered with Surfrider Foundation (which works to protect and preserve the world's oceans, waves and beaches) in the creation of their beer garden. With conservation, permeability and water retention at the forefront of consideration, O'Connor designed their beer garden to conserve water, energy and wildlife; ensure permeability of soil to let water sink in; and retain rainwater to prevent pollution runoff.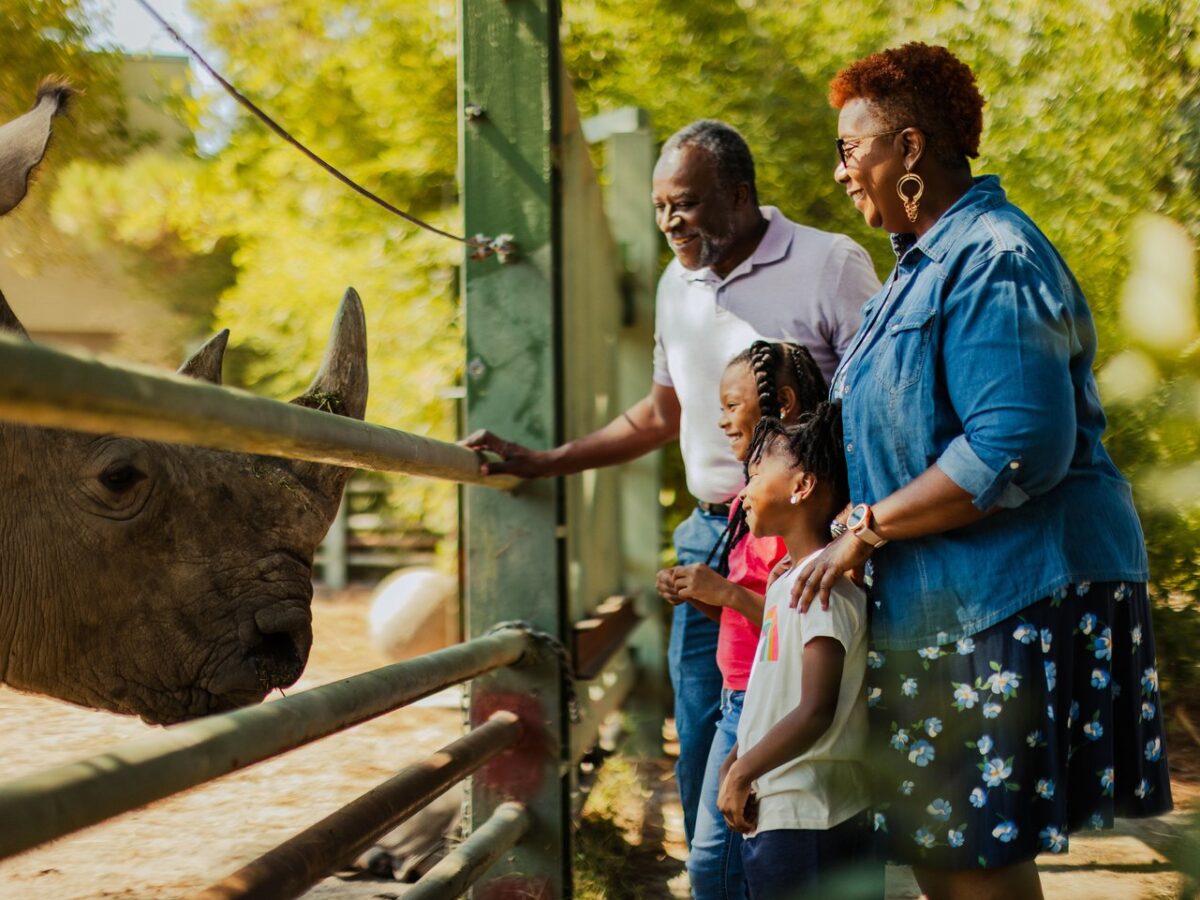 The Virginia Zoo is ideal for engaging in multiple conservation efforts, including a butterfly habitat and wetland and oyster restoration. The Zoo utilizes green practices on-site to build a community of environmental stewards. Some of the efforts include power conservation through sensor lights in guest areas, filtering run-off stormwater through three rain gardens throughout the Zoo, automatic flush toilets and faucets that reduce water and electrical usage, recycling (including a special bin for unwanted electronics) and installing an Eco-Garden featuring environmentally-friendly garden techniques including composting. They even have their own Green Team (a Virginia Zoo Practices and Sustainability Committee) that works to improve green practices and sustainability at the zoo. The Zoo also works with Seafood Watch, a program geared to improving sustainability of global fisheries and aquaculture. Plus, the Zoo's Aldabra tortoise house features "living" walls and roof to educate visitors about opportunities to be green at home.
Joining forces with the Elizabeth River Project as a River Star Business, ODU has initiated many mindfully sustainable practices, including rain gardens, wetland resources, underground cisterns, building efficiencies, green roofs and extensive Earth Day celebrations. In 2021, the university installed a "floating wetland" on campus, just an example of the environmental stewardship that got them into the Business River Star Hall of Fame.