Spend a group getaway in Prince William and Norfolk learning about and experiencing some of Virginia's richest military history and attractions. After exploring Prince William's attractions including the National Museum of the Marine Corps and Manassas National Battlefield Park, come celebrate military history with charm and pageantry at the Virginia International Tattoo held in Norfolk. Experience a true patriotic display of military splendor, with a cast of hundreds of performers from drill teams to pipe and drum corps.
Day One
Friday: Prince William, VA
Arrive early afternoon to visit the Quantico National Cemetery where our nation's veterans are remembered. Have the honor of helping the Missing In America Project, an organization that aims to find, identify and inter unclaimed remains of fallen veterans. Experience a once-in-a-lifetime opportunity by participating in placing flags at the graves of these previously forgotten heroes.
Day two
Saturday: Prince William, VA
Enjoy lunch at Virginia Gateway, the premier shopping destination boasting an amazing selection of over 120 regional and local shops and restaurants in a convenient shopper-friendly environment. After lunch, visit Effingham Manor Winery to sample their wines or enjoy craft beer, craft food and live local music at 2 Silos Brewing Company, a place to bring family and friends together.
Before calling it a night, enjoy dinner at Out of the Blue, a neighborhood crab and seafood house serving fresh and diverse seafood with exciting new flavors. Be sure to try their lobster bisque!
Day Three
Sunday: Prince William to Norfolk, Va
Head over to the Scope Arena for the Hullabaloo, an outdoor festival prior to the grand performance. Then experience the Virginia International Tattoo, an astounding display of inspirational military music, majestic massed pipes and drums, show-stopping drill team maneuvers, international bands and dancers from six to eight countries including the United States of America. Enjoy as the cast of hundreds of performers take center stage in a 120-minute performance.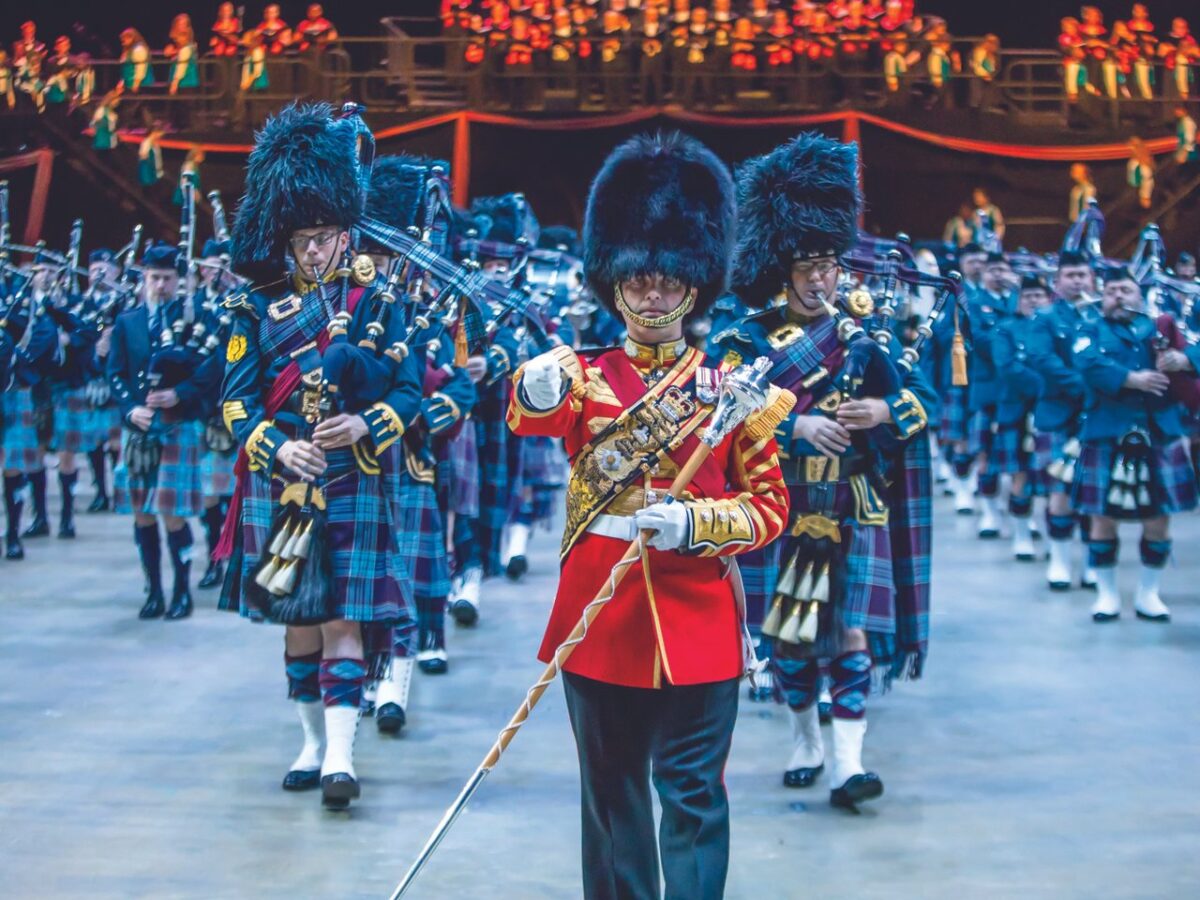 VIRGINIA INTERNATIONAL TATTOO DATES
April 18–21, 2024

For dinner, sail along the Norfolk waterfront on City Cruises Norfolk. Savor freshly prepared cuisine in a nautical setting with professional entertainment.
Day Four
Monday: Norfolk, Va
Great food and music doesn't end just yet! End the night with dinner at Norfolk's Waterside District, featuring assorted restaurants and entertainment, adjacent to Town Point Park.
Day Five
Tuesday: Norfolk, VA