The season of giving thanks is back again along with a few of our favorite delectable holiday dishes and drinks. To get you into the spirit, we've rounded up places that will bring the holidays to you in every flavorful sip and bite. Whether you're craving apple pie, pumpkin, cranberry sauce or all the comfort food you can handle, we've got you covered and hope you are hungry.
Calling all pumpkins spice lovers, this one's for you! The Bonbonnier layers moist pumpkin cake dotted with tart, fresh cranberries covering it with cinnamon cream cheese frosting to create their delicious Pumpkin Cranberry Cake. Also available as a cupcake, this is the perfect treat for family and friends to enjoy together.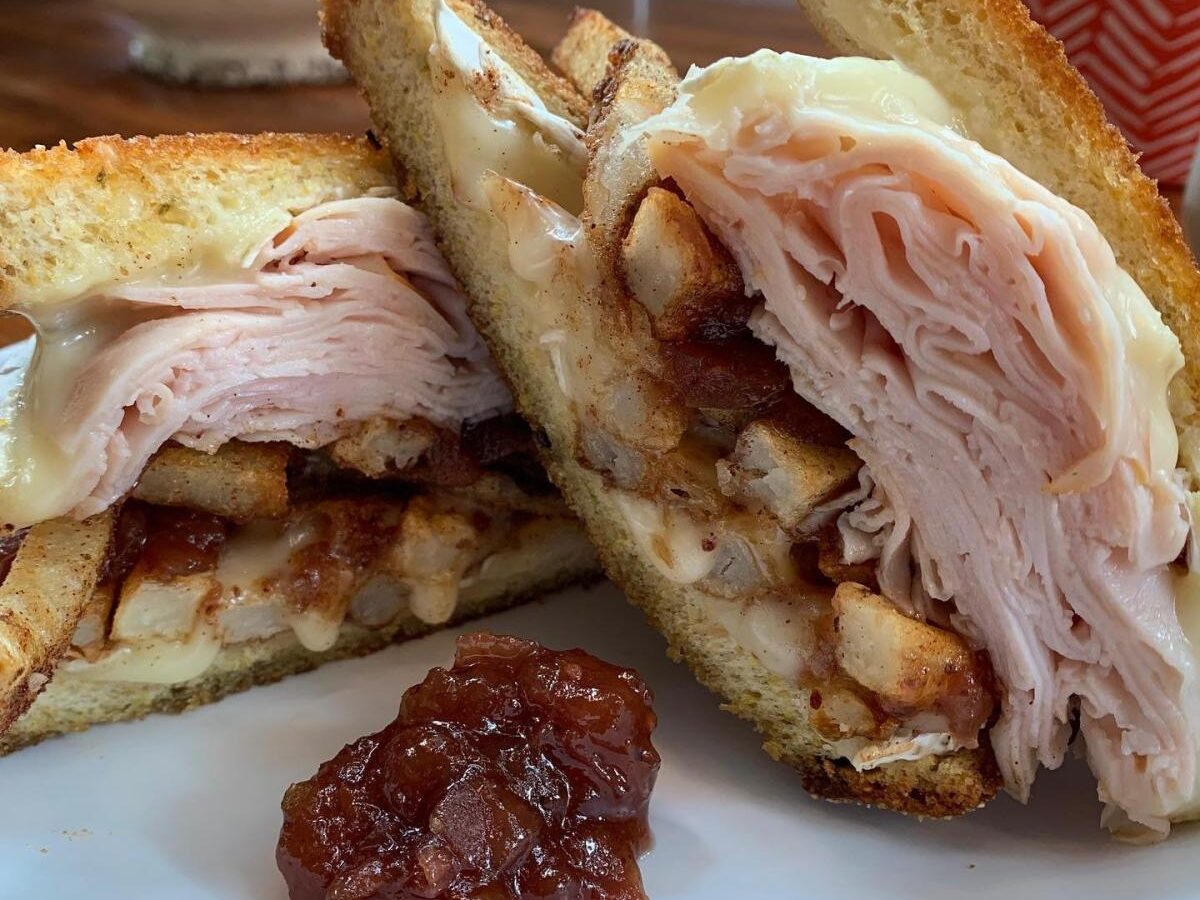 Offering everyone "A Taste of Thanksgiving" starting in November, the Grilled Cheese Bistro serves up a flavor-packed sandwich filled with smoked turkey, cranberry chutney, cinnamon cayenne fries and brie cheese on jalapeño corn bread.
In the mood for some delicious holiday fare? The Ten Top dishes out a changing line-up of unique soups all season long, but their crowd favorite is the Coconut – Curry Pumpkin.
This November, find all your favorite Thanksgiving flavors in TASTE's Turkey and Stuffing Sandwich; juicy turkey slices topped with sweet and tart cranberry sauce and savory stuffing on airy ciabatta bread. This is the Thanksgiving leftover's dream sandwich and is sure to satisfy your holiday cravings.
An infamous Texas style barbecue joint (located inside Bold Mariner) is making waves in the dessert world. Pulling inspiration from her mother and grandmother, baker Nikki offers a rotating selection of decadent southern styled treats. Now, check out their Pumpkin Cheesecake Brownies topped with orange and black sprinkles, the perfect fall treat!