Many of Norfolk's restaurants are celebrated for their phenomenal cocktail programs. But, what about the booze-free bunch? Not to worry. You can find a great selection of nonalcoholic drinks in Norfolk. Below we'll share some top options for crafted mocktails featuring fresh (and refreshing) ingredients, some enhanced with bitters, some incorporating zero-proof alcohol and all worthy of a guilt-free sip.
Alkaline is known for many things: addictive ramen, sticky wings and lumpia, tots so good they don't make sense, must-have miso butter cake and superb cocktails. Luckily for non-imbibers, items from the regular cocktail menu can be made into mocktails. At Alkaline, much time and energy is devoted to preparing the crave-worthy menu of both foods and beverages, and their mocktails are treated no differently.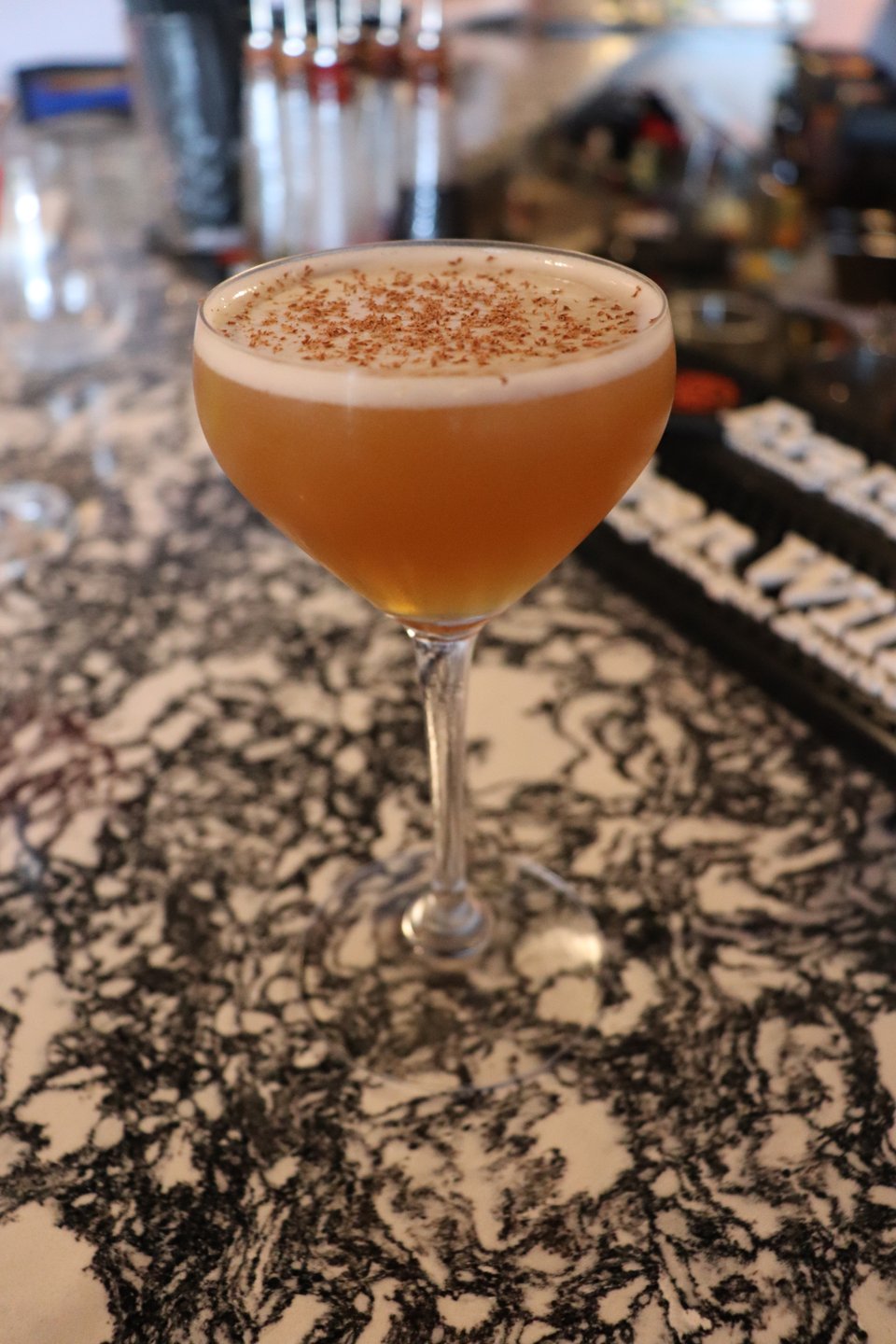 Here's a menu you simply can't go wrong with. The crudo (raw fish) is expertly prepared and artfully and minimally dressed with salt, spice and citrus. The nudo (housemade pasta) is tenderly crafted and adorned with fresh and flavorful ingredients. Believe it or not, things get even more adventurous when you dive into their crafted drinks. We recommend chatting with one of their top-notch bartenders and letting them create a concoction just for you (promise you'll love it).
Known for their roaring '20s vibe, this "speakeasy" style bistro features live music, including jazz and tunes played right from their piano bar. In addition to a cocktail menu highlighting drinks from various decades, Gershwins features an extensive non-alcoholic drink menu with many beverages crafted using Ritual Zero Proof spirits. Take, for instance, their Bohemian, featuring alcohol-free gin, elderflower syrup, grapefruit juice, egg white and bitters. Another popular option, the Grand Illumination is made with non-alcoholic whiskey that's cherry wood smoked and garnished with orange peel and bitters.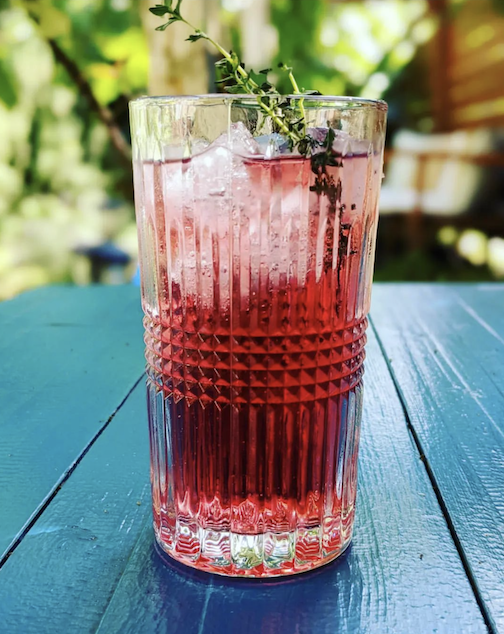 There's no place quite like Grandiflora, which gives off secret garden vibes right in the heart of Chelsea. One thing that's no secret about this garden is how great Grandiflora's natural wines are. Something you may not know is what they also concoct a solid mocktail, with a favorite being their Hibiscus Rosemary Spritz. In true botanical fashion, they brew their own tea blend of hibiscus petals, chamomile blossoms, spearmint and damiana leaf and then add homemade rosemary syrup. Topped with fresh sprigs of herbs straight from the garden, this mocktail is as lovely to see as it is to sip.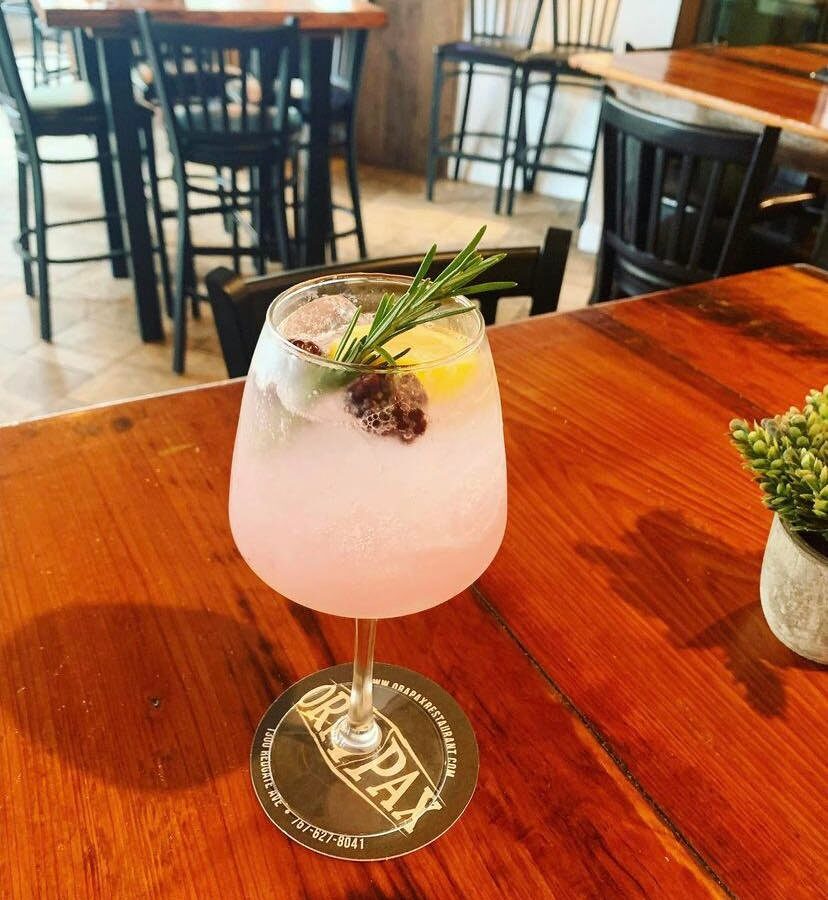 Located in Norfolk's Chelsea neighborhood, Orapax has been cherished in the Norfolk restaurant scene for over 50 years. Serving traditional Greek foods plus specialty pizzas and vegan and gluten-free options, their menu has something to please everyone, including non-imbibers. Their beverage menu features a special section of non-alcoholic drinks that include juices, teas, ginger beer and spritzers. A local favorite is the Sparkling Lavender Lemonade made with refreshing Perrier sparkling water, fresh lemon juice and lavender syrup topped with fresh rosemary and blackberries.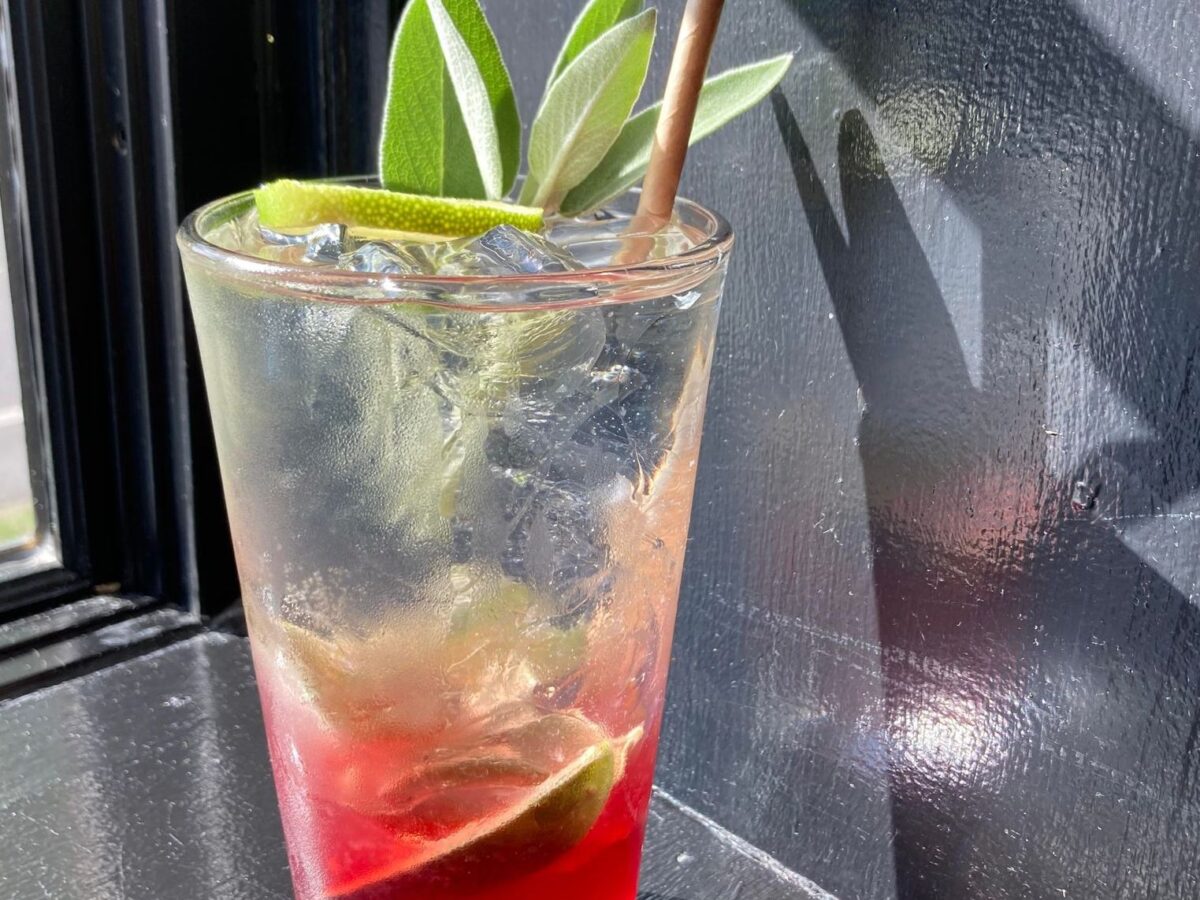 This locally loved wine bar surely knows its way around a corkscrew, bar key and shaker. In addition to boozy drinks, they also feature a lovely selection of Garden Lemonade Spritzers made with fresh squeezed lemon juice and herbs. Quench your thirst and enjoy the subtle elegance stemming from flavors of lavender rosemary, chamomile orange and pomegranate sage.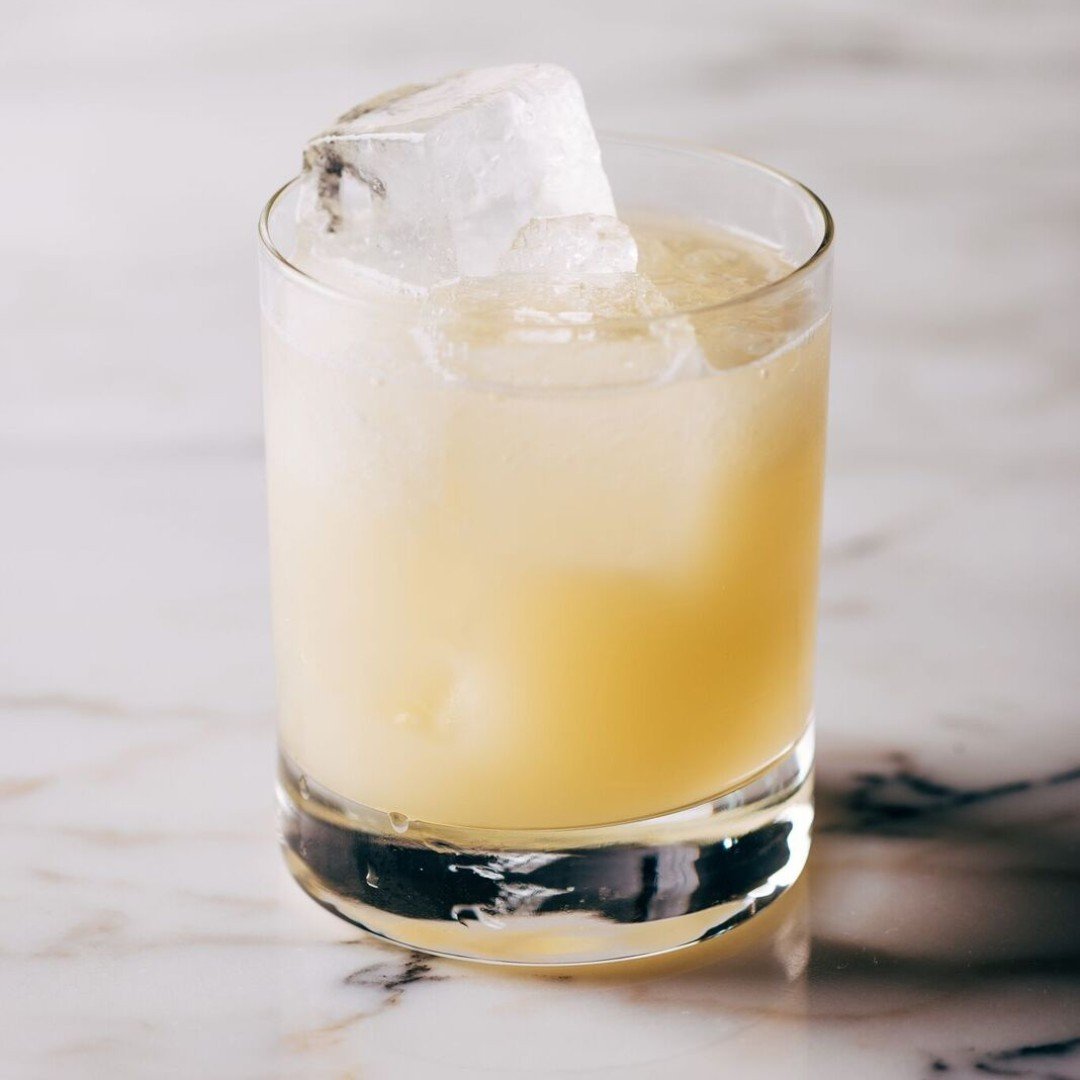 When a restaurant comes with its own apothecary bar, you know you can expect good things to come in stylish glassware. Saltine's drinks are focused on utilizing fresh ingredients from local gardens, bringing their craft selection a step above your average "happy hour." Many of the drinks on their apothecary bar menu–which features housemade essence, oils and syrups–can be made into mocktails.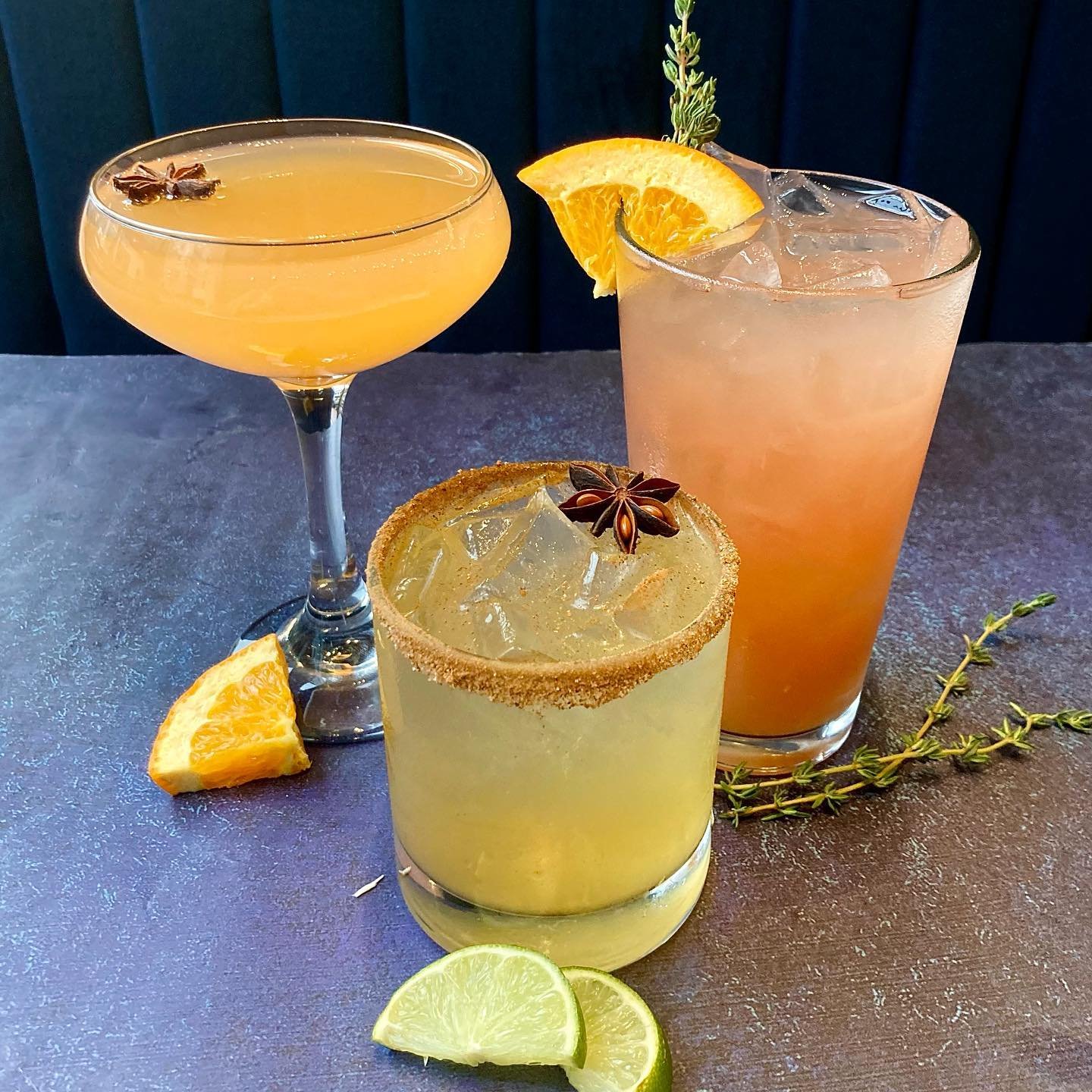 We adore Stockpot for its made-from-scratch options that never make us feel guilty for indulging in comfort food. The same goes for their craft non-alcoholic beverages. Their refreshers come in flavors like pineapple mango or blood orange coconut ginger. Or, you may opt for a lavender basil lemonade or cranberry limeade spritzer. Whatever you choose, rest assured you can indulge to your heart's content with these fresh and health-conscious ingredients.
Want to make your own mocktails?
Let's get to shopping and shaking.
Located inside Less Than in Ghent, Ceremony is the region's first non-alcoholic beer, wine and spirit shop. The sips are sophisticated and health-conscious with most selections having no added sugar and zero calories, plus being vegan and gluten-free. Happy hours just got a lot happier with a trip to Ceremony.
Ghent Grab & Go
Whatever you're thinking, this is certainly not your average convenience store. Drinks are carefully curated and feature both local and regional makers. Unlike most neighborhood markets, they have a great selection of non-alcoholic spirits. You can grab a bottle of your favorite booze-free brand, plus plenty of options for mixing, to create your very own mocktail on the go.