Breweries have become beloved neighborhood pubs, and lucky for us, Norfolk's brewery scene has taken off! With multiple breweries in Norfolk, each serving up something a little different, there's a brew to match every mood. Here's a guide to exploring the breweries in Norfolk.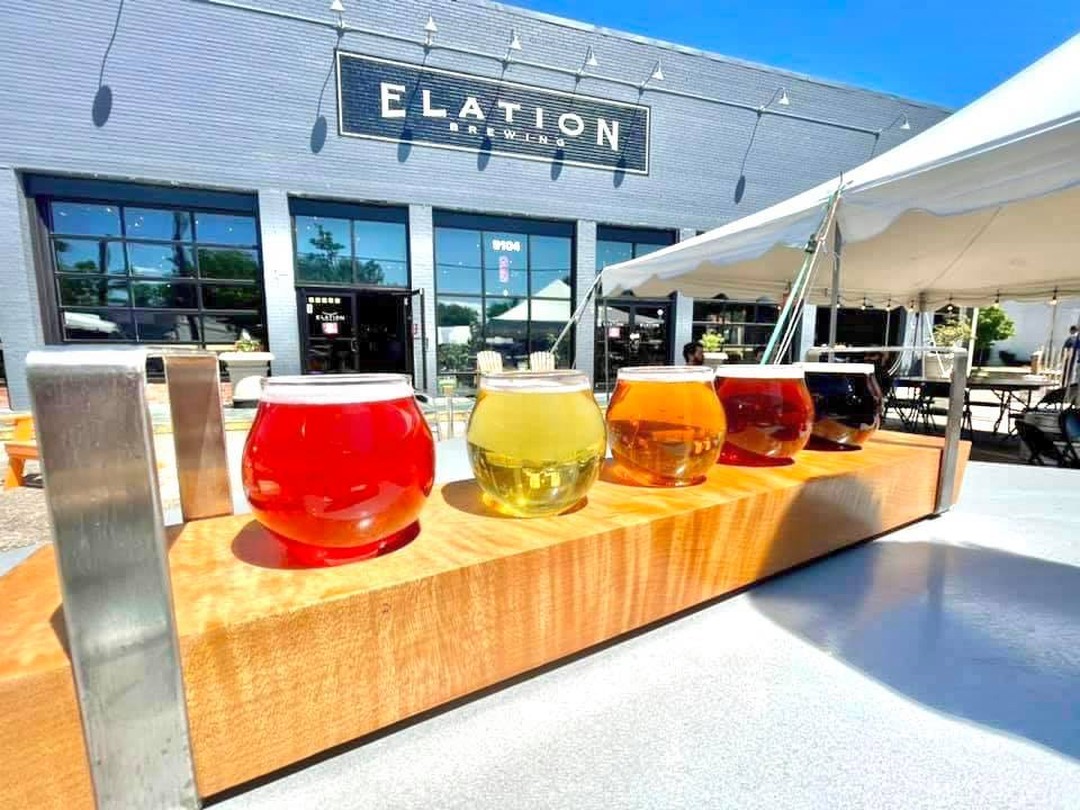 Elation Brewing brings great happiness, hence the name, to Norfolk's Larchmont neighborhood. Here you'll find black leather chairs and high top tables made of reclaimed bowling alley lanes. The bar itself is created from beams more than 400 years old taken from a demolished Suffolk Peanut building. As much as you like the architecture, you're going to love the beer. Larchmont Lager, Notice This, Rose Gose and Highland Park Hazy are all part of their flagships, but rotating taps include guest beers from around the world, ciders, meads and even four wines on tap.
What goes better with beer than pizza? Not much, especially considering it's Bakehouse pizza. A trusty staple for crusty breads and pizzas, the Bakehouse at Chelsea opened in 2014 and built a following of customers impressed by their high quality, fresh, organic baked goods. Now the Bakehouse at Elation provides those same elements to wow crowds in a brand new atmosphere, with beer as the best pairing ever.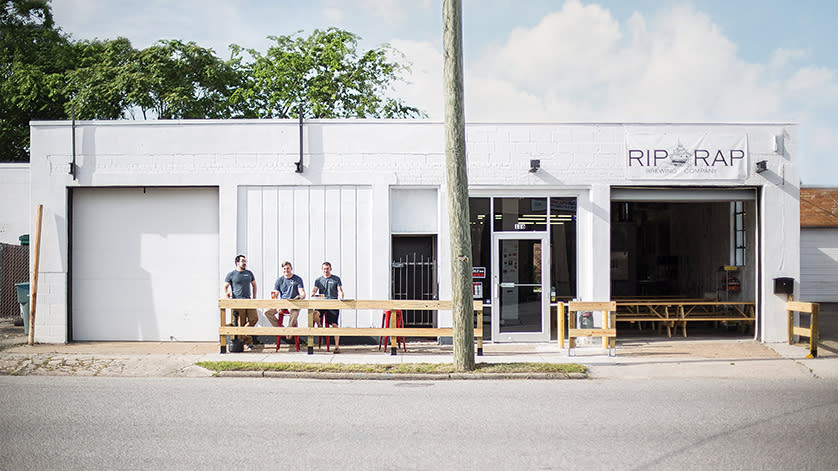 In Norfolk's Railroad District lives the Chesapeake Bay-themed microbrewery, Rip Rap Brewing Company. The bay theme is carried into the beers with names like Breakwater and Luffing Sail. Their enticing and ever-changing lineup is created in small batches, meaning once it's gone, it's gone.
Picnic tables and board games fill the brewery with a mural of coastal waterways paying tribute to the owners' Coast Guard roots.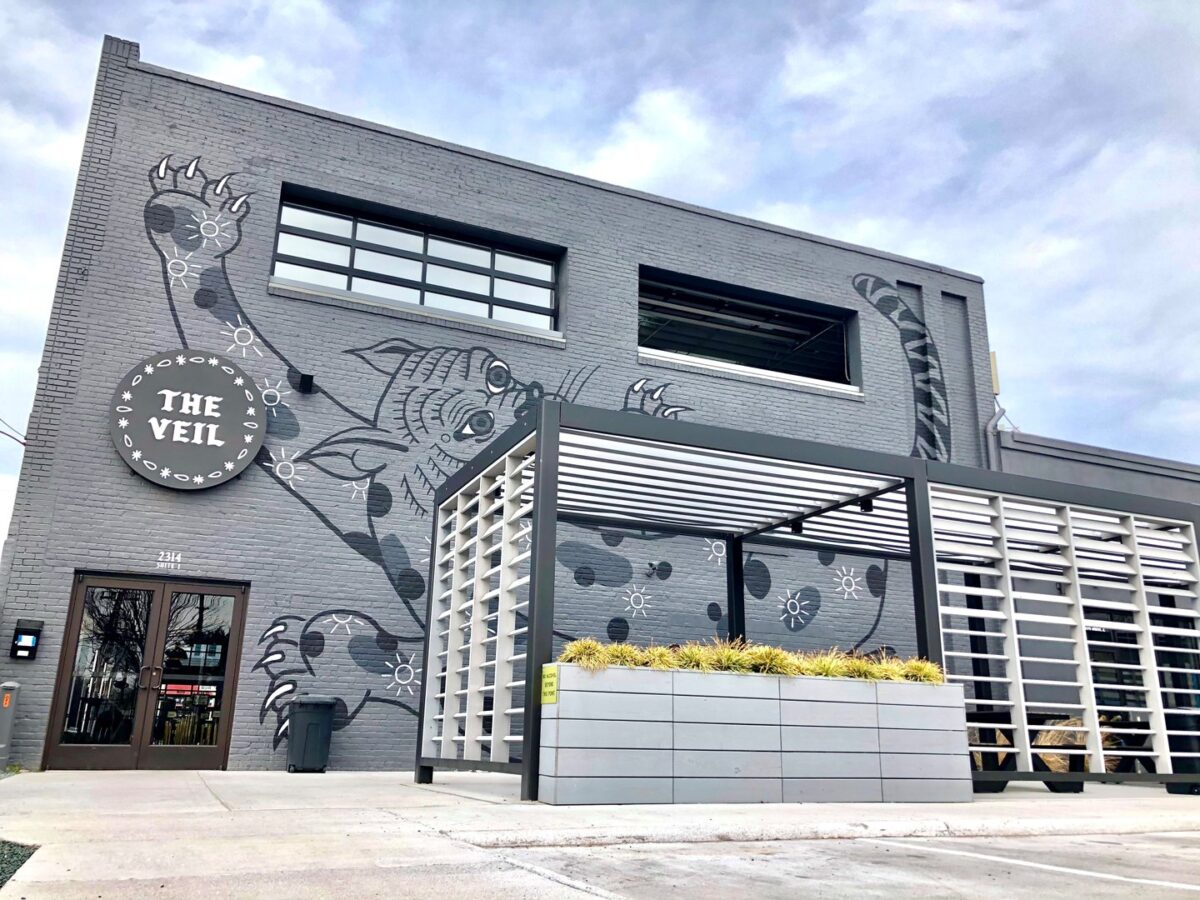 A Richmond favorite opened its doors in 2019 to their second establishment, this time in the heart of Norfolk's up-and-coming Railroad District. This three-story brewery features taps on all floors and a rooftop balcony overlooking the city. The minimalistic and modern interior plays well to the neon art on display and garage doors that open up into the community.
Serving highly sought after beers without the long lines that normally come with it, this spacious and energetic brewery welcomes guests to experience handcrafted beers with unique flavor profiles on draft or to grab them canned or bottled to-go. With a full kitchen by Codex Chef Ian Hock, you'll find mouth-watering double stacked burgers and delicious tacos to go alongside the beer of your choice.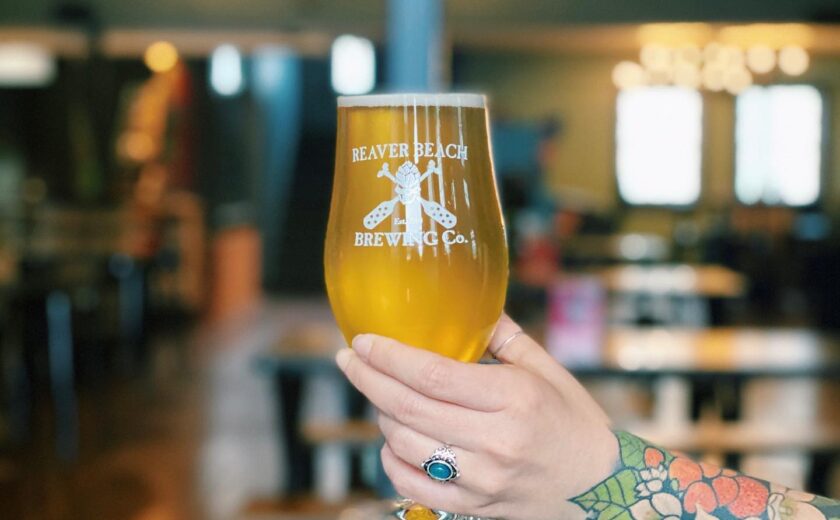 Before we dive into their unique sours and award-winning IPAs, let's talk about the historic building in which Reaver Beach Brewing Co. calls home. The building was formerly a post office that dates back to 1945. While inside, you'll notice an upstairs which is also classified as a catwalk, original to the layout of the post office. Today, this catwalk is enlisted as an adults-only area with tables and chairs, but back in the day, inspectors used these catwalks to monitor for high profile coach and carrier robberies, although their main focus was spying on the sorting and delivery activity of the postal staff. Inspectors would use secluded back doors to sneak into the post office, and today, that hidden stairwell is a mini museum to showcase Reaver Beach's evolution as a brewery.
Now let's talk beer. They are known for their unmatched IPAs like Hoptopus and their incomparable sours like the Red Messenger. Their Hoptopus collection is a crowd pleaser, and they offer six variants of this hoppy IPA year-round. Another staple is their Tidal Wave, an American Wild Ale that is brewed using a coolship and fermented spontaneously by microflora native to our Coastal Virginia home. Similar to other breweries, Reaver Beach is dog-friendly (inside and out), hosts live music and rotates a lineup of food trucks outside on their patio.
You might have heard of this Norfolk-born brewery. After all, they made national news for their Saturday Morning Marshmallow IPA (a Lucky Charms-inspired beer). Located in the Chelsea District, Smartmouth's tasting room is the perfect place to sip on some favorite brews like their Alter Ego Saison, Game On IPA, Notch 9 Double IPA or Safety Dance Pilsner. Food trucks frequent the brewery, or you can find delicious Norfolk restaurants such as Orapax and the Bakehouse at Chelsea only steps away.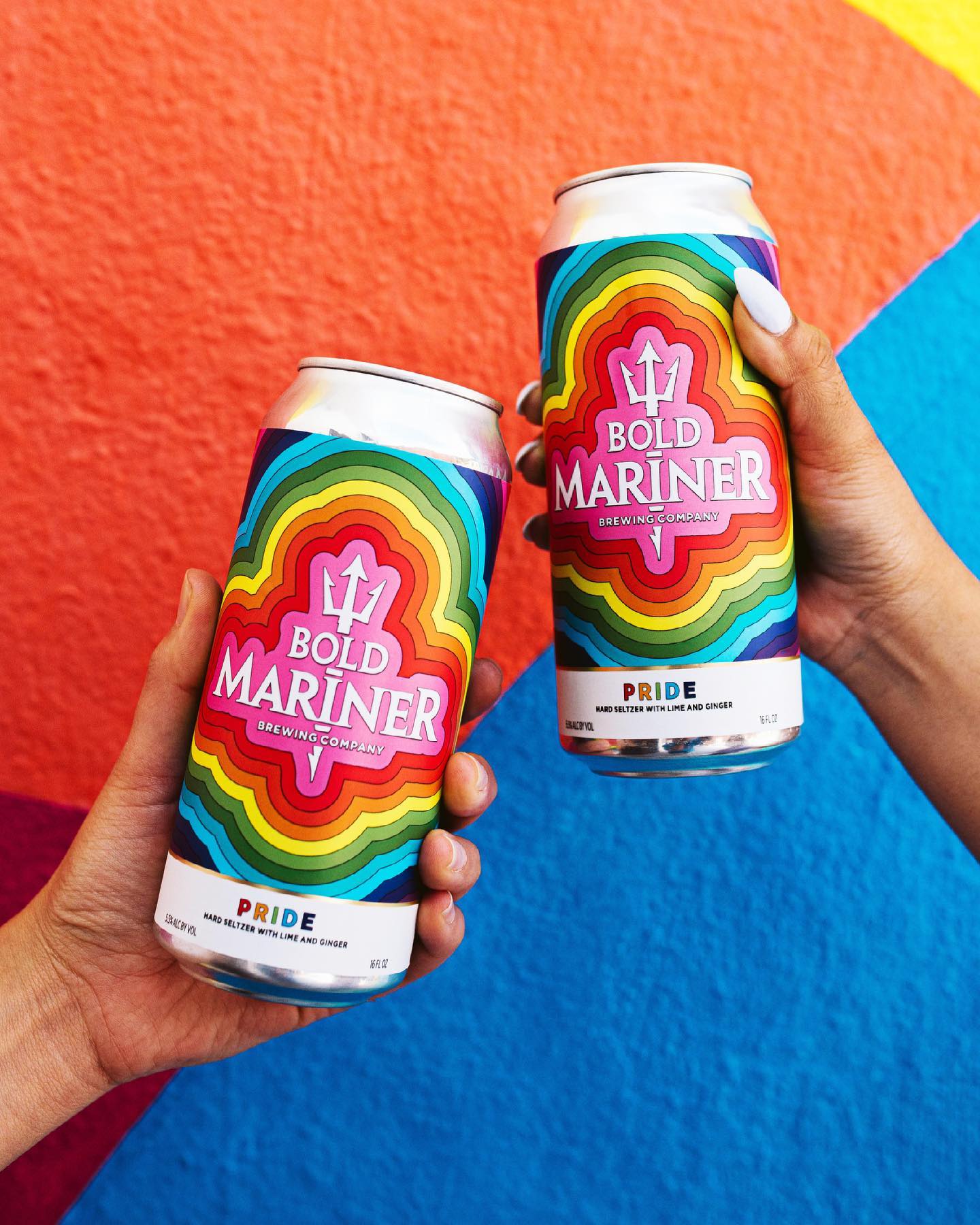 Located in an old bank building in East Beach/Ocean View, this veteran-owned craft brewery will have you feeling like a local in no time as their welcoming demeanor is contagious! Housed inside Bold Mariner is Bar-Q, a local favorite barbecue spot that specializes in beef brisket and craft scratch sausages. Don't stress; Bold Mariner's revolving draft selections are equally as flavorful as the food. Frogman Lager is their fan favorite and has won numerous awards.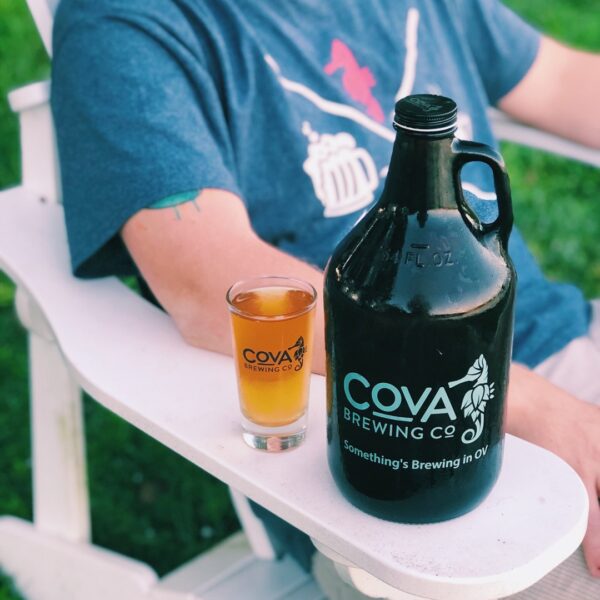 COVA Brewing is nestled in the heart of East Beach/ Ocean View and is owned by two local families whose passions brought this project to life. COVA's building was formerly an auto repair shop but has been beautifully transformed into a coastal influenced brew-house, offering both craft beers and coffee. Cedar slatted counters imitate beachy dune fencing, and the color schemes throughout reflect the palette and sheen of sea glass. COVA has 14 taps dedicated to signature craft brews and weekly new releases, whether you're looking for something hoppy, dark, light or sour. If beer's not your thing, they also have premium sourced wines available.
Their slogan, "there's always something brewing at COVA…" not only refers to the frothy liquids that fill their fermenters but also their tasty craft coffees. Coffeehouse by day and brewery at night, COVA has mastered quenching thirsts no matter the time of day. What's truly unique is that you can pour your own beer with their self serve taps from copper handles, chosen for their antibacterial properties.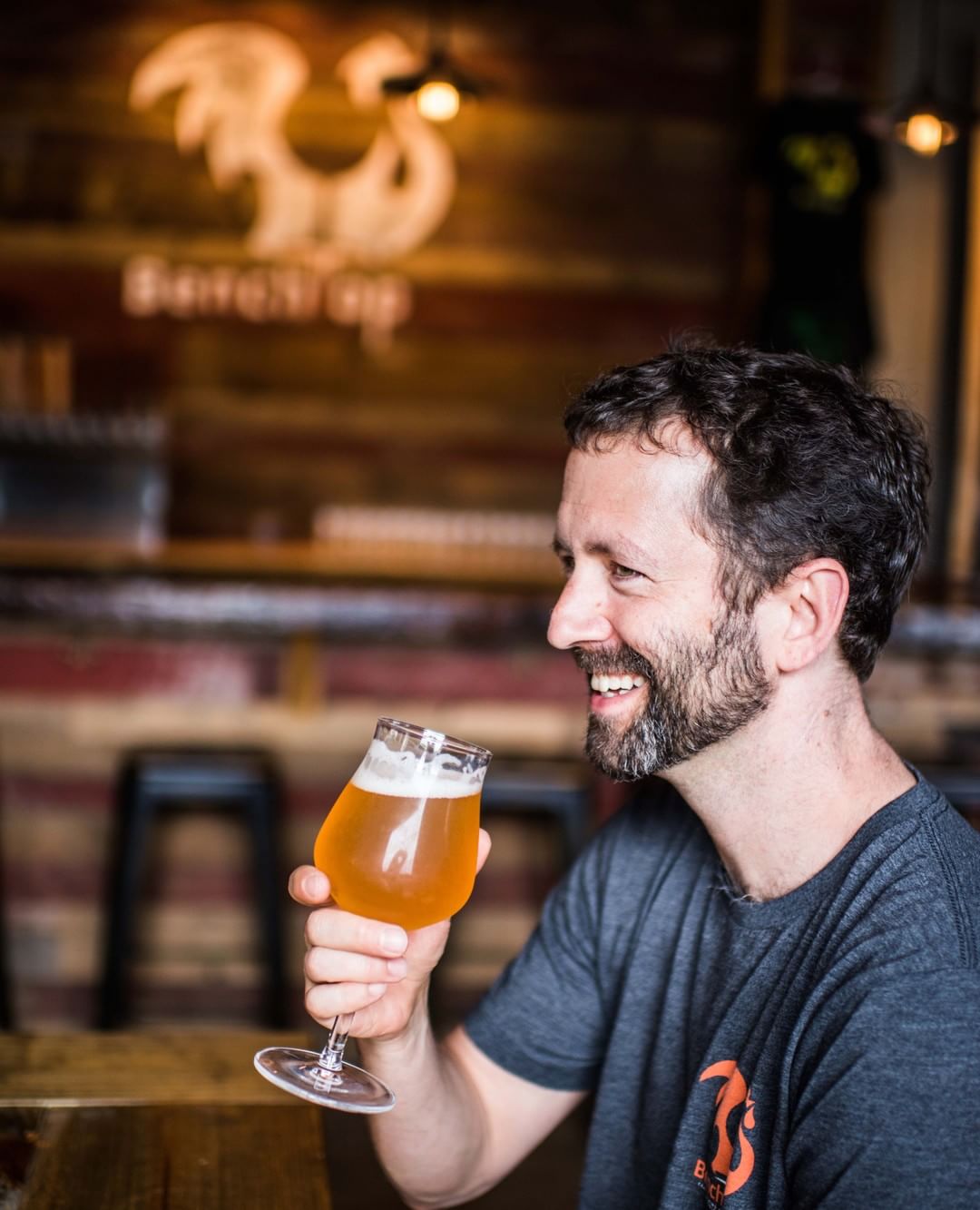 Located in Chelsea, Benchtop offers some of the most unique beer combinations you may ever sip on. Owner Eric Tennant started his career as a food scientist but left his role to further his creativity in the form of beer. Benchtop uses Norwegian yeast which ferments at a much higher temperature allowing them to produce beer faster. They're one of the only breweries in the country to utilize this method, and it allows them to try new recipes more frequently. Just how unique are their beer creations? We suggest visiting the brewery for yourself to find out, but to tease your taste buds, their Quick Pickle beer is a gosa created with carrots, cucumbers and sea salt.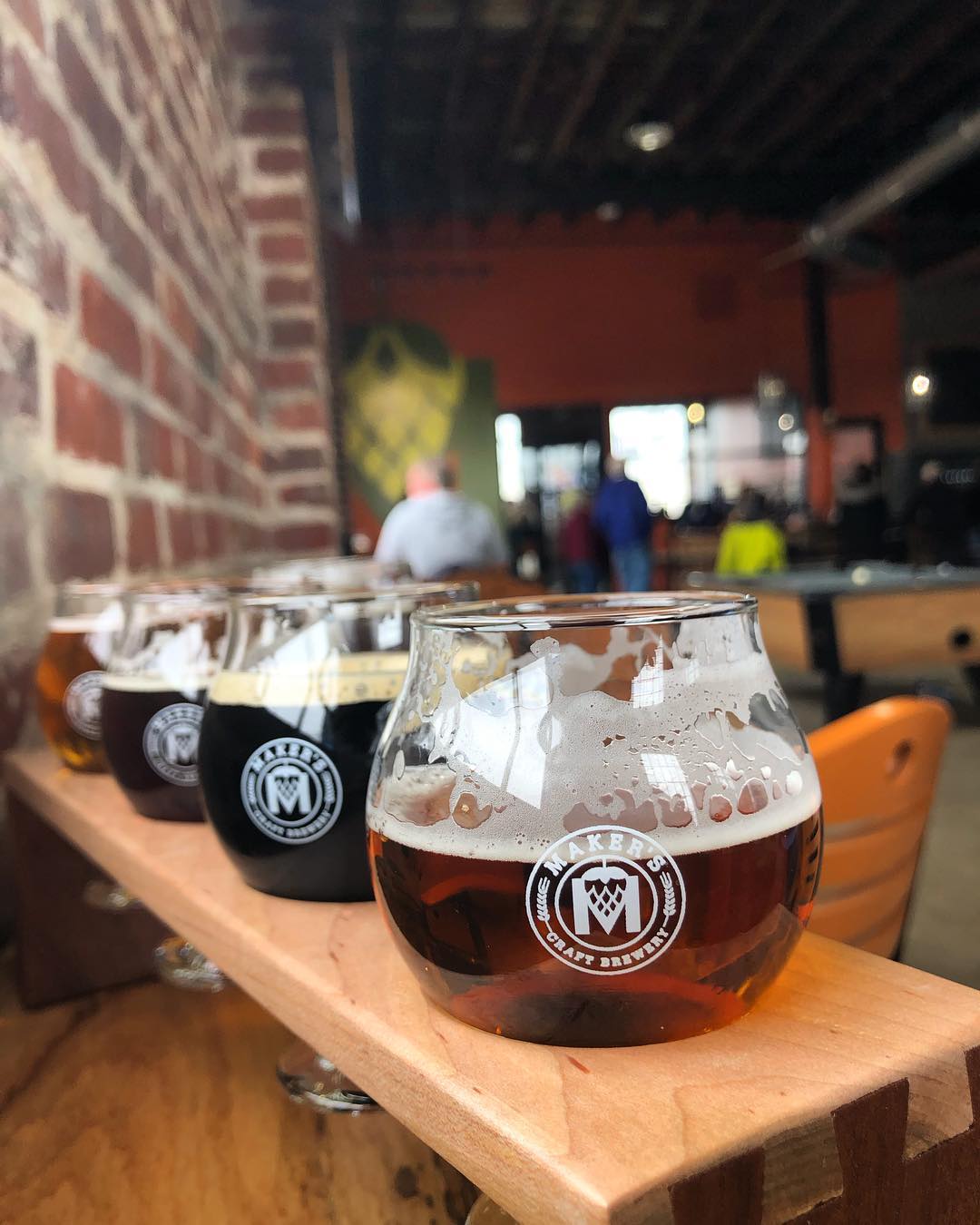 Enjoy local brews and Emerson cigars at Maker's Craft Brewery at their onsite cigar lounge. Set in a historic 1906 burlap bag factory, this brewery incorporates the old with the new. The bar is made from reclaimed wood while brick walls line the interior and old cobblestones (found during construction) decorate their outdoor patio. While others went the route of extreme flavors and high ABVs, Maker's focused on smooth beers best enjoyed with friends. All the grains from beer production are repurposed and sent to a local Virginia Beach farm to provide feed for the cows. Maker's also features food trucks, live music and other events and pool tables on site.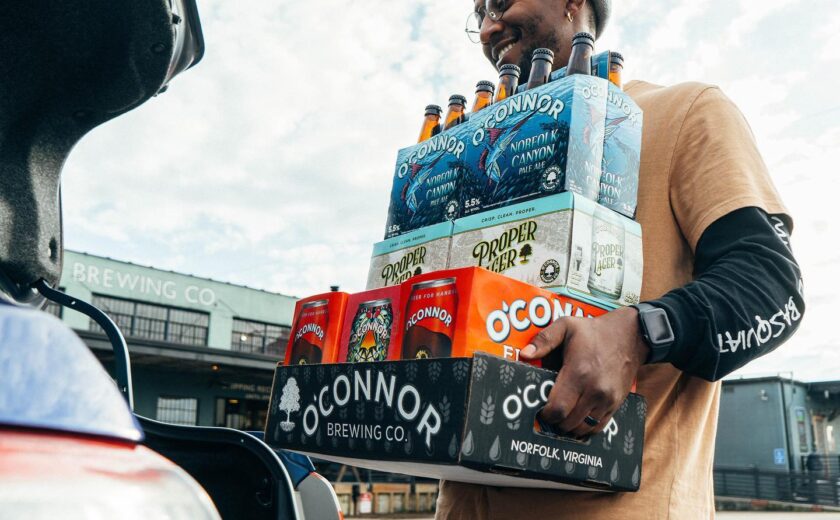 O'Connor Brewing Co. helped kickstart the brewery scene in Norfolk in 2010 with their flagship beers, limited releases and expansive tasting room. Their welcoming vibe and large outdoor beer garden makes for a perfect afternoon of sipping brews. Their events like O'Connoroo Music Fest, OBC Trivia Nights and Waggin Wednesdays provide even more fun reasons to visit.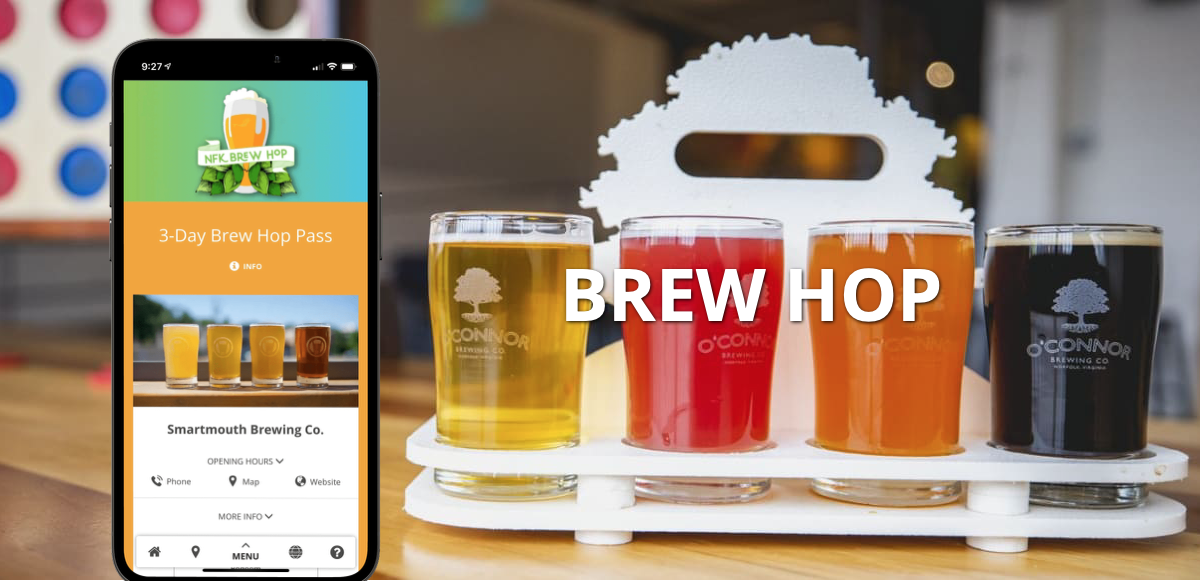 Sip your way through Norfolk with our Brew Hop pass, which makes it easier than ever to explore the local craft beer scene. Passes are delivered through text and email and are instantly redeemable!