Don't miss out on Norfolk's best events this October. The city is filled with eclectic festivals, live music events, outdoor activities and more!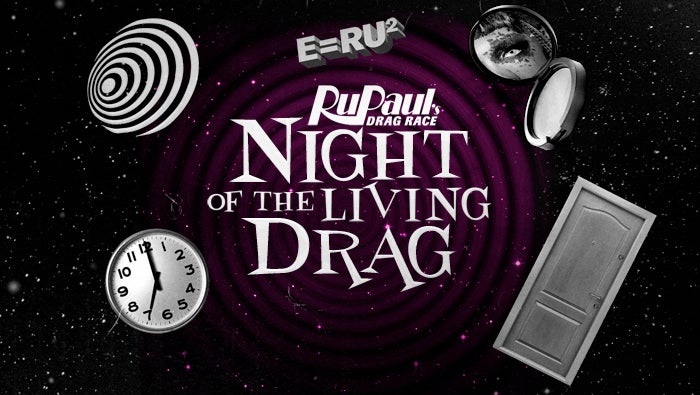 The 12th Annual RuPaul's Drag Race: Night of the Living Drag is coming to Chrysler Hall! Witness the mysterious fates of Angeria, Denali, Icesis Couture, Jaida Essence Hall, Jorgeous, Plastique, Rosé, Tayce and your host… Yvie Oddly as the infamous Rod Serling! Presented by Voss Events in collaboration with World of Wonder, it is the perfect way to start off this ghostly month.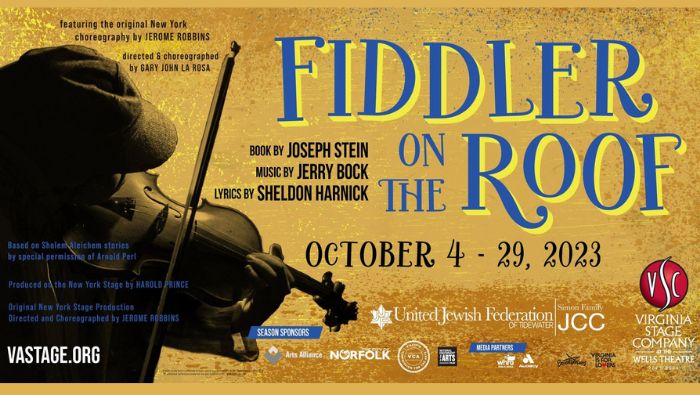 This electrifying, classic musical kicks off Wells Theatre's 45th season and 110th year. The sun rises on this new production with a wonderful cast and a lavish orchestra to tell the heartwarming story of fathers and daughters, husbands and wives, and the timeless traditions that define faith and family. Featuring the Broadway classics "Tradition," "If I Were a Rich Man," "Sunrise, Sunset," "Matchmaker, Matchmaker" and "To Life," Fiddler on the Roof will introduce a new generation to this uplifting celebration that raises its cup to joy! To love! To life!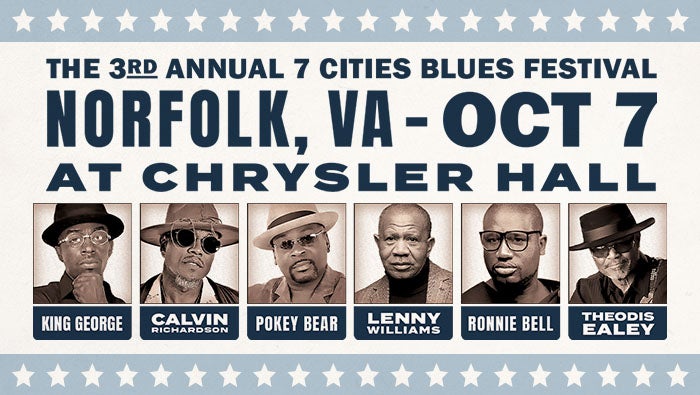 The Blues Is Alright Tour is set to make its return to Chrysler Hall for the 3rd Annual 7 City Blues Festival. This event promises an engaging night of soulful blues storytelling. It will feature a noteworthy lineup of blues artists, including King George, Calvin Richardson and Lenny Williams. They are sure to deliver an unforgettable evening characterized by raw emotion, profound passion and the enduring allure of the blues. We invite you to be part of this amazing musical experience!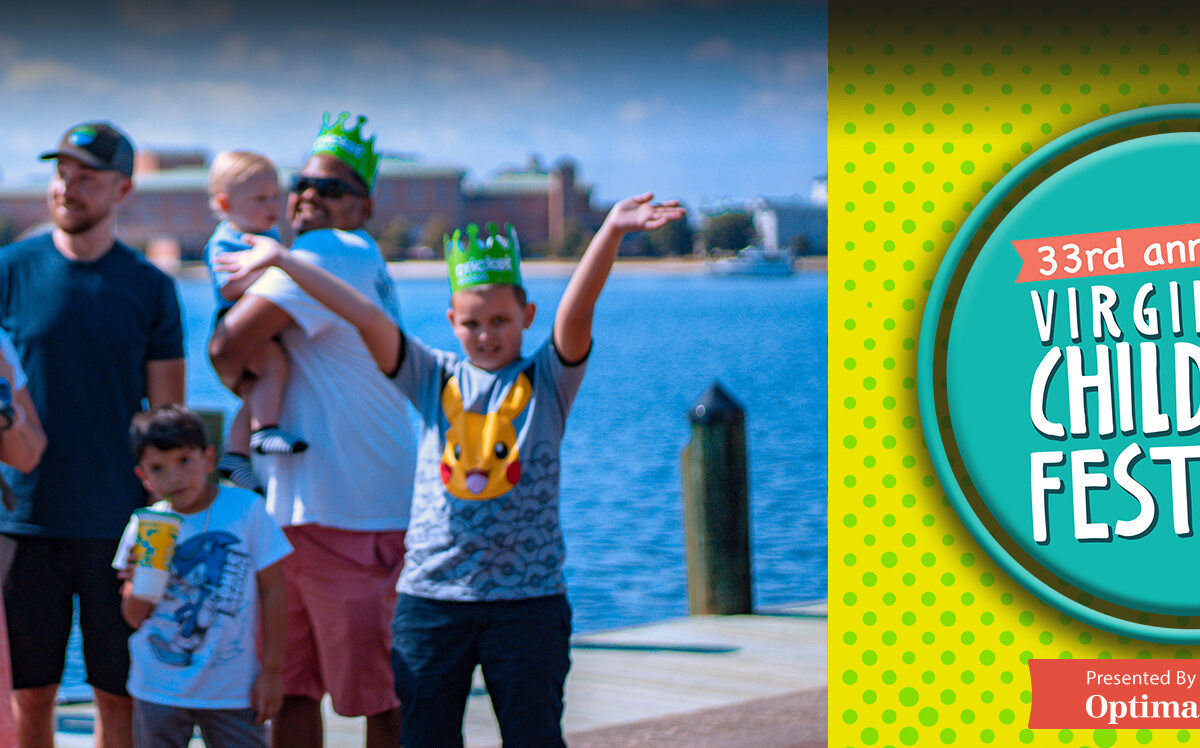 Mark your calendars for the 33rd Annual Virginia Children's Festival, proudly presented by Optima Health and set to take place on Saturday, October 7, 2023. This beloved family event in the 757 area promises a day packed with over 100 exciting and engaging activities tailored for children aged 10 and younger. From hands-on workshops to cultural experiences, military demonstrations to costumed characters, storytelling sessions to musical performances, and even dance lessons – this festival offers a diverse range of interactive experiences that will captivate young hearts and minds. It's the ultimate family outing for a day of fun, creativity, and cherished memories. Don't miss out!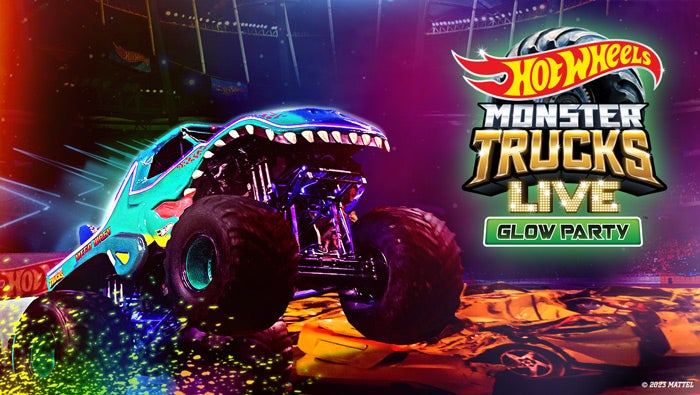 Get ready for an adrenaline-packed experience at the Hot Wheels Monster Trucks Live Glow Party, where your favorite monster trucks, including Mega Wrex™, Tiger Shark™, Demo Derby™, Bone Shaker™, Bigfoot®, Gunkster™, and the new HW 5-Alarm™ come to life. This captivating production features laser light shows, theatrical effects, dance parties and Hot Wheels giveaways. You'll also witness a transforming robot and the gravity-defying Hot Wheels Monster Trucks Live Freestyle Motocross Team. Plus, don't miss the exclusive Hot Wheels Crash Zone Pre-Show Party, offering a close-up look at the monster trucks, complete with games, contests and giveaways. This pre-show event starts 2 1/2 hours before each showtime and lasts 1 hour and 15 minutes, with admission closing 15 minutes before it ends. Get ready for an epic adventure filled with jaw-dropping stunts, all starting at the Crash Zone Pre-Show Party!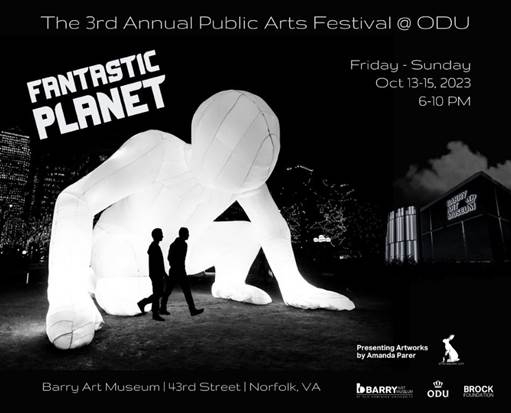 Fantastic Planet features a series of outdoor large-scale inflatable sculptures by Australian artist Amanda Parer, alongside live music, screen printing and glass-blowing demonstrations. Come enjoy food trucks, hands-on activities and current museum exhibitions with your family and friends this fall at ODU.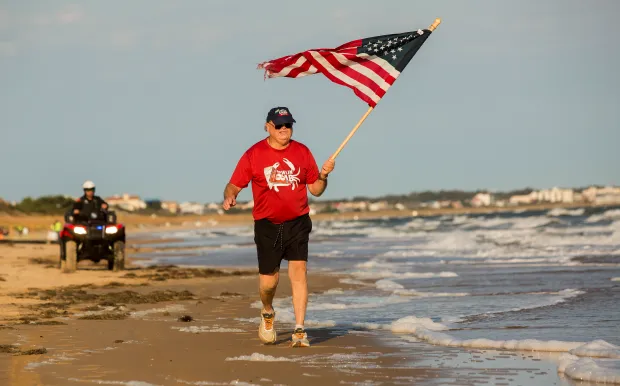 The Storm the Bay Race Series offers a diverse range of events to cater to all kinds of participants. It includes the Storm the Bay Half Marathon presented by the Tidewater Striders, the Storm the Bay 5K Challenge, the Storm the Bay 10K and the Mermaid Mile Fun Run specially designed for kids aged 12 and under. For those seeking an extra challenge, there's the option to tackle the OV-OG Challenge, which involves conquering the 5K and 10K races back-to-back, or the Top Gun Challenge, which adds the Half Marathon on Sunday to the Saturday 5K and 10K combination.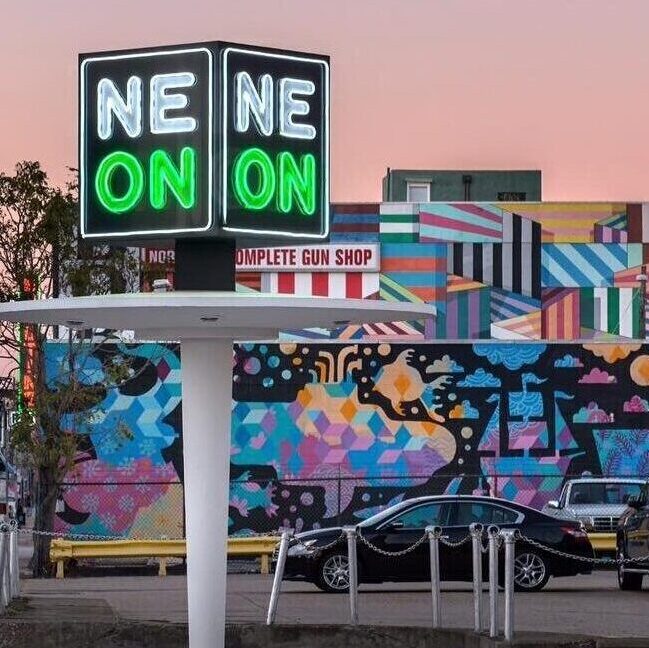 The 8th Annual NEON Festival will take place from 6-10 p.m. in Norfolk's first official arts district, the NEON District. The NEON Festival is a free, two-evening event that encourages visitors to explore and discover the NEON District. The festival celebrates the energy in NEON and draws from the passion and creativity in Downtown and the region. Anchored by the Chrysler Museum of Art and Harrison Opera House and extending to The Plot on Granby Street, the NEON District includes many creative small businesses and arts partners that contribute to the festivities.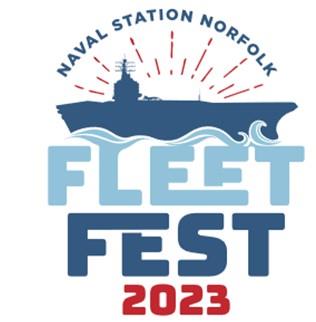 Naval Station Norfolk's annual Fleet Fest returns, and it's free for all! There will be base hosts, ship tours, live entertainment, static aircraft displays, a spacious children's play area, military demonstrations, a chili cook-off, food vendors, craft beer from local breweries and much more. The festivities begin at 10 a.m. for a day of fun and excitement!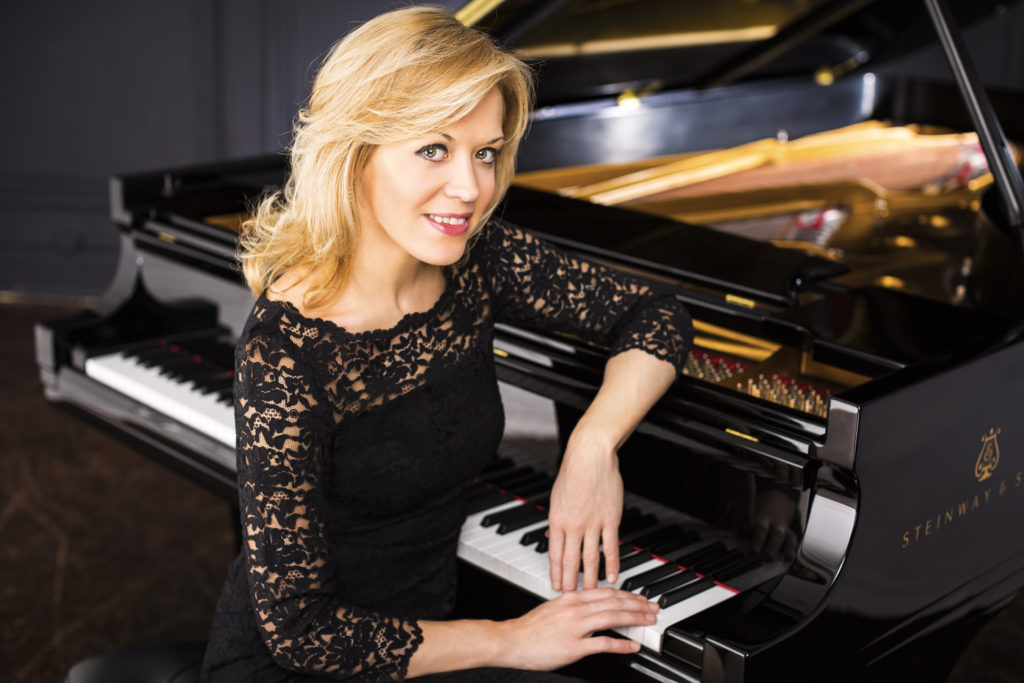 Experience a remarkable musical event as Van Cliburn Gold Medalist and Virginia Arts Festival Connie and Marc Jacobson Director of Chamber Music Olga Kern joins forces with the Virginia Symphony Orchestra. In honor of Sergei Rachmaninoff's 150th birthday, Kern will perform all five of Rachmaninoff's powerful piano concertos in a single weekend. Renowned for her virtuosity and deep connection to these compositions, this promises to be an unforgettable musical journey.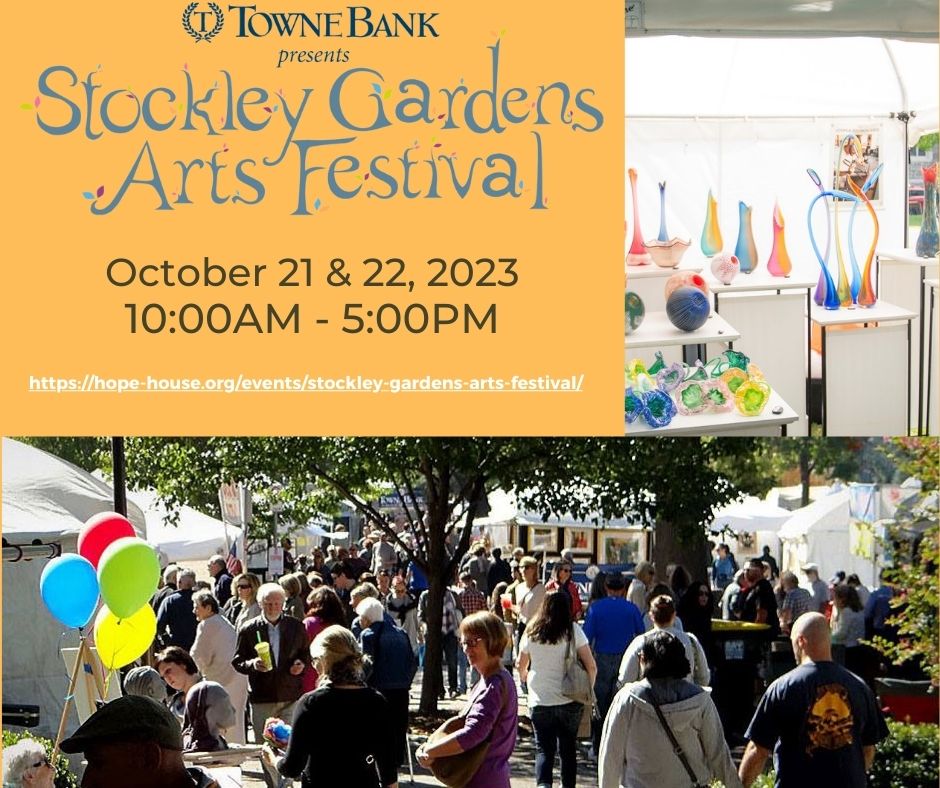 This October, the Hope House Foundation is hosting a two-day affair with over 135 artists hailing from different corners of the U.S. and overseas. There will be incredible creations spanning various mediums such as photography, pottery, sculpture, painting, mixed media and jewelry. The festival finds its unique charm in the serene Stockley Gardens Park, nestled in the heart of the historic Ghent district. What makes this event even more special is that it's completely free and open to the public, making it a magnet for thousands of art enthusiasts. With live music, a delectable variety of food and a vibrant sense of community.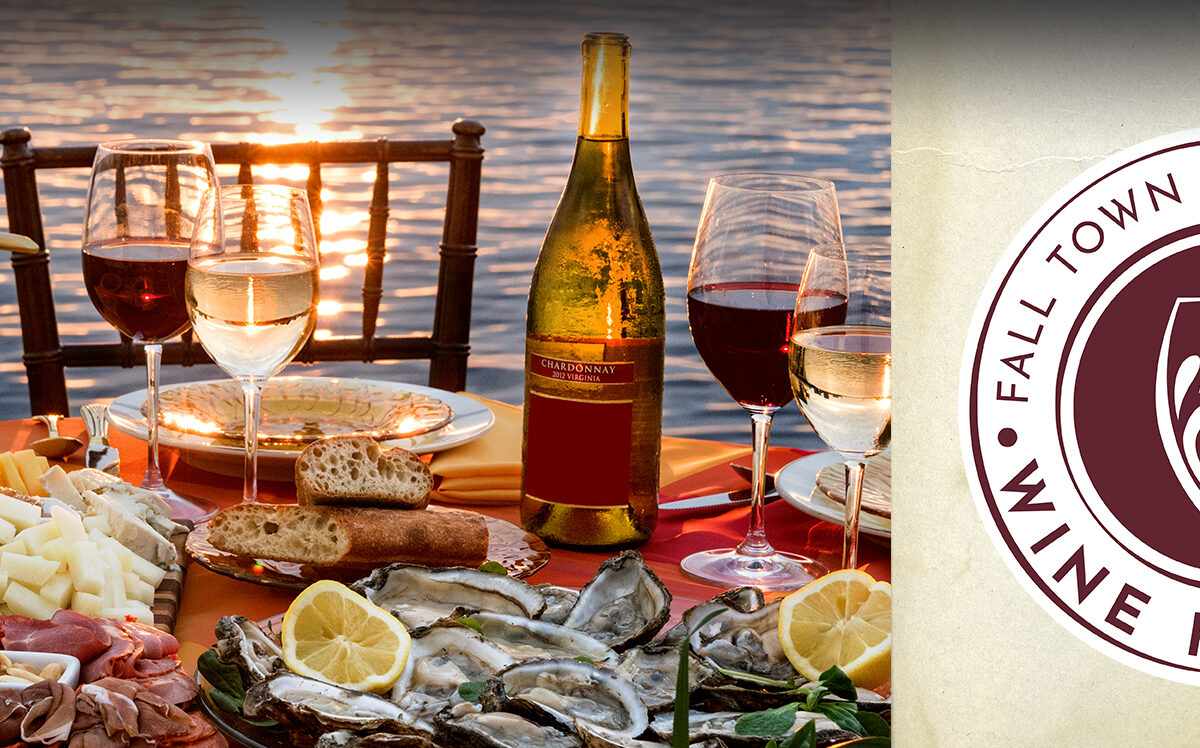 The 35th Annual Town Point Virginia Fall Wine Festival is a highly anticipated event in Hampton Roads, marking the highlight of the fall season. Taking place at the picturesque Town Point Park along the Downtown Norfolk Waterfront, this festival is a true gem. Virginia's recognition by Wine Enthusiast Magazine as one of the world's top 10 wine travel destinations is fully embodied in the grandeur of the Fall Town Point Virginia Wine Festival. With over 25 of the Commonwealth's finest wineries presenting more than 200 exceptional wines, this event is a wine lover's dream come true.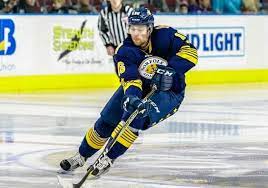 Norfolk's very own hockey team, The Admirals kick off their season at the end of October. Cheer them on for another great season starting with three three games this month.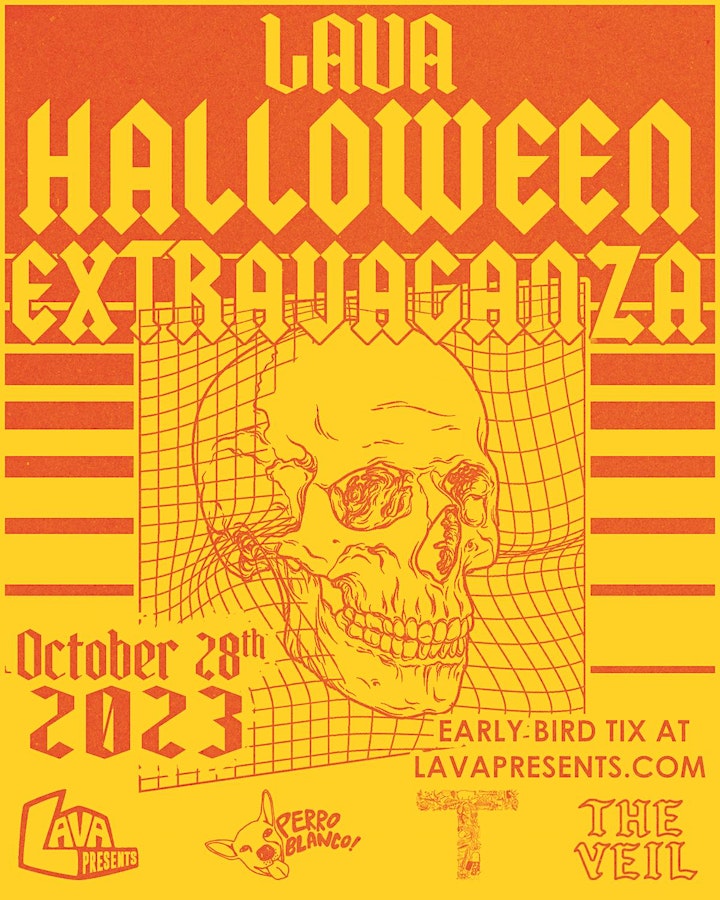 The LAVA Halloween Extravaganza is back and better than ever! At Perro Blanco and The Veil Brewing, there will be a spooky block party like you've never seen before! Prepare yourself to have a spirited night to remember in the Railroad District.