There's something truly magical about dining outdoors with the cozy flames of a fire pit nearby. The quiet ambiance of nature punctuated by the soft crackle of fire is indeed a relaxing and romantic setting for any meal this time of year. Ready to experience it for yourself? Here are some of the hottest fire pits in Norfolk for some of the coolest evenings of the season.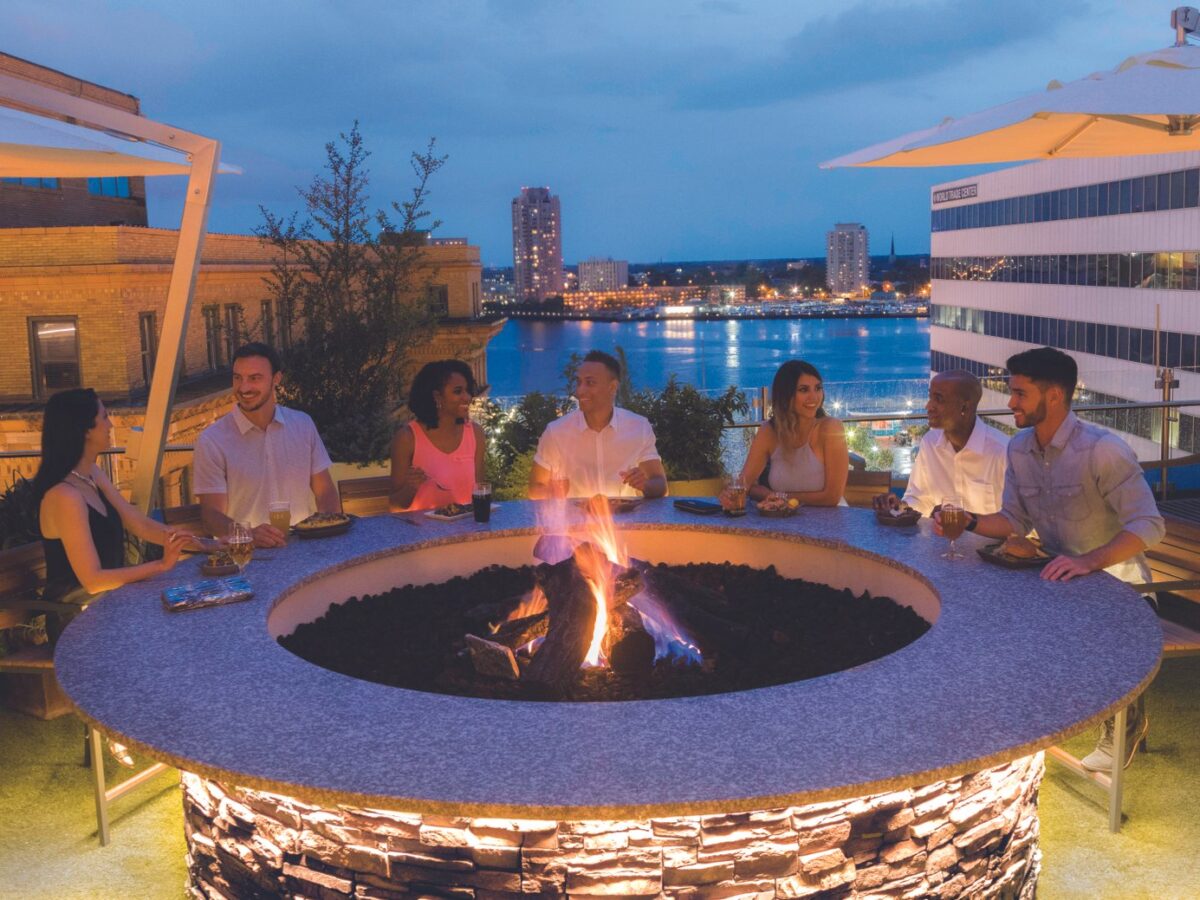 Rooftop and waterfront views accompany this tabletop fire pit the whole group can huddle around. Don't miss live music Wednesday through Sunday, happy hour Monday through Friday, and a Bloody Mary selection for Sunday brunch.
Priding themselves on a fantastic, Virginia-proud selection of sandwiches, salads, soups and snacks, TASTE strives for that farm-to-table perfection. This café style restaurant serves breakfast, lunch and dinner and is perfect for a quick pick-up on the way to your next destination. The restaurant's pledge to high-quality food extends to the shelves of their retail store, highlighting local Virginia foods such as cheese, gourmet munchies, fine wine and beer. Toast your feet by the fire while you munch on their savory sandwiches and sip their aromatic coffee.
Overlooking Norfolk's famous Granby Street sits one of the most beloved Italian restaurants in the city, Leone's. Admire the views from above and then cozy up on their back patio next to the fire!