When visiting a city for the first time (or revisiting after some time has passed), it's important to familiarize yourself with the area's things to do, see, eat, drink and experience. Stopping by our Tourist Information Center is a great start that will allow you to chat with our friendly, welcoming staff, pick up a City Guide, ask questions about the places you want to explore and even shop our Mermaid Market for Norfolk souvenirs (and gifts for yourself too!). Another option for learning more about things to do in Norfolk is embarking on a tour. After all, what better way to experience a place than by seeing and doing as the locals do, with a local Norfolkian as your guide? There are history, architecture and haunted tours, floating excursions and even some sipping and peddling activities, all in the spirit of charting your course to experience Norfolk your way.
Walking Tours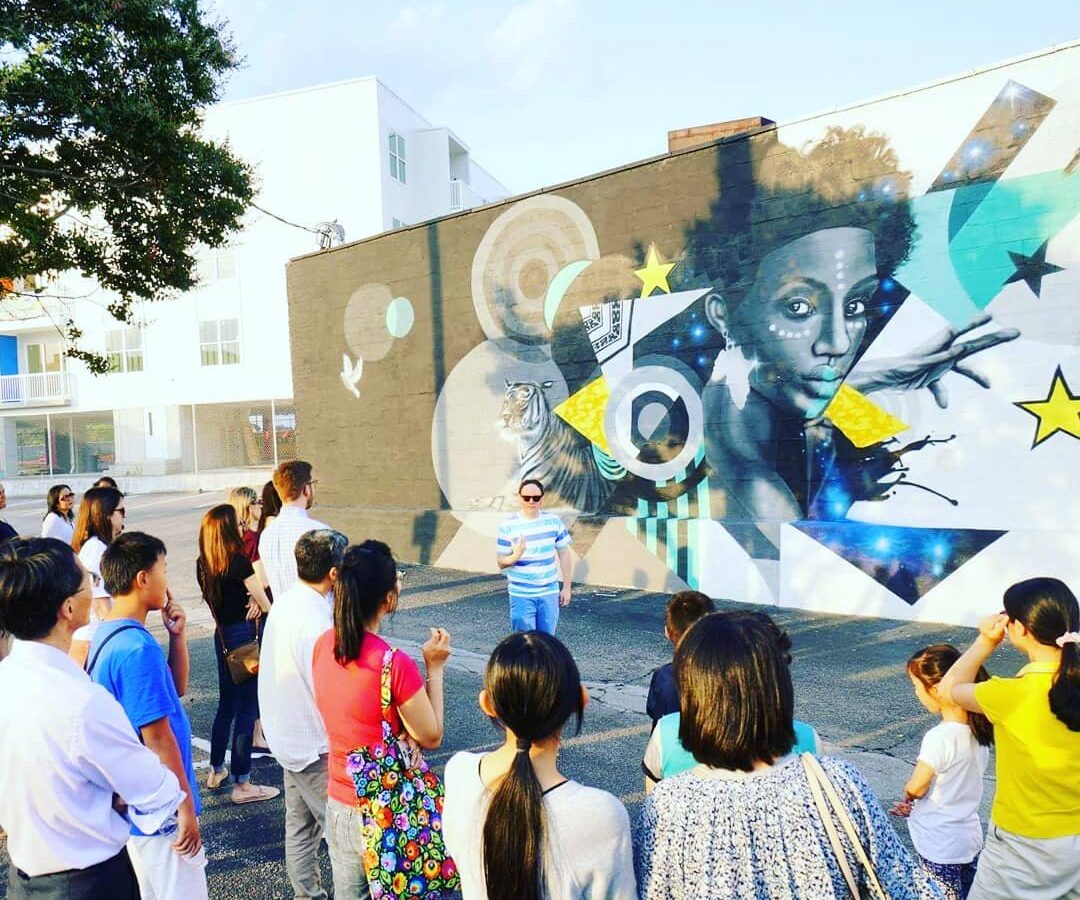 What are you most interested in learning about Norfolk? Art? African American history? Architecture? Local haunts? Whatever the topic, Josh Weinstein and his knowledgeable crew of guides will have the answer. Weinstein, who has a degree in history, a background in art and knowledge of Norfolk's cemeteries, started Norfolk Tour Company in 2018 to provide engaging, entertaining and educational experiences to both locals and visitors. The tours walk attendees through the streets of Norfolk in neighborhoods including Downtown, NEON District, Historic Freemason, Ghent, the Elizabeth River Trail and more. A perk of this company is that they often offer free tours, so check their calendar to see what's coming up. Be advised that haunted tours fill up fast, so book your tickets early for those.
Water Tours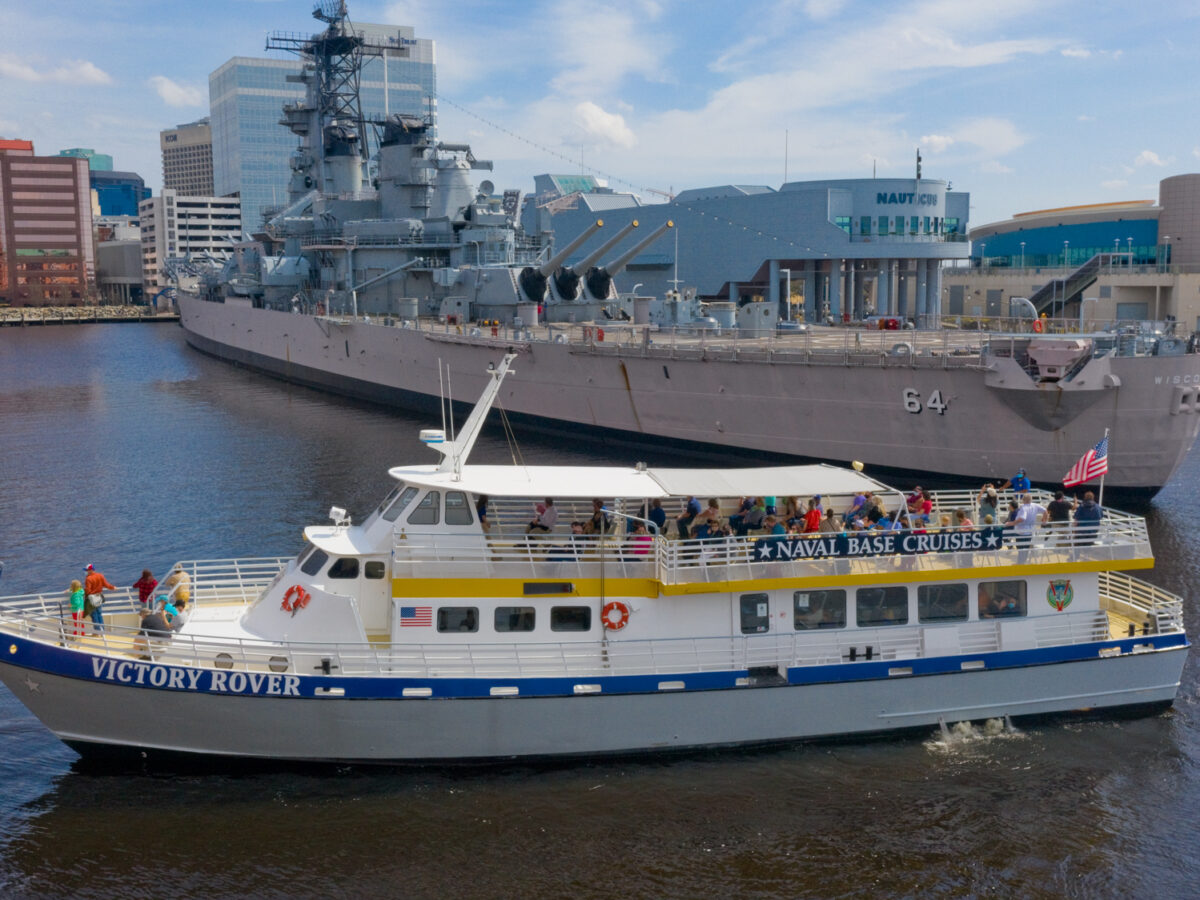 Are you truly experiencing all there is to see in Norfolk if you're not getting out on the water? Book a tour on the Victory Rover to get up-close views of naval destroyers, submarines and other vessels. The two-hour narrated cruise departs daily from Nauticus and cruises the waters of the Elizabeth River to give a fascinating perspective of Norfolk's naval fleet. There's plenty of comfortable seating, an air-conditioned deck, open-air shaded upper deck, snack bar and even a souvenir shop to commemorate your unforgettable tour.
This one isn't a tour in the traditional sense of hearing a narrator describe the various landmarks you're passing by, but it is a neat way to take in Norfolk's beautiful skyline from a watery vantage point. The tasty buffet, assorted cocktails and DJ entertainment certainly don't hurt either. Cruising year-round, the Spirit of Mount Vernon offers lunch, brunch, dinner, cocktail, moonlit cruises and more.
Feel like steering your own boat? Norfolk Kayak Rentals offers a Nature & Eco Tour along Norfolk's Lafayette River. It's an ideal way to learn about the river's ecosystems, marine wildlife, issues facing the river and restoration efforts. You may even be lucky enough to spot a pod of dolphins swimming by or a bald eagle flying above. This 90-minute tour covers nearly three miles on the water and benefits the Elizabeth River Project, aimed at restoring the environmental health of the Elizabeth River.
Tours on Wheels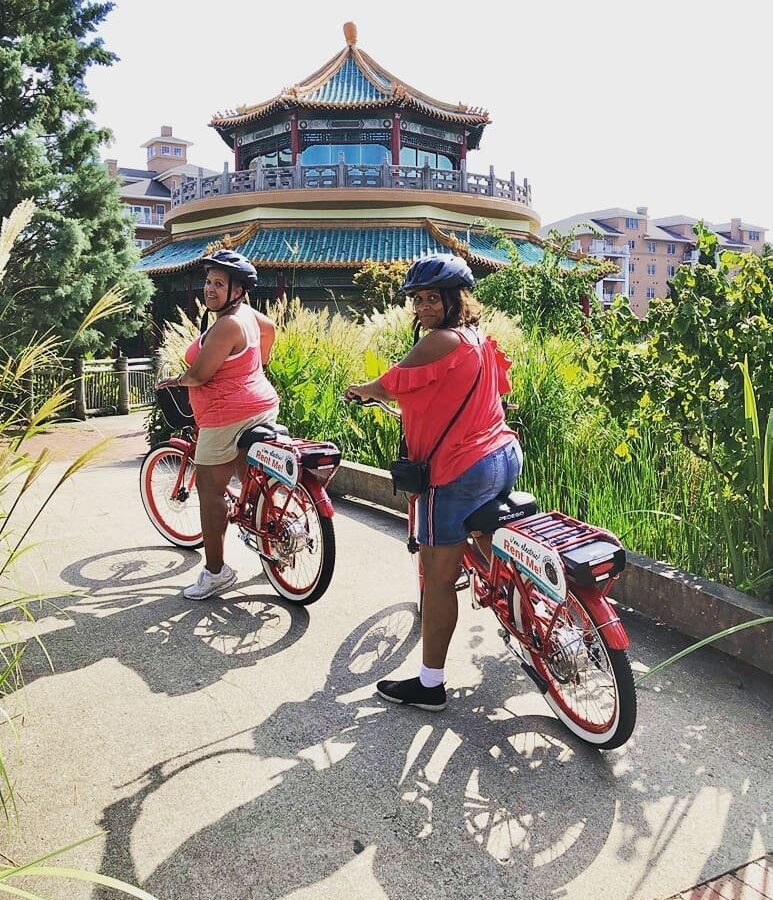 You can rent Pedego's speedy electric bikes to cruise through Norfolk at your own pace in a self-guided excursion, but the company also offers guided tours through Norfolk's waterfront neighborhoods focused on history, culture and art. You can hear brief narrations about history, artifacts and works of art during a three-hour or half-day tour.
A bit of education, a bit of exercise and a lot of fun–it's all in store for you when you book a scooter tour through Blue Ridge Excursions, based in Downtown Norfolk. You'll get free, local advice on activities and things to do in the area while listening to music and cruising safely on the sidewalk and street, stopping for photos and fun facts about the area.
Peddle and Sip Tours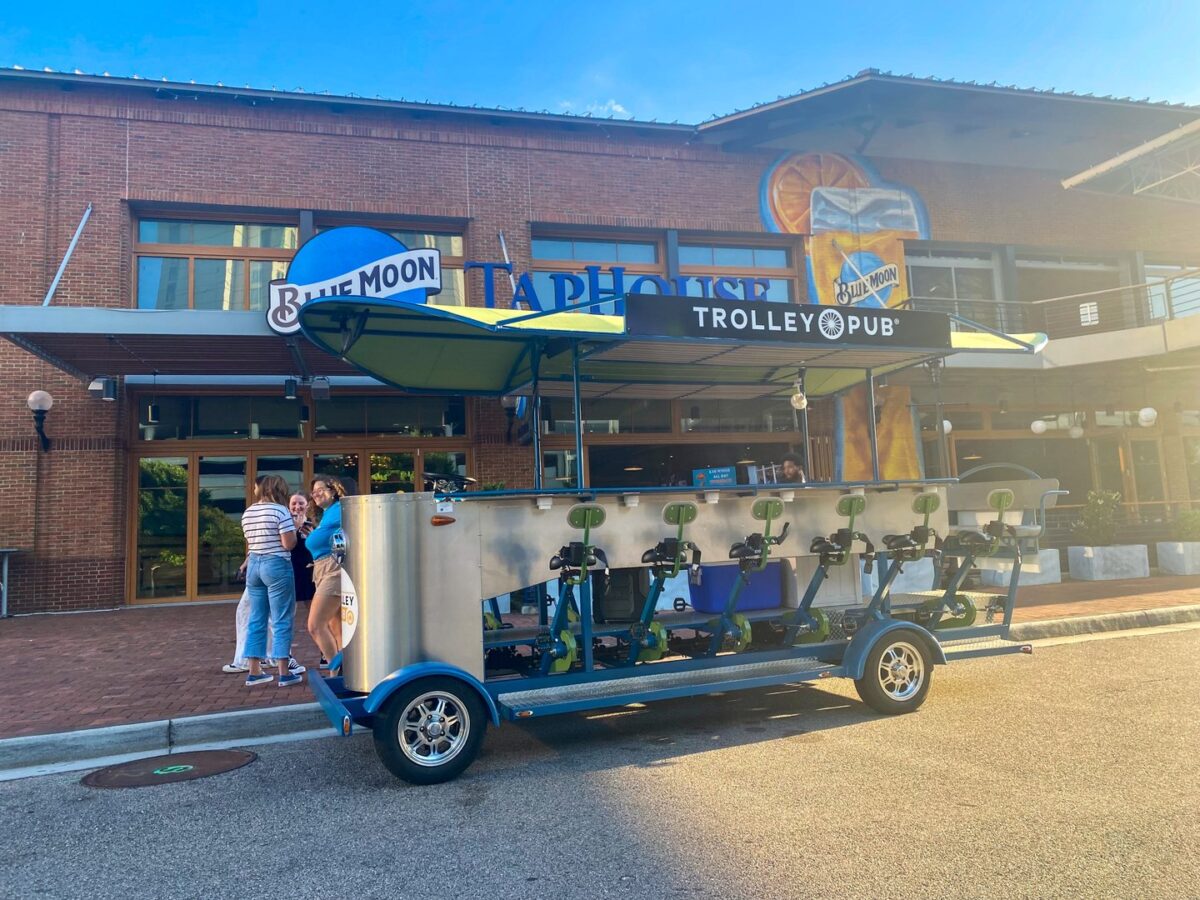 We know exactly what you're thinking: "I wish there was a pedal-powered, eco-friendly, pub-crawling trolley tour that could accommodate me, plus 13 of my favorite friends or perfectly good strangers." Well, you're in luck. The Trolley Pub makes its way through Norfolk, fully powered by you and your fellow peddlers. You'll choose two or three places to stop and imbibe during your tour, and the rest is up to you, your feet and your thirst.
Cemetery Tours
Norfolk is home to eight historic municipal cemeteries that are loaded with history and intriguing stories from the past. These cemeteries are honored and educational places offering cultural and recreational resources for Norfolk's community. The Norfolk Society for Cemetery Conservation offers a variety of captivating tours to provide history about Norfolk's cemeteries and highlight many of Norfolk's notable past residents. Learn about Norfolk's cemetery tours here.