Today's students are environmentally conscious and deliberately mindful about their impact on our Earth, not just in everyday life but in travel too. If you thought Norfolk was all concrete streets and cityscapes, let's explore further. We have 144 miles of shoreline with plenty of opportunities to get out on the Elizabeth or Lafayette River or the Chesapeake Bay. Our Elizabeth River Trail beckons bikers, walkers and joggers to get outside and experience some of Norfolk's most beautiful scenes. You'll also find that some of our attractions are centered on sustainability and ensuring a bright future for Norfolk's ecosystem. Here are some fun, fascinating and eco-friendly excursions for student groups.
On the Water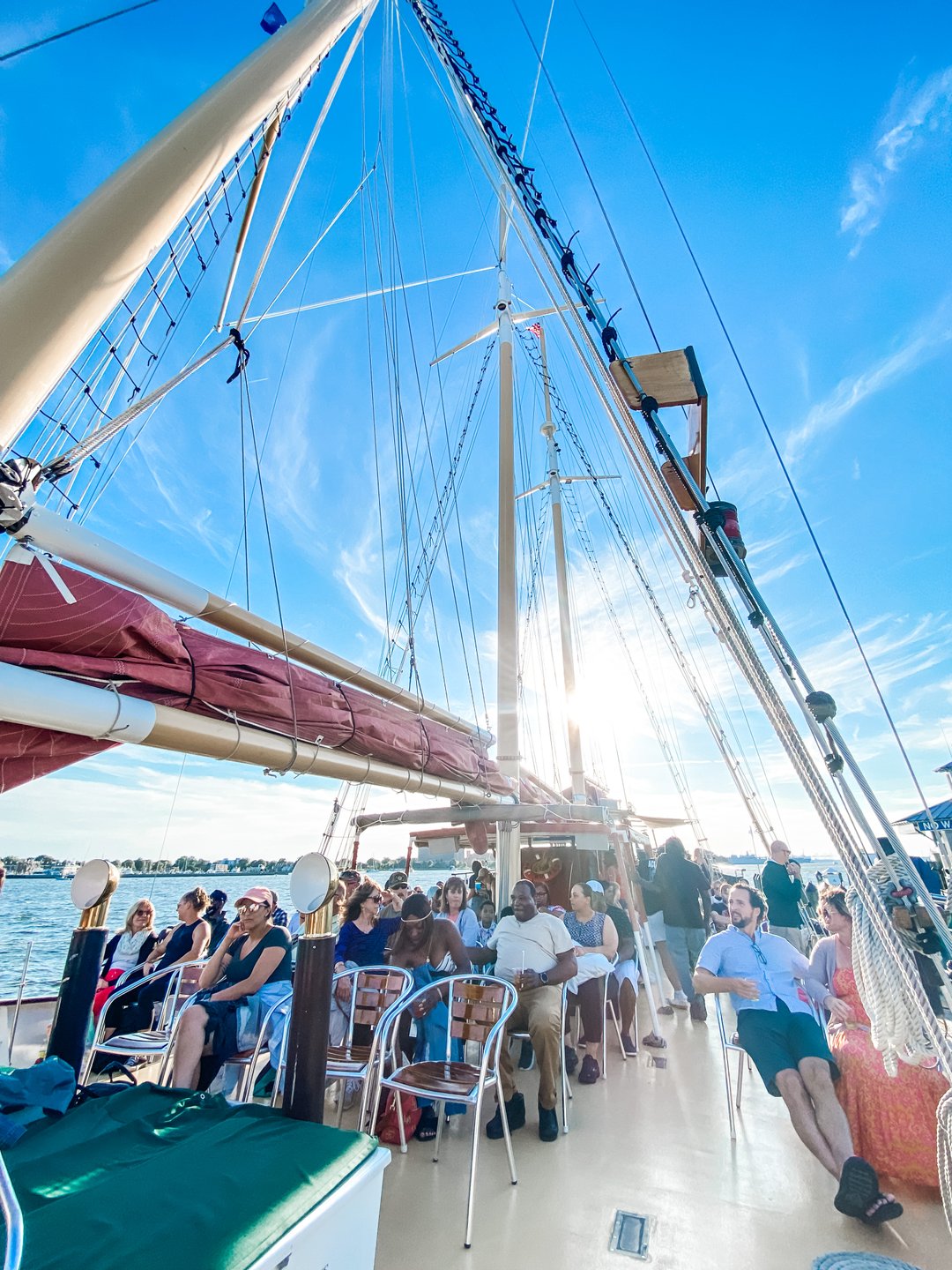 Sail across the Elizabeth River on the American Rover Sailing Cruise. This majestic, three-masted tall ship was modeled after the cargo schooners that once sailed the Chesapeake Bay. On board, students can lend a hand with the sails, take a turn at the helm or just sit back, relax and enjoy the experience. Educational classes, private events and party DJ cruises are available for group cruises.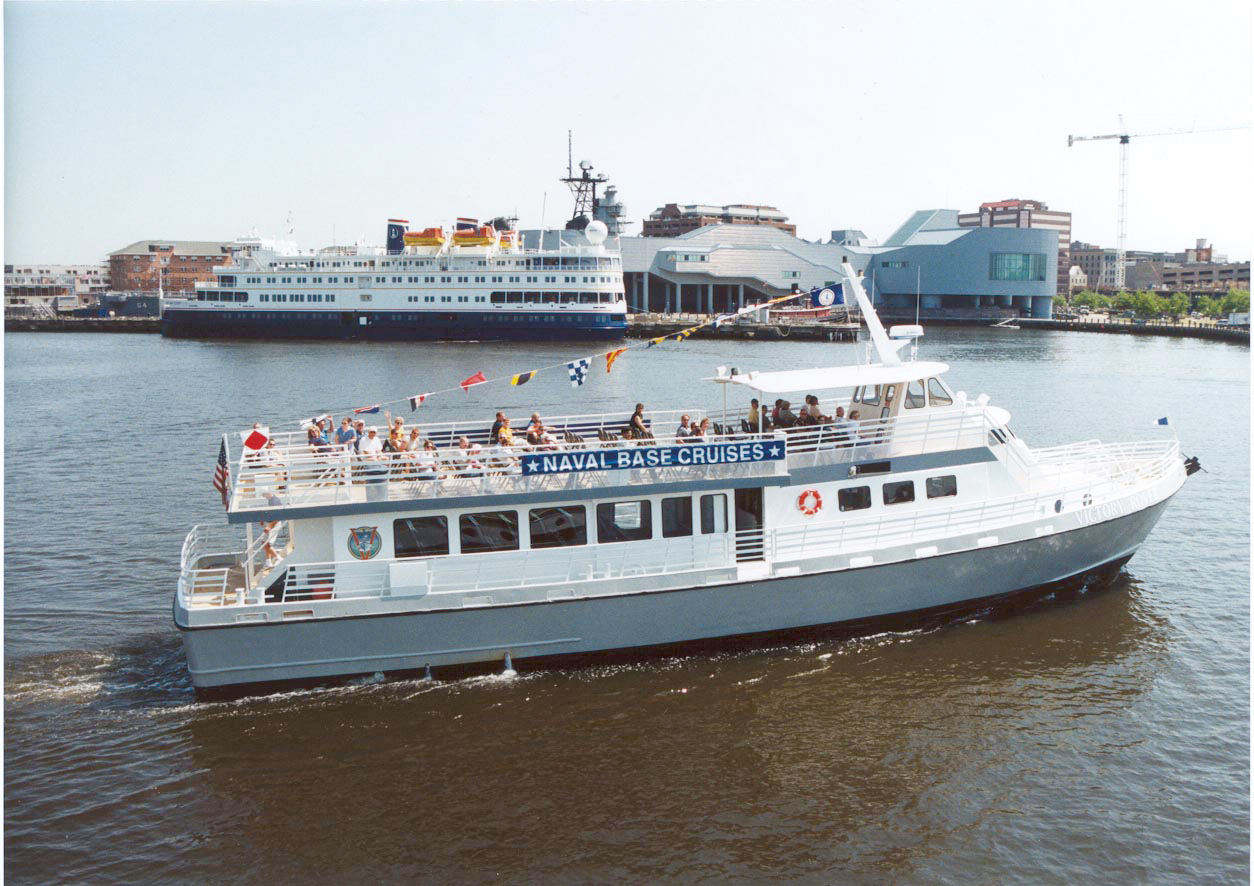 Tour the world's largest Navy Base by water aboard the Victory Rover Naval Base Cruise. Students will see destroyers, submarines and other vessels while taking in the sights of the harbor on a two-hour narrated cruise.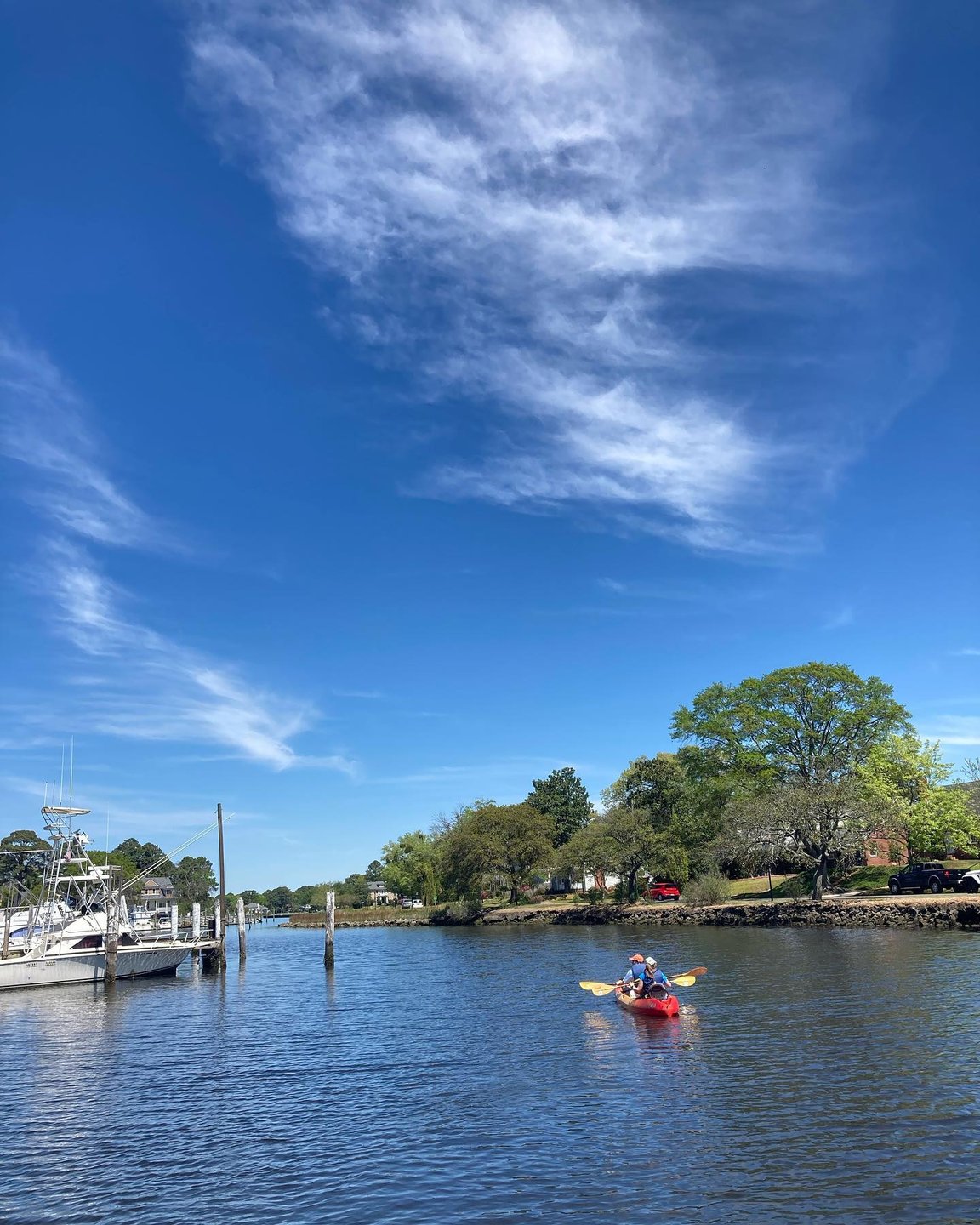 Norfolk Kayak Rentals offers a unique way to explore the beautiful Lafayette River. Kayaking is a safe, eco-friendly and calming way to explore Norfolk's waters and the creatures that inhabit them.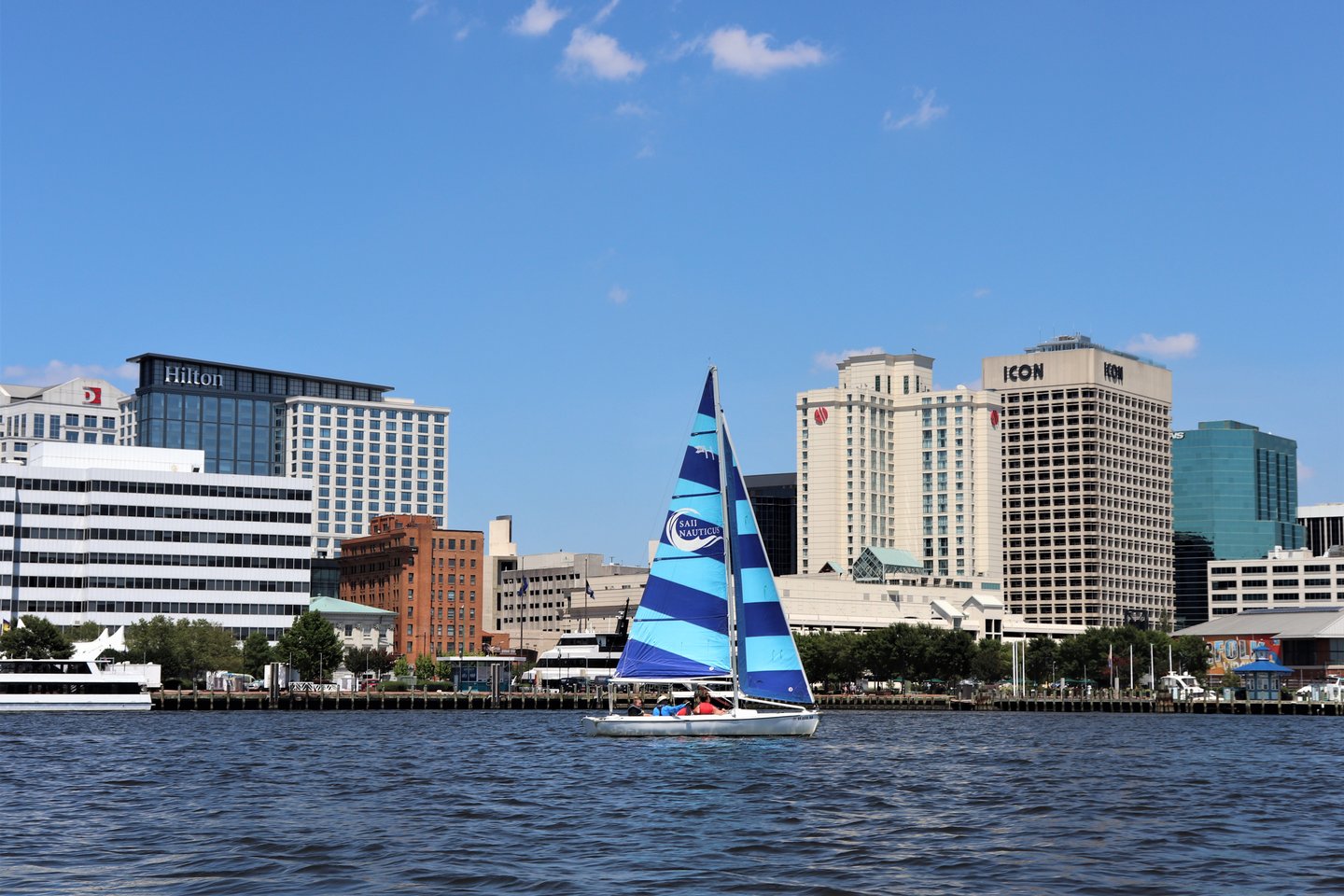 Sail Nauticus features many opportunities to engage students in a fun, outdoor environment. Students will learn the basics of sailing in a two-hour first sail experience with basic terminology and boat handling. Customized programs can also be arranged to best fit the group's needs.
Outdoor Tours and Excursions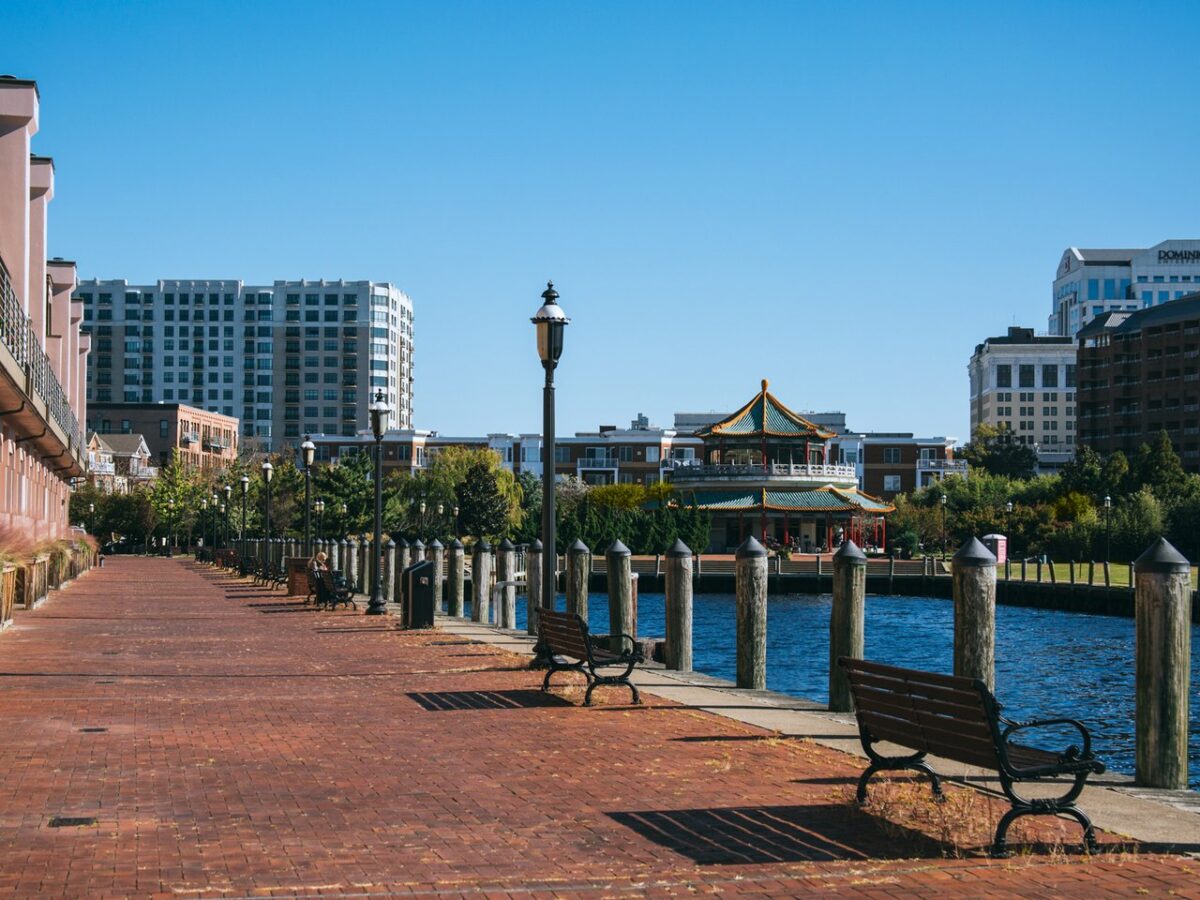 This 10.5-mile urban biking and pedestrian trail runs adjacent to Downtown and is a great way to see Norfolk from a different view. The trail begins at Harbor Park and goes through Downtown, Freemason, Fort Norfolk and more while finishing in Lochhaven, where the Hermitage Museum and Gardens is located. Bikes can be rented Downtown for tours.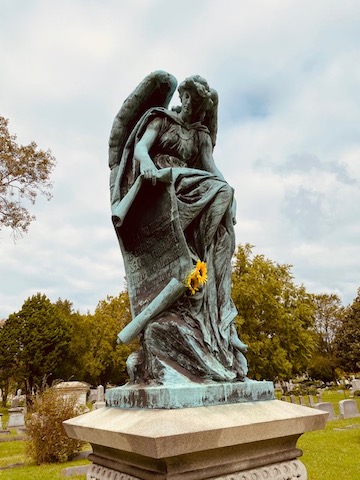 Learn the history, secrets and untold stories at Cedar Grove Cemetery or Elmwood Cemetery. Tours are outdoors and about an hour in length.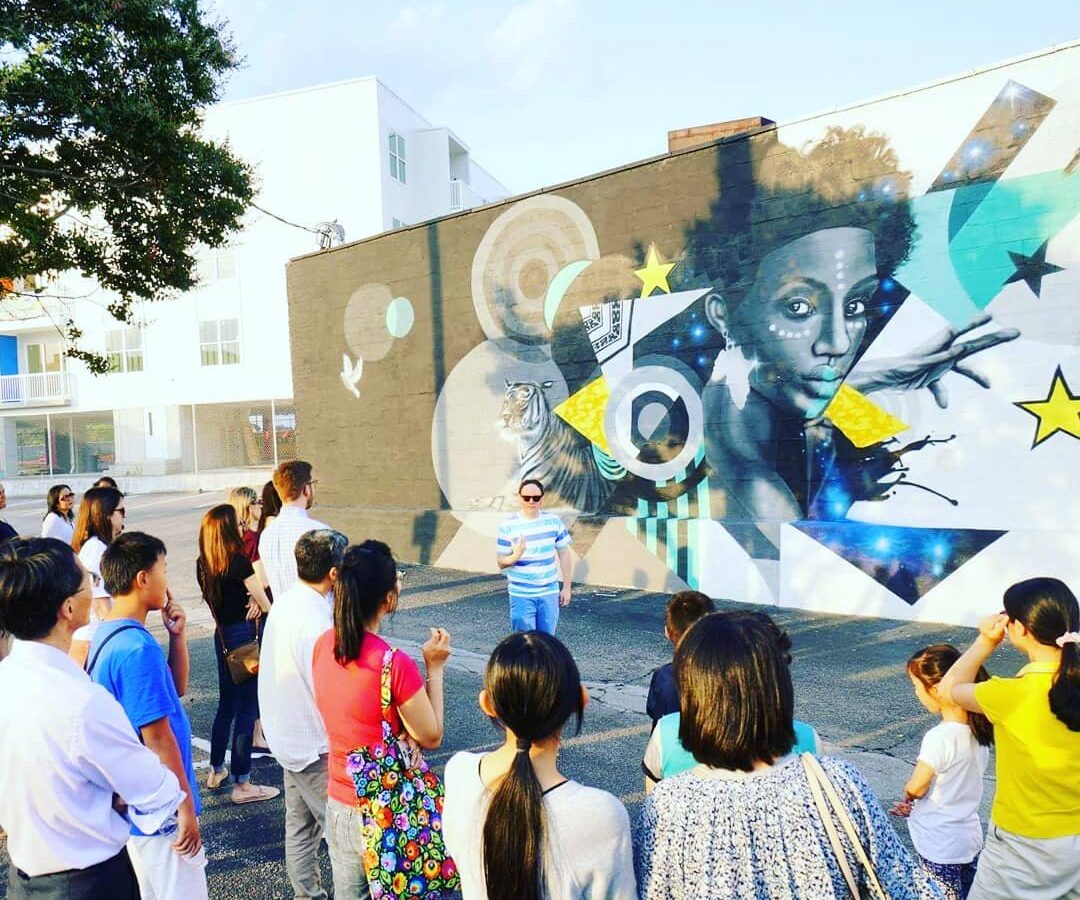 Take a guided walking tour of Norfolk learning the history of this great seaport city. Private tours can be customized for groups.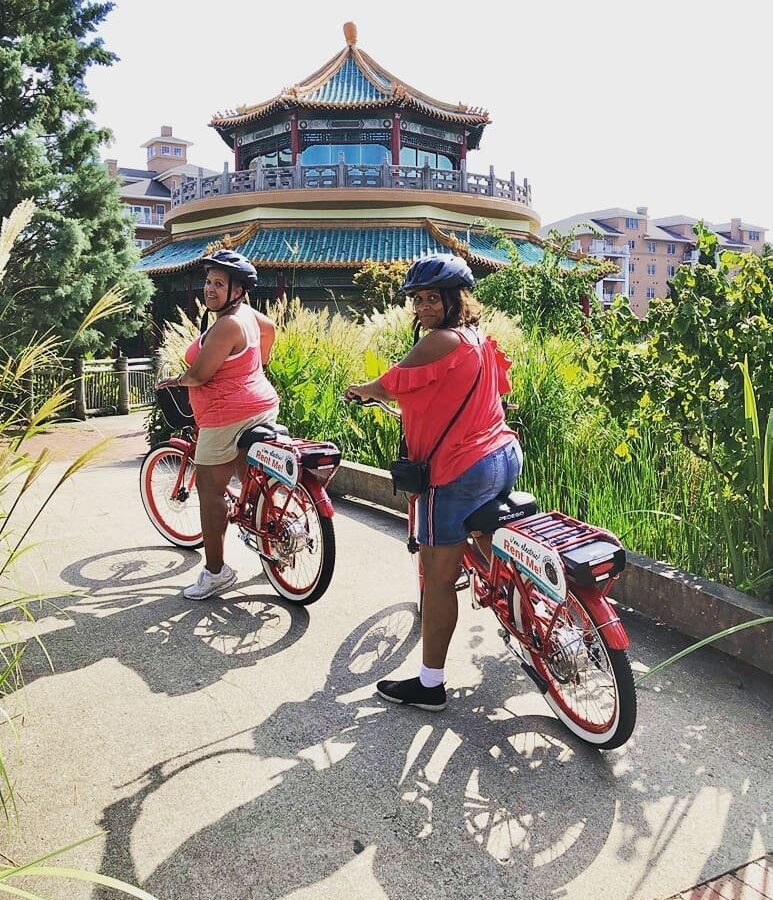 Spend half the day on a guided bike tour! Pedal or use Pedego's electric power on a guided tour of Norfolk's art and history. Expert instruction and a practice session are compulsory prior to launching. The tour includes a pit stop at The Bakehouse at Chelsea for a pastry, an exploration of Norfolk's colonial origins along the Elizabeth River and a ride through Norfolk's NEON Arts District for a short mural tour.
Museums, Arts and Attractions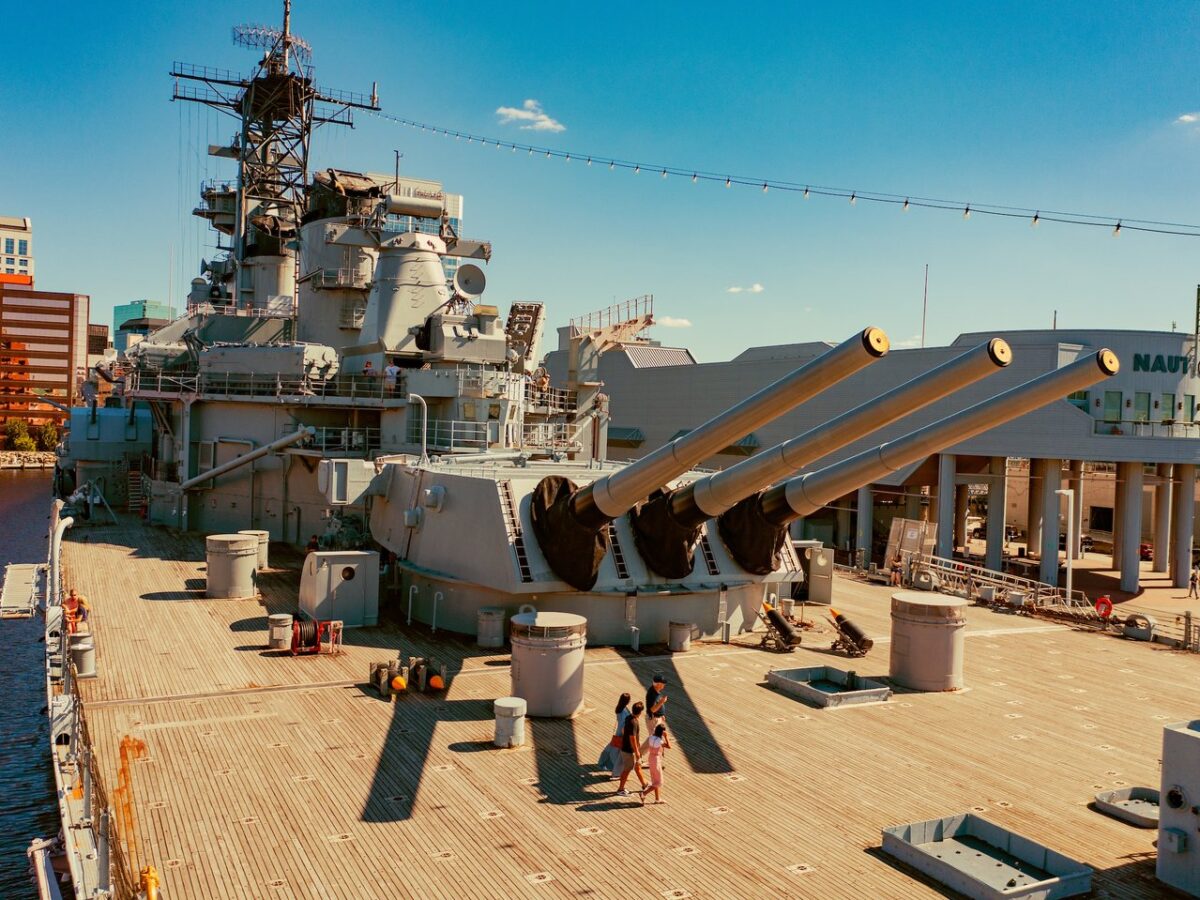 Learn about the largest and last battleship ever built by the U.S. Navy. Free educational programming and historical interpretations will occur throughout the day.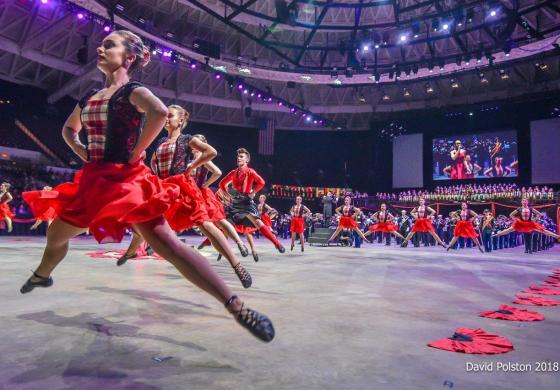 The Virginia Arts Festival offers a series of phenomenal performances each spring including jazz, ballet, chamber music, theatrical performances and top musicians and groups from around the world. Be sure to check out the Virginia Arts Festival calendar of events to see what's coming up.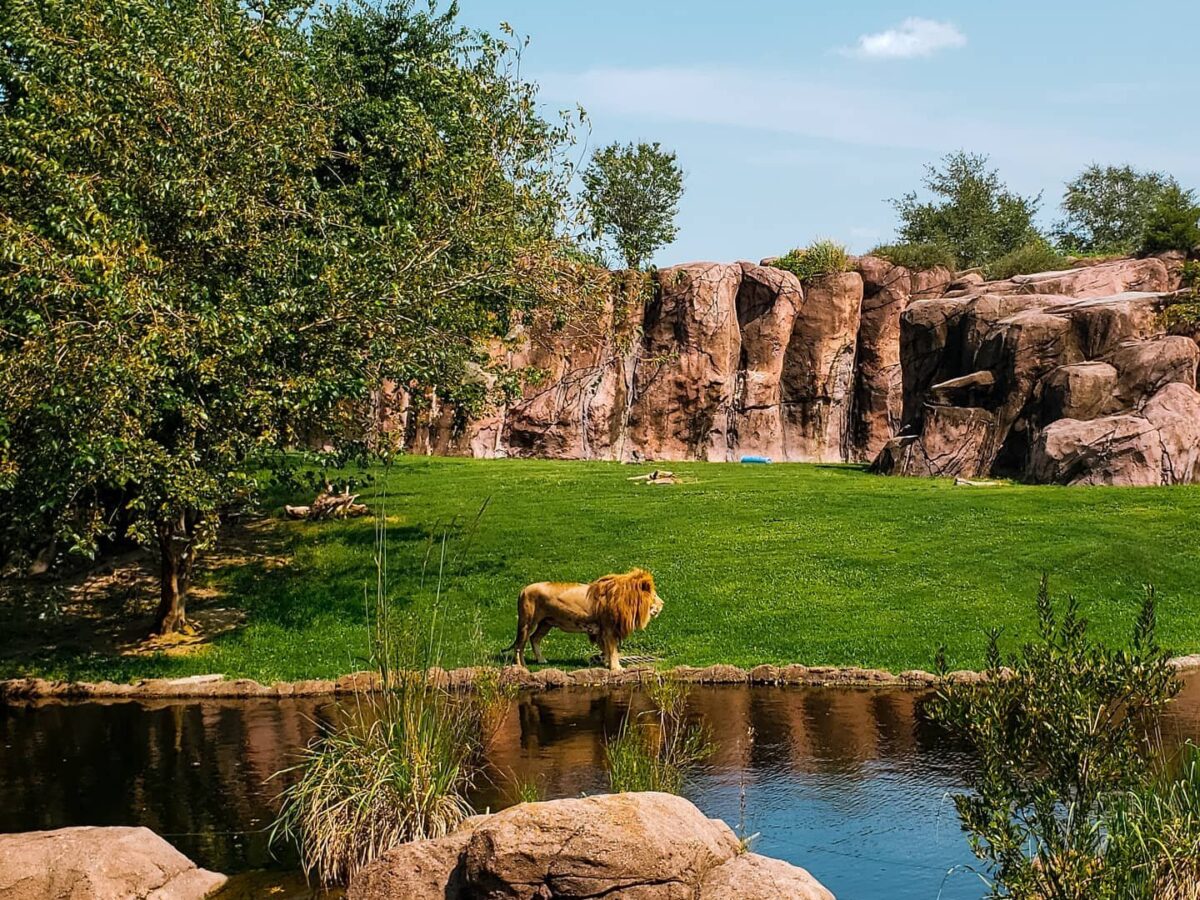 Go where education gets wild! From the towering Masai giraffe to the tiny poisonous dart frog, the Virginia Zoo is home to more than 700 furry, feathered and scaly animal friends, not to mention countless plants as well. Plants and animals include exotic representatives from Africa, Asia, Australia, North America and more.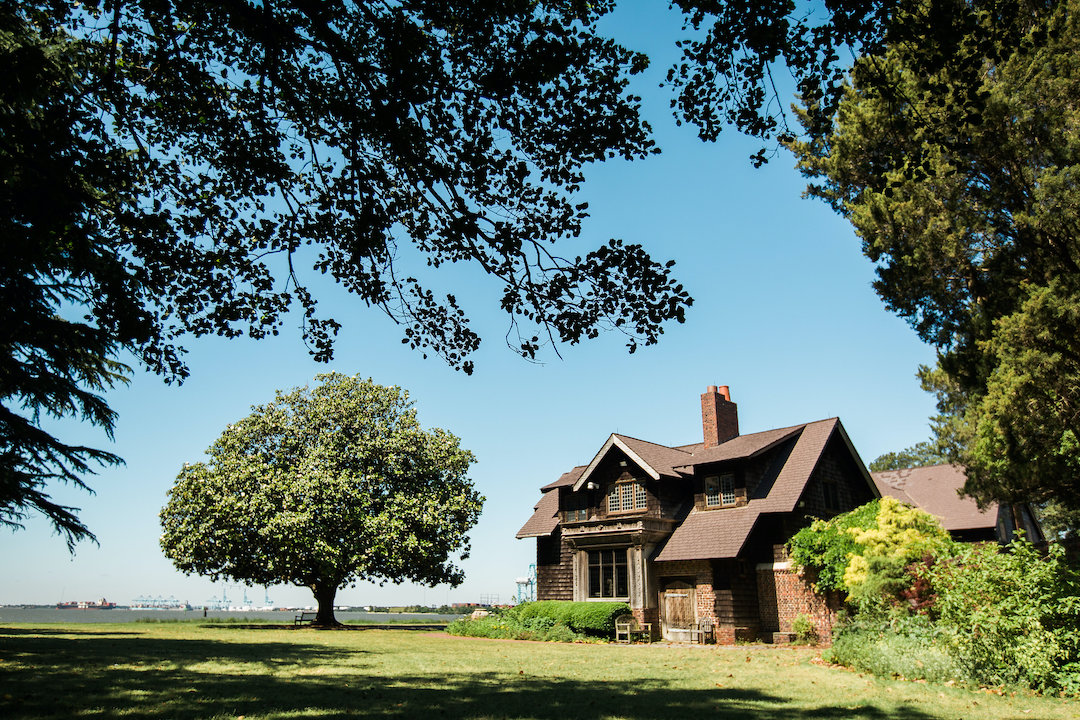 The Hermitage offers educational group tours for various grades and ages highlighting different areas of the collection, house and grounds. Try the Wetlands Enrichment Tour (WET), a hands-on outdoor education program aimed at bringing the Hermitage's living shoreline restoration to life for students. Tour the Hermitage's boardwalk while observing and touching live creatures found in the wetlands.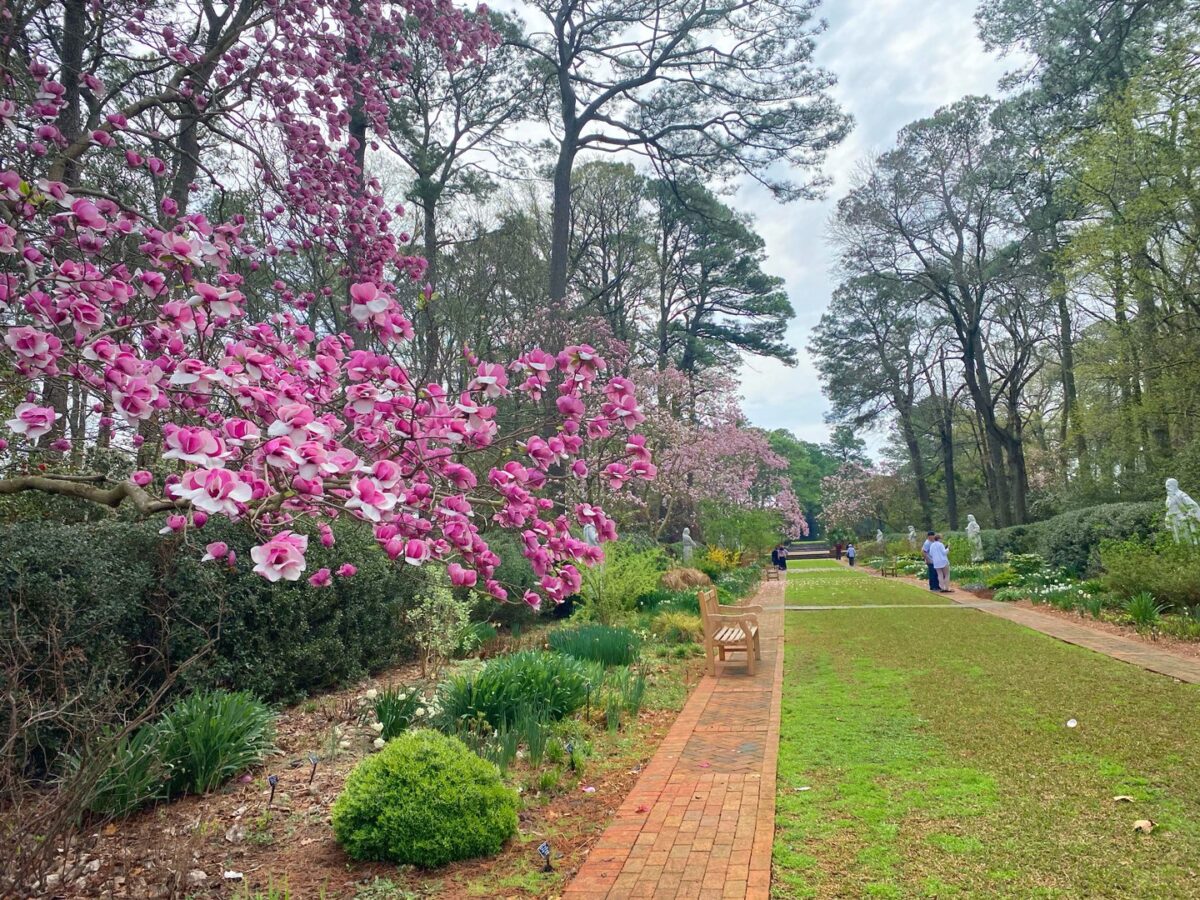 The garden offers a variety of educational programs for all ages that change with each season. Students will enjoy the outdoors with a guided tram tour of the Garden or an educational outreach program. The garden also offers STEM programs to give students a look into different gardens.
Restaurant and Food Experiences
Sail across the Elizabeth River on the American Rover Sailing Cruise with a Student Party Cruise. This majestic, three-masted tall ship is modeled after the cargo schooners that once sailed the Chesapeake Bay. The cruise leaves from the downtown Norfolk pier for a one-and-a-half to two-hour harbor cruise. On board, groups can enjoy private events or party DJ cruises with meal options to dance the night away.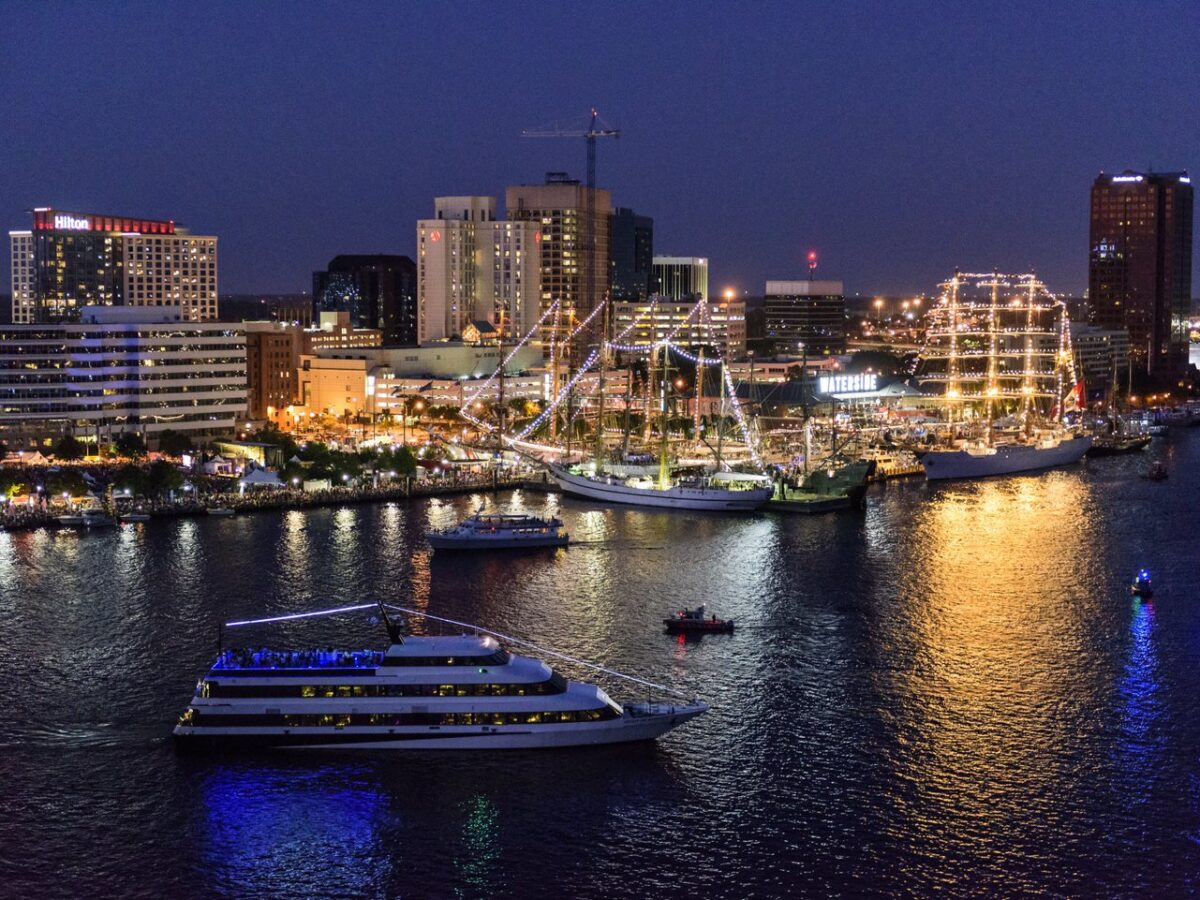 Aboard the Spirit of Mount Vernon, students can enjoy a nautical setting with dancing, great food and live entertainment all while enjoying the panoramic skyline of Norfolk. With an outdoor top deck and two lower decks, there are many great options for private group spaces. It is the perfect meal with entertainment for all ages!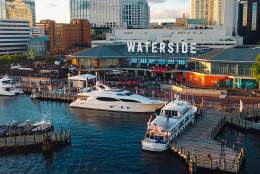 The Waterside District is a family-friendly destination filled with exciting eateries and entertainment. Here you will find The Fudgery, Rocky Mountain Grill, Carolina Cupcakery, Stripers and Chipotle. Kiosk options include Guy Fieri's Smokehouse and Cogan's Pizza. Private event spaces and outdoor dining options are available for groups.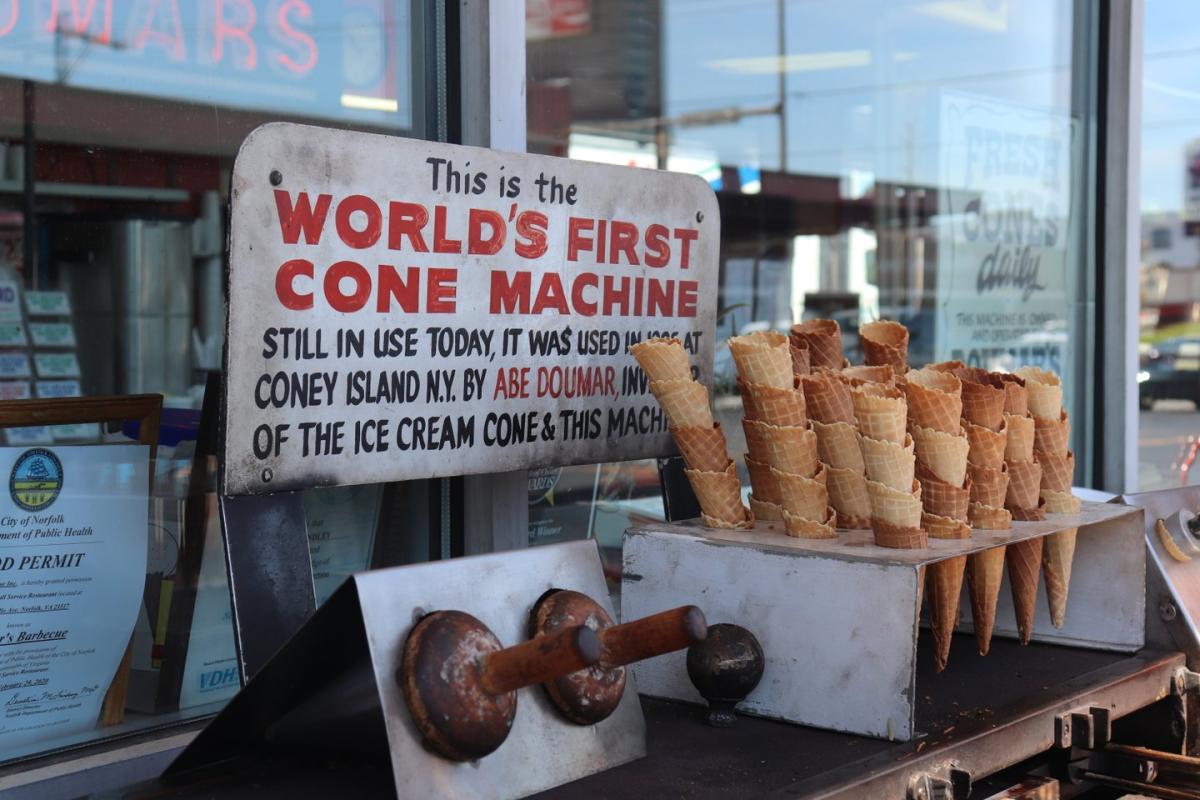 Every day is ice cream day at Doumar's! Abe Doumar is credited for inventing the waffle cone by rolling and shaping a waffle into a cone, to which he then added his homemade ice cream. Groups can experience a private waffle cones demonstration being rolled on the original four iron waffle machine, built in 1904.
Norfolk is celebrated for its fantastic seafood options and beautiful riverfront views. Stripers combines both these perks into one delightful dining experience that's ideal for large groups. Their diverse menu consists of seafood, pasta, steak, sandwiches and more, all of which can be enjoyed while overlooking the sparkling Elizabeth River.