From pillowy biscuits to piled-high Benedicts and waffles topped with all the fixings, brunch in Norfolk never disappoints. No matter what your taste buds are craving, these popular brunch spots have all the essentials. Gather your brunch squad, order a mimosa or Bloody Mary and get ready to dig in!
Downtown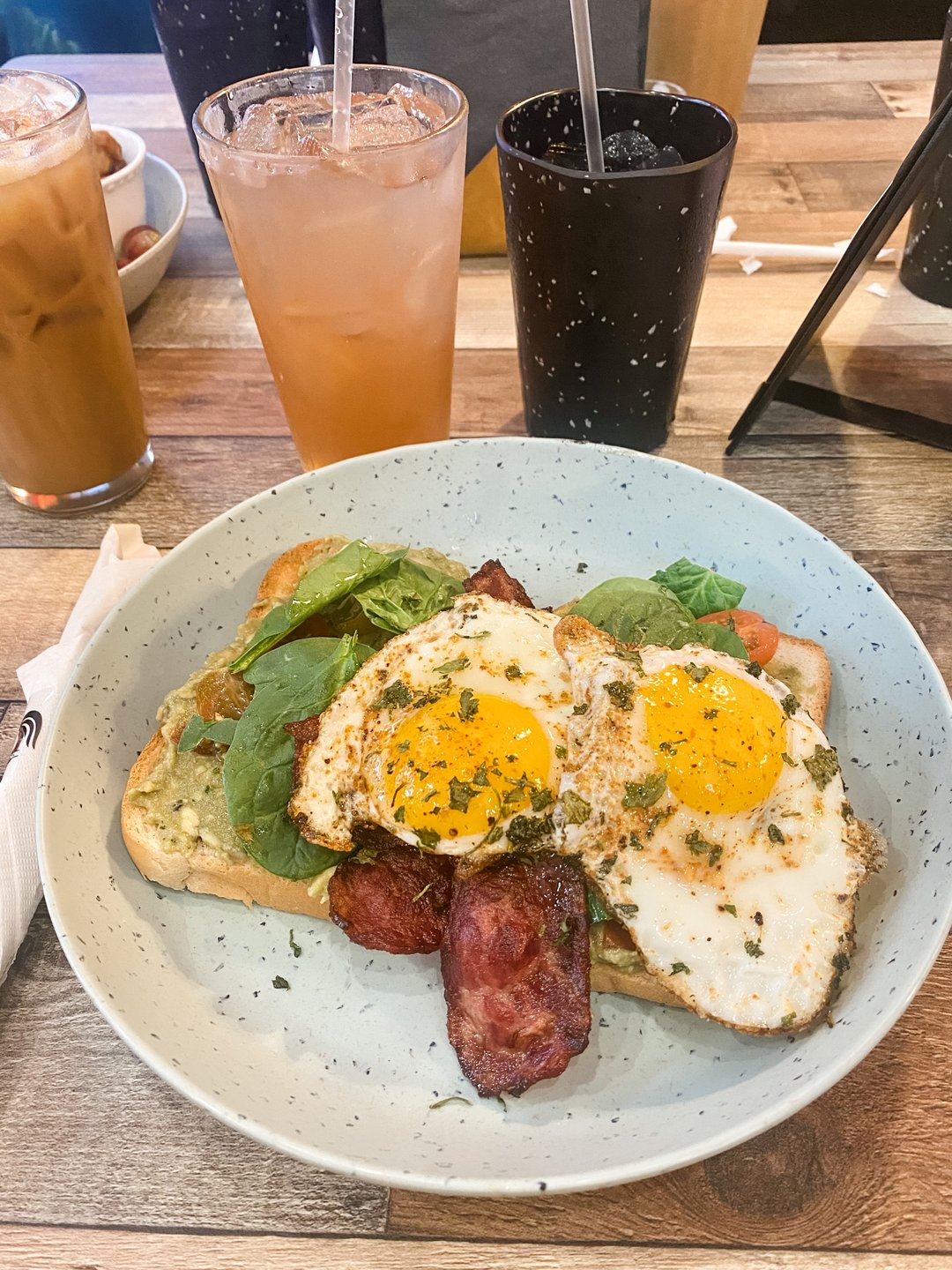 If you happen to visit on the third Sunday of the month, you'll be just in time for brunch at this upscale chicken joint featuring bourbon-infused sauces and brines. Have your chicken any way you want: with grits, in an omelette or on a waffle. There's also avocado toast and biscuits and gravy, along with some sweet surprises.
Excite your palate with brunch at Canvas, where they offer every option under the sun. Choose from entrees like the Sunglasses and Advil Burger or King of Norfolk Breakfast Platter (fried lobster, blackened shrimp and salmon, crab cakes, eggs and potatoes with a side of grits). Their Benedicts come with fried chicken or lobster, their French toast is available in flights, and their omelets come stuffed with all your favorites. Sweeten things up with a Down and Dirty Waffle or a festive Party Waffle. Canvas even features brunch options for kids, ranging from classic French toast or waffles to a breakfast wrap.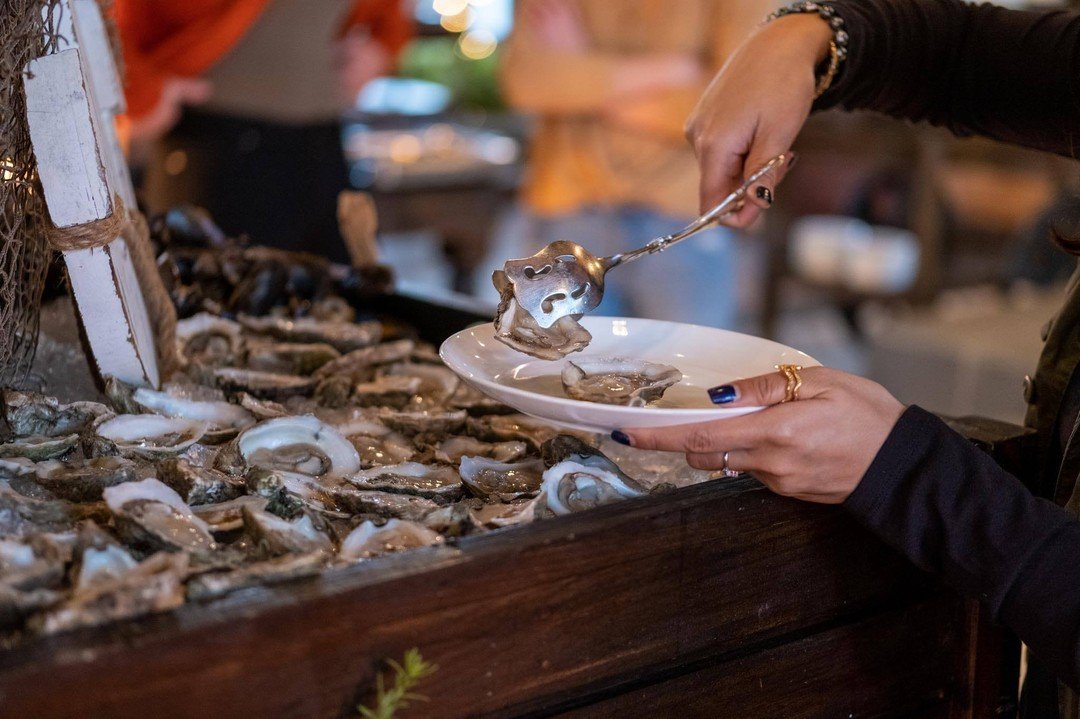 Every Saturday and Sunday, locals and visitors alike flock to the fifth floor of Norfolk Hilton The Main to enjoy the rooftop brunch at Grain. The incredible views of the waterfront paired with an all-you-can-eat brunch buffet will make for a picture-perfect Sunday brunch. Enjoy specialties like fresh oysters and made-to-order omelets and tacos.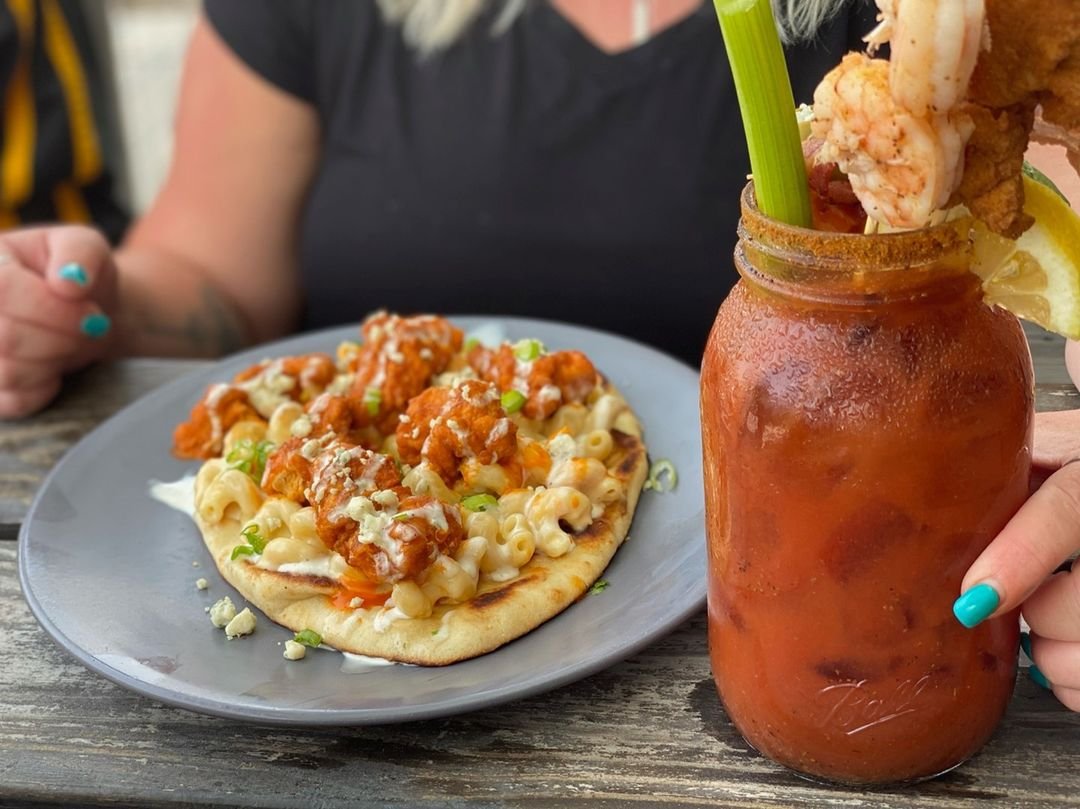 Whether or not you're in need of a little hair of the dog, you're bound to find something to improve your day at Norfolk's two Hair of the Dog locations, one Downtown and one near ODU. From classic options (eggs with bacon or sausage, home fries or grits, toast and more) to Benedicts and omelets, there's plenty of comfort food options at this Southern-inspired eatery. That's not to say the menu is standard. You'll also find offerings out of the ordinary such as a Benedict flight, cookie dough pancakes and homemade meatloaf wrapped in bacon and served with mashed potatoes, spicy tomato chutney and seasonal veggies. Choose from a variety of fun mimosas and bloodies, as well as brunch shooters like jelly donut.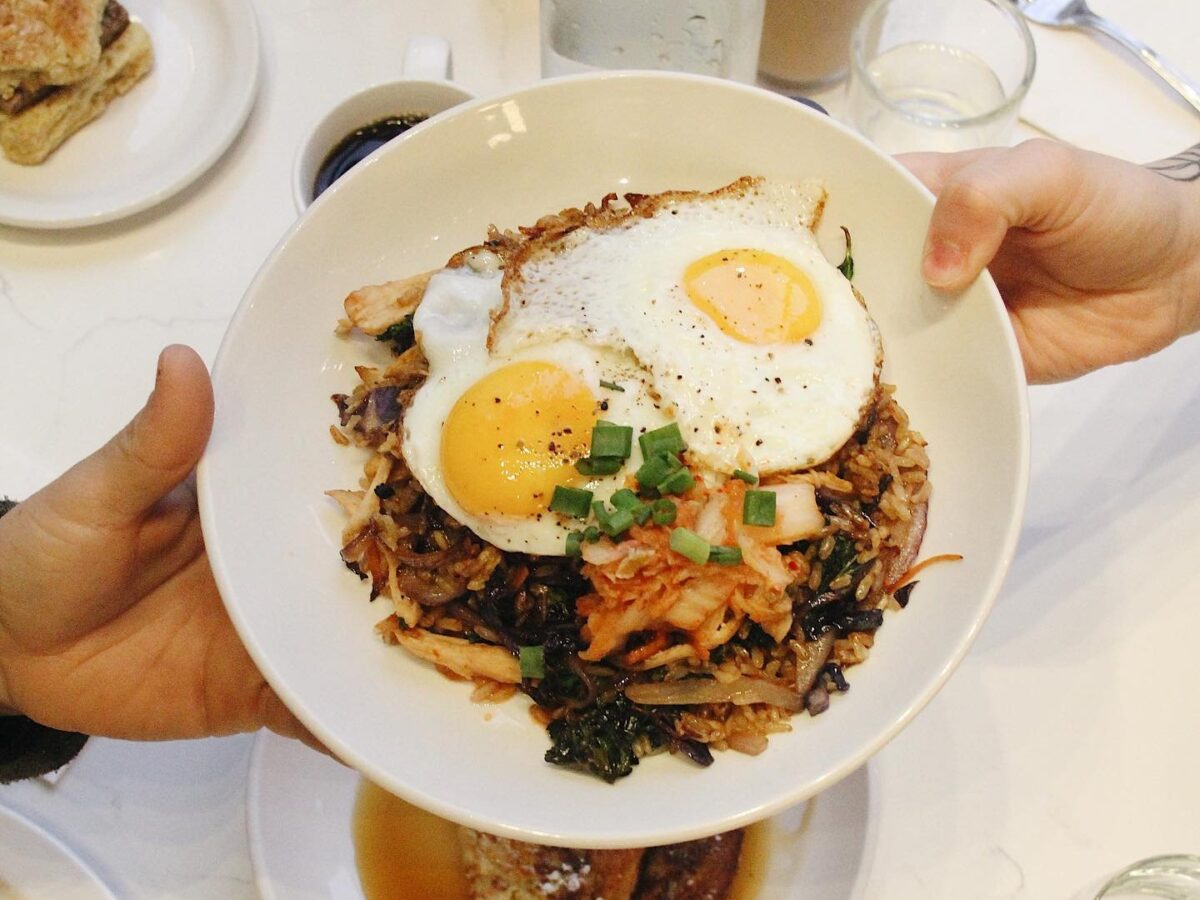 Specializing in modern healthy comfort food, Stockpot features a menu with the freshest ingredients, good-for-you ingredients that translate to the perfect mix of guilt-free indulgence. Look for options you won't find elsewhere like the green Shakshuka featuring tomatillo sauce, asparagus, green chickpeas, kale, herbs and a poached egg with cotija cheese and pita bread. On the sweeter side, check out their irresistible blueberry lavender French toast. When it comes to brunch cocktails, Stockpot doesn't disappoint with a lineup of mimosas (by the glass, bottle or flight), espresso martini or Irish coffee and a classic bloody mary.
Neon Arts District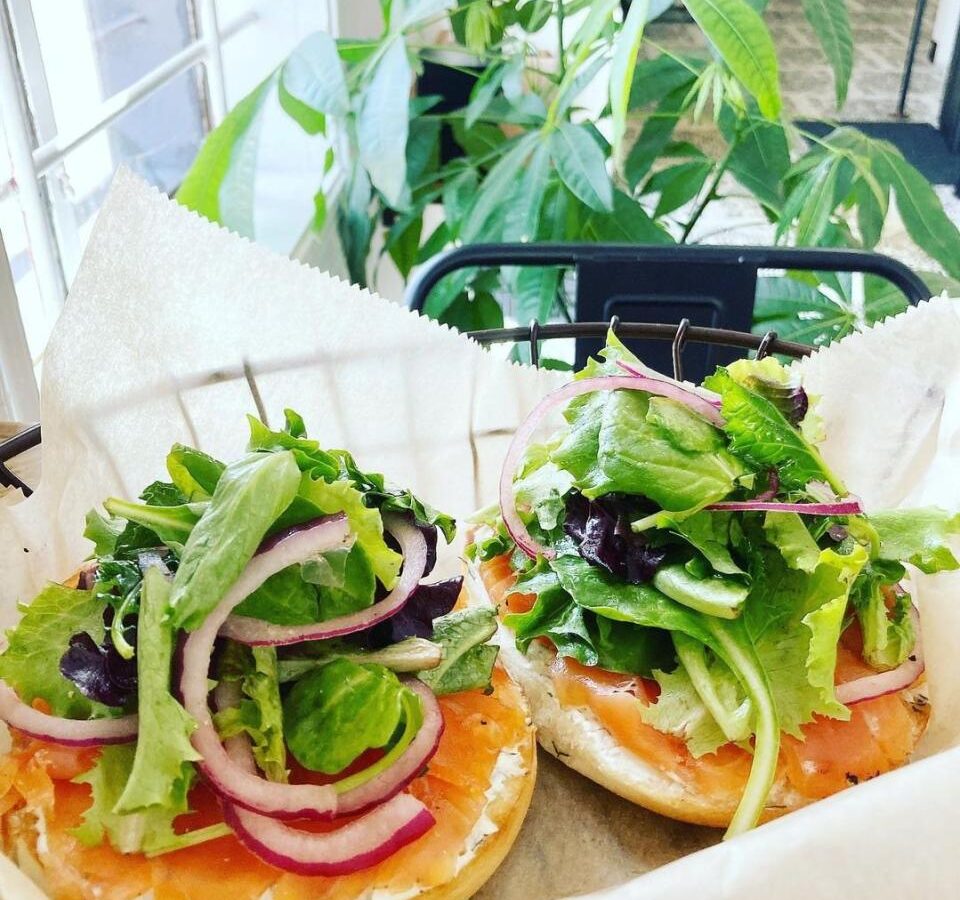 Tucked within the NEON Arts District, Cafe Milo features made-to-order dishes, locally roasted coffee and baguettes from neighboring bakery La Brioche. We recommend their Savory Hash, a gluten-free mashup of potato, bacon, bell peppers, onions, mustard greens and egg, topped with red-eye gravy. Vegan and vegetarian options are also available, including Avocado Toast, avocado drizzled with Green Goddess dressing, topped with pickled onion, radish and field greens on top of Sourdough toast. Brunch is served on Saturdays and Sundays.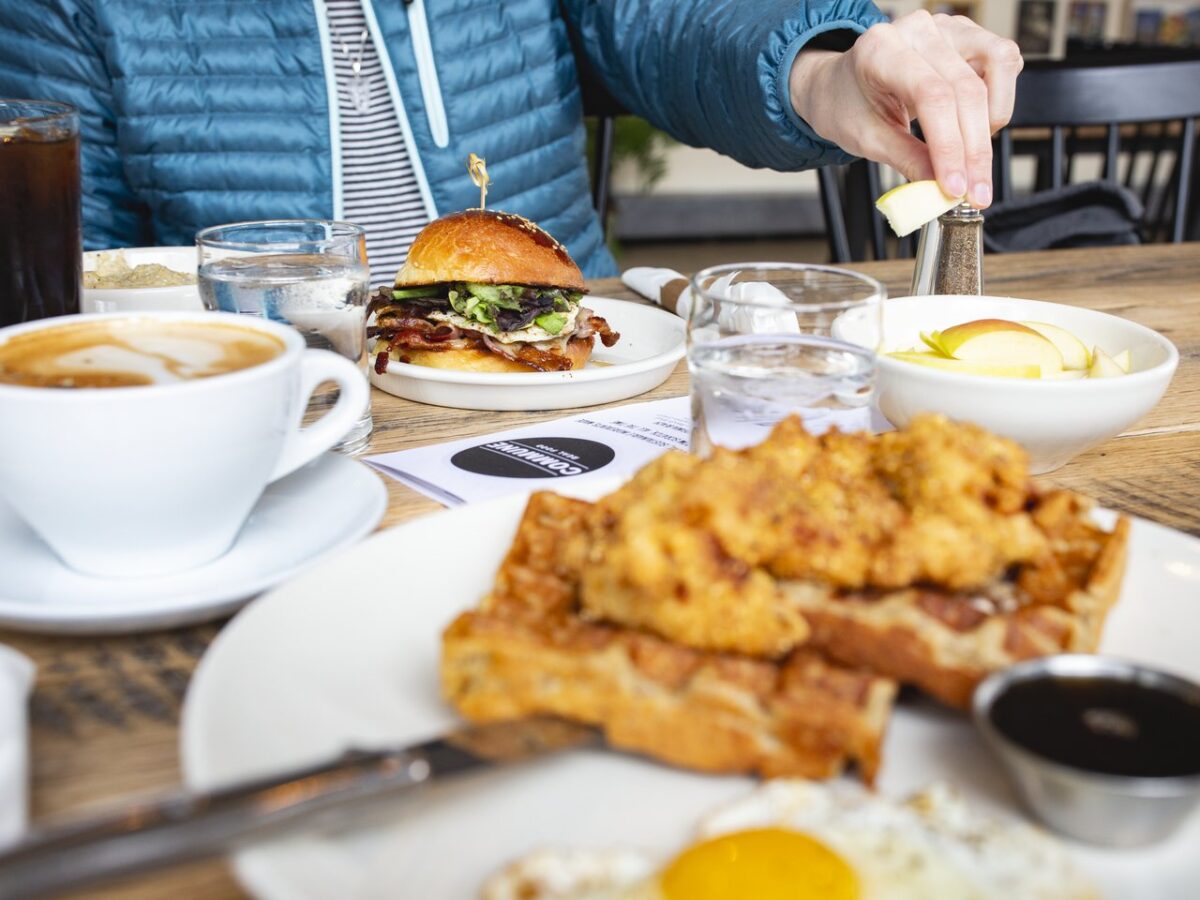 Get a taste of Commune's farm-to-table fare inside their open and expansive dining area with exposed brick in Norfolk's NEON District. Start out with a pimento cheese and pickle board before diving into a cornmeal waffle, pancake stack, crispy potato bowl or sweet potato falafel. You can't go wrong with Commune's coffee selection, or perhaps you'd rather sip on a hummingbird or sorbet mimosa. Keep in mind that Commune is closed on Saturdays but ready to rise and shine on Sundays.
Freemason District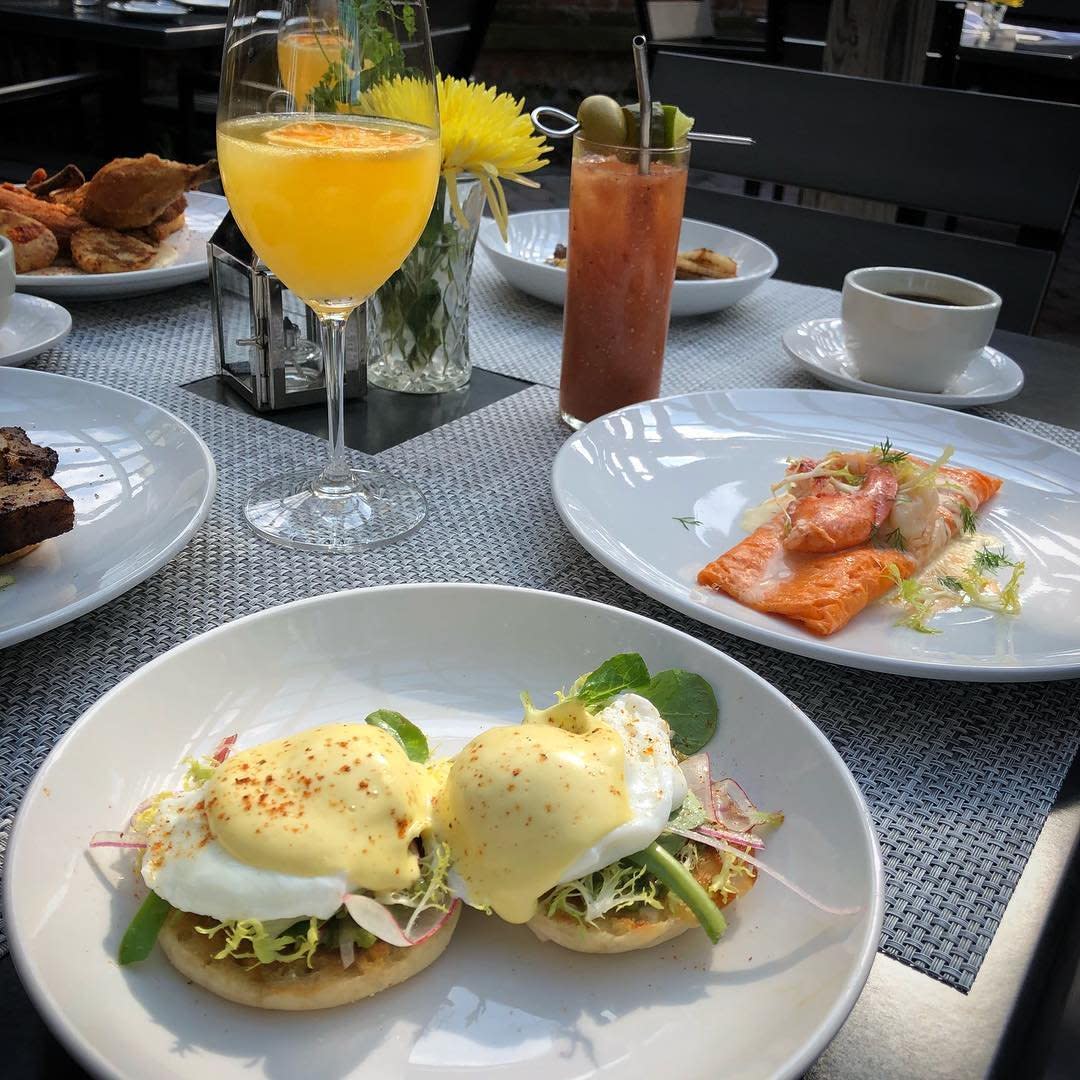 Four Eleven York knows how to whip up some fabulous dishes any time of the day, and they shine bright during rise-and-shine hours. Take advantage of life near the bay by ordering a fried oyster Benedict with Eastern Shore oysters or an oyster po-boy featuring Korean fried oysters with Asian slaw. Step on the healthy side with a farro bowl featuring carrots, peas, blistered tomatoes, creme fresh and an egg. Of course, you can't go wrong with strawberry buttermilk pancakes served with a fresh Carolina strawberry compost. Pair these downright delicious options with a Fairy Kiss (kiwi, zirbenz, lime, sage simple syrup and Prosecco) or a perfectly spiced Bloody Mary.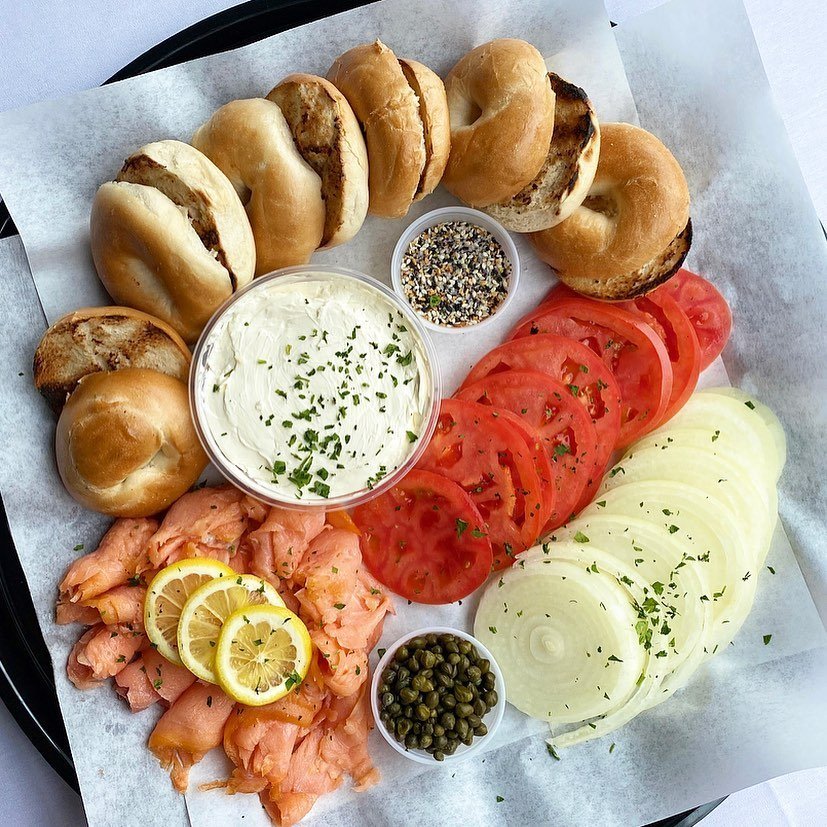 Originally an 1840s carriage house, Omar's is located along the cobblestone streets of the historic Freemason District and serves up scrumptious brunch dishes such as a smoked salmon platter, Nashville Hot Chicken Sammy, Hangover Burger, or a seafood omelet. Opt for something out of the ordinary with their Moroccan Tagine, poached eggs in chermoula (light tomato sauce) with merger (lamb sausage) and breakfast potatoes.
Chelsea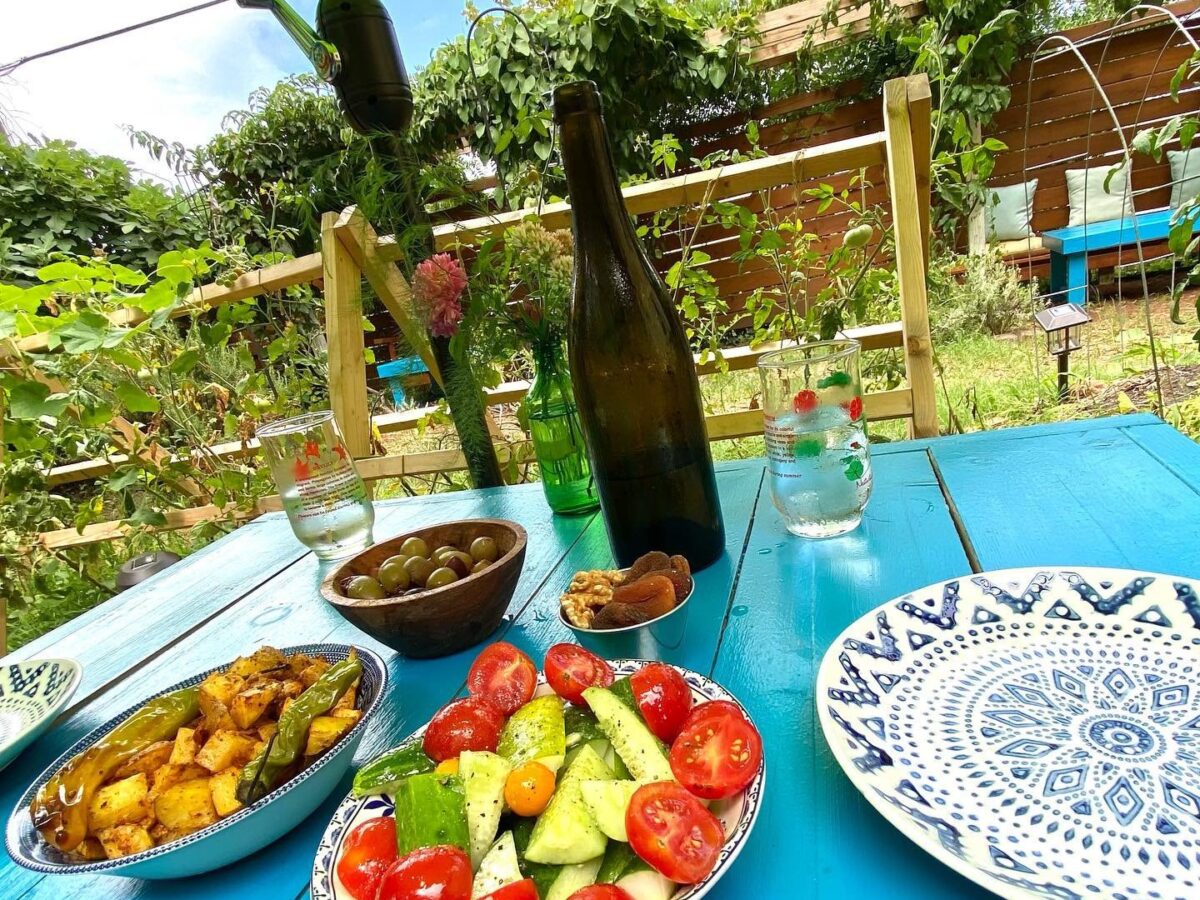 If you like your Sunday brunches to be easy, breezy and intimate, give Grandiflora a try. This vegetarian and natural wine-focused restaurant is situated in a historic home in Chelsea where owners Erin, Jason and Kenny tend to the trees, herbs and flowers that they inherited with the purchase of the property. Grandiflora is a true delight any time you visit, but Saturdays and Sundays are reserved for Turkish breakfast. Three courses take guests on a culinary and cultural journey with fresh options like cucumber salad with Greek olives and dried Turkish apricots, feta and kasseri cheese with tomato-pepper-walnut sauce and tahini-grape molasses on a baguette, and savory pastries with a fried egg. Add a wine pairing or enjoy with their specialty Turk black tea or coffee.
Railroad District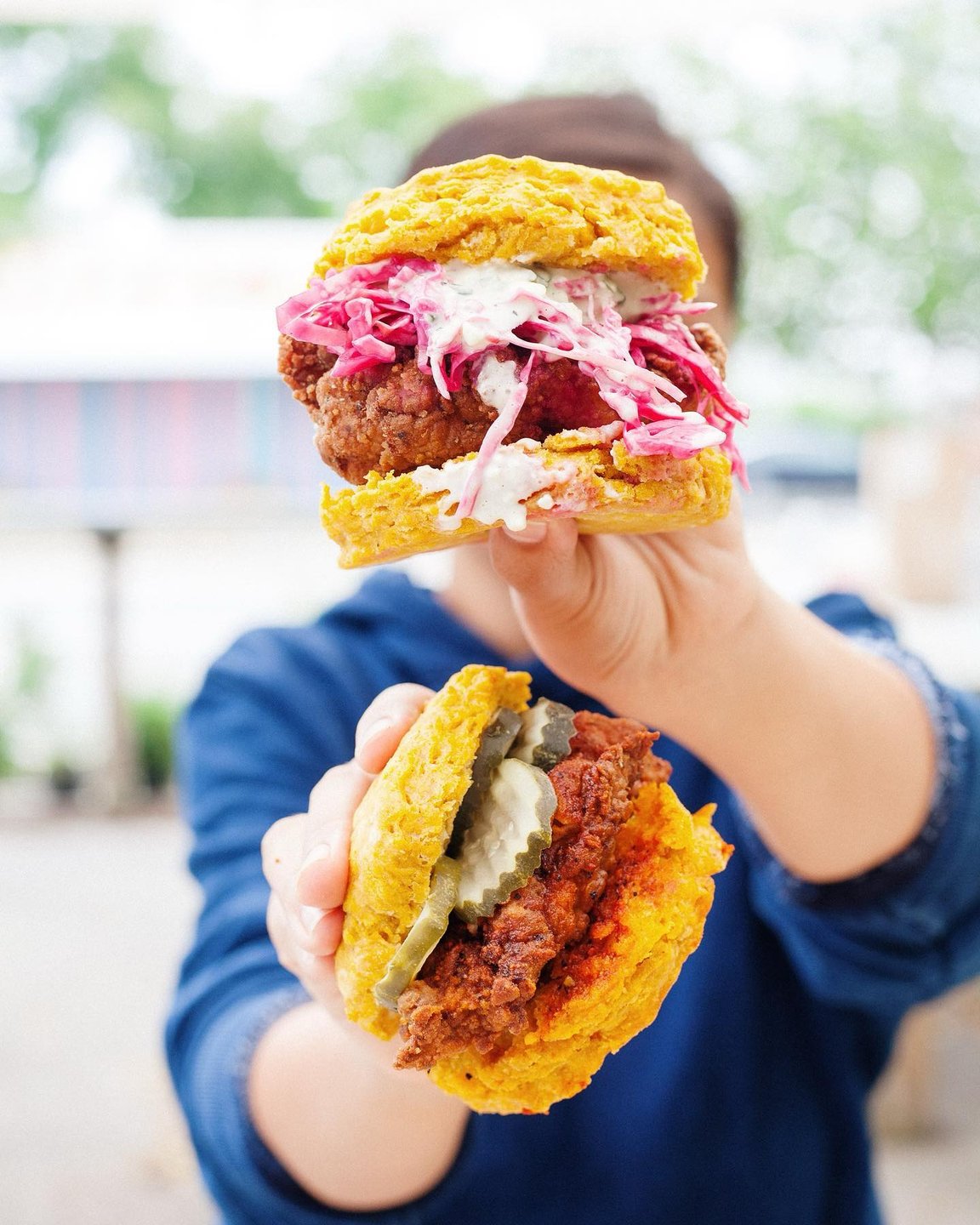 While this isn't your typical brunch outing, you can ask any local for a brunch recommendation and we can guarantee that Handsome Biscuit is near the top of their list. This trendy biscuit shop popped up in 2013 and has been slinging the best breakfast sandwiches ever since. They specialize in sweet potato biscuit sandwiches, like fried chicken biscuits, pulled pork biscuits and more. Their more breakfast-forward biscuit, the Shorty (over hard egg and cheddar with the option to add thick cut bacon or pork sausage) can be paired with their hash-tots to really tie in the brunch vibe. It's common for Handsome Biscuit to have a line out the door, but the wait is well worth it.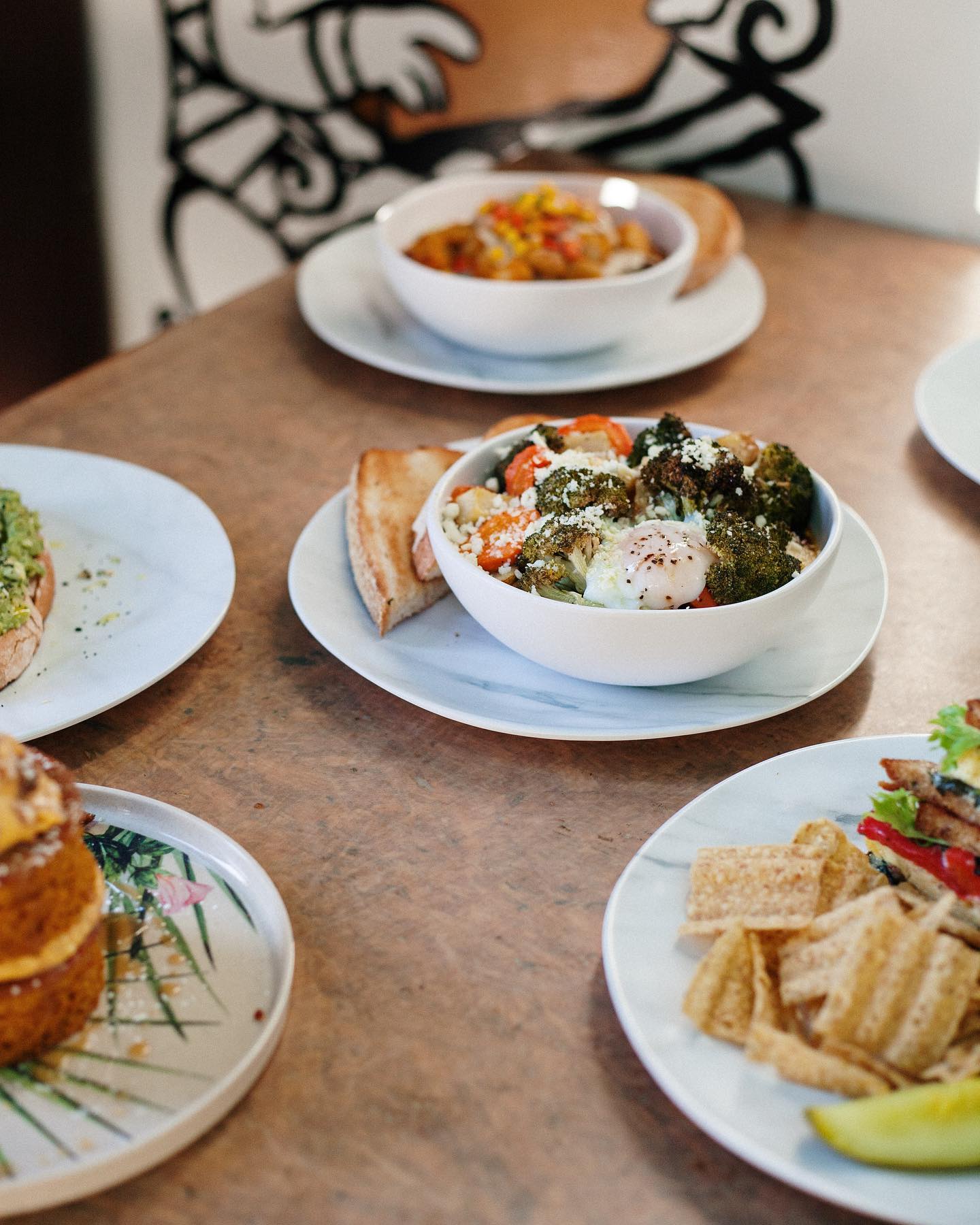 With a name like Toast, you know what's on the menu, but that's where assumptions must end. Toast makes their bread in-house and tops them with everything under the sun. Try the Eggy Dub, two soft boiled eggs on toast with cheddar and ricotta alongside bacon and a side salad, or the Smoked Salmon with creme fresh, pickled onions, tomato and capers. They also have a fantastic selection of chili and grits bowls, sandwiches and sweets. Brunch is offered Friday through Sunday.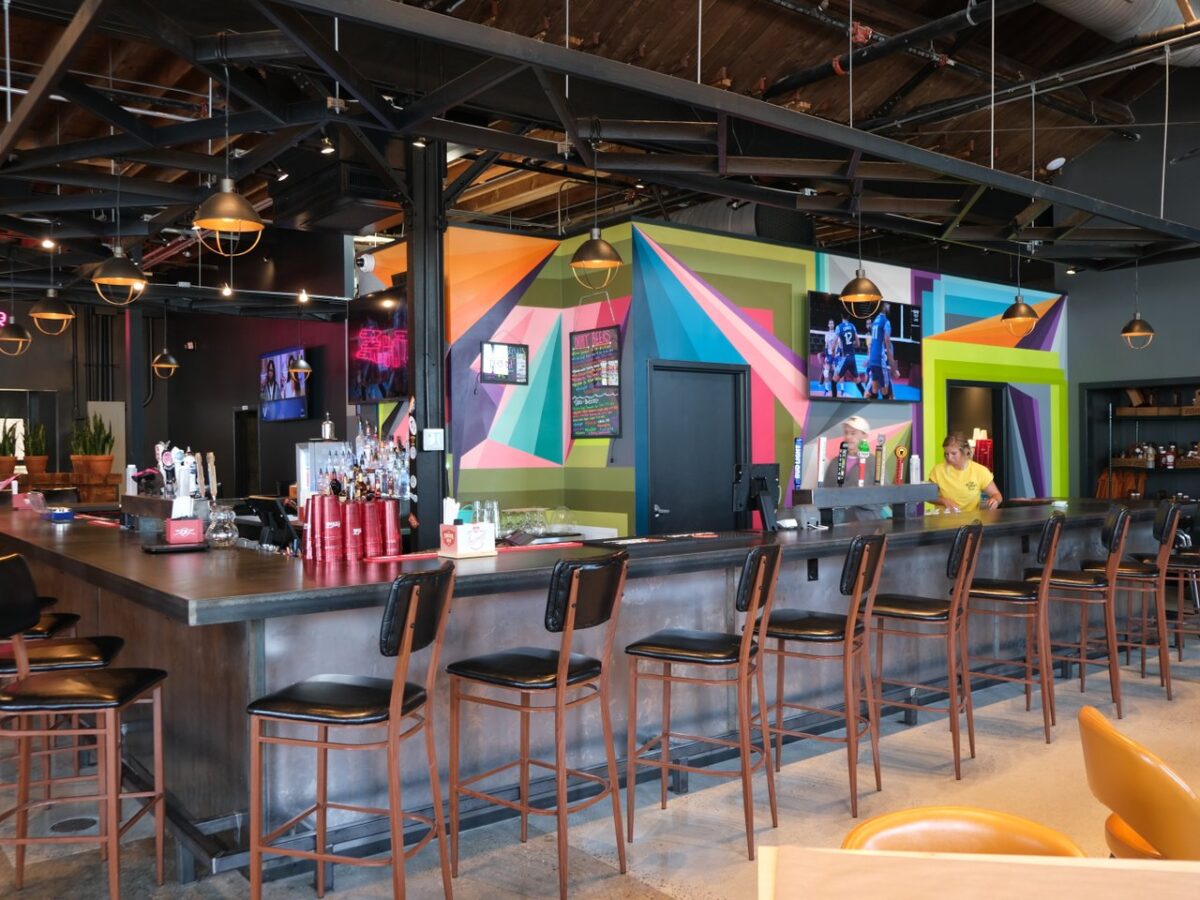 Did someone say bottomless mimosas? The Fishin' Pig offers a choice of pineapple, orange or cranberry mimosas made fresh and ready every Sunday morning from 10 a.m. to 2 p.m. starting at $16.95. These pair perfectly with the restaurant's hearty selection of mornin' skillets, breakfast sandwiches and specialties like biscuits and gravy, French toast sticks and chicken and waffles.
Ocean View and East Beach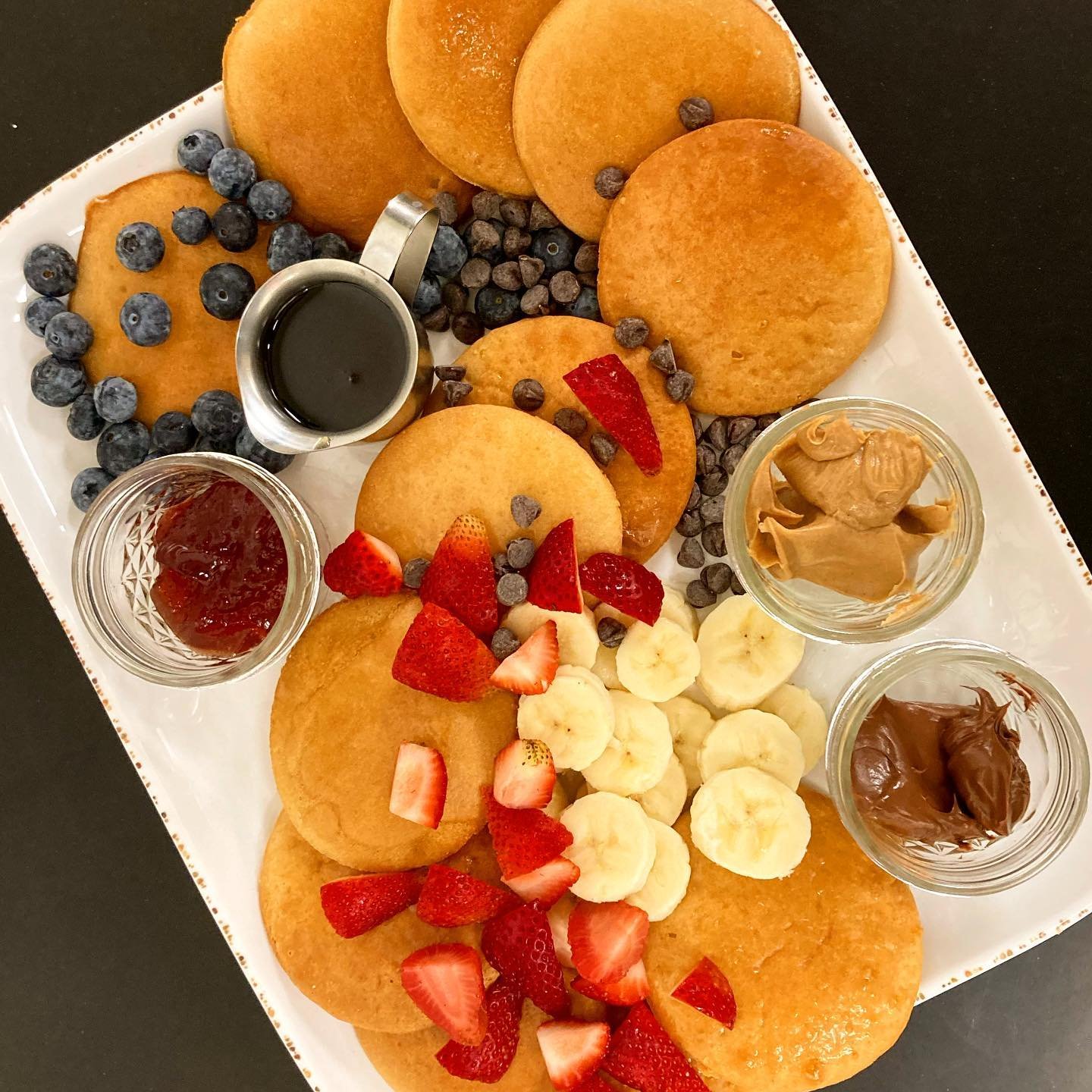 Mudita Cafe & Coffeehouse specializes in internationally inspired craft coffee and tea— rotating specialties seasonally—and also features a variety of brunch options. You really can't go wrong with a sharable pancake platter, especially if it's paired with a mimosa pitcher.
Prefer brunch with a view? Stony's is owned and operated by Chef Stony and Laura Johnson and is located in East Ocean View, offering complete views of the East Beach Marina. Their brunch menu offers typical dishes like Cinnamon French Toast and eggs Benedict, but they also have Southern classics like scrumptious shrimp and grits and, of course, chicken and waffles. We know Bloody Marys and mimosas are a must at any proper brunch, but try a local favorite cocktail that rivals the mimosa, the Orange Crush featuring orange juice, Sprite and flavored vodka.