During your next visit to Norfolk, grab some friends and nosh on a freshly-shucked batch of Virginia oysters. However you like to eat them – raw, steamed, baked or fried – we've got you covered! When you are in the mood for shucks and fun, check out these seven local favorites to get your oyster fix!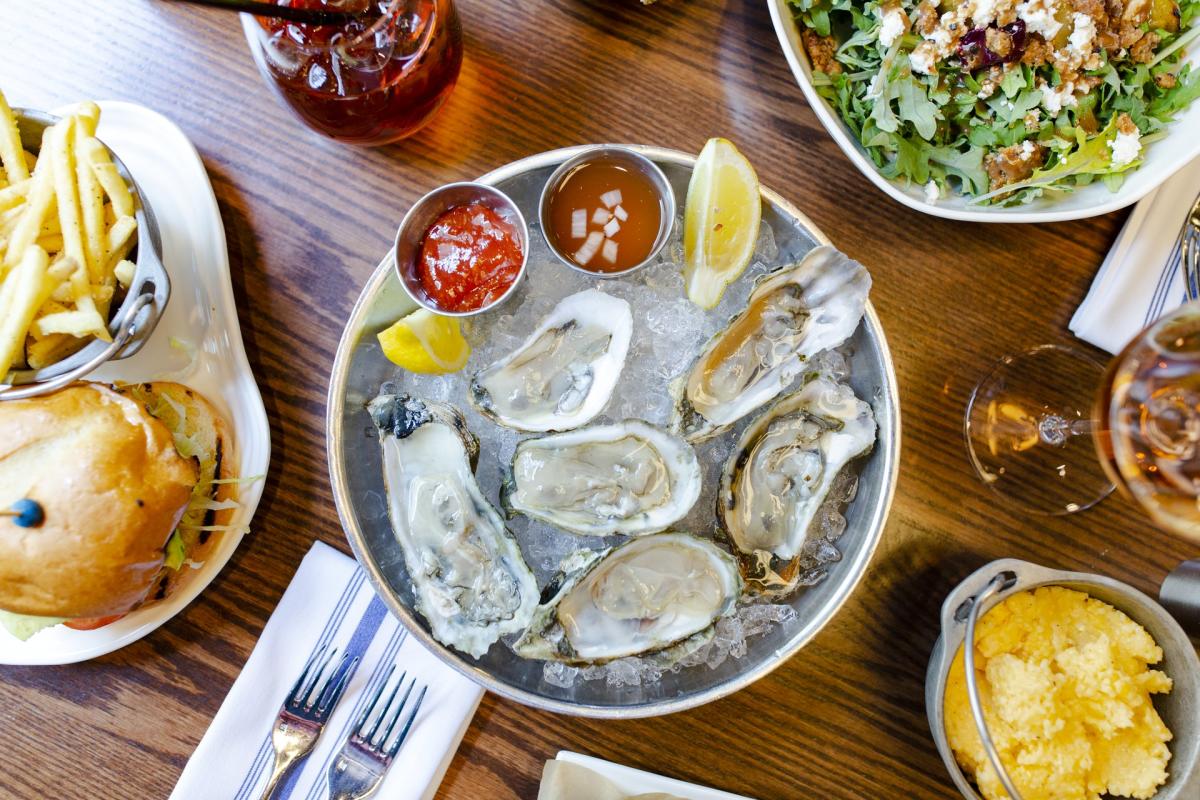 Hilton Norfolk's The Main hotel houses three restaurants in including the seafood restaurant Saltine, located at street level. Saltine offers an airy, open environment, with garage door windows that open to the main streets of downtown Norfolk. Their happy hour oyster deal is all the rave at 50 cents per oyster!
This downtown bistro has been open since 1992 and offers rotating seasonal menus. Chef Todd Jurich uses fresh ingredients from local vegetable gardens and Virginia produce farms. The Bistro holds the Triple AAA Four Diamond Award and serves hand-harvested oysters from Virginia's Eastern Shore.
A traditional steakhouse located in a historic building built-in 1906. Executive Chef Carlton Spurlock brings his culinary expertise to every dish served. Byrd & Baldwin serves up the tastiest James River oysters.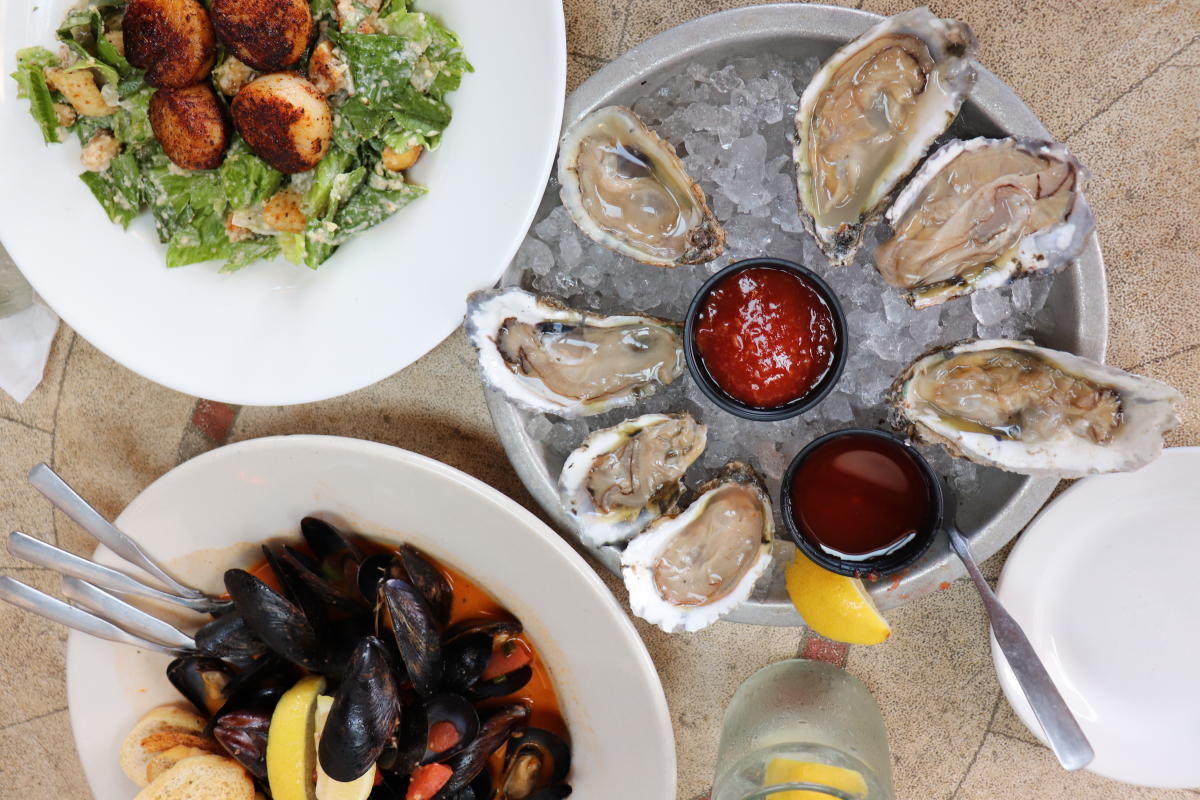 A casual raw bar & grill specializing in oysters, seafood and an array of specialty craft beers. Their oyster menu features favorites from up and down the East Coast. Take a seat at the bar and learn more about the oysters from the bartender, who also tends to the raw bar.
This wharf-themed eatery offers regional seafood dishes and casual cuisine with a full bar and patio. Captain Groovy's proudly serves an array of Virginia oysters in many variations; from oyster stew to East Beach style (topped with spinach, onion, bacon and parmesan cheese).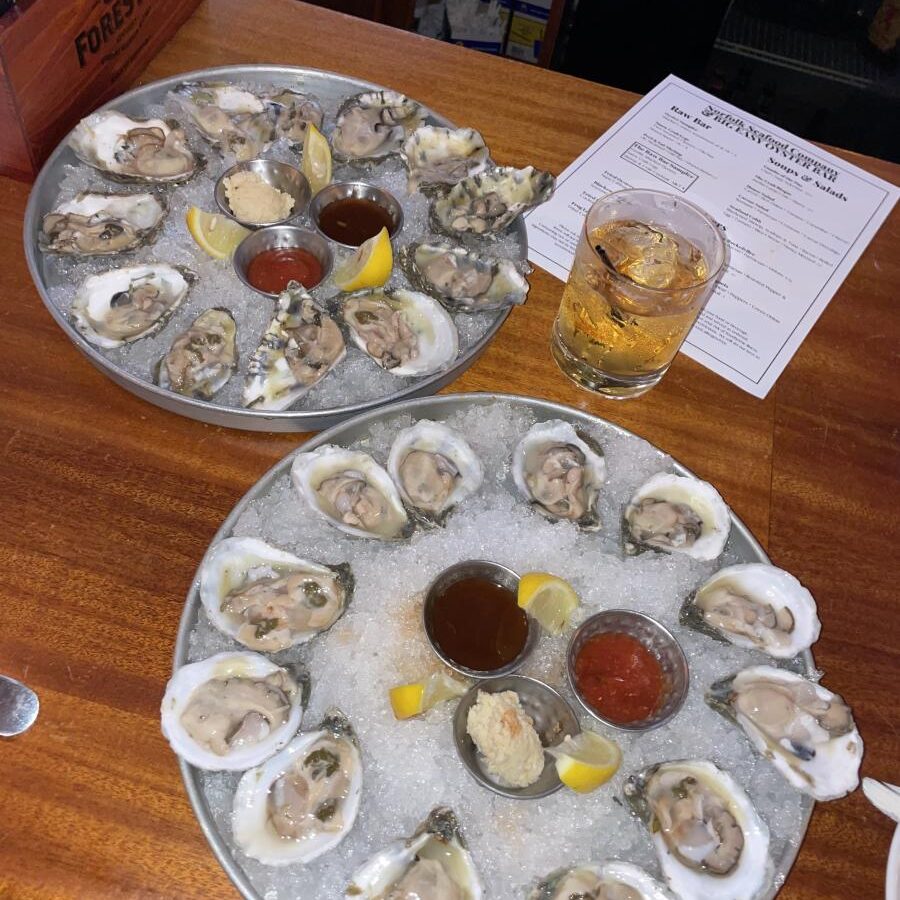 Simply a seafood lover's heaven, Norfolk Seafood Company & Big Easy Oyster Bar is the quintessential seafood restaurant without the fancy prices. Each night, this oyster bar serves up four to seven different types of oysters from the Chesapeake Bay to New England.
Offers freshly caught seafood from Virginia's Eastern Shore, along with dynamite BBQ. Enjoy a relaxed, down-home family atmosphere and daily promotional specials.