If you haven't yet spent a holiday weekend in Norfolk, you're in for a festive treat. There's many ways to get in the spirit of the season, whether watching colorful sparkles bounce on the water from a historic battleship, nostalgically gazing at decorations from cobblestone streets or getting cozy by a fire. Plus, we've got some local sips to help put you in the jolly spirit as well. Here are 18 ultimate Norfolk holiday bucket list items to get you started.
1. Stroll the cobblestone streets of Freemason District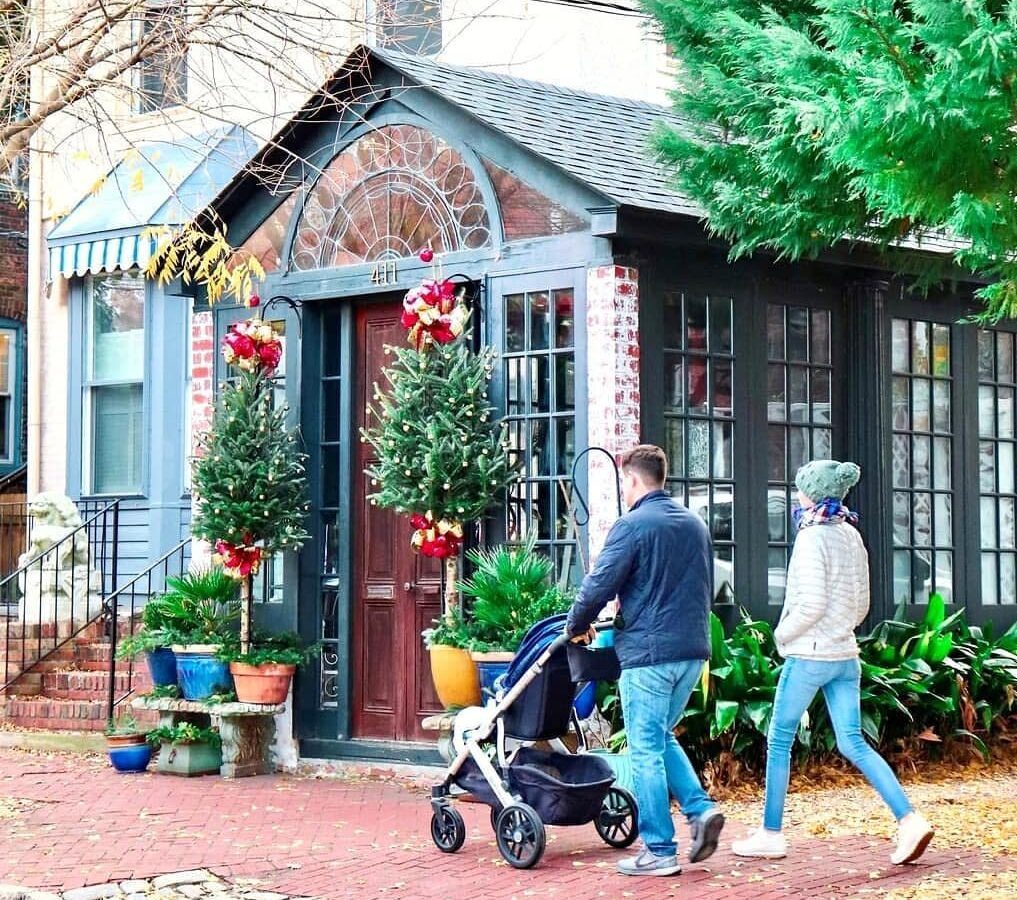 Rebuilt shortly after the destruction of the Revolutionary War, Norfolk's Freemason District features cobblestone streets and beautiful historic homes with colonial architecture. Located along the waterfront, the area's charm provides a perfect location for a festive stroll after a big family meal.
2. Wave to Santa in the Grand Illumination pArade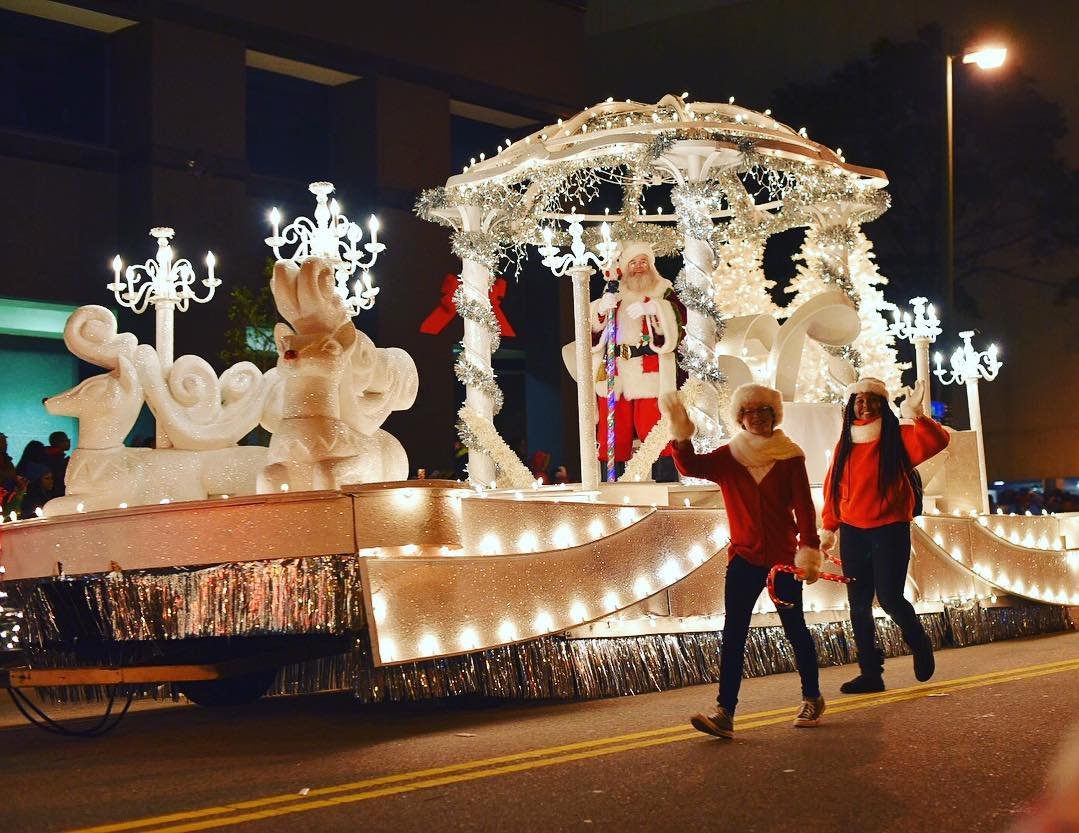 Get your Santa sighting in early this year at Norfolk's Grand Illumination Parade, held the Saturday before Thanksgiving. You'll have an extra pep in your step with the music from talented marching bands as you watch a creative show of vibrantly colored and brightly lit floats pass by. Stay until the very end to get a glimpse of the big guy in red. This year, the 36th Annual Grand Illumination Parade takes place in Downtown Norfolk on Saturday, November 19 at 7 p.m. The theme of this year's parade is "Holiday Magic," so get ready to see the streets filled with all things holiday!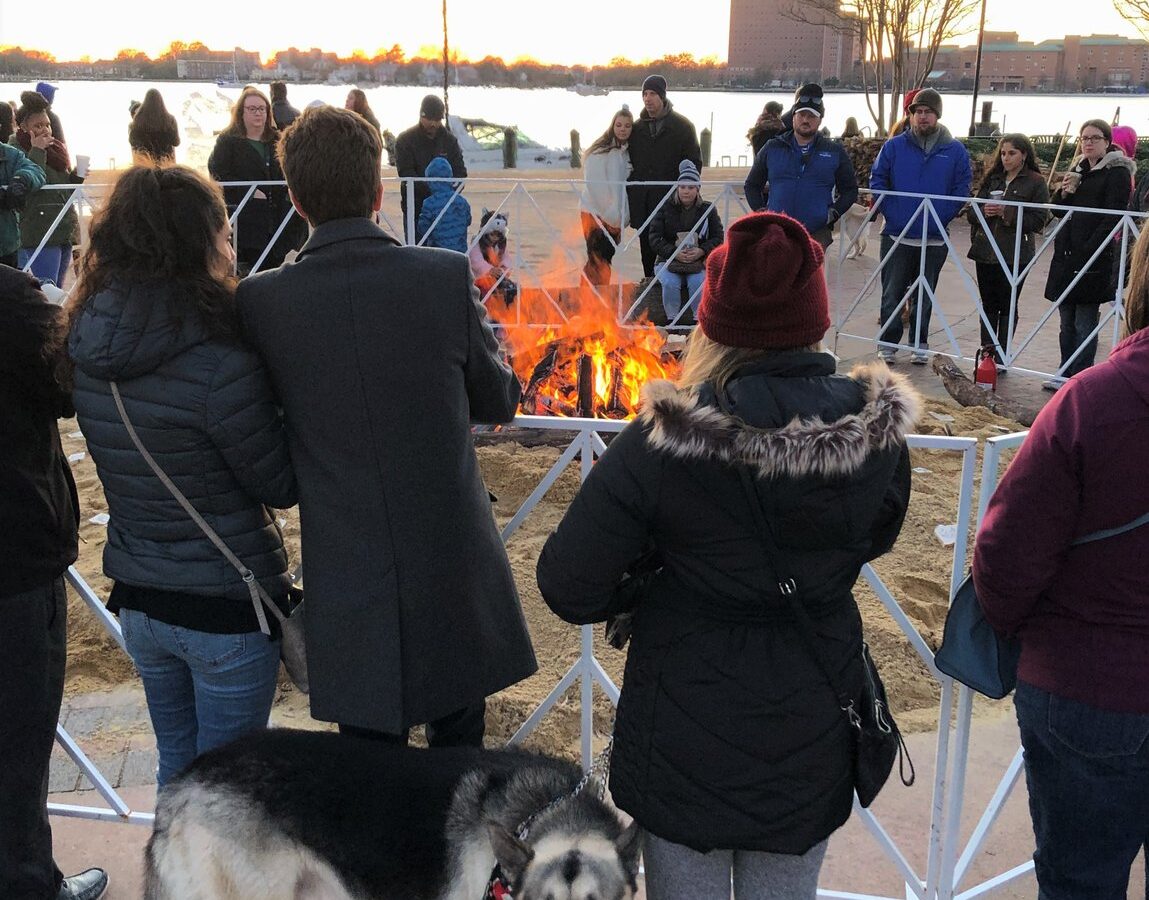 Shop local, visit Santa, and welcome in the holiday season at the 9th Annual Holiday Yule Log Bonfire & Christmas Marketplace on Saturday, December 3, 2022, from noon to 8 p.m. at Town Point Park along the Downtown Waterfront Norfolk. The free event features an expansive shopping experience showcasing local small businesses and artisans, a cozy bonfire, a live ice carving demonstration, seasonal cocktails and warm beverages, plus free Santa Claus visits, all in a beautiful, snowy winter wonderland along the Elizabeth River.
This year, the event also presents even more specialty, family-friendly entertainment. Look for the Santa Express train rides, fun and games with DJ Melody, holiday-themed arts and crafts, meet and greets with Disney princesses and much more. Also new this year is the Sensory Inclusive Zone, a dedicated area for those wanting a break from the noise, action and crowds. The area will be staffed and be designated for families with special needs.
4. Sip a Grand Illumination Cocktail from Gershwin's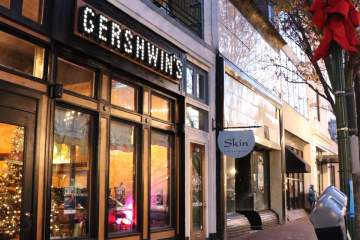 Located amid the hustle and bustle of Granby Street, also historically known as Norfolk's "restaurant row," you'll find Gershwin's, a classy piano lounge, lit up by vintage marquee lights. At night, a large Christmas tree glitters from the front windows as performers sing and play jazz music to a captivated audience. Settle in under chandeliers reminiscent of the 1930s and warm up with their signature cocktail, Grand Illumination. Given the same name as Norfolk's famous holiday parade, the Grand Illumination cocktail is crafted from Maker's Mark and orange peel smoked tableside with cherry wood.
5. Snuggle up at an outdoor fire pit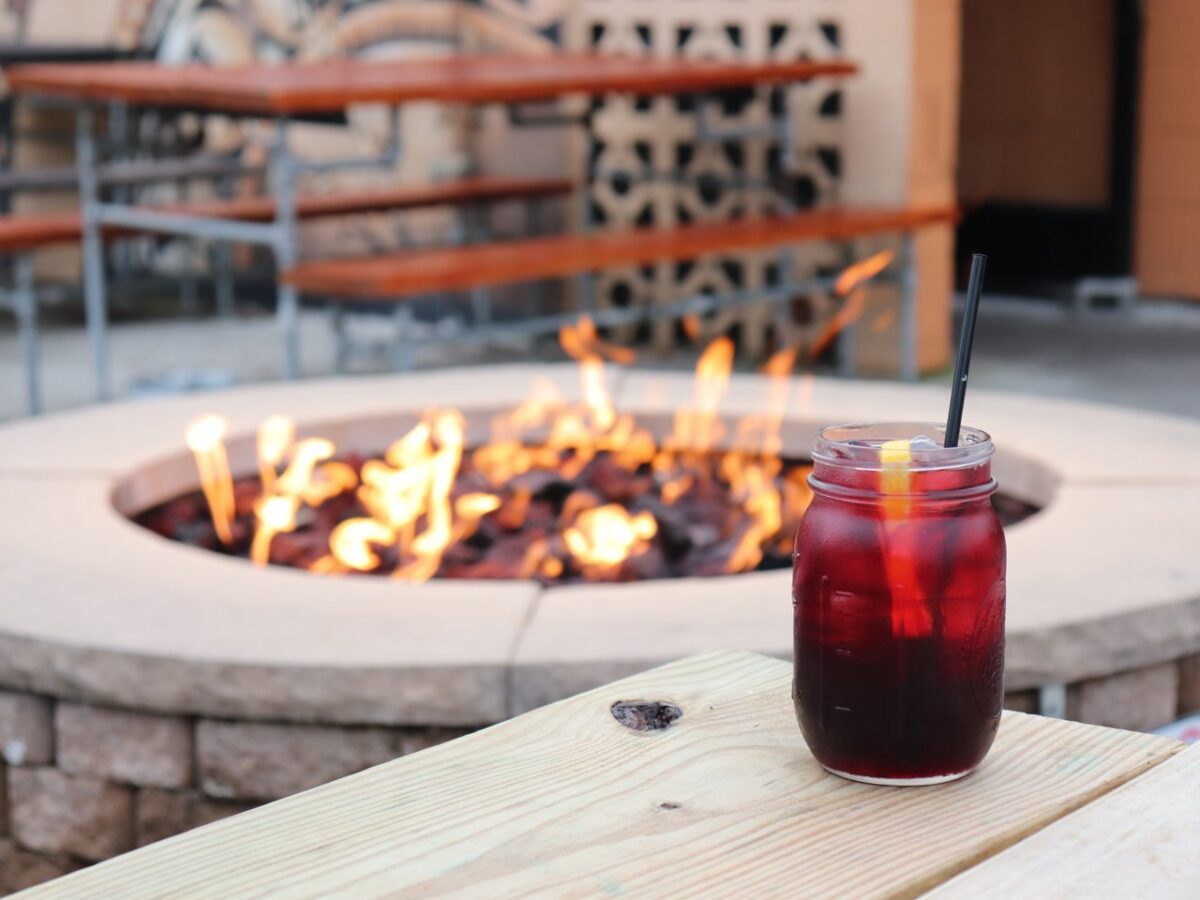 Baby, it's cold outside in Norfolk during the winter! Snuggle up at one of our many outdoor fire pits and grab a snack, cocktail or glass of wine.
6. See the lights at Norfolk Botanical Garden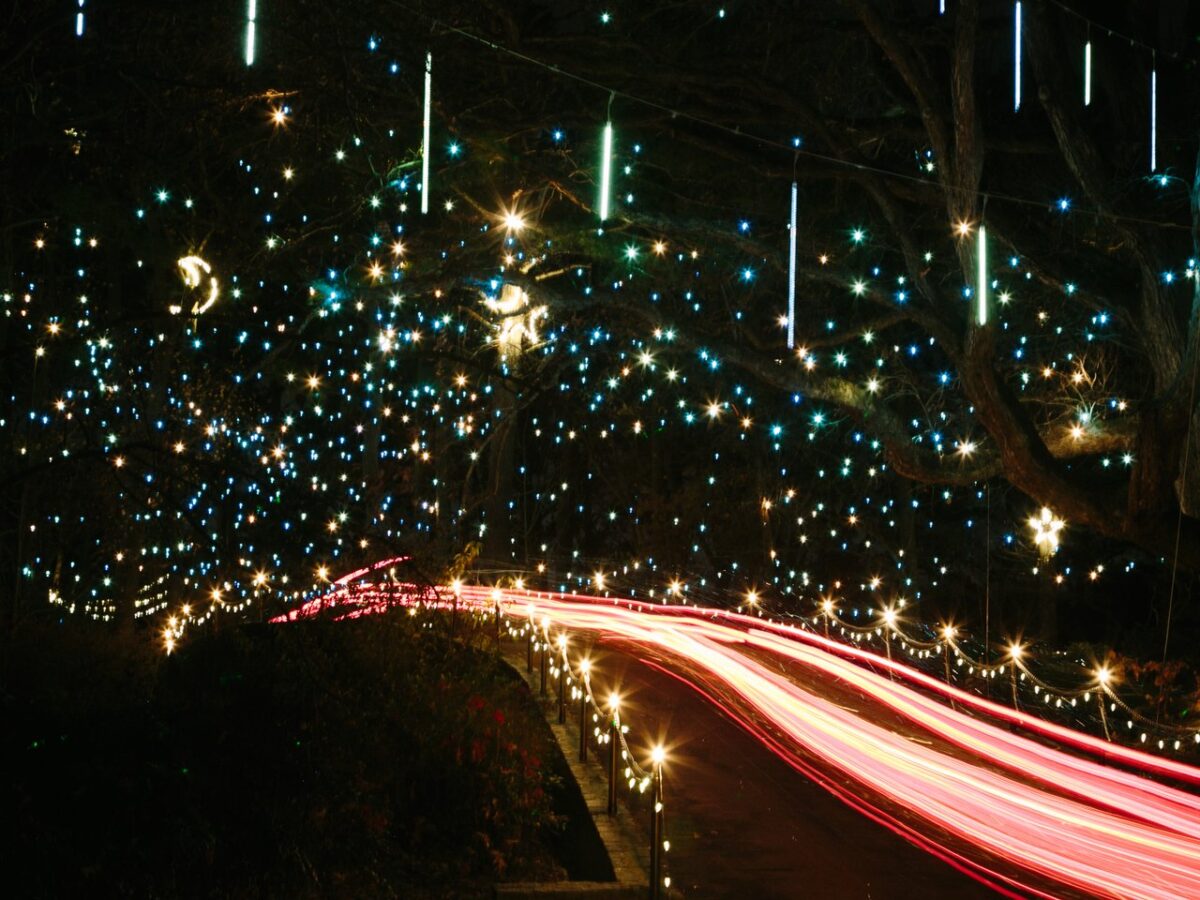 The Garden of Lights at the Norfolk Botanical Garden was named one of the "best botanical garden holiday light shows in the country" by USA TODAY. Walking through this dazzling display is a magical experience for the whole family.
7. Try the Holiday Helper IPA at Smartmouth Brewing Co.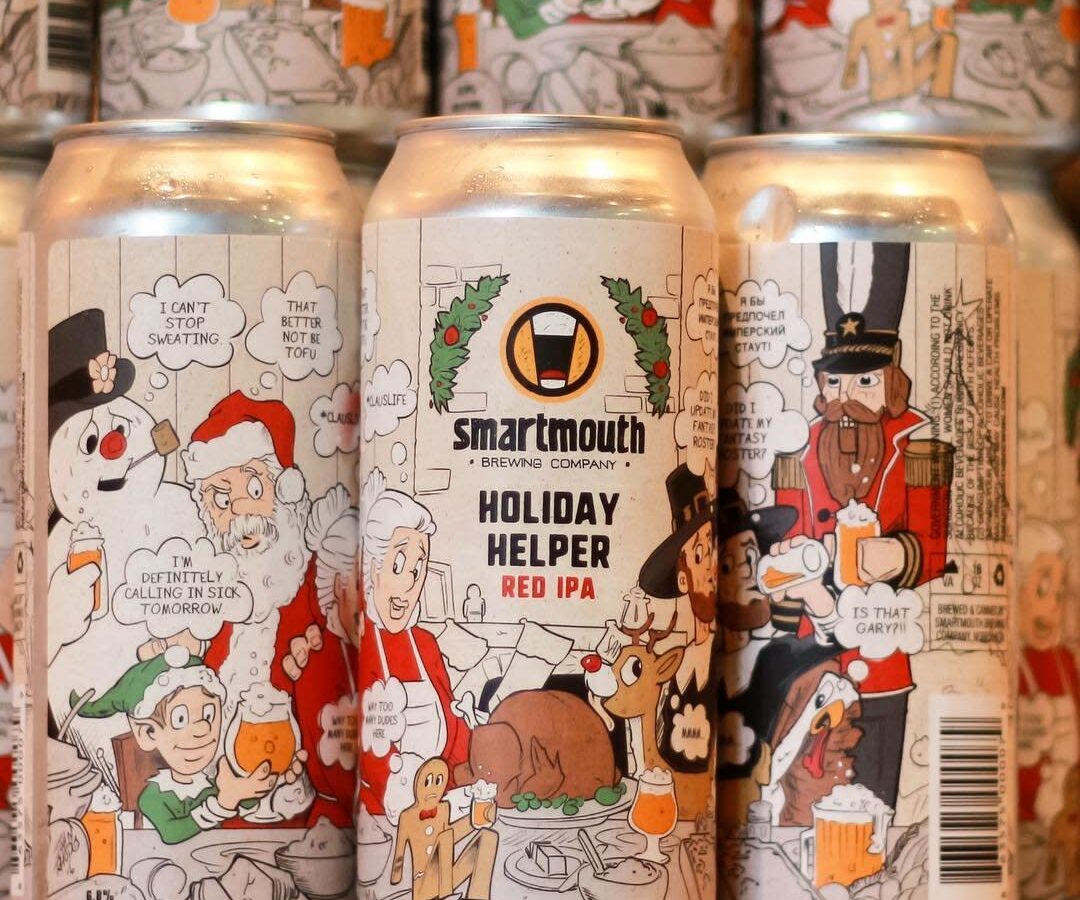 Smartmouth Brewing Co.'s Holiday Helper IPA-Red is a local wintertime favorite here in Norfolk. Find it on tap at the brewery's headquarters, located on the banks of the Elizabeth River. Bring the pup to have some whole-family fun.
8. Start Holiday Shopping in Ghent
Head to Ghent on Sunday, Dec. 4 for the neighborhood's Second Annual Holiday Market in the green space of Blair Middle School. This Markers Market will have local food and farm, local art, handmade jewelry, wood crafts, handwoven items, local artisan foods, local treats for your fur kids, local artisan soaps, pottery and so much more.
9. Finish your shopping Early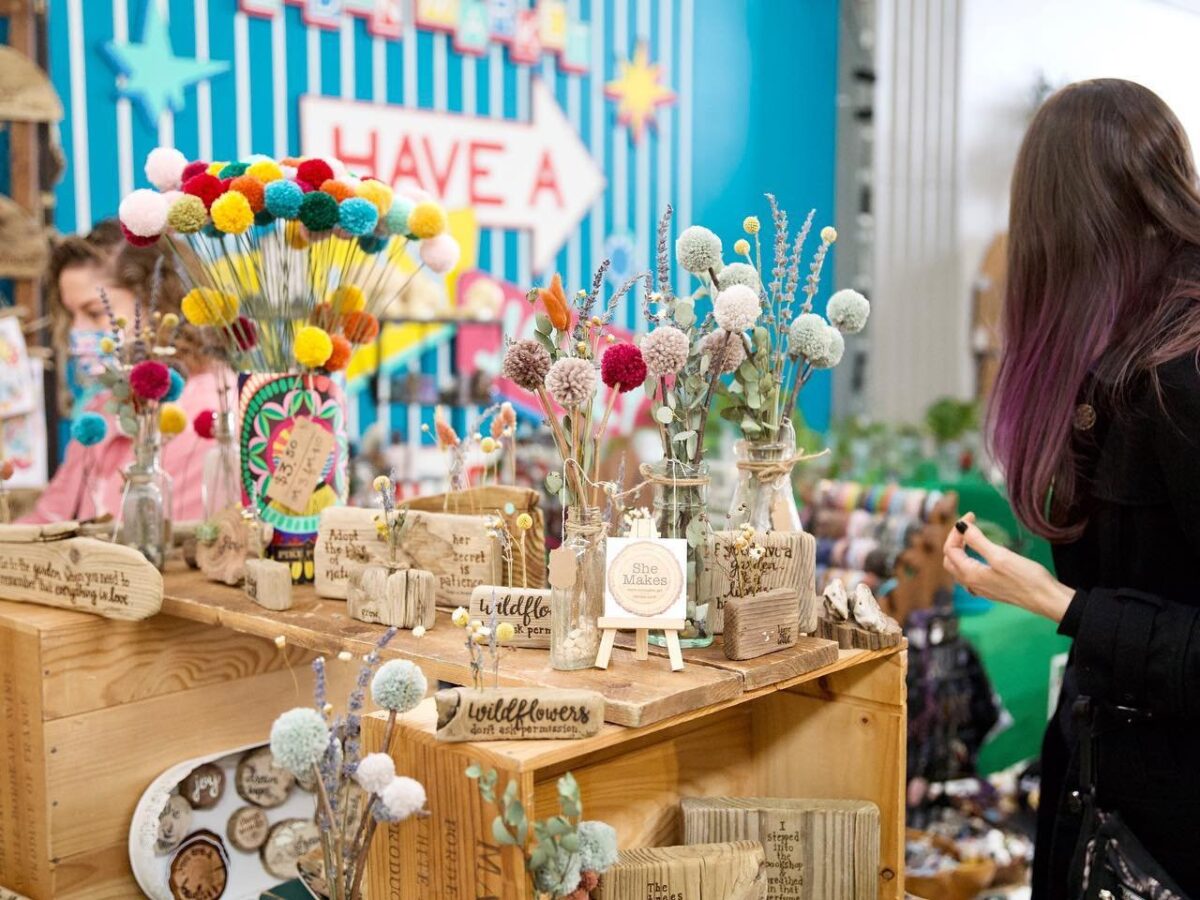 10. Enjoy Festive Treats at The Birch
Holiday desserts are delicious, but they're even better when you don't have to make them for yourself. Norfolk's Chelsea neighborhood stays abuzz year-round, but the vibe is electric during the holiday season. Delight in The Birch's cider or mead while you devour a delectable Apple & Peach Cobbler, Virginia peaches and apples soaked in spiced cider, topped with a brown sugar cinnamon walnut crumble and served with house-made gelato.
11. Admire the giant tree at Townebank Fountain Park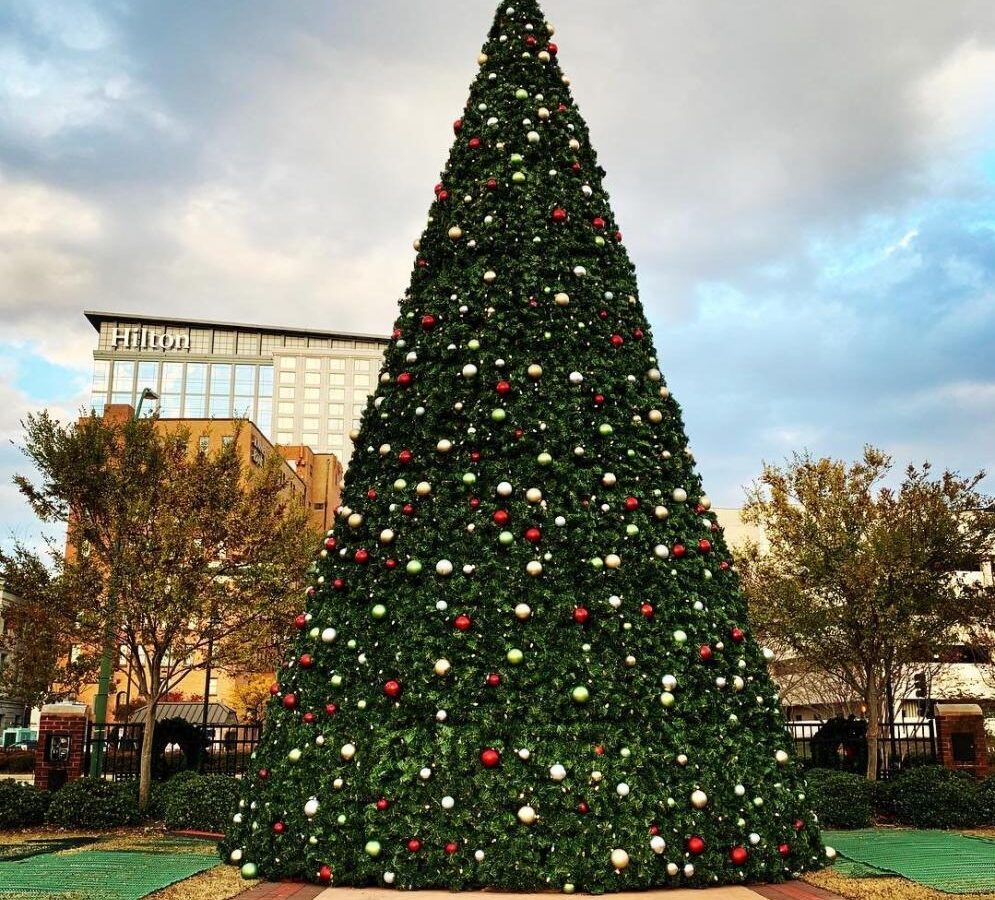 The massive Christmas tree located on the waterfront in Townebank Fountain Park provides a great location to snap cute holiday photos. Afterward, stop by Waterside District next door for yummy food, or walk through the park to Nauticus where you can explore Winterfest.
12. View Holiday Decor at The Main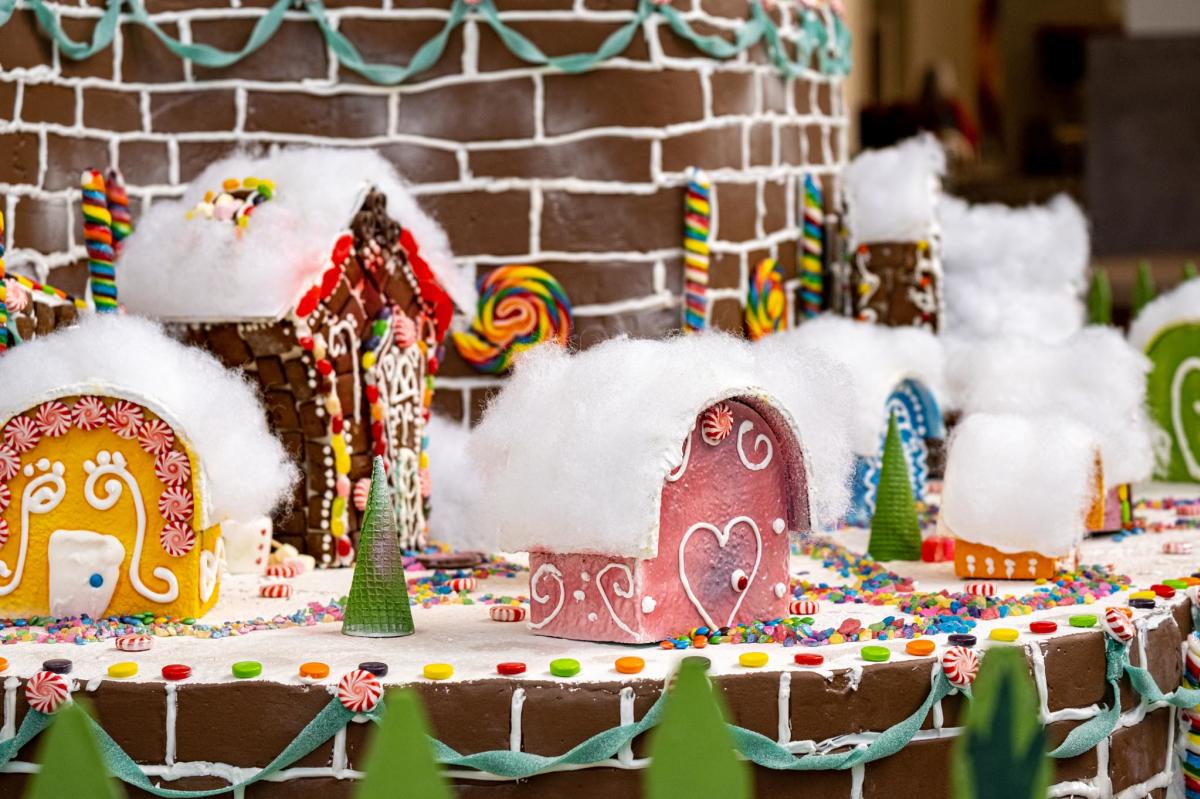 Marvel at the Hilton Norfolk the Main's holiday decor as all corners of the hotel will be decked out in Christmas trees, poinsettias and their larger-than-life gingerbread house. This scrumptious holiday gingerbread house is constructed of 10 gallons of syrup, 500 pieces of gumdrops and 100 pounds of butter! Wander the levels of the hotel, grab a brew at the outdoor rooftop restaurant, Grain and you'll be living the life like Kevin from "Home Alone 2" at the Plaza!
13. Cruise around looking at lights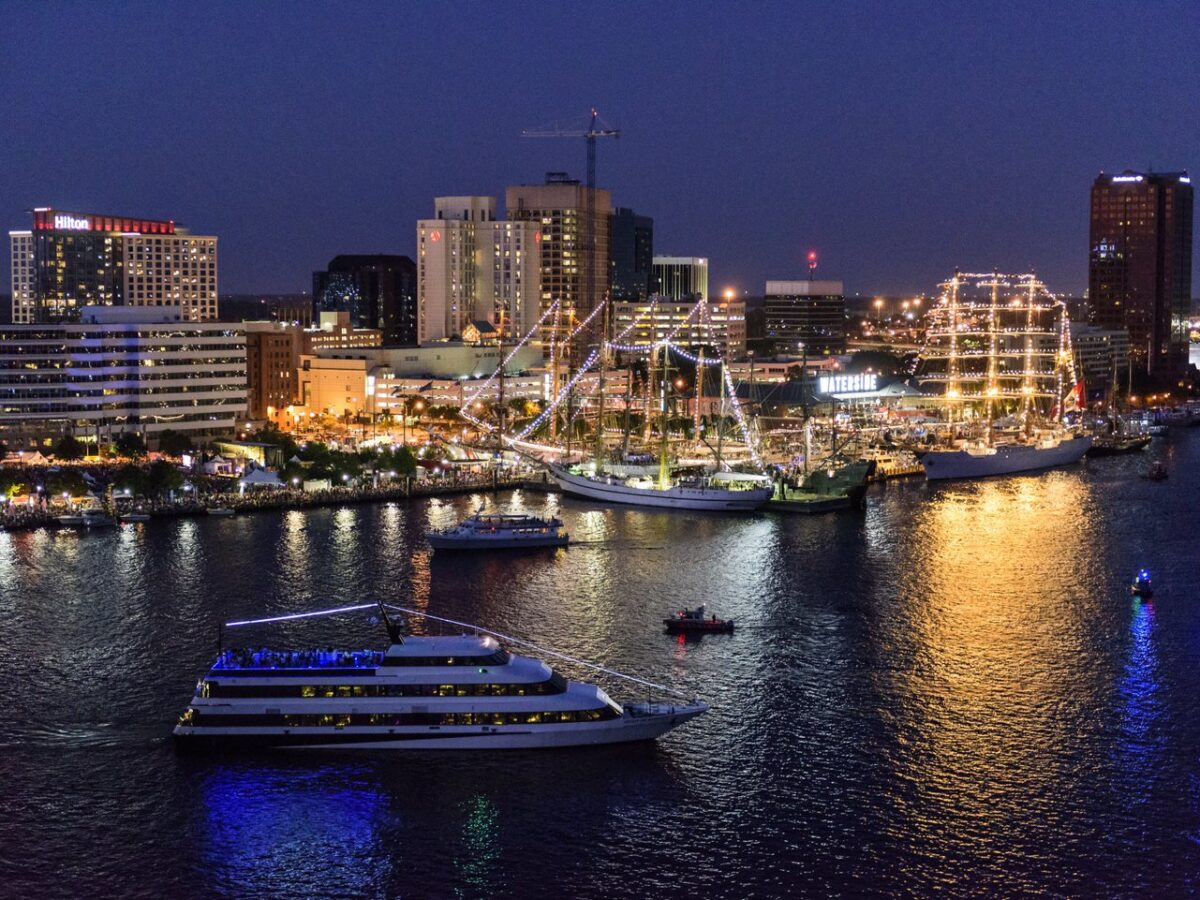 There's nothing like seeing our city aglow, and quite frankly, there's no better view of Norfolk's illuminated skyline than from the water. Book a holiday cruise with City Cruises Norfolk to experience the festive feel of the holiday season from the beautiful waters of the Elizabeth River. City Cruises features a fabulous dinner buffet along with cocktails available for purchase and a live DJ. You can also book their New Year's Eve Signature Dinner Cruise to ring in the next year in the best of style.
14. Pop Bottles at Waterside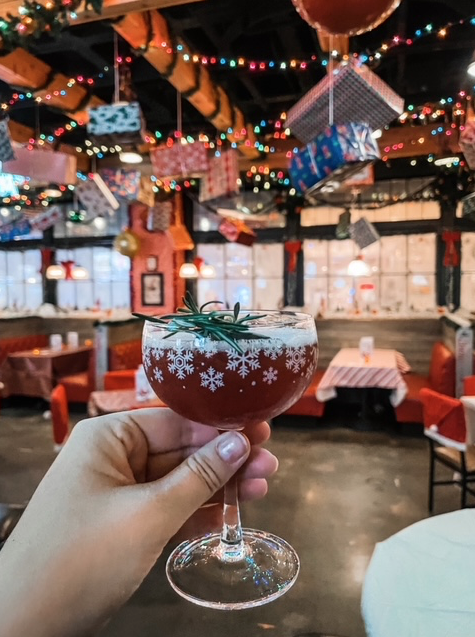 The tree isn't the only thing getting lit this year. Waterside District is hosting Miracle on Waterside: A Holiday Pop Up Bar featuring over-the-top, holiday-inspired cocktails and the nostalgic energy of the best office party you've ever been to. Reservations are limited, so book your Miracle experience now!
15. Search for tiny elf doors. No, really.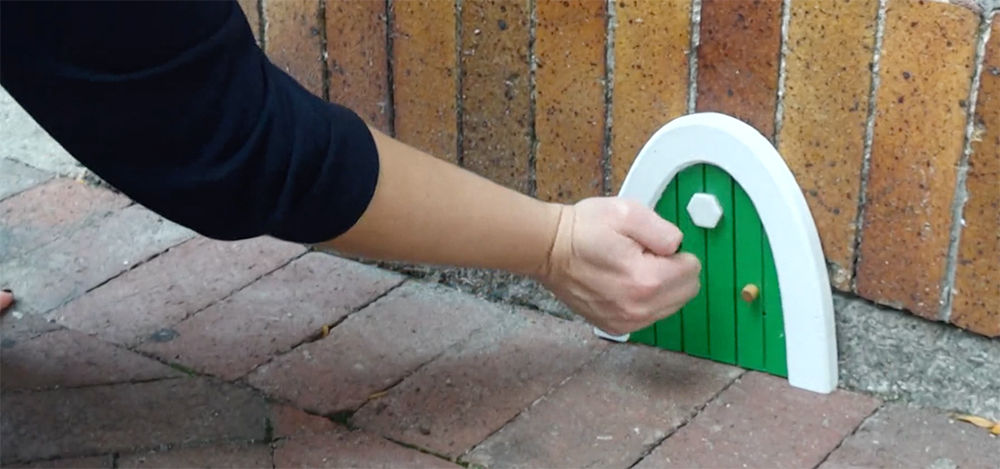 Magic is around every corner in Downtown Norfolk, as 100 tiny elf doors have appeared all around the city! This seasonal scavenger hunt will take you on a fun journey all throughout Downtown Norfolk. You can find these magical doors near theaters, restaurants, parks and any other places elves may gather throughout Downtown. At WinterFest on the Wisconsin, 15 cheeky elves have also hidden doors with waterfront views!
16. Take a spin on the ice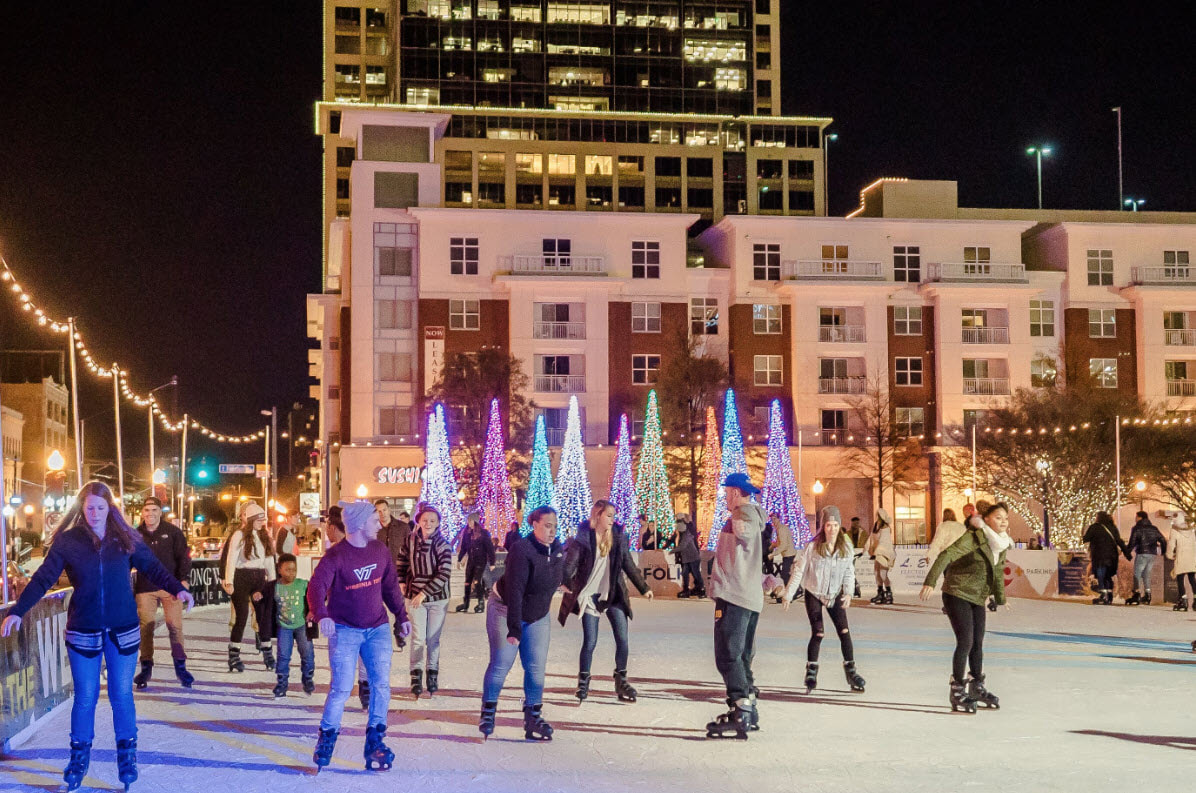 From November 25, 2022 to January 16, 2023, you can take a spin on the ice in the heart of Downtown Norfolk at the seasonal rink at MacArthur Center. Come for Cheap Skate Tuesday (Nov. 29, Dec. 6, 13, Jan. 3, 10) for $3 off admission!
17. Pay a visit to the Jolly Guy in Red
Santa has arrived to MacArthur Center and is ready for meeting, greeting, picture taking and list making. Bring the whole family, and on select dates (Nov. 28 and Dec. 5), bring your furry family members too for Pet Photos with Santa! Also, in partnership with Autism Speaks, Santa will be available on Sunday, Dec. 4 for a sensory-friendly experience so families can capture magical holiday photos.
18. Gather a group for a holiday trolley tour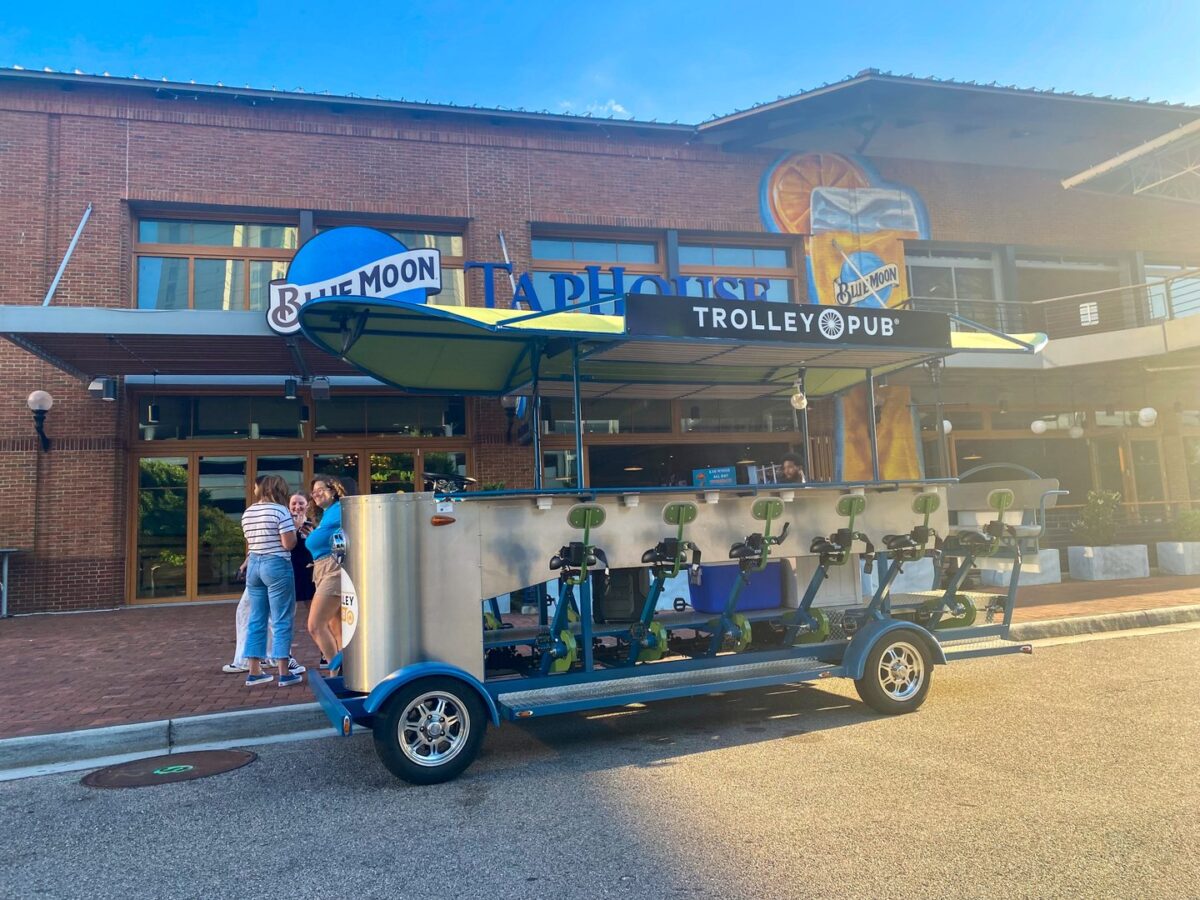 What's better than a pedal-powered, eco-friendly, pub-crawling trolley tour to accommodate you and 13 friends? You can rent the Norfolk Trolley Pub to peddle through the beautifully lit streets of Downtown as a spectacular holiday experience. You'll choose two or three places to stop and imbibe during your tour, and the rest is up to you and your group!