Home to the world's largest naval base, Norfolk has become home for many who served in the military. You will find that veteran-owned businesses are scattered throughout Norfolk. Each has its own unique story on why they decided to permanently plant roots here by starting a business and we're here to tell their stories. Enjoy this roundup of restaurants and breweries where you can personally support and thank a vet this Veteran's Day!
Pendulum Fine Meats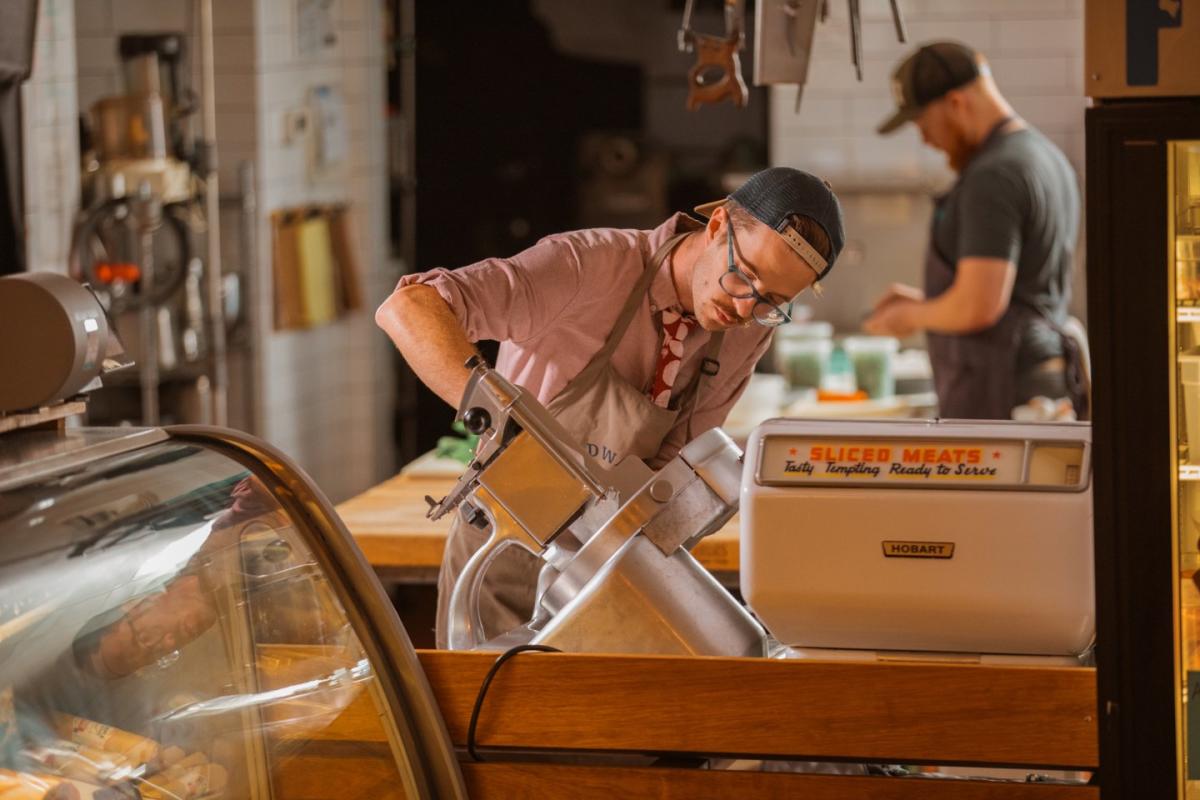 Owner, Dylan Wakefield, was in the Navy for eight years as a chef on submarines. Once his navy career ended, he wanted to continue his passion for food and recognized Norfolk's need for a neighborhood butcher shop. In 2014, Dylan and his wife, Dana, decided to open Pendulum Fine Meats. Pendulum is by no means your stereotypical, intimidating butcher shop; in fact, it's just the opposite. Locals pop in and out, friends gather around family-style tables for lunch and Dana's mother makes desserts from scratch. Their lunch menu is drool-worthy and because they're a whole animal butcher shop, no piece goes unused. The pork bones are shared with a local restaurant, Alkaline to make their ramen and collaborations with local breweries (like Smartmouth and Benchtop) are common. Dana and Dylan love their location in the Ghent neighborhood for its historical buildings, sense of community and walkability — we know you will too!
The Bold Mariner Brewing Company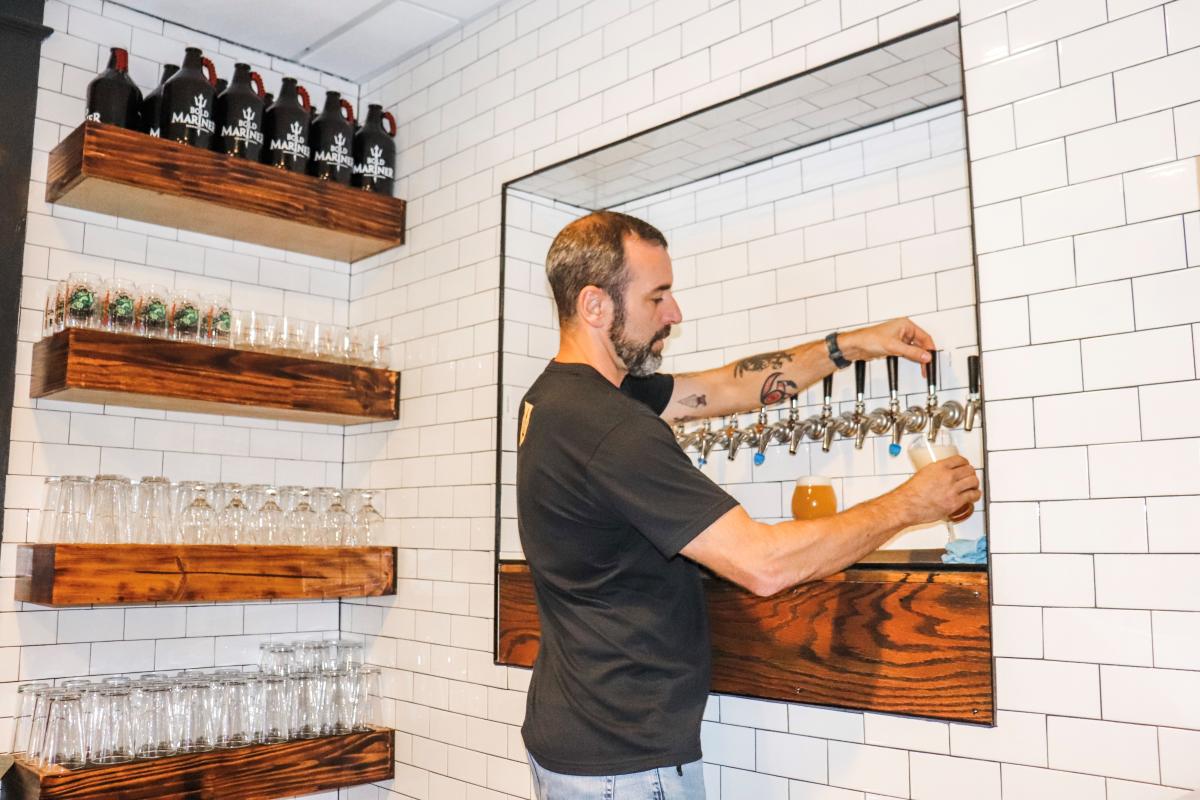 Currently still serving in the Navy, Bold Mariner owner, Michael Stacks, is a third-generation brewer. His grandfather and father were both homebrewers in Michigan, and since the Navy brought Michael to Virginia, he decided to carry on the family tradition here in Norfolk. Michael tributes a lot of the brewery's success to head brewer, John O'Reilly, who is also from a Navy family. The duo has successfully created many ales and lagers. Recently, a local favorite, the Frogman Lager, won the best International Lager at the Virginia Craft Beer Cup!
Brick Anchor Brew-House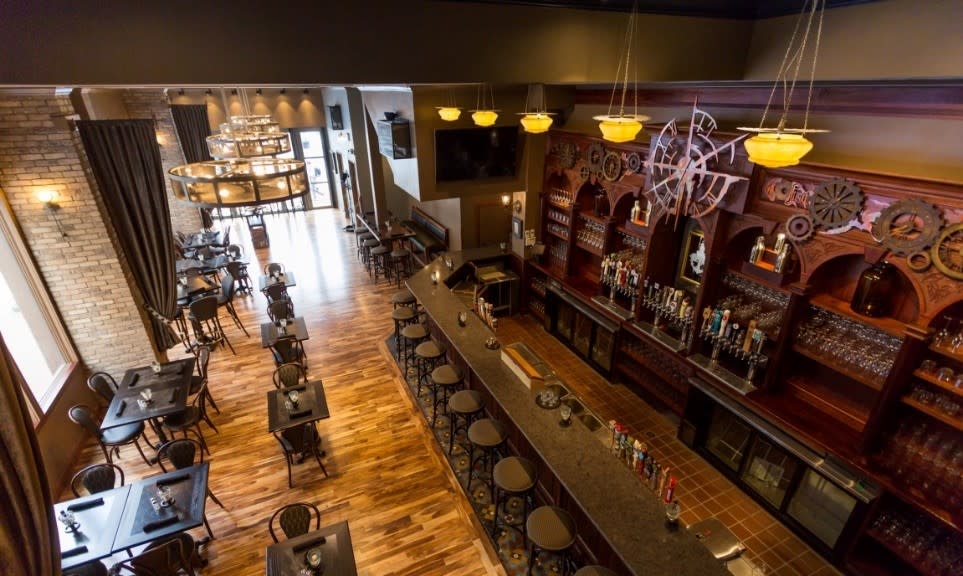 A former logistical officer in the Army, Phil was stationed a town over at Fort Monroe but settled in Norfolk for its deep history and architecture. Brick Anchor is set in a 1905 building and original details are seen throughout the restaurant in forms of light fixtures and exposed brick. The amount of detail that went into designing this brewpub speaks to Phil's love for Norfolk, as he explains that "everything we designed here has a purpose." Vintage-looking steampunk décor pairs with maritime themes, making for a unique and eclectic vibe. His love for beer stems from the years he lived in Germany. He wanted to continue this passion by opening up Brick Anchor Brew-House. Sit back and enjoy the delicious fare, for "time shouldn't matter when you're with friends," proclaims owner Phil. (Discount of 15% off food to active and retired military.)
Rip Rap Brewing Co.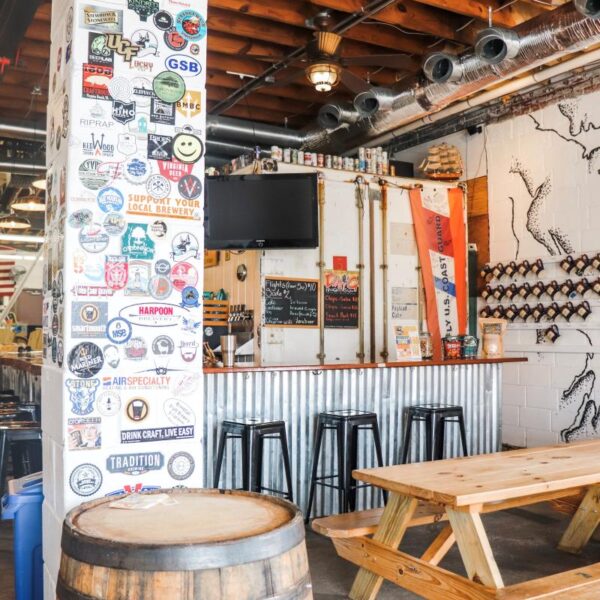 Tucked away in the Railroad District of Norfolk, Rip Rap is owned and operated by Liam, a former Coast Guardsmen. Homebrewing was a hobby of Liam's while in the Coast Guard, and since turning it into his career, he hopes to spread his passion of beer to each person that walks in. The theme of coastal waterways is felt throughout the microbrewery. Liam himself painted the interior mural showcasing the Chesapeake Bay's waterways. Keep an eye out for their most beloved brew, the Heart's Content peppermint stout!
Kobros Coffee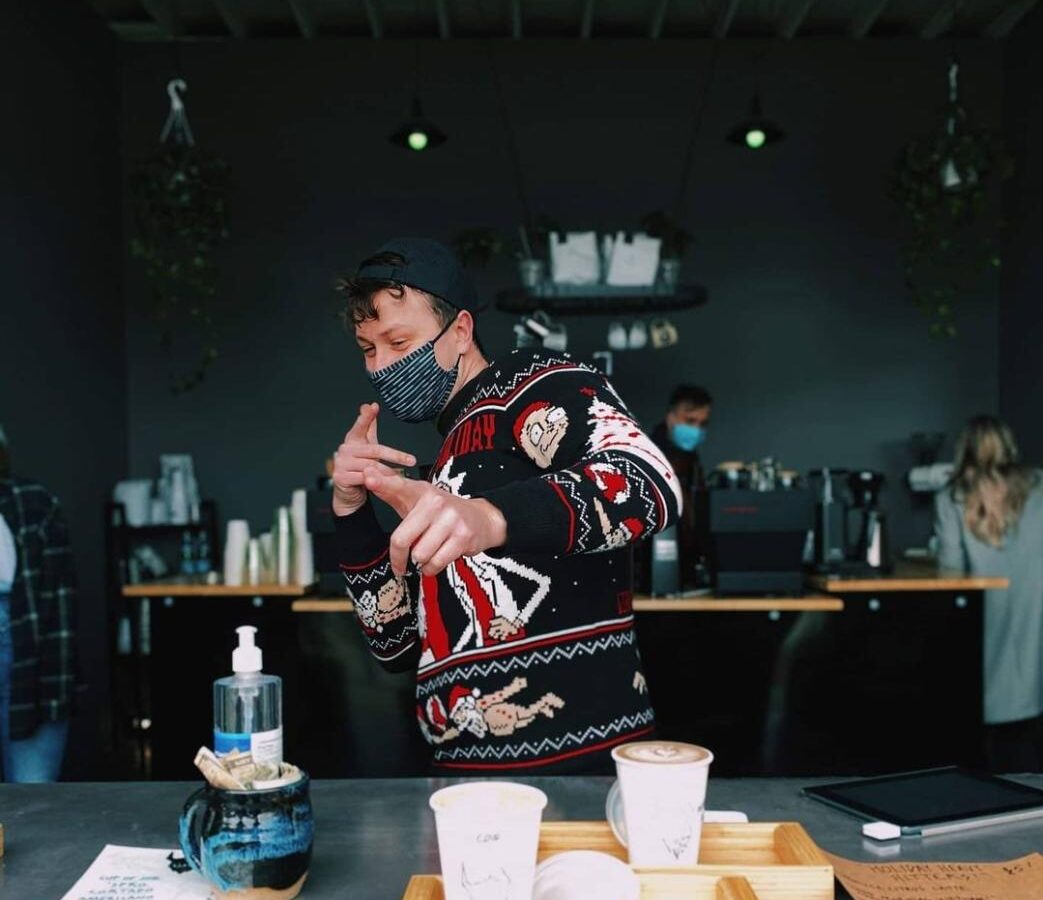 Twin brothers Erik and Sean grew up in Orlando, Florida before both joining the military. They always had a love for coffee, but their extensive travels around the world broadened their appetite and amplified their appreciation for the coffee bean. Now veterans, they are creating some of the most tasteful and compelling lattes in our city. While they have rotating seasonal latte flavors like Maple Squash or Camp Crystal Lake S'mores latte, they also always have some sort of citrus flavored latte on hand. This citrus element is incorporated as a tribute to their original home in the sunshine state. While their coffee shop is bursting with plants, they are extremely accommodating and friendly — it's hard not to be an avid Kobros Coffee drinker.
Southern Eats
Housed in downtown's PERcoLATER (a collaborative community for entrepreneurs, and innovators), Southern Eats is a locally owned and operated southern comfort food restaurant. Chef Alan Parker really knows how to make the taste buds satisfied with goodies on the menu like Baby Back Ribs (slowly smoked in-house and finished with their signature Spicy Peach and Bourbon BBQ sauce) and Mom's Meatloaf (freshly ground beef and short rib with a secret blend of seasonings to give it a little spicy kick). Owner and Veteran, Brian Shonyo served in the United States Navy (USN) for 23 years and finally retired as a Senior Chief. Even before joining the Navy, Brian always had dreams of owning an eatery and thanks to the USN, he was able to travel the world for inspiration.