Home to the world's largest naval base, Norfolk is home for many who served in the military. You'll find several veteran-owned businesses throughout Norfolk, with their own unique story and journey. We hope you'll support these Norfolk veteran-owned businesses not just around Veterans Day but throughout the year.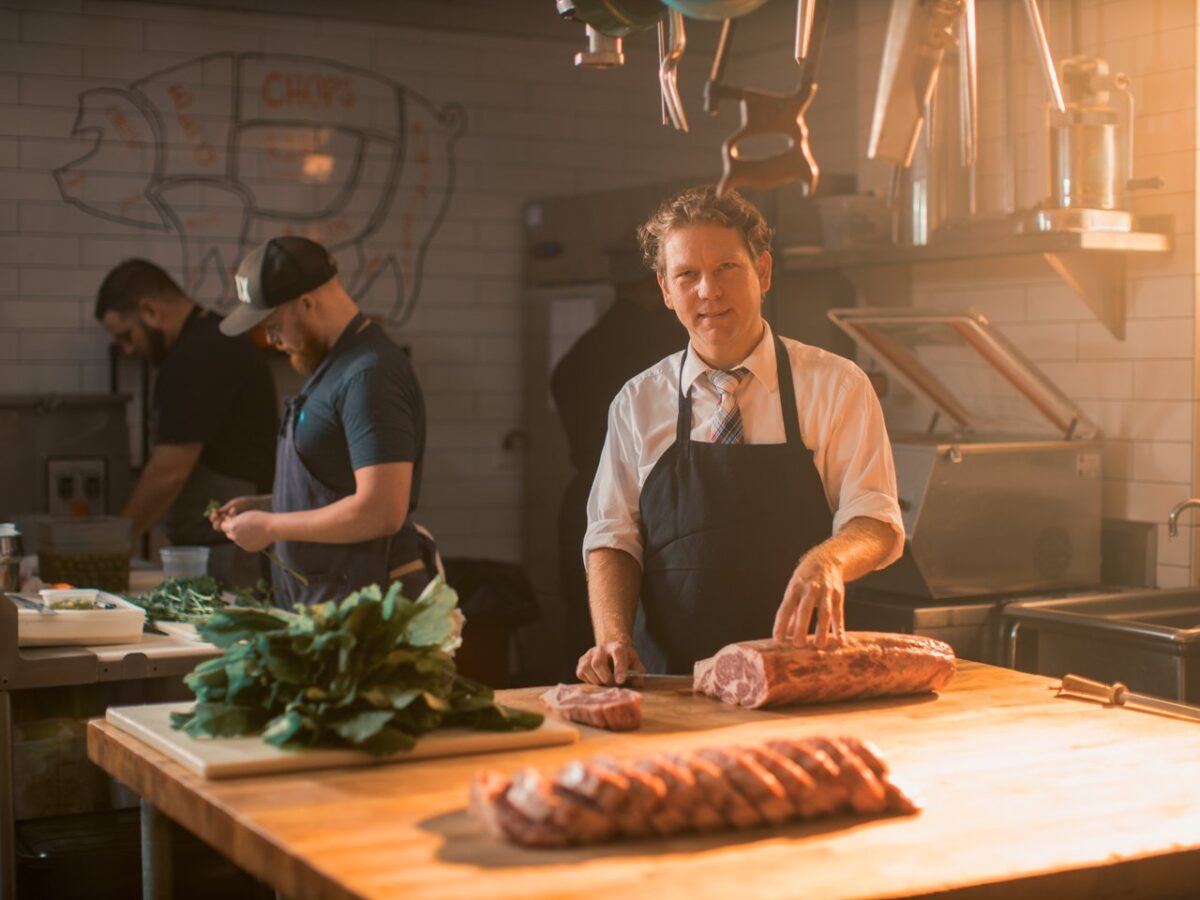 Pendulum owner Dylan Wakefield was in the Navy for eight years as a chef on submarines. Once his navy career ended, he wanted to continue his passion for food and recognized Norfolk's need for a neighborhood butcher shop. In 2014, Dylan and his wife, Dana, decided to open Pendulum Fine Meats. It's become a staple in Norfolk, a familiar place for community members to connect with their food, ask about the farmers and how the animals were raised. Locals pop in and out, friends gather around family-style tables for lunch, and Dana's mother makes desserts from scratch. Their lunch menu is drool-worthy and because they're a whole animal butcher shop, no piece goes unused, from beef bones for stock to tallow candles to roasted skins for pets. Dana and Dylan love their location in the Ghent neighborhood for its historical buildings, sense of community and walkability, and we know you will too!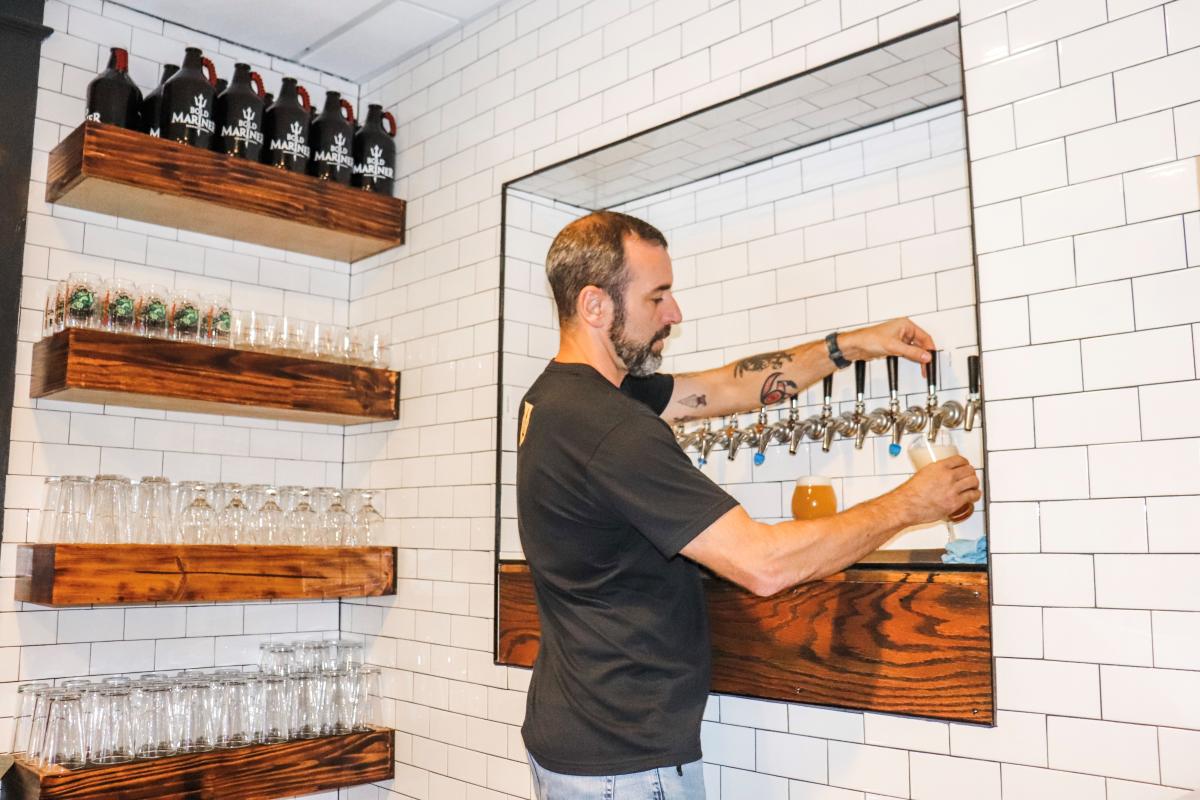 Bold Mariner owner Michael Stacks is a third-generation brewer and Navy veteran. His grandfather and father were both homebrewers in Michigan, and since the Navy brought Michael to Virginia, he decided to carry on the family tradition here in Norfolk. Michael attributes a lot of the brewery's success to head brewer John O'Reilly, who is also from a Navy family. The duo has successfully created many ales and lagers and keeps their brew game strong.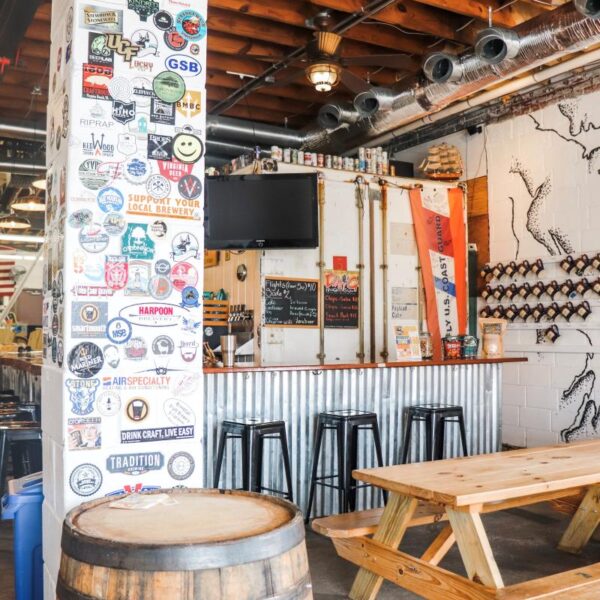 Tucked in the Railroad District of Norfolk, Rip Rap is owned and operated by Liam Bell, a former Coast Guardsmen. Homebrewing was a hobby of Liam's while in the Coast Guard, and since turning it into his career, he hopes to spread his passion of beer to each person that walks in. The theme of coastal waterways is felt throughout the microbrewery. Liam himself painted the interior mural showcasing the Chesapeake Bay's waterways. Their beers are enticing and ever-changing, so once you find something you love, you may want to stock up.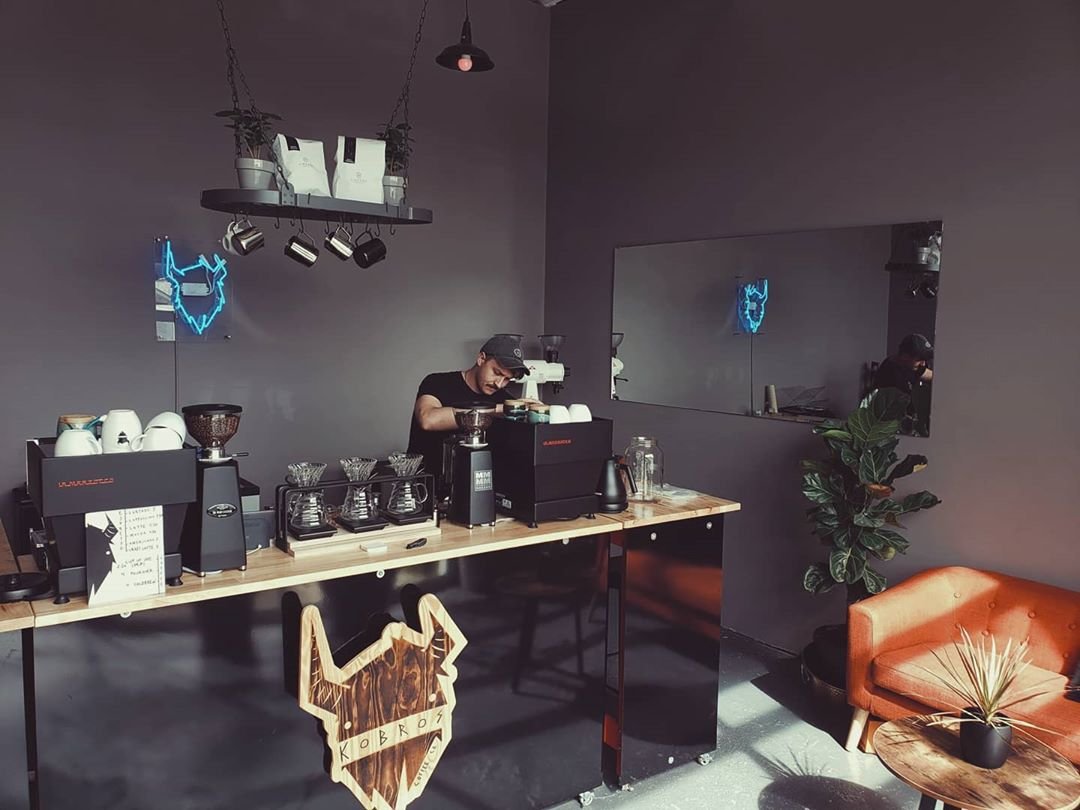 Twin brothers Erik and Sean Copack grew up in Orlando, Florida before both joining the military. They always had a love for coffee, but their extensive travels around the world broadened their appetite and amplified their appreciation for the coffee bean. Now, veterans, they are creating some of the most tasteful and compelling lattes in our city. Their rotating seasonal flavors are a bit out of the ordinary—butternut/acorn squash craft latte or fig/brown sugar craft latte, for example—but always a hit. They also typically incorporate notes of citrus into their coffee as a tribute to their original sunshine state. Their beloved shop is bursting with plants, and the team is extremely accommodating and friendly. It's hard not to be an avid Kobros Coffee drinker.