When traveling to a new city (or loving the city you live in), it's refreshing to break out of your usual work routine and try something different. Sure, you can effectively work from the comfort of your hotel room, but sometimes you can gain energy and even inspiration from new places and faces around you. If you haven't yet tried a coworking space, now is a good time, and coworking can be a great place to network, even if you don't live locally.
In the past several years, Norfolk has become home to some great coworking options. These spaces below were all designed specifically with coworking in mind and allow guests to drop in for a fee. One thing is for sure: no matter which coworking space you choose, you'll be surrounded by some of Norfolk's most talented and tenacious colleagues.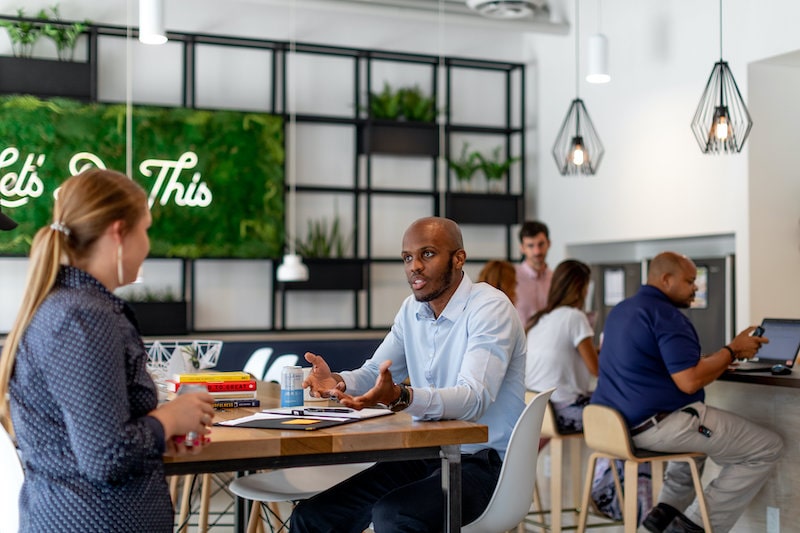 Conveniently located Downtown, Gather was one of the original coworking spaces to open in Norfolk. Gather accommodates individuals through private office space, shared office space and coworking space, depending on how much or little space you need. Their Norfolk location offers beautiful panoramic water views and 30,000 square feet of space. This location features some outstanding amenities, including a podcast booth, wellness/mother's room, shower access, mailroom, locally roasted coffee, daily fruit water, copy/print/fax/scan machine, phone booths, wifi, easy, on-site parking and—best of all—cookie hour. They offer day passes in which guests can pay $40 for a coworking pass and $55 for a daily office rental if a bit more privacy is needed.
Featuring a central location in Downtown Norfolk's MacArthur Square, Expansive boasts bright interiors thanks to floor-to-ceiling windows, punchy design and a stunning triple-height central lobby. It also features a distinctive rooftop event space—the Patio on Plume—as well as covered parking all conveniently located to MacArthur Center, Slover Library and Granby Street. Their Norfolk location features three phone booths, a mother's room, lounge areas and conference rooms. Their fully furnished day offices are open to rent for the day (based on availability), and they also have meeting rooms, podcast studios and lounge space available to rent.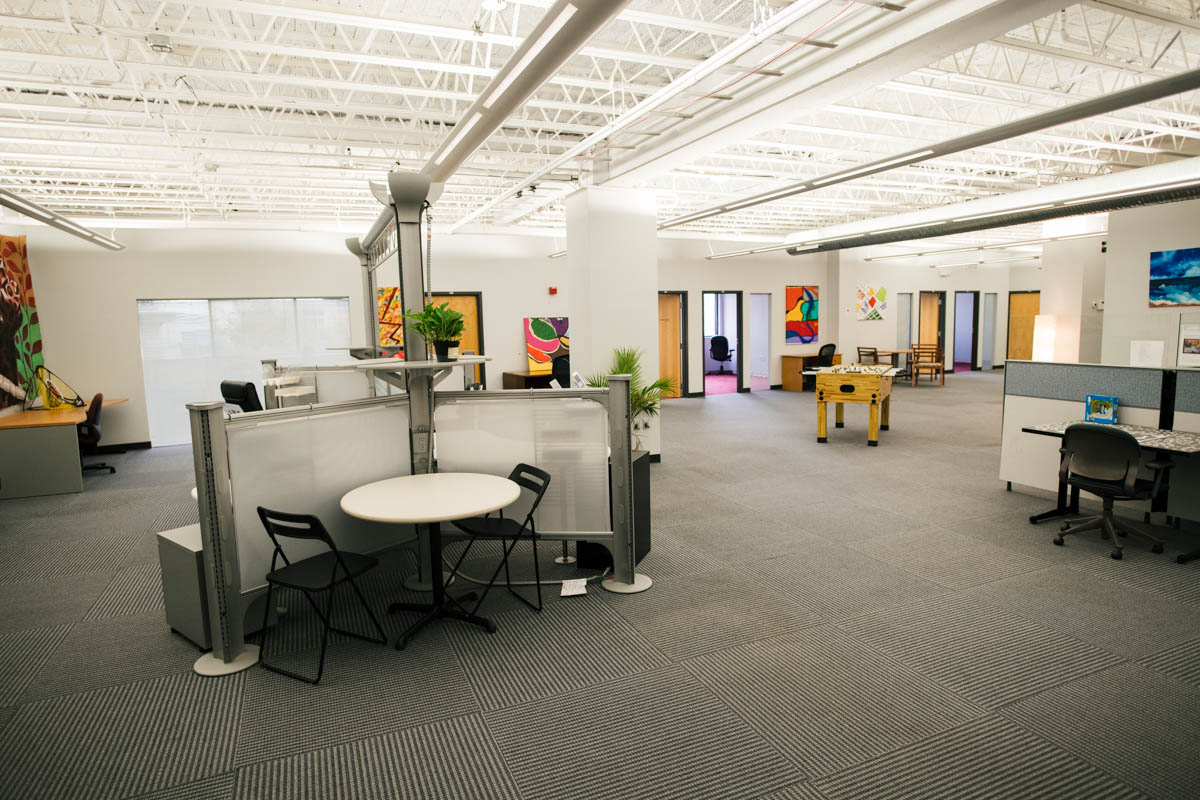 This collaborative, creative community for entrepreneurs, startups and innovators has two locations in Norfolk—one on Granby Street and one on Monticello Avenue. The Granby location offers two levels featuring dynamic office, meeting and flexible use spaces, and they share a building with Gym Downtown, Percolator's fitness partner. The Monticello location has over 20,000 square feet of space for collaboration and customization. They offer a day pass for out-of-towners for $30. This option comes with access to coffee and snacks but does not include printing privileges or conference room reservations. You can, however, add a conference room for just $50 more. What time is it, you say? It's time for the Percolator to solve all your coworking needs.
Located inside Norfolk's Dominion Tower building Downtown, Regus designs coworking spaces with collaboration in mind. They have locations across the country, so if you have a membership at a different Regus location, you can work in Norfolk's Regus and make yourself at home. No membership? No problem. Regus features on-demand coworking options for just $5.63/hour or $31 for the entire day. You'll get your own desk and chair, unlimited Wifi and beautiful views of the Norfolk skyline.