Corporate social responsibility (CSR) and corporate volunteerism are important values for organizations today. Not only do these pillars provide businesses the opportunity to give back; in many cases, they have the power to bring employees together for a good cause. Corporate volunteerism is an aspect of a company's culture that attracts talent and retention, boosts morale and helps employees join forces to contribute to the betterment of the environment or a community.
Many businesses initiate volunteer opportunities within their own communities. VisitNorfolk, for example, hosts a quarterly trash pick-up through the city's Adopt a Spot program. But for organizations that don't have a physical home base or want to include volunteerism as part of a corporate retreat or meeting, Norfolk is a great consideration for booking a volunteer opportunity. From helping to preserve the city's beautiful nature and waterways to making a difference for community members, here are some corporate volunteering opportunities in Norfolk, Va.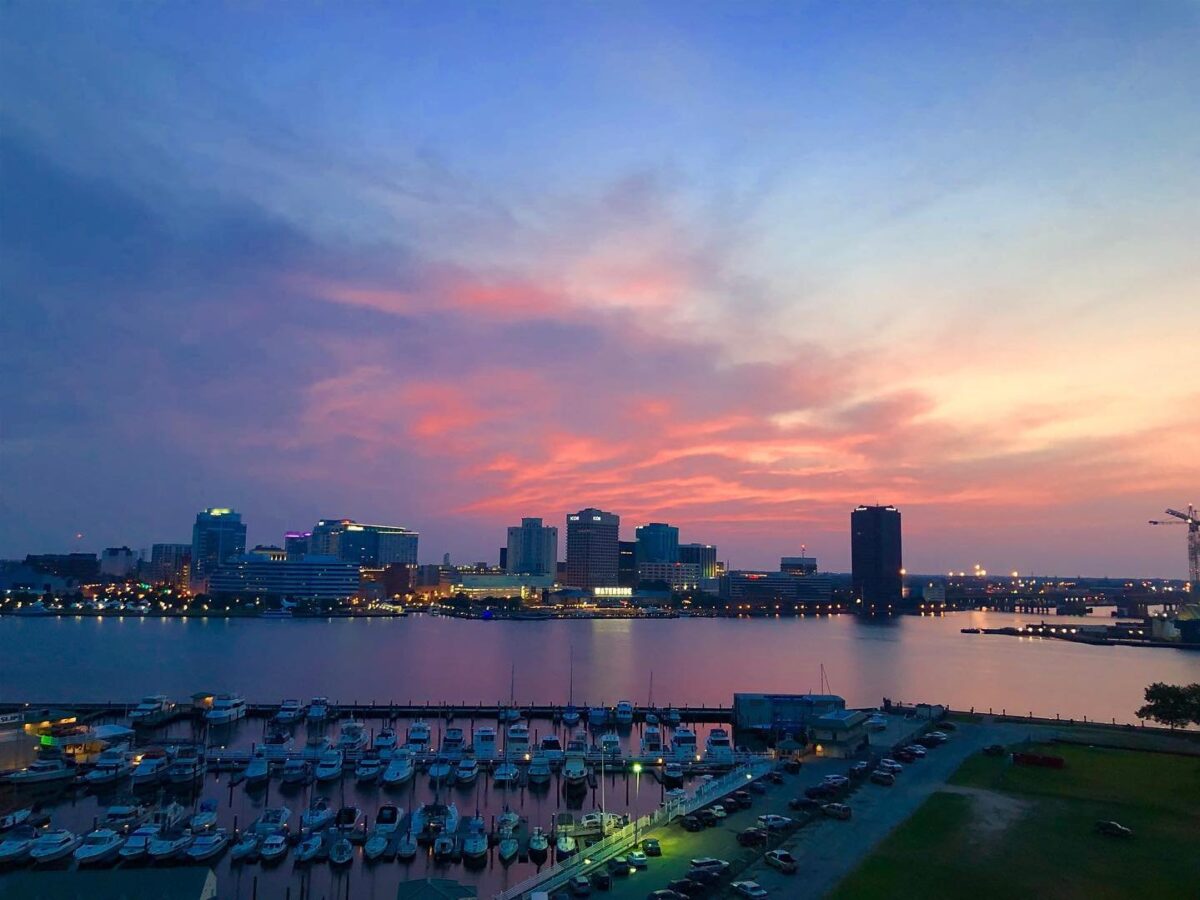 If you've visited Norfolk before, you know how much we love our Elizabeth River. We rely on the river for transportation on some of our favorite water excursions in Downtown Norfolk and can't get enough waterfront views from restaurants and festivals. But the river is also vital to many species, including brown pelicans, dolphins, river otters and bald eagles. The Elizabeth River Project is dedicated to restoring the Elizabeth River to the highest practical level of environmental quality, and you can be part of their efforts. Your team can join in a scheduled litter clean-up or hold your own dedicated clean-up event by partnering with this organization.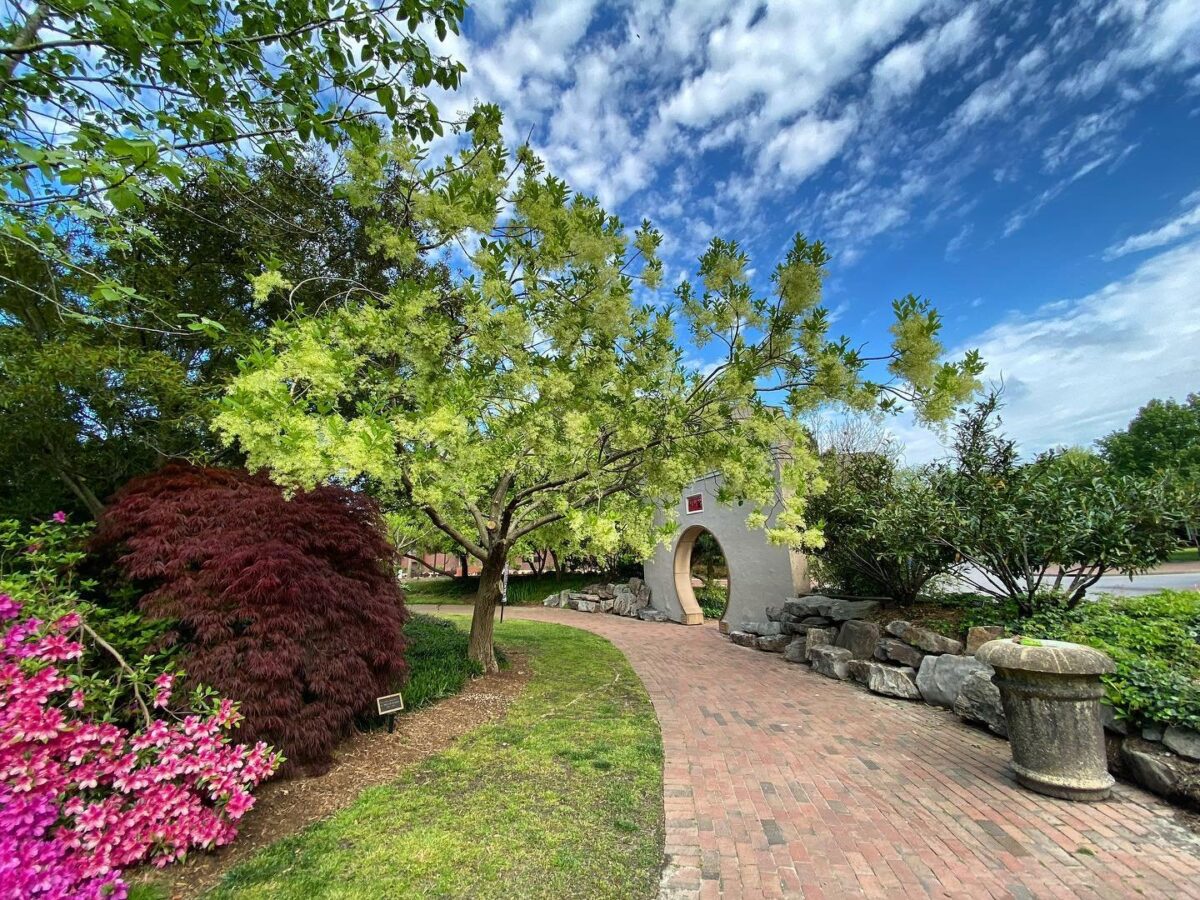 The appropriately named Elizabeth River Trail (located alongside the beautiful Elizabeth River) spans 10.5 miles of walking, running or biking paths through multiple neighborhoods. There's plenty of things to do along the Elizabeth River Trail and also many ways to get involved, from becoming a trail ambassador to helping with beautification and maintenance. Corporate groups are invited to adopt a section of the ERT to care for by committing to a quarterly clean-up, maintenance check-in and beautification of a section of trail that's important to you.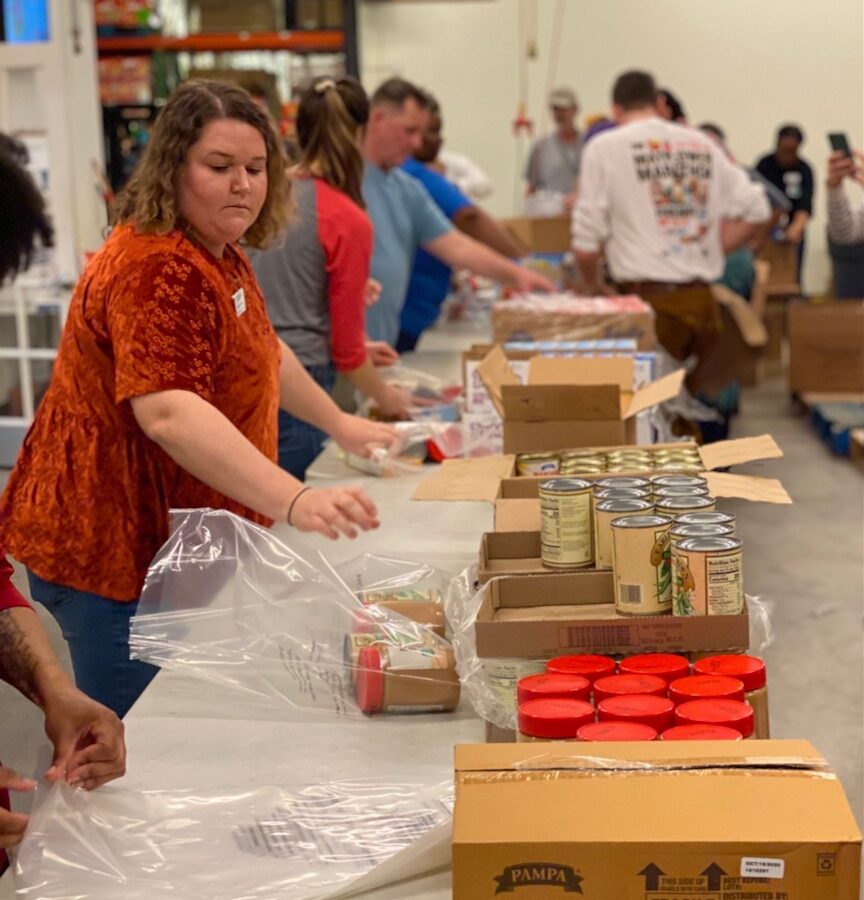 As part of their mission of leading the effort to eliminate hunger in our community, the Foodbank provides healthy foods to individuals, families, seniors and veterans experiencing food insecurity. Although the Foodbank provides resources for all the cities and counties in our region, their headquarters are conveniently located in Norfolk. This organization depends on volunteers, including many corporations, for critical tasks such as sorting non-perishable food items, packing food for Mobile Pantries, preparing youth-friendly food bags for the BackPack Program or distributing food at a Mobile Pantry site or special event.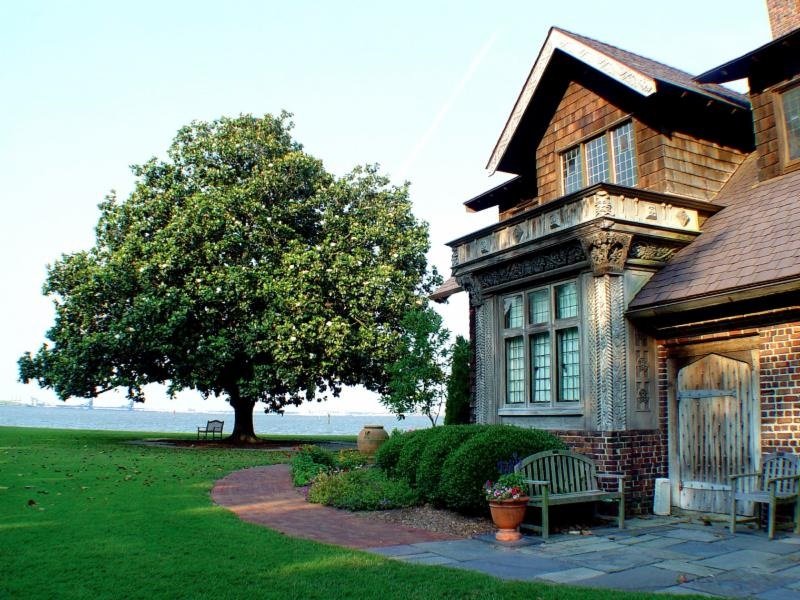 It's always a treat to visit this waterfront estate along the Lafayette River featuring changing exhibitions, 12 acres of gardens and grounds, a permanent collection of over 5,000 objects and some pretty spectacular events. There are a couple ways to get involved with the Hermitage at the corporate level. If you're local, you may consider their Corporate Membership Program in which businesses may pay an annual donation to provide critical support for Hermitage programming. Benefits include company recognition, complimentary memberships for employees or clients, a private, curator-led tour and complimentary tickets to some of the Museum's greatest events. Groups are also welcome to volunteer at the Hermitage doing enjoyable tasks such as learning to identify plants, propagating, weeding, deadheading, mulching and watering.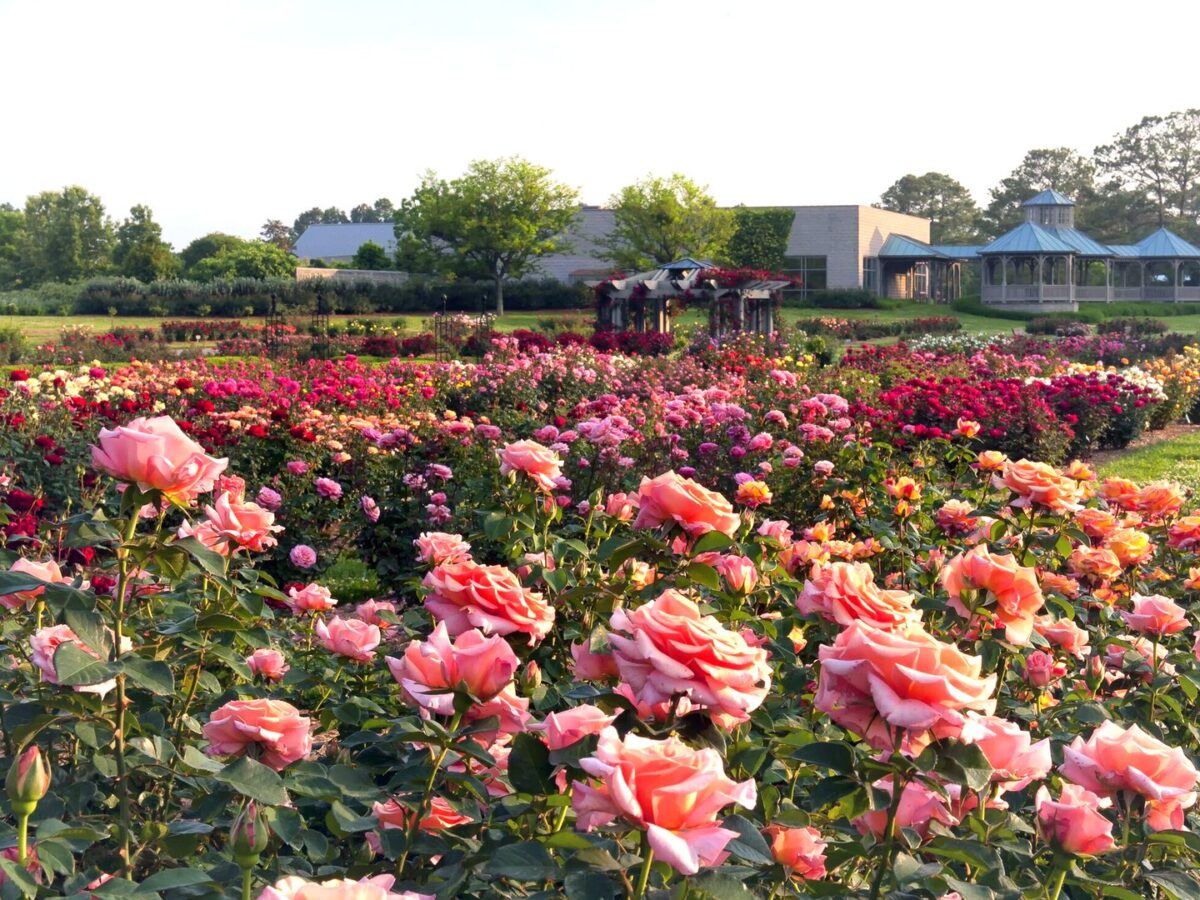 Norfolk Botanical Garden features 175 acres to explore and adore. People of all ages love discovering the beautiful nature here, no matter the season. Along with visually appreciating the diverse makeup of flowers and plants, there are many ways to take part in the Garden's maintenance. There are some great group volunteer opportunities at NBG that involve assisting the garden's horticulture team with various gardening projects such as mulching, wedding, planting and cleaning.
Based in Norfolk, Union Mission Ministries is dedicated to serving people experiencing homelessness in our community. Their emergency shelters and life-saving programs provide a safe haven, hot meals, clean clothing and job- and life-skills training to hundreds of men, women and children every day. Volunteer opportunities include landscaping and general yardwork, assisting in the Thrift Store or donation warehouse or preparing and providing meals. On-site opportunities are available for groups of eight to 10 volunteers, and larger groups can volunteer through off-site service.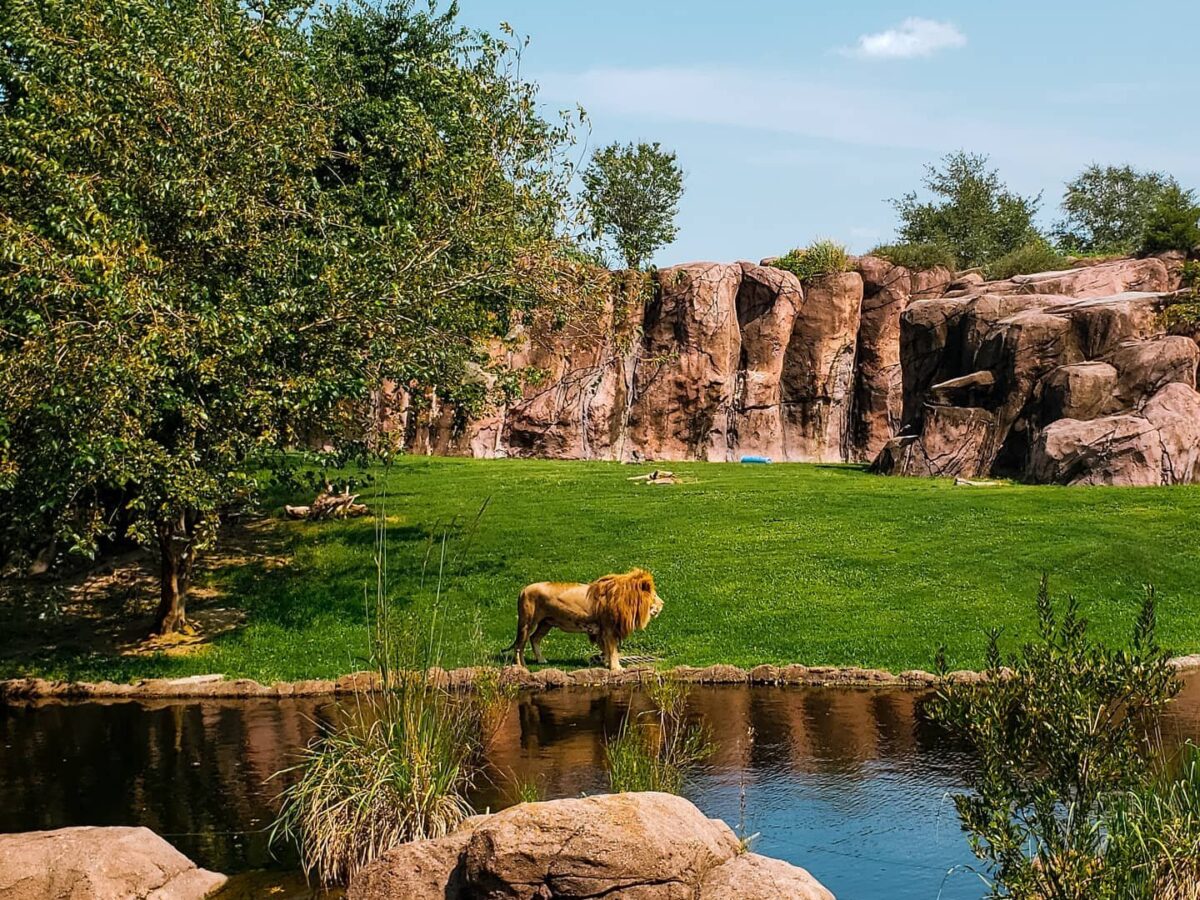 When was the last time your team used the word "wild" to describe a corporate event? Home to more than 700 species that are so fascinating to watch and learn about, the Virginia Zoo is committed to the conservation of wild species, animals and plants. The Zoo offers plenty of opportunities for groups to get involved, from horticulture activities like planting and raking to assisting at Zoo events. The beauty of corporate volunteering at the Zoo is that a lot of work can be accomplished in a short amount of time, and the bonus is that your group takes part in a unique, fun team building activity.