In Downtown Norfolk, we're fortunate to be located on the beautiful Elizabeth River. The views are unrivaled, and you'll gain a completely different perspective of our stellar city from the waterfront. Here are the top ways to enjoy the water from Downtown Norfolk!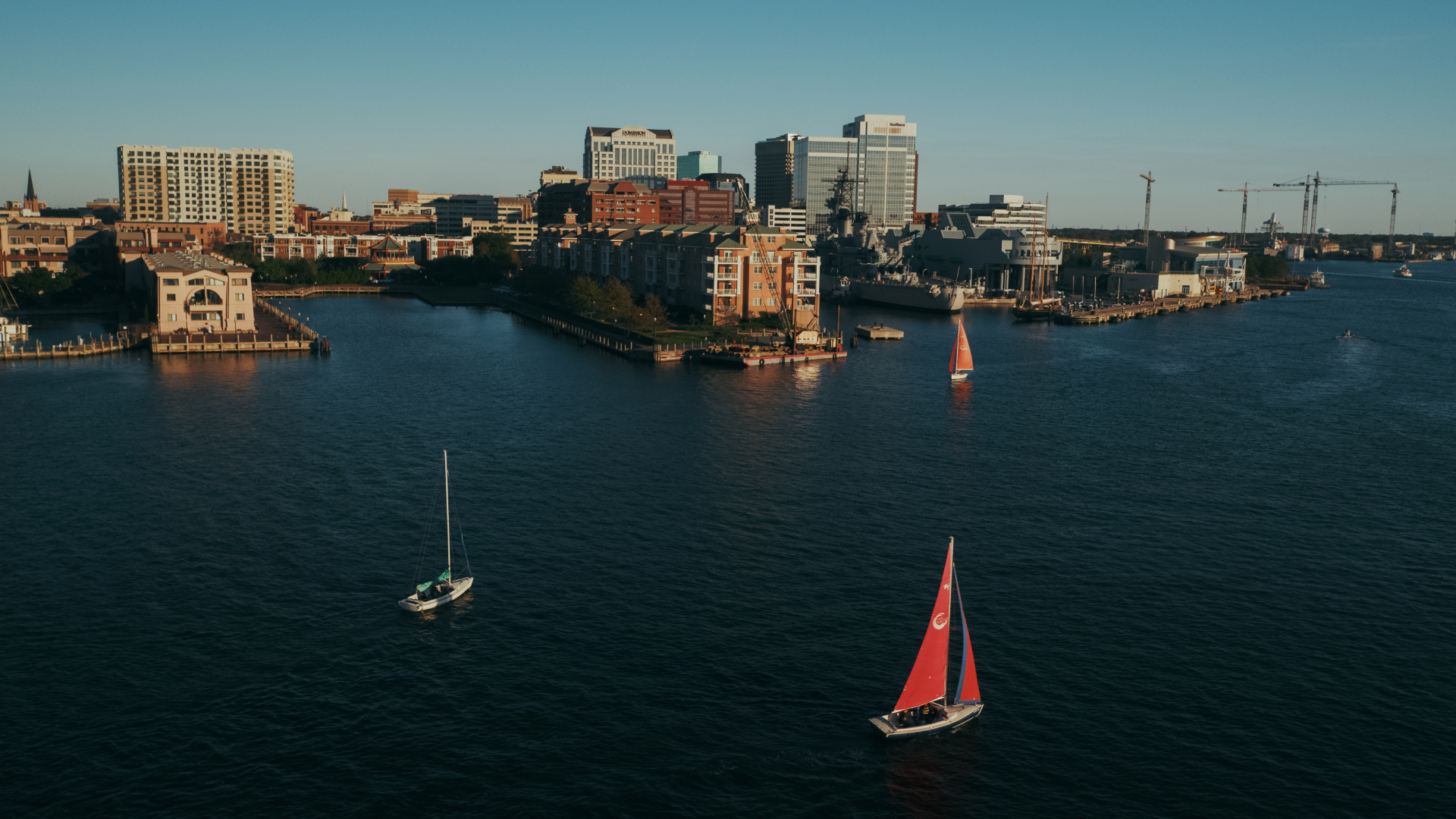 For an educational way to get on the water, cruise with Sail Nauticus. They provide a variety of activities including sailing cruises and adult sailing lessons. Their two U.S. sailing courses offered are First Sails, a fun, informal 2-hour sail to test the waters, and Learn to Sail, a weekend-long course where you can train, study and be guided through the process to earn your Keelboat Certification. Group outings and corporate retreats are available as well.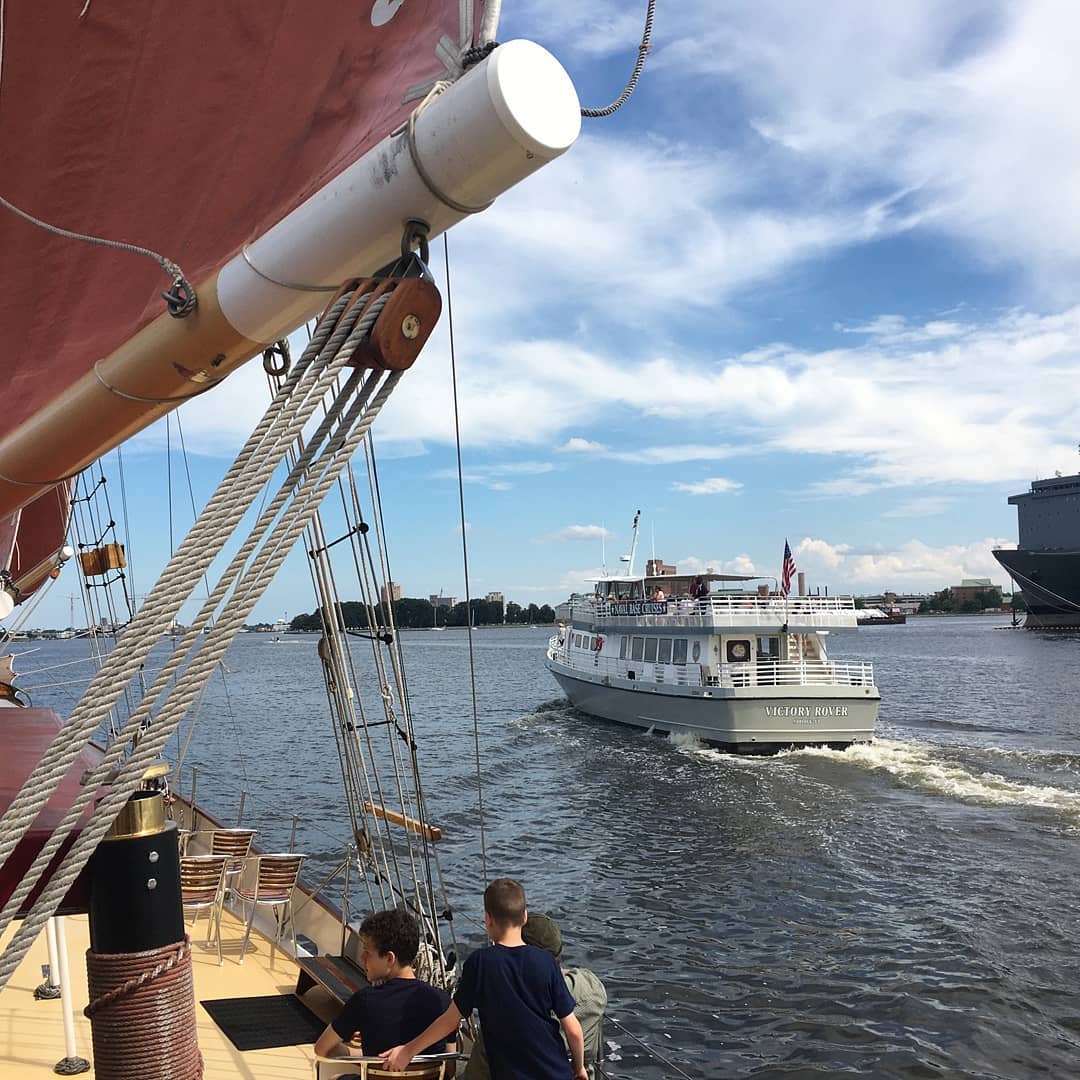 You will have a wealth of knowledge when taking this cruise, so hop on board and learn about the Port of Virginia, shipbuilding, history of Norfolk and the most anticipated sight, the world's largest Naval Base, Naval Station Norfolk. Not everyone has access to the base itself, so this is the next best way to take in the sights of the mighty destroyers, awe over aircraft carriers, sneak a peek at the submarines and learn about all the other crucial vessels that may be in dock.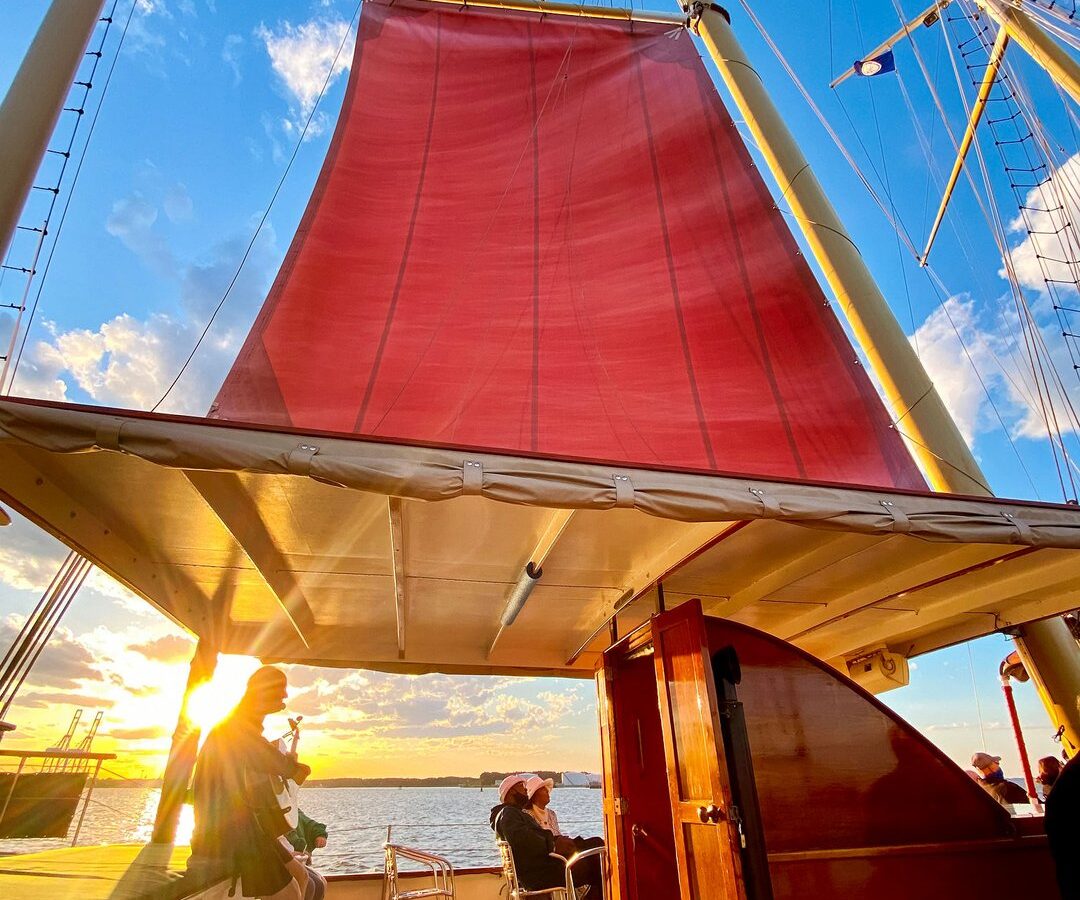 A three-masted topsail schooner resides in Downtown Norfolk, making it an icon of our waterfront. Its distinct red sails catch the breeze and will take you down the Elizabeth River so effortlessly you sometimes forget you're moving. With a tropical summery soundtrack and the Norfolk skyline as your backdrop, the two hours spent out on the water will have you feeling relaxed and rejuvenated.
The American Rover offers a Two-Hour Harbor Cruise and a Two-Hour Sunset Cruise. On the Harbor Cruise, children and families will have an opportunity to lend a hand in setting the sails and even taking a turn at the helm! The Sunset Cruise is the perfect way for adults, couples, groups and colleagues to spend a beautiful evening on the water. All of the cruises have narration as you pass landmarks and neighborhoods and learn about the history of Norfolk.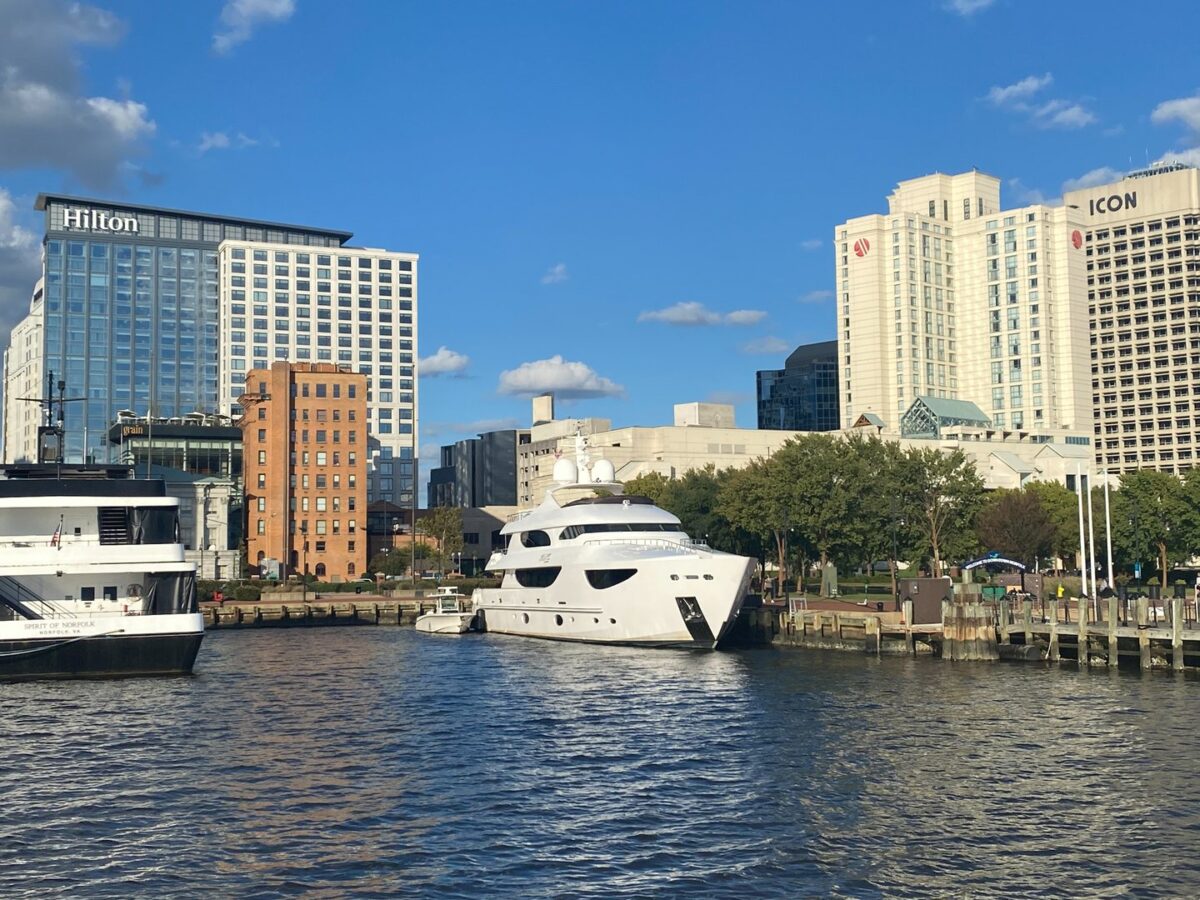 City Cruises by Hornblower has a cruise for every meal and occasion including brunches, lunches, dinners, holiday cruises, after-dark dinner cruises and so much more. Each cruise carries its own atmosphere, but ultimately, the energy aboard this vessel is unmatched. Watch this yacht come to life with stunning views, delicious food, cocktails and music. No matter which cruise you are on, when hopping aboard, you can't help but dance along to the DJ and joining the fun on this party on the water.